The struggles of the LGBT+ community have come a long way over the course of the past couple of decades. Still, there is a lot that needs to be done, especially from the straight end of the spectrum. The community has fought for its integrity, identity, respect and acceptance. They have been suppressed for so long, made to think that they are aberrations with such intensity, that before they can stand up for themselves, sometimes, they have to stand up to themselves. Watching stories like theirs fold out on the big screen often gives courage and inspires people to be who they truly are and not what others want them to be. This decade has seen exceptional growth in the representation of LGBT+ characters, and while there is more that can be done, this looks like a good start. Here is the list of top LGBT+ movies of the 2010s:
18. Cloudburst (2011)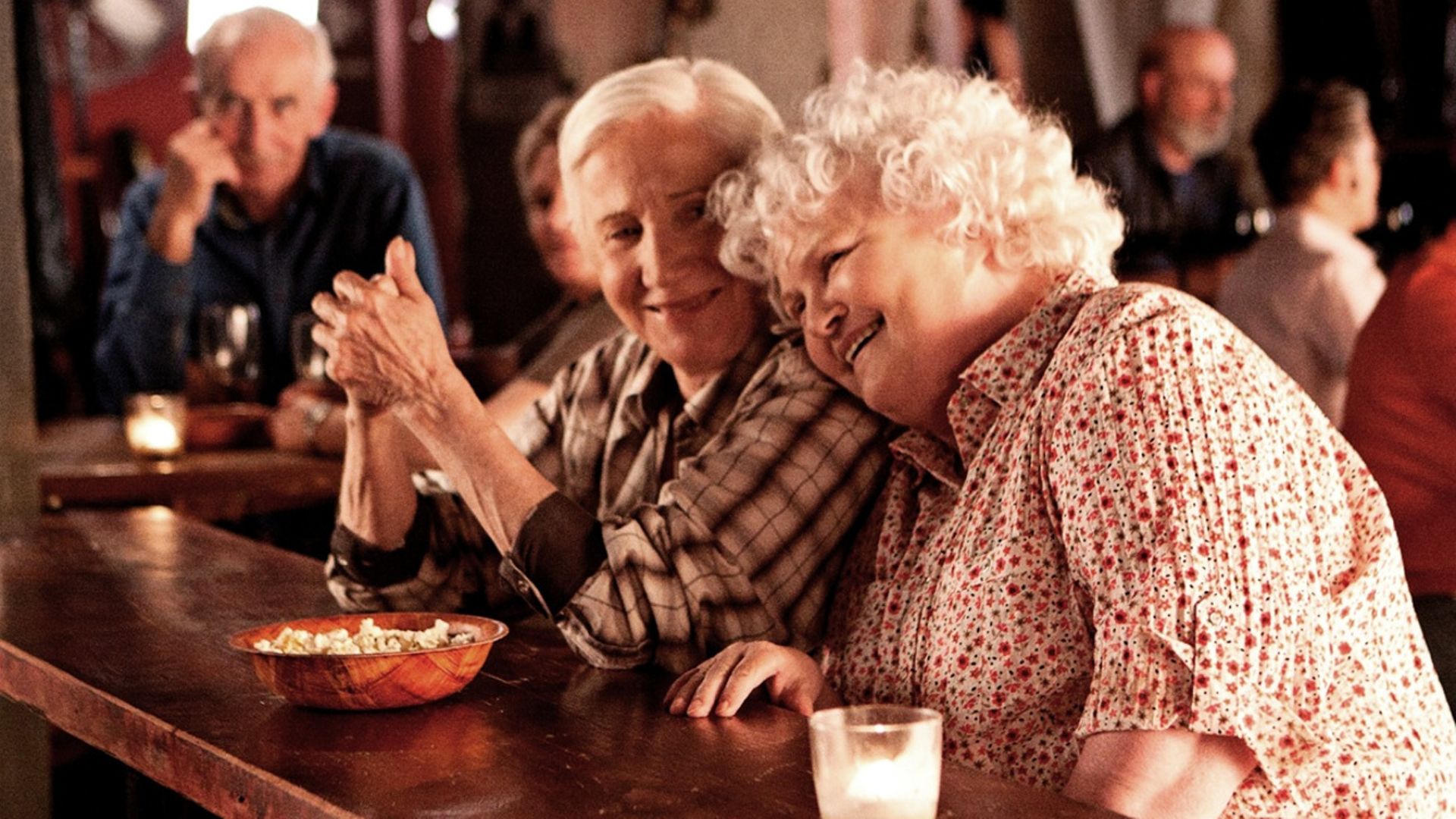 While most of the movies on this list feature the stories of young people exploring their sexuality, 'Cloudburst' stands apart because its protagonists are quite old. In that, the movie not only inspires people to break away from the barriers of societal norms that they are forced to follow, ignoring their true identity in the process but also gives a lovely romance that tugs at your heartstrings. When Dotty's granddaughter transfers her to a nursing home, she and Stella decide to run away and get married. They embark on a road trip, inspired by 'Thelma and Louise', and pick up a hitchhiker on the way.
17. Weekend (2011)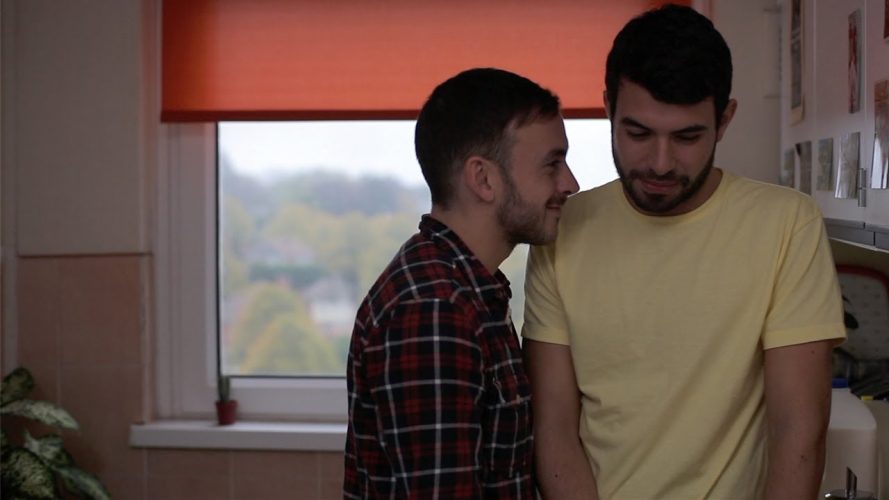 Fleeting romances are often the kind that most people want to experience, especially when they have seen so many dreamy stories on the big screen. 'Weekend' is another great film in this category. It follows the story of a man named Russell. It is on a Friday that he meets Glen. They spark a connection and spend the night together. At that moment, it feels like they won't be seeing more of each other. But later in the day, Russell feels compelled to call Glen. They meet again and a romantic weekend ensues. Russell is in the midst of the time of his life when he discovers that Glen is flying off to another country the next day.
16. The Kids Are All Right (2010)
One of the reasons that 'The Kids Are All Right' is loved by so many people, other than the fact that it is a really good film, is that it broke a great barrier for the representation of the people in same-sex relationships. It was one of the first mainstream movies to have such a couple in the lead and focuses on their struggle to raise their teenage kids who want to connect with their biological father. Julianne Moore and Annette Bening star as Jules and Nicole. Joni is Nicole's biological daughter while Laser is Jules' son. When they discover that the same man was the sperm donor for both of them, they set out to find him.
15. Girl (2018)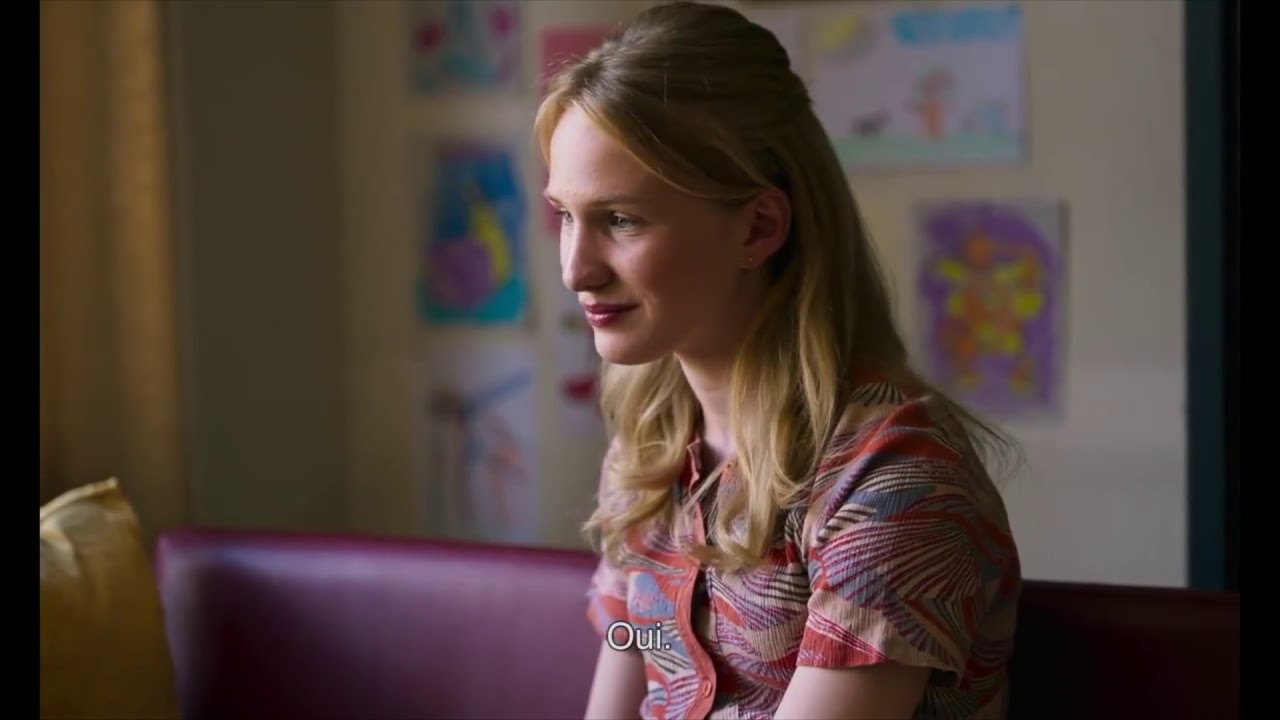 The protagonist of 'Girl' is a transgender named Lara Verhaeghen. She is 15-year-old and wants to be a ballerina. There is still time in her sex reassignment surgery but her supportive father, as well as her psychiatrist, encourage to go about and live an unrestricted life. However, this doesn't make everything easy for her. At the ballet school, where she excels, she tries to keep her sexuality a secret, as much as possible. Yet, there are times when she feels ashamed and humiliated, to the point that she is driven to take a drastic step.
14. The Danish Girl (2015)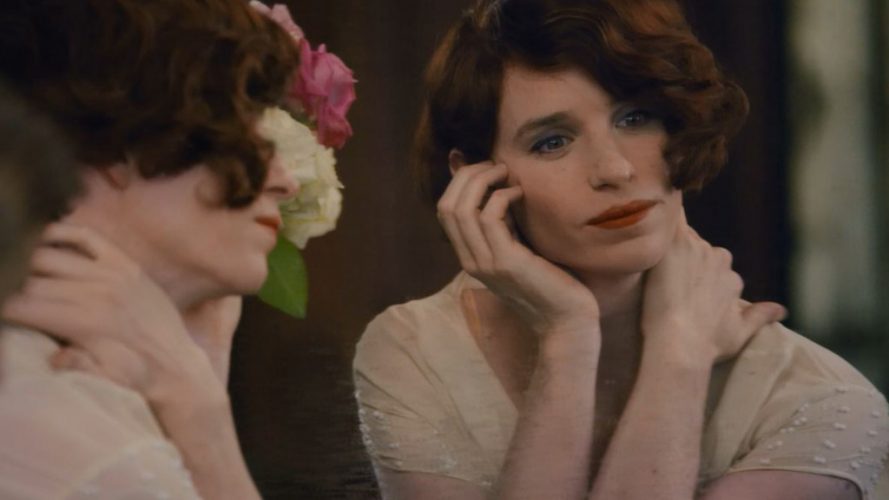 Eddie Redmayne and Alicia Vikander star in this biographical drama which tells the story of Lili Elbe, a Danish painter and one of the first known recipients of sex reassignment surgery. Redmayne plays the role of Einar Wegener. He is a celebrated artist and is married to Gerda, another artist who is still finding a standing in the artistic circles. They love each other immensely, but there is something inside Einar that doesn't seem right to him. One day, Gerda asks him to wear a dress so that she can sketch him. This is when everything clicks right and Einar begins to accept himself as a woman trapped in a man's body.
13. Pride (2014)
'Pride' is based on true events and stars Ben Schnetzer, Joseph Gilgun, Andrew Scott and Dominic West in the lead roles. In 1984, with Margaret Thatcher's government, the British miners went on a strike. Thatcher didn't want the trade unions to have any more powers and strongly resisted their demands. But the strike garnered a lot of attention and a gay activist realised that the cops, who would otherwise leave no chance to harass LGBT+ community, are now occupied with the miners. He sees an opportunity for the two communities to unite and stand against the government as well as the cops and the press. This leads to a unique campaign that promises great results.
12. Pariah (2011)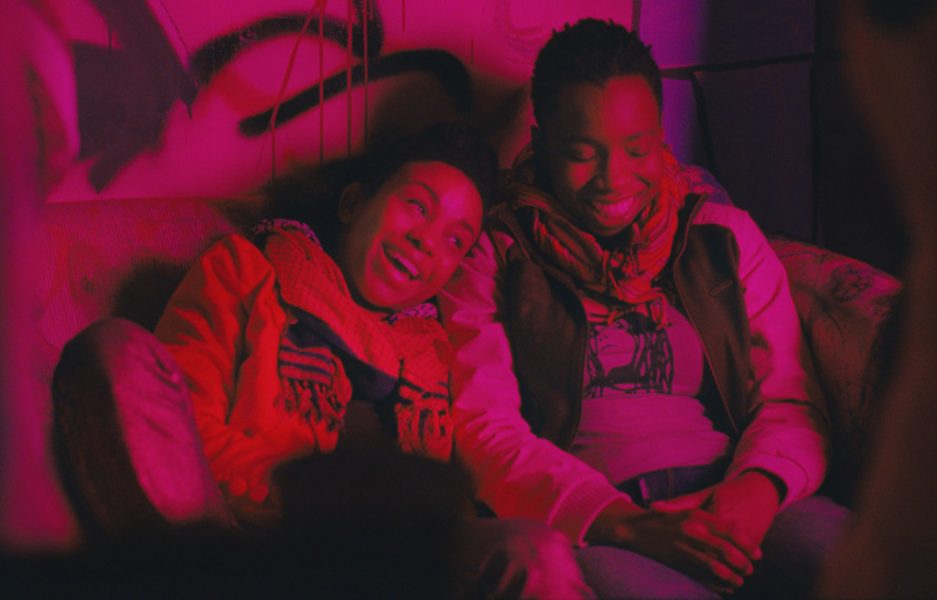 'Pariah' tells the story of Alike a 17-year-old girl who doesn't care much about her femininity, or at least, about the idea that others have about being feminine. Her mother, for example, doesn't like her baggy clothes and careless demeanour. Also, she doesn't want Alike to hang out with Laura, who she doesn't know is her daughter's girlfriend. Alike's father doesn't bother much as he thinks that she is going through a phase. To correct her ways, her mother decides to bring her to the company of "good girls". Trouble stirs when Alike and the good girl develop feelings for each other.
11. God's Own Country (2017)
Set in Yorkshire, 'God's Own Country' follows the story of a young man named Johnny. He lives with his father and grandmother on their family farm. With the other two unable to work due to age and health problems, the responsibility of taking care of the place falls on Johnny. He is unable to keep up with the pressure and spends his days drinking and engaging in one-night stands. Finally, he hires a Romanian migrant, named Gheorghe, to help him with the animals and the farm. Slowly, a bond begins to develop between them and Johnny becomes more serious about his life.
10. Love, Simon (2018)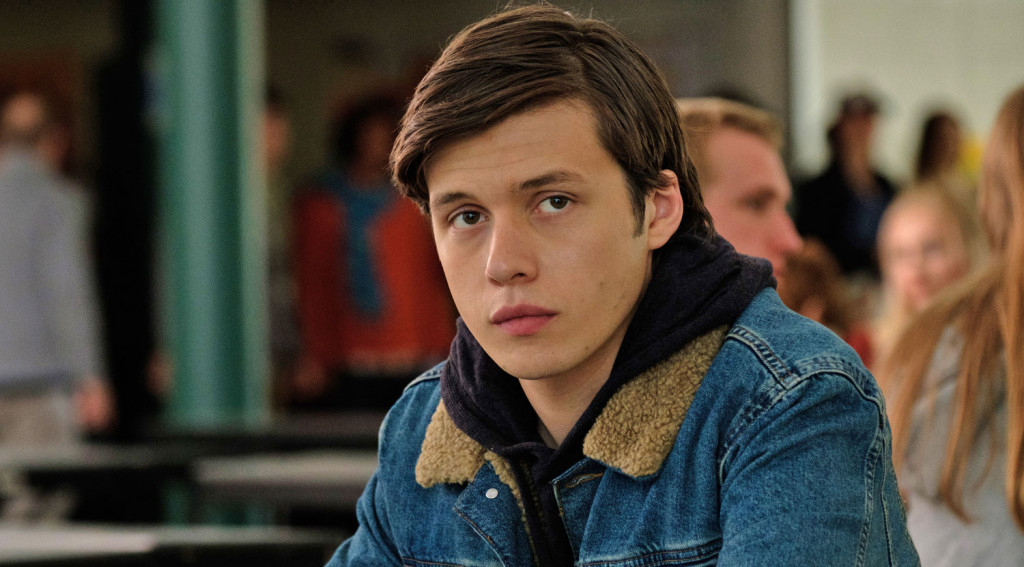 Coming out to one's parents about their sexuality is tough, and Simon wants to delay that for as long as he is in school. He doesn't want to be under everyone's radar because of his sexuality and is waiting for the move to college to finally be free and explore his romantic life. Not that his parents would hate him for being gay, but he doesn't understand why straights never have to come out about their heterosexuality. No matter, as long as everything goes on as it is, he'll be fine. But then, one day, he comes across one of his classmates who comes out on Facebook without revealing their true identity. A communication through e-mails is set up and Simon finds himself falling for this person.
9. 120 Beats per Minute (2017)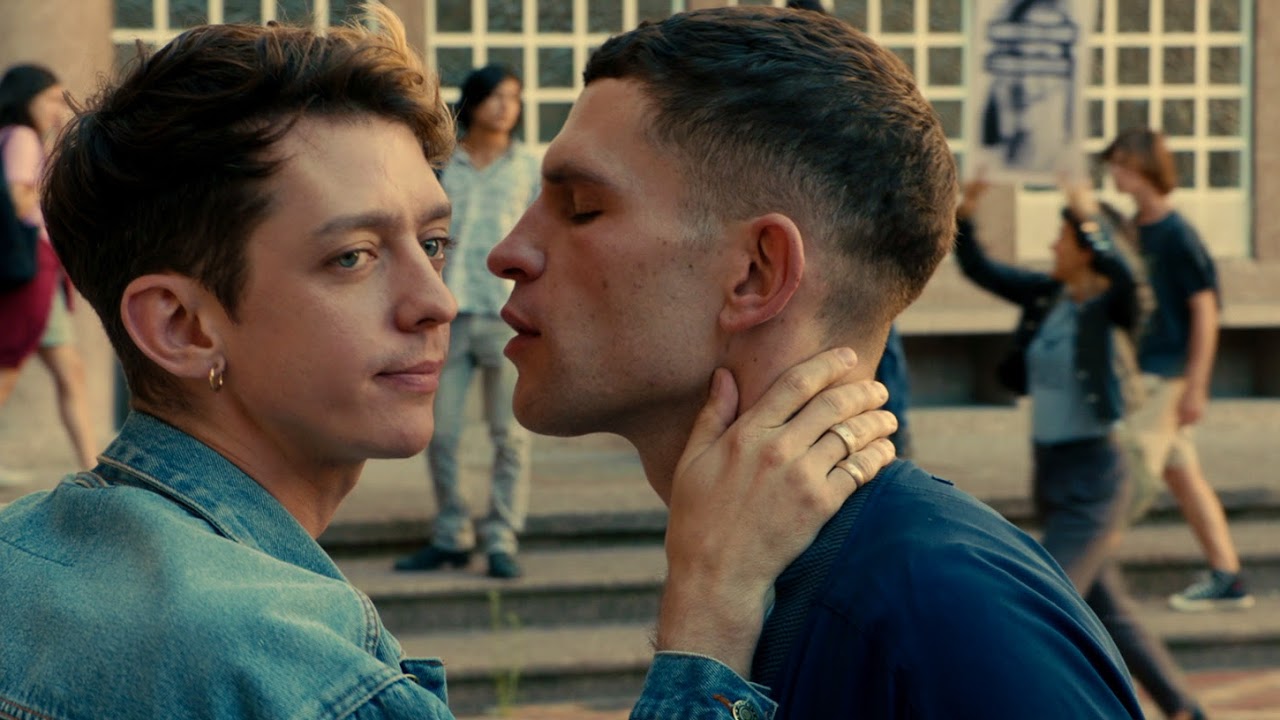 Set in the early 1990s in France, '120 Beats per Minute' follows the story of the people involved in the ACT UP movement. Due to the sluggish pace of the government to deal with the rising AIDS epidemic in the country, the organization rises up in the support of the ones inflicted with the disease. However, they engage in extremism that makes some of the members wary about what they are doing and if their rage is worse than the government's incompetence. All of this is portrayed through the lives of the members of ACT UP.
8. A Fantastic Woman (2017)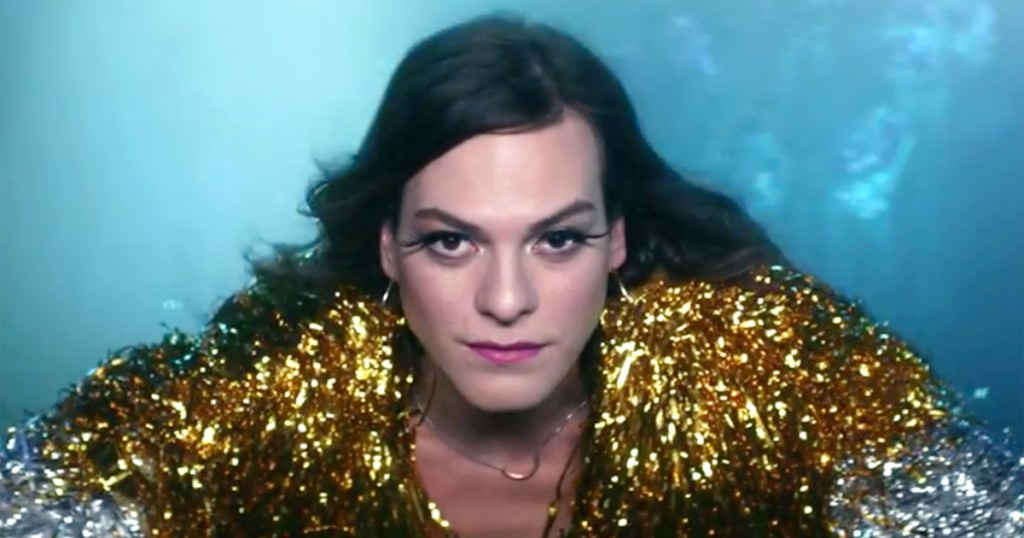 'A Fantastic Woman' is an Oscar-winning film that follows the life of a transgender named Marina. She is portrayed by Daniela Vega, who gives one of the best acting performances of this decade. It starts with the death of Marina's boyfriend, Orlando. He had been married before and had a son. After his death, they take over the responsibility of his final rites. Not only do they exclude Marina from all of this, they also lead the cops to investigate Orlando's death believing that she might have something to do with it.
7. Tangerine (2015)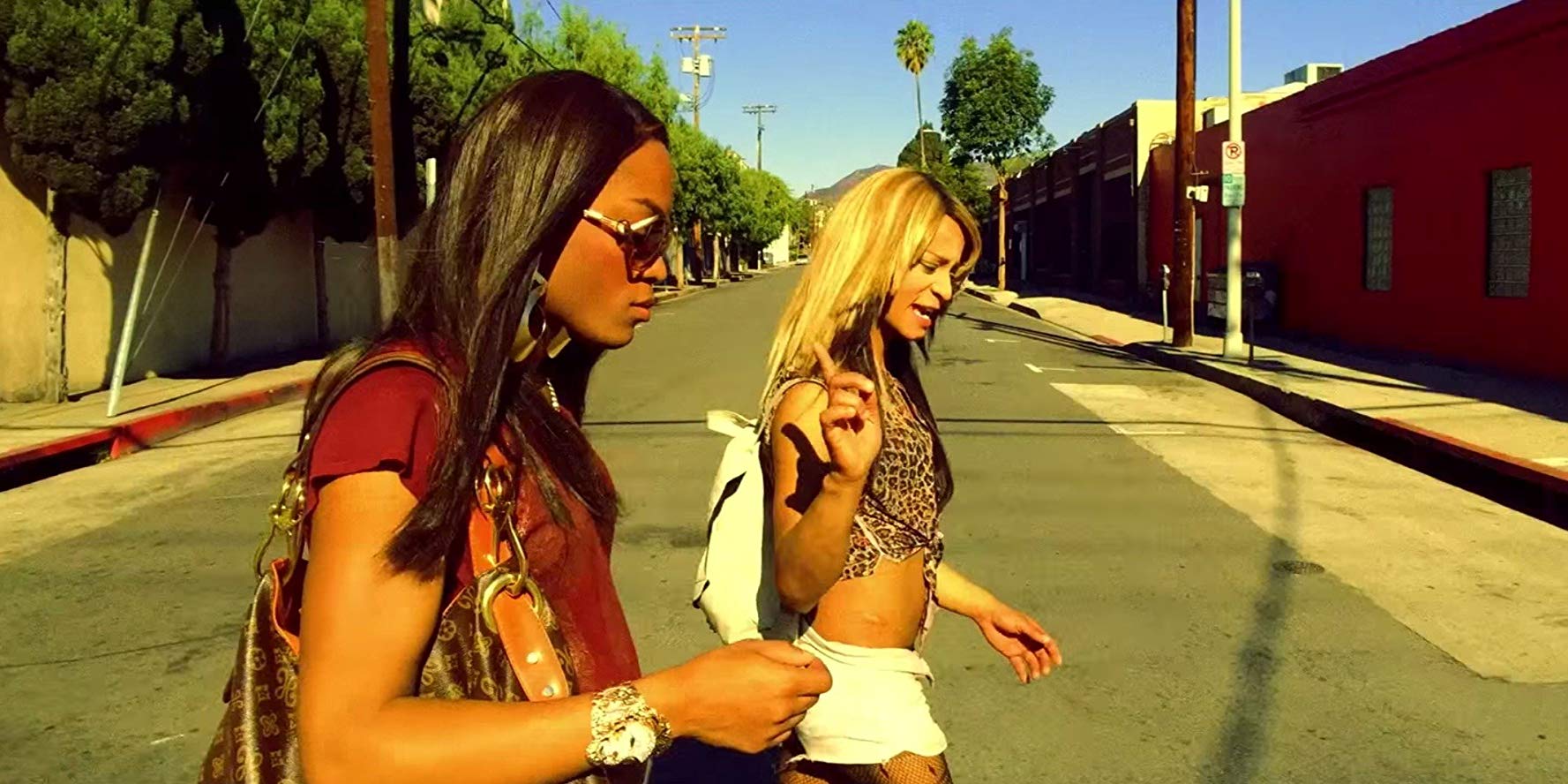 Sin-Dee Rella is a transgender sex worker who is in a relationship with her pimp, Chester. Or at least, she was in a relationship with him. After finishing a month in prison, she is received by her friend, Alexandra, who tells her that Chester has been cheating on her with some other cis-woman. Enraged by this betrayal, Sin-Dee decides to seek out both of them and get her revenge. This journey leads Sin-Dee and Alexandra towards some harsh truths that they need to face before going back to their normal lives.
6. The Normal Heart (2014)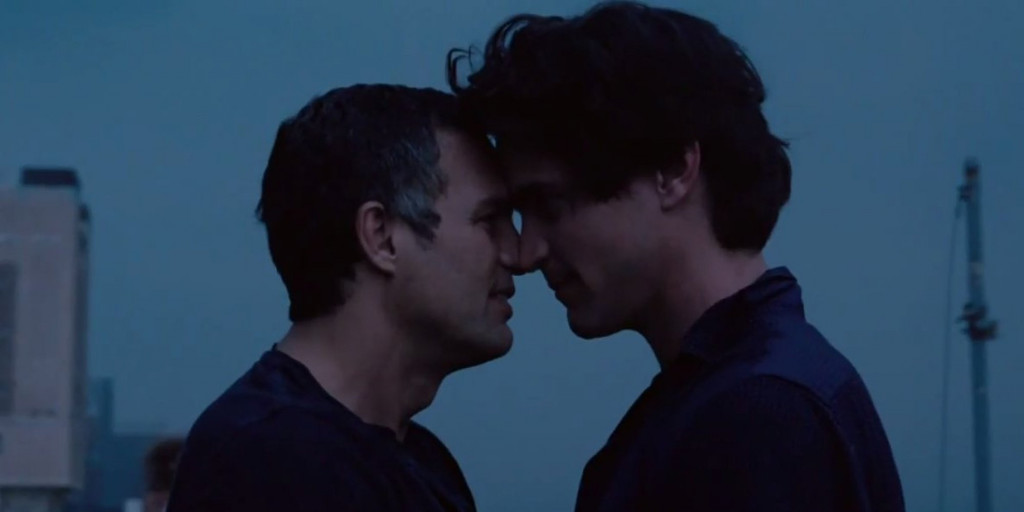 For a long time, AIDS was associated with homosexuality. When doctors and scientists didn't know much about it, they found that a good section of their patients were gays. It took them some time to realise that the disease had spread well beyond human sexuality. Even after they scientifically proved this fact, for a longer time, straights still believed that homosexuals were the ones suffering from this, and because it didn't affect them, the government seemed very disinterested in doing something substantial about it. 'The Normal Heart' follows the struggles of the gay community to raise awareness about the disease and stir society into action.
5. Tomboy (2011)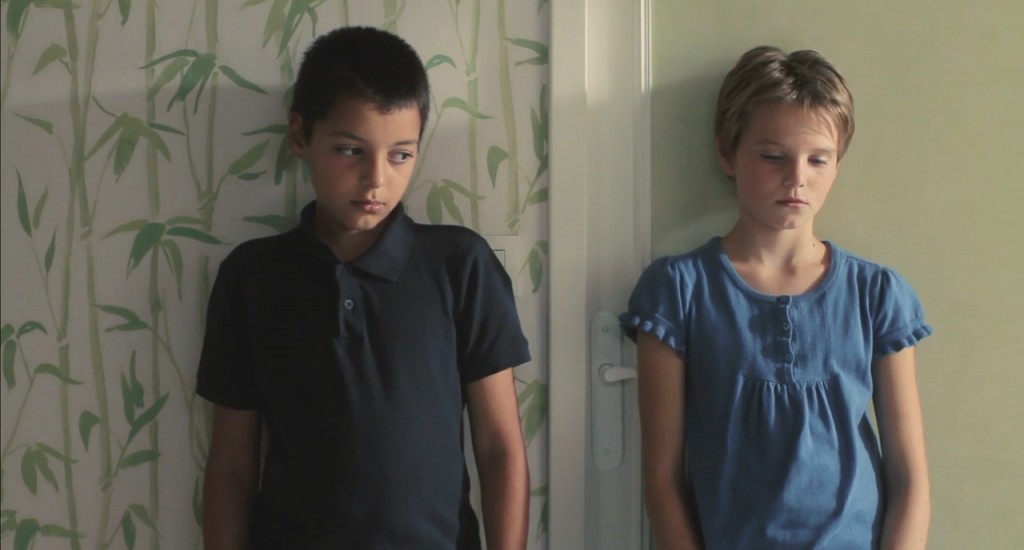 'Tomboy' tells the story of a 10-year-old person named Laure. Laure is gender non-conforming and despite being a girl, physically, doesn't identify as one emotionally. Their family moves to a new neighbourhood in Paris where they befriend a girl named Lisa. Due to their appearance, Lisa assumes that Laure is a boy. Laure goes along with it and tells her that their name is Mikael. Mikael's friendship circle grows and they hang out with a bunch of boys. But it doesn't take long for their family to find out that they are posing as a boy.
4. Blue Is the Warmest Colour (2013)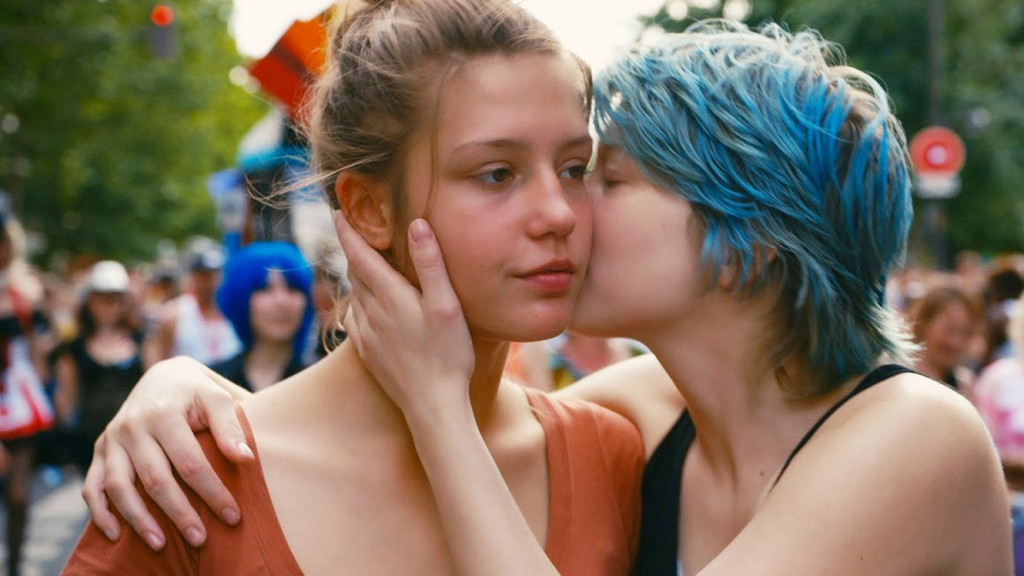 'Blue Is the Warmest Colour' is based on a graphic novel of the same name by Julie Maroh and follows the story of a teenage girl named Adele who begins to explore her sexuality after meeting an art student named Emma. Adele is bright, she likes to read and is a reserved person too. When she meets the creative and freethinking Emma, she opens up a whole other side of herself. But she is still at a stage where confusion takes over her and she goes through some moments of weakness that topple her otherwise idyllic affair.
Read More: Best HBO Series of This Decade
3. Call Me by Your Name (2017)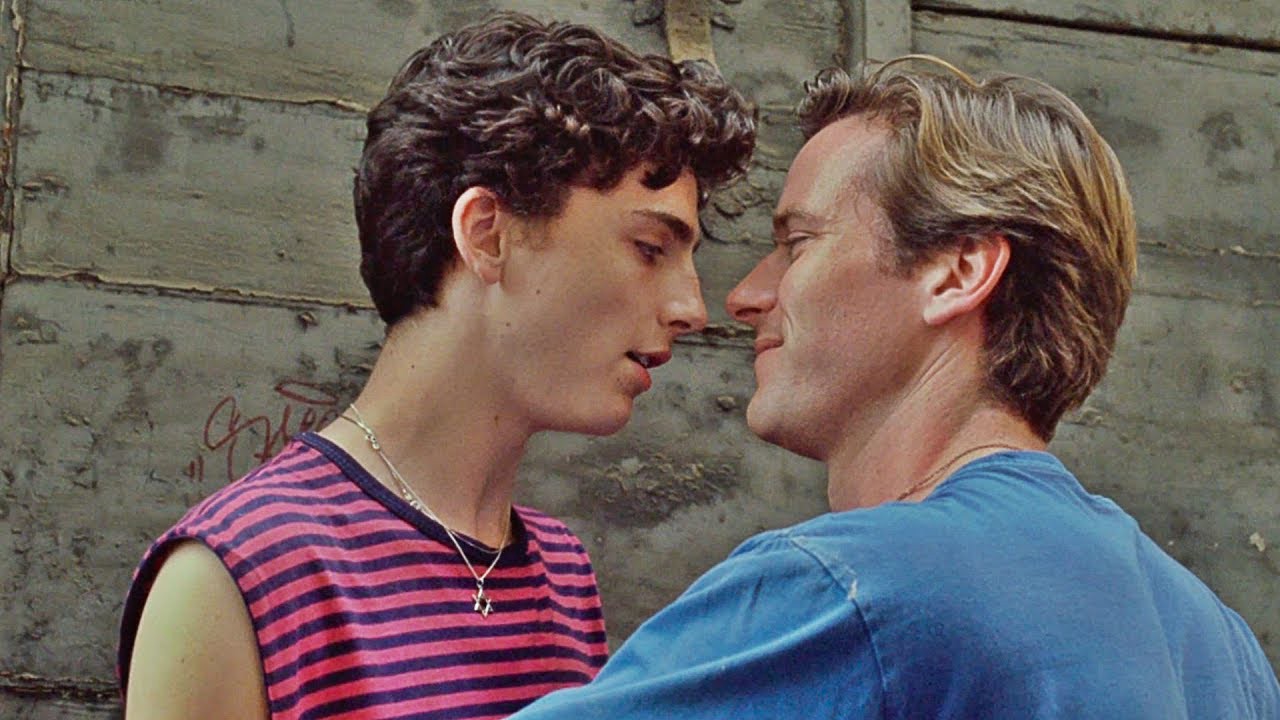 Luca Guadagnino's adaptation of Andre Aciman's novel stars Timothée Chalamet and Armie Hammer in the lead roles. It is the third entry in the director's Desire trilogy, previous instalments being 'I Am Love' and 'A Bigger Splash'. Set in a quaint Italian village, it follows the romance of Elio and Oliver in the summer of 1983. Elio's father is an archaeology professor and invites Oliver to stay with them for the course of summer, while helping him with his paper. Initially, Elio is annoyed by Oliver's intrusion in their home and private space, but slowly, his reserved exterior begins to melt and he embraces his feelings for Oliver.
Read More: Best Sci Fi Movies of This Decade
2. Moonlight (2016)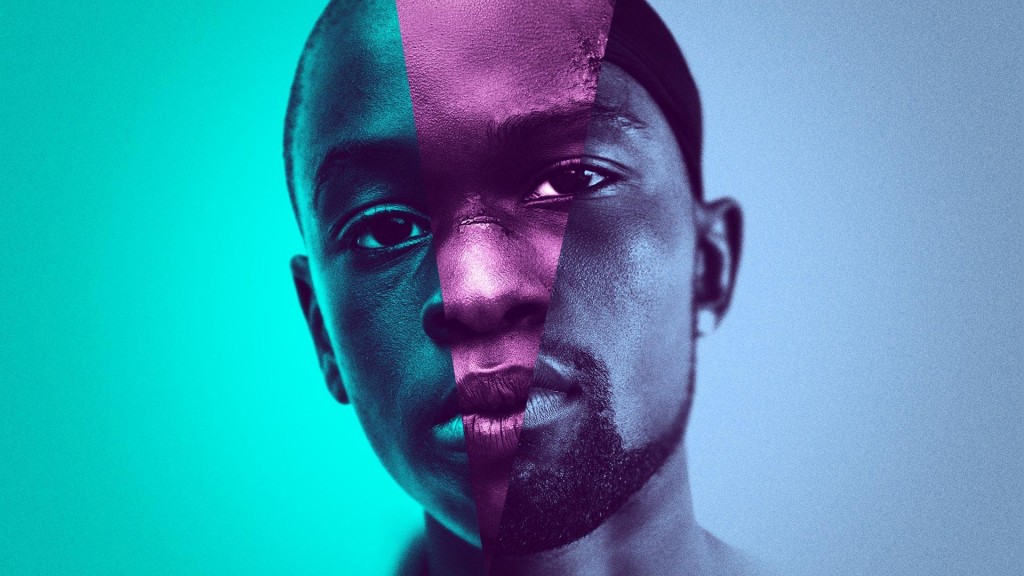 An Academy Award winner, 'Moonlight' follows the story of Chiron through three defining stages of his life. The film has the protagonist explore his sexuality as well as his identity while surviving emotional and physical abuse. In his childhood, he is often bullied at school and his drug-addict mother doesn't care much about it. A drug-dealer named Juan takes him under his wing and teaches him to accept himself for who he is. The other two chapters of his life include his teenage years which end with an incident that defines the rest of his life.
Read More: Best Romance Movies of This Decade
1. Carol (2015)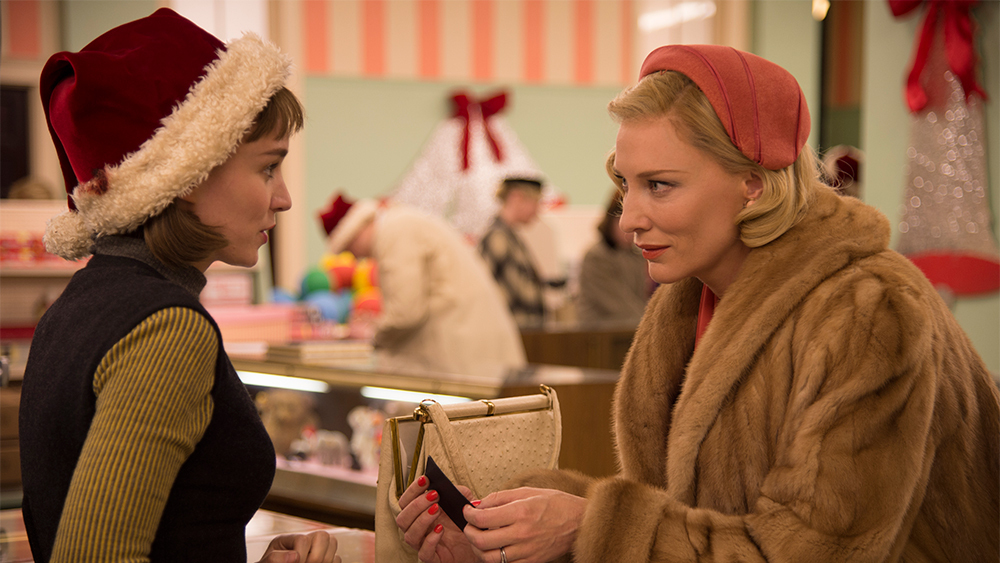 Academy Award-nominated 'Carol' stars Cate Blanchett and Rooney Mara in the lead roles. The movie is based on the book named 'The Price of Salt' by Patricia Highsmith. It follows the story of a young photographer who forges a romantic relationship with a woman who is in the middle of a distressing divorce. The year is 1952 and the Christmas season is in full swing. Therese Belivet works in a department store and is an aspiring photographer. One day, Carol walks into the store looking for a gift for her daughter. Their brief interaction leads to another meeting and soon, they find themselves falling for each other.
Read More: Best Korean Movies of This Decade