Alicia Vikander gained popularity and widespread fame when she received Academy Award for Best Supporting Actress for her role in 'The Danish Girl'. She had already appeared in a couple of movies before that, but her recognition was clouded until an Oscar came across. If you look into her filmography, you'll see that she has already played the roles that most actors crave for, and get to play after they have firmly established themselves. Whether the world was watching or not, Vikander continued to do the movies that mattered. Her innocent looks and dimpled smile was icing on the cake of her immense talent. And now she is playing the lead role in the reboot of 'Lara Croft'.
From doing independent films to being the face of a 'supposed' franchise, she has come a long way. With that said, here is the list of top Alicia Vikander films, carefully selected from her impressive filmography. You can also stream some of these Alicia Vikander movies on Netflix or Amazon Prime.
12. Tulip Fever (2017)
This film was a disaster for a lot of reasons. Alicia Vikander wasn't one of them. In all honesty, the premise was interesting, though not really unique. With actors like Christoph Waltz and Dane DeHaan, the film seemed very promising. The story was set in 17th century Amsterdam, where a painter (DeHaan) falls in love with a married woman (Vikander). The fault lay in the writing, the dialogues and the delaying of production and release. Vikander maintained her form of the role and effectively portrayed the inner conflicts of her character.
11. Jason Bourne (2016)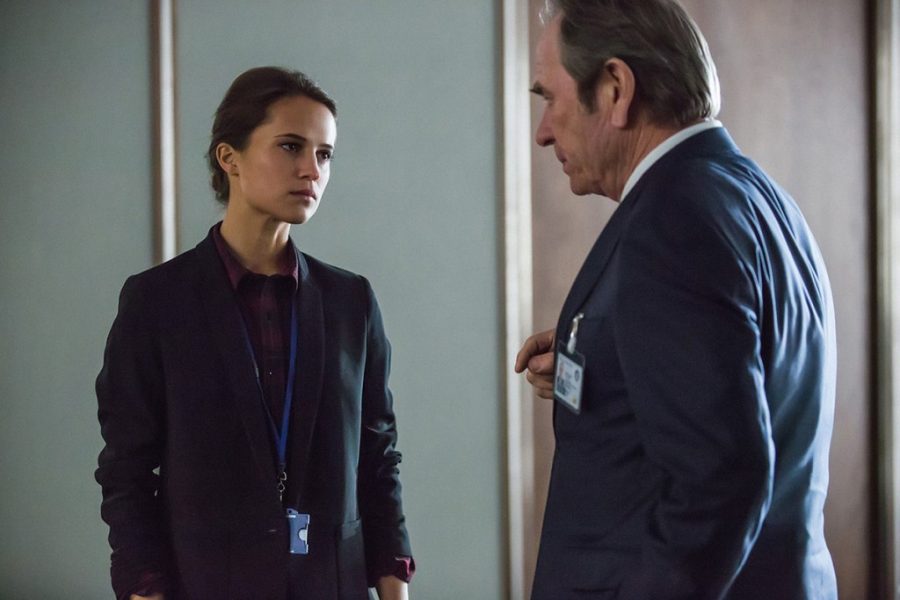 Why they needed to make another Bourne movie, without adding any further to the already built plot of the previous four films, is beyond me. But I will say that Vikander's addition to the cast added some freshness to it. The film could have been made better, and because we love to watch spy movies, they could do it right the next time. Rest of the things set aside, I liked the way they had sketched Heather Lee's (Vikander) character. The plot was on one side, and our questioning the motives of Lee was on the other. She was complex, yet clear-headed. And Vikander pulled it off fluidly.
10. Anna Karenina (2012)
In this historical romance costume-drama by Joe Wright, Vikander played the role of Princess Kitty. Though the novel featured Kitty's character in more detail, it was understandably difficult to capture that in a film with too many characters. Kitty starts out as a typical girl, swooning over Count Vronsky, whom she wants to marry. All the while, she completely neglects the honest feelings that Konstantin has for her. As the story moves forward and Vronsky falls for Anna, Kitty is left in despair. By the end of the film, her character transitions from a young, naïve girl to an understanding, mature woman. Vikander fit like a glove in the role of Kitty.
9. The Man from U.N.C.L.E (2015)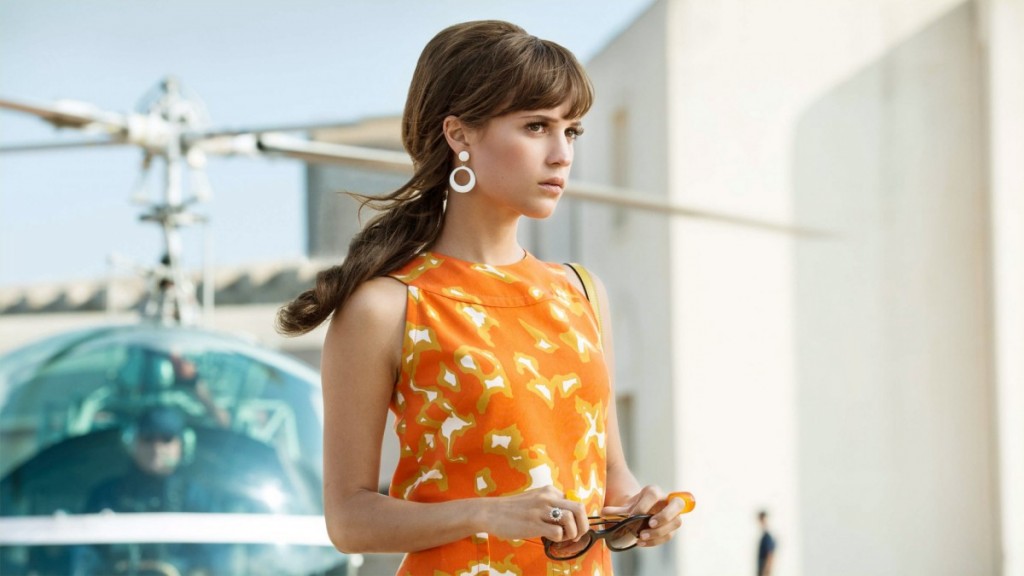 This Guy Ritchie film isn't among the best spy movies. What makes it 'a guilty pleasure' is its quirky charm, eccentric style and subtle humour. Alicia Vikander played the role of Gaby Teller, a German mechanic who is contacted by the CIA to find her scientist father. Teller's character was tough and stoic, yet charming and with her own bag of secrets. Vikander took it in her stride and delivered a delightful performance.
8. The Crown Jewels (2011)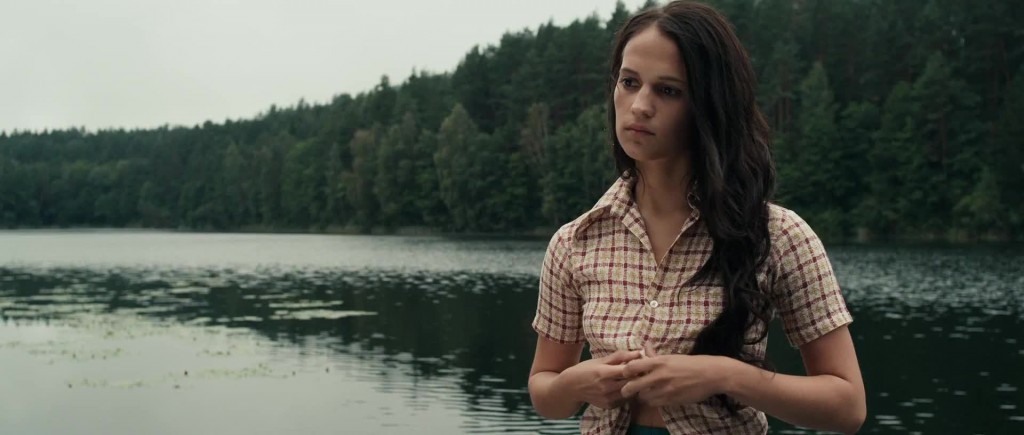 In this Swedish film, Vikander played the role of Fragancia, a girl who is arrested for the attempted murder of a boy from a rich family. Told in flashbacks, Fragancia recounts her story from the beginning and how her relationship was with the victim, Richard Persson. It is the story of a girl who goes through a lot of trouble, before finally finding happiness. Vikander as joyful Fragancia was an absolute delight.
7. A Royal Affair (2012)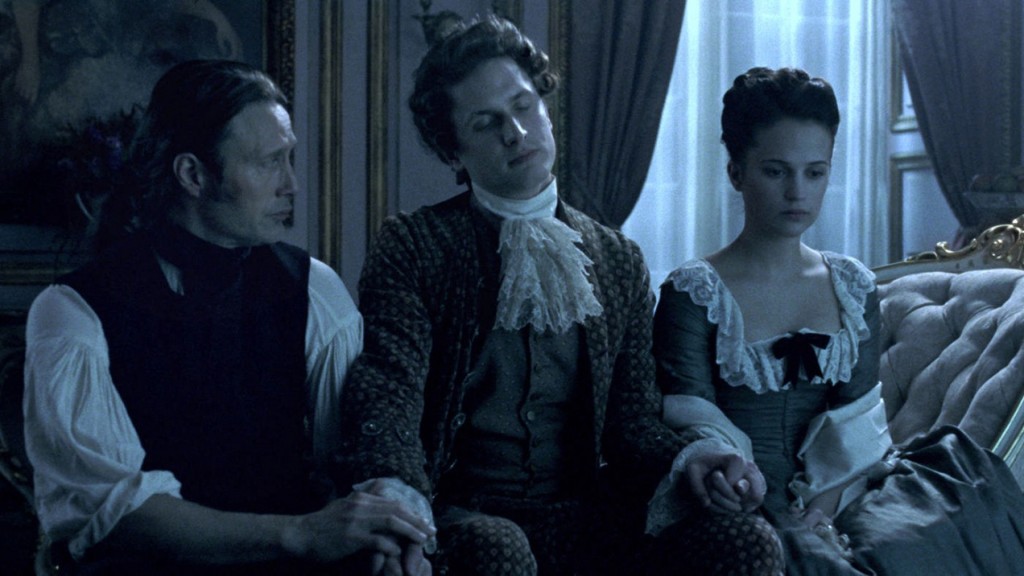 This film is based on the real story of Caroline Matilda, the Queen of Denmark in the 18th century. She falls in love with the royal physician, Johann Struensee. Together, they try to change Denmark by gaining more power in the court and introducing laws in accordance with the Enlightenment era. However, their reforms create powerful enemies for them who plot, and later overthrow them from power. Critically acclaimed, it was nominated for Best Picture in Foreign Language Category. Vikander, along with Mads Mikkelsen, was praised for her performance.
Read More: Best Movies of Jennifer Lawrence
6. Testament of Youth (2014)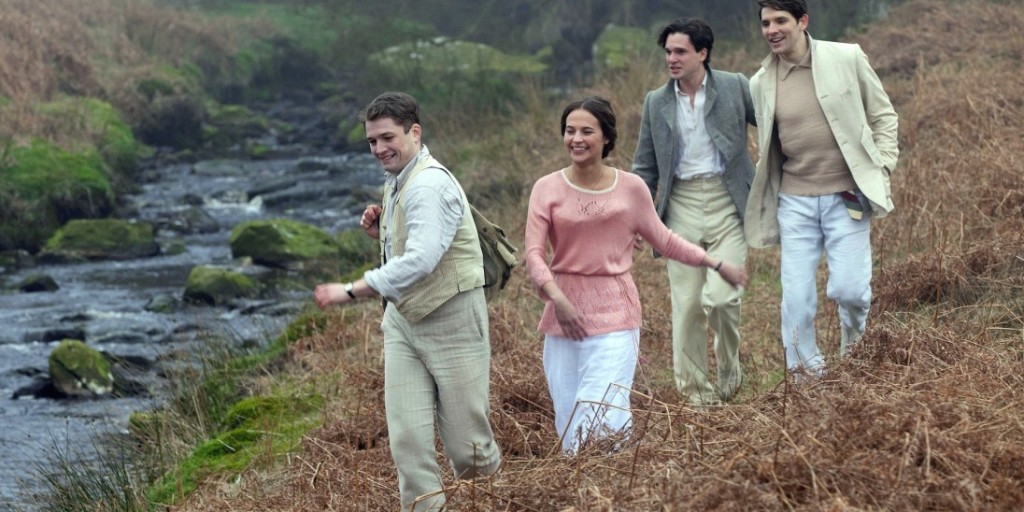 This film is based on the memoir of the same name by Vera Brittain, who served as a war nurse in the First World War. Starring alongside Kit Harington and Taron Egerton, Vikander brought out the sentimentality of the people who send off their people to war. While most war movies focus on the battlefield, this one factored in the people who are left behind. Vera's life always seems at crossroads from one decision to another, and Vikander portrayed with the inherent British grace of Vera's character. There are a lot of emotional elements in the film that hit close to home. Vera's vulnerability and helplessness, as she watches her loved ones die, will certainly dig a hole in your heart.
5. Hotell (2013)
If we have anyone to thank for Vikander, it is Lisa Langseth. In her second collaboration with Vikander, Langseth brought forward the story of Erika, a broken young woman who wants to escape reality. And in order to do that, she goes away to live in hotel rooms with five people she met at a therapy session. The concept of this film will feel highly relatable to you if you feel like a soul trapped in a wrong world. It felt similar in concept to 'Midnight in Paris', but with a completely different approach. You should watch this film if you understand what I'm talking about.
4. The Light Between Oceans (2016)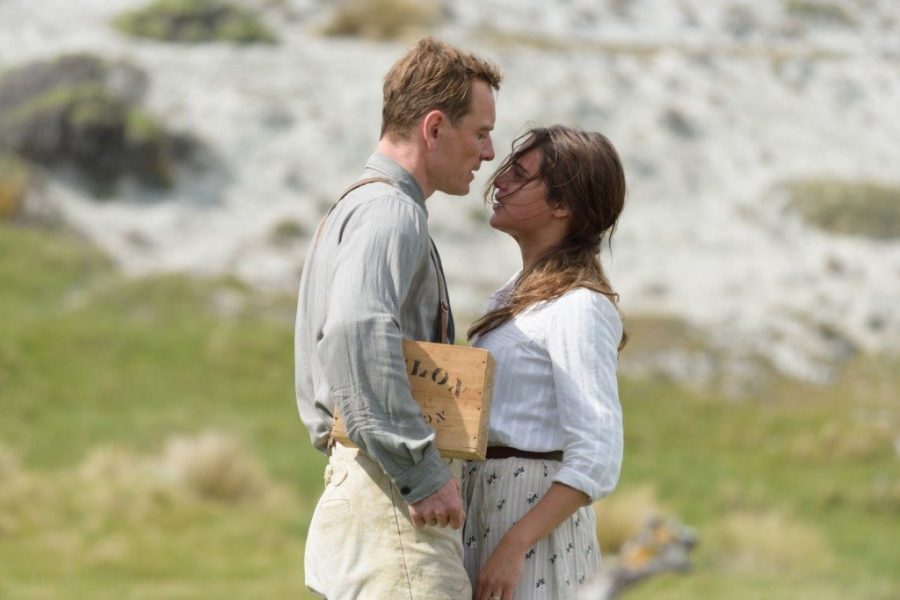 Starring alongside Michael Fassbender (whom she'd later marry), Vikander played the role of Isabel Sherbourne. A jolly, light-hearted Isabel marries a 'man broken by war', Tom Sherbourne, who is a lighthouse keeper. After two miscarriages, Isabel loses the light in her soul and is slowly sinking into depression. But then a boat comes across their shore, with a dead man and a crying infant in it. Isabel and Tom decide to keep the baby and raise her as their own. However, when they find out the true parentage of the girl, they are confronted with their morality to do what's right.
3. Pure (2009)
In her first major role, Vikander played the role of Katarina, who is highly influenced by Mozart. She gets the job of a receptionist at the concert hall. There she meets the music conductor, Adam, who is much older than her but shares her interest in music. Katarina, who already has a boyfriend, falls in love with Adam, but things are complicated, or rather too simple, from Adam's side. Soon, Katarina loses her job, her house, her boyfriend and comes at a low-point in her life. Katarina's role was complicated, yet relatable, owing to the heavy influence of music in her life and the imprudence that is commonly found in young adults. Because Vikander was almost the same age as Katarina, she metamorphosed easily into her character and gave a performance worth her name.
2. Ex-Machina (2015)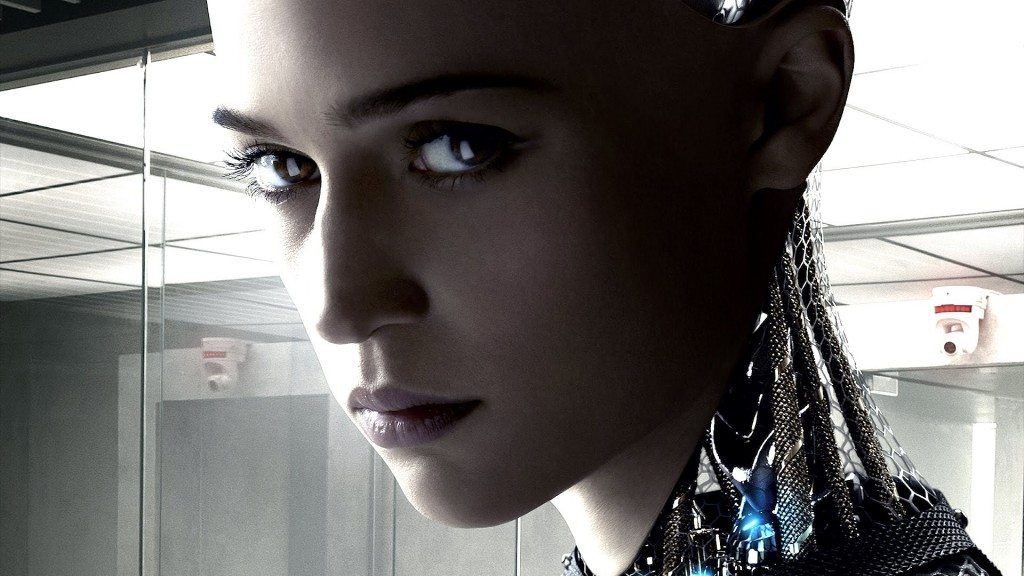 Considered somewhere along the lines of 'Frankenstein', 'Ex-Machina' follows a Turing test conducted on a humanoid robot, Ava. While Domhnall Gleeson and Oscar Issac hold their ground with compelling performances, it is truly an Alicia Vikander film. It is difficult to play a robot, and even more difficult to play an emotionally open, vulnerable and deep down manipulative robot. And Vikander didn't disappoint one bit as Ava. Her little movements mimicking a robot's and a clear portrayal of Ava's thought process made her portrayal believable. She has an innate innocence that she used to cloud Ava's true motives. That she got us emotionally invested in her fate is what made her inhuman actions truly appalling and unsettling.
1. The Danish Girl (2015)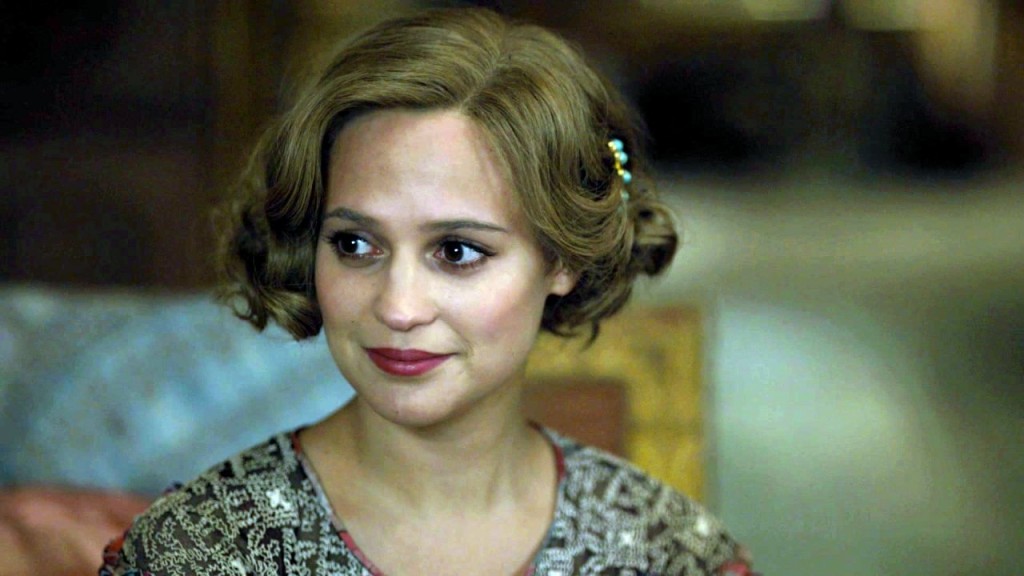 If Eddie Redmayne had won an Oscar (again) for this film, I wouldn't have felt sad for Leo di Caprio (even when I had been rooting for him, for a while). This is due to the deep effect that this story and the performances by its actors had on me. One of the best films of 2015, 'The Danish Girl' told the story of Lili Elbe, one of the first known persons to undergo sex reassignment surgery. This beautifully written film had a very sensitive issue at its core. The incredibly thoughtful performances by its actors made it emotional and thought-provoking. Vikander skilfully brought out Gerda's emotional conflict of losing her husband one way or another. The strength of Gerda's character wasn't lost anywhere as Vikander walked in her shoes. This effective acting bought her an Academy Award, and rightly so.
Read More: Best Movies of Daniel Craig