Acting is metamorphosis. It is the continual shedding of one skin and embracing of another, morphing one's mindset according to the character they are supposed to bring to life on the screen. It can be pleasant, riveting, gratifying, exhausting; sometimes life-altering and sometimes a trivial stepping stone to another character. Acting is art and while the world is full of all kinds of actors, there are only a few who manage to leave a lasting mark on the audience. 2010s have been very rewarding in this matter, and to give you an idea of the extraordinary performances that we have relished in the past ten years, here is the list of the best acting performances of this decade:
25. Saoirse Ronan ('Brooklyn', 2015)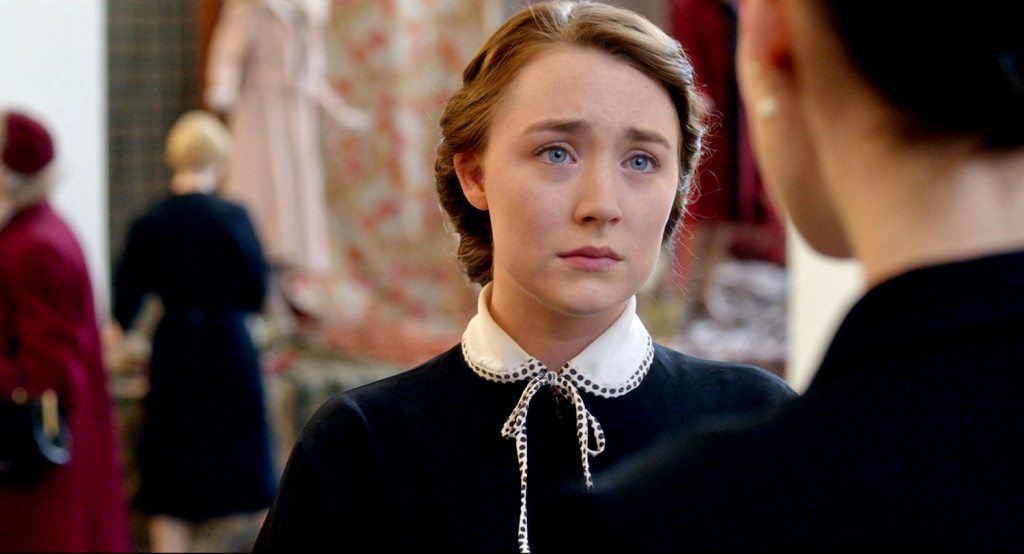 There is no doubt about the fact that Saoirse Ronan is one of the best actresses working right now. Receiving an Academy Award nomination for Best Supporting Actress at the age of 13, she convinced everyone that she's only going to get brighter with time. Her second Academy Award nomination came for her role in 'Brooklyn'. It follows the story of a young Irish woman who comes to America in the hopes of finding employment to support her mother and sister. Starting from an unconfident and shy girl to finding a place for herself in the new world, Eilis takes a journey that resonates with the viewers. Ronan has an ability to connect her audience with her character; she essentially becomes a bridge between them, which is what makes her performance so compelling.
24. Michael Keaton ('Birdman', 2014)
Alejandro Iñárritu's 'Birdman or (The Unexpected Virtue of Ignorance)' is a film that is replete with such varied themes that it becomes impossible to find a complete meaning of it without considering all of its messages all at once. The Best Picture winner profits from the impeccable direction as well as great performances from its cast. The likes of Edward Norton, Emma Stone and Zach Galifianakis give it strong support, but it is Michael Keaton's portrayal of a faded Hollywood star that sparks the fire of this riveting film. He portrays his character with the intention of duping the audience, which helps in making the ending successfully confusing.
23. Jared Leto ('Dallas Buyers Club', 2013)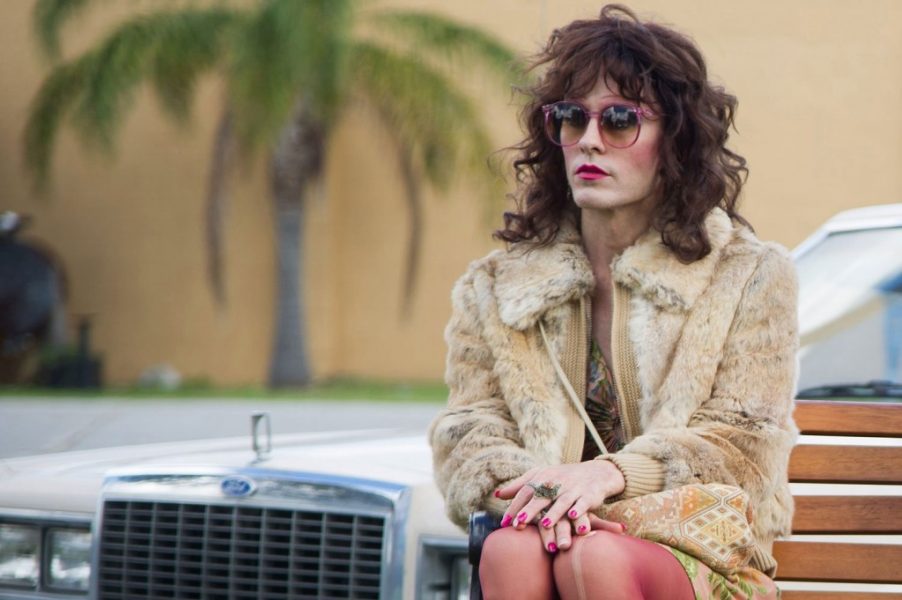 Jared Leto is one of those actors who become so invested in their roles that they continue to inhabit them for as long as they are being filmed. Such practices are bound to take a psychological toll on a performer, and perhaps, this is why the actor is so choosy about his roles. Then again, this only drives his devotion further and he delivers one great performance after another. The best role of his career, yet, has been the character of Rayon, a transgender woman with HIV. He jumped head-first into it and is so convincing that you easily forget that the role is being "played" by someone. He is not Jared Leto anymore. He is Rayon.
22. Brad Pitt ('The Tree of Life', 2011)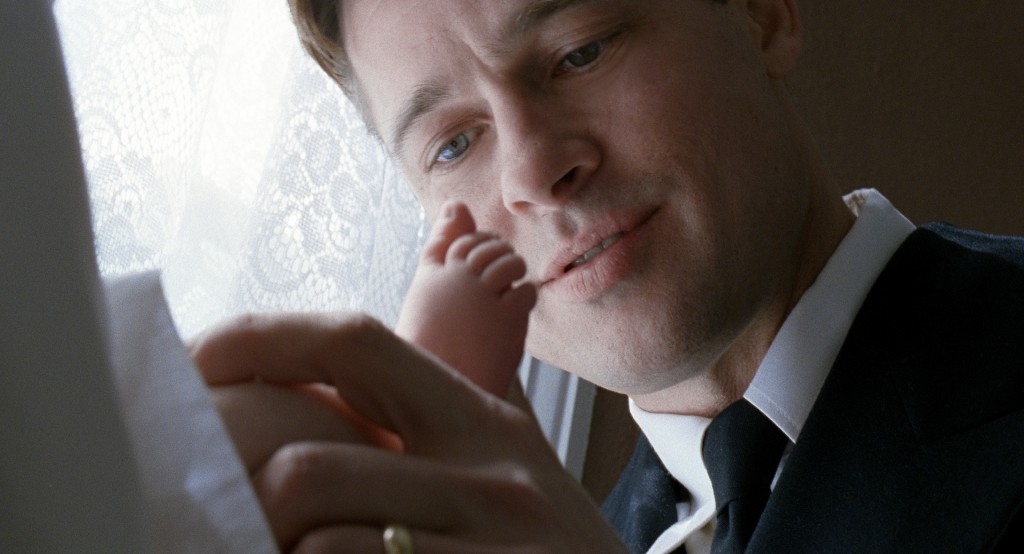 Terrence Malick is known for making films that walk philosophical grounds while delving into nature's connection with humanity. They often exhibit a spiritual aura, and if we were to pick just one film that could be the truest definition of his work, nothing would be better than 'The Tree of Life'. It follows the story of a man, while the birth and life of the universe focus on the existential queries of humanity. The film has the likes of Jessica Chastain and Sean Penn in the supporting roles, but it is Brad Pitt who shines the brightest here. Certainly, one of the best roles of his career, Pitt says a million things through his expressions, while speaking only scarcely.
21. Adéle Exarchopoulos ('Blue Is the Warmest Colour', 2013)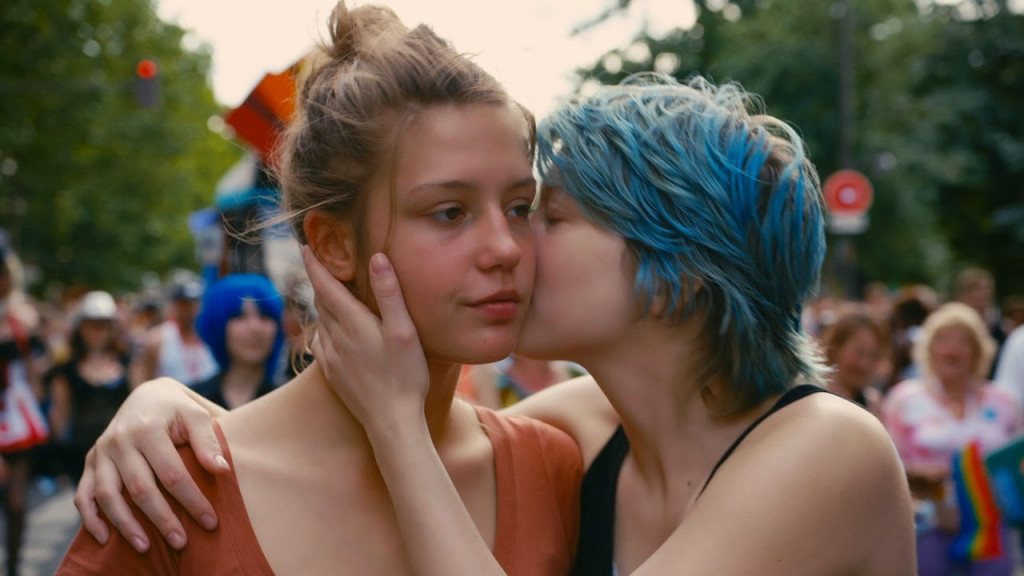 Love and sexuality are explored in Abdellatif Kechiche's romance-drama, 'Blue is the Warmest Colour'. Adéle Exarchopoulos plays the role of a teenager whose life is changed after meeting with an aspiring painter, Emma (Léa Seydoux). The quiet and distant 15-year-old Adéle discovers that she is attracted to women and is confused about her sexual identity until Emma comes along to show her what it means to be wild and free. Exarchopoulos, who was just nineteen when she was cast in the film, played the character with a vulnerability that showed her character's strength and weakness, nervousness and confidence, her indecisiveness and clear-sightedness, all at once. She won the Palme d'Or for her performance, becoming the youngest actress to receive the award.
20. Yalitza Aparicio ('Roma', 2018)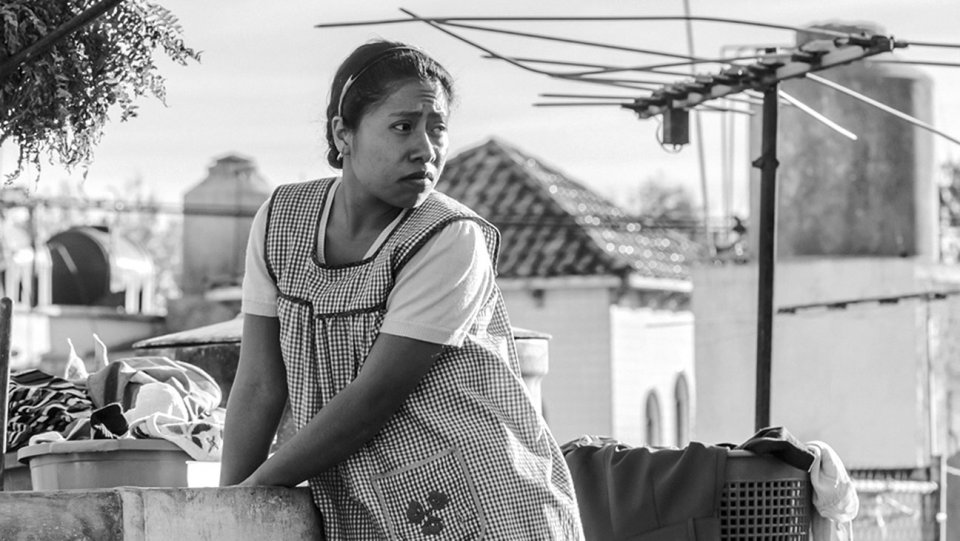 Alfonso Cuarón's masterpiece, 'Roma' is an intimate depiction of his Mexico. The film follows the story of a live-in maid who encounters some problems in her life while the family that she serves also goes through a difficult time. Outside the confines of the house, Mexico, too, suffers some upheavals. Aparicio plays the character of Cleo, a woman who finds strength in her struggles and eventually makes peace with what she has lost. Even though it was her debut role, Aparicio displayed a deep understanding of her character and received an Oscar nomination for it.
19. J. K. Simmons ('Whiplash', 2014)
Damien Chazelle's 'Whiplash' follows the story of a young, ambitious drummer (Miles Teller) who finds himself under the tutelage of a ruthless instructor. While most people crumble under the pressure of this teacher, the young man proves to be a force to reckon with. This leads to a tussle between them, which becomes more and more about power over each other, as they both try to achieve perfection. While Teller gives an exceptional performance as Andrew, in the end, 'Whiplash' belongs to J. K Simmons, who brings such raw mix of enthusiasm and physicality to his harsh and abusive role that he even makes the audience nervous.
18. Brie Larson ('Room', 2015)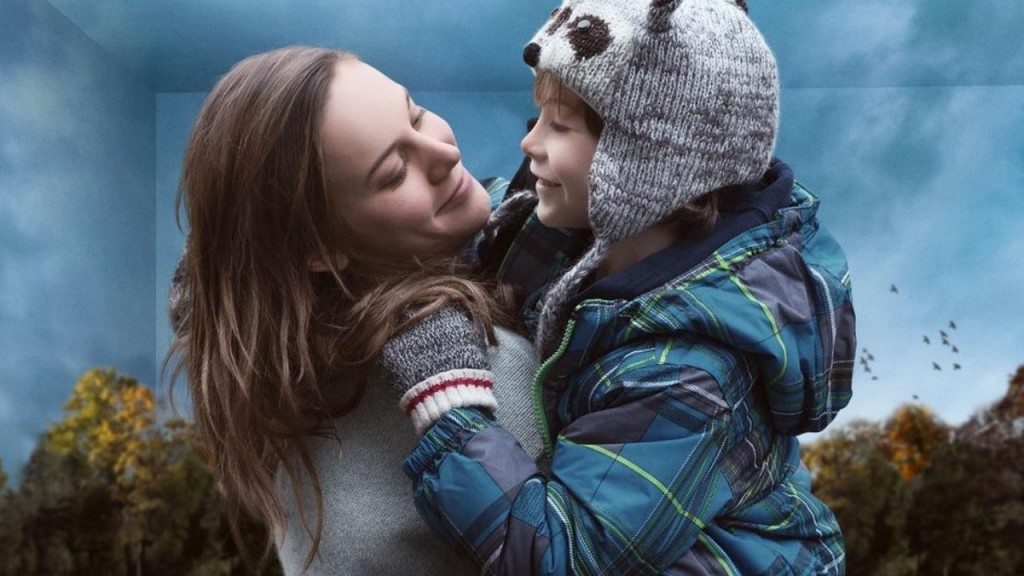 Brie Larson might be the face of a billion-dollar franchise now, but she has exhibited her exceptional acting skills in a couple of indie movies that she did before she became Captain Marvel. If 'Short Term 12' was a preview of her talent, 'Room' is the epitome of the places where she can take you with her powerful performance. In this movie, she plays the role of a woman who has been living in a room for seven years. She had been kidnapped when she was seventeen and has not been in contact with the outside world since then. Her 5-year-old son is her only reason for living, and now, for his sake, she needs to find a way to get out.
17. Daniela Vega ('A Fantastic Woman', 2017)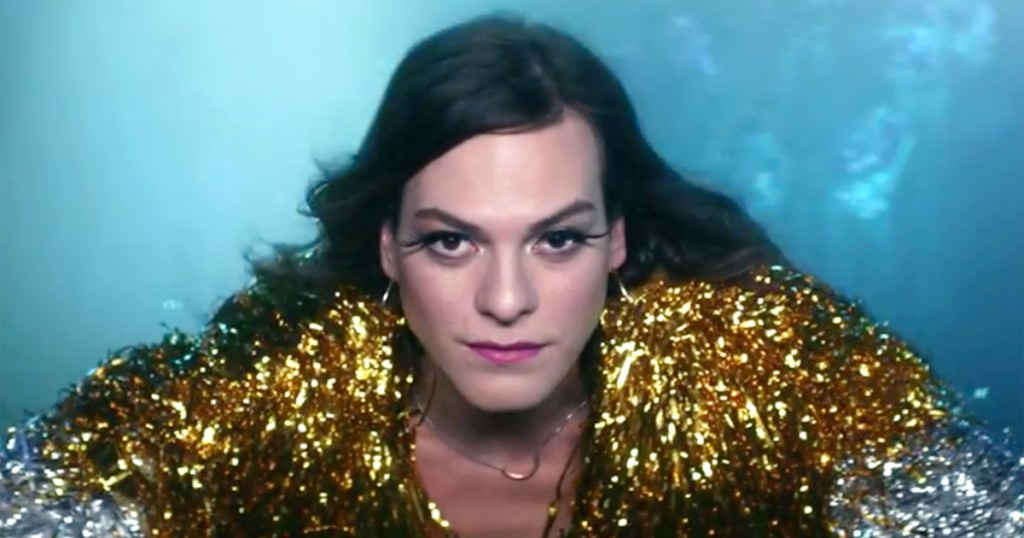 With next-to-no representation for transgender actors and actresses in Hollywood, it seems a bit revolutionary to have the pleasure of including Daniela Vega's name in this list. Yes, there have been a couple of transgender characters at the heart of some films, and yes, they have been played by brilliant actors like Jared Leto and Eddie Redmayne. But there is still a stigma that transgender actors have to face, even when auditioning for the role of trans characters. And even with good actors playing these roles, there is always something that feels off. It's like you can see through their incomplete, if not flawed, understanding of the character they are supposed to inhabit but can never be one with. Perhaps this is why Vega's heartbreaking performance in 'A Fantastic Woman' hits us so hard. There is no barrier between her and her character, and she gives such hard-hitting authenticity to it that you can't help but revel at her performance.
16. Patricia Arquette ('Boyhood', 2014)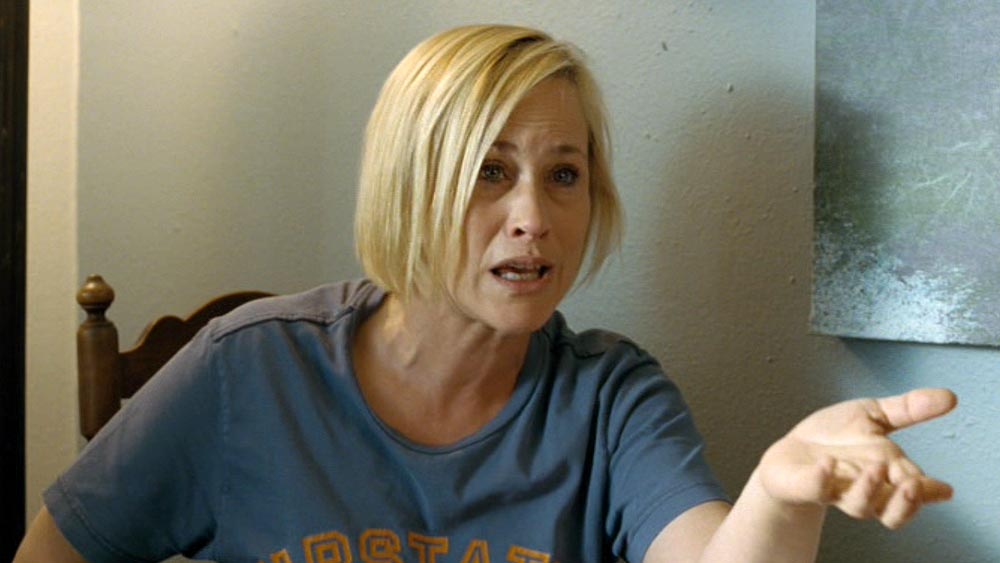 Richard Linklater's 'Boyhood' is a coming-of-age drama that took a twelve-year long journey, and hence, in a way, became a character in itself, growing and maturing over time and finally, coming of age. It required the dedication of a team that stuck with the project and the commitment of the actors to their characters. While the story focuses on Ellar Coltrane's Mason Evans Jr, it is Patricia Arquette's Olivia that attracts the attention of the viewers. She plays the role of a single mother who goes through massive upheavals in her life, trying to balance her personal life and career with motherhood. For bringing raw honesty to her performance, Arquette received an Academy Award.
15. Olivia Colman ('The Favourite', 2018)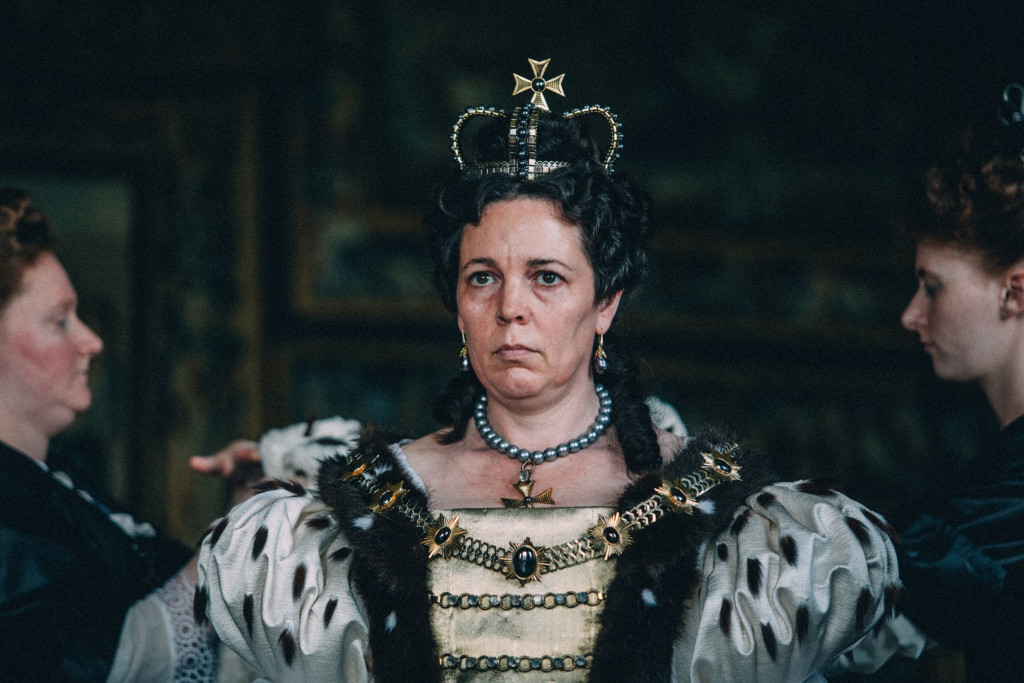 Olivia Colman is a queen, and she received the crowning glory of an Academy Award for Best Actress for her role in Yorgos Lanthimos' black comedy, 'The Favourite'. The film follows a tussle for power between three women, making the audience question the price of winning something. While Emma Stone and Rachel Weisz give their best, it is Olivia Colman's troubled Queen Anne who steals the show. We laugh at her a lot of times, but also realise what a tragic character she is. We pity her for not having loving and compassionate people in her life but also come to fear her, eventually, all thanks to Colman.
14. Gary Oldman ('Darkest Hour', 2017)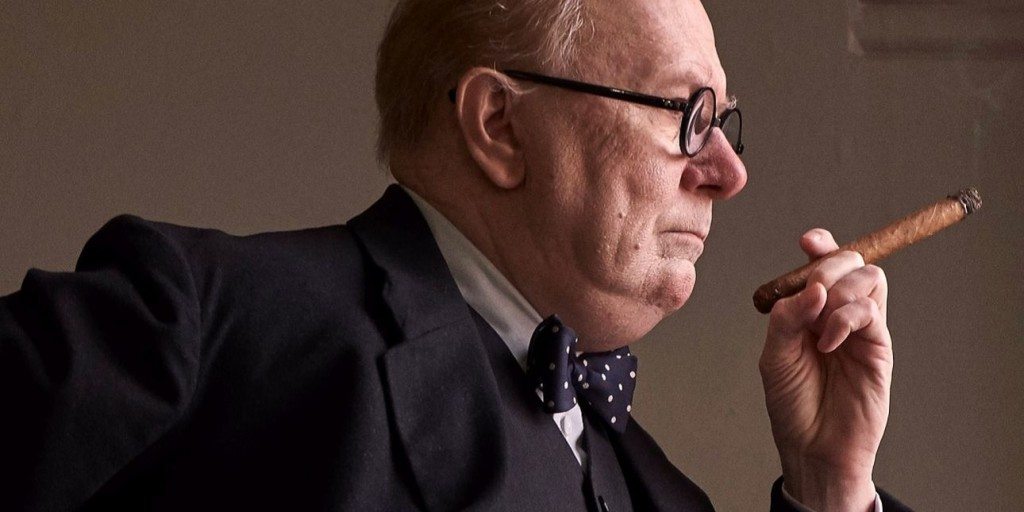 One of the greatest actors of his time, and even all time, for that matter, Gary Oldman was deprived of an Academy Award for far too long. He has exhibited exceptional versatility in his roles, playing Dracula and (dearly beloved) Sirius Black with as much dedication as he played Norman Stansfield. He has effortlessly transformed from one role to another, and demonstrated similar feat while playing Winston Churchill in Joe Wright's 'Darkest Hour', finally winning the much-deserved Academy Award.
13. Glenn Close ('Albert Nobbs', 2011)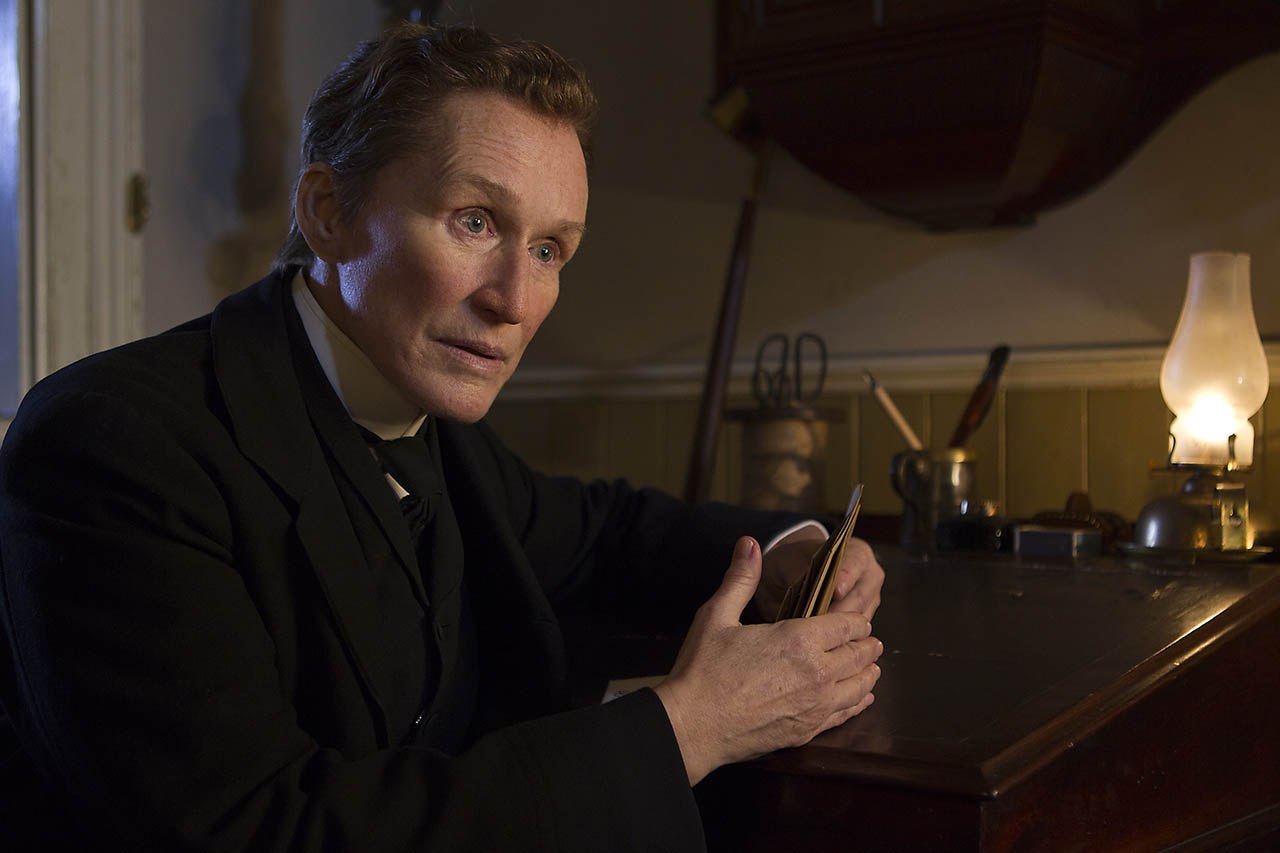 Glenn Close has been nominated for Best Actress Oscar seven times in her career. Each time, she has given such exemplary performances that it seems impossible for someone else to steal the award from her, and yet, it has happened every single time. Watching her in 'Albert Nobbs' is one of those experiences. In the movie, she plays the role of the titular character who is a butler at the Morrison Hotel. Set in the 19th century Dublin, it focuses on the struggle of women to make a decent living for themselves but at the cost of their identity. Close inhabits the role of Nobbs with an intensity that makes one wonder about the things they are sacrificing in exchange for a normal life.
12. Tilda Swinton ('We Need to Talk About Kevin', 2011)
Over the course of her impressive career, Tilda Swinton has taken all sorts of roles. From independent films to blockbusters, she has been a part of each and every corner of cinema, and no matter what character has come her way, she has portrayed it with a veracity that makes it impossible for the audience to imagine anyone else in her place. She performs a similar feat in 'We Need to Talk About Kevin', in which she plays the role of the mother of a teenager responsible for killing his schoolmates. As Eva, she depicts the confoundedness of all those parents who have been through such a nightmare, wondering where they went wrong in their upbringing. And, more importantly, whether they are the real culprits of the crimes committed by their children.
11. Marion Cotillard ('Two Days, One Night', 2014)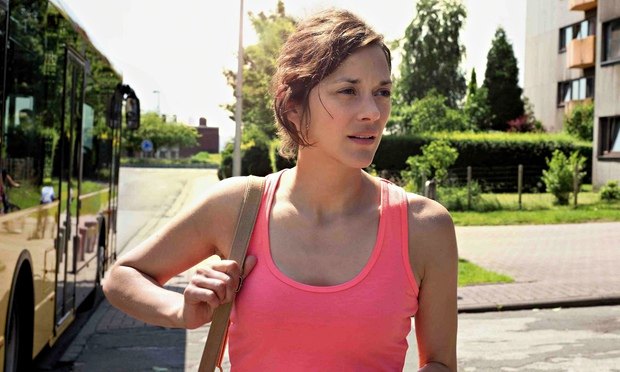 In 'Two Days, One Night', Oscar winner Marion Cotillard plays the role of Sandra Bya, a woman who has to accomplish a seemingly impossible task over the course of a weekend. She has to convince fourteen of her co-workers to not take the bonus that the company is awarding them in exchange for extending their work hours a little bit and rendering her job redundant. Sandra is a delicate role, a person already suffering from mental illness, and thrown into a high-pressure situation when she has just recovered from it. Cotillard not only allows us to sympathise with her but also invites us to look into the strength that she can channel once she makes up her mind.
10. Jake Gyllenhaal ('Nightcrawler', 2014)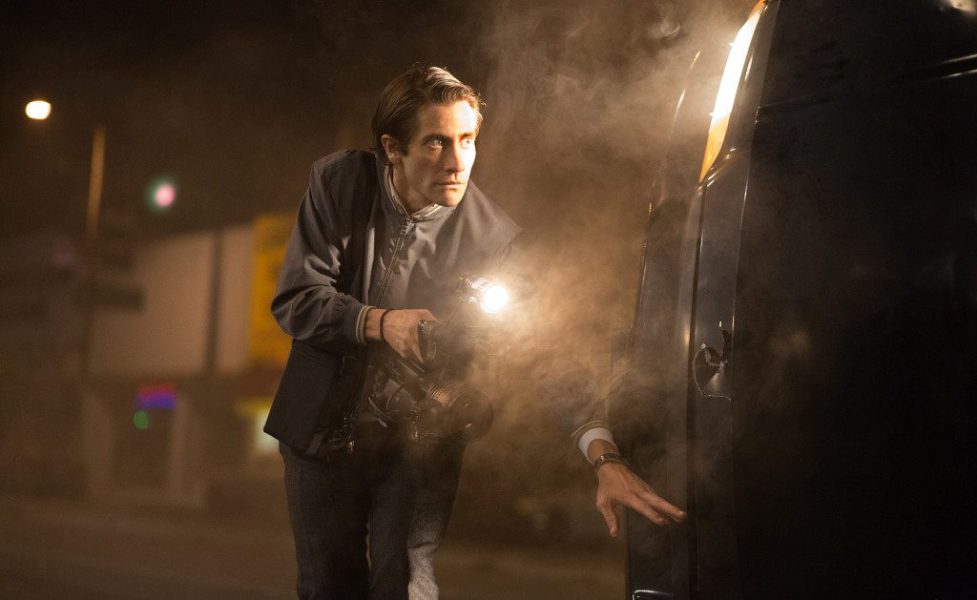 In the league of actors who continue to deliver one powerful performance after another, Jake Gyllenhaal's name falls in the topmost ranks. In a career of almost three decades now, he has been very smart about picking his roles and has always managed to inhabit them incredibly well. In 'Nightcrawler', he plays the role of a stringer who cruises the city at night and collects the videos of violent events. The role of Louis Bloom is dark and is so unabashedly human that you become scared of seeing your own reflection in him. The actor embraces it without any inhibitions and gives one of the best, if not the best, performances of his career.
9. Casey Affleck ('Manchester By the Sea', 2016)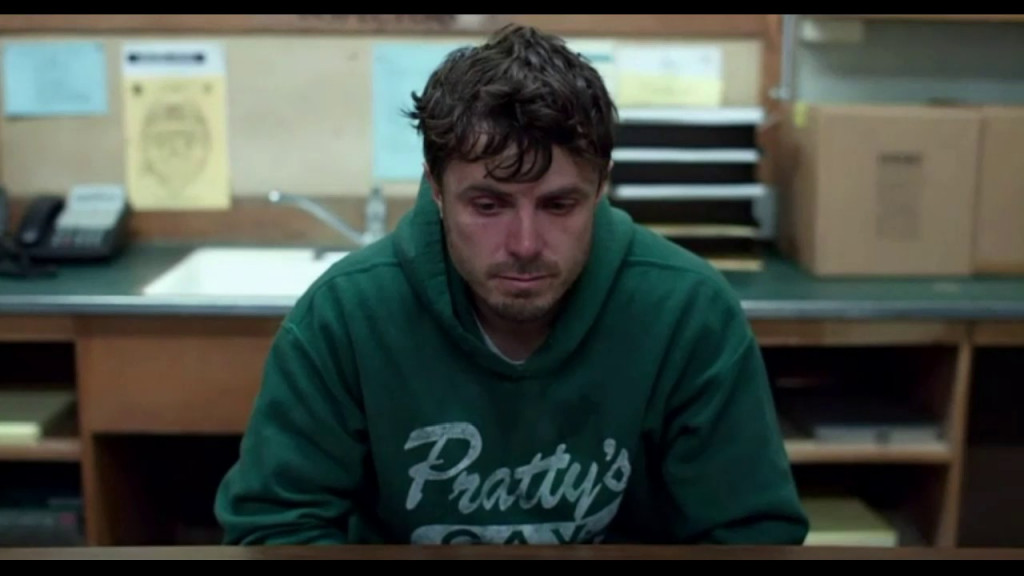 'Manchester By the Sea' is a visceral portrayal of loss and grief and has a tenderness about it that allows the audience to partake in the emotional journey of its characters. Casey Affleck plays the role of Lee Chandler, a man broken by a loss that haunts his soul. Lee is the man who has given up and is waiting for his days to come to an end. But then, another tragedy strikes and he has to go through the process again, but this time, with the responsibility of a 16-year-old nephew. Affleck received an Academy Award for this role, and deservedly so. He hides the emptiness that Lee feels in his lowered eyes and perpetually tired demeanour, but is betrayed by his soft voice that bares the depth of his pain.
8. Jessica Chastain ('Zero Dark Thirty', 2012)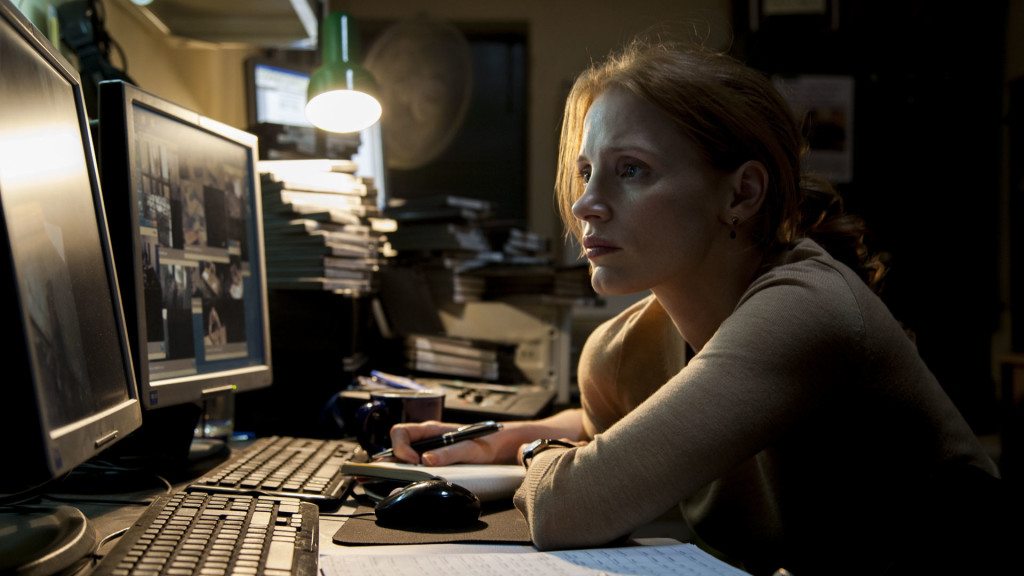 Kathryn Bigelow's 'Zero Dark Thirty' follows the story of the CIA's decade-long manhunt of Osama Bin Laden. At the centre of it is Jessica Chastain's Maya, an analyst in the intelligence agency. She is sharp and intuitive but has to face the brunt of sexism and often struggles to be taken seriously. We first find her embarking on this chase of a lifetime in 2003, and watch her go through a series of events that take excruciatingly long time to come to a conclusion. Chastain brings out the passion and dedication as well as the loneliness and pain of her character as she watches her friends perish on a job that has left her with virtually no life outside of it.
7. Leonardo DiCaprio ('The Wolf of Wall Street', 2013)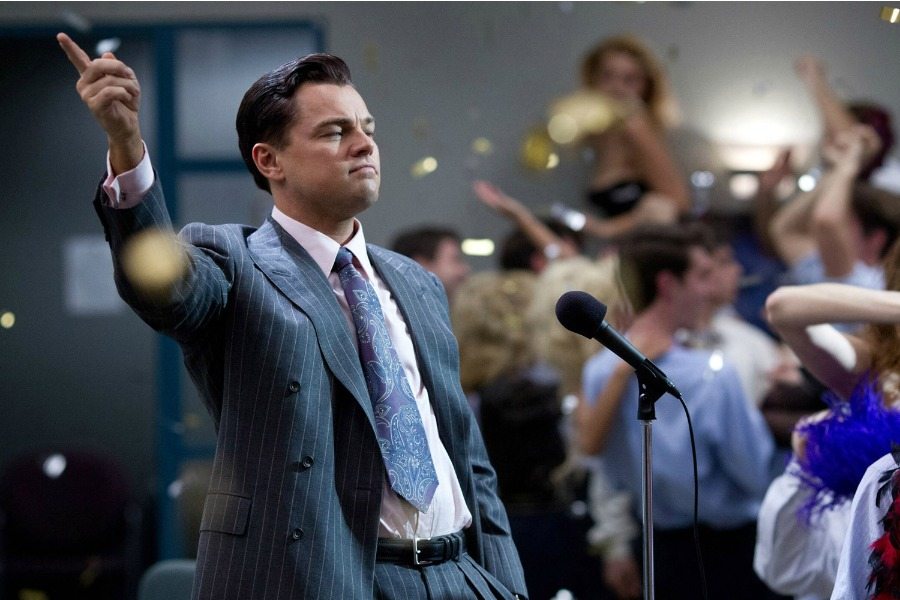 Leonardo DiCaprio might have won his much-awaited Oscar for 'The Revenant', but he had already outdone himself with his performance in Martin Scorsese's 'The Wolf of Wall Street'. He plays the role of Jordan Belfort, a stockbroker who indulges in corruption and fraud to make a lot of money while also paving the path of his eventual downfall. The film marked his fifth collaboration with the director and proved, once again, what a power-duo they are. DiCaprio's Belfort is funny and surprisingly motivating while also being morally disgusting and a love-to-hate kind of character.
6. Natalie Portman ('Black Swan', 2010)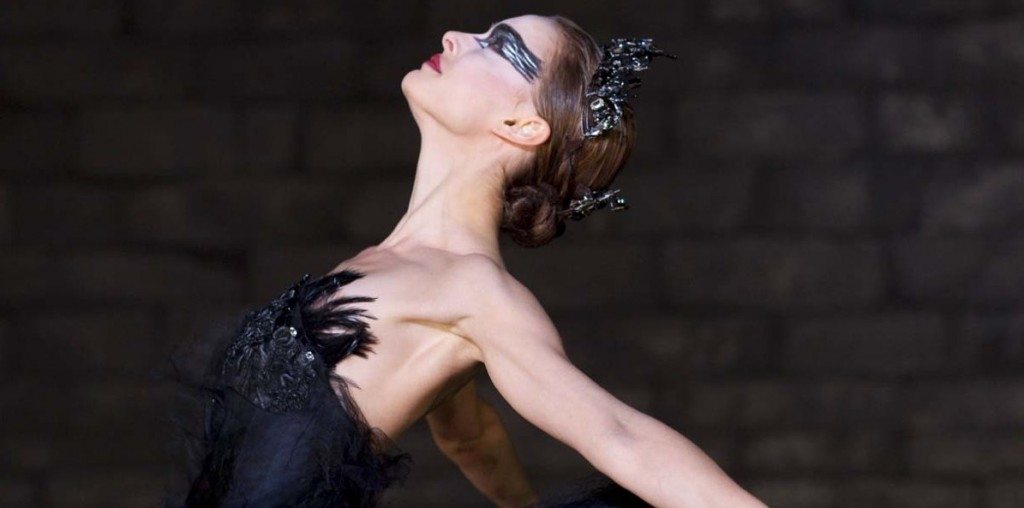 Over the years, Darren Aronofsky has created films that not only gave riveting cinematic experience to the audience but also allowed his actors to take their work a notch higher and tap into those elements of their psyche that they otherwise wouldn't dare to. In the psychological thriller, 'Black Swan', he used the character of a ballet dancer to portray the dark allure of perfection and the price it demands from one's sanity. The movie is disturbing, in a good way, and it is Natalie Portman's flawless performance that elevates it such a level. She plays the tragic heroine, infested with obsession, with such perfection that you can almost feel her paranoia seeping into you. She deservedly won the Best Actress Oscar for her performance.
5. Cate Blanchett ('Blue Jasmine', 2013)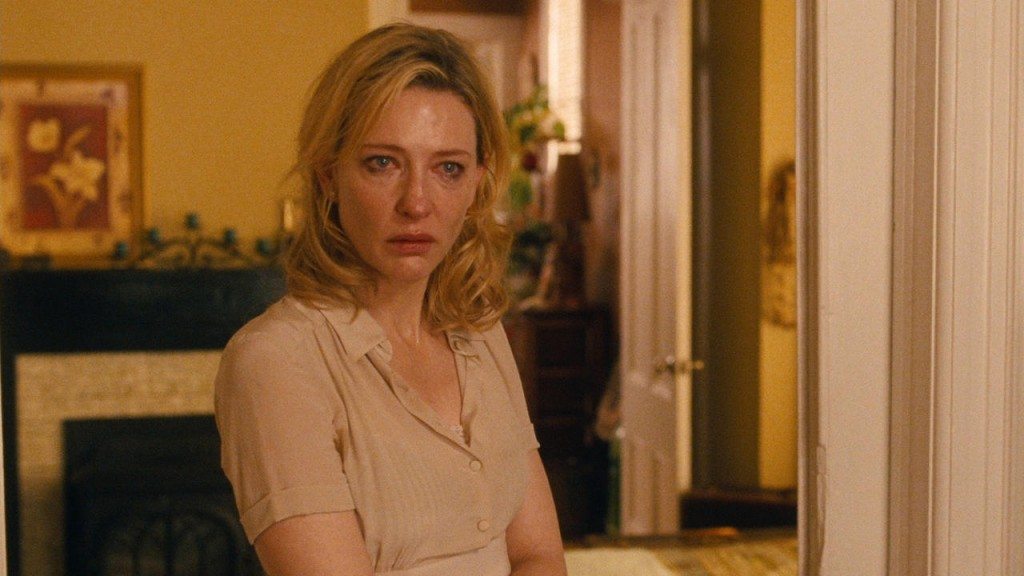 Winning the Academy Award for Best Actress for her performance as the protagonist of 'Blue Jasmine', Cate Blanchett proved that she is one of the best in business. It's not that she hadn't previously received roles worthy of her talent. She had already won the Best Supporting Actress for her role in 'The Aviator' and had been previously nominated for the lead role in 'Elizabeth'. She had even managed to get Best Actress and Best Supporting Actress nomination in the same year, so there was never really any question about her talent. But the role of Jeanette Francis was something that allowed her to embody a character that seems hollow from the outside, but on the inside, is plagued by a surge of emotions that eventually become too hard to contain.
4. Joaquin Phoenix ('Joker', 2019)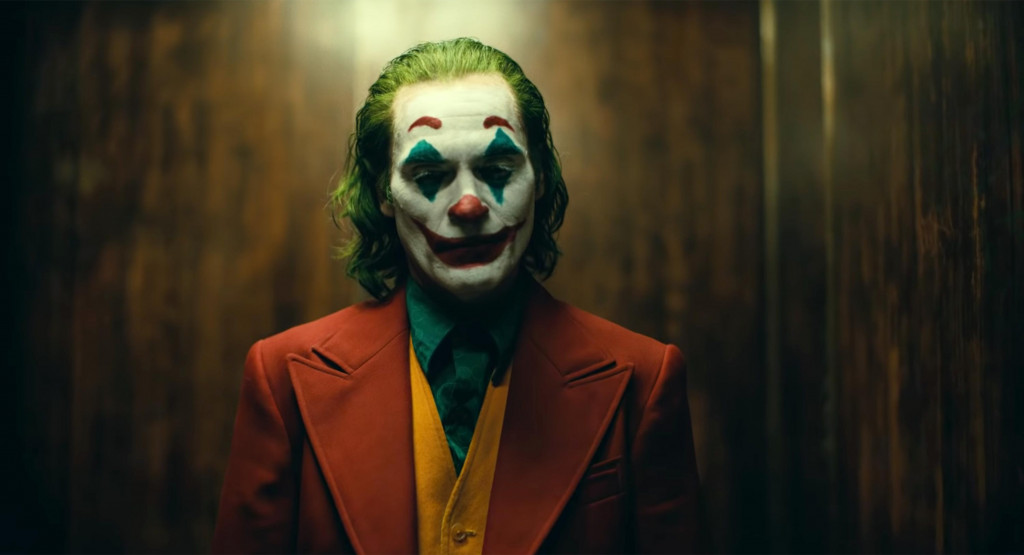 Joker is one of the most beloved villains, whose popularity shot exponentially after Heath Ledger's unforgettable performance in Christopher Nolan's 'The Dark Knight'. The late-actor had received an Academy Award for bringing this dark and malicious character onscreen, which is what made everyone even more excited after it was announced that Phoenix would don the role in Todd Phillips's adaptation of the character. And in no surprising feat, he is nothing short of magnificent.
3. Daniel Day-Lewis ('Lincoln', 2012)
One of the best actors of all time, Daniel Day-Lewis has the reputation of deeply indulging himself in his roles, churning out their essence in a manner that the audience feels like they know the character inside out even when they have been acquainted for just a couple of hours. In 'Lincoln', he dons the role of Abraham Lincoln, bringing to screen the final four months of the President's life. Lincoln is one of those characters who has been brought back to life by a great number of actors. He might even be the most portrayed character in the history of cinema and television. But he has never been played with the depth and gravity and an eerie accuracy that Daniel Day-Lewis brings in his performance.
Read More: Best Movies of This Decade
2. Joaquin Phoenix ('The Master', 2012)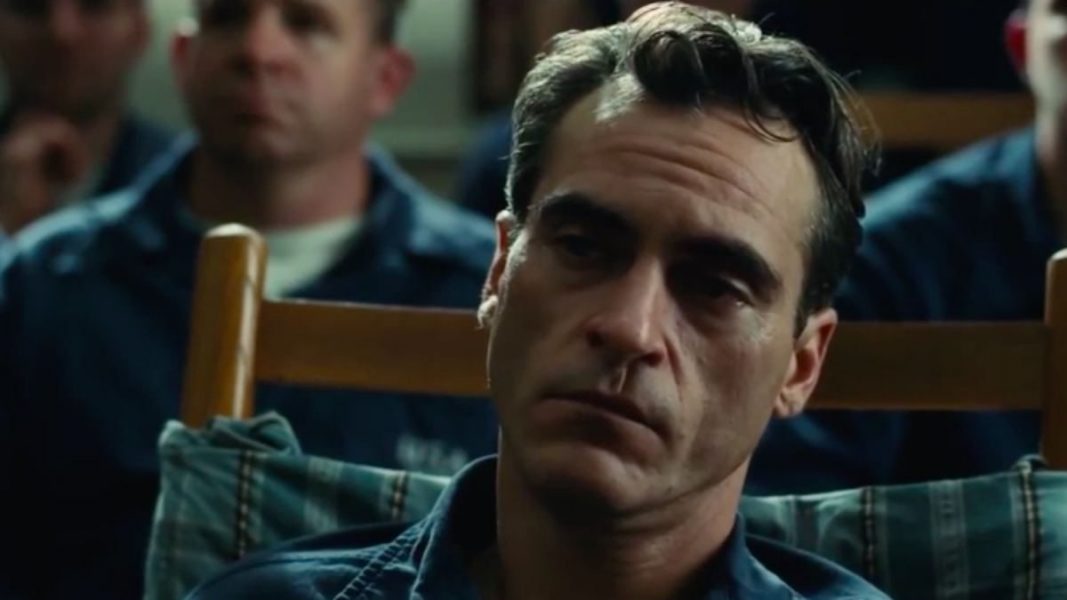 Humans need a purpose. They need to be tied to something or someone who can constantly tug at their strings and keep them moving forward, or at least, prevent them from falling back into the despair of their past. Freddie Quell, the protagonist of 'The Master', is one such man. He is crude and violent and dedicated to his master to the point that it becomes scary for others to be around him. Yet, he is a troubled man who has been scarred with some very bad experiences in his life. Joaquin Phoenix brings this character to life with such passion that you wonder how much of a Freddie he is himself. If that's not the testament of his acting prowess, I don't know what is.
Read More: Best Sci-Fi Movies of This Decade
1. Emmanuelle Riva ('Amour', 2012)
Riva is one of the most celebrated French actresses and, throughout her career, played the roles that proved her versatile talent. At the age of 85, she became the oldest nominee for Best Actress in the Academy Awards. It was for playing the role of Anne Laurent in the French movie, 'Amour'. Anne lives with her husband, Georges, both of them retired piano teachers, in an apartment. When she suffers a stroke and the right side of her body is paralysed. She doesn't wish to go to a nursing home, and her husband promises to take care of her. The film portrays the love and devotion of the couple to each other, and the acting turns their story into a beautiful piece of cinema.
Read More: Best TV Series of This Decade