A flawed, messed up character who wants it all, and never accepting life for what it is – that pretty much sums up the character of Jeanette Francis in 'Blue Jasmine'. Woody Allen must have had his senses right to imagine this marvelous character and Cate Blanchett to pick it up at the right moment. Well, we thank our 'stars' for some reasons, right! Not to mention the amazing performance by the lovely Sally Hawkins who supports and loathes her sister all at the same time adding weight to the scenes. The short-lived camaraderie between the sisters is worth the watch.
The film, although tragic and intense for the most part, is infused with delectable humor, giving it a very distinctive tone. The scenes have a natural aura and the dialogues are witty, as expected from the great Woody Allen. After watching the film, I had no doubts that Cate Blanchett will walk away with an Oscar for her performance. She was brilliant beyond belief.
'Blue Jasmine' perfectly settles into the class of comedy-drama as it has a very strange kind of emotional power to entice you and at the same time, manages to charm you with its wit. That said, we're listing down a few comedy and drama movies that deal with tragedy, humor, mental illness, and complex human relationships. Here's the list of best movies similar to 'Blue Jasmine' that are our recommendations. You can watch several of these movies like 'Blue Jasmine' on Netflix, Hulu or Amazon Prime.
12. August: Osage County (2013)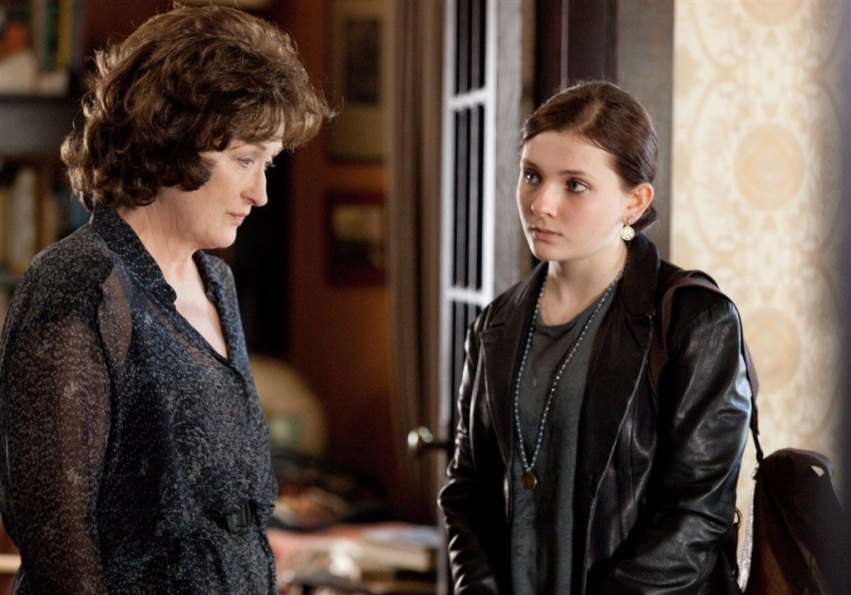 An intense film that deals with a mother-daughter relationship, 'August: Osage County' hits the right note with audience who loves drama. After a tragedy occurs in the family, three estranged daughters reunite with their mother, played by Meryl Streep, who has recently been diagnosed with cancer. Meryl is Meryl, with each of her performance surpassing the previous one, but it is Julia Roberts who hooks you to your seats this time. Her depth of getting into the character and delivering an impeccable performance is simply moving. The complex scenes will remind you of 'Blue Jasmine' where she struggles to cope with her disease and relies on medicines to pass the day. This award-winning drama is one you cannot afford to miss.
11. Still Alice (2014)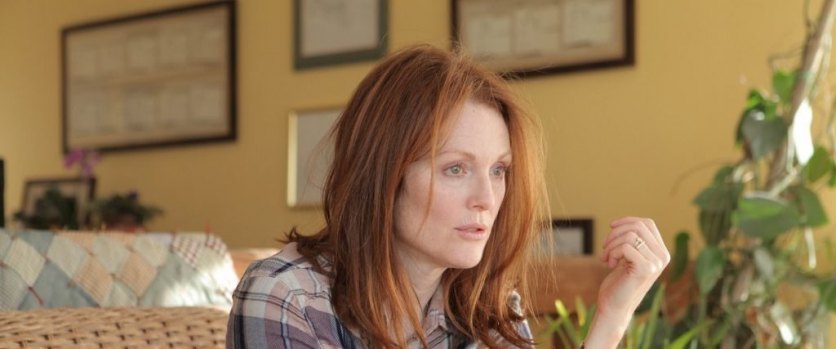 Julianne Moore is incredible and has wonderful comic timing. But this time, she moved me to tears with her performance in 'Still Alice'. She plays a linguistic professor, Dr. Alice Howland who gets diagnosed with familial Alzheimer's disease soon after her 50th birthday. If something is heart-wrenching here, it is the characters who get shattered during the film. Like Blanchett's character in 'Blue Jasmine'. Alice is trying to cope with her disease in strange ways. Kudos to the directors Richard Glatzer and Westmoreland for such a brave attempt. Arguably, one of the better movies of the decade.
10. Nebraska (2013)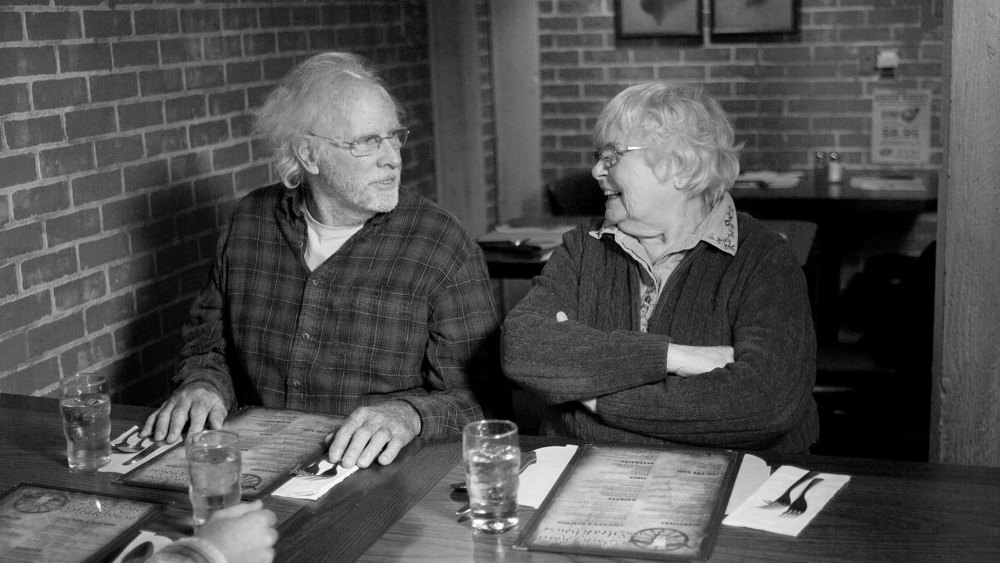 Alright! June Squibb and her witty lines. Who wants to watch a performance par excellence? Well, I was up for 'Nebraska' the very moment I watched the film's trailer. It is a black and white road comedy-drama. Wood Grant, played by Bruce Dern, takes a road trip to Lincoln, Nebraska, with his estranged son, David (Will Forte), to claim a $1 million prize. During the trip, David discovers his father's emotional side. The film fills you with sheer joy as June Squibb leaves no chance to belittle her husband now and then. This act is hilarious and director Alexander Payne infuses a similar kind of humor that made 'Blue Jasmine' so adorable and touching.
9. It's Kind of a Funny Story (2010)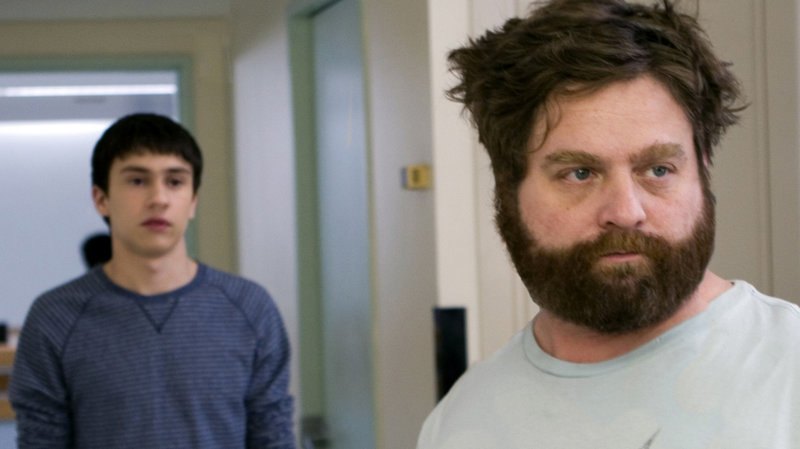 A very important movie that deals with the issue of mental illness. 'It's Kind of a Funny Story' revolves around Craig, a teenager, played by Keir Gilchrist, who undergoes a transformation after realizing that he is getting suicidal and checks into rehab. He meets Bobby, played by Jim Gaffigan, who helps him realize that there are good things that he should appreciate and introduces him to Noelle, played by Emma Roberts. The film inspires and gives a thought to analyze ourselves. This one's highly recommended!
8. Enough Said (2013)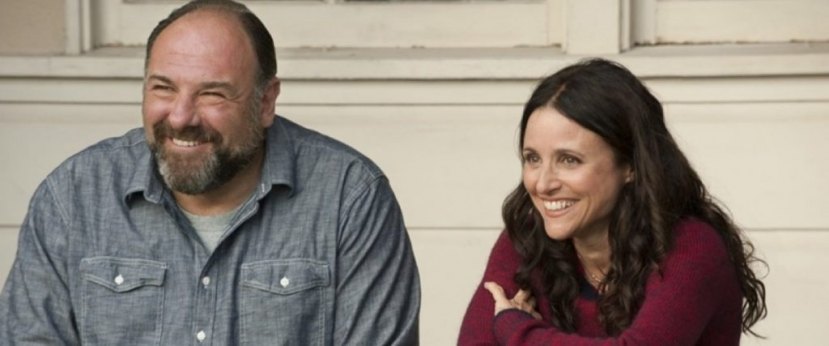 Well, enough is not said about this film, that's why I recommend that you watch this drama as it unfolds how the characters become complex over the time finding just one thing – peace, just like Jasmine at the end. Eva is a divorced masseuse and a single parent. Albert is single too. Eventually, they meet and start liking each other's company until Eva finds out that he's her new friend's ex-husband. That's complicated! Julia-Dreyfus and James Gandolfini have done justice to the role and it's amazing how they manage to get into the skin of the characters with such ease.
7. This is Where I Leave You (2014)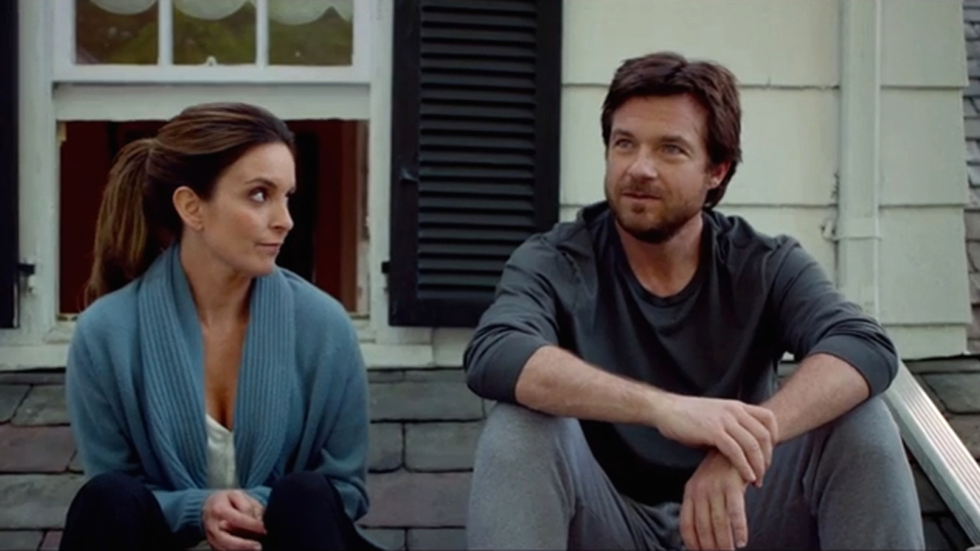 Is there a perfect family? Well, you may find out after watching 'This is Where I Leave You'. Jane Fonda and her many talents. Four siblings are requested to return to their childhood home and live with their mother after their father passes away. The siblings recollect their childhood memories and history that make the film memorable. You relate to it and shed some tears too. Watch it for some incredible performances and interesting interferences of the exes, would-be soul mates and all. Sounds fun? Go for it!
6. Lymelife (2008)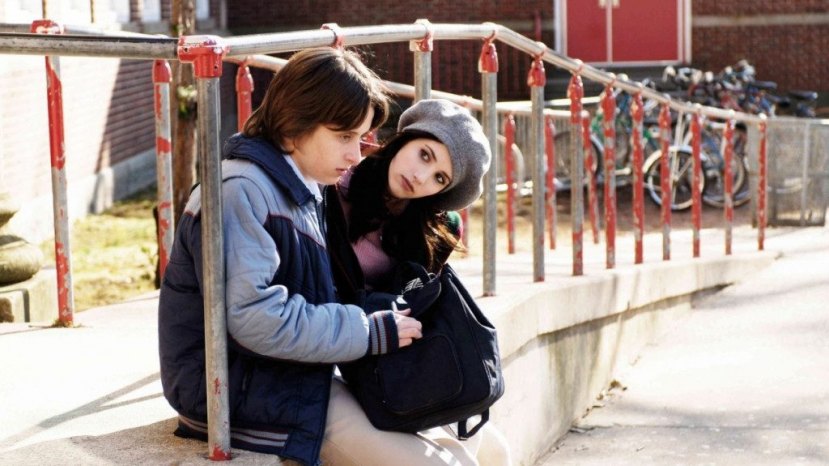 The genre of comedy-drama gets better with the film 'Lymelife'. I must admit that I randomly watched it and became a fan of Alec Baldwin for life. His comic timing and onscreen presence are remarkable. It's the story of a husband and father, played by Timothy Hutton, who gets diagnosed with Lyme disease and how the two families get affected by it. His wife, played by Cynthia Nixon, starts working for their neighbor, played by Alec Baldwin, a philanderer. Alec's role here has a lot of similarities to the one he played in 'Blue Jasmine'.
Read More: Movies Like The Color Purple
5. Mia Madre (2015)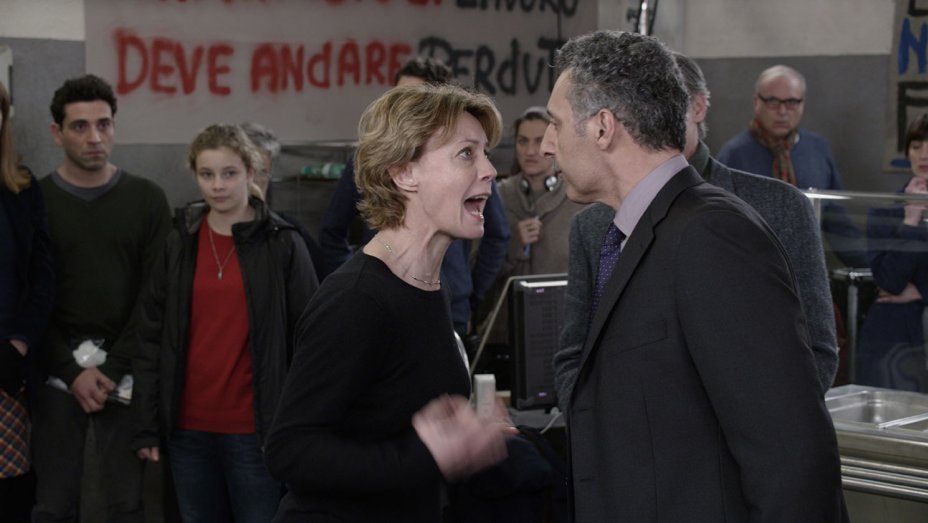 If you've been exposed to world cinema, this Italian act will come as a sheer delight to you. 'Mia Madre' is a dramatic attempt to showcase a complex yet wonderful human relationship between a mother and her son. An Italian filmmaker deals with his mother's terminal illness while working on a new film with an American actor simultaneously. The emotions are captured beautifully with quite a lot of intense scenes.
4. Manchester by the Sea (2016)

Directed by Kenneth Lonergan, 'Manchester by the Sea' breaks you to the point of deep anguish, anger, love, and heartbreak. Casey Affleck as Lee Chandler shatters down after losing his brother and is named a guardian to his 16-year old cousin. During the process, he confronts his past. It's the kind of film that leaves you numb for days after you've seen it. Casey has delivered a memorable performance, one of the best in recent times.
Read More: Movies Like La La Land
3. The Great Beauty (2013)
You may ask the similarity between 'Blue Jasmine' and 'The Great Beauty'. Well, both the protagonists wanted all good and lavish things in life. The acclaimed Italian director Paolo Sorrentino tells the story of an aging writer played by Toni Servillo, who looks for exquisite beauty beyond nightclubs and parties after his 65th birthday. Sometimes, it is the simple things that lead us to the ultimate beauty of life. And here I mark it on no. 4 on my list. Watch it tonight.
2. Clouds of Sils Maria (2014)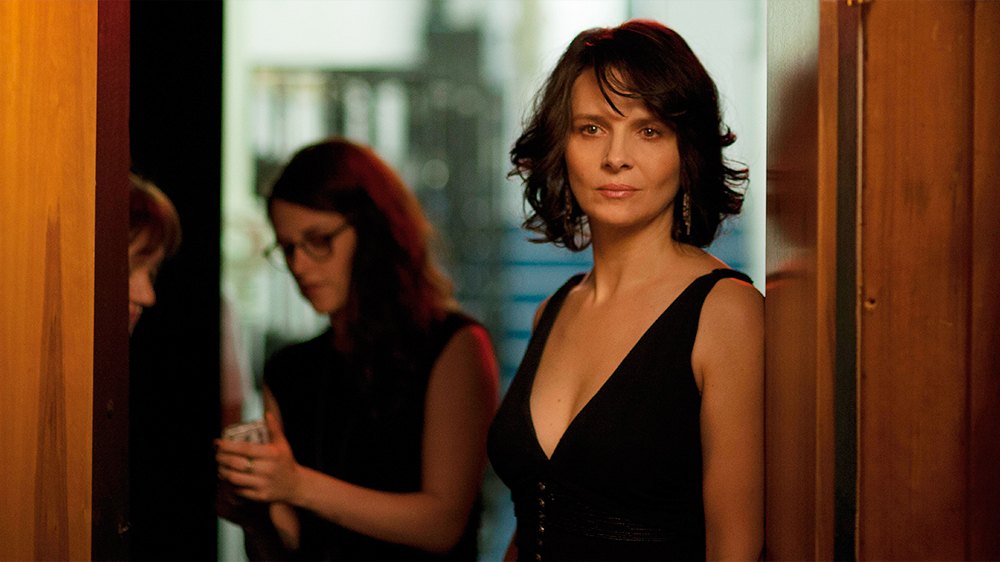 Another similar performance that moved me just like Cate Blanchett's character in 'Blue Jasmine' is that of Juliette Binoche's in 'Clouds of Sils Maria'. An established actress, played by Juliette Binoche, looks back at her life when she takes part in a play that launched her career 20 years earlier. The anguish with which she performs her scenes is brutal to the core. The drama is deep and intense and you get hooked for long. Watch it for the clouds as it may rain tonight for Maria!
Read More: Movies Like Devil Wears Prada
1. My Happy Family (2017)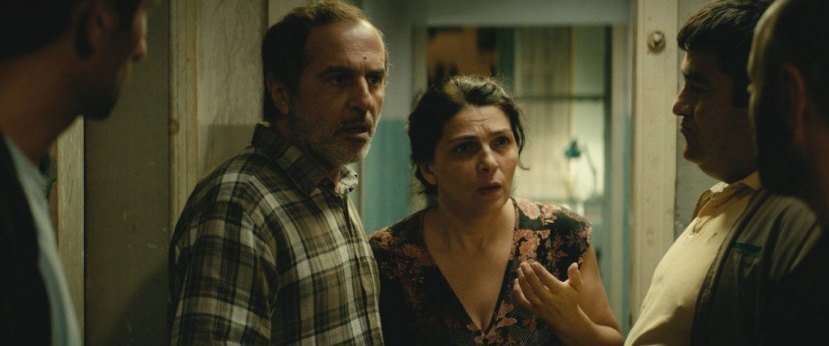 'My Happy Family' tells the story of a Georgian woman who leaves her husband and her social status to start a new life for herself. Does it sound similar to 'Blue Jasmine'? It does, doesn't it? Except for the fact that Cate Blanchett had to move to her sister's apartment due to poverty and her husband's death, the circumstances appear similar and Ia Shugliashvili looks convincing in the lead. The beauty of this Georgian film lies in captivating the audience in the little nuances and striking conversations. Directors Nana Ekvtimishvili and Simon Grob made a brave attempt with this one.
Read More: Movies Like Lost In Translation