Michael Douglas, upon fighting cancer to jump off his bed in victory once said, "Cancer didn't bring me to my knees, it brought me to my feet." Cancer has always been a taboo subject. Patients are seen as just puppets whose lives have gone into obscurity after being diagnosed with cancer.
However, films have attempted to break the mould and taboo to raise a discussion. It's quite surprising to see that films haven't done a great job in showcasing film with cancer taking charge of the primary narrative. Nonetheless, there have been few which have proven to be commendable works of art. So, without further ado, here is the list of top movies about cancer. Yes, these films are sad and are going to make you cry, but they are also inspiring. You can stream some of these best cancer movies on Netflix, Hulu or Amazon Prime.
10. Life as a House (2001)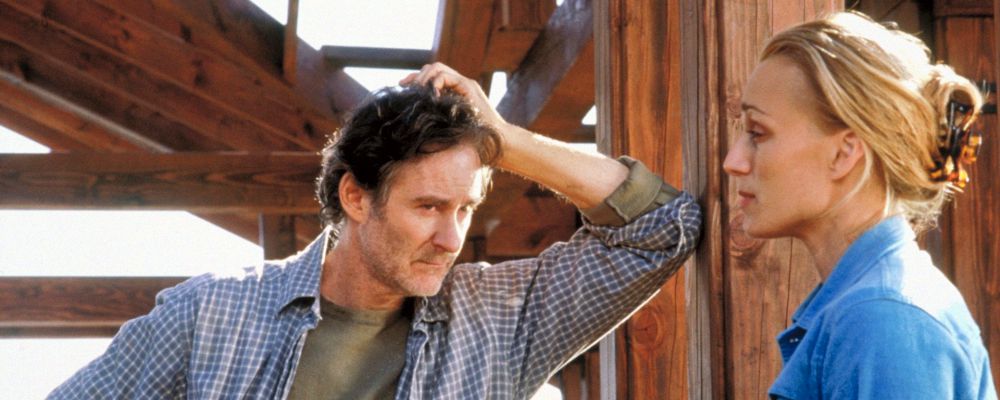 Directed by Irwin Winkler, 'Life as a House' is the story of George Monroe, a man who is diagnosed with terminal cancer, takes custody of his misanthropic teenage son, for whom quality time means getting high, engaging in small-time prostitution, and avoiding his father. The film plays on the narrative of cancer and family. While it wasn't a critical or commercial success, 'Life as a House' is a nice warm film about a rather serious issue.
9. Cries & Whispers (1972)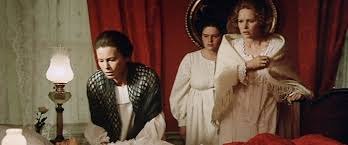 A Swedish drama, 'Cries & Whispers' is the story of a woman who is dying of cancer in early twentieth-century Sweden is visited by her two sisters, long-repressed feelings between the siblings rise to the surface. A film about the developing relationships in family amidst trauma, 'Cries & Whispers' is a beautifully directed film by Ingmar Bergman.
8. Marvin's Room (1996)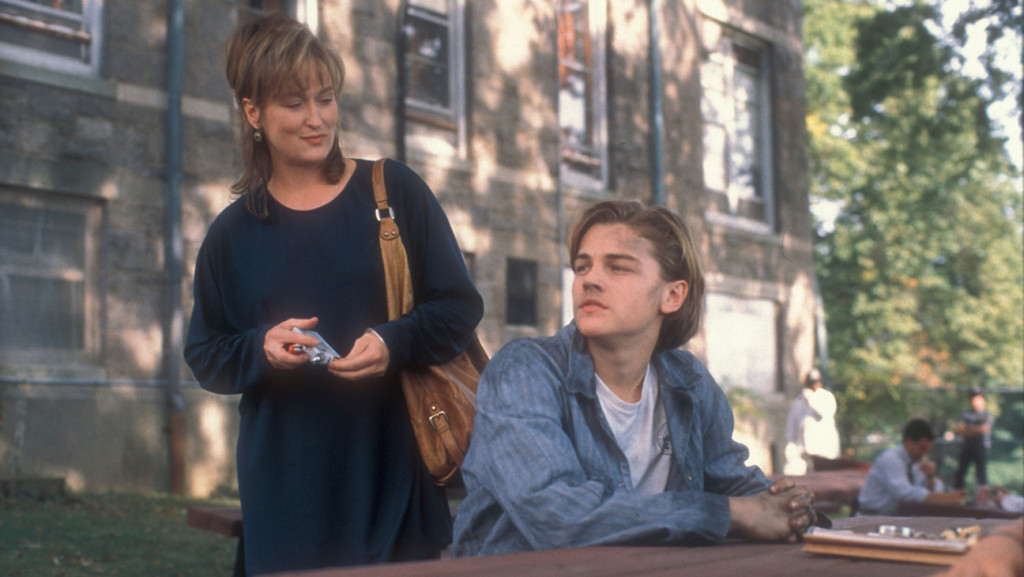 With a gamut of actors including Meryl Streep, Leonardo DiCaprio, Diane Keaton and Robert De Niro, this film had to be a special watch. 'Marvin's Room' is the story of Bessie Wakefield, essayed by Diane Keaton, a leukaemia patient who attempts to end a twenty-year feud with her sister, Lee Wakefield Lacker, essayed by Meryl Streep, to get her bone marrow. The film not only develops upon the disease but only breaks into relationships that take birth, develops and rekindles through time.
Related: Best Leonardo DiCaprio Movies
7. Cool Kids Don't Cry (2012)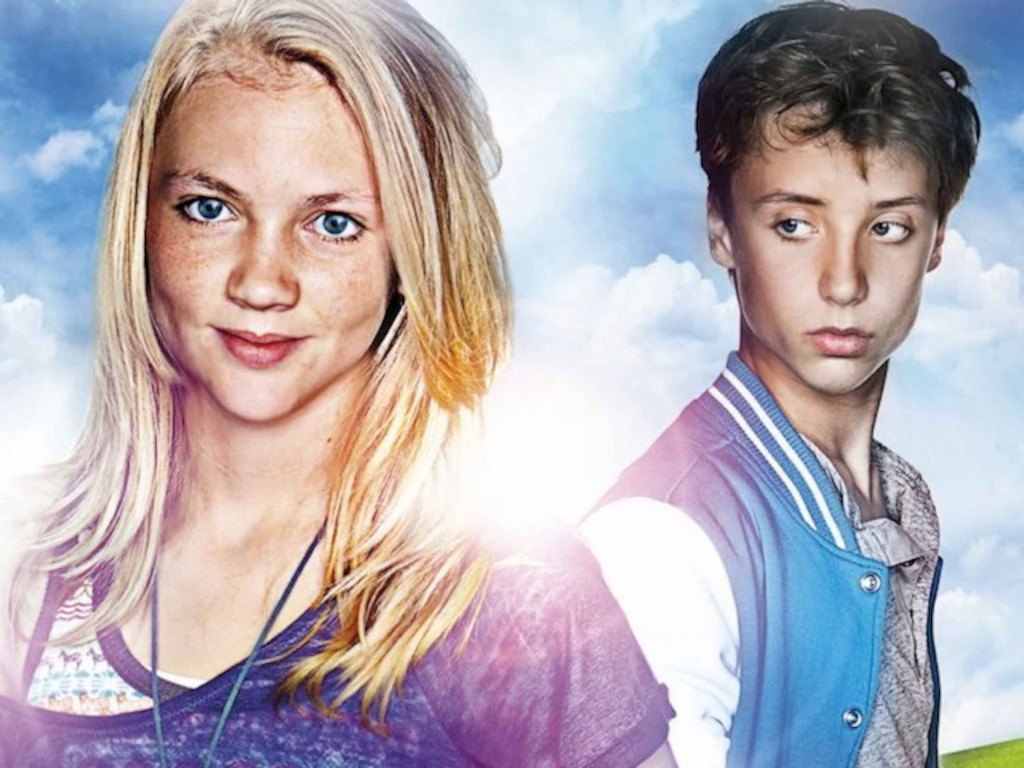 Adapted from Dutch author Jacques Vriens' novel 'Achtste-groepers huilen niet', this 2012 family drama follows Akkie, essayed by Hanna Obbeek, who is a pretty schoolgirl and a footballer. She doesn't let boys mess with her until she is diagnosed with leukaemia and has to start her battle to stay alive. The film doesn't play naive when it comes to dealing with leukaemia. The film embraces the hard truth while giving a warm hug to those who feel as of their life has ended in trauma and sadness.
6. My Life without Me (2003)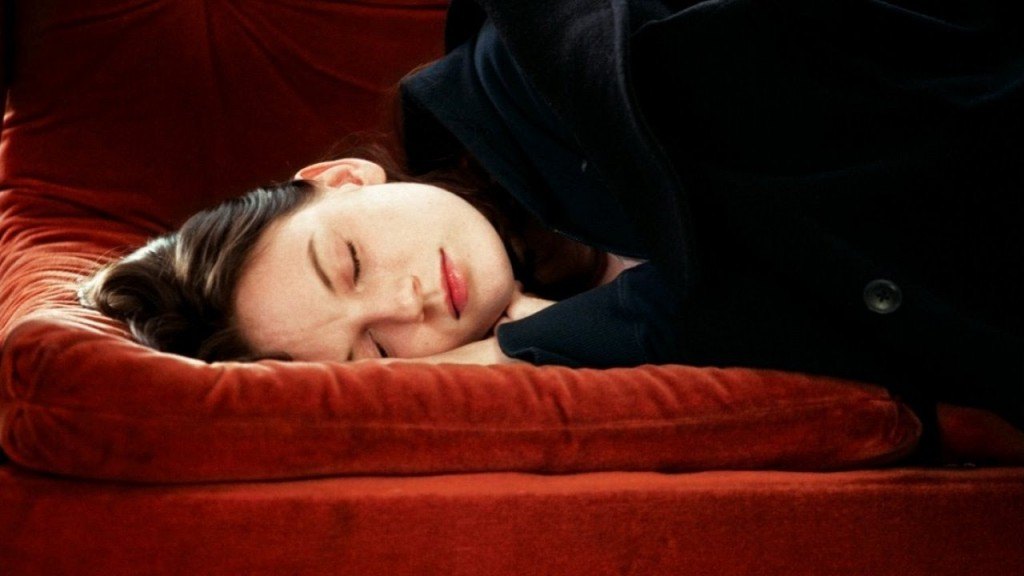 Directed by Isabel Coixet, 'My Life Without Me' is the story of a young woman A young woman who conceals the fact of her terminal cancer to live her life with a passion she never had before. The film, despite its gut-pulling theme, is special warm, unsentimental, thoughtful and uplifting. With engaging performances by Sarah Polley, Mark Ruffalo, Scott Speedman, and Leonor Watling, 'My Life Without Me' is tear-jerking experience with emotional, sensitivity and compassion.
Related: Best Mark Ruffalo Movies
5. The Fault in Our Stars (2014)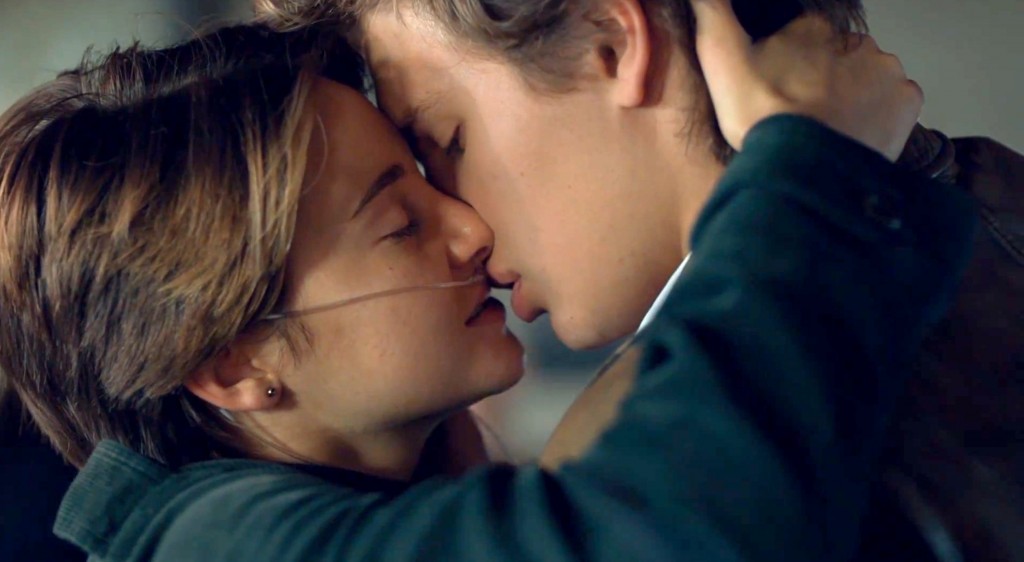 Directed by Josh Boone, 'The Fault in Our Stars' is the story of two teenage cancer patients, Hazel Grace Lancaster and Augustus "Gus" Waters, who begin a life-affirming journey to visit a reclusive author in Amsterdam. The film, while primarily dealing with cancer in their narrative, also showcases the adorable idiosyncrasies of the teenage years. Although the direction and screenplays are commendable, actors Shailene Woodley and Ansel Elgort are the stars performers. They perfectly capture their characters and portray the broken souls with ambition with beauty and grace.
Related: Sad Romantic Movies
4. Wit (2001)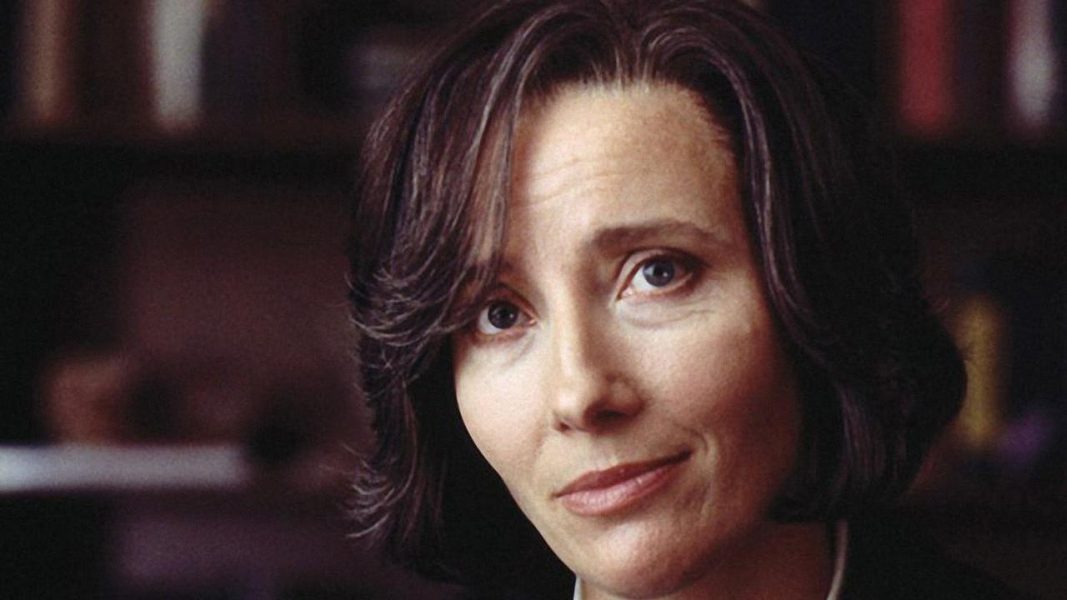 Adapted from Margaret Edson's play 'Wit' (1999), this 2001 T.V. movie stars Emma Thompson as Dr Vivian Bearing, a renowned professor is forced to reassess her life when she is diagnosed with terminal ovarian cancer. The film, boasting of the luminous talents of Thompson, is a wonderful watch. The film is intensive, emotionally draining and ultimately inspiring. 'Wit' received quite favourable reviews and critics such as Rodger Ebert named it in their "top 10 films" of the year
3. Forever and Beyond (1983)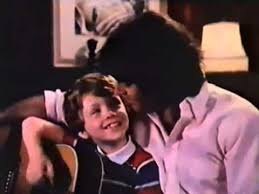 Not as popular as others on this list, 'Forever and Beyond' is a brilliant film which should not be missed. Directed by Thomas Flood, ''Forever and Beyond' is the true story of Julian, a boy of 7 years-old who knows he is dying of Leukemia. A heart-wrenching experience, the film absorbedly explore the emotional turmoil and engage the audience with a tear-jerking ode.
2. 50/50 (2011)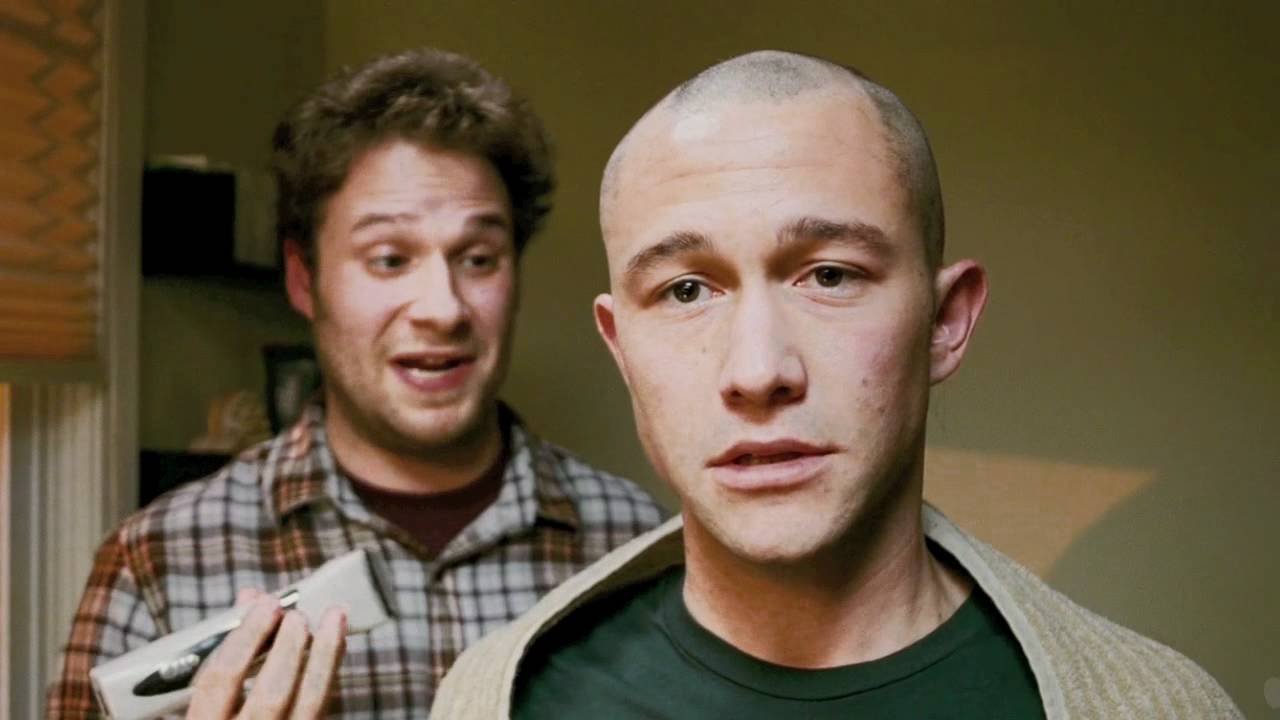 Directed by Jonathan Levine, '50/50' is a comedy-drama, which follows 27-year-old Adam Lerner, essayed by Joseph Gordon-Levitt, who learns of his cancer diagnosis, and his subsequent struggle to beat the disease. Written by American screenwriter Will Reiser, the narrative is based on his struggle and fight against cancer. The film does not use cancer as a catalyst to manipulate audiences but focuses on the characters. With strong performances by Joseph Gordon-Levitt and Seth Rogen, the film is an ode to all who feel divested by cancer.
Related: Best Seth Rogen Movies
1. Me and Earl and the Dying Girl (2015)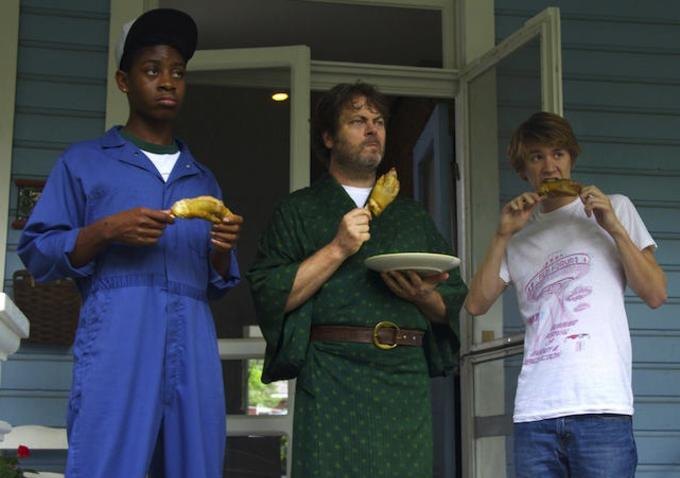 Directed by Alfonso Gomez-Rejon, 'Me and Earl and the Dying Girl' follows high Greg, essayed by Thomas Mann a student in high school who spends most of his time making parodies of classic movies with his co-worker Earl, essayed by RJ Cyler, finds his outlook forever altered after befriending a classmate who has just been diagnosed with leukaemia. The film is a brilliant take on the insecurities a patient faces while challenging with their lives. As Peter Debruge of Variety wrote – "the film is destined not only to connect with young audiences in a big way but also to endure as a touchstone for its generation."