Seth Rogen's erratic and at times macabre personality is almost irresistible. Counted in the best comedians of his generation, Rogen's acute and intelligent sense of comedy is a valued treasure. Born in Vancouver, British Columbia, his start as a talented stand-up artist quickly materialized into mainstream films, making his screen debut in the 2001 sci-fi thriller 'Donnie Darko'. Since then, he has developed his own identity in the industry with a brand of cinema that's offensive and profane in assuming humor. We track some of his best films in Hollywood. Here is the list of top 13 Seth Rogen movies. Happy reading!
13. Superbad (2007)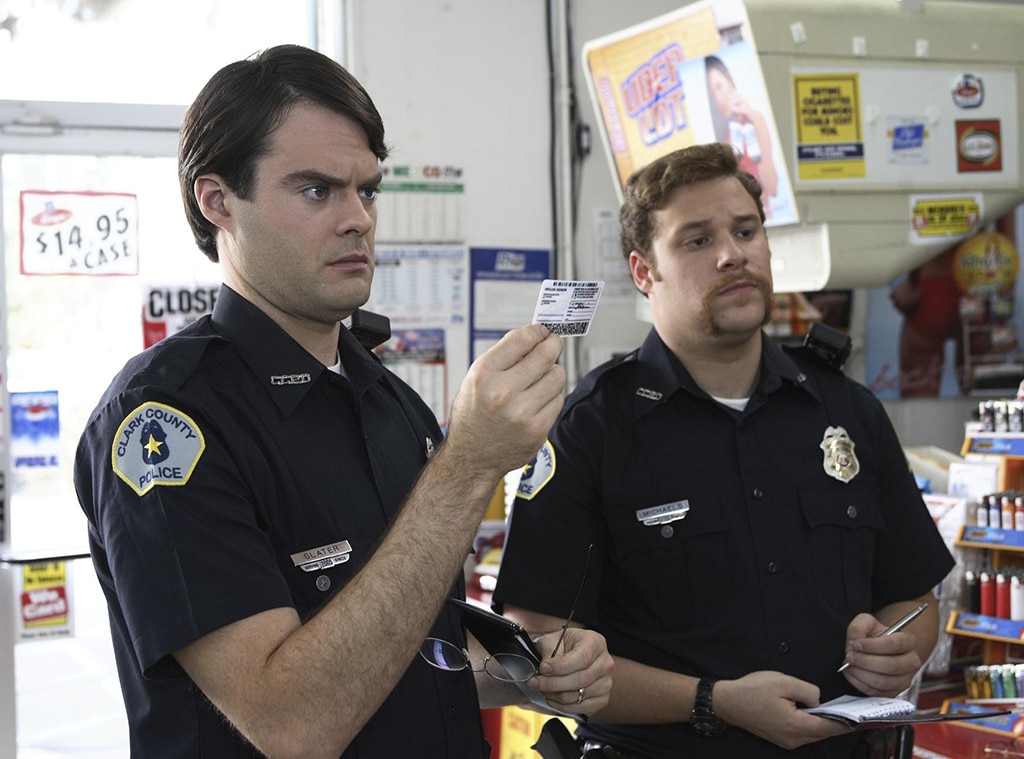 'Superbad' involves a group of individuals who are thickly embedded in the stream of modern comedy features. Two school kids decide to go out with a bang. Going wild to celebrate their separation, the two embark on a journey which brings nothing more than misery for them, and heaven for the ones watching them. It is probably the prime reason for a lot of recently made teen-comedy films, and we surely can't complain.
12. The Night Before (2015)
Quite similar to a lot of 'dying bachelorism spirit' films, 'The Night Before' hints towards something similar. The title refers to the last night of the camaraderie the three protagonists share in the movie. Ethan, Isaac, and Chris have been best friends for a decade. Celebrating Christmas in their unique fashion since time immemorial, their tradition seems to be meeting its sad demise as Isaac becomes a first-time father. One last spectacle awaits the world, as the three implicate 'no holds barred'. Funny enough to sit through, 'The Night Before' does variably satisfactory in terms of the comedy quotient. The predictable story-line, though, is a disappointment.
11. Neighbors 2: Sorority Rising (2016)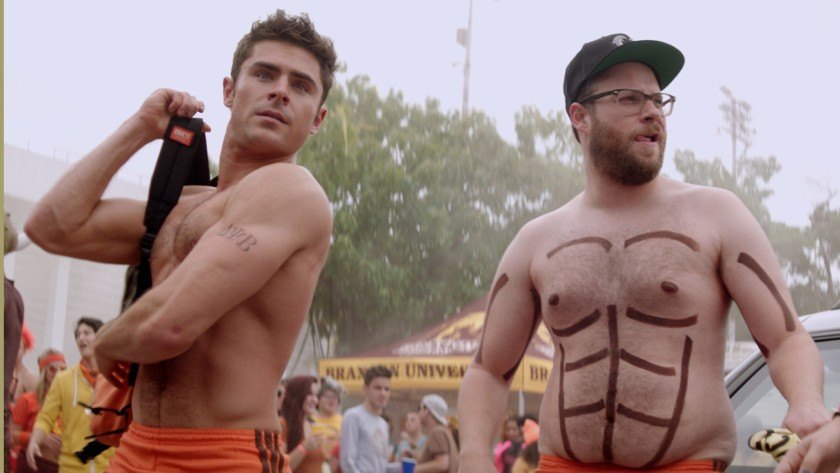 The sparsely funny sequel is a mere semblance of its mighty predecessor. Continuing the story of the peaceful married couple, this time the other gender endangers their happy abode. Assisting the glamor girls is an old foe, in the form of Teddy, who soon proselytizes into Team Radner. Much like the photo above, Efron represents the first of the franchise, while the second is represented by Rogen. The difference is for you to see.
10. The Disaster Artist (2017)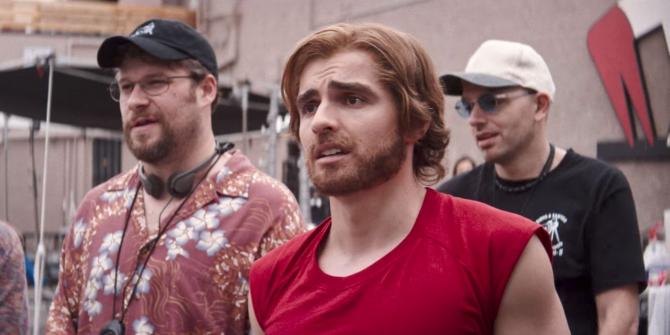 Probably the most talked about film also features the most talked about performance. Albeit, it's not Rogen, but his prodigal partner in crime, James Franco who's accruing all the highlights. A parody movie reliving the horror that was 'The Room', often cited as the worst film ever made, 'The Disaster Artist' triumphs with its witty writing and a vivid re-telling of the macabre that was the film. Franco outdoes himself on screen and cements his position as one of the favorites to lift the golden trophy come February.
9. 40-Year-Old Virgin (2005)
Andy Stitzer (Steve Carell) is an amiable single guy who works at a big-box store. Living alone, 40-year-old Andy spends his free time playing video games and curating his action-figure collection. Despite his age, Andy has never had sex, so his friends, including the laid-back David (Paul Rudd), and the funnily over-confident Cal (Rogen), push Andy towards losing his virginity. While attempting to get over his awkwardness around female customers, Andy meets local shop owner Trish (Catherine Keener), and they begin a tentative relationship. Extremely funny, led by a charismatic Steve Carell, the film takes off the moment we see its first scenes. A treat for all you Michael Scott fans.
8. Steve Jobs (2015)
One of the very few roles that required him staid and sincere. Playing the mercurial Steve Wozniak, Rogen did a brilliant job of flowing through his scenes, perfectly setting up moments of suave for Fassbender. Chronicling Jobs' heavy duty months leading to the launch of Mac II, the film subtly presents the conflicted being of Apple's founder. Intense and filled with great shots of cinematography, 'Steve Jobs' is a huge improvement on the earlier attempt at portraying Jobs on screen. The terrific cast, led by a perfect Michael Fassbender, wins this one for Boyle and his ballads of appealing cinema.
7. Neighbors (2014)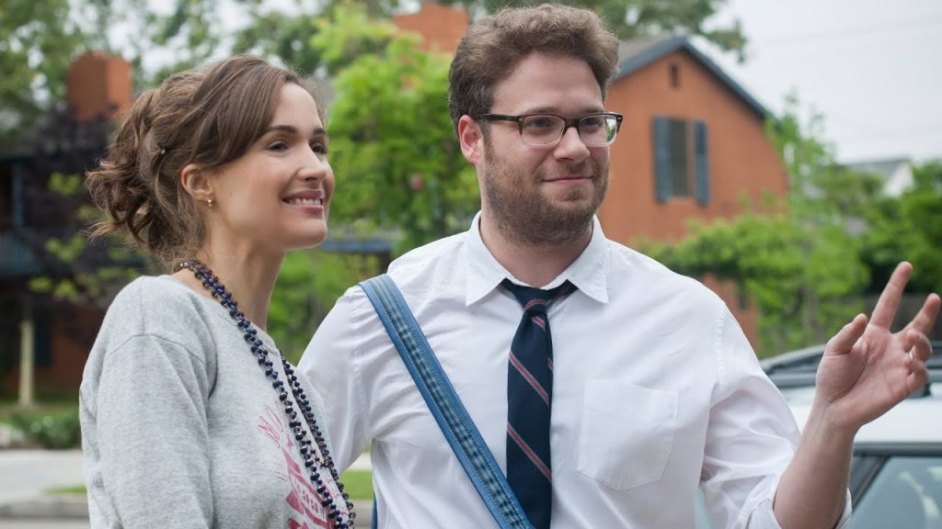 The first installment of the franchise as actually a great effort. New and refreshing in its concept and execution, 'Neighbors' represented the new wave of youth independence and a strong sense of familial culture. Two neighbors move into a seemingly peaceful neighborhood, whose status quo is soon altered by an invigorated fraternity. A war is started as the two begin their attempts to belittle the other. Fun-filled, well-acted, and insanely funny, 'Neighbors' finds its feet quickly and keeps them grounded throughout.
Read More: Elizabeth Olsen Movies
6. The Guilt Trip (2012)
'The Guilt Trip' almost brings you to tears with its endearing script and sublime performances. Traversing the road-trip of a salesman and a mother, the film presents with integrity the relationship dynamics the two share and feed off. Joyce's overly caring and maternal instincts smother and annoy Andrew beyond comprehension, and the latter's lack of it riles up the former. A predictable movie throughout, 'The Guilt Trip's strength lied in its conviction of the story-telling and human love at its core.
5. The Interview (2014)
The Franco-Rogen juggernaut produced another miracle in its stride in the form of 'The Interview'. The highly controversial movie was wrapped in shades of doubt and contempt, with North Korea threatening nuclear war on America if the film released. Eventually, the opposite of the two actions happened, and all but one thing happened: we laughed and 'roared'! Aaron and Dave are a powerful force in the world of television reality shows. Exceeding themselves, they decide to hold an interview with the most hated man in the world, North Korea's dictator Jung Un. Will they come back alive, or be set as an example of Un's omnipotent power? Whatever the result may be, this fil, powered by dramatic music at crucial points, is an absolute treat for comedy lovers. Though devoid of a solid script, 'The Interview' is a successful venture you must watch.
4. Pineapple Express (2008)
The character of Dale Denton is perhaps the worst example one could have for a role-model. A compulsive smoker, addicted to drugs, and a demeaning sense of life chalk up his status as truly worthless. His drug dealer, Saul, gets him in trouble one day, as Dale becomes a prime witness in a cold-blooded murder in daylight. They must gauge impending threats of fatal failures and find their way to the crux of the truth. 'Pineapple Express' is a treat to watch. Remembering James Franco's performance in the movie, and comparing it to 'The Disaster Artist', gives a strike difference in mannerisms and speaks volume of his talents as an actor. A true masterpiece for the lovers of the 'Rogen brand of CInema'.
3. 50/50 (2011)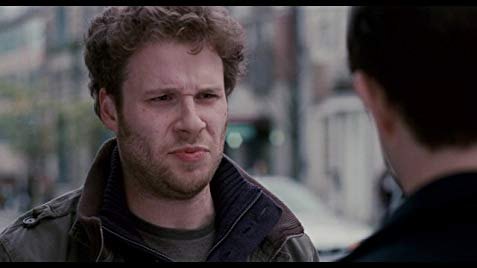 '50/50′ was a testament to Joseph Lewitt's ability as an actor to shoulder a movie. Backed by a more than capable cast, including names like Seth Rogen, Anna Kendricks, and Bryce Dallas-Howard, the comedy-drama, about a patient suffering from cancer, and his subsequent treatment, is a reinforcement in the power and warmth of love and friendship. The top-notch performances invigorate a well-crafted script, which humanizes the most insipid of mortal things: helplessness.
2. Take This Waltz (2011)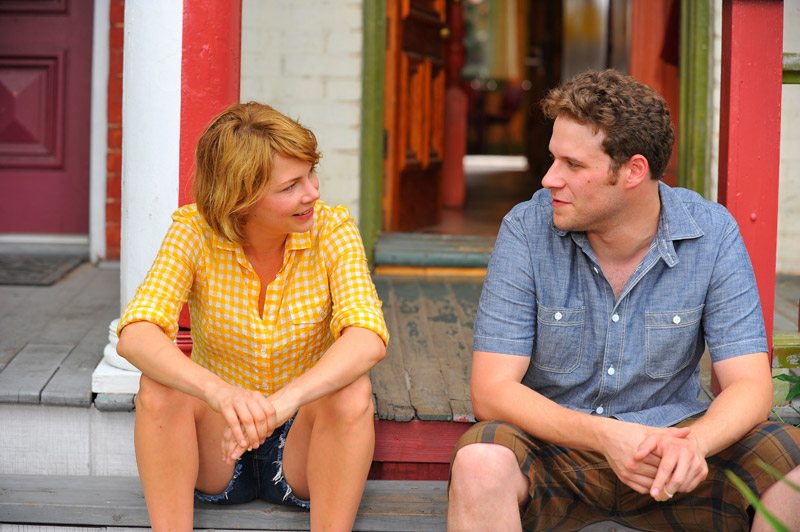 A film that showed Rogen can handle serious roles as well as he does comic roles. The film centres on Margot (Michelle Williams), a 28-year-old freelance writer who lives in a charming house on a leafy street in Toronto's Little Portugal neighbourhood, as she struggles with and examines her feelings for Lou (Seth Rogen), her husband of five years, while exploring a new relationship with Daniel, an artist and rickshaw driver who lives across the street.
1. Knocked Up (2007)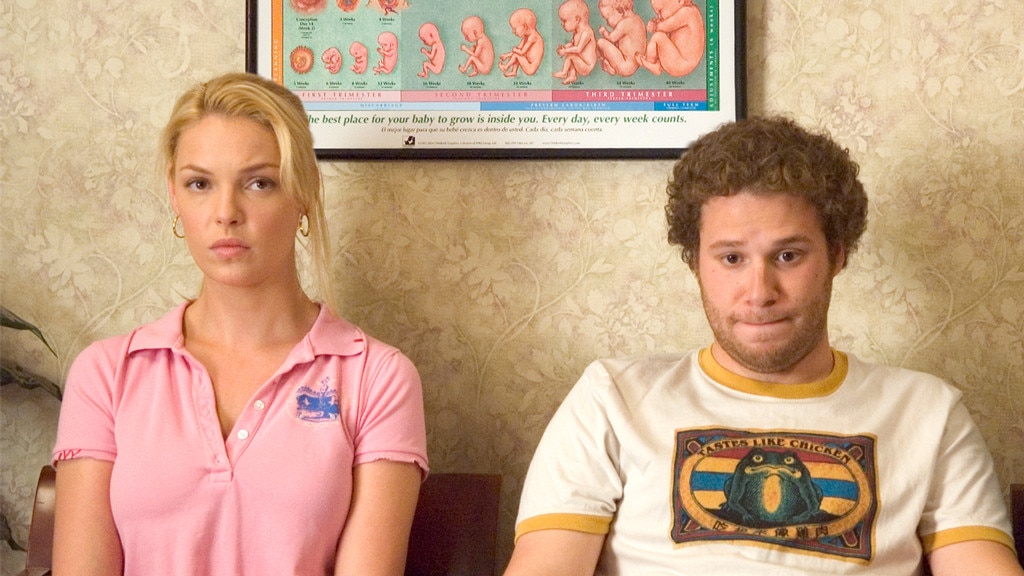 His by-far most mature role comes in the form of Ben Stone, a young (barely), delirious bachelor, who lives with his friends working on his website. One night, he meets Alison, who's out celebrating her promotion, in a nightclub, and one thing leads to another, and they fornicate. Without protection that is, and Alison is accidentally 'knocked up'. Their tumultuous and emotional journey thereafter is heart-warming and a lesson in disguise. Fueled by terrific performances by its leads cast, 'Knocked Up' is an intelligent and cathartic comedy movie, which doesn't fail to make us smile every now and then.
Read More: Blake Lively Movies and TV Shows