Judd Apatow's cinematic genius has seen him become a comic paragon in recent years. The man behind some of the most successful and critically acclaimed comedy movies of the 21st century, Apatow has gained a reputation as a purveyor of intelligent and mature humour. His films are devoid of senseless humour and stray away from offensive ethnic and religious remarks. His collaborations with artists like Seth Rogen and Jonah Hill have made them superstars and given them a platform to make films of their own. Here is the list of top Judd Apatow movies and TV shows that you must watch. Happy reading!
8. Funny People (2009)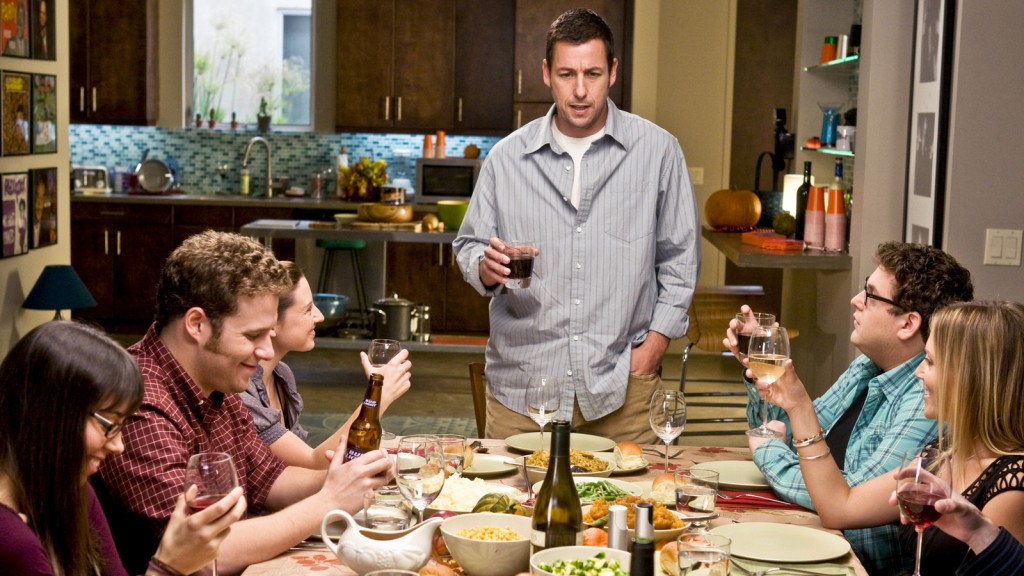 George is a very successful stand-up comedian who learns that he has an untreatable blood disorder and is given less than a year to live. Ira is a struggling up-and-coming stand-up comedian who works at a deli and has yet to figure out his onstage persona. One night, these two perform at the same club and George takes notice of Ira. George hires Ira to be his semi-personal assistant as well as his friend. The real star of the movie, believe it or not, is Adam Sandler. His role as comedian George Simmons is perfect for him because he's basically playing himself, to a point. He gives the performance of his life, even better than 'Punch-Drunk-Love'. His portrayal is cold and confused, angry and hurt. It's what a comedian might truly be like when he's not on stage.
7. This is 40 (2012)
Adults really do get disillusioned as they age. The film humorizes the very notion and employs the characters of Pete and Debbie to achieve the same. They lead a normal life as any other couple: a decent house, disobedient kids, and a rising debt. The two decide to take a holiday together, which further piles on the misery with relentless striving. With actors like Melissa McCarthy and Megan Fox in the supporting act, 'This is 40' massively benefits from its performances. Mann is a real surprise and further embellishes her image and stature as a fine actress with great comedic acumen. The film is a bit languid though and the overly long running time becomes a concern.
6. Knocked Up (2007)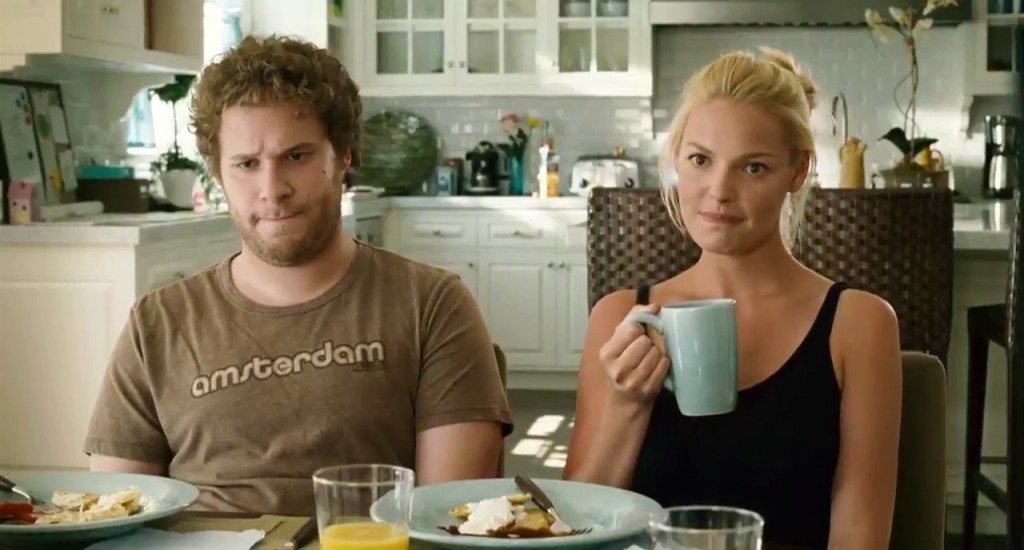 Alison is a smart, young, and independent bachelorette working with entertainment media house E! Her career-mindedness reflects in her strict discipline and dedication. After getting a promotion, she rips apart herself and her life and goes out celebrating. Under the influence of alcohol, Alison hooks up with Ben Stone, a creepy but kind-hearted bachelor, who lives with his gang working on his website. She accidentally gets impregnated with Ben's child and there begins a difficult journey of coping. With focusing too much on their characters, and giving ample time to Mann and Rudd, Apatow creates a wildly funny ensemble which rides with perfection.
5. Trainwreck (2015)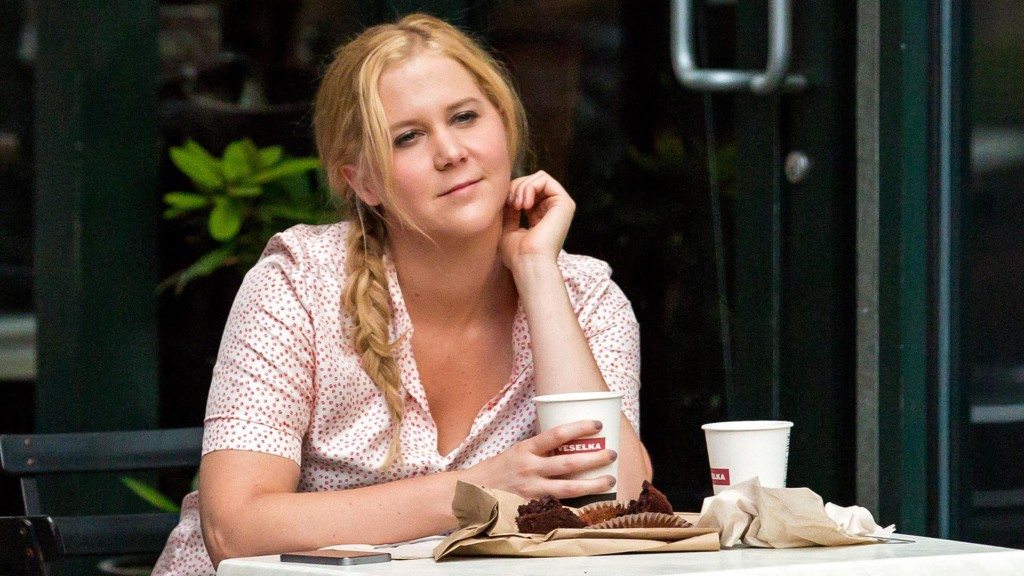 Amy Schumer is a much-hated person in the US. Her plagiarized content and annoying brand of comedy have irked the ire of many people. But she was her former self in this romantic comedy. Making his writing debut, it tells the story of Amy Townsend, a borderline wreckage, whose life is alcohol, partying, and having sex with her boyfriend. She is assigned to write about a sports doctor (don't know if that is the correct term) Aaron. Requiring to follow him around and keep in close proximity, the two get intimate and develop romantic feelings for each other. Like all Apatow movies, 'Trainwreck' too is just more than a ride full of laughs. It pins into the intricacies of modern-day relationships and disarms you with its charm. Subtle writing and assured performances make the film a must watch.
Read More: Amy Schumer Movies