When Taraji Penda Henson first stepped into the entertainment business, she appeared in guest roles on the small screen for a while until ER happened. The makers of the show were not just happy to cast her in one episode but they also gave her another role to play in one more episode. That was certainly the beginning for one the most underutilized and underrated African-American actresses working in Hollywood today. Here we have a list of top Taraji P. Henson movies and TV Shows selected from her impressive filmography. You can watch some of these best Taraji P. Henson movies on Netflix, Hulu or Amazon Prime.
10. The Karate Kid (2010)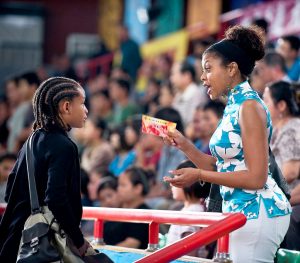 When Sherry Parker has a transfer of job, she shifts base from the US with her son Dre to China, where the young lad keeps getting into serious trouble with local bullies. Although Sherry is very protective of her son, she can do little to help him, until maintenance man Mr. Han, agrees to teach him self-defense techniques. Taraji played single mom to Jaden Smith in the Jackie Chan starrer, yet despite having a comparatively smaller role, she shone in it.
9. Baby Boy (2001)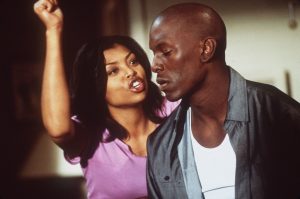 The movie, which marked singer Tyrese Gibson's entry into Hollywood, was also Taraji P. Henson's debut movie. She played Gibson's love interest in the film, which narrated the story of a young bike mechanic, who lives with his mom, until his girlfriend gets into trouble due to her ex flame. Taraji was quite appreciated in the movie in her lead role, which was a flying start to her career in the film industry.
8. Hustle & Flow (2005)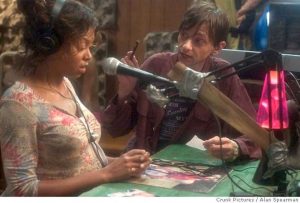 Dissatisfied with his life as a pimp and a drug peddler, DJay decides to be a hip hop singer, but luck doesn't favour him whenever he tries his hand at it. It is only when an old friend agrees to let DJay collaborate with him, does he succeed, with help coming in from unexpected quarters. 'Hustle & Flow', which won an Academy, did wonders for Terrence Howard and Taraji P. Henson, who made her singing debut with the film and played a friendly pregnant prostitute in it, was widely appreciated for her role too.
7. Taken From Me: The Tiffany Rubin Story (2011)
The independent miniseries made for television was a true story based on the life of Tiffany Rubin, who struggled very hard to bring her only son back from Seoul, where her ex-husband had taken him after kidnapping him from New York. Taraji P. Henson, who was nominated for several awards for her leading role, convincingly played the titular character, who goes all out to find her missing son. Taraji's dramatic performance earned her five different awards together.
6. The Division (2001-2004)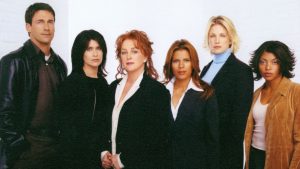 The crime drama teleseries, which won several awards during its airing, was about a team of five San Francisco women cops, who tackle issues like drug addiction, sexual assault and crime against homosexuals and the like, while dealing with problems on their professional and personal fronts too. Taraji P. Henson, who played Inspector Raina Washington, was the main lead from Season two until its last. One of the episodes saw the team pursuing an abductor, when Washington gets kidnapped. The teleseries made for a compelling watch.
Read More: Best Viola Davis Movies
5. From The Rough (2013)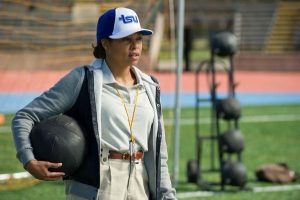 Based on the real-life story of the first ever woman to become men's golf coach, 'From The Rough' starred Taraji P. Henson in the lead. She played Dr. Catana Starks, who gives up on her girls' swim coaching, to turn her attention towards coaching men in golf. She gathers a team of unlikely contenders from different parts of the world; coaches them despite their personal issues and leads them to victory at the finals. The biographical sports drama also starred Tom "Draco Malfoy" Felton as one of the contenders and was very well received by critics and audiences alike.
4. Talk To Me (2007)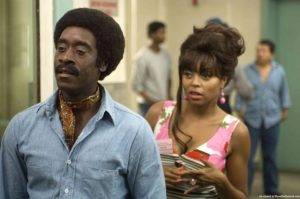 The biographical drama starring Don Cheadle, Chiwetel Ejiofor and Taraji P. Henson in lead roles, together with a long list of supporting cast, told the story of an ex-con Ralph Greene, also known as Petey, who along with his friend Dewey Hughes, becomes a popular talk show host on the radio. As popularity grows and the music scene changes, while there is upheaval regarding African-Americans in the country, he goes on to become the voice of the Black movement, courting several controversies along the way. Taraji P. Henson played Cheadle's girlfriend, who gives him the strength he needs in his endeavours. The film earned positive reviews all over.
3. Hidden Figures (2016)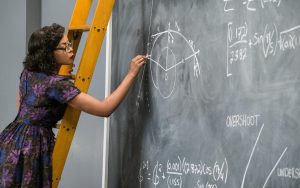 When the Soviet Union sends Yuri Gagarin into space, pressure mounts on America to one up on them in the space race. It is then that NASA inducts Katherine Goble, a genius Black mathematician into the team to work on difficult mathematical trajectories, equations and problems that can successfully launch their astronauts in space. The biographical film featured Taraji P. Henson as Katherine – the first Black NASA mathematician – who rightly calculated Apollo 11's trajectory. The heart-warming film with historic accuracy won the audiences over and several Oscar nominations.
2. ER (1994-2009)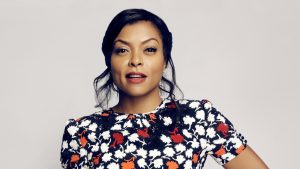 One of the longest running TV shows in the US, celebrated medical drama "ER" ran for fifteen years and gave the film industry quite a lot of names to add to its celebrity list. The show that depicted the lives, loves, losses and triumphs of doctors and nurses in the emergency room of the County General Hospital in Chicago, saw George Clooney, Lucy Liu, Zac Efron, Eva Mendes, Christina Hendricks, Shia LaBeouf and Aaron Paul (to name a few), starting out their careers with it. Taraji P. Henson too began acting with a role in "ER" in an episode titled Split Second, where she appeared as the niece of a regular character Peter Benton.
1. The Curious Case Of Benjamin Button (2008)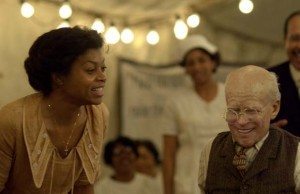 When Benjamin Button is abandoned as a baby for being born with features of an old man, he is taken in by Queenie as her own at the nursing home. The film, which is mostly a flashback of the entire narration, was a fantasy romantic drama that went on to win three golden statuettes at the 80th Oscars. Taraji P. Henson played Benjamin Button's caretaker Queenie, who he thinks is his mother, and earned an Academy nomination for her poignant performance. The film with an ensemble cast, was quite a hit among fans post its release.
Read More: Best Brad Pitt Movies