If we compile a list consisting of the greatest contemporary actresses in Hollywood, Viola Davis' name will probably be one of the first to make it. The acting paragon is widely regarded as one of the most gifted actresses of her generation and is often mentioned in the same breathe as Meryl Streep and Judi Dench. Her authoritarian diction and immaculate control over her speech are widely revered and admired in the industry. She has very recently started to star in features and we couldn't be more elated. Here's the list of top 11 Viola Davis movies and TV shows. Happy reading!
11. Blackchat (2015)
A gifted coder is released from prison to decrypt his own code when the threat of an impending terrorist attack looms large. But he's caught between two worlds as China and America fight for digital supremacy. 'Blackchat' received polarized reviews, with the critics divided over its wobbly plot and ingenious premise. Eventually, the criticisms assumed a heavier hand and the film was disregarded as an excitable film.
10. Madea Goes to Jail (2009)
Madea is sent to anger management therapy with Dr. Phil (yes, THE "Dr. Phil"). While the therapy is unsuccessful, Madea gets eventually arrested and sent to jail 72 minutes into a 102-minute film. A prostitute reunites with an old flame and the two work out each other's problems. That's right, a movie called 'Madea Goes to Jail' has barely any Madea going to jail. In actuality, the Madea scenes are, in and of itself, funny! The scene with her and Dr. Phil and the terrific use of rhetoric actually worked and made me laugh very hard. Don't go on the ratings and watch this with a clear head. You'll love it.
9. Disturbia (2007)
An unsuspecting young boy under house-arrest notices something weird with his neighborhood. Further investigation uncovers a killer on the loose who now is his next target. 'Disturbia' suffers from what I call a "critic-buster" film. There's absolutely nothing wrong with the film. Atmospheric, jarring, and thoroughly thrilling, the movie manages to do in its runtime what TV shows today can't do in two seasons.
8. Suicide Squad (2016)
Amanda Waller quickly arranges for her emergency plans to assemble a Task Force X, a group of highly-skilled convicted murderers, after Superman's death. The team is tasked with nullifying any danger that the city faces and are called upon to do the honors when an enchantress vows to destroy the earth. Pacing and plot are two essentials of any film, let alone a superhero movie, and the movie fails on both accounts. Margot Robbie's sensational and sensual turn as Harley Quinn might be the best thing that comes out of the film. 'Suicide Squad' might not rank as a top-notch superhero film, and certainly not DC's best, but it has its moments in which it thrills and flourishes.
7. It's Kind of a Funny Story (2010)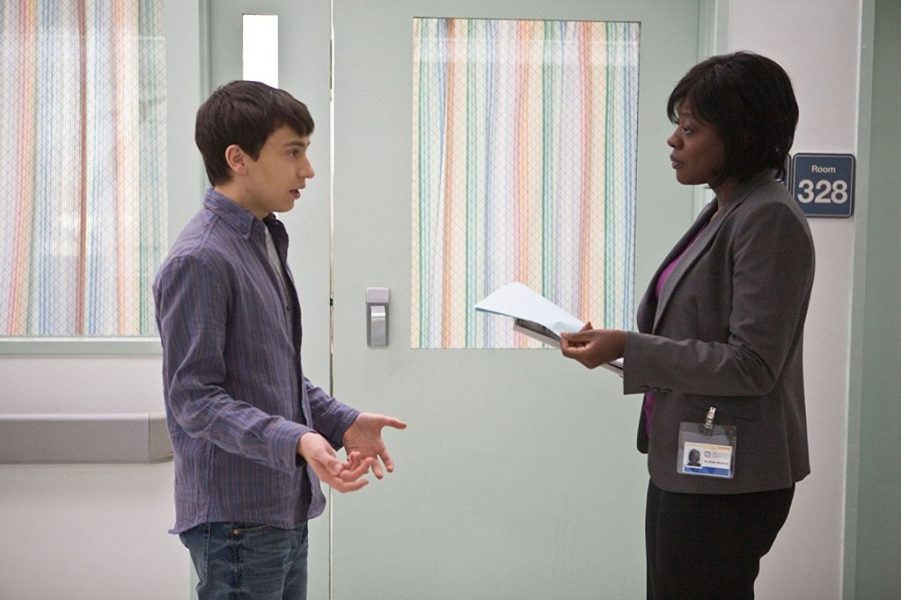 Films about suicide are always a discomforting watch. Even though the thematic undertones are generally melancholic, they offer an insightful probe into how someone proceeds towards consuming his own life. Craig Gilner becomes the vessel that pilots the narrative. He seeks help and befriends a fellow patient, Bobby, with whom he spends the majority of his time. They form an unusual bond and discuss how they'll lead their lives now. The feel-good factor of the movie is considerably high and makes the journey a fairly easy and shadily enjoyable.
6. Antwone Fisher (2002)
Antwone is a disgraced navy officer with a troubled past. His chequered history often lands him in the midst of the fire and leaves him helpless. Antwone encounters Dr. Davenport with whom he shares his past. The film is reminiscent of 'Good Will Hunting' in parts and does a decent job in depicting Antwone's rage and frustration at life. Some exchanges between him and Davenport are thoroughly researched and hint towards a holistic and complete dramatic overlay. Cleverly directed and soulfully performed, 'Antwone Fisher' is fine cinema and levels as an equal match of its inspiring book.
Read More: Best Movies of Amy Adams