Comedies are loved by all. But what many don't is that they are the most difficult genre to pull off. If a film is supposed to make you cry, it only has to focus on parts. No one wants to cry their eyes out for two hours or more. With comedy, however, you have to be as present as possible. You have to make every minute count; every action should have one and the only reaction from the audience- laughter. Perhaps this is why comedies are judged the harshest and are often also divisive for the viewers. The 2010s have had a good crop of comedies and for your leisure, here is the list of the best comedy movies of this decade (2010-2019):
13. Obvious Child (2014)
'Obvious Child' stars Jenny Slate in the role of Donna Stern, a stand-up comedian. On the night of one of her performances, she is told by her boyfriend that he is leaving her for someone else. What makes it worse is that she knows that someone else, and what makes it the worst is that he breaks up with her in the bathroom of the club. To drown her sorrows, Donna drinks heavily and after giving a ruinous performance, meets Max. They form an instant connection and spend the night together. The next morning, Donna quietly slips away. A few weeks later, she realises that she is pregnant. Not finding it pragmatic to go forward with the pregnancy, she schedules an abortion. A couple of days later, she crosses paths with Max and struggles to tell him about the pregnancy as well as the abortion.
12. Scott Pilgrim vs the World (2010)
Directed by Edgar Wright, who also co-wrote it, 'Scott Pilgrim vs the World' is based on a graphic novel series by Bryan Lee O'Malley and follows the attempt of a young man to win his girlfriend from her past lovers. It stars Michael Cera as Scott Pilgrim, a bassist in a garage band. He is in a relationship with another girl, whom all of his friends as well as his sister despise. When he meets Ramona Flowers (Mary Elizabeth Winstead), he is instantly attracted to her but doesn't break-up with his current girlfriend before making the decision of wooing Ramona. As if she wasn't already out of his league, another hurdle appears when he discovers that in order to win her heart, he must defeat her seven evil exes, each more vicious and conniving than the other.
11. Mid 90s (2018)
Directed by Jonah Hill, this coming-of-age comedy-drama focuses on the story of a 13-year-old boy who finds a group of older boys and begins to spend more time with them while exploring his own character. The year is 1996 and Stevie spends a boring life in Los Angeles. His family consists of a single mother, who is bent under the burden of taking care of her sons, and his elder brother, Ian, who is a bully and borderline abusive. The sense of belonging doesn't come for Stevie until he chances upon a group of skateboards who look like a tight-knit circle and exhibit relationships that he wants to have in his life. He begins to spend more time with them, but then feels resentment and jealousy stirring in the group. By the end of it, he comes to know the real meaning of family and what it means to grow up.
10. Frances Ha (2012)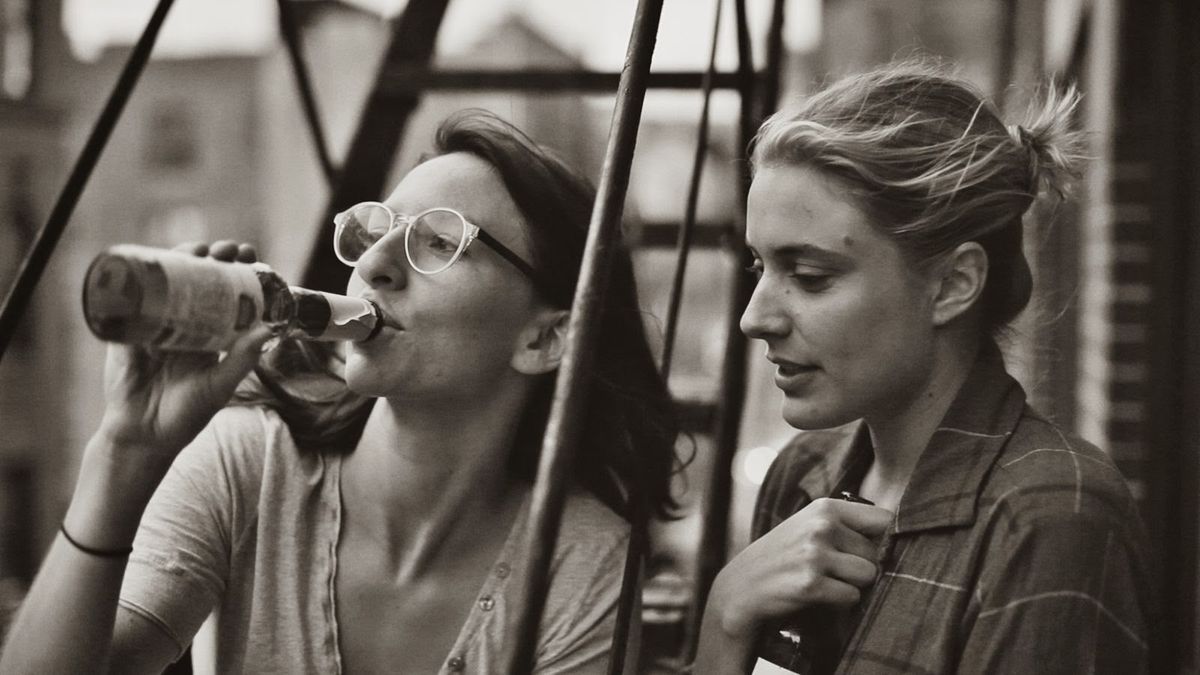 Greta Gerwig stars in this movie as Frances Halladay, a 27-year-old woman whose life is upended after her long-time roommate and best friend tells her that she is moving to another neighbourhood. Frances, who is already in a difficult financial position, finds it impossible to hold the residence after the departure of her friend. She moves to Chinatown and shares a space with her friends while continuing to try and hone her dancing skills, though she is not really good at it. This starts a chain of events wherein Frances is forced to move around a lot, wondering what she is doing with her life, what she wants to do and what she can possibly do. The film explores the dilemma of quarter-life crisis through the colourful world of Frances. The film also stars Mickey Sumner, Adam Driver and Michael Zegen.
9. Bridesmaids (2011)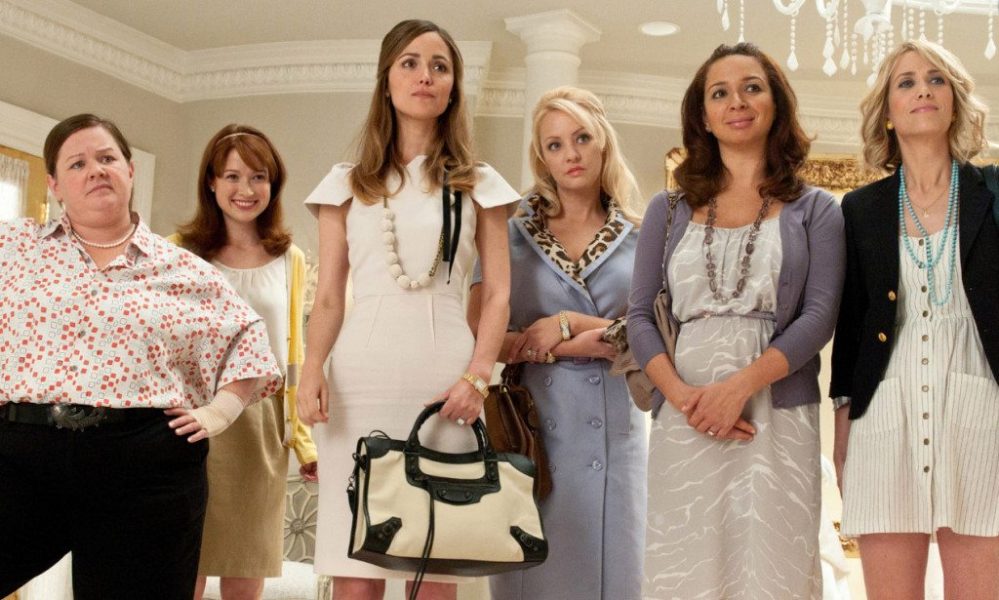 One of the best-loved "chick flicks" and highly relished comedy movies, 'Bridesmaids' was a massive step towards changing people's perception about the fun factor that female characters bring on the table. With an exclusively female cast of polished actresses like Kristen Wiig, Maya Rudolph, Rose Byrne and Melissa McCarthy, the movie was both a critical and commercial success. It stars Wiig in the role of Annie Walker, a woman in her mid-thirties who is both happy and sad after hearing about the engagement of her best friend. Her sadness stems from her recent failures- her business failed, she lost her savings and, also, her boyfriend broke up with her. Now, she has to be at the wedding where she not only has to reacquaint with old frenemies, but also prove that she is worthy of being the maid of honour.
8. What We Do in the Shadows (2014)
Taika Waititi has an idiosyncratic sense of humour that makes his stories highly entertaining. He is known for reviving the 'Thor' series of the Marvel Cinematic Universe, but it was 'What We Do in the Shadows' that brought him to the limelight. The mockumentary style film follows the story of four vampires who live together in an apartment in Wellington. Waititi plays the role of Viago, the uptight vampire who wants his roommates to be more punctual and competent. Jemaine Clement plays the role of Vladislav, an extremely powerful vampire who lost his will to live after a heartbreaking betrayal. Then there is Jonathan Bugh's Deacon, the youngest of the four and, hence, the rebellious one of the group. The oldest of them all, and the quietest, is Petyr, an 8000-year-old vampire who keeps to himself. The shift in the household comes after one of them mistakenly converts a human and they are forced to keep the guy new with them.
7. The Meyerowitz Stories (2017)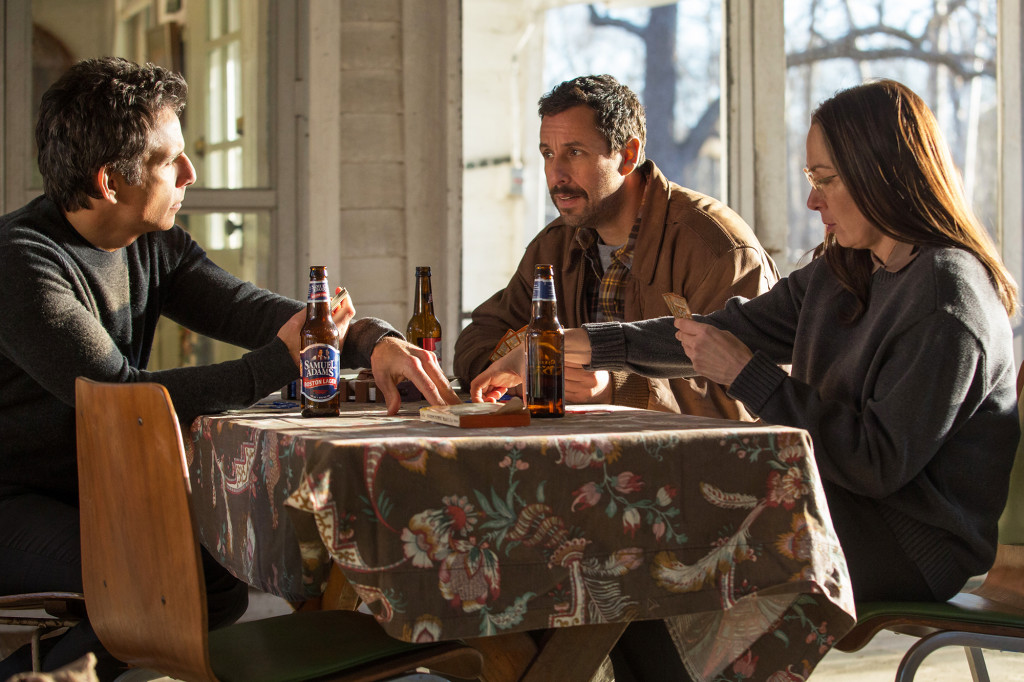 A family is a complicated unit. While there are some that become so independent of each other that they eventually drift away from one another; there are others that rely on their co-dependency to get each other through tough times. The latter can be a premise for a story that explores the heavy drama of such dynamic. Or, it can take the form of a comedy where the characters find their own standing, but not until they deliver some good laughs to the audience. Noah Baumbach's 'The Meyerowitz Stories' is one such film. Starring Adam Sandler, Dustin Hoffman, Emma Thompson, Elizabeth Marvel and Ben Stiller, it focuses on the relationships of the Meyerowitz siblings who are dependent on their father in one form or another. The film presents a heart-warming story while giving a realistic portrayal of family relations.
6. Four Lions (2010)
Some subjects are very touchy. They are so sensitive that if you don't handle them well, they will not just be a simple disaster, but might even become a career ruining catastrophe. This is what makes the art of satire such a difficult thing. You always have strong issues to comment on, but one misstep, one wrong line and it all comes crashing down on your head. Fortunately, no such thing happens with 'Four Lions'. It is hilarious, thought-provoking, ridiculous and sensible, all at the same time. It follows the story of four young British Muslims who are extremely radicalised and want to become suicide bombers. If their passion counted, they would perhaps be great at it. But they are not, because they are outright dumb. They know what they have to do and even how they should go along with a plan, but there is always a miscalculation which turns hazardous for them while the audience can't help but laugh at their actions.
5. Spy (2015)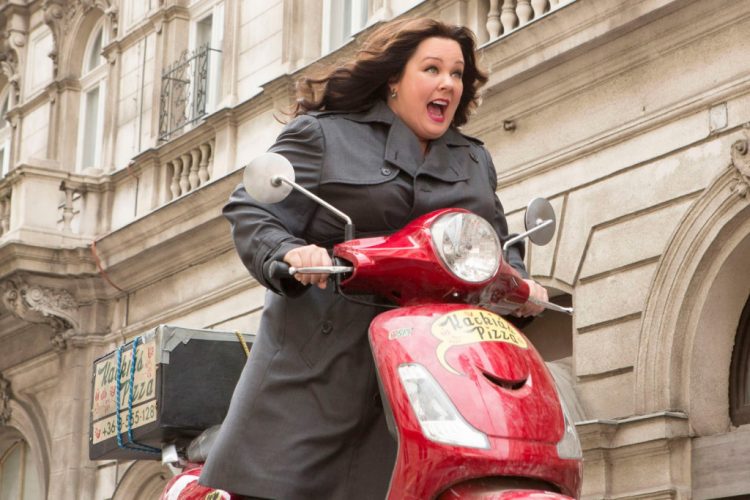 There are a lot of great movies on this list. Most of them are a mix of comedy with drama or romance or sentimentality or thriller or something else. But, 'Spy' is pure fun. It is hilarious all the way through and a great time for anyone who just wants to have a good laugh. A Paul Feig and Melissa McCarthy collaboration, it focuses on the story of a 40-year-old agent at the CIA. She longs to be on the field but is held back due to several reasons. (You can guess them!) Her job is to assist her field partner, Bradley Fine, monitoring and guiding him from her desk. In one of the missions, she loses focus for a split second, and it results in the death of Fine. With no other option to their disposal, the CIA is forced to send her to complete the mission and find out what happened to him. What follows is a series of misadventures and a string of laughter.
4. Force Majeure (2014)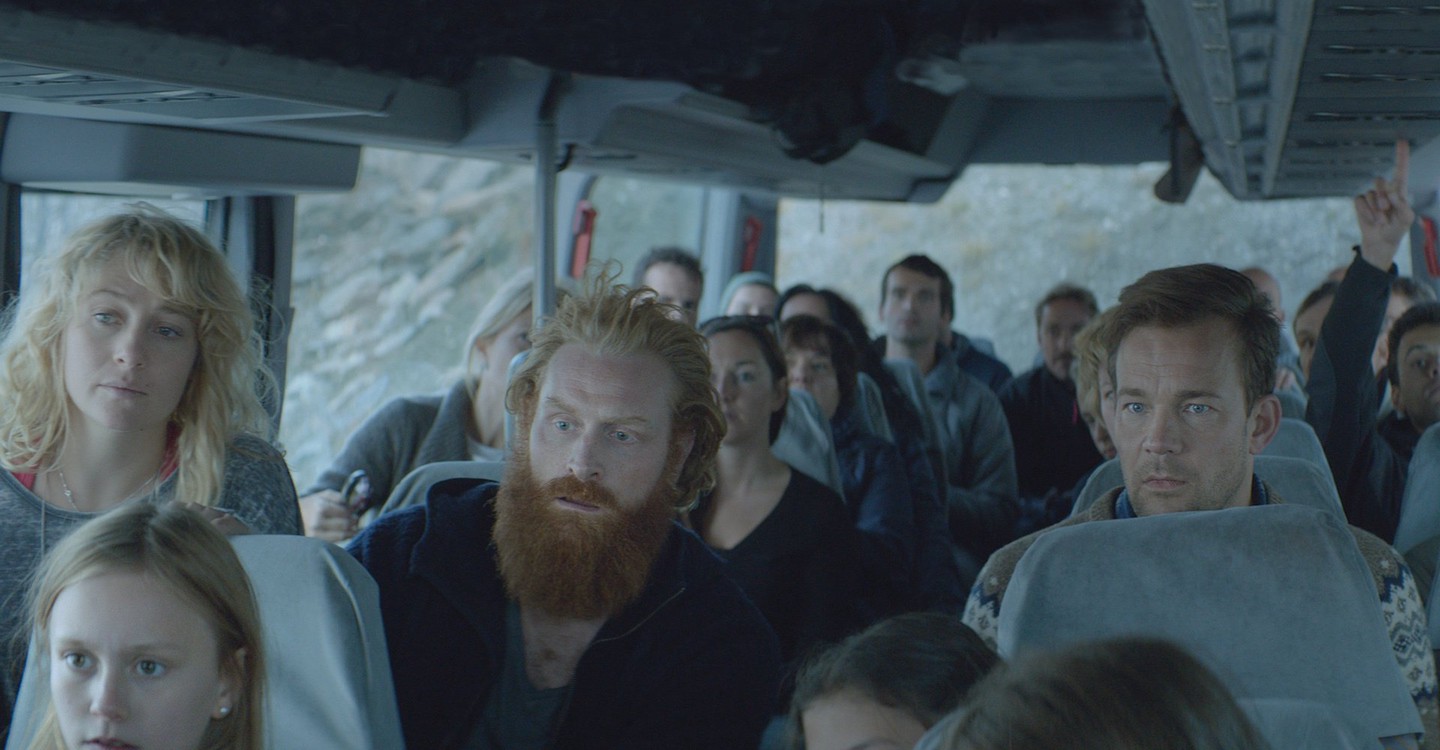 We often entertain hypothetical situations where we wonder how we would act in the face of great danger. More importantly, how would we act if apart from the great danger we also had the attention of a great number of people? The supposed morality of our actions is often driven by the fact that we don't want others to think that we are bad people. Despite one's own survival being the basic human instinct, the idea of putting oneself before others is considered a selfish endeavour. Thankfully, a lot of us don't get to place ourselves in such real-life situations. The protagonist of 'Force Majeure', however, is not that lucky. While vacationing in the Swiss Alps, he witnesses a fake avalanche with his family. He panics and runs away, leaving them behind. Now that they know his first instinct, what will they think about him?
Read More: Best Spanish Movies of the 2010s
3. The World's End (2013)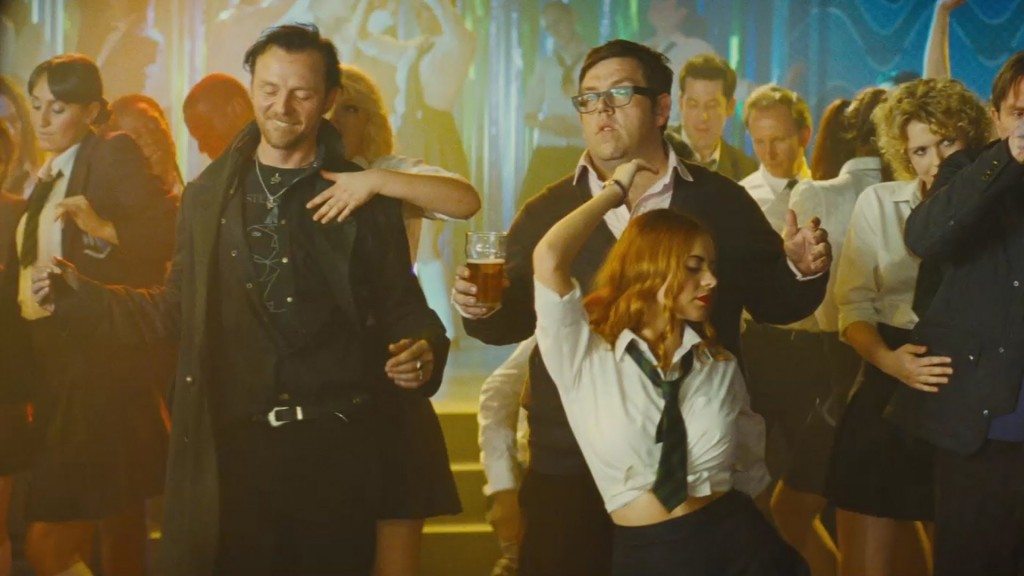 The collaboration of Simon Pegg and Edgar Wright has delivered one of the best trilogies of all time– The Three Flavours Cornetto Trilogy. The fact that they never intended to make it and yet happened to make it while exploring funny ideas with each other and made ridiculous connections that only fans could point out while also being a bit sceptical about it makes it even better. 'The World's End' is definitely not the strongest film of the series (that would be 'Hot Fuzz'), but it is still a great movie. Bringing back the duo of Pegg and Nick Frost, it adds more star power to it by bringing the likes of Martin Freeman, Rosamund Pike, Paddy Considine and Eddie Marson onboard. It starts with the reunion of five friends who drifted away a long time ago. They return to their hometown to finish the task they had started way back when. No wonder, it ends with the end of the world.
Read More: Best Black Movies of the 2010s
2. Lady Bird (2017)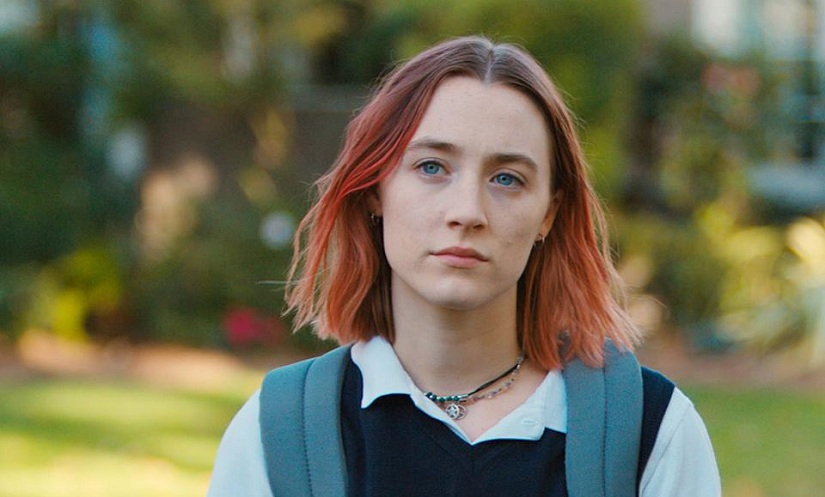 Directed by Greta Gerwig and starring Saoirse Ronan, 'Lady Bird' tells the story of a young girl who has a free soul but finds herself tethered to her hometown. Christine McPherson is so fed up of her current life that she can't wait to finish school and move to some other city that has more culture and flair than her hometown. Her final year in school comes with a series of upheavals- starting from her already strained relationship with her mother to a crack in her old friendships and a rocky love life. Aided by Gerwig's witty writing and direction, Ronan gives a wonderful performance as Lady Bird. The film received various nominations at the 90th Academy Awards, marking Ronan's third nomination. One of the best films of the year, 'Lady Bird' is hilarious and entertaining, while also being sentimental and nostalgic.
Read More: Best Teen Movies of the 2010s
1. The Grand Budapest Hotel (2014)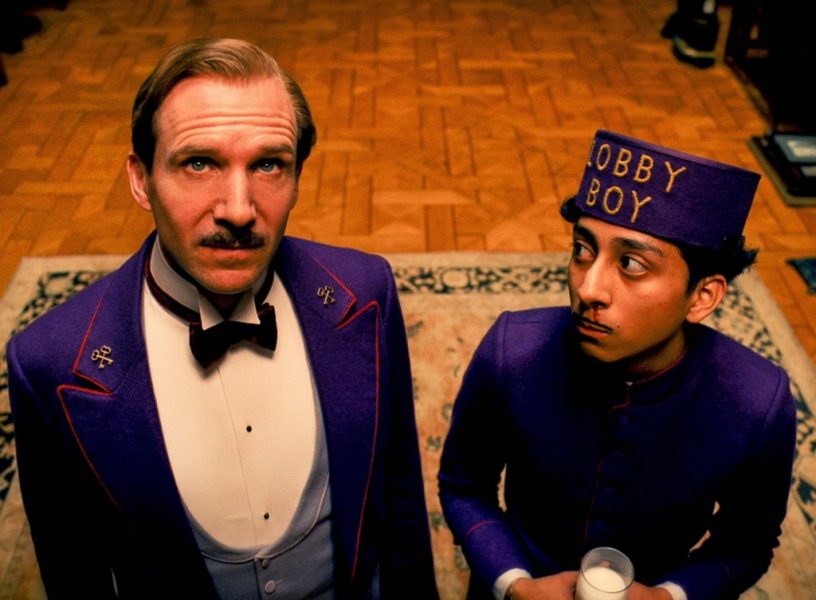 Every director has a signature that defines their movies, and none of them makes it as visible to the audience as Wes Anderson does. The simple colour palette, which is a part of the distinctiveness of his films, sets them apart. You can look at a frame not knowing it is his movie, and you can tell that it is his movie. Similarly, he also adds a unique humour in the setting, through his amusing characters, demanding a peculiarity in the performance of his actors. 'The Grand Budapest Hotel' is one of his best works and is perhaps the grandest form in which he displays his genius. Starring an ensemble cast of Ralph Fiennes, F. Murray Abraham, Tony Revolori, Mathieu Amalric, Adrien Brody, Willem Dafoe and Jeff Goldblum, amongst others, it follows the story of a concierge who is wrongfully charged with murder.
Read More: Best Sci Fi Movies of the 2010s