Spanish cinema has been thriving under the leadership of some great filmmakers. The country has been contributing to world cinema for a long time and has given Hollywood a league of great actors and actresses. These films have been a constant force to reckon with in major award functions and have met a boom after Netflix's heightened investment in Spanish-language films and TV shows. This has only expanded the reach of Spanish movies and the following movies prove why they have been doing so well in impressing the audience. Here is the list of the top Spanish movies of this decade:
17. Sleep Tight (2011)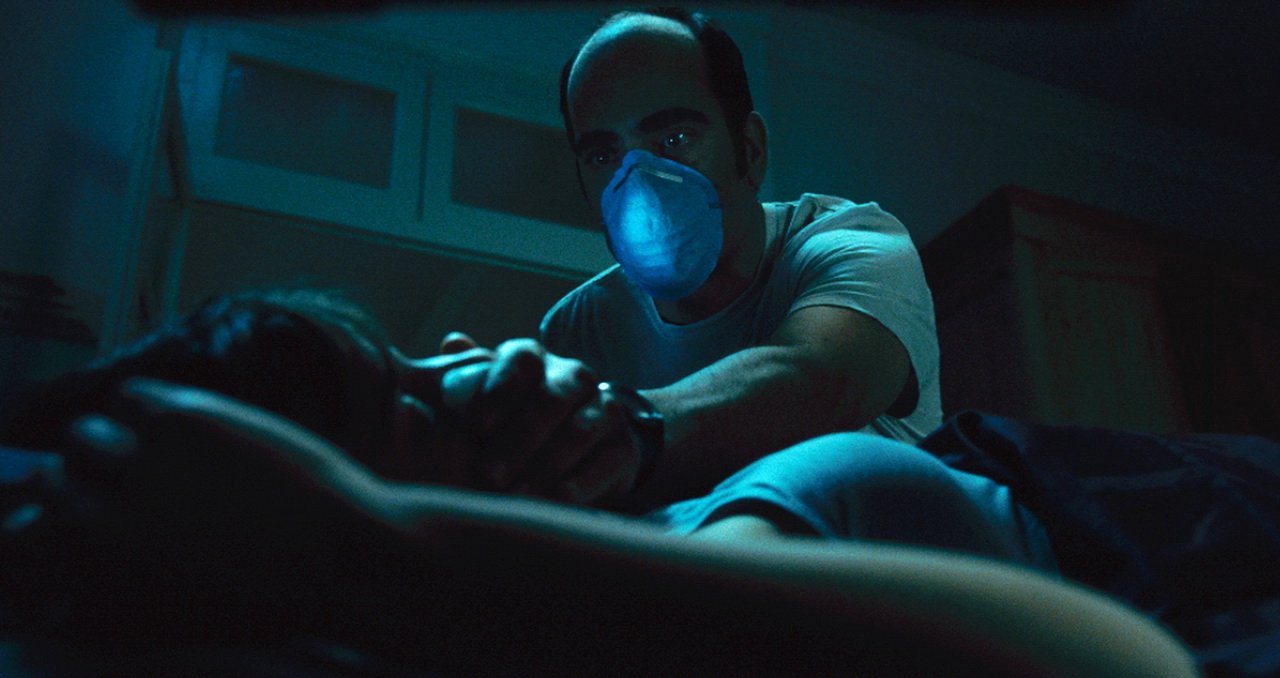 There are some people who want others to be as miserable as they are. They can't stand the happiness of others and don't hold back while turning their lives into hell. The main character of 'Sleep Tight' is one of those people. Cesar believes that he is incapable of feeling happiness and doesn't want anyone around him to be happy either. He finds that it is easy to make others miserable until he crosses paths with Clara. She proves to be an extremely tricky person, but Cesar is ready to take this challenge. He only needs to take his game up a notch.
16. The Body (2012)
When a watchman is hit by a car and falls into a coma, Inspector Jaime Pena is sent to investigate his case. He discovers that the watchman had been running from the morgue, from where the body of an affluent businesswoman is missing. The woman's husband, who is much younger than her, is told about the incident. With the strange behaviour of the husband, Pena begins to think that there might be some shady business involved here. The husband seems to have moved from the death of his wife very easily and there are other signs that indicate that he might have been the one who murdered her. As one layer after another is peeled off, a shocking discovery is made.
15. Living Is Easy with Eyes Closed (2013)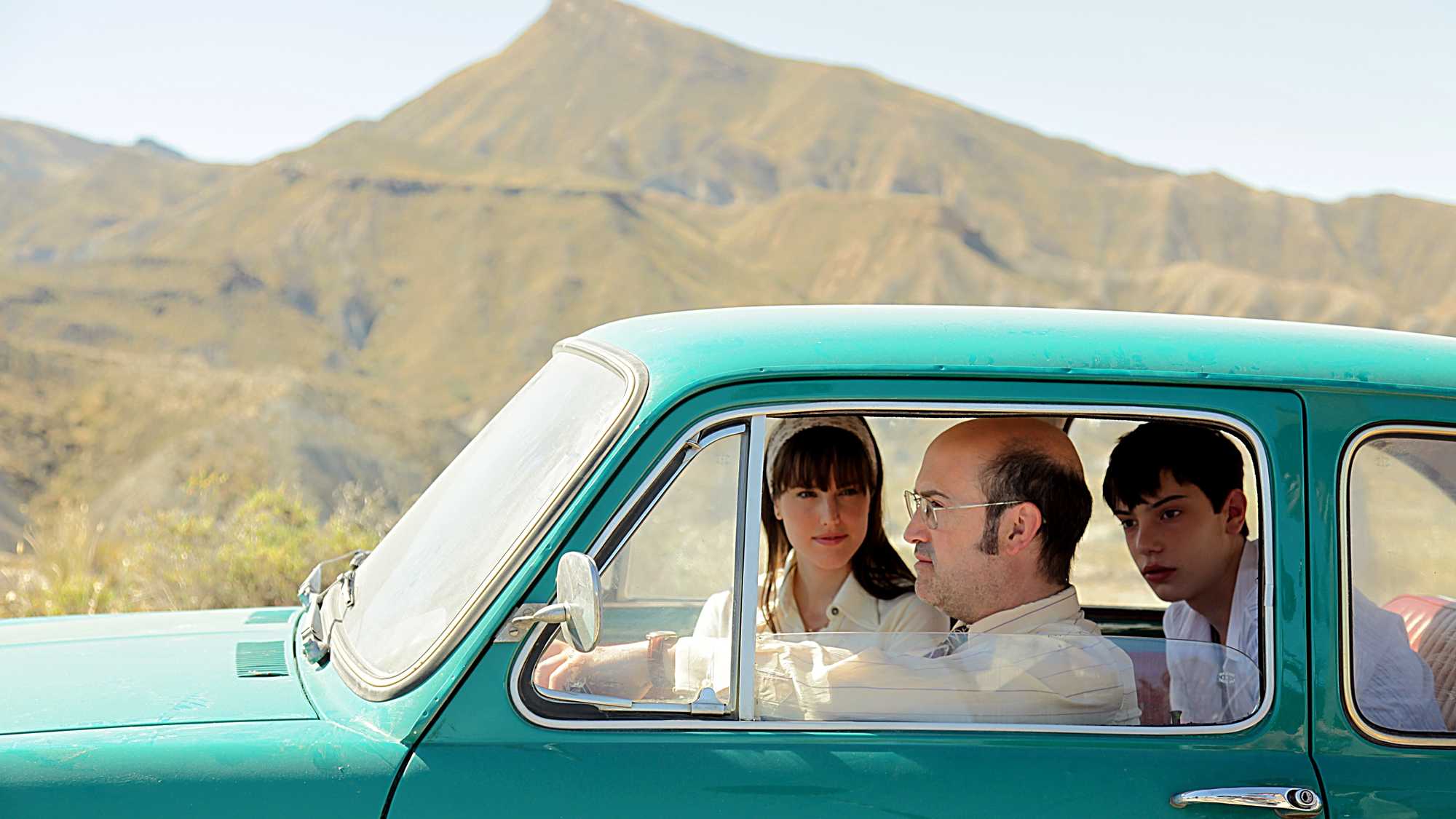 Everyone has a list of famous personalities that they want to meet at least once in their lifetime. If not a list, then there is at least one name that you want to strike off before leaving this world. In 1966, an English teacher wants to meet John Lennon. His dream comes within his reach when he discovers that Lennon is shooting a movie nearby. He embarks on a road trip and picks up two hitch-hikers along the way. The journey becomes an eye-opening experience for the trio who rediscover the meaning of life and dreams.
14. Dream and Silence (2012)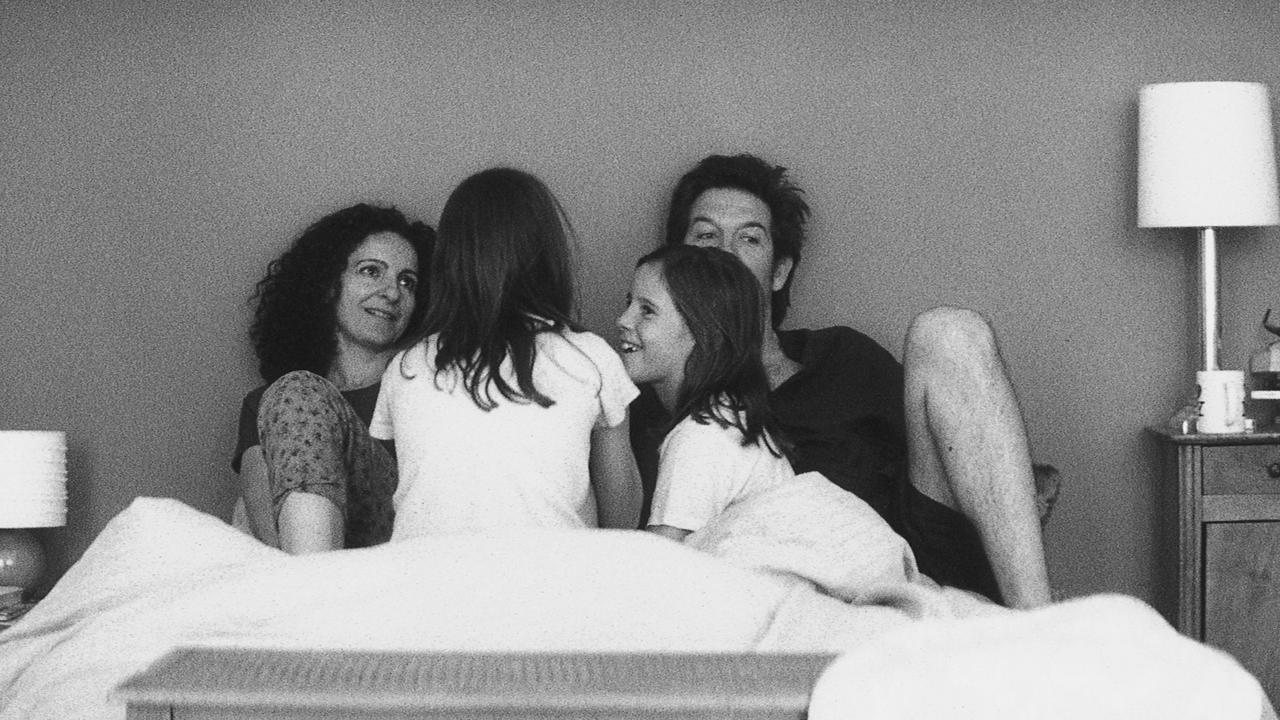 What is it like to completely forget someone that you loved? Would you want to erase your memory of them so you didn't have to cope with their loss? Or would you rather live with the pain as well as the good moments you shared with them? Valenti had been with his daughter Emma when they met a car crash. He fell into a coma and his daughter didn't survive. When he finally recovers, everything seems fine with him. Except for the one thing with his memory. He doesn't worry about his daughter. Soon, it becomes clear that he has completely forgotten her. It was as if she never existed.
13. The Invisible Guest (2016)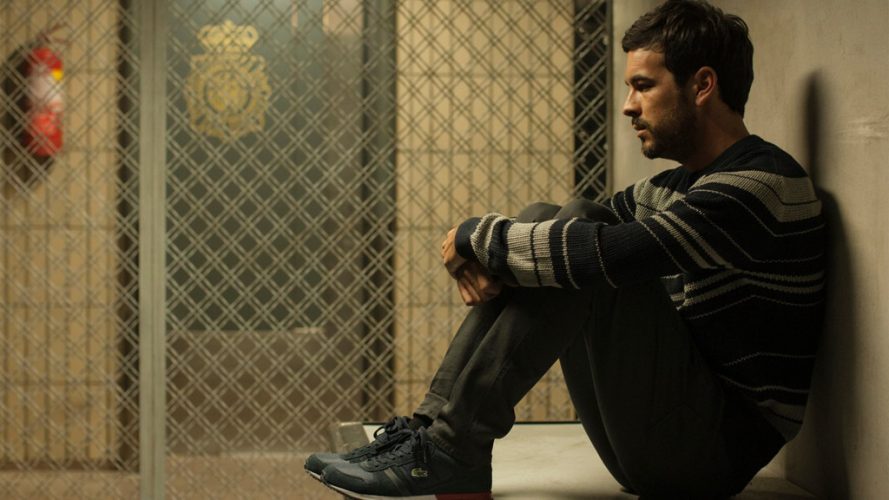 'The Invisible Guest' begins with a murder. Adrian Dora had been indulged in an affair. Months after he breaks it off, he receives a blackmail call that asks him to come to a certain hotel. On reaching there, someone knocks him unconscious, and when he wakes up, he finds his mistresses' dead body in the next room. Before he can make sense of anything, the police knock down the door, which had been locked from the inside, and with no sign of anyone else having entered or left the room, they arrest Adrian. But he can't allow himself to go to prison for someone else's deeds, so he hires a private investigator to look into it.
12. Marshland (2014)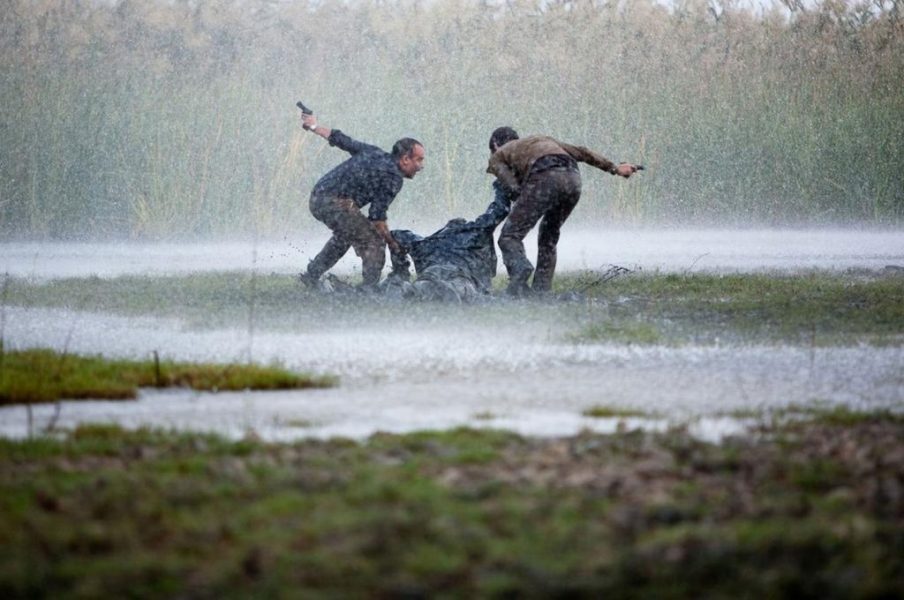 Set in 1980, 'Marshland' is a tale of horrific murders. Detectives Pedro Suarez and Juan Robles are asked to look into the disappearance of two sisters. They had been taken during the town's festivities and considering the history and atmosphere of the place, Pedro worries that it might have something to do with the political or social issues of the place. At the beginning of their investigation, they realise that the girls had two completely different images. Their parents remembered them as good girls while their friends and other people accused them of promiscuity. It becomes even more twisted when their raped and tortured bodies are discovered in the marsh.
11. Magical Girl (2014)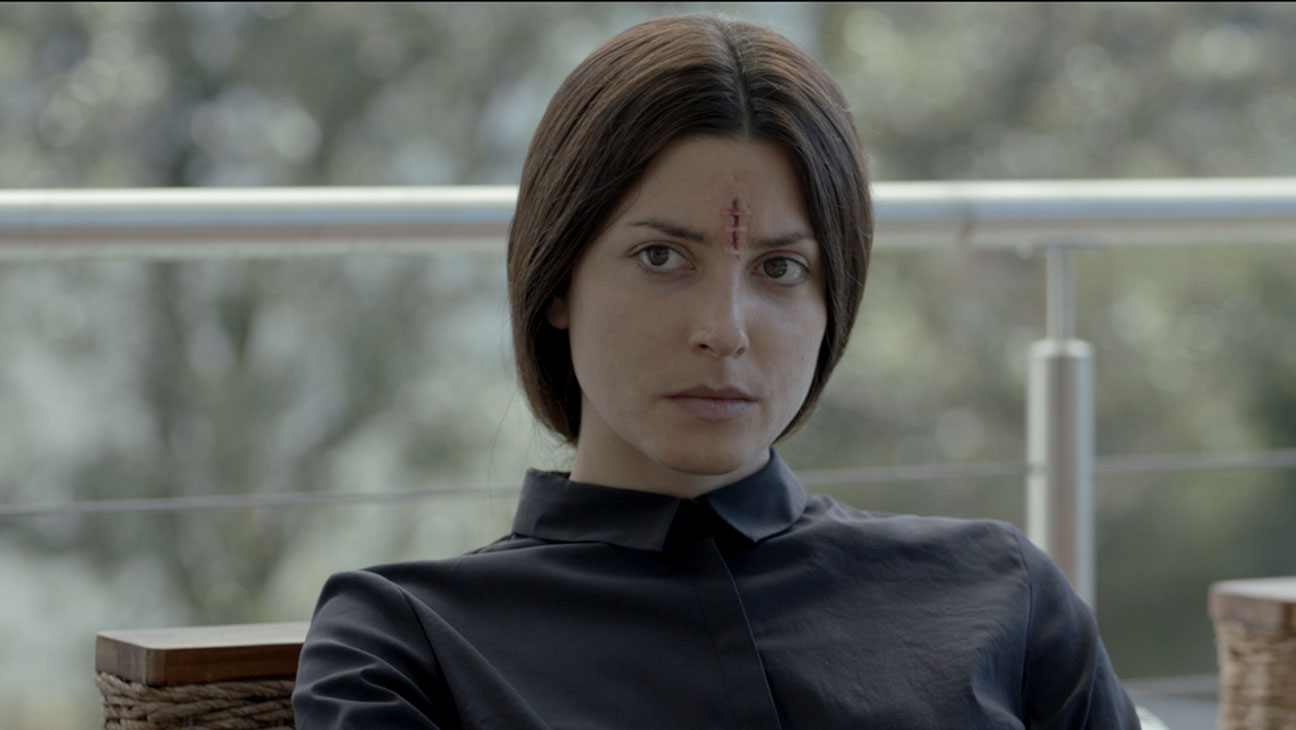 'Magical Girl' begins with action and is driven by the reaction, which is then followed by another reaction, creating a circle that the characters can't break out of. Luis's daughter has leukaemia and there is only one thing that he wants now- to buy her the dress inspired by her favourite anime character, 'Magical Girl Yukiko'. The problem is that it is very expensive, so he has to resort to some dangerous ways to get it done. He chances upon Barbara, a mentally ill woman who is struggling with her marriage. He coaxes her into getting the money, but then she decides to retaliate by calling long due favour.
10. Hidden Away (2014)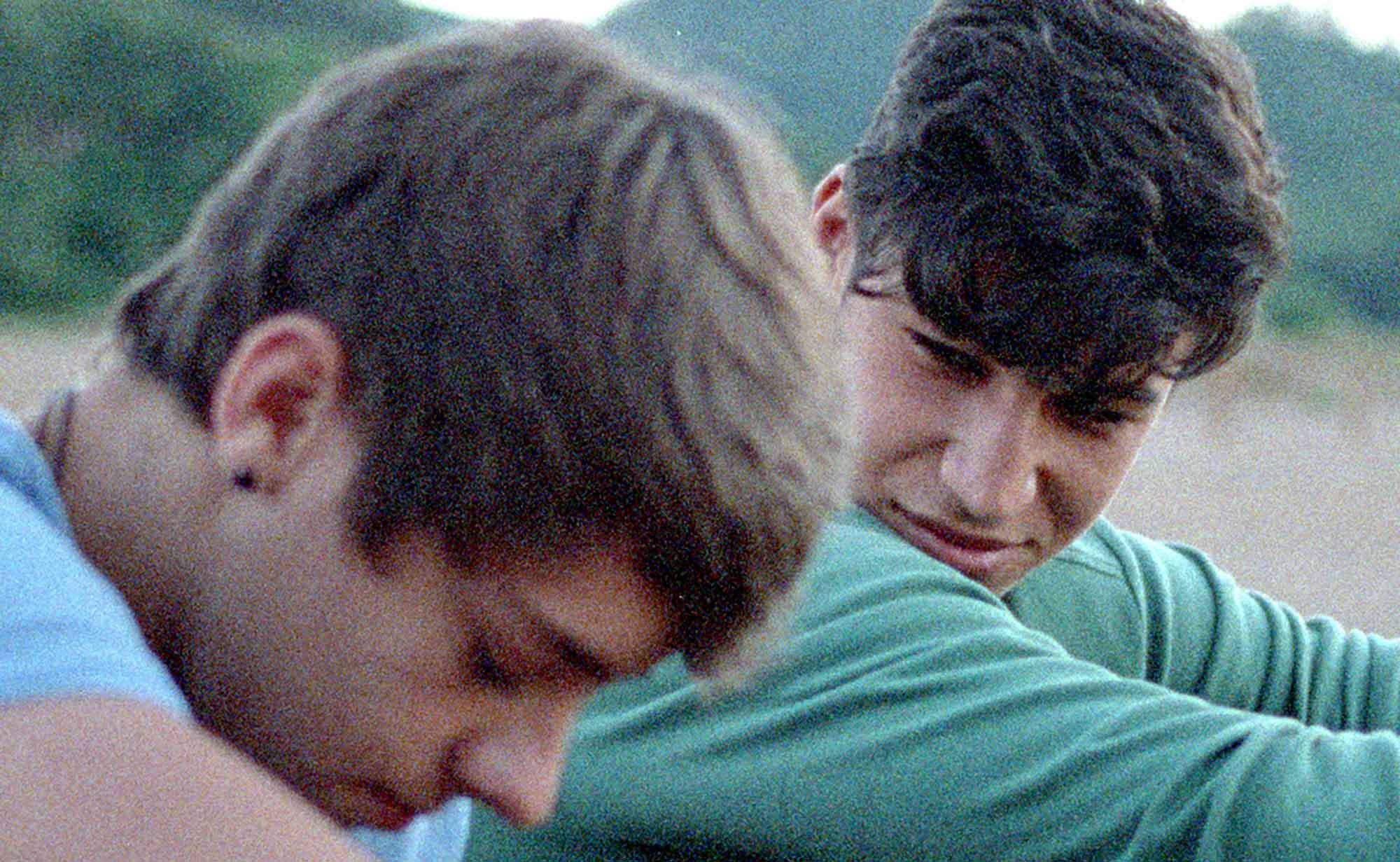 'Hidden Away' follows the story of Rafa and Ibrahim. They come from completely different worlds, and yet, find themselves drawn towards each other. While Rafa is a simple Spanish middle-class teenager, Ibrahim is a Moroccan refugee. While Rafa can indulge himself in what others think about him and what he should do to be more popular in school, Ibrahim has to worry about deportation and keeping his behaviour in check while facing racism on a daily basis. With these themes and that of their sexual identities, the film explores the relationship between the two boys. They have to cross a number of barriers before falling in love with each other.
9. Truman (2015)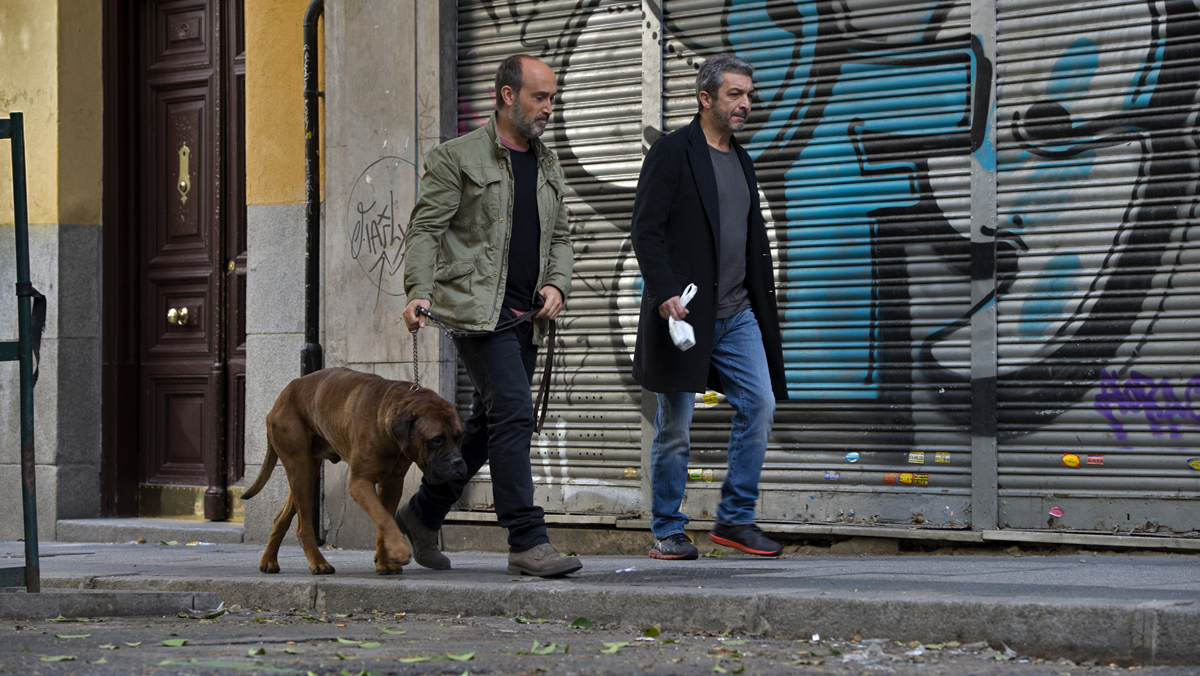 Julian is suffering from a terminal illness and has been going through it alone for a long time. His only faithful companion is his dog, Truman. Knowing that there is nothing that can be done for him, Julian has made the decision of opting for euthanasia when things go beyond help for him. It is during such a time that a long-lost friend comes back to him. Tomas moved to Canada such a long time ago that Julian has forgotten when they last met. No matter, it doesn't take time for them to reconnect. However, when Julian tells Tomas about his assisted suicide thing, he is repulsed. The film explores the grounds of their friendship while focusing our attention on a morally turbulent area.
8. 100 Meters (2016)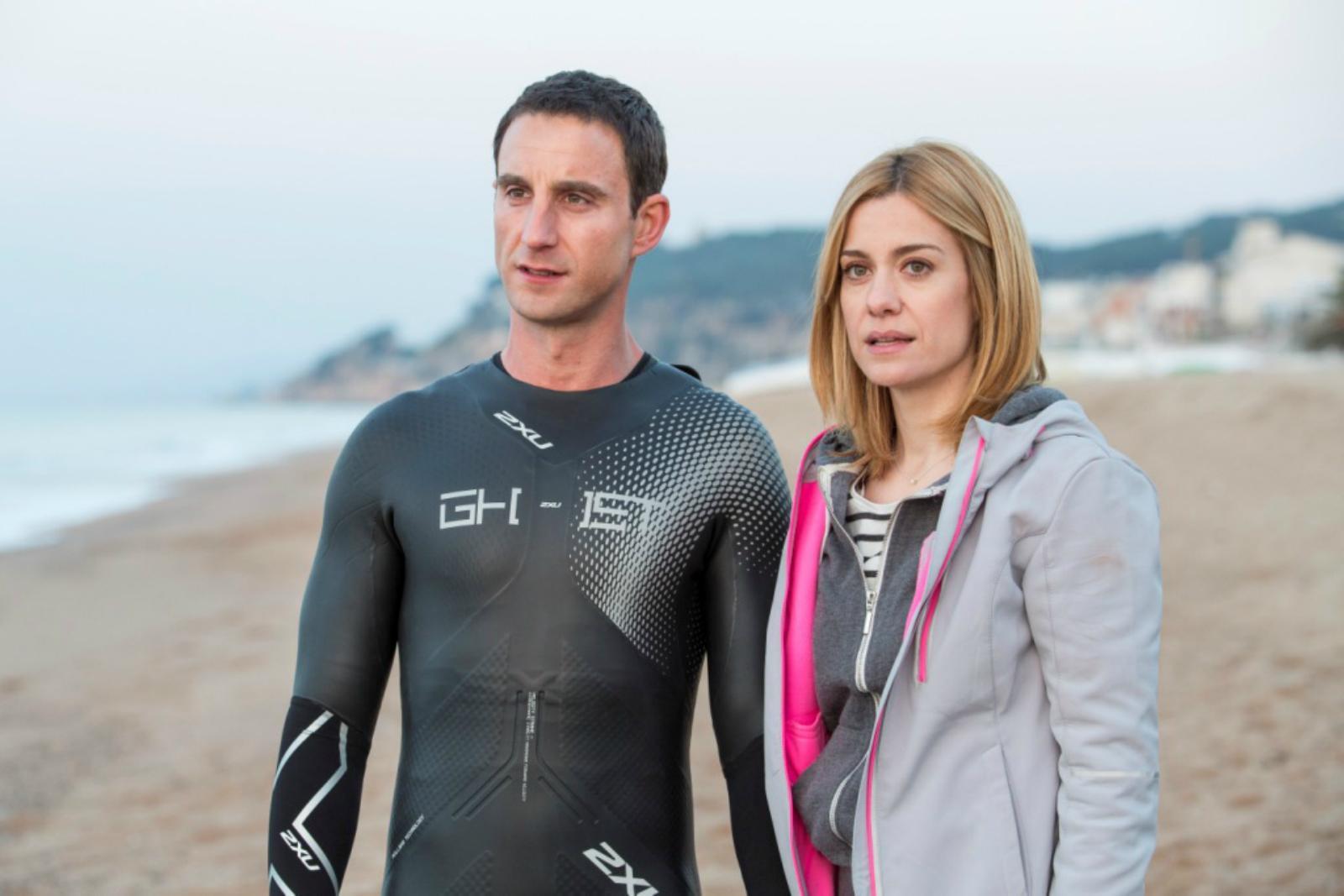 If you believe that your success is held back because life is not fair to you and is always throwing trouble along your way to ensure your failure, then you need to think again. Perhaps, start with working on yourself and your habits. If you need the inspiration to stir you into action then you should watch '100 Meters'. It is based on a true story and presents a tale of indomitable will. When Ramon is diagnosed with multiple sclerosis, the doctors tell him that within a year, his situation will deteriorate to such extent that he won't be able to walk even a hundred metres. He decides to prove them wrong by attempting to finish a race that includes swimming, cycling and running.
7. Chico and Rita (2010)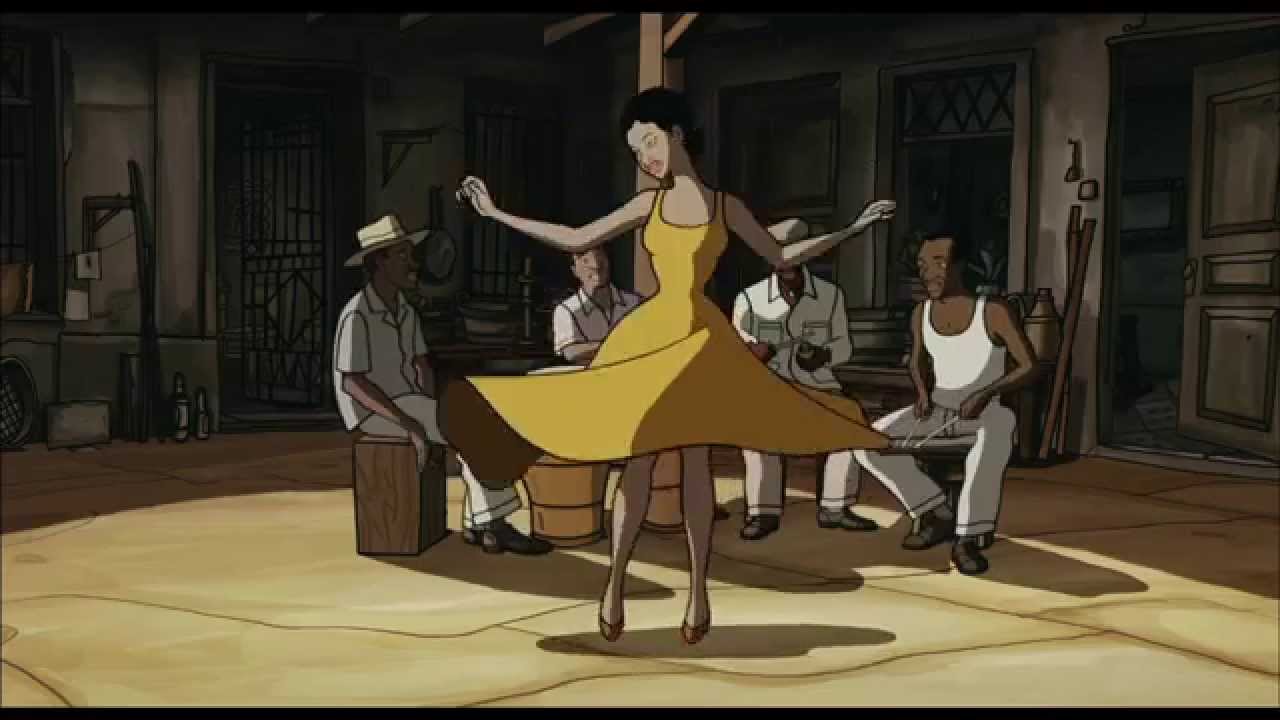 'Chico and Rita' is an animated film that tells the tale of a dreamy romance that has to go through a difficult trial of separation before finding a conclusion. Set in the late 1940s in Havana, it begins with a young piano player named Chico, who comes across a woman named Rita, who possesses a voice to die for. Their talents allow them to enter a collaboration which soon turns into a romantic affair. However, their union is not that easy. Their story leads them through the setting of Paris to the culture of New York City. In their times of doubt and longing, music keeps their love alive.
6. Even the Rain (2010)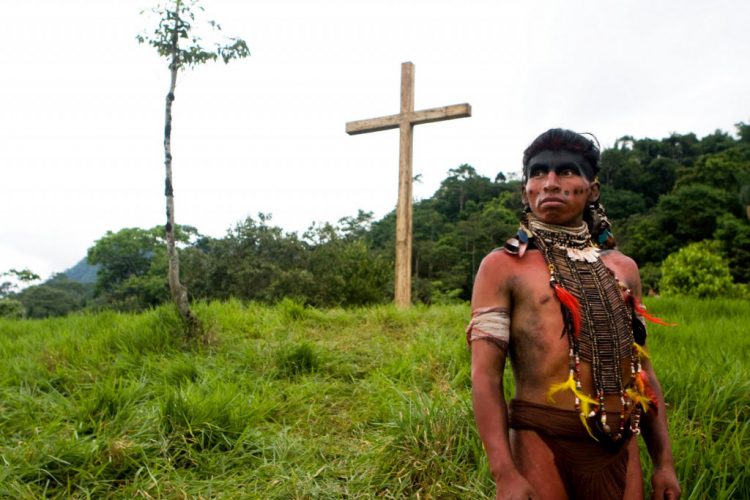 Shooting a film is a hefty procedure, so the filmmakers have to come up with creative ways to cut their expenses. One of those tricks is to find a proper site for filming. Mexican filmmaker Sebastian has an ambitious script that deals with Columbus's landing in the New World and his interaction with the Natives. After giving a lot of thought, he and his executive producer, Costa, agree on Bolivia, the poorest country in South America. Easy labour and cheap, yet authentic location, mean no trouble. But they forget to count in the ongoing revolution in the country, which is being led by their lead actor.
5. Black Bread (2010)
Set in the aftermath of the Spanish Civil War, 'Black Bread' begins with a murder. A man and his son are found dead by an 11-year-old Andreu. The cops come after his own father for the murders because he and the victim had been romantic rivals a long time ago. Then there is also the business association between them. With his father running for his life, Andreu is sent to live on his grandmother's farm. There, he is introduced to his aunts, all of whom are puzzles of their own. But his focus lies on Mrs Manubens, a powerful woman who might be able to help his father. The question is, what will she want in return?
4. Wrinkles (2011)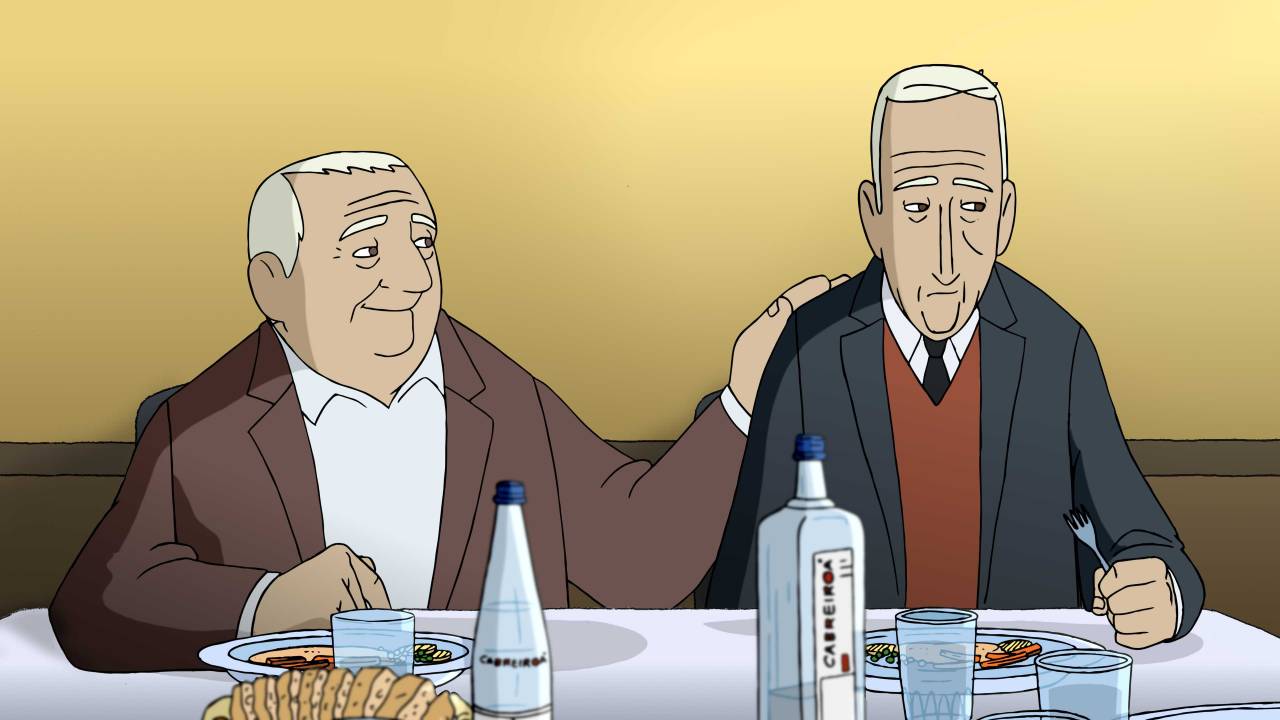 Based on the comic book of the same name by Paco Roca, 'Wrinkles' starts with Emilio being dropped off at a retirement home by his son. He is told that he would be happier here, but Emilio can't see how some strangers can make him happier than his own son. But, now that he is here, he'll have to manage, especially because he has Alzheimer's. Another elderly, named Miguel, offers to help him. He has been at the place for a long time and knows exactly how things work here. Soon, another friend is added to their circle and they make a plan to run away from the place.
3. The Skin I Live In (2011)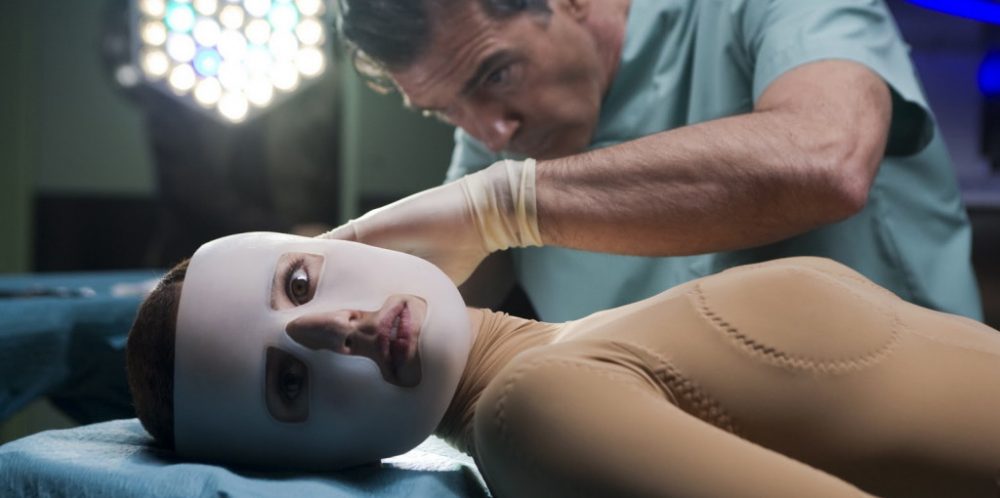 Based on the novel named 'Mygale' by Thierry Jonquet, 'The Skin I Live In' stars Antonio Banderas in the lead role. It begins with a horrible accident that involves Dr Robert Ledgard's wife. She is burned in an accident and since then, the doctor dedicates himself to plastic surgery and comes up with an artificial skin that is sensitive to touch. Even though his work is revolutionary, he is forbidden to continue due to the moral dilemma involved with it. What his bosses don't know is that he has already been conducting experiments on a woman who is being held captive in his secluded estate.
2. Biutiful (2010)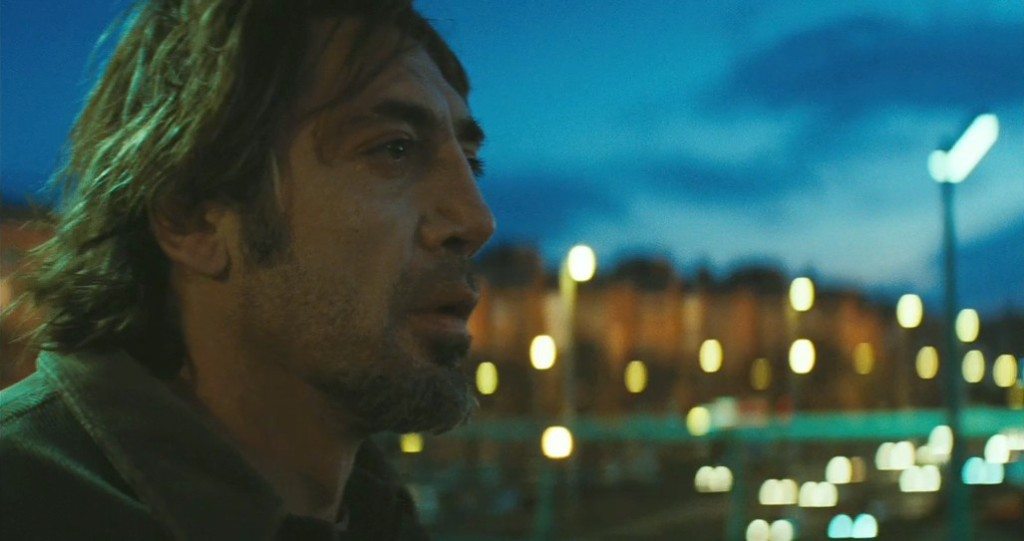 'Biutiful' is directed by Oscar-winning director Alejandro Iñárritu and stars Javier Bardem in the lead role. At the centre of the story is a man named Uxbal. He lives in Barcelona with his two children. His wife drifted away from the family due to her mental health issues as well as the struggle with alcoholism. Uxbal cares for his children and is indulged with illegal immigrants. He is also a medium between the living and the dead. However, none of this matter when he discovers that he is terminally ill. Now, before anything else, even before his own treatment, he has to find a way to secure his children's future.
Read More: Best LGBT Movies of 2010s
1. Blancanieves (2012)
If you love fairy tale stories but are also in love with the cinema that flourished during the black-and-white era and employed silence to convey the emotions, then 'Blancanieves' aka 'Snow White' is an absolute treat for you. It is directed by Pablo Berger, who is known for making films like 'Abracadabra' and 'Mamá'. His ode to the European silent cinema, it is set in the 1920s Andalusia and retells the story of Snow White and the seven dwarves. One word of caution is that if you love Disney's stories with happy endings and whatnot, then you should prepare yourself for this grimier version.
Read More: Best Romance Movies of 2010s