The world can be considered a better place with SNL in it. The eccentric and hilarious sketch up show has blessed us with some of the best comedians there are in the industry today. Kristen Wiig's name towers above others in the form of a successful and critically acclaimed movie star. Her varying roles in movies, both comedy, and drama have seen her become a much sought-after actress. Given credit timidly than her good share of it, Wiig's exciting new projects with acclaimed directors like JC Chandor are only indicative of her talents to mesmerize. We track her meteoric rise to fame and list out her top 10 movies and TV shows. Happy reading!
10. Ghostbusters (2016)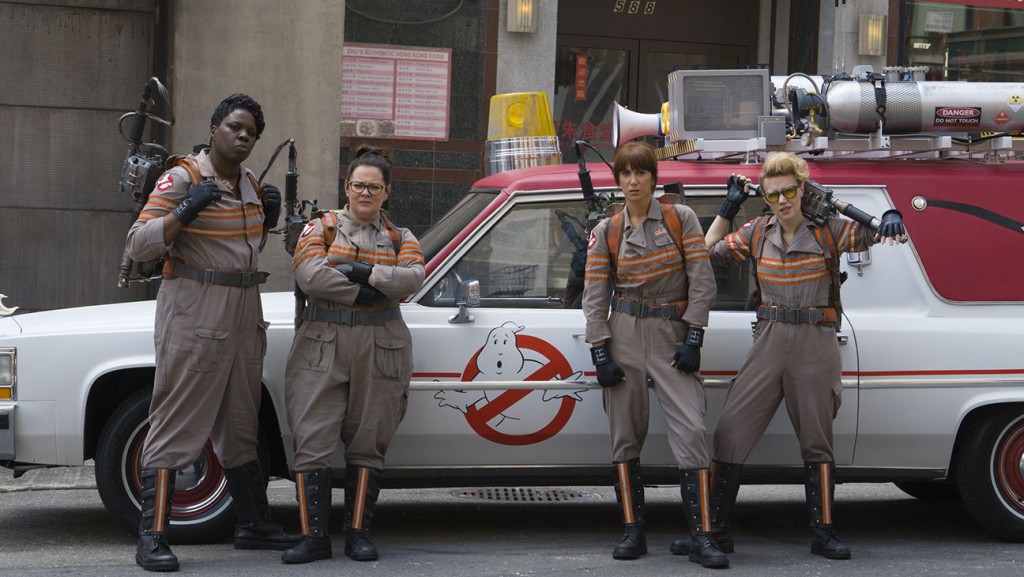 The remake of the dearly loved classic certainly didn't go according to plan. Uninspired writing substantiated clichéd plot nodes and ruined the good work of the cast. Erin Gilbert (Wiig) finally triumphs in life when she's up for tenure. Wary of her actions until she officially gets it, she is paid a visit by an ardent fan with her book on ghosts and supernatural, of which she has no idea, and immediately recollects it to be a spoof written by her conniving with her old friend Abigail. She goes to confront her and instead is taken with by Abigail and her outlandish partner Holtzmann to a haunted house where they encounter a ghost. Gilbert loses her tenure and is fired after a video of the same is virile and instead co-founds Ghostbusters with Abigail and Holtzmann. The film received praise for its cast and partial original discourse during its running time but was instantly criticized when compared to its predecessor, which was inevitable.
9. Whip It (2009)
'Whip It' has been an influential release since its time, inspiring many to professionally take up roller derby including names like Scald Eagle. The ever so impressive Ellen Page takes center stage and stars as Bliss Cavendar, a misfit in the town of Bodeen down south in Texas. The delirious youngster finds direction in life whilst out with her mother for shopping, who constantly pushes the disinterested Bliss to participate in beauty pageants. Intrigued by roller derby, she enrolls with the local team by lying about her age and discovers her prodigal and natural talents in the sport. Nicknamed Babe Ruthless, her journey adorns the screen and lights it up with fervent determination and celebration of courage. Drew Barrymore hits all the right spots in her directorial debut and seems much like Bliss: natural at her job. The impressive cast, led by a tour de force performance by Page, makes the movie a must watch.
8. Adventureland (2009)
In 1987, James Brennan's dreams of a summer European tour before studying at an Ivy League school in New York City are ruined after his parents have a severe career setback. As a result, James must get a summer job to cover his upcoming expenses at the decrepit local amusement park, Adventureland, where he falls in love with a witty co-worker, Emily Lewin. In that bizarrely shady workplace, the young carnies have unforgettable and painful learning experiences about life, love, and trust while James discovers what he truly values. Its magnificent cast is bolstered by an intelligent script and willful direction. Surprisingly funny and humanely heart-warming, 'Adventureland' is a brilliant piece of film that combines art and mainstream with effortless ease.
7. The Skeleton Twins (2014)
Bill Hader is a facsimile of Wiig. The grossly underrated duo starred together in this beautiful film about depression and lost love. Milo and Maggie are an estranged brother-sister duo. Oddly, the former saves the latter's life by cutting his wrists and bringing her out of her comatose state of living. Maggie invites Milo to stay up with her for some time with her domineering husband Lance, who struggles to get along with him. Probably the most important scene of the movie was the dinner scene, which in my impoverished opinion, speak a lot about family dynamics. It presses out the deafening and unspoken discomfort that stresses the familial relationships and eventually brings them together with a horde of affection and love. 'The Skeleton Twins' benefits largely from the terrific and moving performances of its two exciting leads and draws up a perfect match for its thematic undertones.
6. The Martian (2015)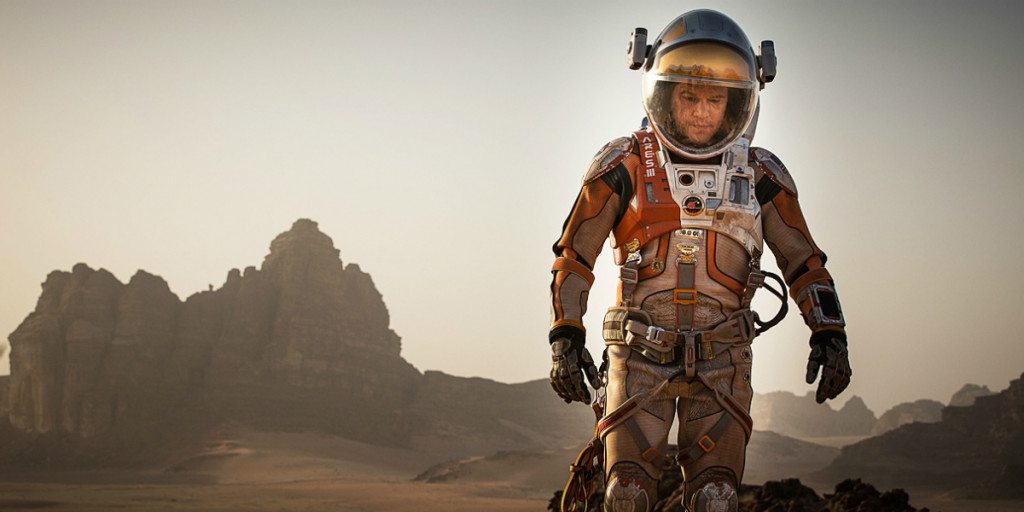 I laughed harder when the film got nominated in the Comedy category at the Globes than during the film because it isn't a comedy despite having its moments. It starts off intense with an unexpected and strong storm forcing a crew of astronauts to leave Mars. Mark Watney is left behind and is eventually presumed dead with no food and barren land. But when Vincent Kapoor manages to make contact with him, new hopes construe and the crew turns back to get their "family" once apprised of the situation. 'The Martian' is, without doubt, a brilliant film. The production design and special effects certainly dampen the mood but a brilliant performance by Damon and Chastain sets up the movie to be a fun watch.
Read More: Bill Muray Movies