Chris Pine tasted success and stardom quite early in his life. In about a decade-and-a-half-long experience, he has starred in quite a handful of blockbuster films that put him in league with the bankable stars. But it isn't just these roles that have filled his career. Lately, he has been sincerely expanding his boundaries by taking on serious and diverse roles. And, he has been succeeding.
From the royal eye-candy of 'The Princess Diaries' to the somber and repressed Toby of 'Hell and High Water', Chris Pine has come a long way. And a long way he still has to go. Here is a look at the list of top Chris Pine movies, selected from his short filmography. You can watch some of these best Chris Pine movies on Netflix, Hulu, or Amazon Prime.
12. This Means War (2012)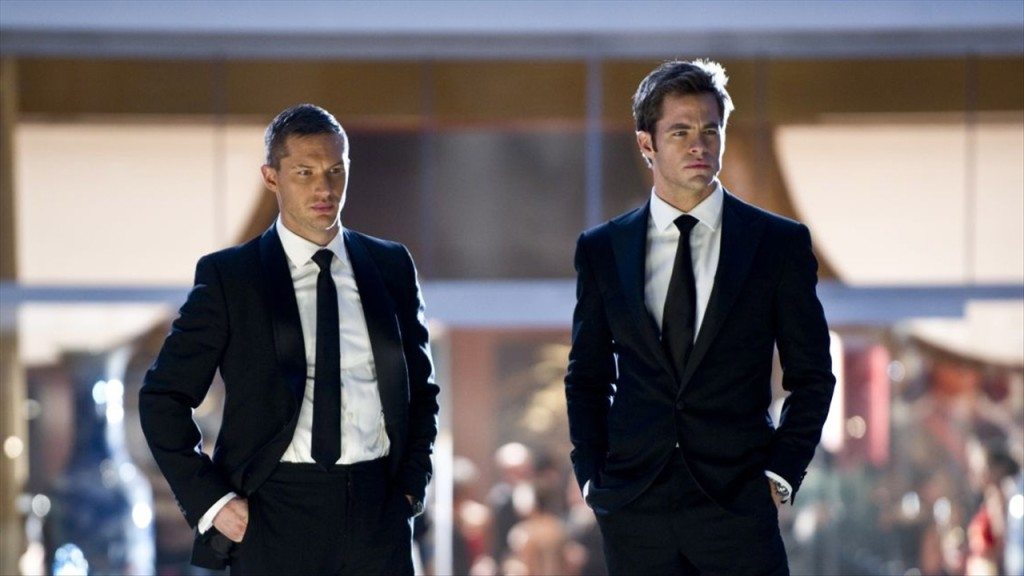 Okay, it was not such a great film. But it was fun. And it was good to see Pine paired up with a best-of-the-best actor, Tom Hardy. Two CIA agents, who happen to be best friends, fall in love with the same girl. When none of them wants to back-out, they begin a 'let the best man win' contest to win her affections. Pine played the role of the light-hearted womanizer, FDR, who eventually wins the girl, hampering his friendship in the process.
11. Princess Diaries: The Royal Engagement (2004)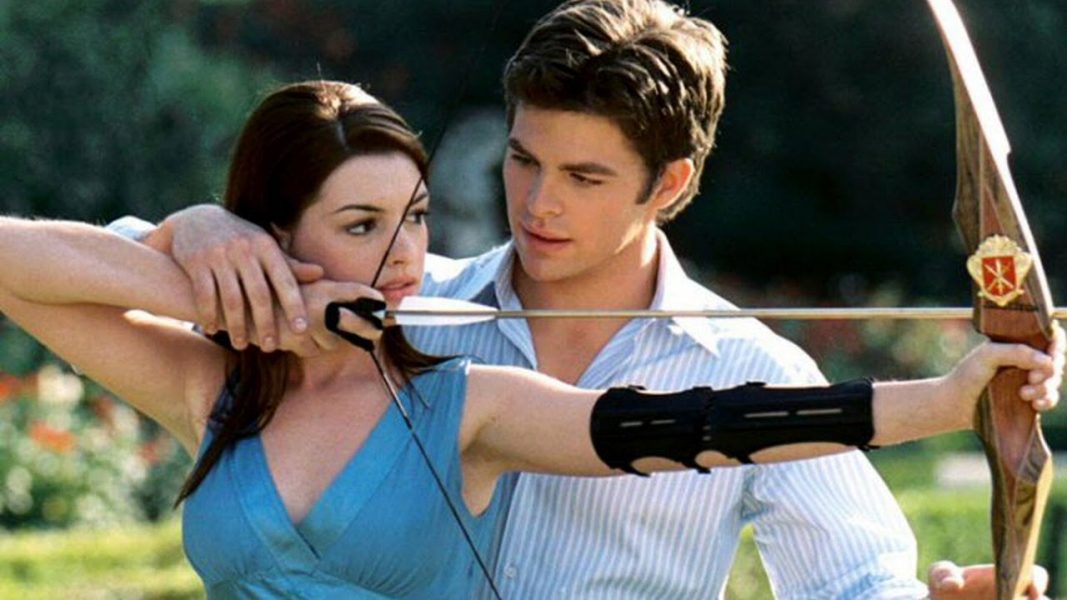 In his first major role, Pine got to play Lord Nicholas Devereaux, the love interest to Anne Hathaway's Mia Thermopolis. While the fans of the books (on which the film is based) weren't too happy with the film that didn't take the books into account, Pine's character provided a reprieve that settled any grudge the fans had. The role shot him to stardom and he became an instant heart-throb. People pine-ing(!) for the third part of the series are basically into it to see Lord Deveraux again.
10. Carriers (2009)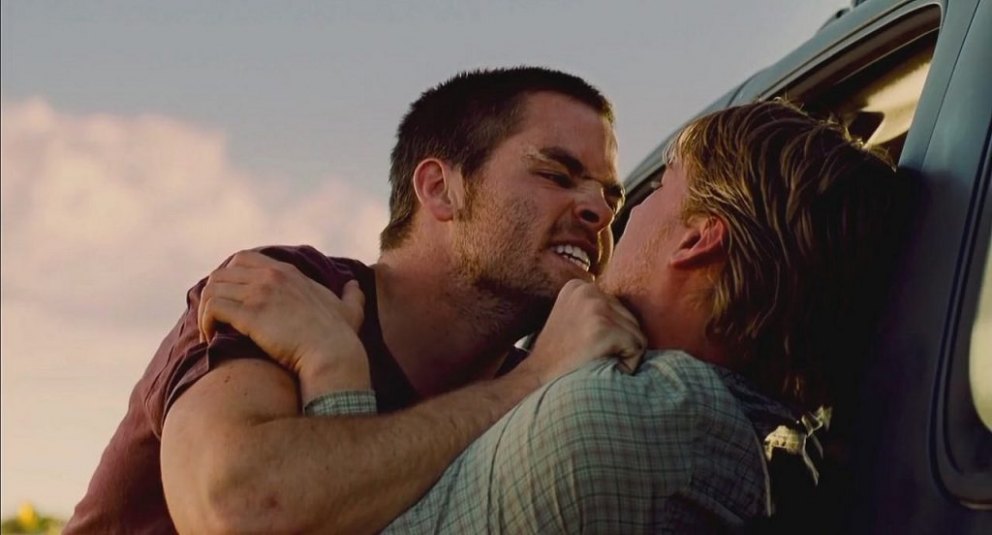 In this post-apocalyptic drama, Pine played the role of Brian, who travels with his girlfriend, his brother, and a friend to find a place where they can safely outlive the pandemic that has destroyed the world. Brian's was the most complicated character in the film. Normally, he would have been a nice guy, but the pressure of survival begins to take a toll on him. Due to this, he takes desperate measures to save himself. He acted as the perfect example of what people would do to survive.
9. Bottle Shock (2008)
Starring alongside Alan Rickman, Pine played the part of Bo Barrett in this comedy-drama. A British wine shop owner conducts a blind-taste competition to prove that quality wines can be produced in places other than France. Bo Barrett enters the competition with the hope of providing a platform for his, and his father's, company to come to light. Pine played the rebellious and unruly Bo with an innate simplicity, which effectively depicted Bo's complicated relationship with his father.
8. People Like Us (2012)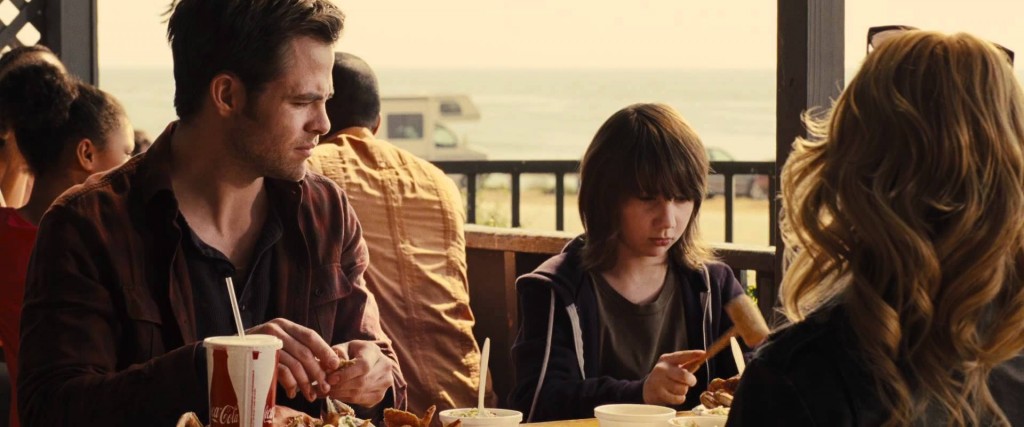 Sam Harper, played by Pine, half-heartedly goes back to his house after his father's funeral. He discovers, through his father's will, that he has a step-sister, Frankie, played by Elizabeth Banks. And that his father left a lot of money for her! Having had an estranged relationship with his father, and undergoing a financial crisis, Sam decides to keep the money to himself, but tracks down Frankie. And then begins a relationship that opens a lot of doors to Sam, including the revelation of his father's love.
7. Into the Woods (2014)
Pine has played Prince Charming before, but this movie was nothing like any regular fairy-tale story. Inspired by the Grimm Brothers' stories, this musical fantasy was a grim(!) adaptation of the stories that are generally sugar-coated. Pine played Cinderella's Prince. In the first half of the film, he is shown to be madly in love with the girl who lost her shoe and expends all his resources to get her. But what happens after 'happily ever after'? In the second half, the more real side of the relationship surfaces and we see the Prince cheating on Cinderella. The film amassed critical acclaim and a lot of award nominations, especially for Streep's wonderfully terrifying performance of the Witch. Pine, too, was lauded for his portrayal of a rather authentic Prince.
Read More: Best Elizabeth Banks Movies
6. Z for Zachariah (2015)
In another post-apocalyptic film, Pine teamed up with Margot Robbie and Chiwetel Ejiofor. He played the role of Caleb, a survival of a global apocalypse who finds a place where a man and woman have been living safely, avoiding the worse things out there. The tension between the men increases due to the difference of character, Ejiofor's being more serious and Pine's being more playful, and their attraction to Robbie's character.
5. Unstoppable (2010)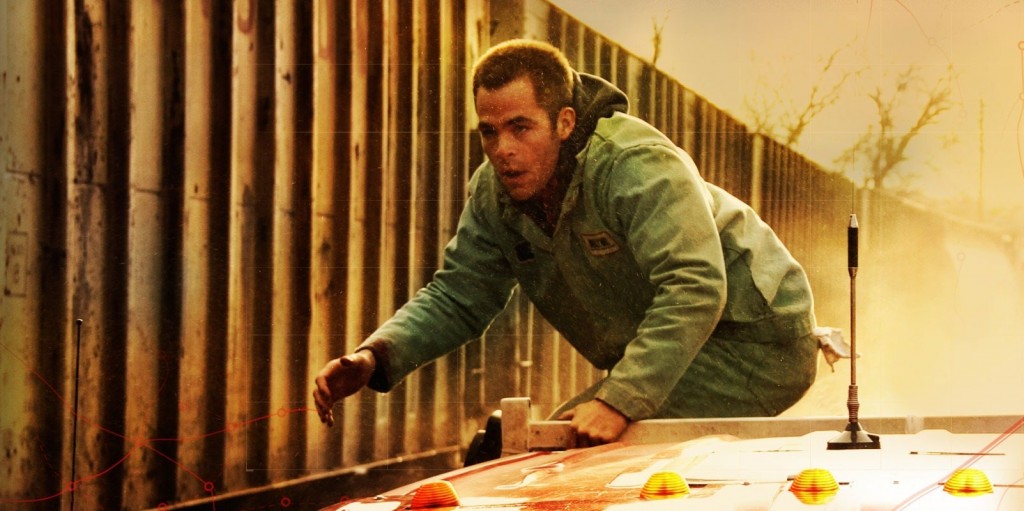 When a freight train carrying molten phenol, highly inflammable and poisonous, runs amok, two men are called on to stop it. Sharing screen space with Denzel Washington, Pine played the role of Will Coulson, a rookie train conductor. Will is estranged from his family and looking for a new start in life. The tension of his life and the out-of-control train are paralleled, and Pine skillfully carries the torments of Will's life.
4. The Finest Hours (2016)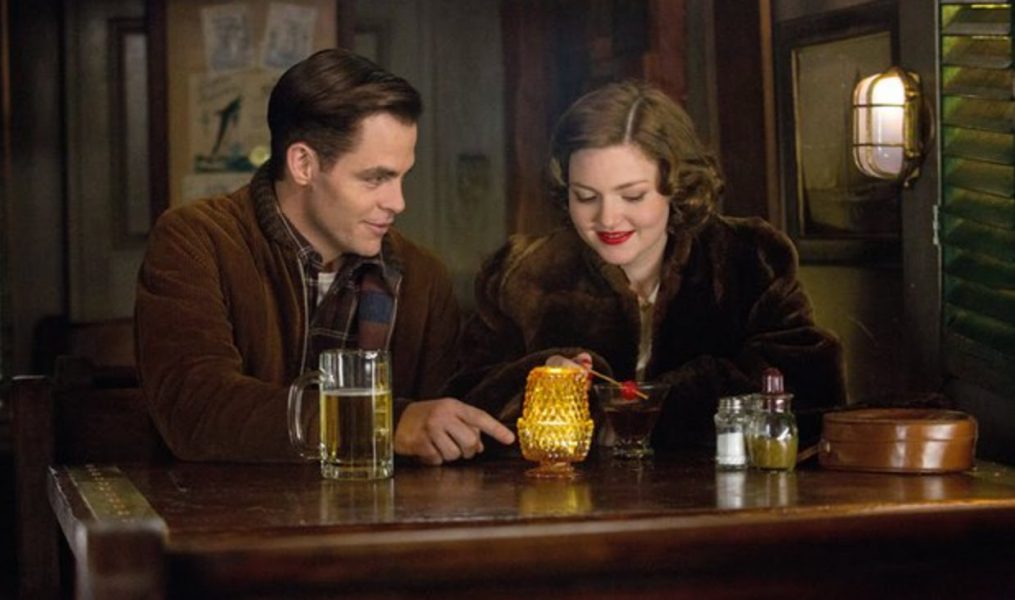 Based on the book of the same name, this film tells the true story of the rescue conducted by the US Coast Guard, of a ship that had split into half. This was perhaps the most different character Pine had (then) portrayed. While the film wasn't as effective and could have been made better, it did enjoy some good performances from its actors. Pine played the role of Bernard Webber, a crewman at the Coast Guard station. Unlike his other, womanizing, playful characters, Bernie was a shy, introvert. The calm and uncertain, yet strong-willed and adamant Bernard was aptly justified by Pine's portrayal.
3. Wonder Woman (2017)
Considered one of the best films of the year, this film saw Pine joining the DC world as the American spy and Diana's love interest, Steve Trevor. Playing the sidekick and "the girlfriend" to the lead, superheroic character, Trevor was a perfect complement to Diana. Providing comic relief, as well as, adding an emotional note to the film (un-crash that plane, please!), Pine was perfect to play Trevor. His casting also circulated the joke of "DC not allowing Marvel's to have the complete Chris set". And while that may or may not have been DC's primary motivation, casting Chris Pine did benefit them.
2. Star Trek Series (2009- present)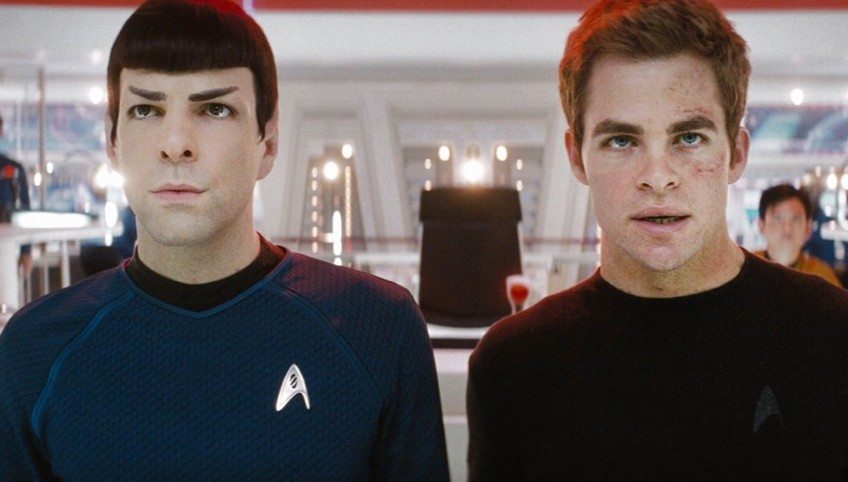 When a reboot of 'Star Trek' was announced, the fans were skeptic about it. It rarely happens that a reboot of an iconic series lives up to its predecessors. But, the right casting and a well-written plot not only saved this film but also landed it with widespread critical acclaim and a massive box-office collection. Pine played the role of James T. Kirk, and what a wonderful complement he was to Zachary Quinto's Spock! The incredible chemistry between the lead characters and the apt portrayals of the roles allowed this film to live up to its reputation.
1. Hell or High Water (2016)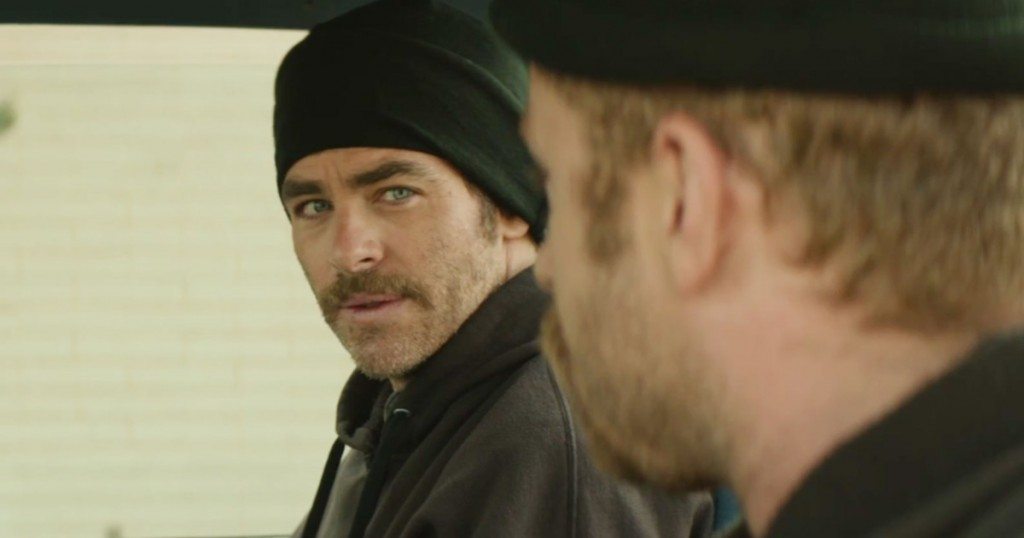 Unarguably, his best film and his best role, to date, 'Hell or High Water' solidified Chris Pine's position as a serious actor. Two brothers carry out bank robberies to gather enough cash to save their family ranch. Consequently, they are chased by two Texas Rangers. One of the best films of the year, it was universally acclaimed for its acting, story-line, and tone, among other things. Pine played the character of Toby Howard, the younger brother, who is more contained and better focused than his elder brother, Tanner. The stoic and grave Toby was a turnaround for Pine, who had been craving for something distinct that would be different from his other, rather run-of-the-mill roles. And this film provided him exactly, or more than, what he was looking for.
Read More: Best Margot Robbie Movies