Elizabeth Banks is one of those exceptionally talented American actresses who remains criminally underutilized by the Hollywood industry. Having made her debut in the 1998 indie flick, 'Surrender Dorothy', Banks went on to become a highly prolific actress but she has been sidelined for a vast majority of her movies. Some of her best performances have come in supporting roles in the midst of great ensemble casts and that tells a lot about her strength as an actress. Many of Elizabeth Banks' movies have been dramas, rom-coms or biopics and she is known to have worked in a wide range of genres and succeeding in most of them. So with all that said now, let's take a look at the list of top 12 Elizabeth Banks movies.
10. Pitch Perfect 2 (2015)
As an "Elizabeth Banks movie", this one surely qualifies. Maybe not for the acting but certainly for the directing. Banks reprises her role as Gail Abernathy McKadden, the a capella competition commentator. She has a more significant part to play here than in the original but to be honest, this is more of a display of her directorial skills than anything else. While the film is certainly not on the level of its highly entertaining and charming original, it still has its moments and Banks, despite a few hiccups, manages to find the right tone and shows great promise as a director.
9. Definitely, Maybe (2008)
Doing a rom-com can be really challenging unlike what most people think. While it's a classic Hollywood genre that has churned out many atrocious pieces over the years, there are always a few that manage to surprise you. 'Definitely, Maybe' is one such film that completely caught me off guard. Set in the 90s, it tells the story of a man, on the verge of a divorce, who is questioned by his daughter about his past life and how he fell in love with her mother. Banks plays the mother and ex-wife of the lead character and she surprises us once again in a different avatar as she manages to bring in a sense of quirkiness and humor to her role that fits perfectly with the tone of the film.
8. Pitch Perfect (2012)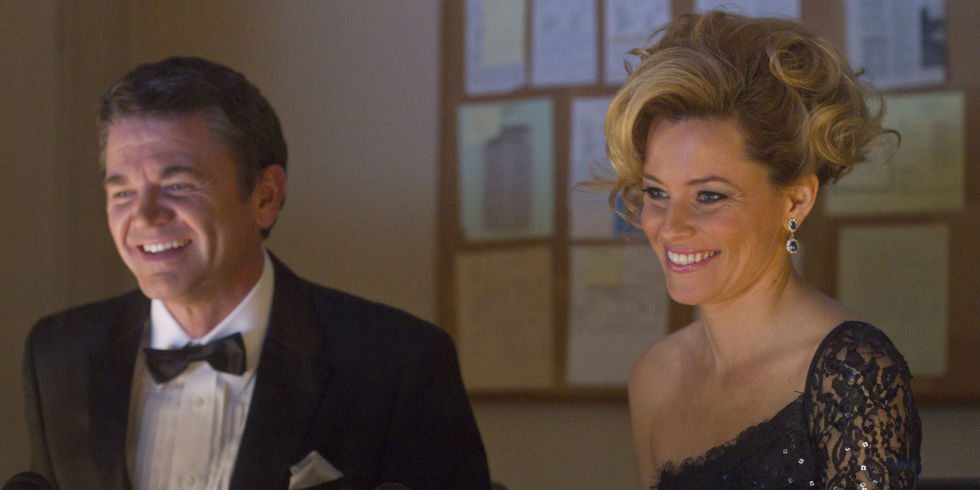 Banks has a relatively smaller role to play in this musical comedy that follows a college fresher who reluctantly joins an all-girls singing group and manages to bring in some energy and liveliness to the whole environment. However, the group will soon take on a male singing group in a fest. Banks plays Gail Abernathy McKadden, one of the commentators for the competition and while she has a minor part in the film, she charms and lightens up the atmosphere even with her limited screen time. It's a fun flick that doesn't set out to break new grounds but comes off as a delightful watch, thanks to the wonderful performances of its cast.
7. Invincible (2006)
'Invincible' follows the standard Hollywood underdog-triumph formula to chronicle the life of Vince Papale who played for the Philadelphia Eagles from 1976 to 1978 with the help of his coach Dick Vermeil. Banks plays Papale's love affair and future wife and whilst the whole movie centers on Wahlberg's performance, Banks does make her aware of her endearing presence which is all what her role demands here. The film is certainly not the most layered piece of drama and is way too polished for its own good but it's hard to ignore its inherent charm, lightheartedness and endearing optimism.
6. The Hunger Games (2012)
Gary Ross' highly acclaimed dystopian sci-fi adventure features an ensemble cast that includes Jennifer Lawrence, Woody Harrelson, Liam Hemsworth and of course, Elizabeth Banks. Banks, with her distinctive make up and charming outfit, brilliantly manages to hold up to the film's inspiring cast and to think that she could stand out in a movie that features Lawrence, Harrelson and Hemsworth is in itself a testament to her acting prowess. 'Hunger Games' is an exceptionally well crafted film that rides on its ambition with remarkable flair and panache.
Read More: Nicolas Cage Movies
5. Seabiscuit (2003)
Gary Ross' uplifting sports drama tells the story of its titular character; a race horse who, with the help of his loyal, determined jockey, comes out on top, stunning the nation and lifting their spirits during the troubled times of the Great Depression. Banks plays the wife of Seabiscuit's owner, Charles and she delivers a sharp, witty performance as a gracefully clever woman whose invigorating presence embodies the undying spirit of the champion horse. 'Seabiscuit' is a sharp, compelling drama told with heart and elevated by strong performances from its stupendous cast that includes the likes of Tobey Maguire and Jeff Bridges, Chris Cooper and William H. Macy.
4. W. (2008)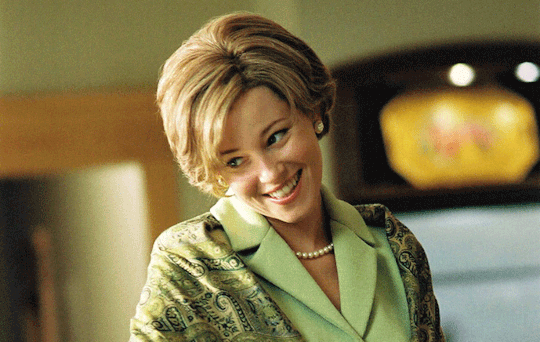 One of the best parts of Banks' portrayal of Laura Bush in 'W.' is that she never really tries to imitate the First Lady and instead just plainly focuses on her voice, looks. Now this is a higher level of performance because she truly manages to humanize the character without resorting to any kind of acting gimmicks which would have only turned the performance into an absurd mockery. The film was highly acclaimed by critics and appeared on a few best of the year lists while others deemed the film "poorly timed" and criticized the film for its tonal inconsistencies.
3. The 40-Year-Old Virgin (2005)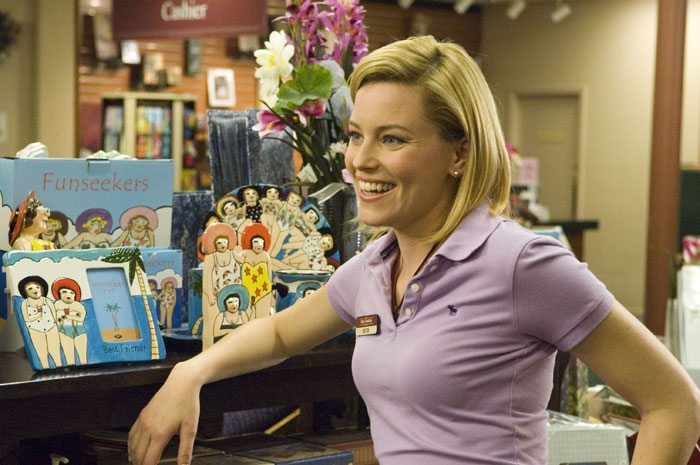 This sex comedy directed by Judd Apatow stars Steve Carell as a middle-aged man on the road to finally losing his virginity. Banks plays a bold, charming, attractive bookstore clerk who seems genuinely interested in Carell's character and develops a playful relationship with him. Banks' performance here isn't particularly challenging or emotionally demanding on any level but she's precisely in tone of the script and manages to charm and entertain every moment she has onscreen. The humor comes off as genuinely charming and whilst it tends to get a bit too silly at places, the overall experience is more than satisfying.
2. Love & Mercy (2014)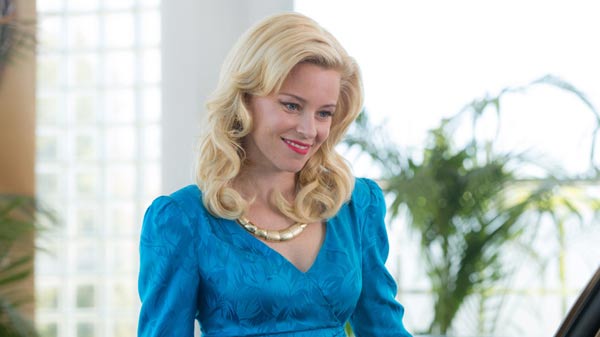 In this biographical drama about American musician Brian Wilson, Banks plays Wilson's second wife; a challenging role which she took on effortlessly in a richly intricate performance, perfectly embodying the characteristics of Melinda Ledbetter and bringing out the human side of her character in a way that feels genuinely believable and honest. The film is beautifully crafted and features some exemplary storytelling as Bill Pohlad's visually bold, authentic style makes for an exhilarating experience. Whilst the film did receive massive acclaim at its release, it seems slowly slipping into obscurity with time.
1. Slither (2006)
'Slither' is a lovely sci-fi comedy horror that parodies the B grade horror flicks of the 1950s and pays tribute to the science fiction genre. The film is set in a small town in modern America, plagued by zombies as the residents are turned into the monster creatures. Banks plays a survivor who almost single-handedly fights off the alien force as her husband is possessed. It's one of Banks' more challenging role in that it pushes her to certain emotional edges she's never been before. She is remarkably vulnerable, clever and delivers a heroic performance, probably one of the strongest of her career.
Read More: Chris Hemsworth Movies