The stories of movies have not always been original works of the writer or director. A lot of the times many stories and scripts are based on one or the other form of literary work. Hence, even the Academy awards and other prestigious awards for films have separate categories for original screenplay and adapted screenplay. To adapt a novel and make it into a critical and commercial success is also an art and no easy work. Usually when a novel is adapted to a film, we have a general idea of what to expect and maybe we have expectations but that happens in cases we know that a particular movie has been adapted from a novel.
There have been countless such famous adaptations- 'Harry Potter', 'The Shining', 'The Social Network', 'The Godfather', 'Slumdog Millionaire', 'Life of Pi', 'The Shawshank Redemption', 'To Kill a Mockingbird' and 'Jaws' to name a few well known and successful movies. But what about certain famous movies we had no idea were actually adapted from a novel? Here is a list of movies you didn't know were based on novels:
10. Goodfellas (1990)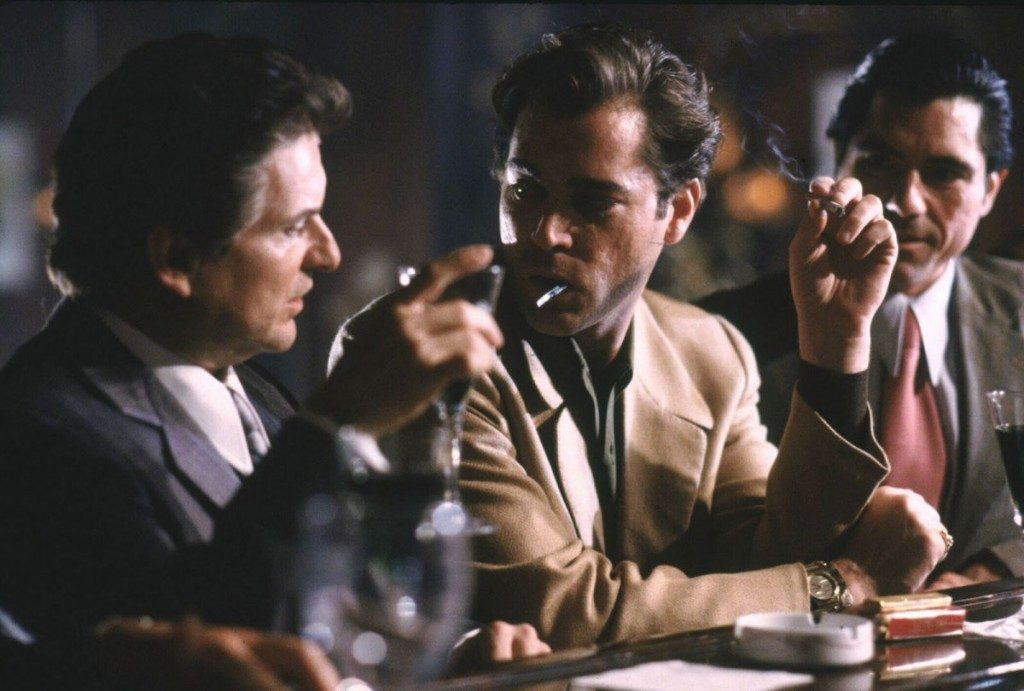 Goodfellas is a classic Martin Scorsese crime film. Having superb performances from Ray Liotta, Robert De Niro and Joe Pesci but did you know the movie was based on a 1986 non-fiction book Wiseguy: Life in a Mafia Family by Nicolas Peggi. It is an actual story of mafia mobster Henry Hill who later became an informant played by Ray Liotta. The movie was nominated for various Academy awards including a nomination for Scorsese and Pileggi. Joe Pesci won an Academy award for Best Supporting actor for his portrayal of Tommy Devito.
Read More: Best Psychopath Movies of All Time
9. L.A. Confidential (1997)
L.A. Confidential, a critically acclaimed neo-noir crime thriller of the 90s boasts of an exceptional cast of Kevin Spacey, Russell Crowe, Guy Pearce, Kim Basinger, Danny DeVito and James Cromwell, a tight script and a thrilling suspense. What we might not know is, it was actually based on a 1990 novel of the same name by James Ellroy. The movie was nominated for 9 Academy awards winning 2- Best Adapted Screenplay and Best Supporting Actress (Kim Basinger), it could have won more had Titanic not been a competition that year.
Read More: Best Murder Mystery Movies of All Time
8. Die Hard (1988)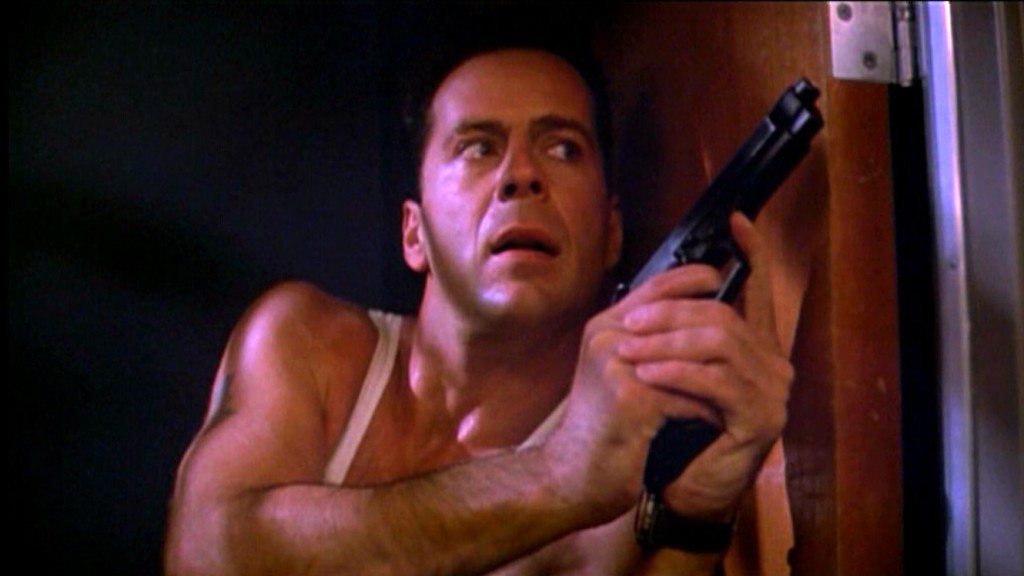 "Yippee-ki-yay, motherf**ker," No! You won't get to read it in the book but Die Hard, the Christmas themed action flick directed by John McTiernan is based on a lesser known 1979 Roderick Thorp novel by the name Nothing Lasts Forever. The movie gave us some excellent action moments, one of the best villain of all time in Alan Rickman's Hans Gruber and white vest killing a bunch of people blurting out catchy catchphrases Bruce Willis. The movie was nominated for 4 Academy awards, all technical ones but sadly did not win any.
Read More: Best Teen Movies of All Time
7. Mrs. DoubtFire (1993)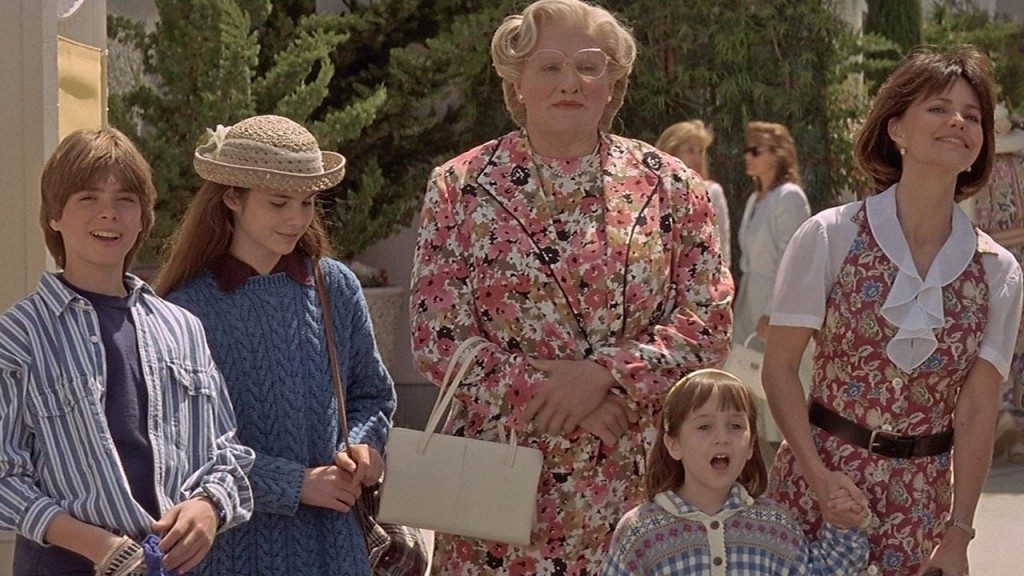 The Chris Columbus directed comedy drama starring Hollywood gems Robin Williams and Sally Field and Pierce Brosnan was a full-fledged family entertainer gaining critical and financial success. The movie was based on an English novel Alias Madame Doubtfire (1987) by Anne Fine. Robin Williams proved how good an actor he was playing 2 roles, one of them being a Scottish housekeeper Mrs. Euphegenia Doubtfire. It's a fun filled emotional ride and one you won't regret watching. It deservedly won the Academy Award for best make-up. It was told it took 4 hours to get in the Mrs. Doubtfire get up. Woah!
Read More: Best Stalker Movies of All Time
6. Ben-Hur (1959)
Charlton Heston starrer magnum opus Ben-Hur was a film unlike any other. The scale at which it was made, the sets, the quality, the story remain unmatched. It remains an all-time classic! The epic historical drama was based on an 1880 novel Ben-Hur: A Tale of Christ by Lew Wallace. The book was considered "The most influential Christian book of the nineteenth century". The movie was a lengthy film clocking more than 3 hours but it did not matter. The sheer scale of the movie demanded it and the writing was exceptional. The chariot race seen in the movie is still revered among most movie lovers. Such films just cannot be remade. It was tried recently but flopped big time. Heston gives a performance of a lifetime and the film broke records winning 11 Academy awards!
Read More: Best Thriller Movies of All Time
5. Blade Runner (1982)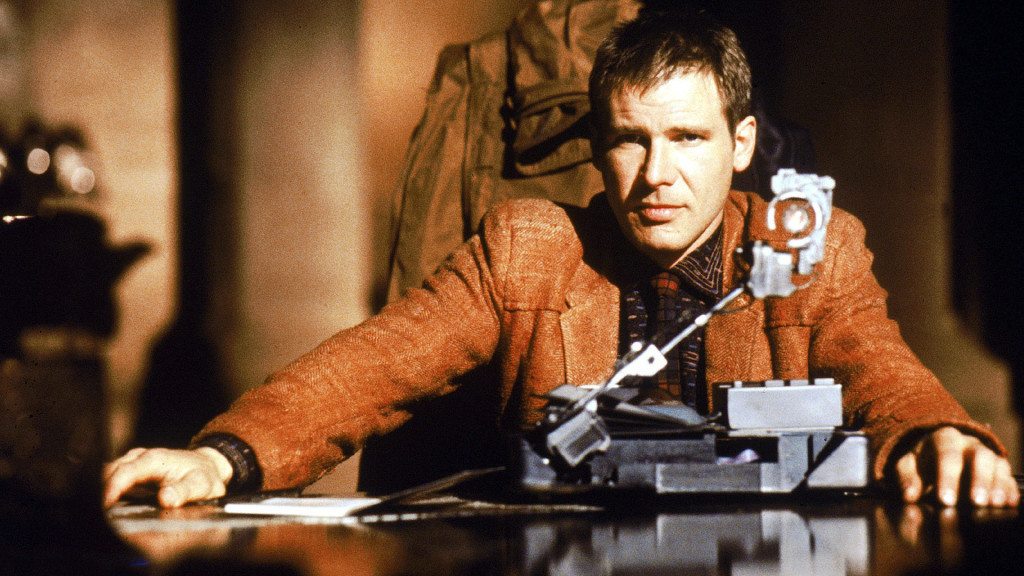 Blade Runner is considered one of the best science fiction film of all time. Its ideas, theme, messages are unlike others and the movie comes up with things to shock the viewers. Directed by the legendary Ridley Scott, the movie was based on a sci-fi novel published in 1968 by Philip K. Dick titled Do Androids Dream of Electric Sheep? With music given by Academy award winner Greek composer Vangelis and Harrison Ford at his best, the story revolves around genetically engineered replicants who look like humans, and special police operatives called Blade Runners. It has achieved a cult status among fans.
Read More: Best Sport Movies of All Time
4. The Graduate (1967)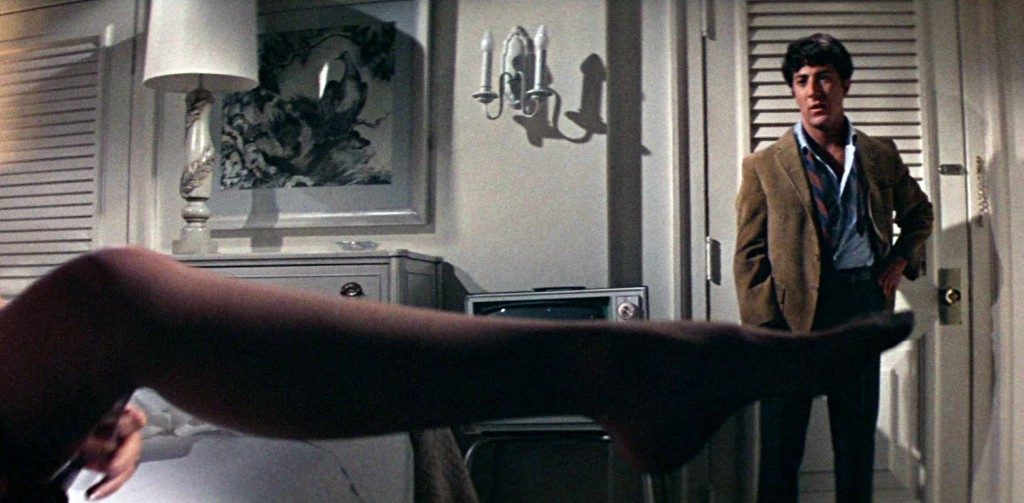 A coming of age film starring Dustin Hoffman in his early years was based on 1963 novel by Charles Webb of the same name. The film is based on Hoffman's Benjamin Braddock, a college graduate who is seduced by an older woman and also falls in love with her daughter. The film was a big critical and commercial success and has attained countless fans over the years since. The movie was nominated for 6 Academy awards with director Mark Nichols winning the Best Director award.
Read More: Best World War II Movies of All Time
3. Forrest Gump (1994)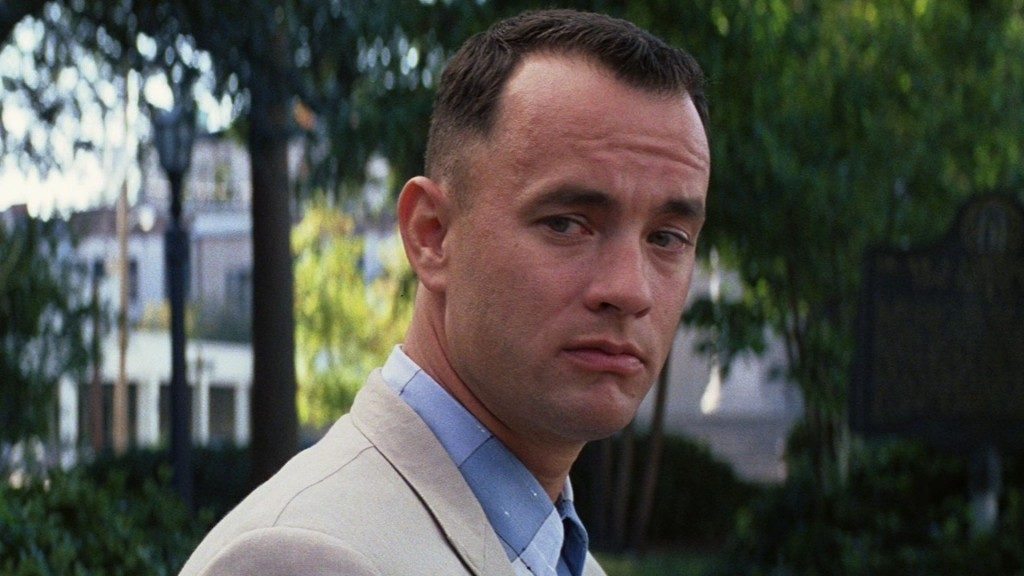 Story of a dim witted, happy go lucky man, who goes through life without any aim and a single purpose, love for one girl. His adventures are eccentric; he is a veteran, he meets politicians, musicians and celebs and he even becomes a celebrity. A feel good film in any moment. Both Tom Hanks and Robert Zemeckis here are in the absolute prime of their careers and they gave us a film for the ages. It was based on a 1986 novel by Winston Groom of the same name. The movie was nominated for 13 Academy awards winning 6 for Best Picture, Best Actor in a Leading Role, Best Director, Best Visual Effects, Best Adapted Screenplay, and Best Film Editing.
Read More: Best Philosophical Movies of All Time
2. Mackenna's Gold (1969)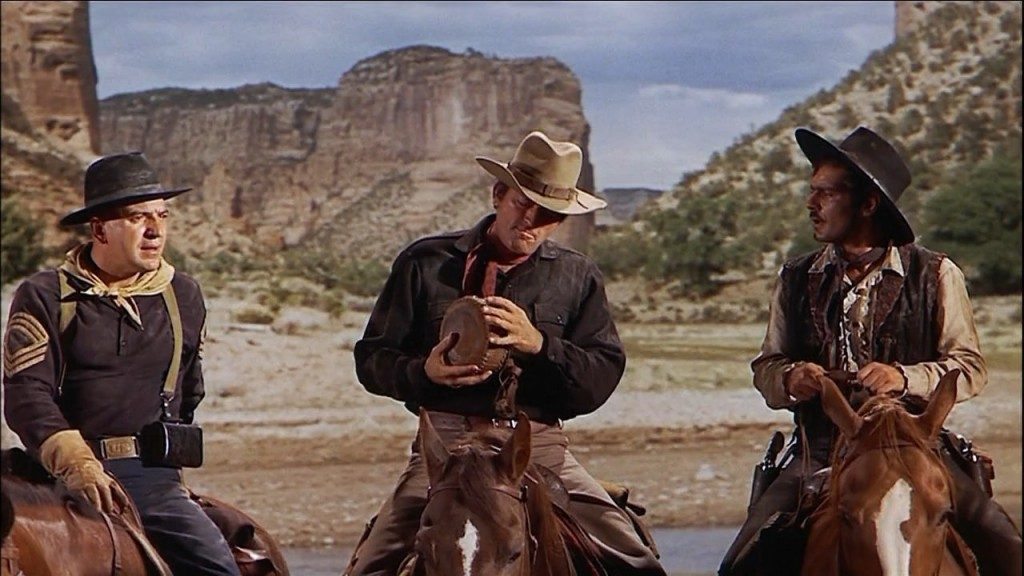 Mackenna's Gold is considered one of the best western films of all time but what we might not know is that it is actually based on the 1963 novel of the same name by Heck Allen. The film is power packed with great performances from the excellent Gregory Peck playing the titular Marshal Sam MacKenna and joined by Omar Sharif, Terry Savalas and an impressive cast. The climax is a visual delight, the story superb and a certain must watch if one is interested in watching old classic western films. Mackenna may have found gold or not but this movie is certainly gold!
Read More: Best Cult Movies of All Time
1. Schindler's List (1993)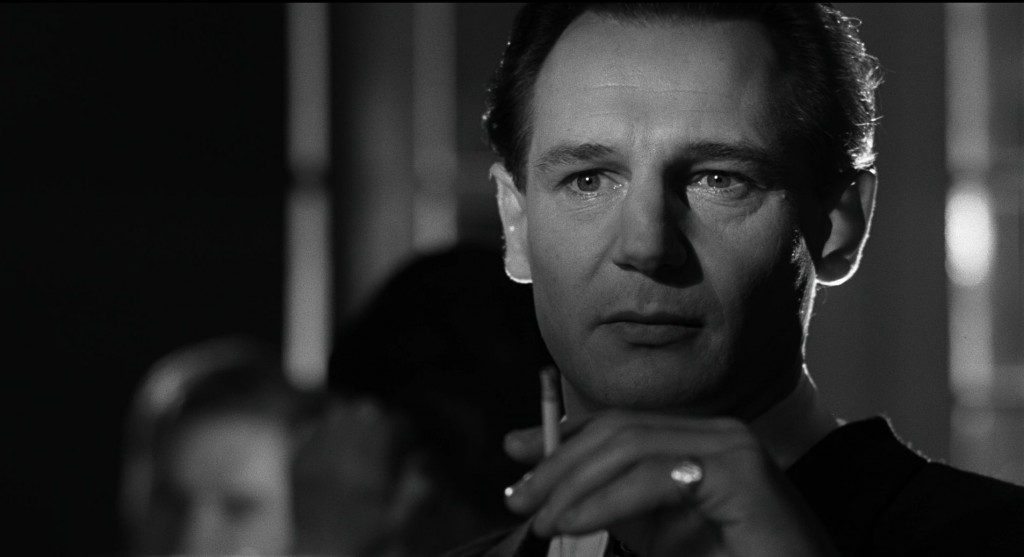 Steven Spielberg's World War II period drama based on a real life incident was based on Booker Prize-winning historical fiction novel published in 1982 by Australian novelist Thomas Keneally called Schindler's Ark. The movie and the book show the life of Oskar Schindler, a Nazi party member who saved several Jews from Poland and Germany at a time when they were being killed off by Hitler and his men. Liam Neeson plays Oskar Schindler with Sir Ben Kingsley and Ralph Fiennes joining in making a strong cast in addiction to Spielberg's direction. The movie won 7 Academy awards.
Read More: Most Confusing Movies of All Time