We are living in the golden age of documentaries. With the advent of digital technologies, even an iPhone can be used to shoot and make films. That has made the life of documentarians around the globe a lot easy. Though, that is just the technical aspect of movie-making. The more important aspect, storytelling, has also seen its scope and reach increase with every passing year. Now, documentarians don't want to just tell stories of their locality or country; they are travelling to the remotest corners of the earth in search of meaningful stories. What has also hugely worked in their favour is that they are now becoming more and more commercially viable.
Historically, documentaries have never made money at the box office (except Michael Moore films). That's why, when you look back 10 or 20 years ago, the number of documentaries produced were significantly less than they are now. But with the emergence of online streaming services, nowadays, documentaries have found a new breathing ground. Netflix, of course, is leading the way, but Hulu is not far behind. Today, we are going to list down the top documentary movies on Hulu that you can watch right now. This list consists of all kinds of documentary films: from true crime documentaries to biographical documentaries. I would suggest not to miss any of these really good documentaries on Hulu. All of them are worth your time.
15. Becoming Bond (2017)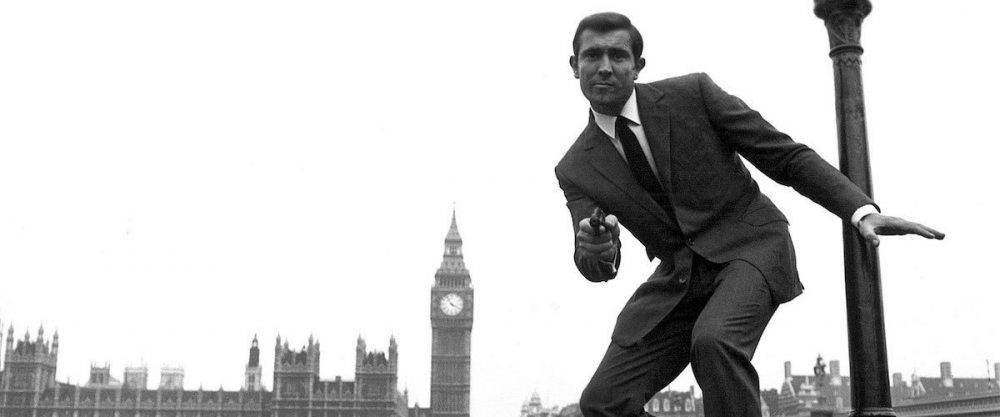 Most men have wondered how their life would be if they were James Bond. Other than the dangerous stuff, the fact that Bond is a womanizer and gets on with some of the most beautiful women is a fantasy most men wanna live. What would you do if you were offered a role for the film? Run and grab the opportunity, right? But George Lazenby was different and after doing one film, he said goodbye to fame and money turning down contracts of all seven films to follow. The documentary beautifully showcases how George, a poor Australian car mechanic, with sheer hard work and struggle, landed a role of one of the most masculine and suave characters in the movie industry and then left it all to pursue a normal life in his own country.
14. The Cage Fighter (2017)

This is a sports documentary of sorts. After you hear the story of Joe Carman you can't help but wonder if he is a real-life Rocky Balboa with much higher risk since even if he wins the prize way too minimal in terms of money and fame. Joe Carman is a blue-collar worker who works in a boiler room in Seattle. He has been cage fighting since the age of 24. At night, or whenever he gets the time he trains himself as much as he can much to the dismay and disapproval of his family members. Why do you ask? Well, Joe is now 40 and most of his opponents are much younger than him. Any fatal injury may cause him permanent damage. The documentary delves into the life of Joe as he keeps on training unable to stop fighting which he says is the only time he is proud.
13. Steve Jobs: The Man in the Machine (2015)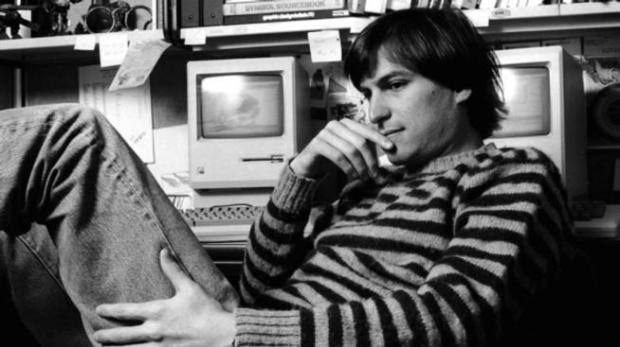 Steve Jobs is one of the few people who have given shape and direction to the digital world. It is he who conceived of devices we did not even know we needed until Apple brought them out. From the Macintosh to the iPod, iPhone, and MacBook, Steve Jobs has shaped technology and the culture around it since the first time he came across the thought of the personal computer. 'Steve Jobs: The Man in the Machine' is a documentary by Alex Gibney which focuses on the life and works of this legendary figure whose influence has been not only in the world of technology but human civilization in general. The documentary also talks about the influence of Apple products on the lives of human beings and the way they interact with each other. This is a rather revealing documentary about one of the most important figures of the 20th century, presented in vivid and uncompromising detail.
12. Jane (2017)
Who doesn't know Jane Goodall? If you are an animal lover and regularly watch National Geographic and Animal Planet then I am sure you have at least heard of her. She is the one responsible for doing groundbreaking work relating to chimps. The film starts with Jane being just 26 and approached by scientist Dr Leakey to mingle with a community of chimpanzees in Gombe, Tanzania. Jane didn't have any degree or experience. This why Leakey chose her since he wanted someone who has an open mind and doesn't have any preconceived notion. Jane knew that this is once in a lifetime opportunity agrees and begins her research work. After seeing the old Jane Goodall for so long it is kinda strange to see her young. Anyway, the film consists of footage from as early as the 1960s. It is a great documentary for any animal lover.
11. Batman and Bill (2017)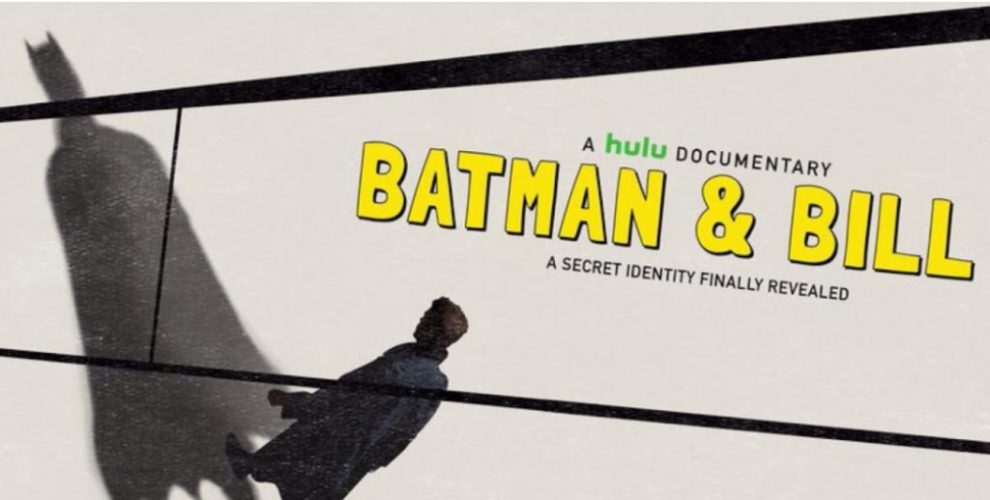 If you love Batman then this documentary is a must-watch for you. The film is about Bill Finger, the man who was party to inventing the famous caped crusader. He was the one to provide the iconic origin story and creating the nemesis. But it was only years later that he received the credit he deserved after rallying of fans. The documentary is really fun as it shows the history of Batman including how the idea was conceived and many other unknown facts that many of us didn't know. Overall, this is a documentary any superhero lover would love to watch.
10. Free Solo (2018)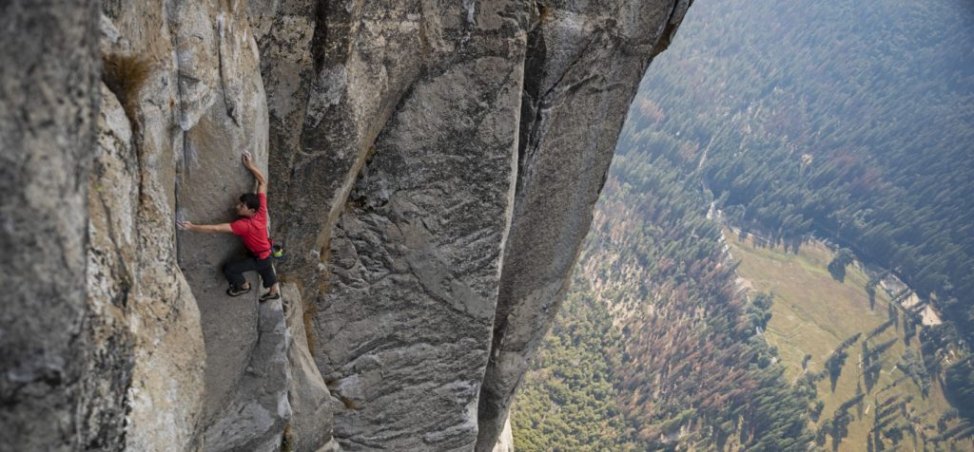 Directed by Elizabeth Chai Vasarhelyi and Jimmy Chin, this 2018 documentary focuses on the experience of Alex Honnold, the American solo rock climber as attempts to climb the vertical rock formation popularly known as El Capitan. The most thrilling aspect of Honnold's climbs is that he does them without any rock climbing gear or the use of safety ropes for that matter. Shooting the film was also naturally a challenge, and the producers had to gather an entire crew full of proficient rock climbers. The documentary ended up being loved by critics and audiences and bagged the Academy Award for Best Documentary Feature and also seven Primetime Emmy Awards. An extremely thrilling experience, 'Free Solo' with exhilaration few high-flying Hollywood blockbusters will manage.
9. Apollo 11 (2019)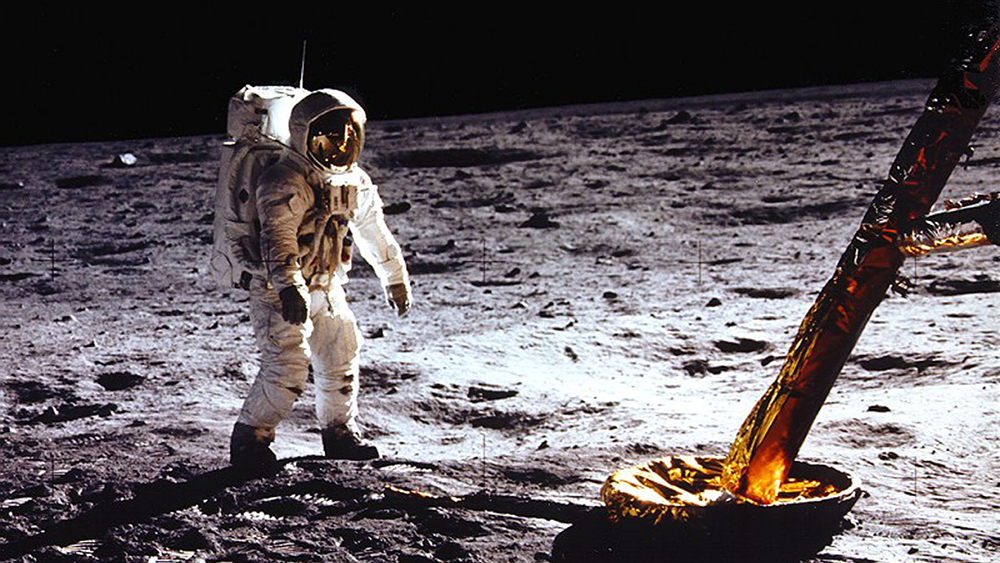 The Apollo 11 spaceflight was, as correctly told by Neil Armstrong, "a giant leap for mankind". The moon, which was considered a heavenly being since the days of yore, with myths and legends ascribed to it, was conquered by man. This 2019 documentary, made on the 50th anniversary of the moon landing, is directed, edited and produced by Todd Douglas Miller who was approached by CNN Films for the project. Interestingly enough, the documentary does not use any recreation or interviews and is just a collection of footage, some of which is even unseen and in 70mm. 'Apollo 11' is an extremely awe-inspiring documentary that captures a pivotal point in human civilization that has stood as a symbol of man conquering space.
8. Life Itself (2014)
If you love cinema and have waited for the reviews of some of the most awaited films, there is a huge chance of you knowing who Roger Ebert is. Working for Chicago Sun-Times almost throughout his career, Ebert was able to carve out international popularity as probably the most influential film critic of his generation. Ebert himself announced that the project was underway before he passed away in 2013. The film is based on his similarly-titled memoir and focuses on his life during the last few months. Interviews of his friends, his wife, eminent filmmakers like Martin Scorsese, Werner Herzog, and others are heavily featured in this documentary. Overall, 'Life Itself' gives us a look into the life of a film critic who managed to make his voice and opinions about cinema a cultural icon of America which lasted for several decades.
7. The Beatles: Eight Days a Week (2016)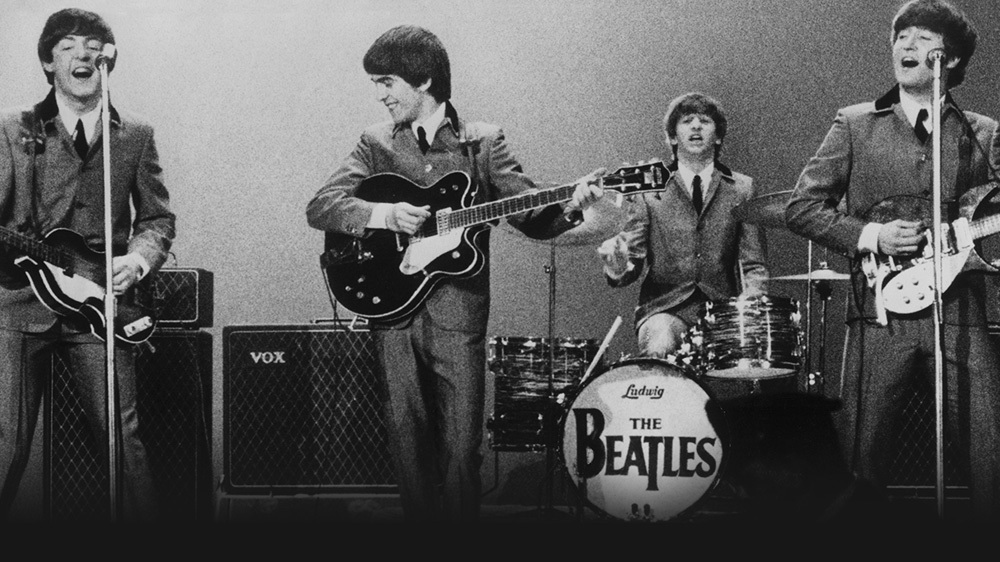 It is a well-known fact that The Beatles stopped touring right in the middle of their career because they were disillusioned by the extreme fanfare, now popularly known as Beatlemania, which followed them wherever they went. They were so disillusioned by the audience creating a ruckus at just seeing them more than enjoying the music itself, that the Fab Four thought it would be best to stop touring altogether. The film follows The Beatles right from their amateur years when they were playing at clubs in Liverpool, to their last concert together at San Francisco in 1966. The film features previously unseen archival footage of the band at their prime, making music and growing into an unparalleled musical phenomenon, unlike anything the world has ever seen.
6. Requiem For The American Dream (2015)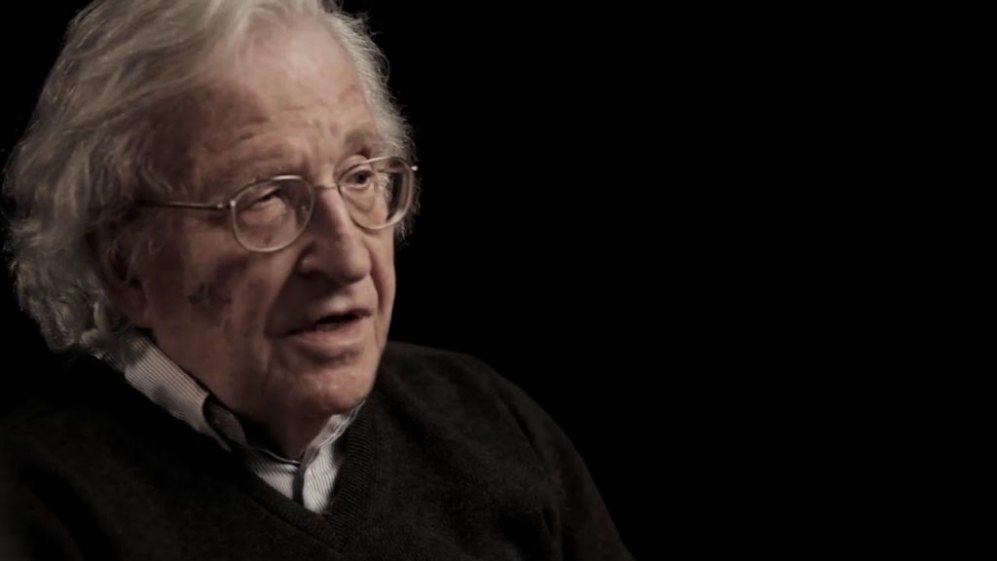 Noam Chomsky is one of the foremost philosophers in the world today. In this important socio-political documentary, Chomsky talks about how the rich upper-class people of America have managed to solidify their wealth to their class alone, making sure that the divide between the rich and the poor keeps increasing all the time. Chomsky's in-depth analysis of some social practices or economic measures of the American government over the years also shows us how this idea of the concentration of wealth was facilitated throughout American history. Chomsky does not only bash the right-wing American politicians, but also criticizes the leftist sections of the political sphere because they have all performed under the same structure, and directly or indirectly, allowed this to go on.
5. Hail Satan? (2019)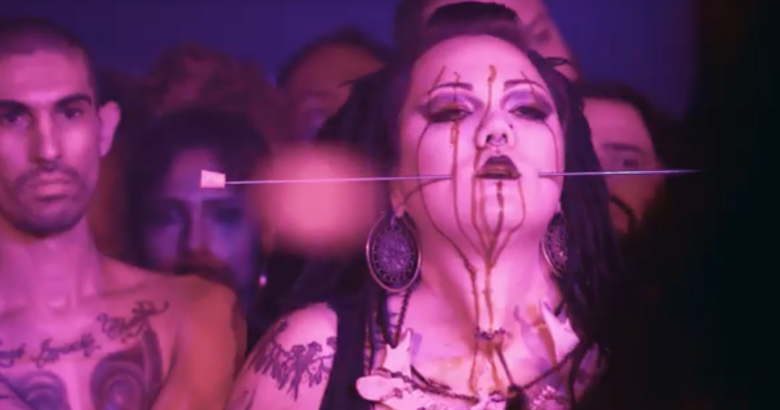 A very interesting documentary, 'Hail Satan?' looks at the culture of Satan worship that has grown up in America and around the world for decades now. While the mainstream media has always looked upon Satanists as problematic figures who were intent on spreading mayhem and disorder in society, the Satanists have over the years proved how socially and politically conscious they are. This particular documentary focuses on how with the help of some public meetings and a strong sense of humour, Satanists are trying to make people aware of the injustices in the world. They are advocates of religious freedom and far from the unorganized anarchists that they have been portrayed to be.
4. Janis: Little Girl Blue (2015)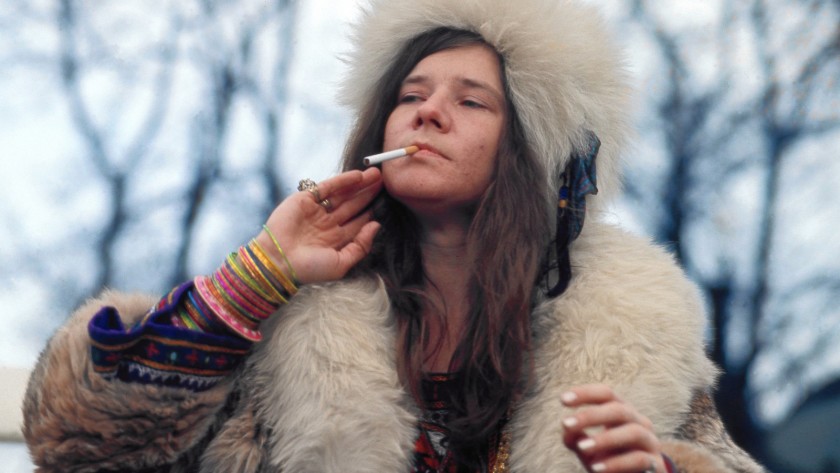 Janis Joplin is one of the most influential female figures in the history of western popular music. Her legacy, though short, is one of a woman who carved her place in the pantheon of rock and roll legends during a time when the genre was pretty male-centric. Joplin's powerful voice and her affinity for blues-rock made her one of the legends of the hippie culture. However, her hedonistic lifestyle also led to a premature death at the age of 27 alongside other rock legends of her era like Jimi Hendrix and Jim Morrison. This 2015 documentary chronicles her life, her legacy, and the influence she has had on music lovers all over. We also get to know about the contents of many letters she wrote to her parents while she was away touring. We get an insight into the mind of a self-made musical icon whose legacy lives on even five decades after her death.
3. Ramen Heads (2017)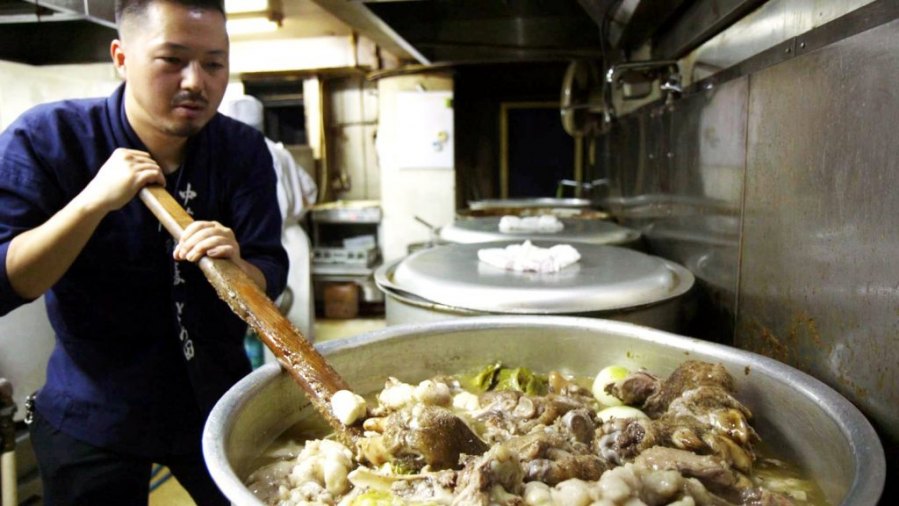 Ramen can be called the national food of Japan. Everyone in Japan is familiar with his dish and has it almost regularly. In this 2017 documentary, we go inside the kitchen of Osamu Tomita, whose restaurant is one of the most famous ramen joints in the country. The documentary tells us the importance of ramen in Japanese culture and why eating a bowl of this food is almost like a religious experience. However, if you are not passionate about food in general, you might not enjoy this documentary as much.
Read More: Movies Like Hunger Games
2. Crime + Punishment (2018)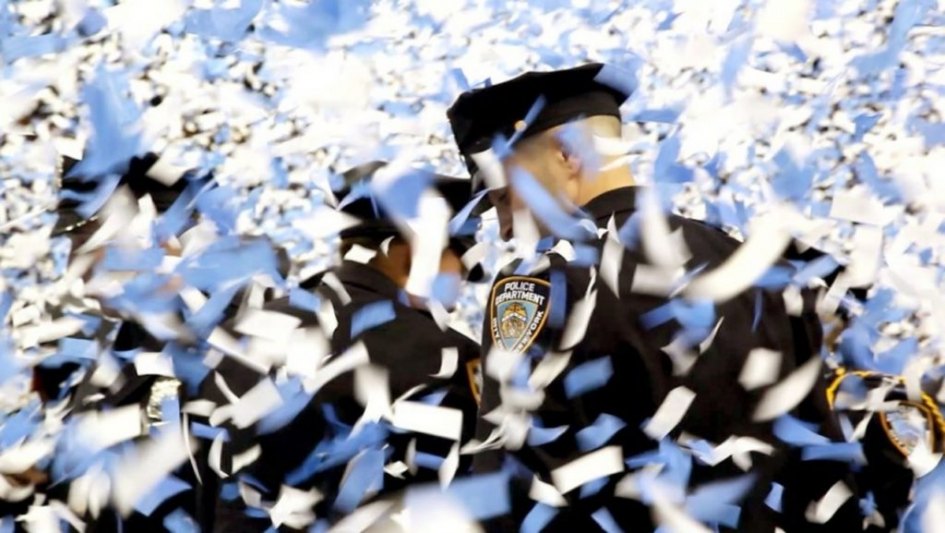 A very serious commentary on the present state of New York Police Department and how it functions, 'Crime + Punishment' centres around a dozen cops, who are now popularly known as "NYPD12", who has revealed to the public that their senior officers still push them to meet a certain number of arrests in any particular year in whatever ways they can. They point out how this notion if fundamentally wrong if you are a police officer. While you are supposed to go out into the world with a desire to help people, you are instead sent on a prowl just to arrest a set number of offenders, and trying to meet the numbers that would facilitate your promotion.
Read More: Best Documentaries on Netflix
1. Jiro Dreams Of Sushi (2011)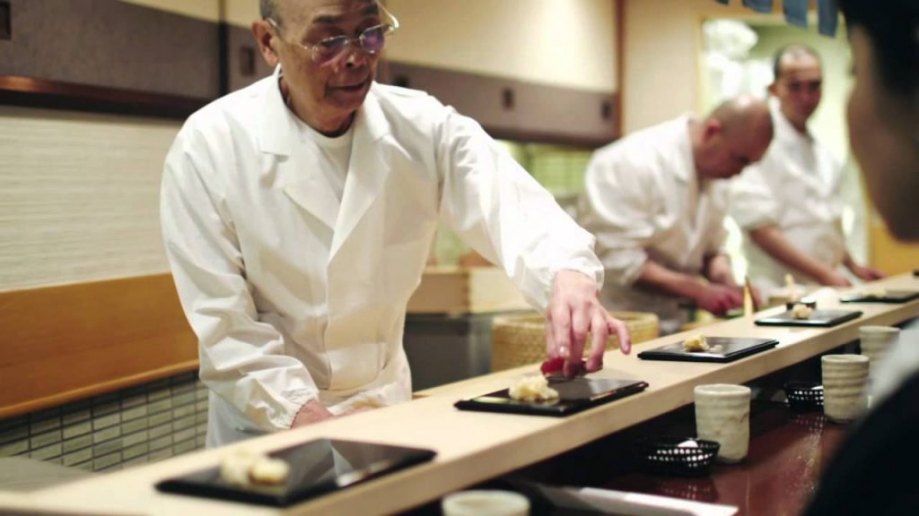 To get even one Michelin star for your restaurant is an honour and a dream for most chefs in the world. But what if I tell you there is a 10-seater restaurant in a Tokyo subway station that boasts of the elite three-Michelin star status? Well, sushi master Jiro Ono's restaurant Sukiyabashi Jiro has managed to achieve exactly that. On his quest for perfection in taste, Ono is striving towards the best in every way he can. He did not even open a single branch of his restaurant until his younger son managed to do so. Even the second restaurant has achieved as much popularity as the first one. Ono's elder son still works with him at the old joint. This is a film about loving your job and sticking to it no matter where you are in life. If you have achieved brilliance, it will never go unrecognized.
Read More: Best Documentaries of All Time