What's a chick flick? And is it sexist to even suggest that there is a genre of films meant only (for the most part) for women? Well, the answer to both the questions is another question: How do you define a chick flick? If by chick flick, you mean, films that are about a group of women obsessed with make-up and break-ups, then I would answer yes to the second question. But I don't think that's what a chick flick is. The idea of a chick flick is — and should be — different. A film with central women characters dealing in female issues could be a chick flick. Or a film that a woman can enjoy with her female friends can also be a chick flick. So, what I am saying is, the definition of a chick flick is not set in stone. For all practical purposes, I know many men, including myself, who love to watch chick flicks.
With that in mind, I set out to find the best chick flick movies that are available on Hulu. With the emergence of online streaming services, nowadays, people prefer watching movies sitting in the comforts of their homes. Netflix, of course, has the lion's share of eyeballs, but Hulu is not far behind. So, if you are planning to watch a chick flick with a bunch of your friends, you don't need to go to a theatre. You can just invite them to your house. Anyway, this list consists of all kinds of chick flicks: from love stories to coming-of-age stories. Again, here's the list of really good chick flicks on Hulu.
10. The World to Come (2020)
Starring Katherine Waterston, Vanessa Kirby, Casey Affleck, and Christopher Abbott, 'The World to Come' is a romantic drama film inspired by Jim Shepard's story of the same name. The movie revolves around Abigail, a grieving mother who has recently lost her daughter and is struggling to recover from the loss with her husband, Dyer. The couple lives an isolated life in Schoharie County. Just when it seems that Abigail has lost her passion and drive for life, everything changes with the arrival of a neighbor. Tallie is about the same age as Abigail and is also unhappy with her marriage. So, when the duo becomes friends, they quickly realize that they have quite a lot in common. Eventually, they fall for each other and start an intense sexual affair that challenges societal norms.
9. A Perfect Ending (2012)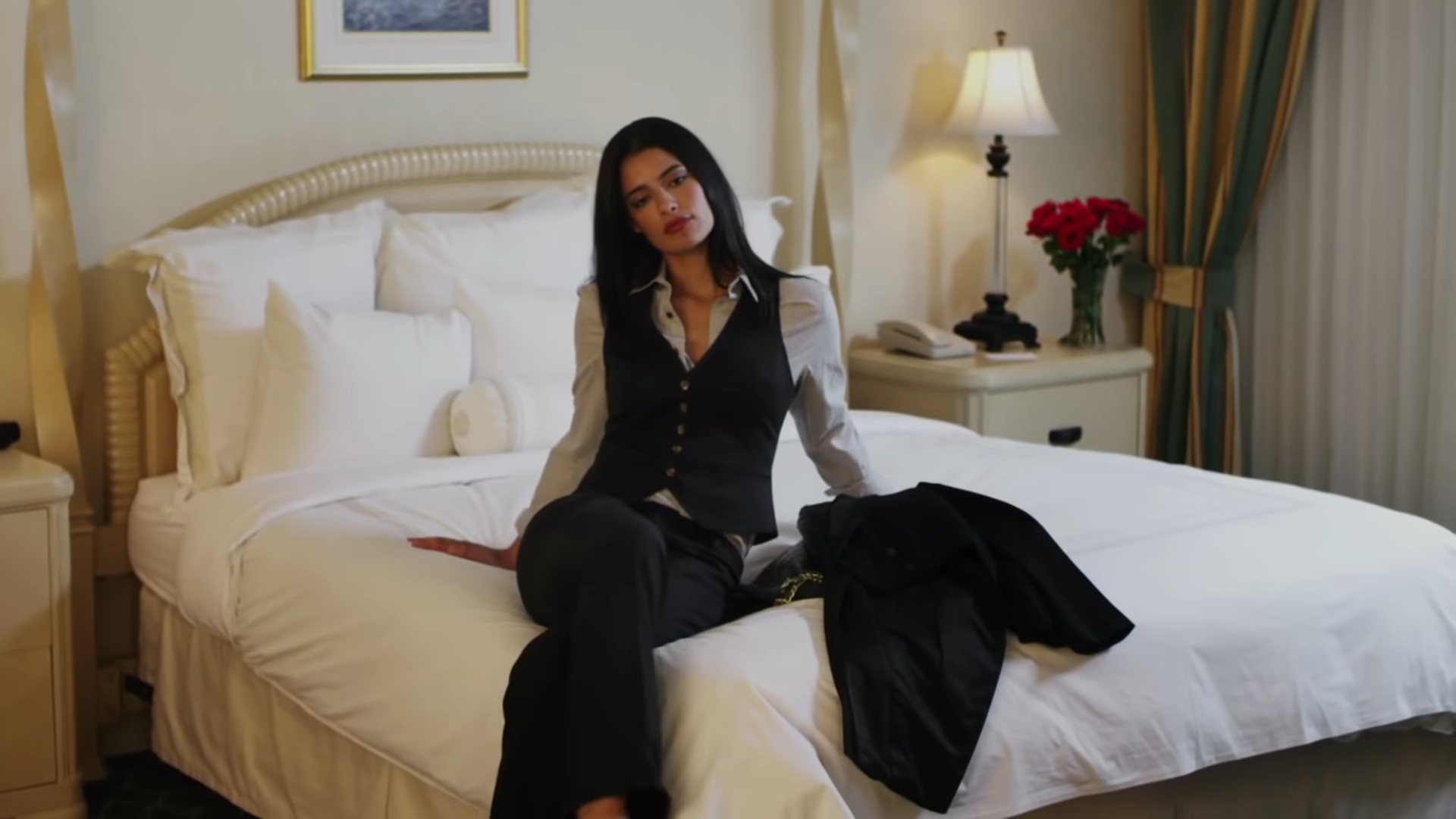 Directed, written, and co-produced by Nicole Conn, 'A Perfect Ending' is a romantic drama movie that recounts the story of love, infidelity, and unexpected twists. It follows Rebecca, a wealthy married middle-aged woman who, despite having a healthy family, feels a strange sense of emptiness. When she confides with her lesbian friends that she never had an orgasm, they suggest hiring a high-priced escort named Paris and allowing herself to live in the moment. But when Rebecca meets Paris, she feels a lot differently about their meeting than she has previously imagined. An arrangement that was supposed to bring the protagonist sexual satisfaction only ends up helping her find the love that she has been craving all her life.
Read More: Best Classic Movies on Netflix
8. All Summers End (2017)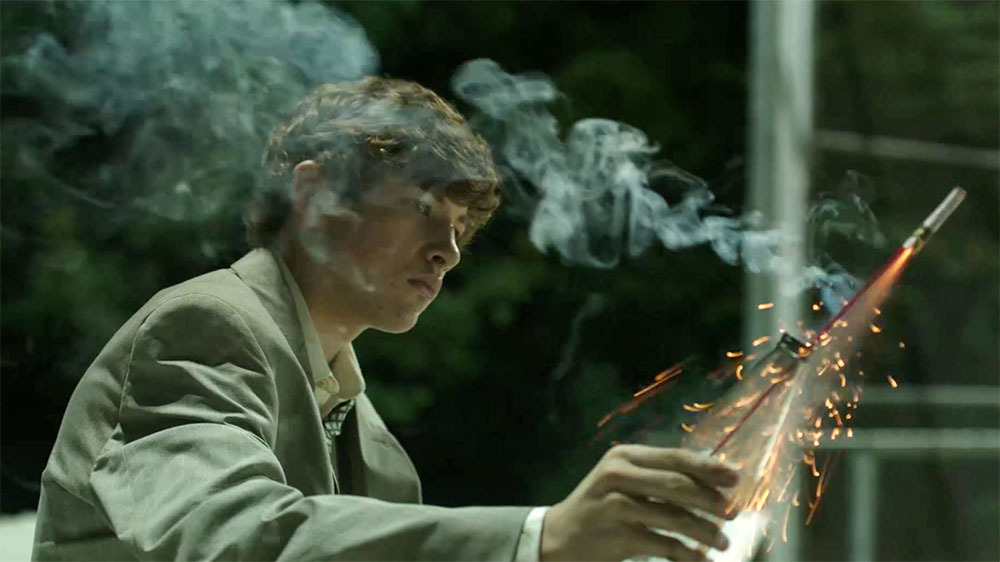 Kyle Wilamowski's 'All Summers End' is a romantic drama film that features stand-out performances by Tye Sheridan, Kaitlyn Dever, Austin Abrams, and Beau Mirchoff. The movie centers upon Conrad Stevens, a teenager who pulls a harmless prank on his girlfriend, Grace Turner, unbeknownst to the far-reaching consequences that it will end up having. When the disastrous impact begins to unravel, Conrad is overwhelmed by guilt and begins to do everything possible to make Grace's life better. However, he cannot gather the courage to tell her the truth while their summer romance becomes more intense with each week passing week.
7. It Had to Be You (2015)
'It Had to Be You' is a romantic comedy film that stars Cristin Milioti, Dan Soder, Halley Feiffer, and Kate Simses. The Sasha Gordon directorial focuses on the life of a neurotic jingle writer named Sonia, who has been a dreamer from a young age and has countless exciting plans for his future. So, when her easy-going boyfriend, Chris, proposes to her for marriage with an ultimatum, it threatens Sonia's big dreams and forces her to make a tough call. Will she sacrifice her life-long dreams to stay with Chris? Or will Sonia follow her heart and pursue her life goals? The raunchy rom-com centers upon these two questions and recounts a hilarious story about love and the unequal expectations of gender.
6. Dirt Music (2019)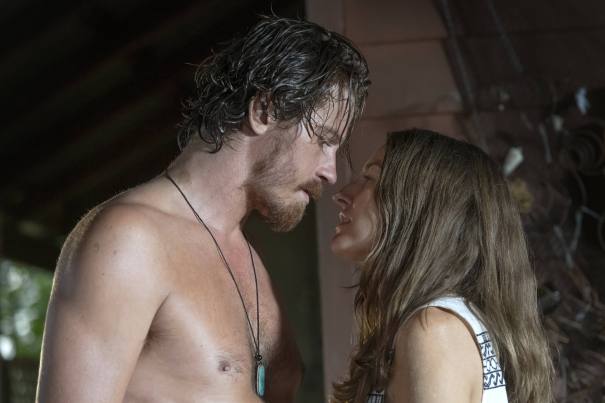 Based on Tim Winton's namesake novel, 'Dirt Music' is a romantic drama film written by Jack Thorne. The Garrett Hedlund and Kelly Macdonald-starrer center upon Georgie, a young woman who is forced to forget her dreams and live a life that she hates after losing her way. Although she lives with Jim and his sons on the West Australian coast, when Georgie meets a loner named Lu, the duo immediately feels a spark between them. Soon, their romantic interest turns into a passionate sexual affair that takes an unexpected turn when Lu retreats into the wilderness, leaving Georgie behind.
Read More: Best German Movies on Netflix
5. To the Stars (2019)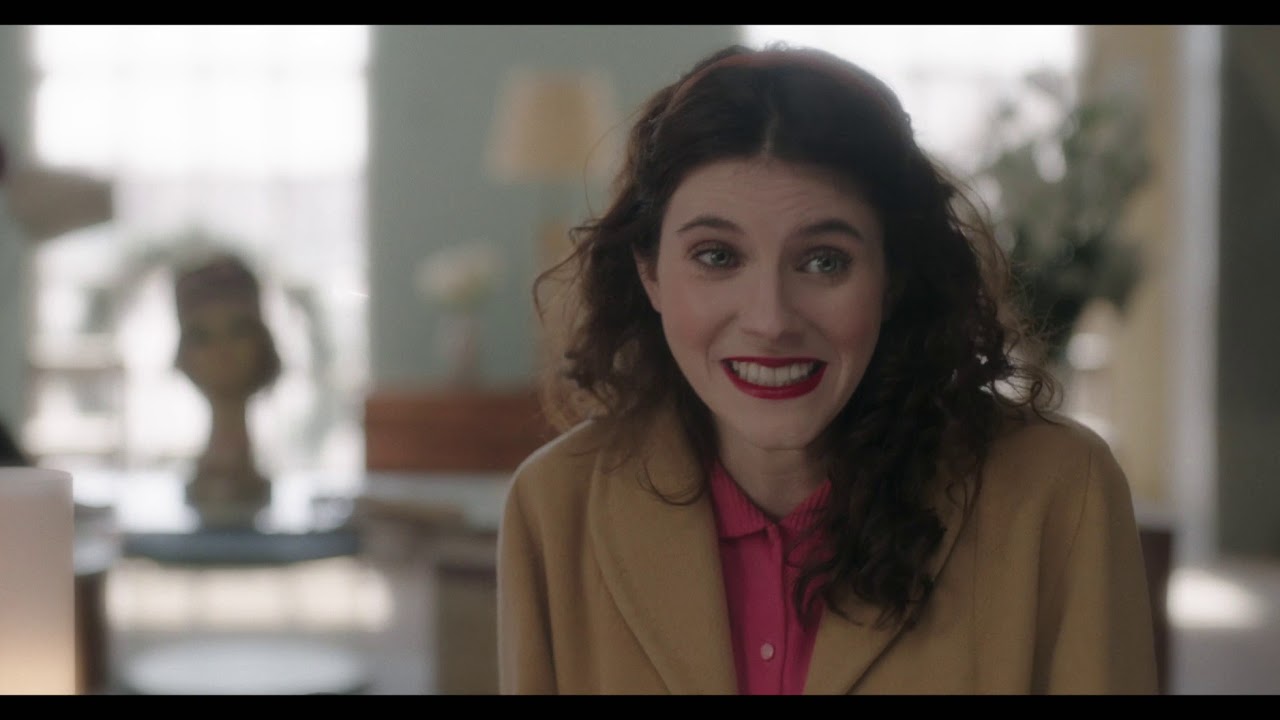 Written by Shannon Bradley-Colleary, 'To the Stars' is a drama film set in 1960s Oklahoma. It revolves around an emotionally abused teenager named Iris Deerborne, who has to face bullying at school and home alike. With each day, the weight of meaningless existence continues to push her towards depression, but luckily she then meets Maggie, a new girl at school. Unconventional and straightforward, she does not allow bullies to mess with Iris in her presence, so the duo naturally becomes great friends. As time passes, the duo forms an intense friendship that challenges their lives forever.
Read More: Best Teen Movies on Netflix
4. Vita And Virginia (2018)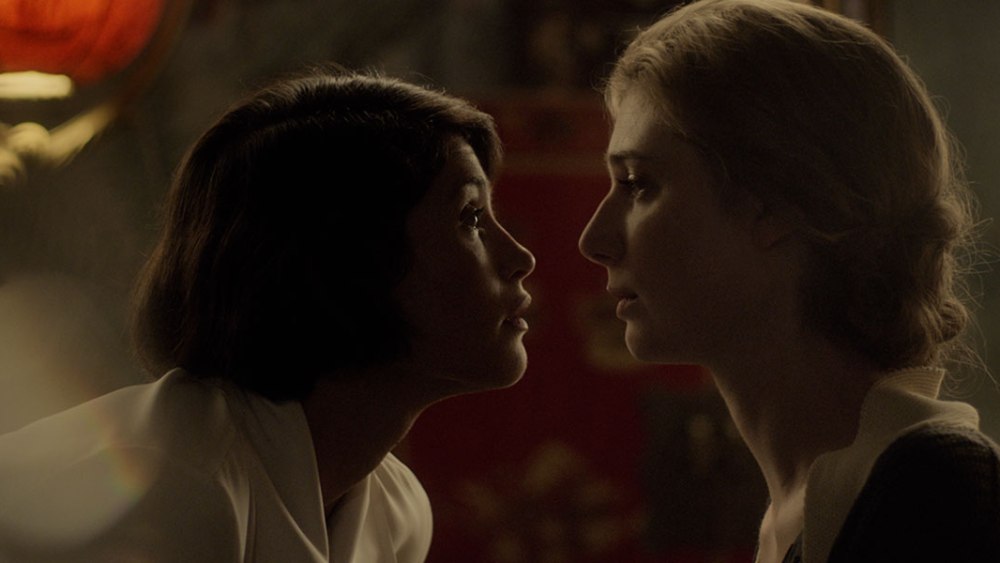 Virginia Woolf is one of the most prominent female literary figures of the 20th century. This film follows the relationship she establishes with the poet and novelist Vita Sackville-West who herself pursues Woolf and manages to take the iconic author to her bed. The film is set in London of the 1920s, where these two women used to hang out with different circles but finally manage to forge a relationship together. The only good thing that comes out of the affair is one of the most celebrated novels written by Woolf, 'Orlando'. Despite having such a great premise to work on, the film falters because of a loose script which barely manages to capture the intensity of this short-lived affair.
3. Booksmart (2019)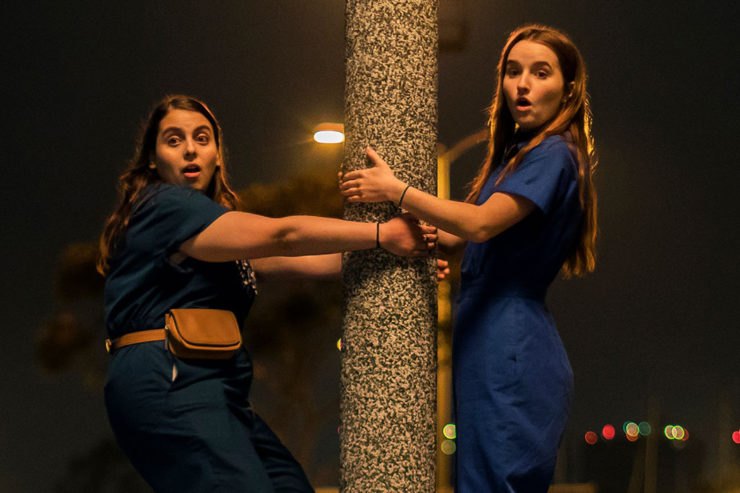 As the name of the film suggests, 'Booksmart' is the story of two teenagers who have spent most of their time in school studying hard and refraining from any social activities like partying with friends or even dating. Now about to leave school, these two friends, Amy and Molly realize that they have not had any fun in all these years. Thus, they plan to go to a graduation party being hosted by one of their friends. However, their attempts to enjoy at several parties turn into misadventures of various sorts. The girls even get drugged and end up having a psychedelic trip where they imagine themselves to be dolls. The best thing about 'Booksmart' is that it is not one of those films which you figure out right from the beginning. The story meanders through several different courses as it comes towards its conclusion. Brilliant acting and an amazing screenplay make this film one of the best chick flicks of 2019.
Read More: Best Movie Lines of All Time
2. High Strung (2016)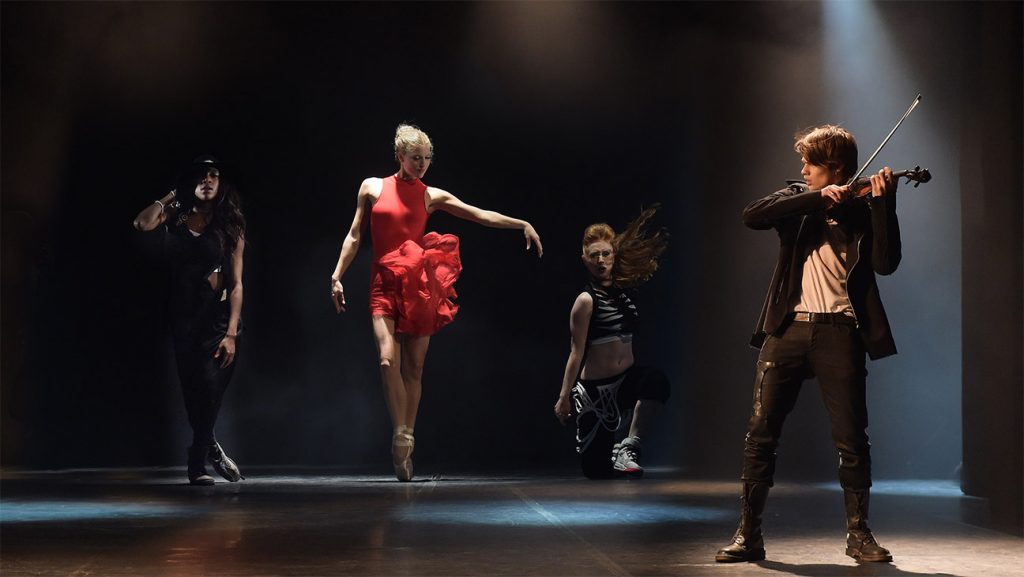 An amazing story full of music and life, 'High Strung' centres around a girl called Ruby, who is a ballet dancer at the Manhattan Conservatory of the Arts and Johnnie, a rather talented violinist who plays in the New York Subway. It so happens that Johnnie turns out to be an illegal immigrant from Britain living without his passport or any valid document for that matter. However, his immense talent with the violin makes Ruby wonder whether she can make him her musical partner in an upcoming dance competition. The two of them go through various ordeals to finally be able to participate in the competition that could change both of their lives. Yes, the plot of the film is quite cliched and we can tell what will happen by the end even without seeing it. But 'High Strung' manages to entertain its audience thoroughly without there being a single moment of boredom throughout the running time of the film.
Read More: Movies That Broke World Records
1. I Met a Girl (2020)
Featuring Brenton Thwaites, Lily Sullivan, and Joel Jackson, 'I Met a Girl' is a romantic drama film directed by Luke Eve. It follows Devon, an aspiring musician who falls madly in love with a girl immediately after meeting him. But when she suddenly vanishes, he cannot allow himself just to accept it as the end of their relationship and embarks on a quest to find her. Since his friends Nick has never seen Lucy, he believes that she is just Devon's imagination. Therefore, he chases his friend to make sure that he does not end up doing something unwise.
Read More: Best Guilty Pleasure Movies of All Time