While there are certainly many R-rated and even NC-17 rated movies on Hulu, you won't find films that are classified porn, because frankly, the MPAA hasn't created a category for a film to be labelled as one. But let's be honest with ourselves. Most of these porn movies are grotesque and are seemingly impractical at the outset. And if you are really in the mood to get horny, a sexy film is a better choice than outright porn. The most important thing that porn movies often ignore but has been picked up well by erotic filmmakers is essentially the imagination. While porn leaves nothing to your imagination, there's still a lot of scope in an erotic R-rated or TV-MA movie.
Sexiness is, by definition, a very abstract word, which is sometimes perceived as nudity, naked women mostly, and sometimes, it is perceived as acts of sex and vigour. While both of these definitions are true, these are not the only factors that define sexiness. Having said that, let's also be clear that just because these movies on this list have sexual content and sometimes graphic nudity doesn't necessarily mean they are not good. Most of the below listed Hulu movies are more than watchable. Now that we have made everything clear, let's have a look at the list of sexiest movies on Hulu right now. And please keep in mind that many of these have been rated R or TV-MA according to the MPAA guidelines.
10. Four Lovers (2010)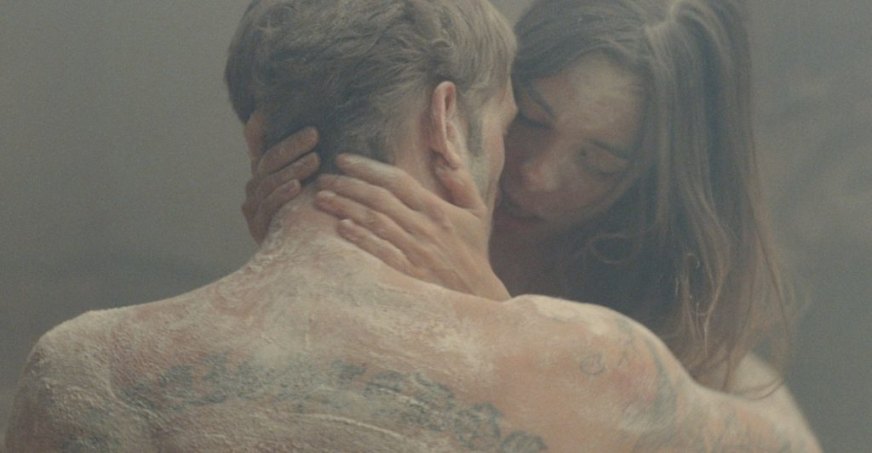 This film questions modern relationships and the terms and conditions we tend to generally label our romantic affiliations with in most cases. The plot revolves around two couples- Rachel and Franck, and Vincent and Teri. When Rachel and Vincent meet for the first time professionally, she ends up inviting Franck and his wife Teri to dinner at her house While sexual chemistry develops between Franck and Teri, Rachel and Vincent are not far behind as well. Both couples decide that they would not put any rules or boundaries to what they share and would just enjoy themselves. However, it is not as easy as it sounds. The human heart does not always run on reason or logic, and all four of these characters realize that it is quite difficult to maintain what they have signed up for. The film is rather well-shot, but it must be said that except complicating affairs both for his characters and the viewers, director Antony Cordier fails to give a new dimension to open relationships.
9. A Teacher (2013)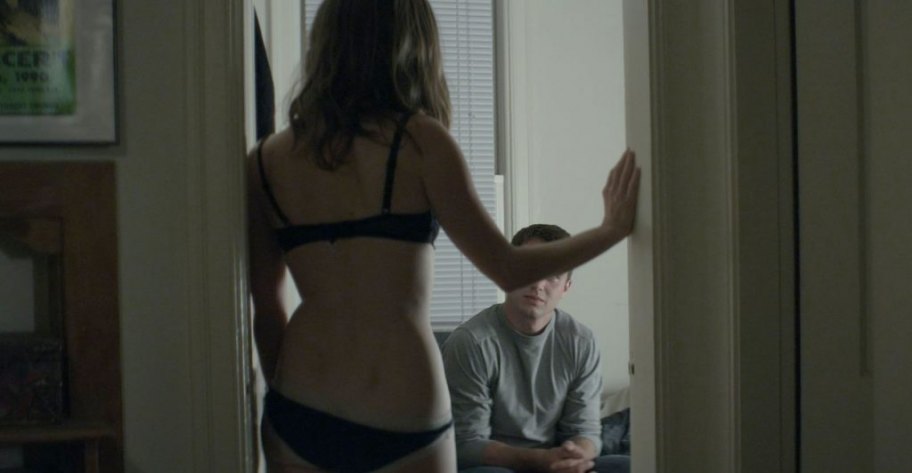 An independent film which premiered at the Sundance Film Festival, 'A Teacher', revolves around the story of Diana Watts, an English teacher who has developed a romantic attachment with one of her students, Eric. Though both of them are sexually rather active, Eric does not treat their relationship as seriously as Diana. When a few minor incidents almost lead to the pair getting caught in the act, Diana realizes she needs to call this relationship off. Because if found, her reputation and her teaching career will soon be over. This distance which she forcefully creates between herself and Eric helps Diana reassess the relationship objectively, and she begins to believe that the distance will make her fall in love with him even more. The film is mostly shot indoors, with the bare minimum use of lights. The light and shadows that we get to see on screen manage to metaphorically capture the thoughts and emotions Diana is going through as the story progresses. Moreover, the sex scenes are rather aesthetically shot despite there being ample skin show.
8. Beach Rats (2017)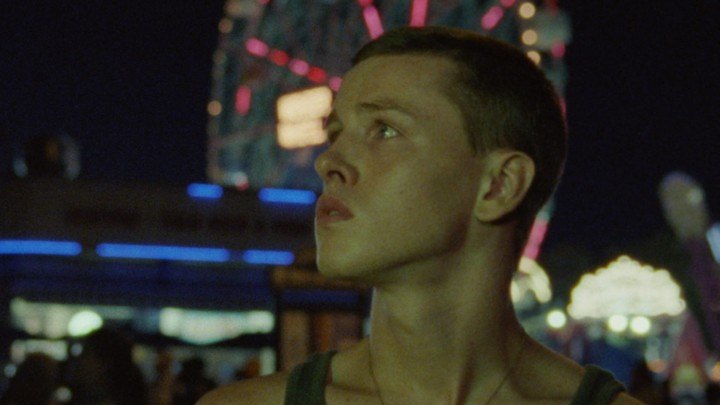 This sophomore directorial venture of Eliza Hittman is the story of a Brooklyn teenager called Frankie (Harris Dickinson). He is rather aimless in life and spends most of his days simply toying around in his neighborhood and hanging out with his good-for-nothing friends. Frankie has even managed to find a girlfriend, but he does not take the relationship very seriously. He often takes drugs, and to support this habit, Frankie looks out for gay men and has sex with them for money. It is also established in the film that he is not really a homosexual, and money is the only motivation behind his homosexual encounters. Despite Frankie desperately trying to keep this aspect of his life separate from his other persona with his friends and girlfriend, the task keeps becoming more and more difficult as the days go by. The strong performance by Dickinson goes a long way in helping us empathize with the character and the situation he is in. The restlessness of youth, who wish to leave the comfort of their homes and venture out into the world, is wonderfully captured in 'Beach Rats.'
7. Monogamy (2010)
'Monogamy' revolves around Theo, a Brooklyn-based wedding photographer who runs a seemingly shady side-business of stalking targets and taking surveillance-style photos of their activities for clients. The business is quite lucrative for Theo, and he even takes pride in being able to distance himself from the issues of his clients. However, his ethics are put to the test when an enigmatic, mysterious, and provocative woman hires Theo for some surveillance work. Gradually, the photographer finds himself getting insanely and uncontrollably obsessed with his new client. This naturally causes a rift between Theo and his fiancee, culminating in a thrilling narrative filled with exhibitionism, voyeurism, jealousy, and lust.
6. Women & Sometimes Men (2017)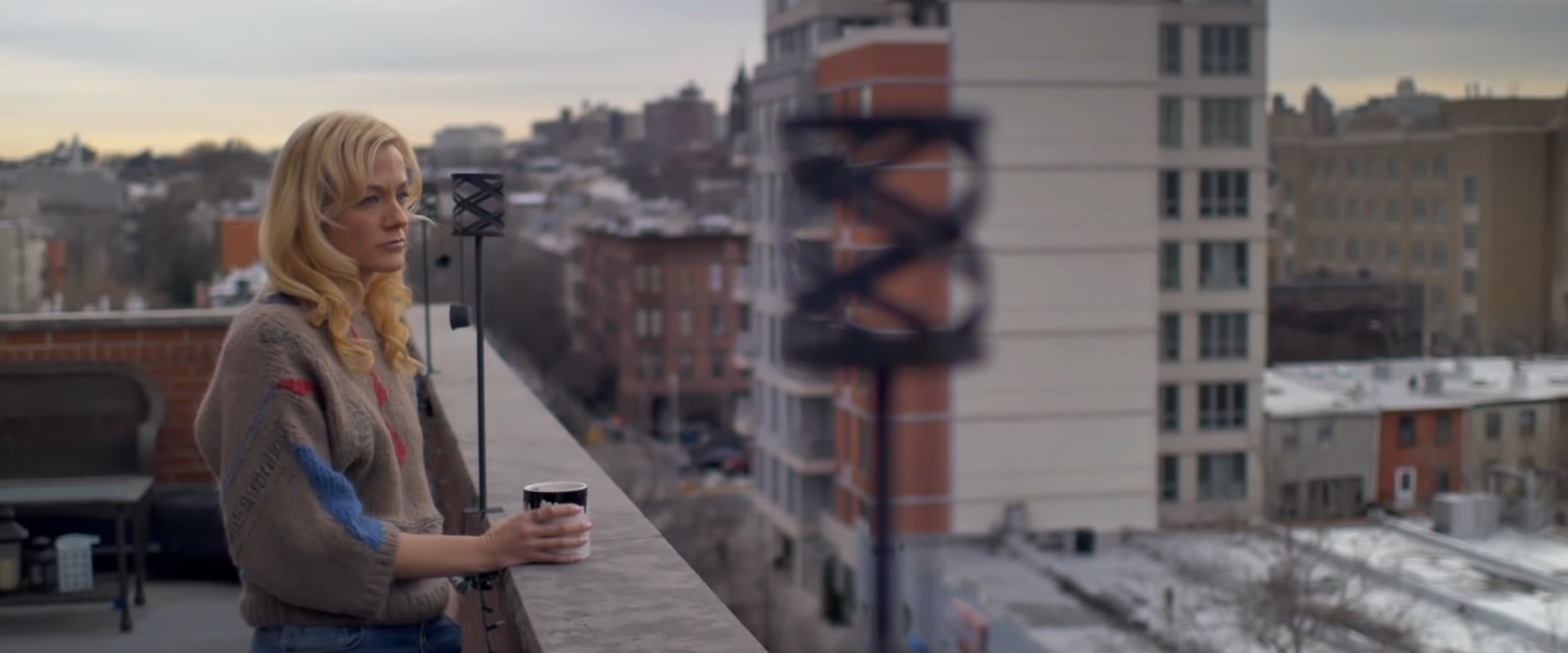 'Women & Sometimes Men' follows Sara on a journey of self-discovery after she takes the hard decision of walking out on heterosexual marriage. While discovering herself, Sara gets reminded of a beautiful and sensual relationship she had with a girl back in college. Thus, Sara begins craving for the female touch and tries her best to seek that old forgotten feeling. However, her sexuality leaves her quite confused, and with Sara now unsure of her feelings towards men; the film explores if she can completely forget the opposite gender in her efforts to find her sexual identity.
5. This One's for the Ladies (2018)
'This One's for the Ladies' is an outstanding documentary that tries to provide an accurate view of contemporary black America's sexual and social identity. It revolves around the community of exotic dancing and explores real-life experiences of various men and women as they go about finding love and pleasure through emotional as well as physical contact. Offering a window into the black culture and way of life, the authenticity of the documentary and its incredible real-life perspective makes this a must-watch.
4. Portrait of a Lady on Fire (2019)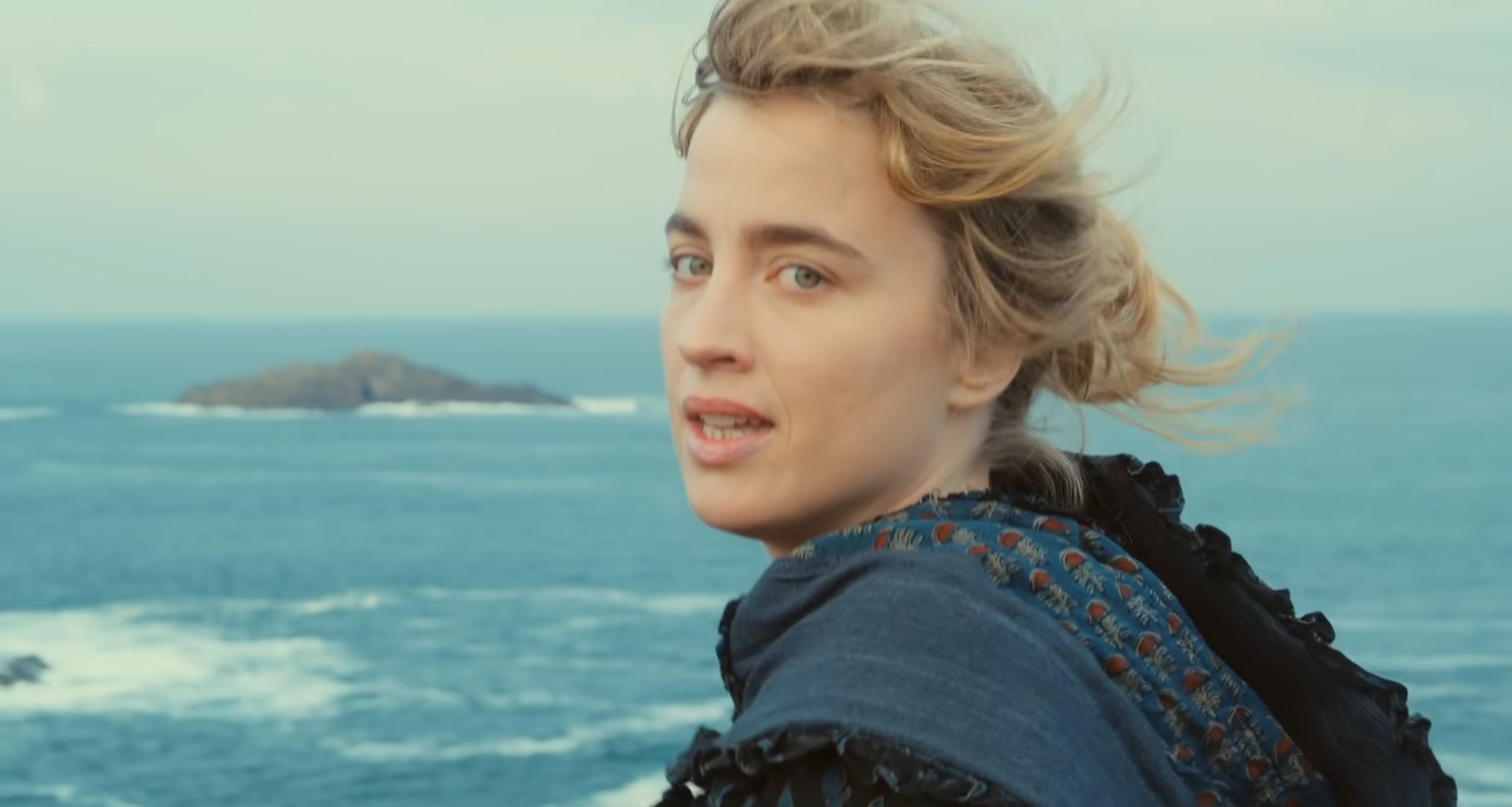 This incredible period drama set in 1770 in France revolves around Marianne, a female painter who earns a commission to draw a portrait of Héloïse, a bride-to-be. Incidentally, Héloïse is a young girl just out of the convent, and with her being reluctant to enter an arranged marriage, Marianne is given the task to paint her without her knowledge. Introducing herself as Héloïse's hired companion, Marianne sets about observing her subject. However, with the revelation of the truth, the two women find themselves obsessed with each other and embroiled in a steamy love affair that is sure to have disastrous consequences.
3. Flower (2017)
'Flower' revolves around rebellious teenager Erica Vandross, who lives with her mother, Laurie, and her mother's boyfriend, Bob, in San Fernando Valley. She and her friends go around trapping sex predators, and the film shows how the teenager is gradually saving up to get her father out of prison. However, her life is seemingly thrown into chaos when Bob's mentally disturbed son, Luke, arrives from rehab to stay with the family. While finding her life to be quite overwhelming, Erica suddenly comes across a dark secret and learns that Luke was sexually molested by a teacher in her high school. Although the teen sets out to expose the teacher, things soon go awry, resulting in the teacher's death, while Erica begins envisioning her increasingly frightening future as a fugitive.
2. The Escort (2015)
The Escort follows Mitch, a sex-addicted journalist who struggles to hold on to a job. Fired from his previous workplace and desperate for a job, Mitch applies to a magazine, where the editor promises to hire him if he writes a better article than his competitors. While on the hunt for a good story, Mitch comes across Natalie, a Stanford-educated escort, and decides to write a feature on her. Although Natalie feels uneasy about the idea initially, she soon gives in and invites Mitch into her world. The rest of the narrative follows the journalist as he gives in to his addiction while entertaining a blossoming relationship with Natalie, which might make or break his future.
1. Bad Roomies (2015)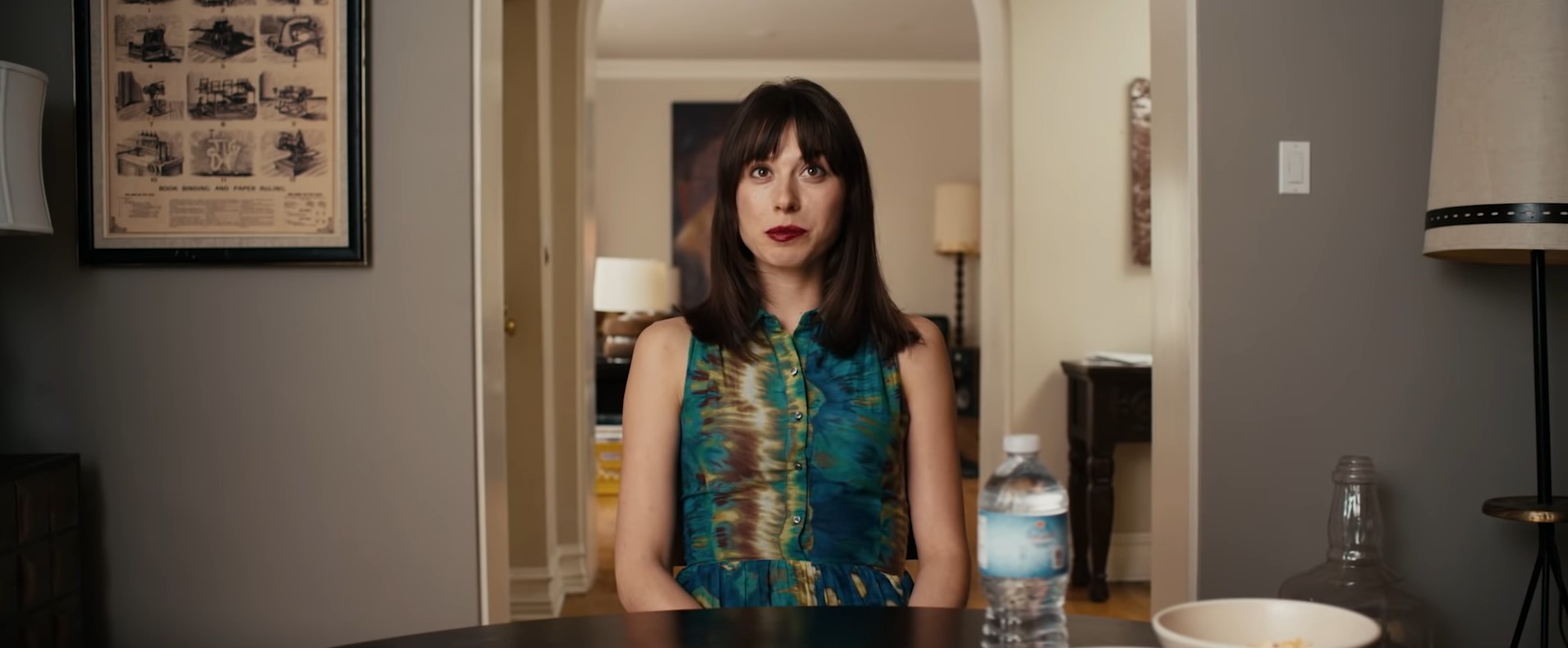 'Bad Roomies' revolves around roommates Raymond and Bobby, who find themselves in a crisis after their third roommate leaves unexpectedly. While on the hunt for a new roommate, the two come across a beautiful girl named Chloe and offer her the place. Things seem pretty mundane initially, but a drunken night leads to a horrifying mistake and ends in a complicated love triangle that takes all three on a devastating downward spiral.
Read More: Best Horror Movies on Hulu