While there are certainly many R-rated and even NC-17 rated movies on Hulu, you won't find films that are classified porn, because frankly, the MPAA hasn't created a category for a film to be labelled as one. But let's be honest with ourselves. Most of these porn movies are grotesque and are seemingly impractical at the outset. And if you are really in the mood to get horny, a sexy film is a better choice than outright porn. The most important thing that porn movies often ignore but has been picked up well by erotic filmmakers is essentially the imagination. While porn leaves nothing to your imagination, there's still a lot of scope in an erotic R-rated or TV-MA movie.
Sexiness is, by definition, a very abstract word, which is sometimes perceived as nudity, naked women mostly, and sometimes, it is perceived as acts of sex and vigour. While both of these definitions are true, these are not the only factors that define sexiness. Having said that, let's also be clear that just because these movies on this list have sexual content and sometimes graphic nudity doesn't necessarily mean they are not good. Most of the below listed Hulu movies are more than watchable. Now that we have made everything clear, let's have a look at the list of sexiest movies on Hulu right now. And please keep in mind that many of these have been rated R or TV-MA according to the MPAA guidelines.
10. Premature (2019)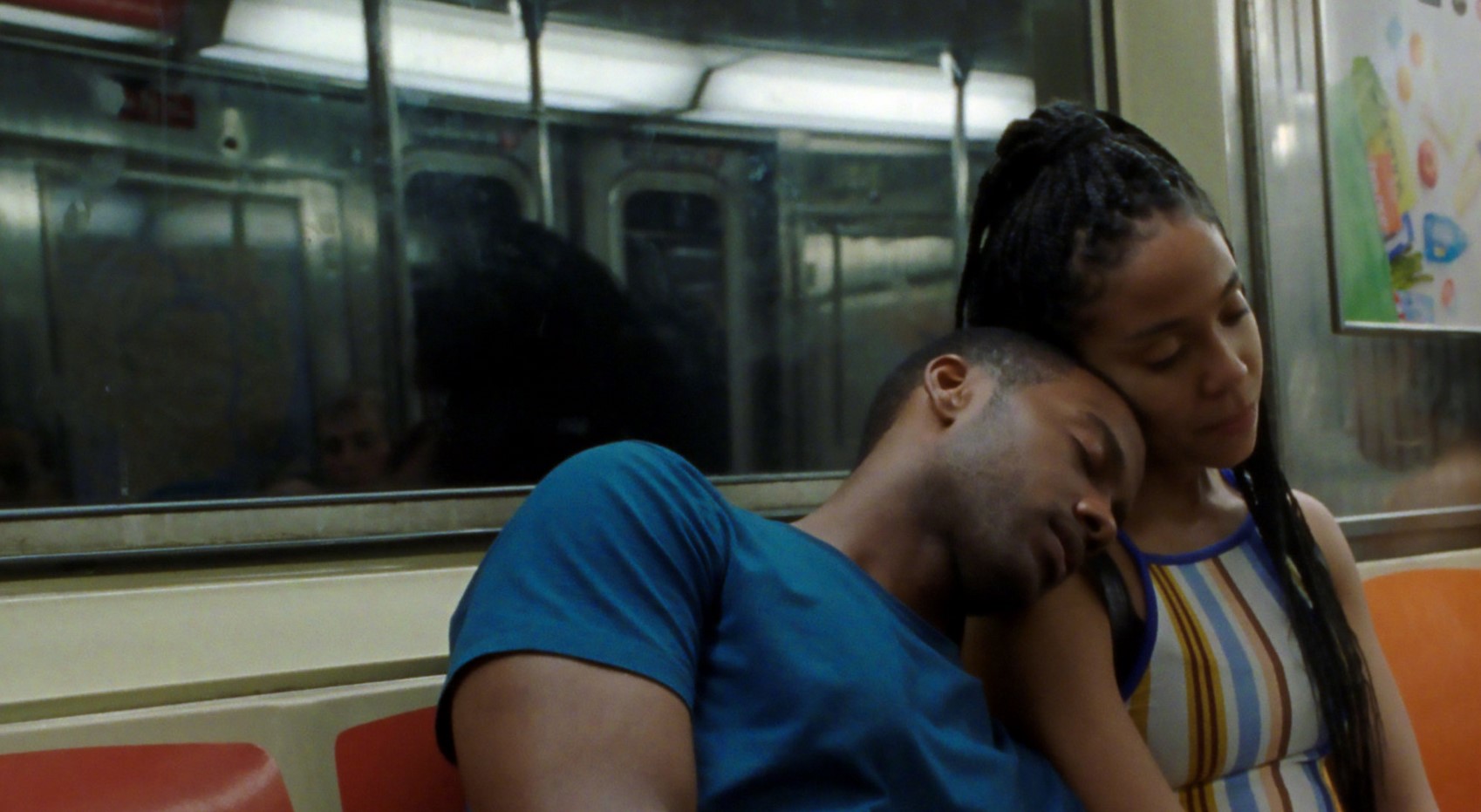 'Premature' revolves around the fresh-out-of-school seventeen-year-old Ayanna, who is excited to venture on a journey of self-discovery. During the journey, she crosses paths with music producer Isaiah, who has just moved to Harlem. The two immediately sense a feeling of mutual attraction and embark on a whirlwind affair that turns Ayanna's world upside down. However, with the teenager planning to attend college in the fall, the impending distance, as well as feelings of jealousy and suspicion, attempt to obstruct their relationship.
9. Lost Girls and Love Hotels (2020)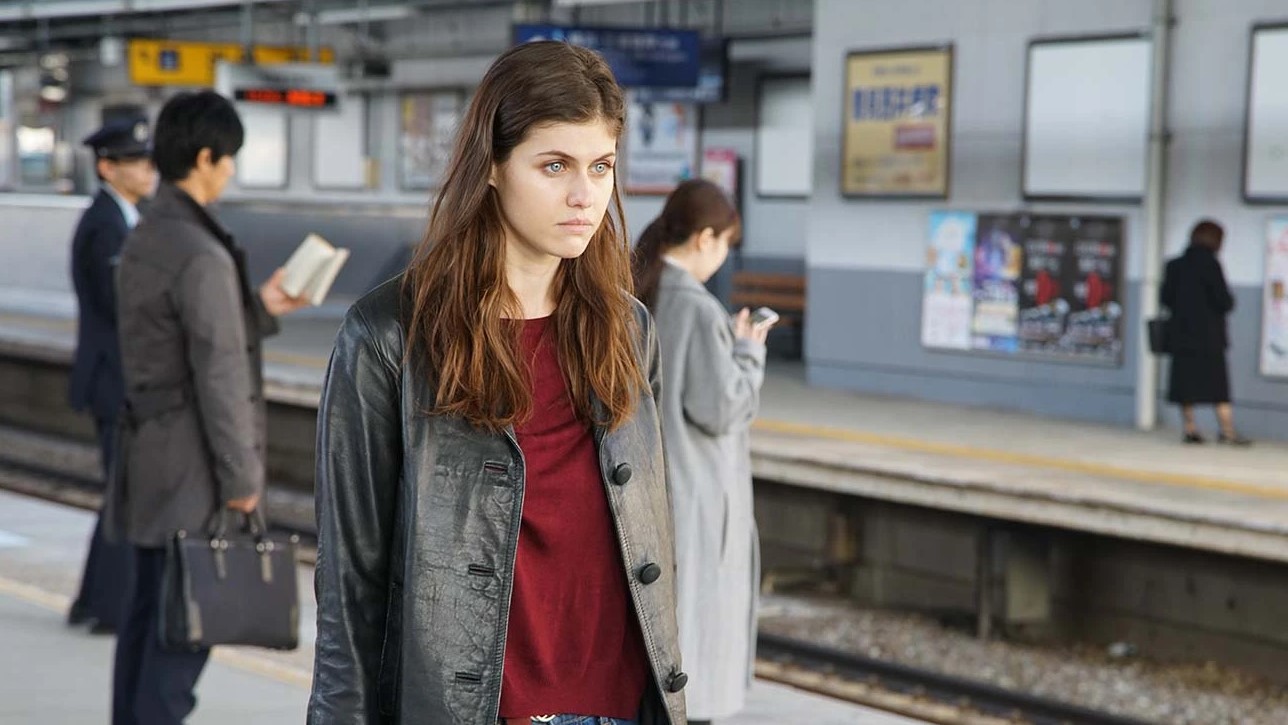 Based on the eponymous novel by Catherine Hanrahan, 'Lost Girls and Love Hotels' follows Margaret, a US citizen residing in Tokyo, who, in her search for love, ends up getting involved in several one-night stands with random men. Regretting her luck, Margaret almost gives up on her search when she suddenly comes across Kazu, who works as an enforcer for the Yakuza. While Kazu informs her that he is about to get married, Margaret soon learns that his marriage is more out of compulsion than love. However, with Kazu unwilling to let go of her duty, Margaret finds it difficult to handle her obsessive interest in the enforcer, making her life spiral out of control.
8. Good Luck to You, Leo Grande (2022)
'Good Luck to You, Leo Grande' follows retired schoolteacher Nancy Stokes, who lost her husband two years earlier. After checking into a hotel, Nancy pays for the services of a young sex worker, Leo Grande, and tells him that she has never experienced an orgasm in her life. Initially, the retired schoolteacher feels pretty shameful about hiring a young sex worker, but once Leo manages to comfort her, she begins sharing stories of her sexual experiences from the past. However, as Nancy books more sessions with Leo in order to complete her "sexual bucket list," the line between the client and customer blurs until they end up affecting each other's lives.
7. Shared Rooms (2016)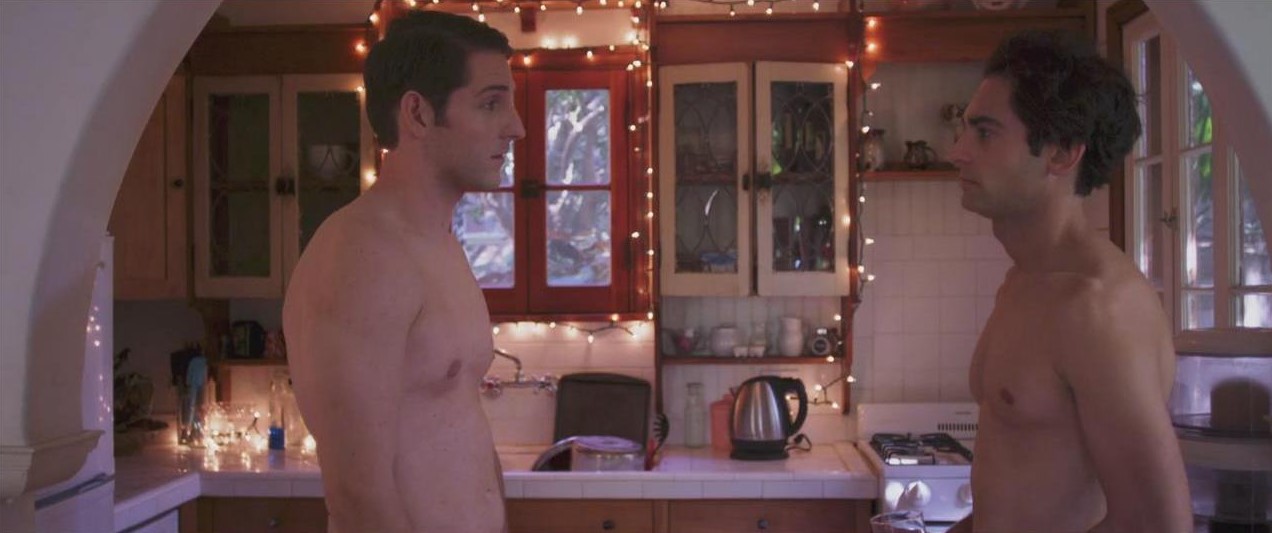 'Shared Rooms' initially comes across as an excellent romantic comedy film that follows three separate stories in the gay community in the week between Christmas and New Year. The first story follows a teenager who gets kicked out of his home after coming out as gay. Finding nowhere else to go, circumstances force the teen to turn to his married relatives for help. The second story follows two roommates who find themselves sharing a bed for a week. However, the movie eventually reveals how the arrangement is delightful for one of the men as he has a crush on his roomie. Finally, the third story revolves around a gay couple who get together with plans of having casual sex but soon connect on a deeper level. While such everyday stories are pretty intriguing on their own, the movie soon reveals the characters to be interrelated and portrays how one week can bring about a change in their lives.
6. The World To Come (2020)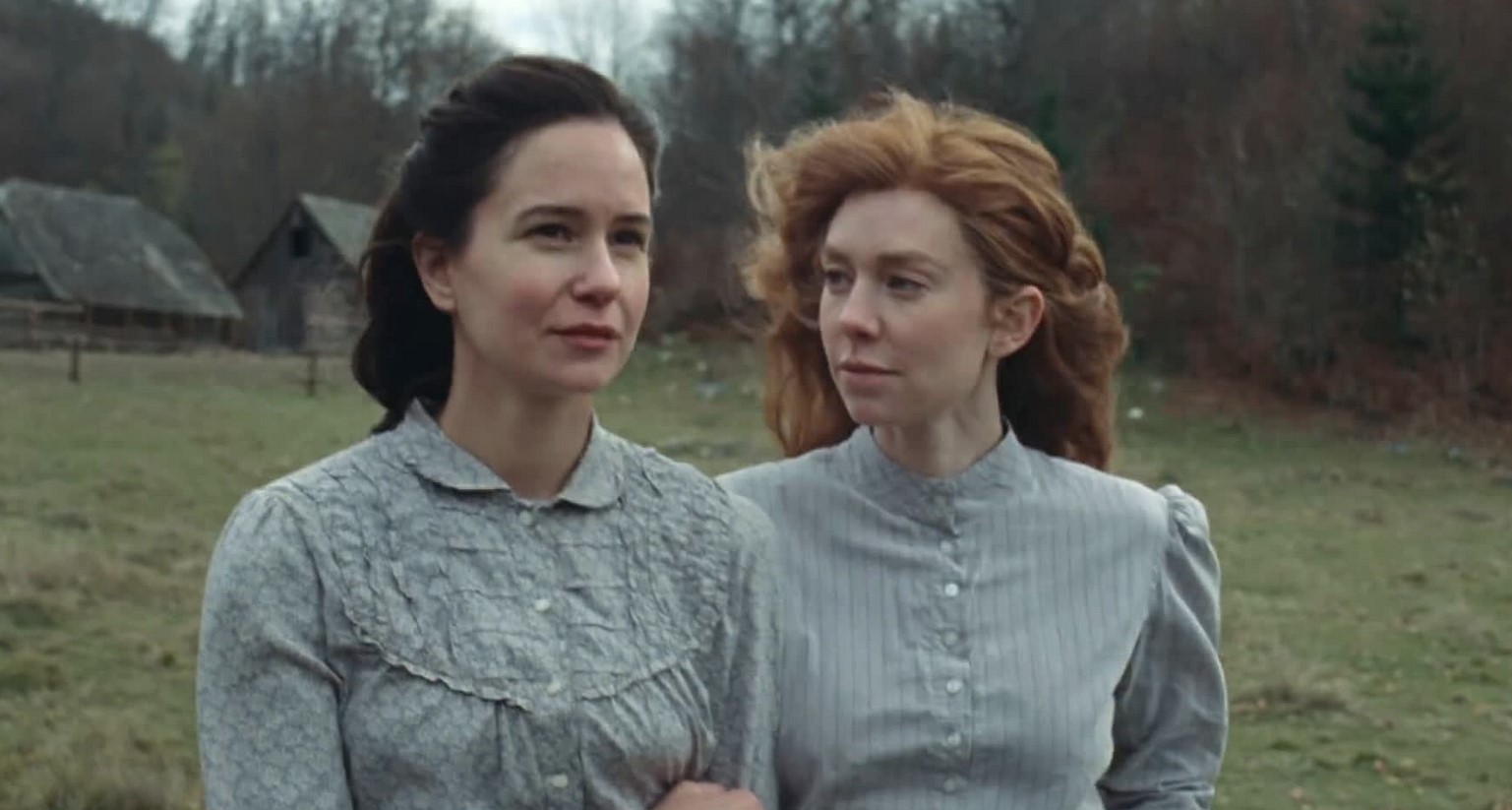 Set in United States's Schoharie County in 1856, 'The World To Come' revolves around farmers Abigail and Dyer, who live a quiet life in the countryside and are recovering from the death of their daughter, Nellie. While it is quite apparent that Abigail and Dyer are married out of compulsion, the former's life brightens when another couple, Tallie and Finney, move in beside them. With time, Abigail and Tallie build up a close relationship, and once the women realize that both their marriages are without love, they dream of being with each other. However, their obsession grows dangerous when Tallie's husband begins to suspect something fishy, putting her life in danger.
5. Sex Guaranteed (2017)
'Sex Guaranteed' revolves around Kevin, who faces a sudden heartbreak when his former fiancee leaves him abruptly. However, determined to win her back, Kevin decides to swear himself off sex and live a life of abstinence until she agrees to be with him. However, in the meantime, he comes across an attractive escort named Zade, and the two seem to hit it off from the very beginning. Besides, Zade even provides a spark in his life and appears to be the girl of his dreams, putting Kevin into a massive dilemma.
4. Portrait of a Lady on Fire (2019)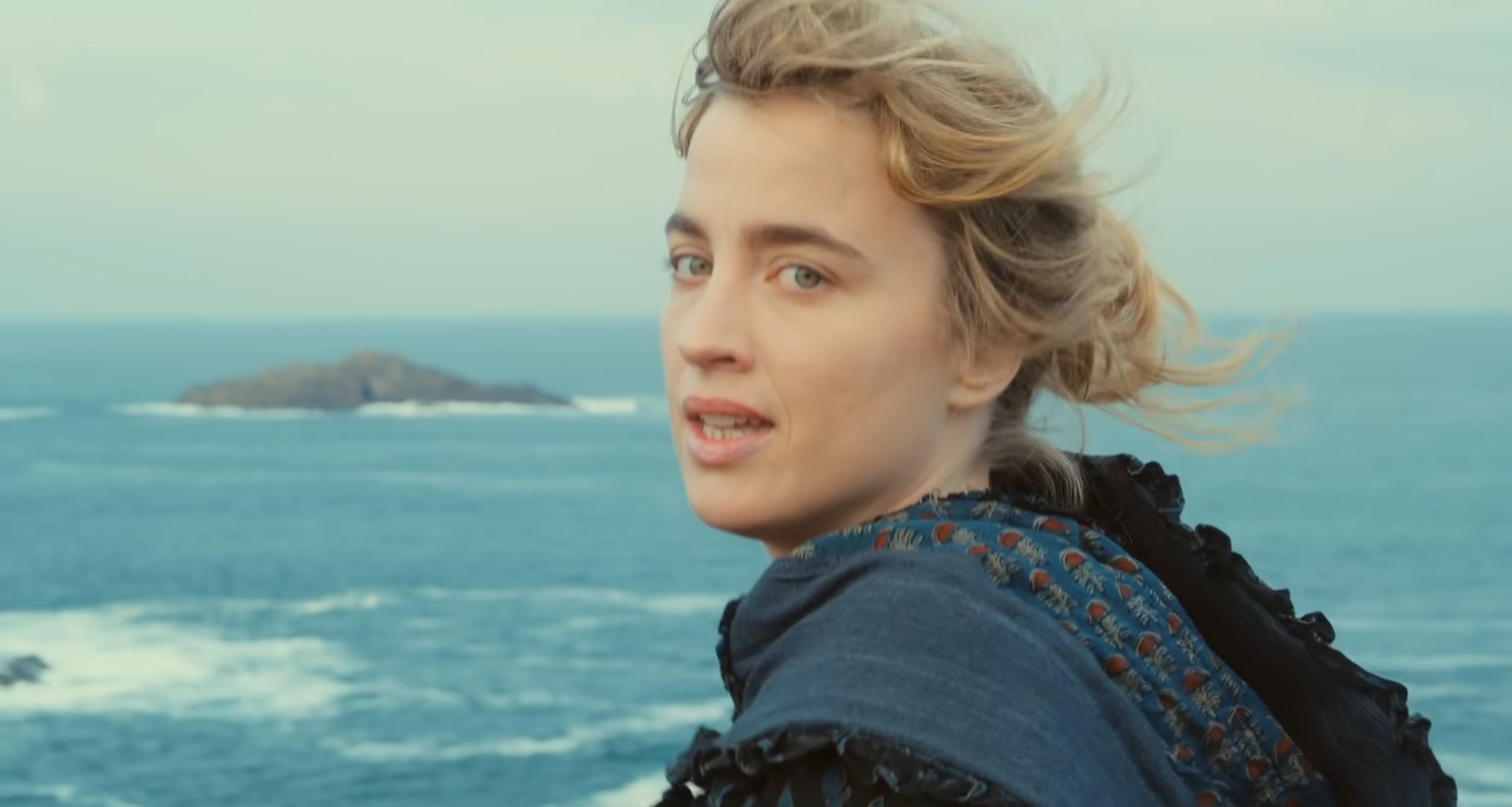 This incredible period drama set in 1770 in France revolves around Marianne, a female painter who earns a commission to draw a portrait of Héloïse, a bride-to-be. Incidentally, Héloïse is a young girl just out of the convent, and with her being reluctant to enter an arranged marriage, Marianne is given the task to paint her without her knowledge. Introducing herself as Héloïse's hired companion, Marianne sets about observing her subject. However, with the revelation of the truth, the two women find themselves obsessed with each other and embroiled in a steamy love affair that is sure to have disastrous consequences.
3. Flower (2017)
'Flower' revolves around rebellious teenager Erica Vandross, who lives with her mother, Laurie, and her mother's boyfriend, Bob, in San Fernando Valley. She and her friends go around trapping sex predators, and the film shows how the teenager is gradually saving up to get her father out of prison. However, her life is seemingly thrown into chaos when Bob's mentally disturbed son, Luke, arrives from rehab to stay with the family. While finding her life to be quite overwhelming, Erica suddenly comes across a dark secret and learns that Luke was sexually molested by a teacher in her high school. Although the teen sets out to expose the teacher, things soon go awry, resulting in the teacher's death, while Erica begins envisioning her increasingly frightening future as a fugitive.
2. The Escort (2015)
The Escort follows Mitch, a sex-addicted journalist who struggles to hold on to a job. Fired from his previous workplace and desperate for a job, Mitch applies to a magazine, where the editor promises to hire him if he writes a better article than his competitors. While on the hunt for a good story, Mitch comes across Natalie, a Stanford-educated escort, and decides to write a feature on her. Although Natalie feels uneasy about the idea initially, she soon gives in and invites Mitch into her world. The rest of the narrative follows the journalist as he gives in to his addiction while entertaining a blossoming relationship with Natalie, which might make or break his future.
1. Liz In September (2014)
'Liz In September' follows Eva, who is recovering from the death of her child and the news of her husband's possible infidelity. While Eva decides to take a vacation to clear her mind, her car breaks down on the road, forcing her to take shelter at a hotel run by Margot. When Eva arrives at the hotel, she finds Margot and some of her friends celebrating the birthday of a woman named Liz. Initially, Liz strikes up a friendship with Eva and even bets that she can get the latter into her bed within three days. However, as their connection deepens, Liz starts developing actual feelings for Eva, not knowing that a tragedy is about to take over her life for good.
Read More: Best Horror Movies on Hulu