Thrillers are perhaps the most exciting movies to watch due to their deeper insights into human minds. But why do so many of us like thriller and suspense films? First of all, they're also accessible to a large audience as they all differ in style and genre combination, giving each and everyone the opportunity to find the right match. They also have interesting concepts, a thick plot that only gets denser by the minute, troubled characters who can't seem to get a handle on their lives, and crime, most often, to join them all. From suspense-striking runs and jumps for the heart, to disturbing or complex revelations to the brain, they dive into our body's visual perceptions and explode into a million pieces of excitement and thrill.
With the advent of online streaming services, like Netflix and Amazon Prime, movie lovers can now watch almost every movie from the comforts of their home. With a vast collection of thriller movies, Amazon Prime stands above the rest. So, take that popcorn and get ready to spend two hours on the edge of your seats. Here's the list of top thriller movies on Amazon Prime that are our recommendations for you and your friends. The list includes psychological thrillers and crime thriller movies.
19. Brooklyn's Finest (2009)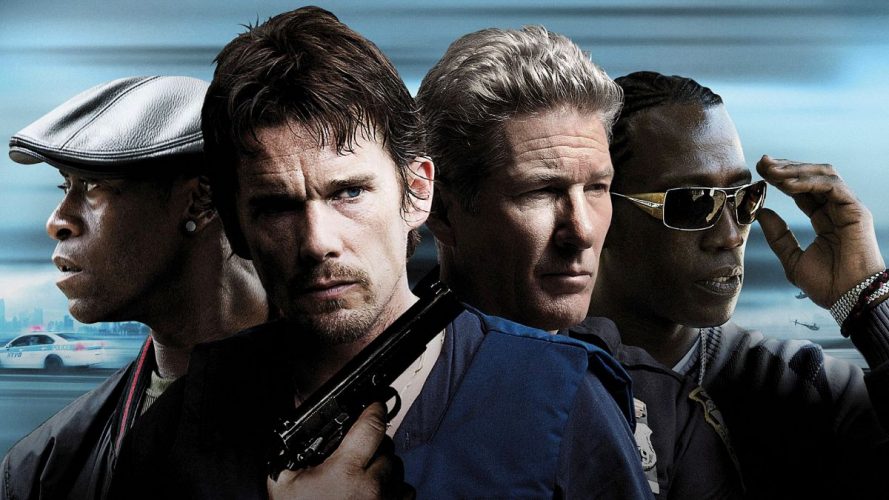 This film focuses on the events centered around three cops at different stages in their careers. Each of them faces a confounding situation that makes them carefully consider the decisions that they will have to make. Richard Gere, Don Cheadle, and Ethan Hawke star as the three officers of the New York Police Department. One of those struggles with the monetary needs of his family, other works undercover and lives in constant despair and fear that his work brings to him. The film examines the lives of police officers on different rungs of the career and how everyone is affected differently by the situations posed in front of them.
Read More: Best TV Shows on Amazon Prime
18. Shot Caller (2017)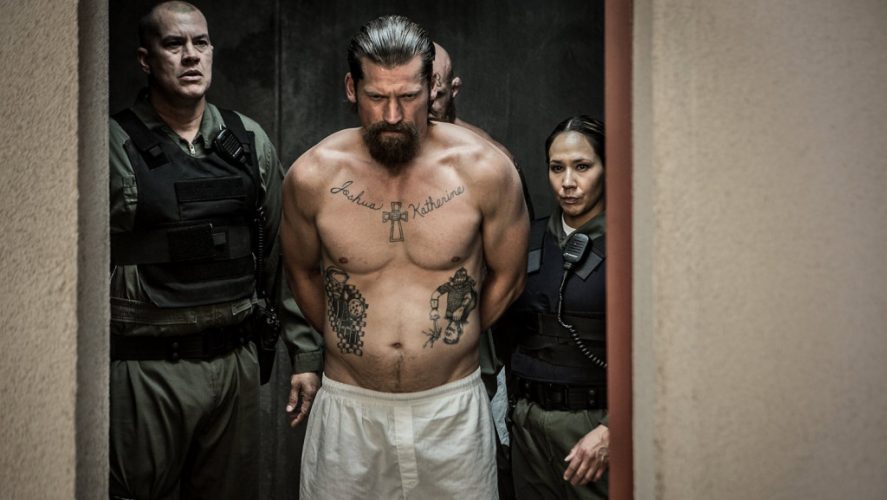 A simple mistake can cause a big blunder and lead one's life down a path from which there is no coming back. A disastrous thing happens to Jacob Harlon, after which he is forced to live and survive in the new way of life. He commits a small mistake of running over a red light which culminates into a bigger blunder- the death of his friend. He is convicted and on the advice of his lawyer, Harlon takes a plea deal. This lands him into prison where he faces the harsh brutality of life and has to adapt if he is to survive.
Read More: Sexiest Movies on Amazon Prime
17. Joe's Palace (2007)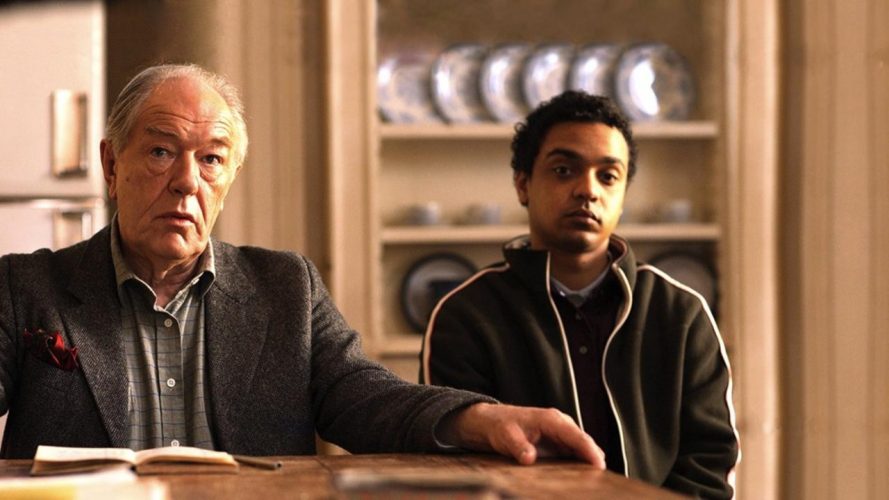 Joe has just left school and needs some job that'll pay him enough to get around on his own. He is employed by Elliot Graham, a billionaire who had employed Joe's mother, as well. Joe discovers that even though Graham owns the lavish house, he doesn't live there. The billionaire lives in a simple, small house across the road. Joe is assigned to become the caretaker of the house, first part-time and then around the clock. Soon, Joe discovers why Graham refuses to live in his own mansion.
Read More: Best Documentaries on Amazon Prime
16. A Model Daughter: The Killing of Caroline Byrne (2009)
This film is based on true events and maybe that's what makes it all the more horrifying. Made up stories, no matter how terrifying they are, are still made up. But the reality is stranger than fiction and the case presented in this film proves that. On the morning of the 8th of June, 1995, the body of young Caroline Byrne was found on the base of a cliff that was infamous as a suicide point. The initial investigation pointed towards the death being a suicide, but soon, the police found contradictory evidence that pointed towards someone close to Caroline being responsible for her death.
Read More: Best Holiday Movies on Amazon Prime
15. The Scapegoat (2012)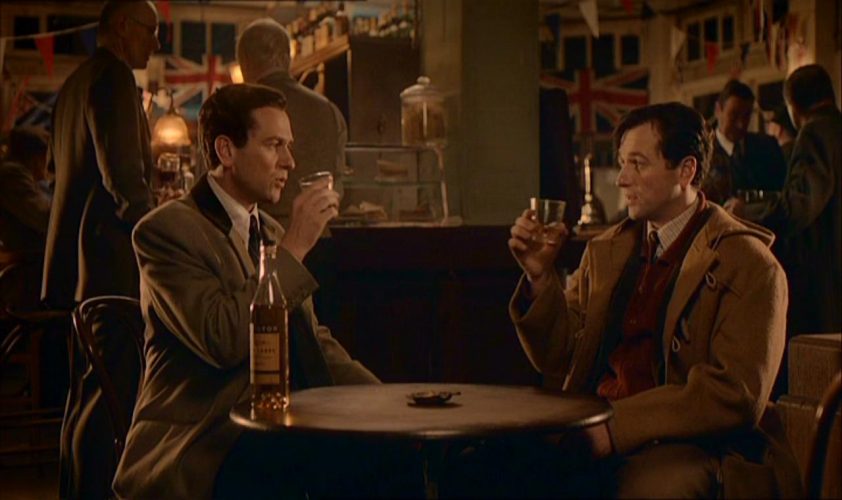 This film is based on the book of the same name by Daphne du Maurier. Set in 1952, this film tells the story of a teacher who feels lost in life. His life changes when he meets a man who looks exactly like him. He gets drunk with the man and in the morning finds himself robbed of his clothes and wallet. He is, then, picked up by the chauffeur of his doppelganger and is taken to his home where he discovers the lavish life that is not his. The problems in the family, that he is pretending to be a part of, come out soon enough and he realizes that he will have to find a way to get out of this messed up life.
Read More: Best Scary Movies on Amazon Prime
14. Mother! (2017)
Darren Aronofsky had made some truly spectacular films like 'Black Swan' and 'Requiem for a Dream'. 'Mother!' was another of his bold steps at making another unusual film. It may not have turned out as good as his other works, still, 'Mother!' deserves attention. Whether it is a good film or a bad one will remain a topic of debate for quite some time. It tells the story of a couple who welcome guests in their house but find difficulty in getting rid of them. The film plays on many themes, layered one after another. From a take on what we are doing to Mother Nature to drawing allegories from biblical stories, this film has a lot of thought-provoking points to make.
Read More: Best Korean Movies on Amazon Prime
13. Dead of Winter (1987)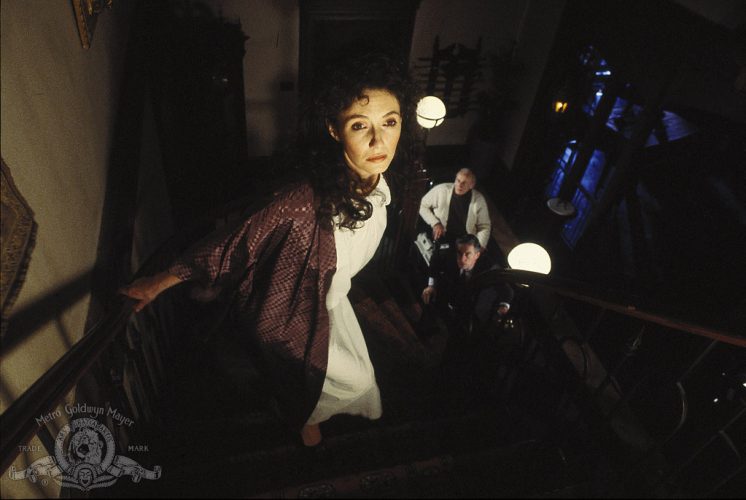 Katie McGovern is trying to make a career in acting but is struggling miserably at it. She is in a dire need of a job because she is behind on her rent and other bills. Browsing through the newspaper, she comes across an advertisement where she finds a possibility for work. There are no specifics about the job, just that the actress would need to be immediately available. Not caring about more details, Katie gives the audition and is instantly selected. However, the reasons behind her casting are much more sinister than she ever would have thought.
Read More: Best Sci-Fi Movies on Amazon Prime
12. Images (1972)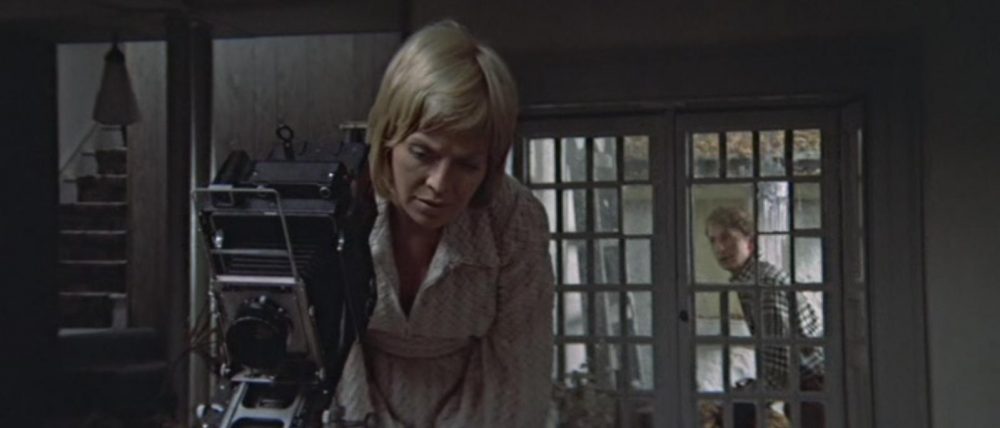 Cathryn has a good life. She is wealthy, has a loving husband and enjoys a successful career as a children's author. One night, she receives a mysterious call in which a woman tells her that her husband is having an affair. She is distraught by this revelation and decides to confront her husband when he gets home. However, as he tries to convince her that the phone call must have been a prank by someone, she sees someone else trying to be her husband but then watches him phasing back to being himself. Her husband thinks that all of this is due to stress and takes her to an isolated cottage to help her let off the steam. But, things only get worse there.
Read More: Best TV Shows on Amazon Prime
11. Primal Fear (1996)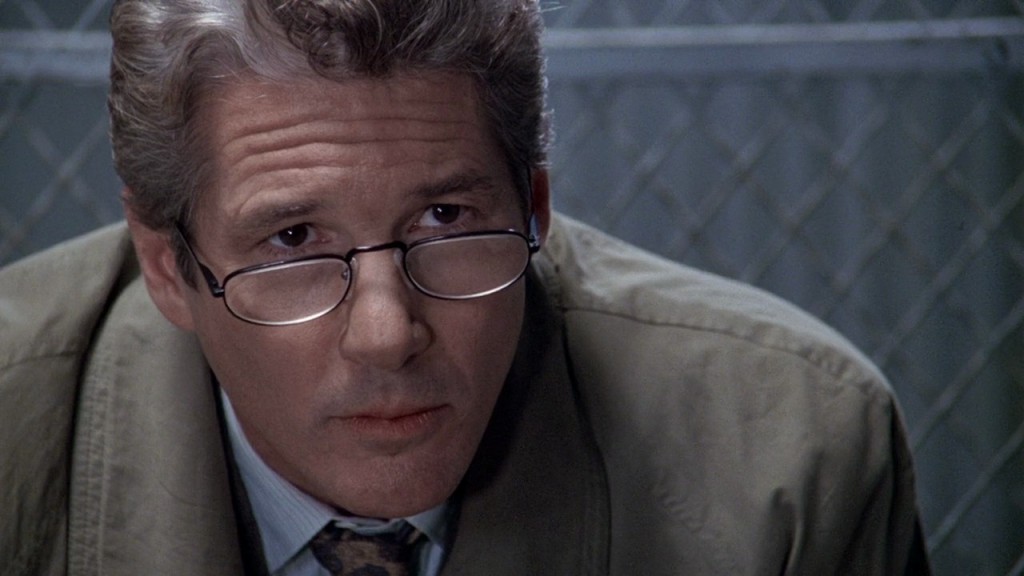 Martin Vail is a successful defense attorney. He is famous for tackling high-profile cases and is known for getting his clients out of treacherous situations. When he sees the case of a nineteen-year-old boy being held for the murder of an Archbishop, he decides to take the case considering the media coverage that the case was receiving. As Vail goes deeper into the layers of the situation, trying to find ways to prove his client's innocent, he comes across some staggering revelations. But, the one that is the most horrifying is something that he never thought of.
Read More: Best Documentaries on Amazon Prime
10. The Killing of a Sacred Deer (2017)
Yorgos Lanthimos has an eccentric way of making movies. He touches on the most sensitive subject in the most bizarre ways. 'Dogtooth', 'The Lobster' and 'Alps' show how different his methods of filmmaking are. Something similar happens with 'The Killing of a Sacred Deer'. It has Colin Farrell to play the role of Dr. Steven Murphy. He finds a teenager at a diner place and discovering that he is an orphan takes him under his own care. He introduces the teenager to his family and the doctor's wife seems to take a special interest in the boy. However, the boy comes with his own set of purposes that is intended to destroy the life of the doctor owing to a secret in his past.
Read More: Funniest Movies on Amazon Prime
9. We Need to Talk About Kevin (2011)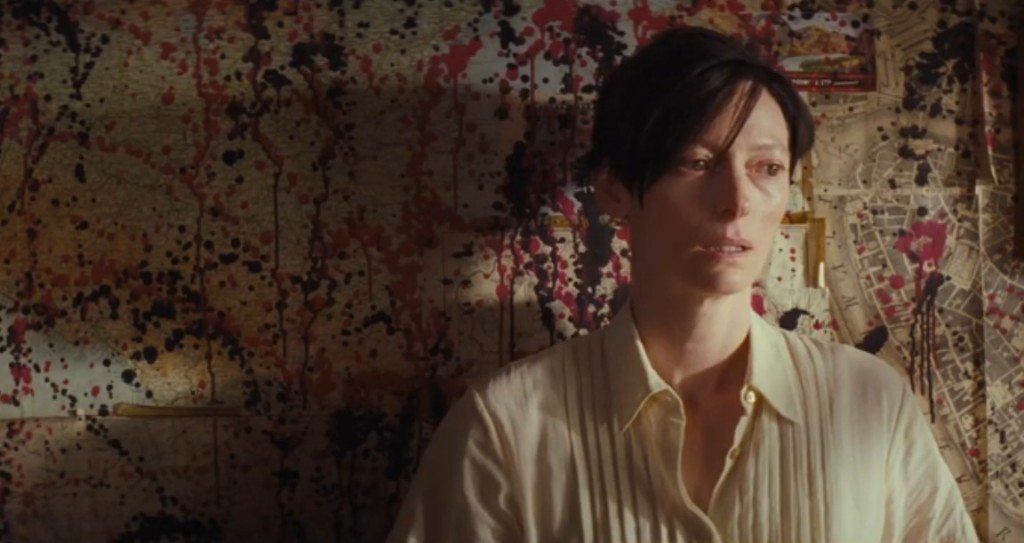 Eva always knew that there was something wrong with her son Kevin. Even when he was a child, he exhibited abhorrent behavior which only escalated as he grew up. When he commits a massacre at his school, he is sent to prison and Eva is forced to look back on her time with Kevin to find out where she went wrong with him, where she could have stopped all these bad things from happening. Tilda Swinton plays the role of the tormented mother Eva and Ezra Miller plays the role of the psychopathic teen Kevin with absolute perfection.
Read More: Best Holiday Movies on Amazon Prime
8. A Ghost Story (2017)
In some sense, 'A Ghost Story' is a ghost story. But, in truth, it is closer to being a story about love. You just have to look beyond the implied horror part. It has Casey Affleck play the role of a musician who dies in an accident and then comes back as a sheeted ghost to look after his grieving wife. But, as she moves on and a new family moves into the house, he feels confused about his new state. This film presents a haunting experience but not in a way you would have expected. It is more about the bond of love and the grief of loss than it is about a ghost in a white sheet.
Read More: Best Anime on Amazon Prime
7. The Naked Kiss (1964)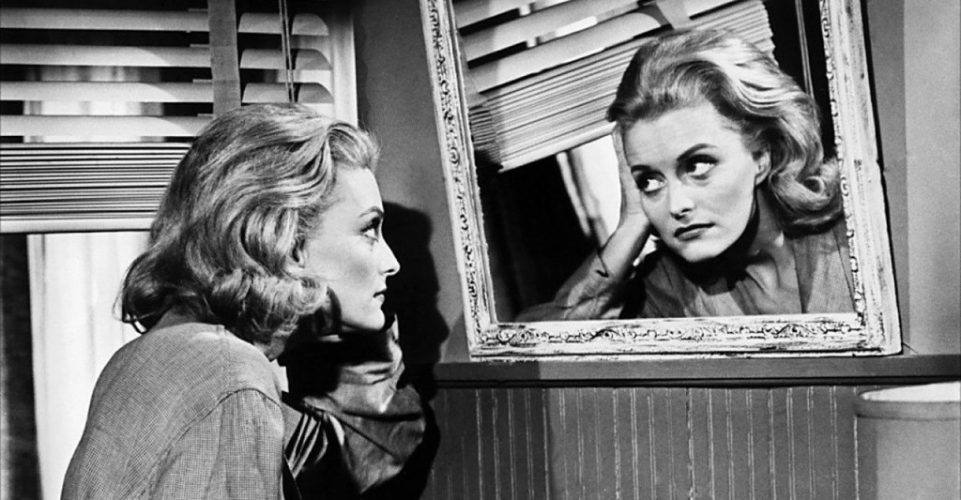 Kelly is trying to leave her past behind and trying to let go of her career as a prostitute. She arrives in a small town where she tries to make a new life for herself. The police chief of the town doesn't trust her owing to her past and tries to drive her out of town. However, a wealthy man of the town falls in love with her and they decide to get married. But the man is hiding his true personality and it turns out that he is not as sophisticated and good as he seems to be on the outside. When Kelly kills him by mistake, she is forced to prove her innocence in front of everyone, considering that no one is privy to the rich guy's true nature.
Read More: Sexiest Movies on Amazon Prime
6. Good Time (2017)
A film by the acclaimed Safdie brothers, 'Good Time' is the story of a robber called Connie and his brother Nick as the two of them go out in New York at night in order to take down an easy score. The brothers do end up robbing a bank and pocketing $65,000 in the process. However, while they are trying to escape, a blast inside their car makes Connie crash the vehicle. When the two brothers are confronted by a policeman, Nick is caught while his brother manages to escape. Connie is desperate to get his brother out of prison at any cost and looks for the way in which he can gather the money required to do so. Beautifully filmed and brilliantly acted, 'Good Time' tells us why the acclaim the Safdie brothers received in their careers has been so well-deserved. The film paints a stunning picture of the nightlife in New York City when all the criminals and lowlifes come out to make a living in whichever way possible.
5. Witness For The Prosecution (1957)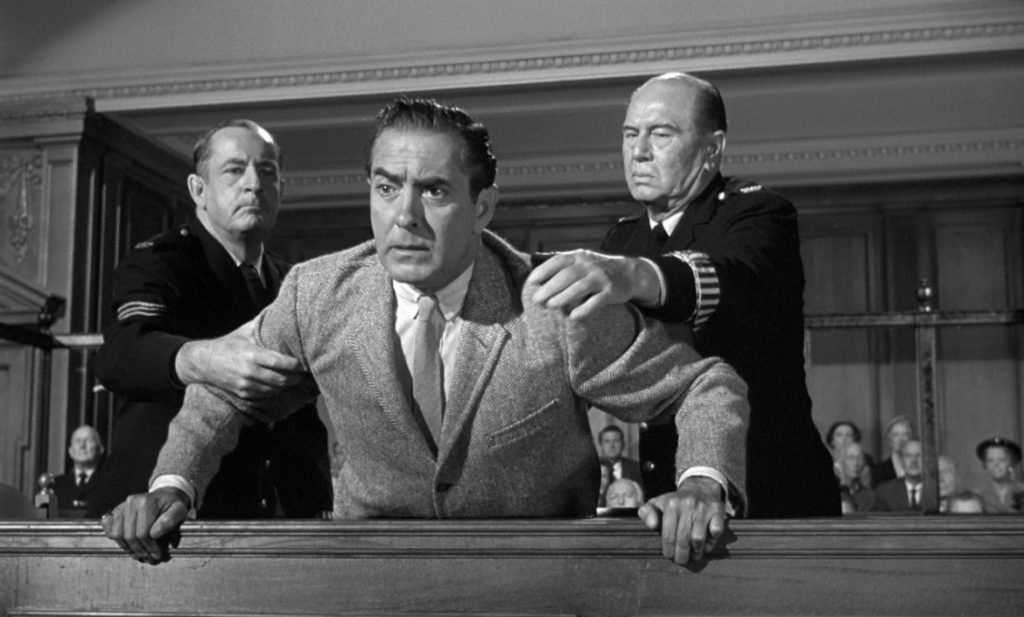 Based on Agatha Christie's play of the same name, 'Witness For The Prosecution' is a film by Billy Wilder, one of the greatest filmmakers of all time. The film centers on a murder trial where a war veteran called Leonard Vole has been accused of murdering the wealthy and middle-aged woman called Emily French. While all the circumstantial evidence points towards Leonard, his defending lawyer Sir Wilfrid Robarts believes that there is more to the case than what meets the eye. The film is filled with brilliant plot twists one after the other and has the distinctive mark of a Christie novel, leaving us confused even while revealing more and more details about the case. Wilder's treatment of the subject takes 'Witness For The Prosecution' much beyond the scope of a play.
4. The Silence Of The Lambs (1991)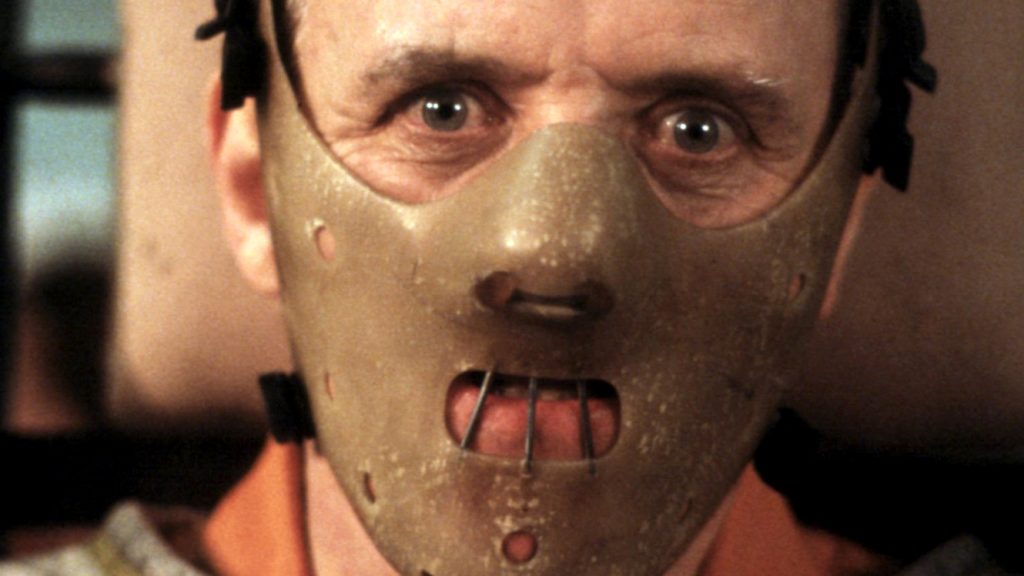 'The Silence Of The Lambs' is only one of the three films in history to have won the top five prizes at the Academy Awards- Best Film. Best Director, Best Actor, Best Actress, and Best Adapted Screenplay. The mood of terror brilliantly created by the director Jonathan Demme coupled with solid performances by Sir Anthony Hopkins and Jodie Foster has made this film an everlasting part of cinema folklore. The story centers around Foster's character, Clarice Starling, who goes to visit the cannibalistic serial killer Dr. Hannibal Lecter for advice on a case of serial killing that she is pursuing. While Lecter does help Clarice, he extracts information from her about her own life, and in the process starts wielding a strange power over her.
3. The Handmaiden (2016)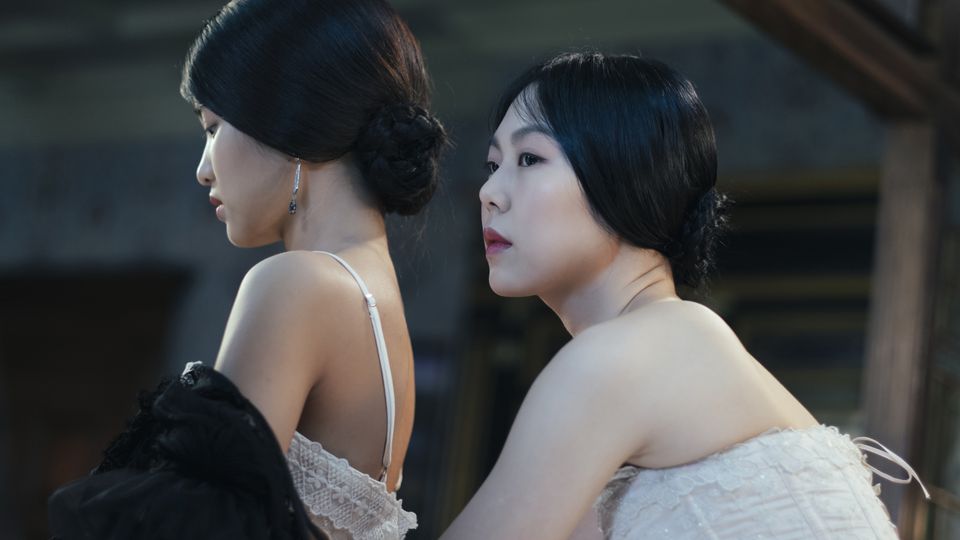 A psychological erotic thriller by acclaimed filmmaker Park Chan-wook, 'The Handmaiden' is set during the time when Japan was under Korean occupation. The story begins with a con-man whose aim is to marry a rich heiress in order to make her wealth his own and live lavishly off it. In order to ensure that this happens quickly, this con-man hires a handmaiden for the young lady whose job will be to encourage her to marry this man as soon as possible. However, the plan does not work out when the heiress ends up falling for this handmaiden and the two of them begin a passionate sexual affair. Loosely inspired by the Victorian crime novel 'Fingersmith', 'The Handmaiden' is full of the director's trademark style where he infuses even the ordinary scenes with an air of mystery and intrigue. The film works both as a character study and a highly-engaging thriller.
Read More: Movies Like Coherence
2. The Conversation (1974)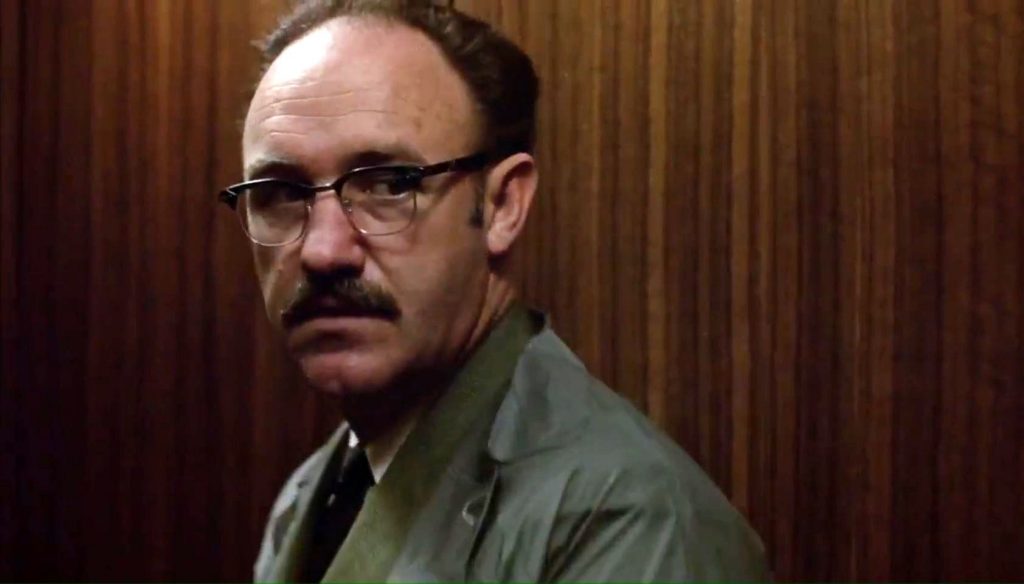 Francis Ford Coppola made some astounding movies beyond 'The Godfather' and 'Apocalypse Now' which are not spoken of enough. However, 'The Conversation' is the film which helped the director win his second Palme d'Or, making him one among a handful of directors to have managed the same. 'The Conversation' is the story of Harry Caul, a surveillance expert who has been hired by a man to trail and record the interactions of a young couple. As Harry continues to pursue them, a memory from a previous case keeps haunting him. Moreover, Harry slowly begins to realize that he has gotten himself into some deep trouble which goes much beyond the scope of his job. The film is suspenseful from the beginning to the very end and the shocking climax will make you realize why 'The Conversation' is considered one of the greatest thrillers of American cinema.
Read More: Movies Like Project X
1. The 39 Steps (1935)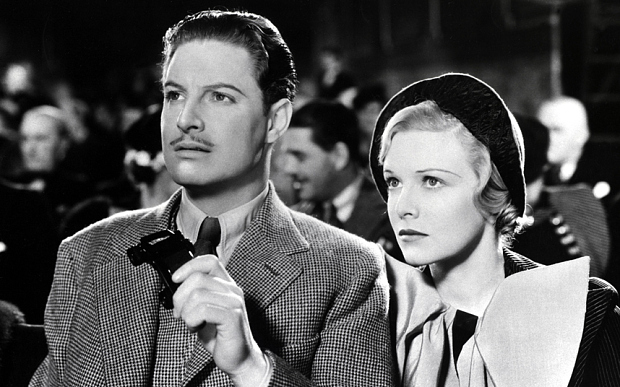 One of the greatest British films of the 20th century, 'The 39 Steps', a film by Alfred Hitchcock based on the similarly-titled book by John Buchan. The central character of the film is a man called Richard Hannay who has come to London on a vacation. Little does he know that he would get involved with an international ring of spies soon after his arrival. Hannay's misfortune starts when he is suspected of the murder of a female agent. A masterfully made film filled with suspense and interesting characters, 'The 39 Steps' is considered a classic prototype of its genre. Similar films that have come after 'The 39 Steps' have all been inspired by it to one degree or another.
Read More: Movies Like Signs