Christmas is a jolly time. It is the time that brings joy and happiness. Every year, we look forward to it and no matter how much we wish Christmas came every month, if not every day, its position at the end of the calendar seems very strategic! No matter how the year went, it feels like Christmas is there to cleanse all the negativity and magnify all the positivity that surrounds our lives. There are many ways to celebrate Christmas. Because we choose to spend this day with the same bunch of people every year, certain traditions are called for. One of the most common traditions is watching a Christmas movie.
Finally, our biggest gratitude to all the online streaming services, that have made our life so much easier. No longer we have to rush to the nearest store to rent DVDs. Can you imagine going out in the middle of cold, snowy Christmas night? Now you just have to register yourself to one — or more — of these streaming services and forget all the worries. Today, we are going to specifically focus on films available to Amazon Prime. For the Netflix list, check out here. So, without further ado, here's the list of best Christmas and Holiday movies on Amazon Prime.
18. Dear Santa (2011)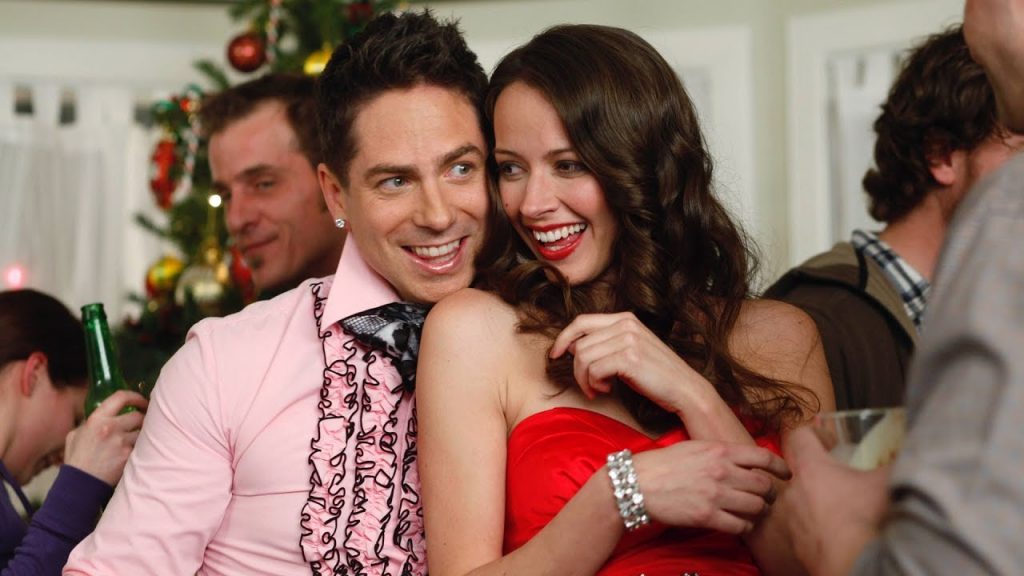 'Dear Santa' is the story of Crystal, a woman who is always busy spending her father's money and having a gala time with her friends. One fine day, Crystal comes across a letter written to Santa by a little girl called Olivia. There, she asks Santa to give her a new mother for Christmas. Crystal is touched by Olivia's letter and decides to find her and try and see whether becoming this little girl's mother is a possibility she can consider. She manages to locate Olivia and her father, and over the course of some time, manages to forge a place in their hearts. Sweet, romantic, and joyful- the film has all the elements of a typical Christmas movie. Watch it with kids or adults, and be sure that they will leave with a smile on their faces when the movie ends.
17. Bad Santa (2003)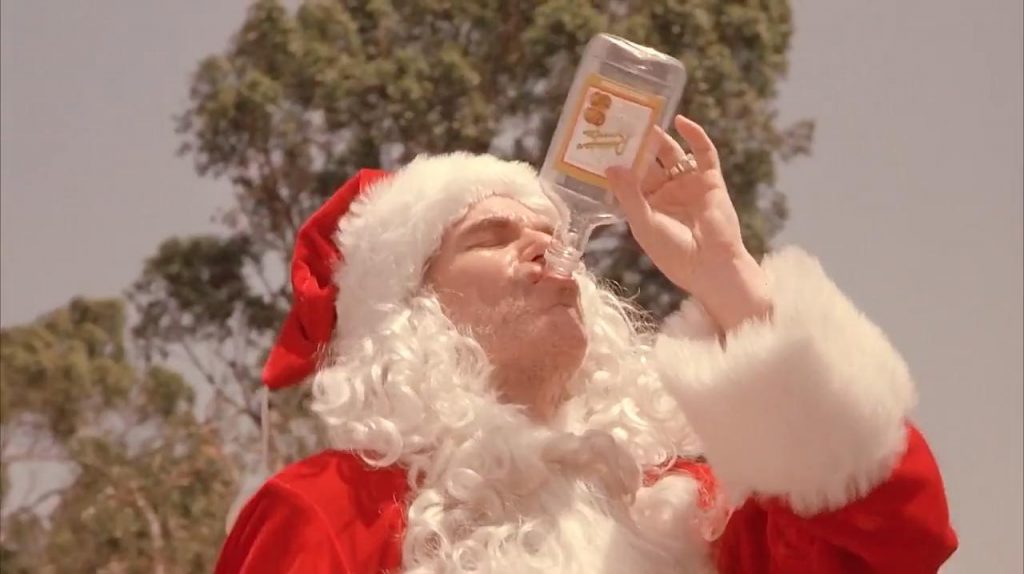 Well, you can always trust Billy Bob Thornton to turn the most beloved old man of all time into quite a rambunctious individual. Thornton's character in 'Bad Santa', Willie T. Stokes, is a fraudster who is always looking for ways to earn some easy money. Along with his friend Marcus who is a dwarf, Willie hatches a pretty neat plan which lands them in some hefty amount of cash every Christmas. While Willie dresses as Santa and takes a job at a mall, Marcus joins him as one of Santa's elves. Together, they then rob stores in the mall using their status as employees. Despite hating kids, Willie has to spend the entire day with them as Santa, and one of the kids who comes to him manages to draw Willie's sympathy. Willie plans to teach him some valuable lessons regarding how to deal with bullies. But can a con man's advice invite anything but trouble? A dark comedy film with elements we do not usually associate with Christmas, 'Bad Santa' takes the usual tropes of this genre of films and completely turns them around.
16. Falling for Christmas (2016)
Claire is focused on her career as a figure skater. Her coach doesn't allow her any slack and even with Christmas closing in, she finds herself in Western Canada at a sports rehabilitation centre trying to recover from an injury that could put a stop in her career. There she meets Luke, a former hockey player and a single father. While their first interactions don't end up so good, soon they realize how much they are alike and start to form a bond that changes both of their perspectives towards life.
Read More: Best Documentaries on Hulu
15. Operation Christmas List (2016)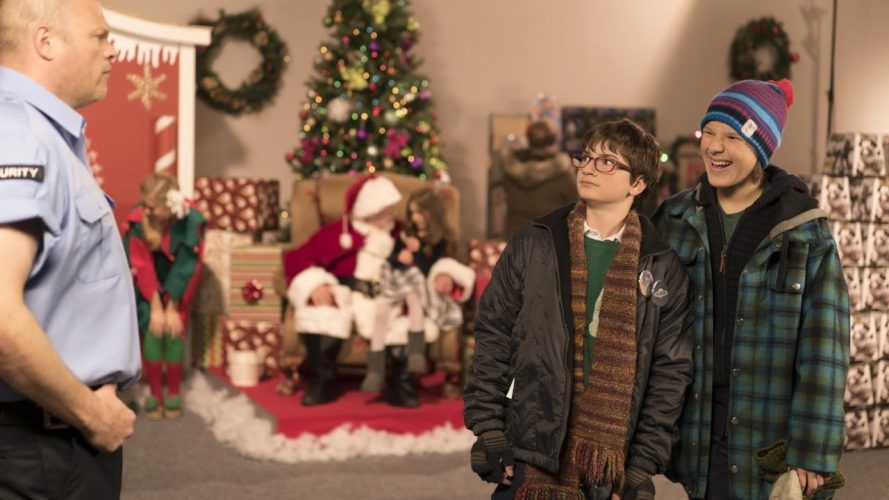 The best thing about Christmas, apart from a lot of other things, is gifts. Everyone has something that they really hope they get on Christmas. For adults, these things vary depending on where they are in their life at the moment. But, for kids, well its really, simply is just about toys. Barney is a 12-year-old kid with his own bucket list for Christmas. But, since it is the shopping season, the crowd makes it really difficult to buy things. Also, there is a fear of your wanted things running out. Especially the one that everyone wants the most! Before anyone can lay their hands on that special gift, Barney plans to raid the departmental store in its after hours. However, he is a fool if he thinks that someone else hasn't thought of that, too.
Read More: Best Christmas Movies on Hulu
14. The Christmas Chronicles (2018)
'The Christmas Chronicles' is a Christmas comedy film centred around the characters of siblings Kate and Teddy Pierce. They have come upon such a dangerous plan that it might postpone Christmas indefinitely. Kate and Teddy have decided that they will try to locate Santa during Christmas Eve and catch him in action on camera. However, their quest hardly goes according to plan. Seeing Santa's sleigh left unmanned, they climb into the vehicle and hide. Not knowing that there are additional people in the sleigh, Santa fails to handle it properly and the vehicle crashes. Now seeing that they have caused a massive disaster, Kate and Teddy decide to join Santa and his crew of elves to restore order back into the world by making sure Chrismas Eve unfolds as usual. The casting of Kurt Russell in the role of Santa is a rather unique one, with the veteran actor bringing his own charisma to the character. However, the story is riddled with cliches and even his brilliant performance cannot save it from being a dismal watch.
13. Black Christmas (1974)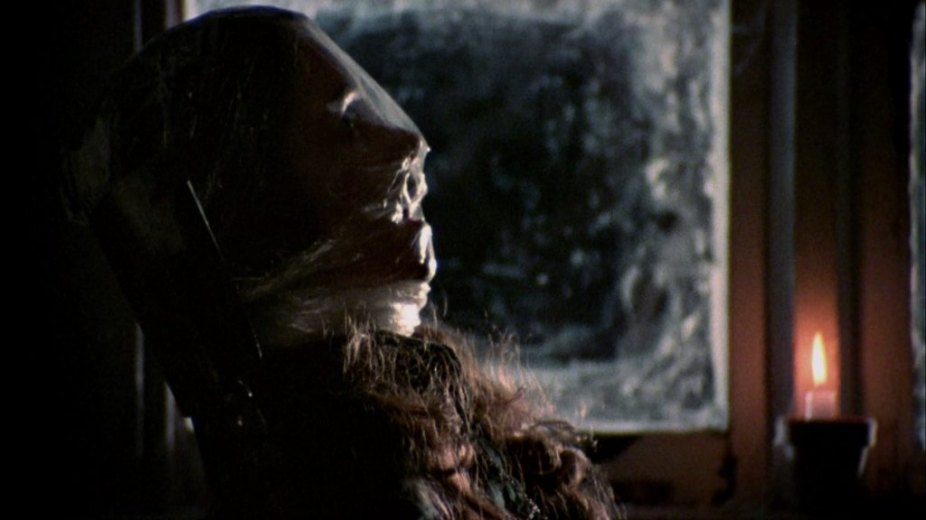 Well, there is no need for all Christmas movies to be fun and joyful, and here is 'Black Christmas' to break the monotony we generally associate with movies set during the holiday season. 'Black Christmas' is an out-and-out slasher film which centres around a group of sorority girls who live together. A few days before Christmas, some of the girls in the sorority start receiving some strange phone calls where the caller speaks to them in a weird voice and says some rather lurid stuff over the phone. One of the sorority girls, Barb, taunts the caller over the phone but is taken aback when he threatens her with murder. Soon things take a rather serious turn when a young adolescent girl in the neighbourhood gets murdered and one of Barb's friends at the sorority goes missing. It becomes quite apparent that a murderer is on the prowl, and his bloodlust has not been satisfied yet. A Christmas slasher film is something we do not see often, and if you wish to get scared with your family this festive season, there simply cannot be anything better than 'Black Christmas'.
12. A Country Christmas (2013)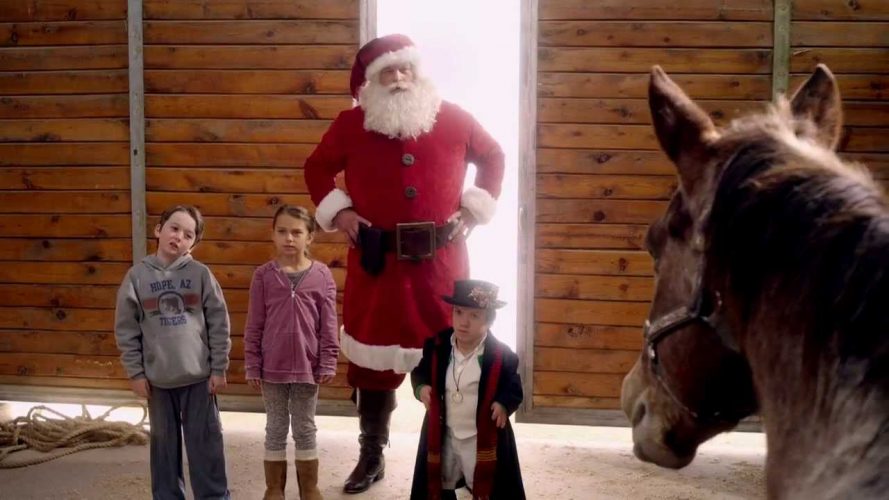 The question about Santa's identity has been there ever since the inception of his idea. As children, we believe in him because, obviously, he brings us gifts. As we grow up, we realise that our Santa was none other than our family. Anyways, we don't really have a beef with Santa. But, it's a different case for Max Schmucker. He hates the idea of Santa and wants the whole world to accept that. He starts a global campaign to renounce Santa and the people, too, seem to agree with him. This creates a big problem for Santa and his elf, Elliot. Christmas is nearing and with people not believing in him anymore, Santa is beginning to lose his power. When he gets stranded in a ranch, two children discover him and decide to help him get his, and Christmas', magic back.
Read More: Best Scary Movies on Amazon Prime
11. Christmas Child (2004)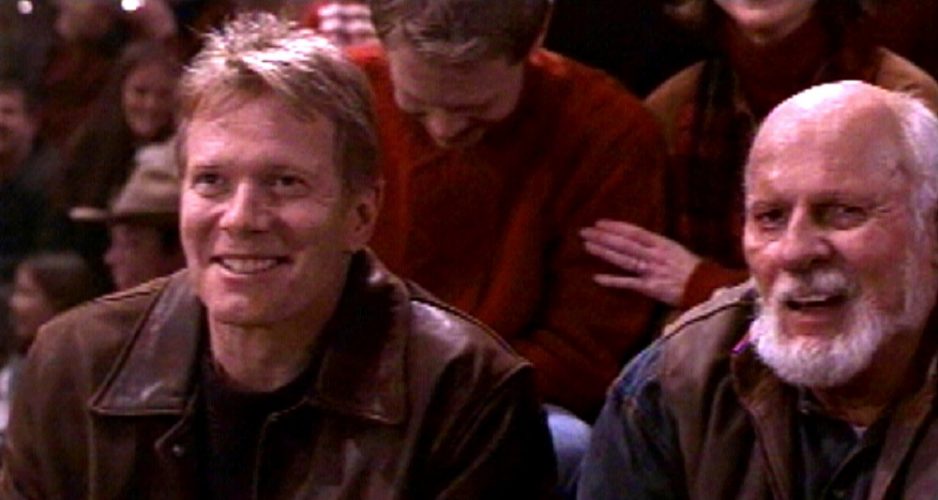 There is something about the festivity of Christmas air that infuses the sense of optimism in a person and presses them to look for things that they otherwise wouldn't think about. Jack Davenport knew that he was adopted but never tried to go into his history. When his adoptive father dies, he finds some things amongst the possessions that lead him to Clearwater, Texas. In Clearwater, he finds the same church that was in the picture that his adoptive father had. Jack interacts with people in Clearwater, gets invested in their lives and in the process, discovers a truth about himself. Little does he know; his world is about to change.
Read More: Best Sad Movies on Hulu
10. A Christmas Tree Miracle (2013)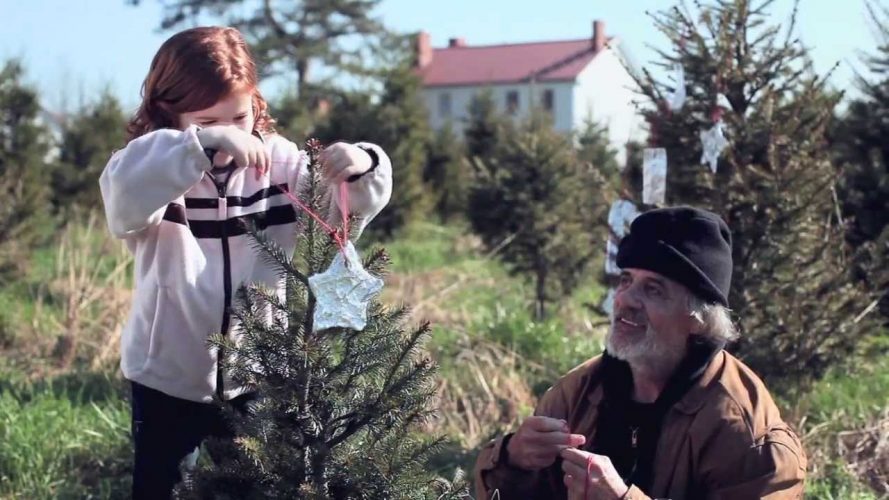 Christmas holds different meanings for everyone. For David, it means working hard so he can provide better for his family. His wife, Julie, on the other hand, feels exhausted with the holiday season. One thing after another leaves her drained of time and energy and all she wants is a reprieve. David and Julie have three kids, two of whom are teenagers, Nick and Natalie. They are pumped up by the idea of Christmas and are focused on the things that they want on that day. Nina, the youngest member of the family is the only one who isn't bound by any of the things that her family feels. No matter what they all feel about Christmas, the whole family faces a setback when David loses his job right before Christmas. With all the expenses weighing heavy on them, they are forced to leave their home and are sheltered by a tree farmer.
Read More: Sexiest Movies on Hulu
9. Rare Exports: A Christmas Tale (2010)
This film might not be as bright-spirited as other films on the list, but if you want a bit different sort of Christmas story this year, this will be good! Strange things are happening in a town in Northern Finland. Children are mysteriously disappearing and reindeers are being killed by something that is not an animal. When a drilling project near the town stumbles upon an ancient cave, it seems like they have found the tomb of Santa Claus. But, it turns out, the tomb was host to something evil which is nothing close to the Santa Claus that people have come to celebrate all over the world.
Read More: Sexually Graphic Movies on Hulu
8. Christmas Story (2007)
This Finnish Christmas film is centred on a character called Nikolas who finds himself alone in the northernmost region of Finland known as Lapland after his parents pass away in an accident. The villagers there decide that since no family is affluent enough to take care of Nikolas permanently, each family will allow him to stay with them for one year. Nikolas is deeply touched by this gesture, and as a return gift, he starts to make beautiful toys for children and leaves them at the door of the family which has cared for him that particular year. Slowly, he becomes more and more involved in his process of making and giving out gifts to children. We offer you no points for guessing who Nikolas grows up to be. This is a film full of positive messages which show us the virtue of gratefulness and the pleasures that lie in giving instead of receiving. You can watch 'Christmas Story' with children and impart them some rather important life lessons while they get thoroughly entertained by the film's engaging story.
7. Saint Street (2012)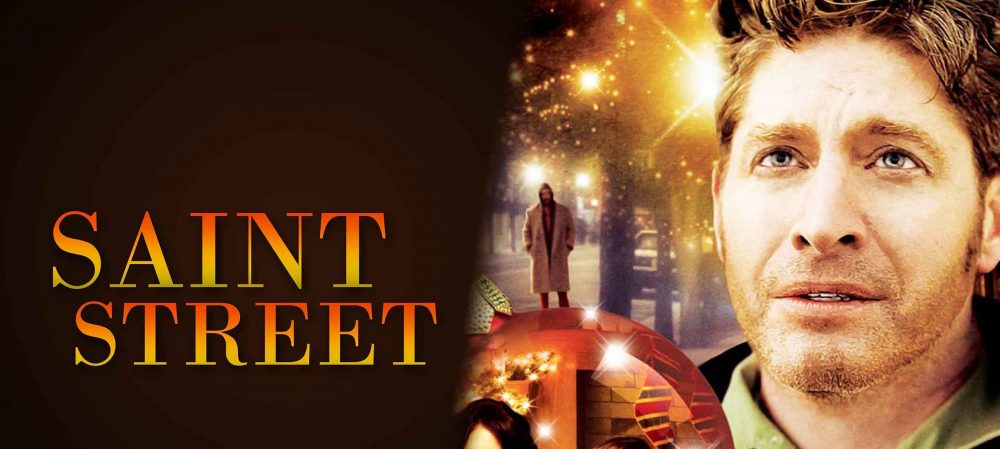 Success is an important criterion in people's lives today and considering the cut-throat competition in the world today it seems rather justifiable. But, there are other things that are more important. The family is one of those things. Percy is a workaholic. And while this might have helped him ride up the ladders in his career, it has also distanced him from his family, the ones for whom he claims to do everything. He receives several warnings regarding his behaviour, about not spending enough time with his loved ones. But, Percy doesn't heed them. On Christmas Eve, when everyone should be with family, Percy decides to stay in office and work. However, a tragedy strikes and Percy is robbed of everything he ever held dear. Now, he discovers a new meaning of his life.
Read More: Best Documentaries on Amazon Prime
6. Mother Krampus (2017)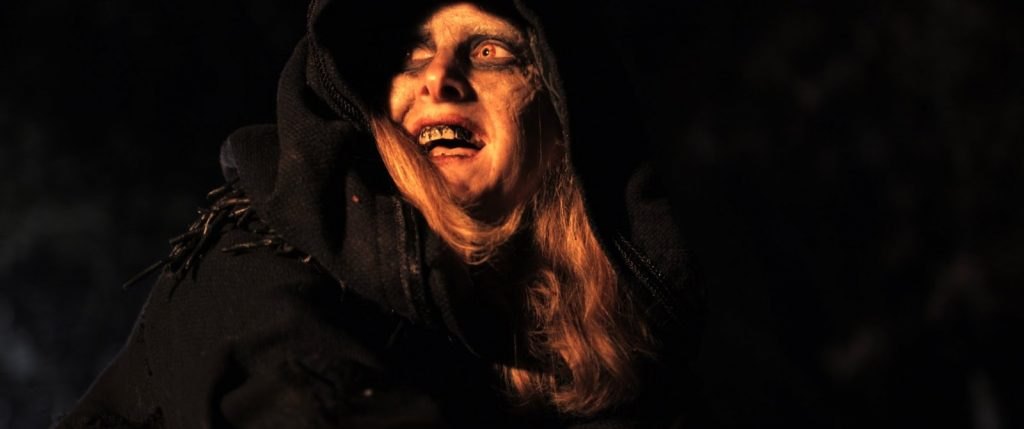 This is another Christmas-related horror story which you can enjoy with your family during the holidays. The story of 'Mother Krampus' has been taken from the German legend of the Christmas witch called Frau Perchta. Just as Santa Claus gives children gifts they can enjoy, she instead takes kids away and kills them. The story centres around a small town near the woods where five children have suddenly disappeared. Later, the locals find their bodies in the woods. In order to avenge the death of these children, the townspeople hang a woman whom they suspect to be a witch and are sure that she is behind the killings. Just before dying, this woman curses the village, saying that Frau Perchta will come for them. Things go by normally in the town until children start disappearing again during Christmas 25 years after her death. Keep in mind the fact that this film is somewhat gory before you decide to watch it with children. However, the main problem is a lack of interesting characters with whom you can empathize as the horror begins to unfold.
5. A Norman Rockwell Christmas Story (1995)
A writer can find inspiration in the oddest of places to craft new stories. 'A Norman Rockwell Christmas Story' owes its existence to the man in its title. This film is based on a famous painting by Norman Rockwell. It tells the story of a man and a boy both of whom appear in the painting. Samuel is withered and happy things don't seem to exist for him anymore. Every year, he visits a frozen lake and ponders upon the happy times that he had spent before everything came crashing down on him. Parallel to him runs the story of Michael. His father had gone MIA in Korea and Michael never heard about him again. He tries to keep in touch with the memories of his father by trying to use his oversized skates. Samuel and Michael have chance encounters that change their lives.
Read More: Best Black Movies on Netflix
4. Jack Frost (1979)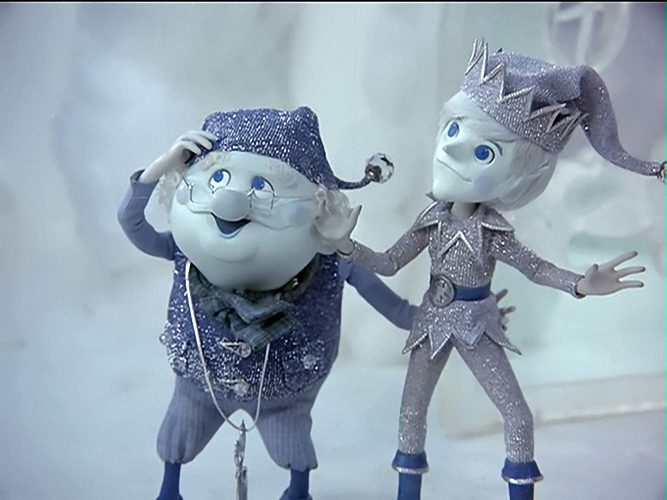 A groundhog is trusted with predicting the late or early arrival of spring. But who knew, groundhogs make a deal of their own disregarding the predictions and all the show of Groundhog Day! In this film, a groundhog tells how he made a deal with Jack Frost, a winter sprite, to extend the winter by a few more weeks so it could sleep soundly in its den for a little more time. The groundhog proceeds to tell the story of the sprite who fell in love with a human and asked Father Winter to make him human as well so he could be with the one he loved. As Father Winter granted him his wish, he also gave him a deadline before which he had to accomplish some human things. Jack Frost soon finds out how quite difficult it is to be human.
Read More: Best Rom-Coms on Netflix
3. Blizzard (2003)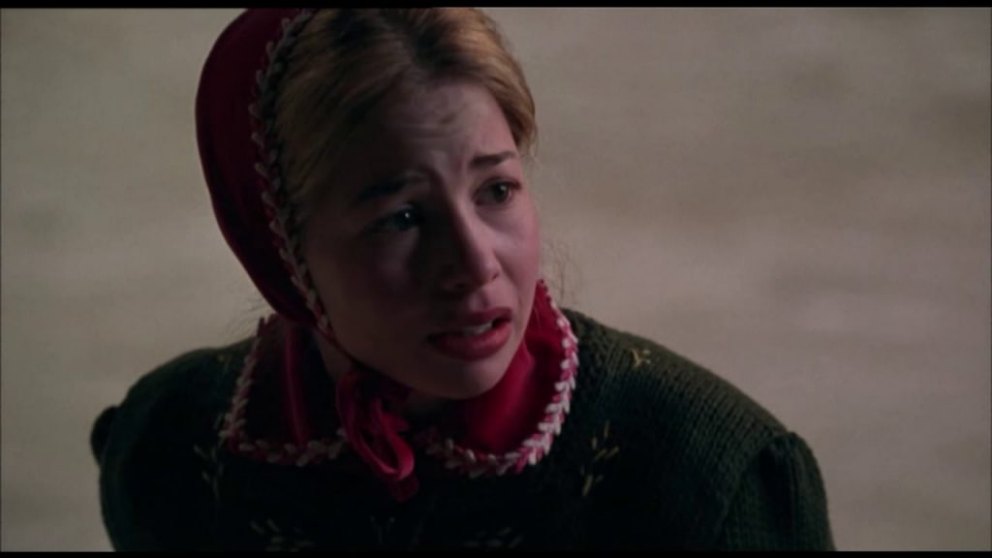 2003's 'Blizzard' can be called a story within a story. It begins with the tale of a girl called Jess who is very disheartened on knowing that her best friend will soon be moving out of town. To cheer her up, her Aunt Millie decides to tell her a story of another girl called Katie. A lover of ice-skating, Katie starts her coaching under the tutelage of a former Olympic champion and even begins excelling at the same when news arrives that she has to move out of town with her family. It is during this time at the North Pole that Santa's reindeers, Blitzen and Delphi have a baby whom they name Blizzard. Blizzard turns out to possess all the magical qualities required to work with Santa, and can even sense which kid is suffering. Using his ability of empathic navigation Blizzard manages to reach Katie and wants to cheer her up as soon as possible. 'Blizzard' might not be a great film per se, but it has enough endearing qualities for kids to simply fall in love with the story and the characters.
Read More: Best Movies Shot With a Handheld Camera
2. The Man Who Invented Christmas (2017)
Christmas spirit is defined by the stories surrounding it. 'A Christmas Carol' is synonymous with that spirit because of how deep and hard-hitting it is while being as much entertaining. But things weren't so bright for Dickens before he wrote that story. For a couple of years, he had been struggling financially because his books hadn't been doing so well. When he saw a rich man's funeral with almost no one attending it, he was hit with the idea of a Christmas story. With only weeks left before Christmas arrives, Dickens was forced to confront his own issues while finding a perfect end to Scrooge's story.
Read More: Best Chick Flicks on Netflix
1. The Miracle On 34th Street (1947)
One of the most important things associated with the idea of Christmas is Santa Claus. Kids love Santa and, every year, wait for him to shower them with gifts. Whether Santa is real or not doesn't matter, because Christmas would be an incomplete affair without him. The market-people too know this. So, these people bank of this idea by making Santa sell, or at least nudge us to buy things. Macy's store on the 34th street in New York City had been doing something similar. When Kris Kringle discovers that the man playing Santa is actually a drunkard, he reports it to his superior. In turn, the superior asks Kris to play Santa and finds him quite good at the job. However, in a dramatic turn of events, Kris starts telling people that he really is Santa!
Read More: Best Scary Movies on Amazon Prime