Teenage is an exciting time. It is the middle ground between the innocence of childhood and the prudence of adulthood. It is the time when life lets its reins lose a bit so you can be free to explore the world around you, yet doesn't let go of you lest you might fall in the pit of despair that will surely come for you in a few years' time! It is the time when both the body and mind start changing. You realise how much there is to explore, how much there is to know and do. It is this time when one starts making a bucket list of things, and it is this time when they might even start acting on it.
In an ideal situation, the only thing that worries a teenager is either their exams or an uninitiated conversation with a crush. Times are simpler when you are a teenager. Following is the list of top teen movies of 2018 that perfectly portrayed a picture of the life of a teenager in its different forms. The list includes best teen romance movies, teen pregnancy movies, teen drama movies, coming of age movies and funny teen movies.
20. The Kissing Booth (2018)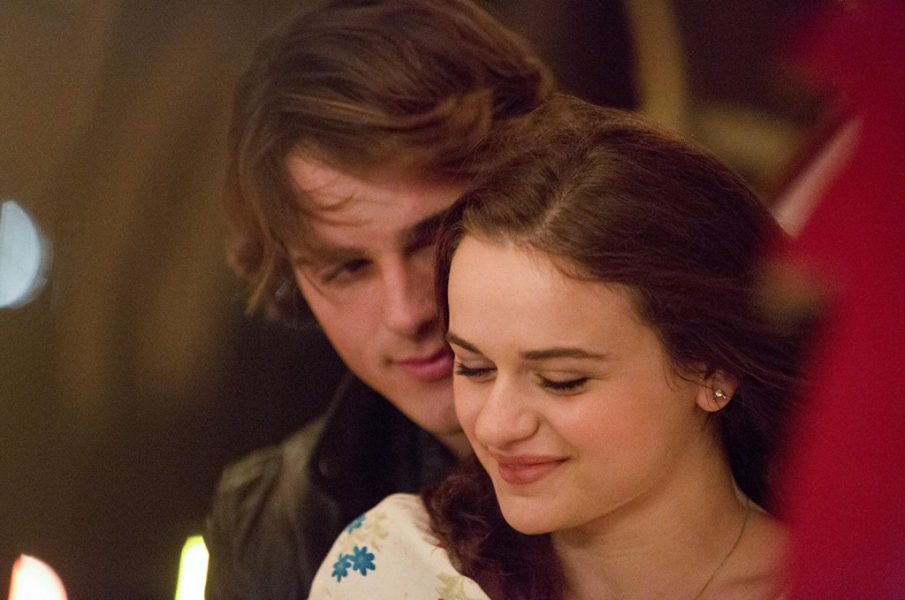 Elle Evans and Lee Flynn are best friends, ever since the day they were born, which is actually the same day. They know each other in and out and over the years, their friendship has led them to lay down some ground rules for each other. One of those rules is to stay away from each other's siblings. But there is a big problem regarding this. Elle has a massive crush on Noah, Lee's big brother who is the perfect portrayal of a bad guy. In order to keep her promise to Lee, Elle tries to stay away from Noah but it is getting difficult by the day. And then, in the spring carnival, Noah kisses her in the kissing booth. Now, what?
Read More: Best Vampire Movies of 2018
19. Hot Summer Nights (2018)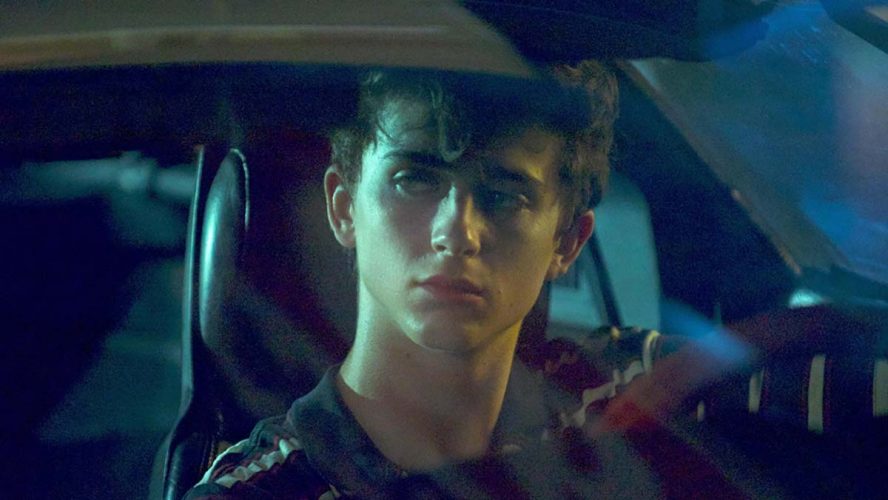 One of the most common sentiments of being a teenager is the quest of experimenting, of exploring new possibilities and trying new things. But, one wrong move and your whole life can slip away from your hands. When Daniel is sent to live with his aunt, he doesn't realise how much his life will change because of one wrong connection. After his father's death, his mother is concerned about his behaviour and hoping that a change of scenery will do him some good, she sends him to live with his aunt. At first, Daniel refuses to accept his new surroundings, but when he meets Hunter, his point of view changes. An opportunity comes across and he makes a lot of money. But danger comes along, too.
Read More: Best Disney Movies of 2018
18. Midnight Sun (2018)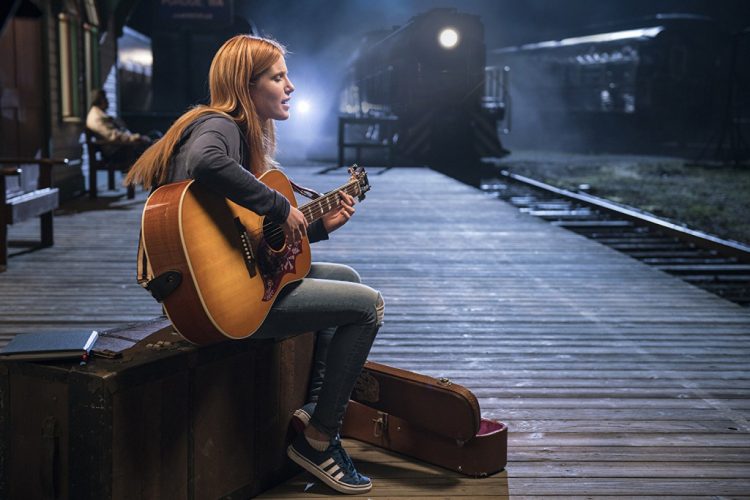 Katie Price has a problem. A rare genetic condition has made her sensitive to sunlight. The point is that if she goes out in the sun, she will most definitely die. For years, Katie has spent her days stuck in her house, and waking up at night while the whole world sleeps. But, on her graduation night, as she watches other teenagers having a good time, she decides to go out and have some relaxing time. While she sits at the train station, playing her guitar and singing her songs, Charlie's eyes fall on her. He feels an instant attraction to her and decides to ask her out. What he doesn't know is that Katie has been in love with him since the first time she saw him, back when they were kids.
Read More: Best Superhero Movies of 2018
17. Lean on Pete (2018)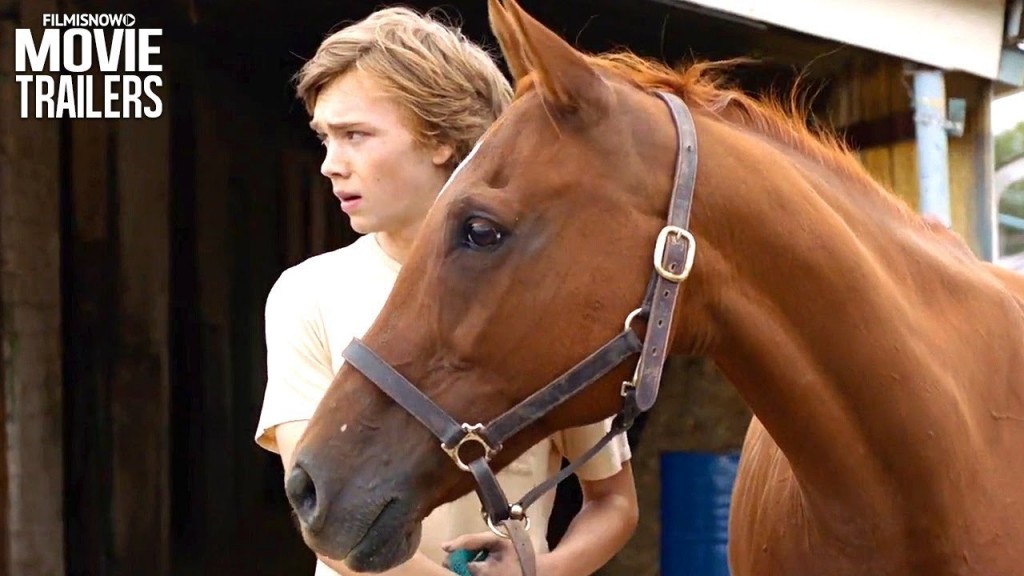 Fifteen-year-old Charley Thompson wants stability in his life, for once! His father works in warehouses which keeps them on a constant move. When they move to Portland, Charley decided to take control of his life and takes a summer job where he is tasked with taking care of racehorses. He befriends a horse named Lean on Pete and learns the tricks of the trade from his employer. But when he receives the news that Pete has outlived his value and will be sent for slaughter, Charley decided to not let that happen. He and Pete start a journey to find a suitable home for the horse. One of the really good teen movies of 2018.
Read More: Best Action Movies of 2018
16. The House of Tomorrow (2018)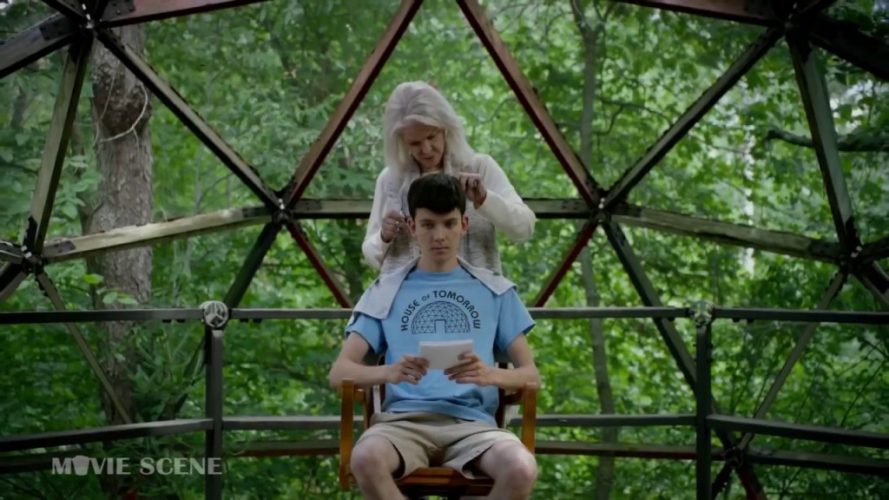 Sebastian lives with his grandmother in a house that is full of things inspired by the design of Buckminster Fuller, because his grandmother is a big fan of the architect and his design. It is quite easy to imagine how dull Sebastian's life would be. Never mind how it is, Sebastian, the shy and awkward kid, doesn't give it much thought. But when Jared Whitcomb comes along, Sebastian's whole perspective changes. Jared has a heart condition but that doesn't stop him from following his dream of starting a punk rock band. Inspired by him, Sebastian decides that it is high-time in his life to become a rebel.
Read More: Best Heist Movies of 2018
15. Measure of a Man (2018)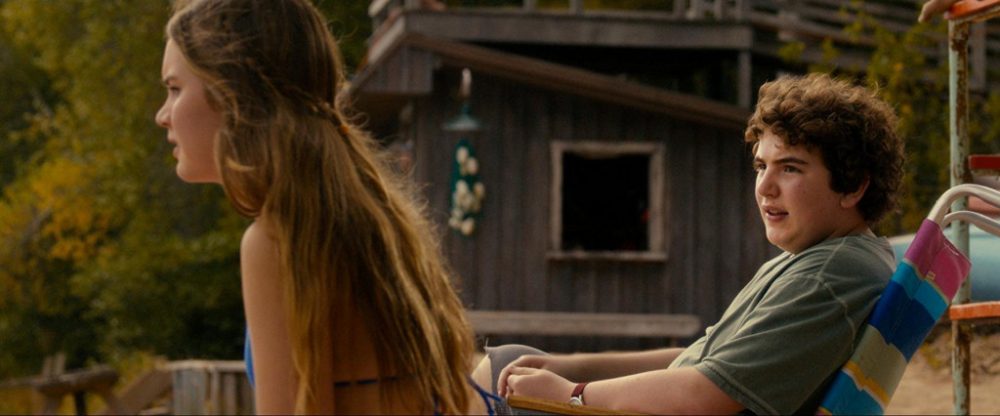 One of the things that some kids have to go through during their school years is bullying. Children are bullied because of the way they look, because they are fat or thin, because of their colour, their sexuality, or even if they are too intelligent or not intelligent enough. In truth, bullies don't really need a reason to torment others. They find someone weak and they pick on them. Bobby Marks has been bullied for such a long time that it has become a common thing for him now. But, one summer, he takes a job where he learns to stand up for himself.
Read More: Best Disaster Movies of 2018
14. Blockers (2018)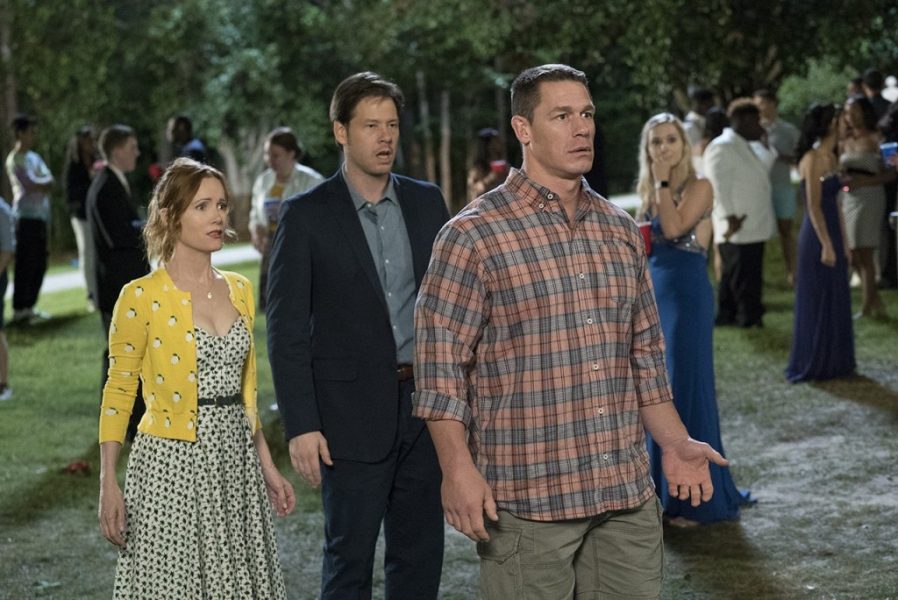 Three best friends make a pact with each other. They decide that before going to college they will tick one thing off of their list. They will lose their virginity on the prom night. As they look forward to prom, they don't realise that their parents have been privy to their secret. Their parents are overprotective, and over all these years, they have found ways to keep bad boys away from their daughters, among other things. Hearing about their daughters' plan, they decide that they will not let their children take such a step on a whim. They will do whatever it takes to stop them.
Read More: Best Cop Movies of 2018
13. Please Stand By (2018)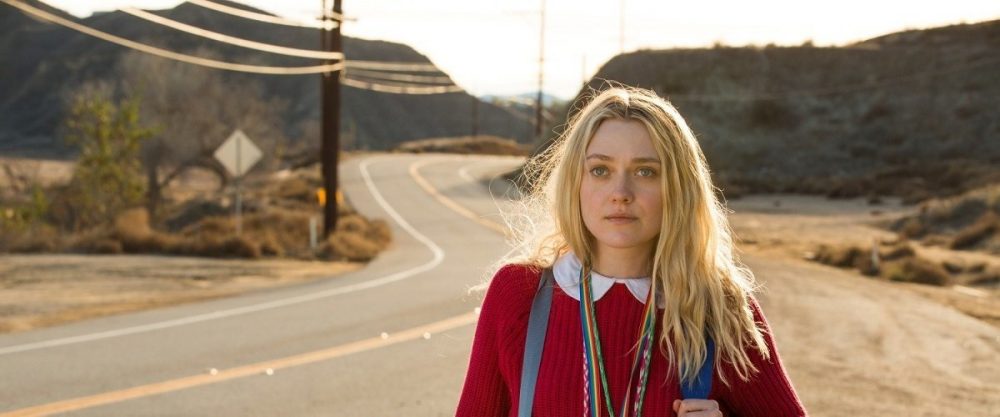 Wendy is autistic and lives with her caregiver. While most people will see this as a limitation, to Wendy, it is something that provides her perspective for life. She is a fan of 'the Star Trek series' and in response to a screenwriting competition started by Paramount Pictures, she has written a 500-page script. When her sister tells her that she is selling their childhood home and moving away with her child, Wendy decides that it is time to change her life as well. Motivated by her caregiver, Wendy starts on a journey to submit her script for the competition. A journey of self-discovery begins.
Read More: Best Korean Movies of 2018
12. Every Day (2018)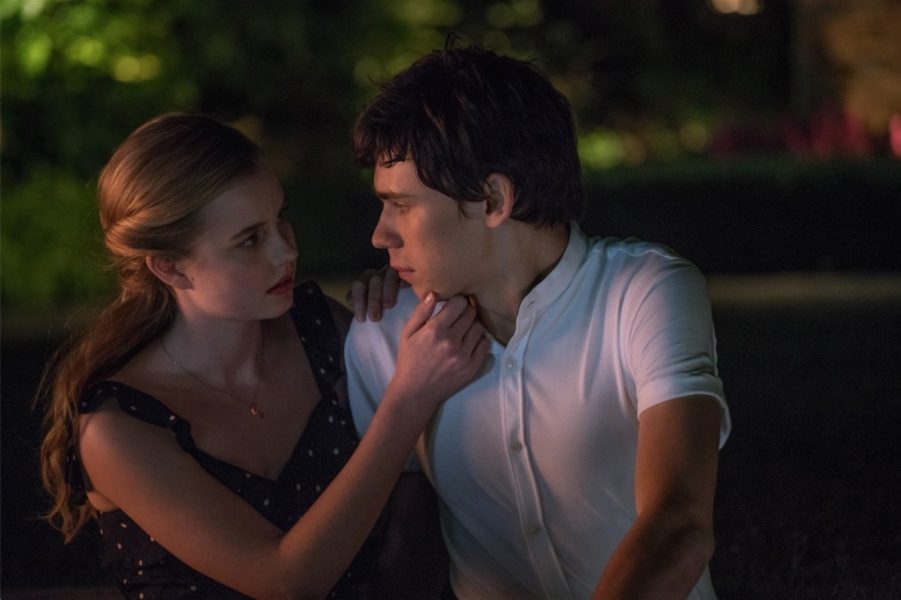 Falling in love with someone is not as easy as it sounds. You have to truly know someone, understand their character, and know them inside out before you can claim your love to them. But what happens when the person you love keeps changing every single day. When Rhiannon fell in love with A, he was someone else. And the next day, another one, and the next day, another. The thing is A is not a real person. He is a spirit and every day, he possesses some different body which he has to leave by the end of the day.
Read More: Best Thriller Movies of 2018
11. Skate Kitchen (2018)
Camille lives in the suburbs of New York City with her mother. She has a boring life, with almost no friends and she wonders if she will end up alone and tired like her mother. But she comes across a group of female skateboarders who call themselves Skate Kitchen. Camille is drawn by them, especially considering how close-knit they seem and also because she hadn't found such friendship earlier in her life. She also meets a guy with whom she starts a relationship. But, as her rebellious nature comes it, her relationship with her mother begins to complicate and her love life seems to get trickier by the day.
Read More: Best Sports Movies of 2018
10. The Miseducation of Cameron Post (2018)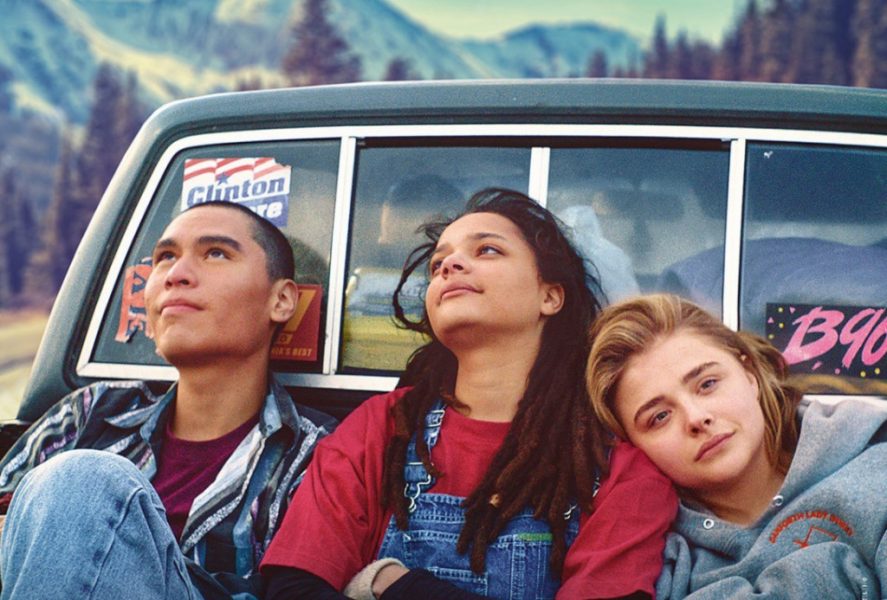 It is the early 1990s and people are still coming to terms with the term "homosexuality". Cameron is a lesbian and when she is caught making out with another girl on prom night, her parents decide to send her to a place where everyone can be mended through God's ways. Cameron goes to the centre knowing that nothing fruitful is going to come out of this. There she meets other people like her and discovers that they have been planning of getting out of this place by faking to be cured and proving that they have become heterosexuals. Once they are out, who cares!
Read More: Best Spanish Movies of 2018
9. The Simone Biles Story (2018)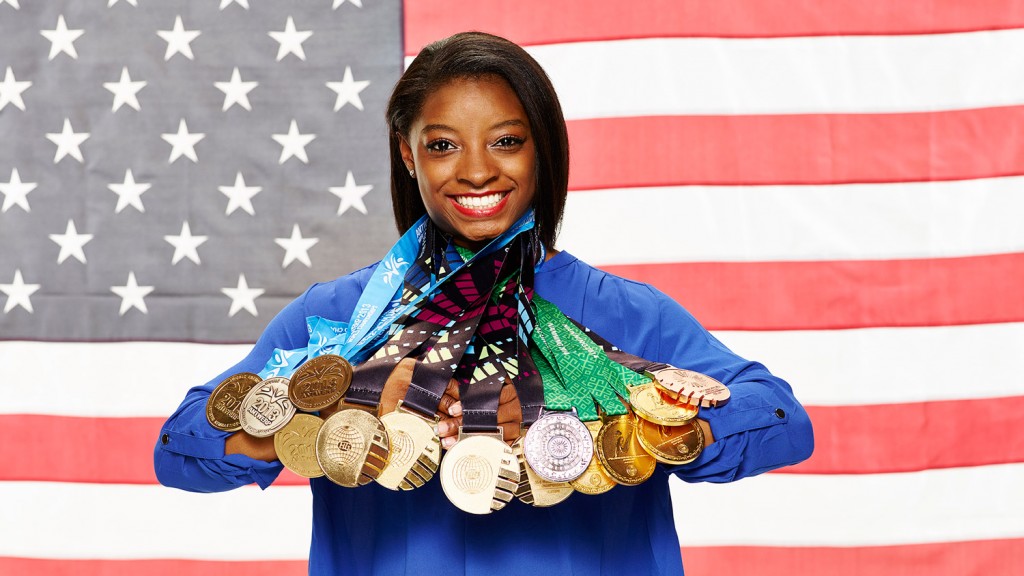 Simone Biles is an Olympic gold medallist who won medals and hearts, alike, in the 2016 Summer Olympics. 21 years old Simone's talent was recognized quite early in her life and her coach encouraged her to become better and better, an effort that showed when she won all the praise and prizes. But, the road to success wasn't so easy. It demanded sacrifice and commitment, and that too at the time when people want to enjoy the life that has only begun to open up in front of them. Her story shows that side of the teenage which demands you to not give up to temptations and strive for something better in your life.
Read More: Best Sci-Fi Movies of 2018
8. Mid90s (2018)
It is the summer of the early 1990s and Stevie is a thirteen-year-old boy who feels neglected on every front. His mother is single and has the responsibility of taking care of her two children, something she is clearly not excelling at. His older brother is more concerned about how he looks and has an abusive stance towards Stevie. The children in Stevie's school are rich and rarely pay any attention to the mediocre boy. So, when Stevie befriends a group of skateboarders and finds acceptance with them, he learns that the world has something more to offer than a dysfunctional family and a friendless life.
Read More: Top Grossing Movies of 2018
7. Alex Strangelove (2018)
Sexuality is a very complicated thing. Sometimes, it takes years for people to realise where their sexual affinities lie. And most of the times, it is because people are afraid of accepting themselves as they are because they fear that society wouldn't accept them. But yeah, sexuality is a confusing thing. Alex Truelove discovers this early in his life. When his best friend is confronted by a difficult situation at her home, she and Alex get close. At the same time, Alex meets Elliot and begins to have feelings for him. Now, Alex doesn't know which part of him is truer to his identity.
Read More: Best Romantic Comedies of 2018
6. To All the Boys I've Loved Before (2018)
Based on the book of the same name, this film tells the story of Lara Jean Covey. For every crush that she has and every boy she likes, Lara writes letters. In these letters of intense passion, she tells them why she likes them and how much she likes them. But, none of her crushes knows about it because she keeps these letters locked in her closet. Some time has passed and Lara's collection of letters has increased steadily. One day, her little sister discovers her secret stash and decides to finally mail them.
Read More: Best Actors of 2018
5. Love, Simon (2018)
Simon Spier has a good life. He has loving parents, a great sister, and a group of awesome friends. But there is one secret that no one knows about him. Simon is gay. He knows that if he comes out now it will become more of an issue than it should be, so he decides to wait till school is over. Once he moves to college, he will live his life, his own way. While he keeps his sexuality a secret from everyone, he chats with another gay person on the mail. But they have kept their identities anonymous because of the fear of being outed. However, Simon falls in love with this guy and has to figure out who he is before school is over.
Read More: Best Reviewed Movies of 2018
4. Beautiful Boy (2018)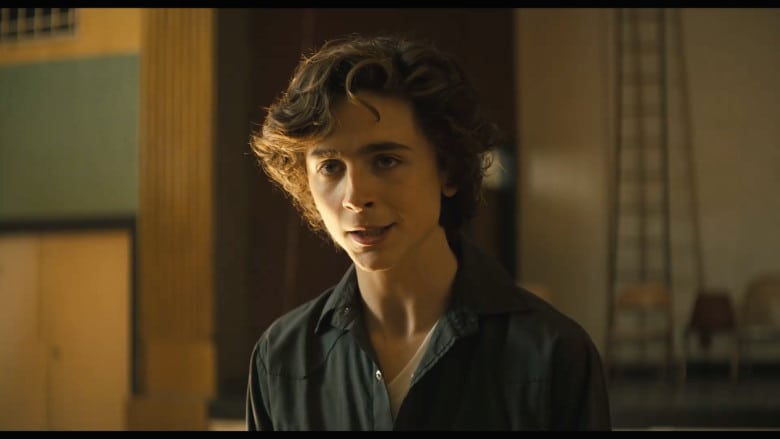 Watching their children fall in a pit of things that will destroy them is one of the hardest things for parents. David Sheff has known about his son's drug problem, and all this time, he has been there for him, trying to get him back to sobriety. If there is one thing that David knows, it is that he will not lose his son to drugs. Nic tries hard, time and again, to get on the right track by checking into rehabs and successfully completing the programs, a couple of time. But, every single time, he relapses. In this battle of parentage and addiction, who will win?
Read More: Best R-Rated Movies of 2018
3. Boy Erased (2018)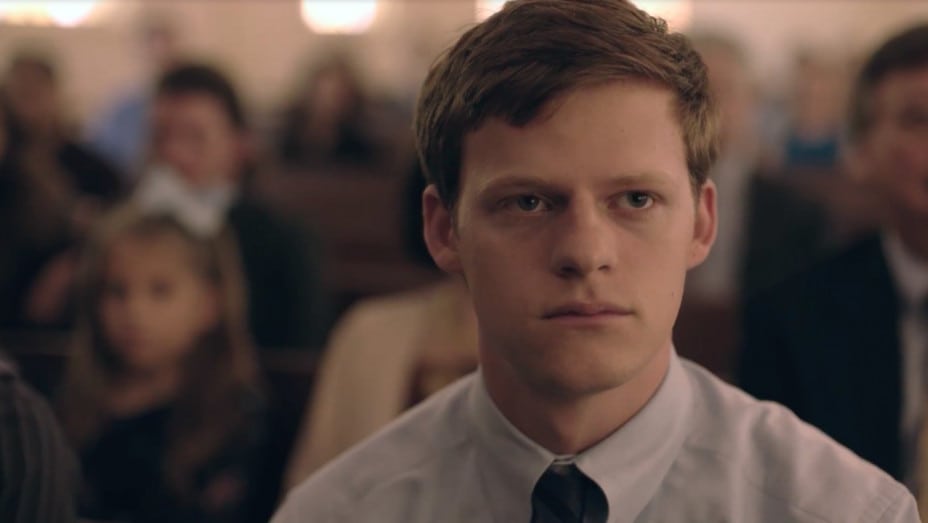 Jared Eamons father is a priest, and this is what makes it a complicated matter because Jared is gay. But he hadn't planned on telling his parents. In fact, his secret was outed because of something that happened in his college. When his parents find out about him, they have a hard time digesting the fact. His father, eventually, decides to enter him in a program that claims to help homosexuals by converting them back to normal, heterosexual beings. But Jared knows that there is no cure to his situation. But he also knows that he can't go back home without convincing everyone that he has been "cured".
Read More: Best True Story Movies of 2018
2. Eighth Grade (2018)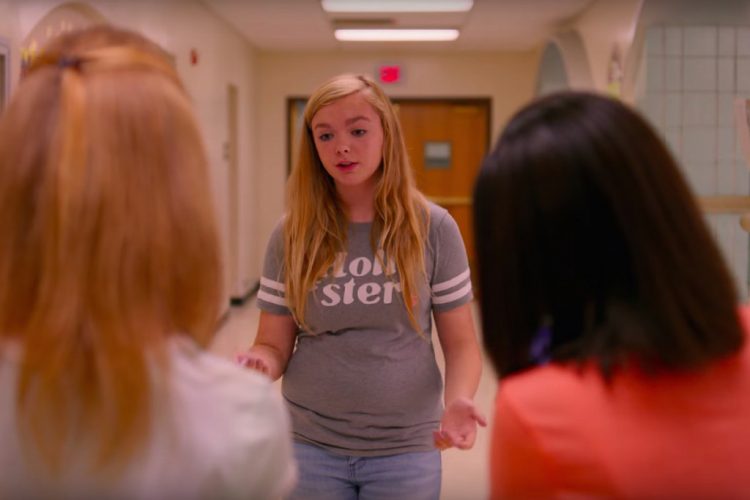 Kayla Day is a shy kid who has trouble making friends in school. In her final days of middle school, she reviews her life and discovers that nothing much has changed. She has had a crush on a boy for a long time but hasn't been able to even talk to him. She doesn't have any concrete friendships while others are making BFF bands for each other. She runs a YouTube channel about self-motivation but it never really gets any views. One day, she gets an invitation for a party from a classmate, and it there that a chain of events starts that changes the way she looks at herself.
Read More: Best African American Movies of 2018
1. Wildlife (2018)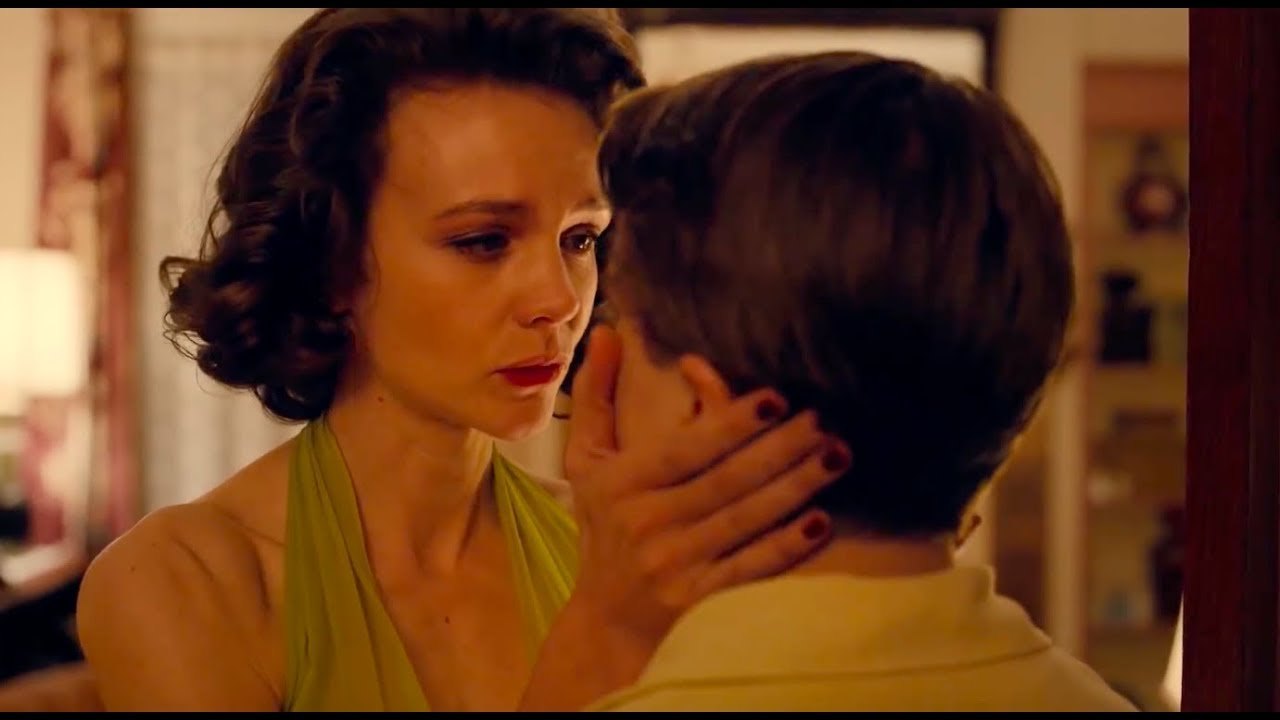 The environment of the family is critical in the development of a child's character. Often, children witness the rift between their parents and are caught up in between the fight, forced to choose one side or another. Many a time, they also watch their parents disintegrate their lives and have to act as a support system for them, while it should be the other way around. Joe's father was fired from his job because of a misunderstanding but then was offered back when the dust settled. But, out of pride, his father refused to go back and in turn, took the job of fighting the fire. His new line of work took him away from his family and after Joe's mother reacted to it in an unruly manner, he finds himself in a situation where he doesn't know what to do with his parents.
Read More: Best Indie Movies of 2018