One is bound to develop a deeper sense of appreciation for movies based in a different period of time simply for the visible effort put in them. Recreating a specific period in time, now long gone, especially if it's through props and sets and not special effects, is a mammoth task for the entire team, including the production designers, art directors and even the writers, for they are the ones who decide how the setting is going to be exploited to best effect. What's more is that recreating virtual history isn't merely limited to props including a store front, an older muscle car, or costumes. It encompasses the mood and the way of life for the period the film chooses to represent.
The world we live in is full of stories to tell, varying in scale, ranging from intimate home-grown tales to battles that changed the course of history as we know it, and Prime Video hosts a bunch of period/historical films with some impeccable craft on display. Even a primal look at the list would reveal that the Second World War is easily the most documented event in all of history, but there are other gems too: ranging from Biblical times to the not-so-recent close of the 20th century itself. With all that said now, here's the list of really good historical movies on Amazon Prime that are available to stream right now.
15. Padmaavat (2018)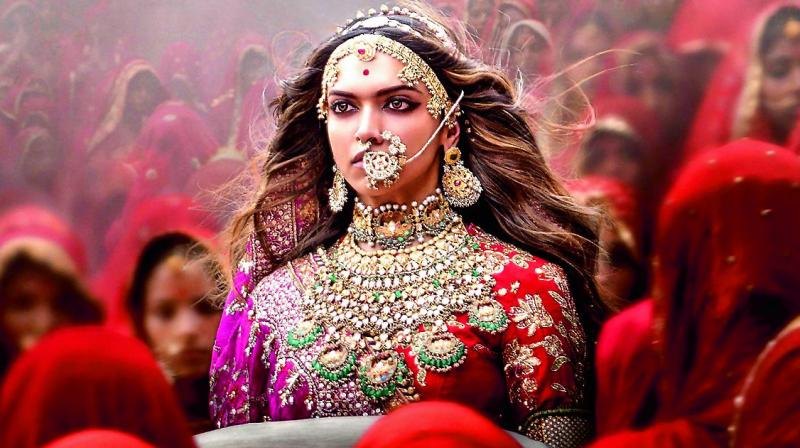 'Padmaavat' is the story of Queen Padmavati of Chittorgarh who performed 'Jauhar', or the age old patriarchal practice of self-immolation along with hundred or so other women in the face of certain defeat as an act to defend her honour, after the fort was laid siege upon by invader Alauddin Khilji. The film is everything you have come to expect from a Sanjay Leela Bhansali film, a bollywood director who has made intricately detailed, gorgeous looking mega budget sets and impeccable production design against historical backdrops a genre speciality, a forte of his own. When I say this, I also mean that akin to other Bhansali films, even if you don't take the story home, especially this one where the proceedings seem long drawn out, the quality of the craft manages to stay with you.
14. Jesus of Nazareth (1977)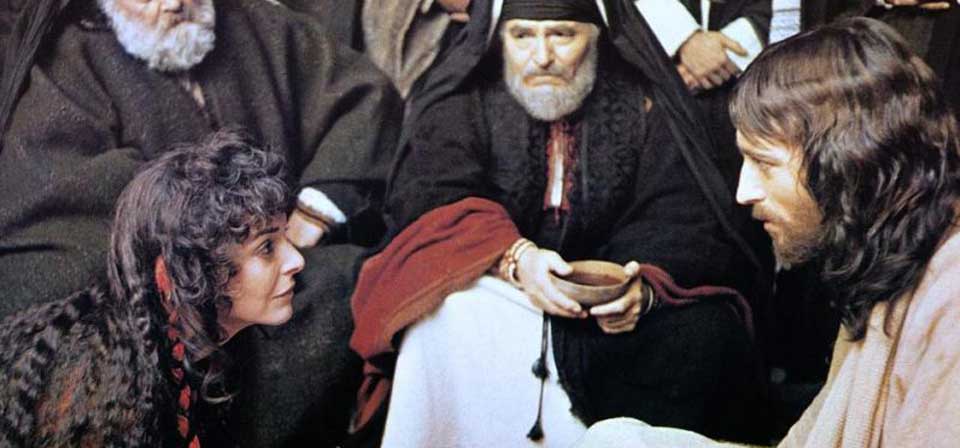 For people of faith, this is quite literally gospel. Close to 400 minutes of the life of Jesus Christ told in impressive detail, from his nativity or birth to his crucifixion on counts of blasphemy upon declaring himself God and to his resurrection as his followers rejoice. While the most well known chapters are covered in pining detail, the narrative also packs enough to include parallel significant events; events that form a significant part of Christian history. To be fairly honest though, I found the Mel Gibson version to be a tad better. Still, even for people who do not belong to the faith, 'Jesus of Nazareth' might be the most informative watch on this list by virtue of the sheer volume of information it has on display.
13. The King's Choice (2017)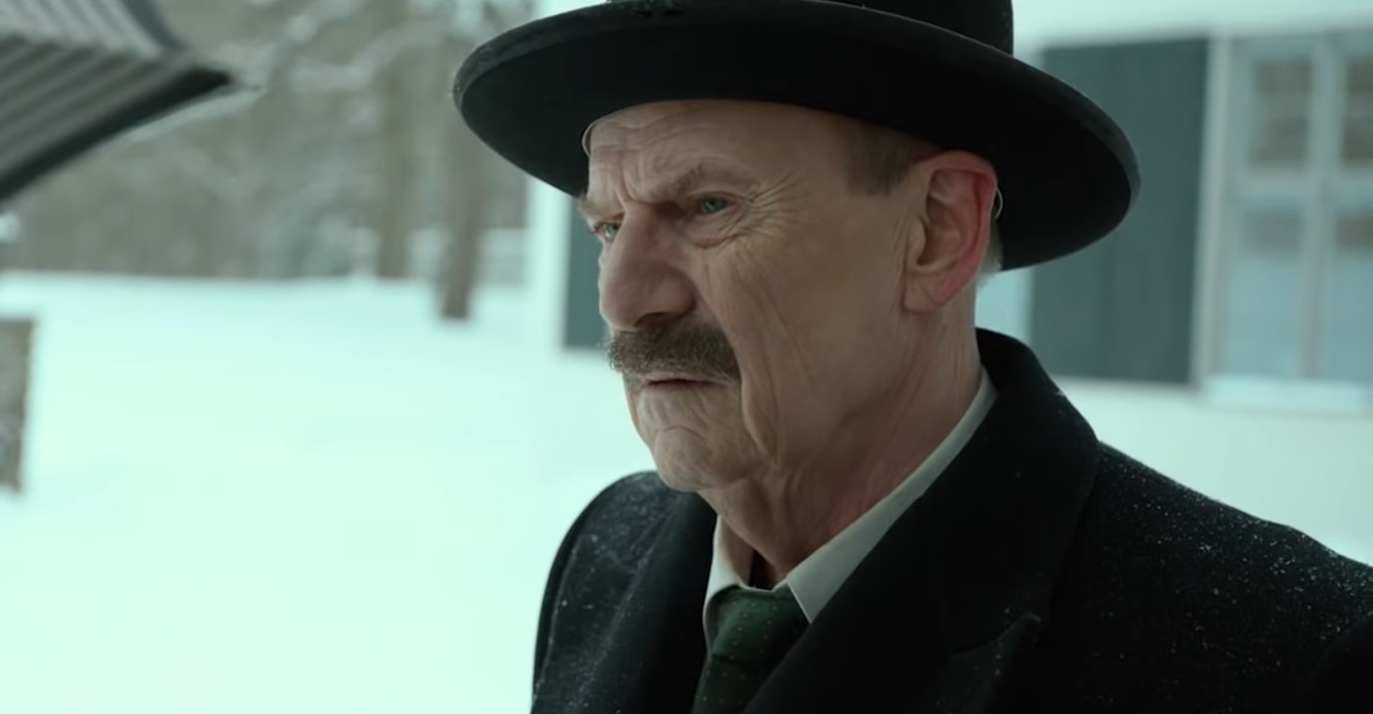 Featuring stand-out performances by Jesper Christensen, Anders Baasmo Christiansen, Tuva Novotny, and Katharina Schüttler, 'The King's Choice' is a biographical war film written by Harald Rosenløw-Eeg and Jan Trygve Røyneland. The Erik Poppe directorial centers upon King Haakon VII, the King of Norway, and the Norwegian royal family during the second world war when the German invasion of the country was about to happen. In the tense few days, the king had to take a very brave call that would not only go on to shape the future of the country but also redefine his legacy as a leader.
12. Papillon (2017)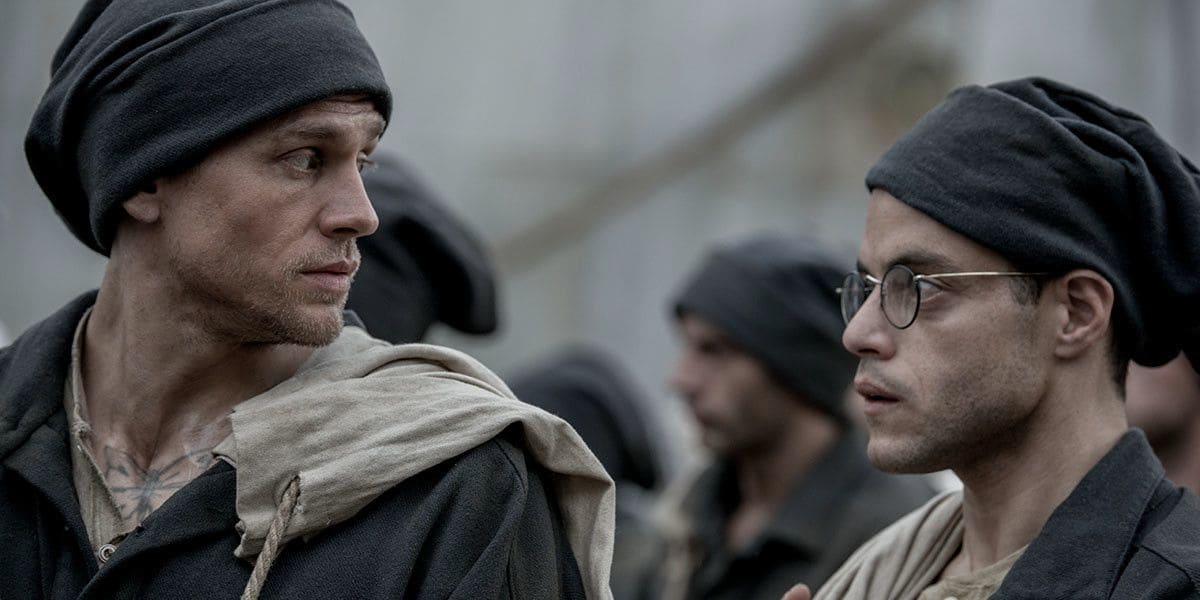 A remake of the revered 80s classic starring Steve McQueen and Dustin Hoffman, 'Papillon' is the story of Henri Charriere, a man in prison for wrongful conviction, and the bond he forms with a fellow inmate in the notorious Devil's Island prison, as the two plot to escape. Charlie Hunnam and Rami Malek surprisingly embody their roles very well in this remake, and you are bound to have a good time watching this if you can shake off the shadow of the first, just as this 2017 film does. Special mention for the immensely well done musical score, a rarity for films of this nature.
11. The Lost City of Z (2016)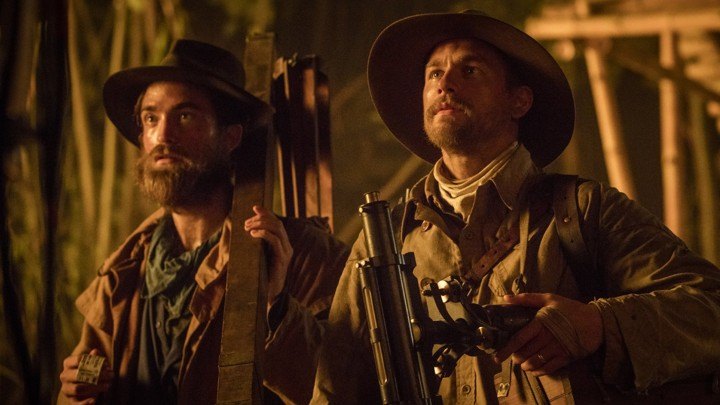 The legend of Percy Fawcett – a British explorer who went missing in the jungles of the Amazon following his pursuit of the lost city of Z, more famously known as the elusive El Dorado was enough to draw me to the film. While the film is technically sound and gorgeous to look at in parts, it leaves a lot to be desired, storytelling wise. Give it a shot for Charlie Hunnam, or if historic adventures are your taste.
10. Enemy at the Gates (2001)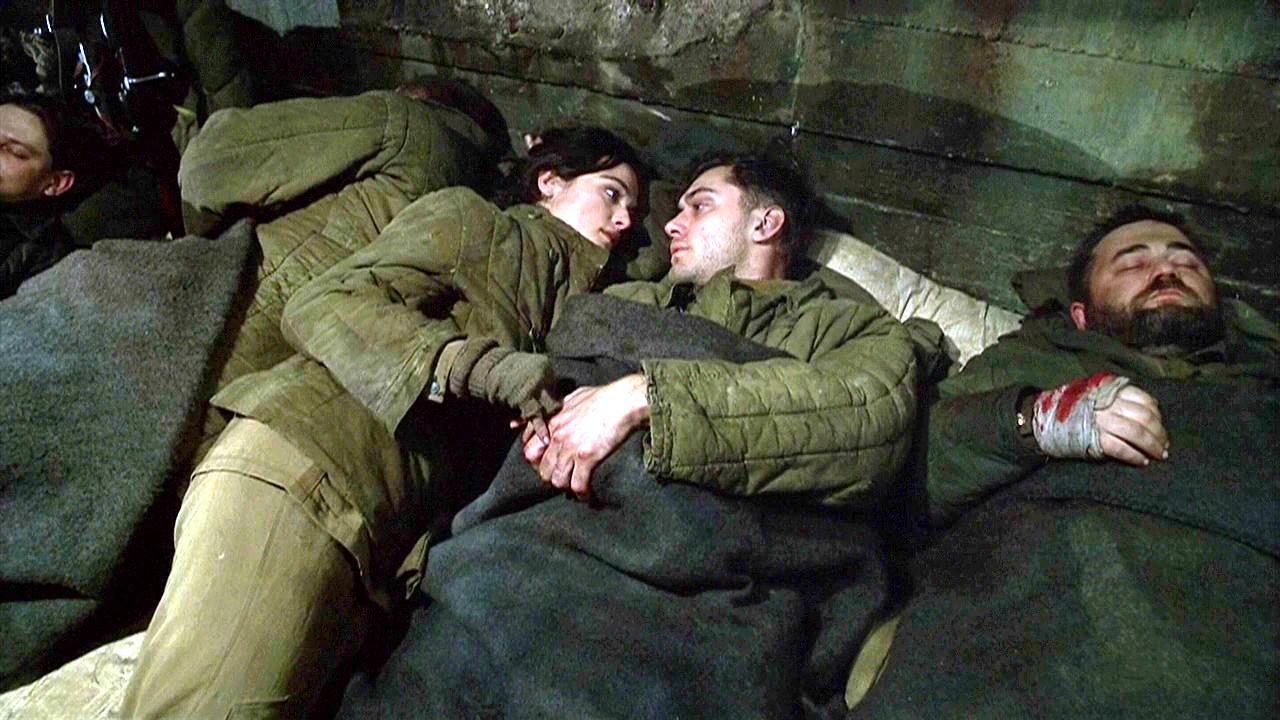 'Enemy at the Gates' is a partially fictionalised account of the highly documented sniper battle between a Soviet and German sniper during the battle of Stalingrad, but unlike most of the fictionalised accounts of war, here the 'fiction' part of it serves only entertainment purposes, rather than propaganda. Jude Law and Ed Harris are utterly convincing in their roles as the sparring snipers engaged in a battle to the death, the latter more than the former. It is not a perfect account of the Stalingrad battle and neither does it intend to be. An entertaining war piece that is more action than patriotism or anti-war gravitas, nothing more, nothing less.
9. Silence (2016)
One of the two Scorsese features on this list, 'Silence' is lamentably not counted among the director's stronger works, for the simple misjudgement of its subject matter. I agree that it is a different film from what Scorsese has directed till date, but that doesn't necessarily mean it's a bad film. True to its name, there are a lot of silences in this film that stretches on for close to 150 minutes. I won't even say that the long runtime holds a payoff and that it would be worth it for the regular viewer. However, I do say this: 'Silence' is gorgeous to look at, and brilliantly acted. Unfolding at its own lavish pace, it is clear that this was a more personal project for Scorsese, an extension of his own faith. If you can give in to his vision with perseverance, this film might be for you.
8. Valkyrie (2008)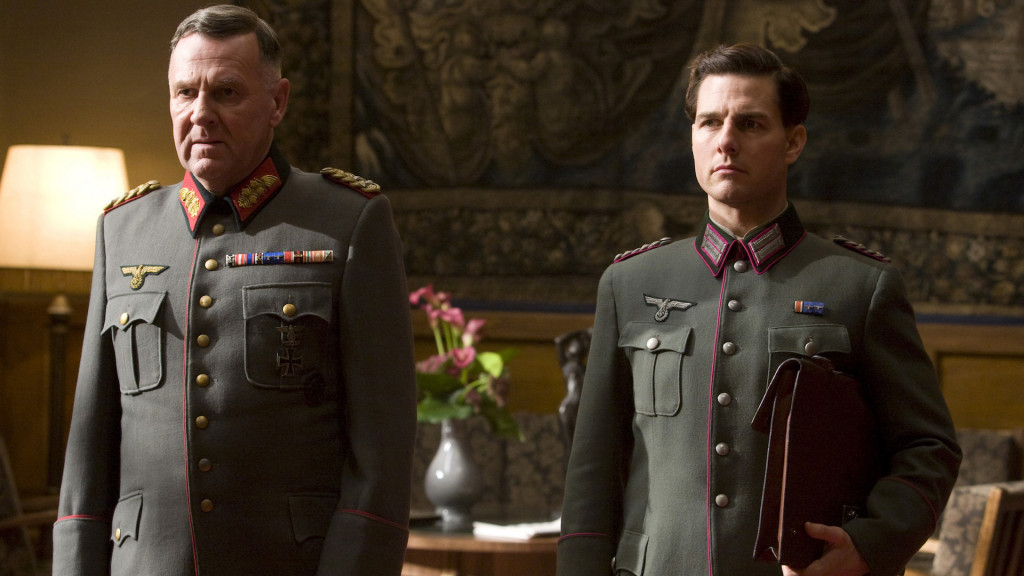 If you can put some of the historical inaccuracies behind you, 'Valkyrie' can be a great, thrilling watch, also one that highlights a relatively lesser documented piece of history in fairly entertaining fashion, its all-star cast led by Tom Cruise making sure of the latter. The film derives its title from an operation named so, intended to topple the Nazi regime in the waning days of WWII in the face of imminent defeat by assassinating Hitler, the operation being led by Colonel Claus von Stauffenberg and his cadet of soldiers, whose exploits the film details. As it is in fact, the operation was a failure and the squad executed for treason against the government, but the build up until that inevitable conclusion too is intensely mounted to feign genuine interest, and that in itself is a victory for the film.
7. Kesari (2019)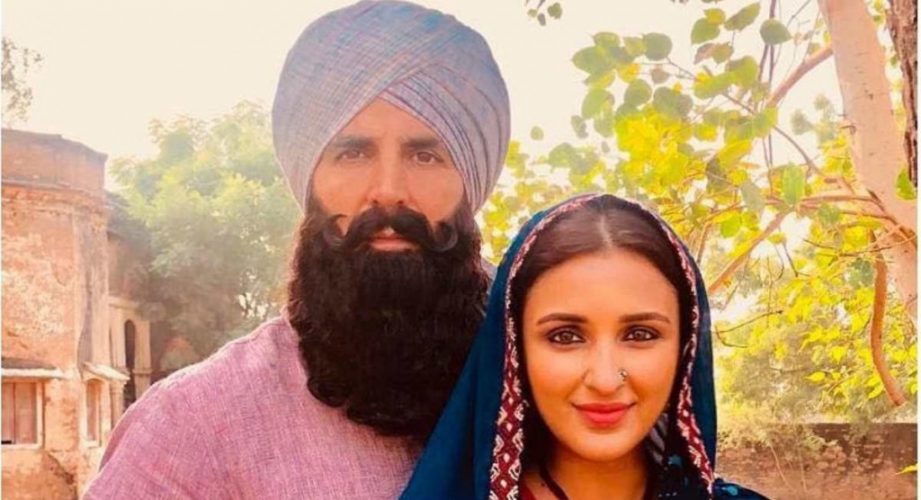 'Kesari' is an Indian Hindi-language war film directed and co-written by Anurag Singh. The movie recounts the story of the Battle of Saragarhi, a violent struggle in which 10,000 Afridi and Orakzai Pashtun tribesmen attacked the outpost of Saragarhi, where the 36th Sikhs of the British Indian Army have posted only 21 men to defend the region. Once the enemies were staring right at them, Havildar Ishar Singh, a brave soldier, led his men against one of the most violent confrontations known in history. While offering an intimate overview of the battle, the movie also sheds light on the circumstances that led to it.
6. Hotel Rwanda (2004)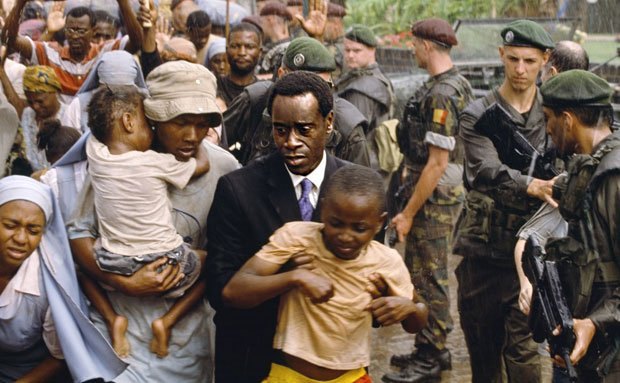 'Hotel Rwanda' is an absolute must watch, being the rare film that will open your eyes to a reality at least half of the world would be oblivious about. The film is based on the incredible true story of Paul Rusesabagina, who offered refuge to hundreds of Tutsi civilians (one of two Rwandan native groups left in the wake of Belgium's retreat from the country) from Hutu extremists, who committed genocide against the Tutsis. Colloquially also termed the 'African Schindler's List' for some movie goers, although I can see why, 'Hotel Rwanda' is a piercing humanitarian film about a noble soul, one that deserved to be told, but surely needs to be heard by so many more.
Read More: Best Romance Movies on Amazon Prime
5. The Courier (2020)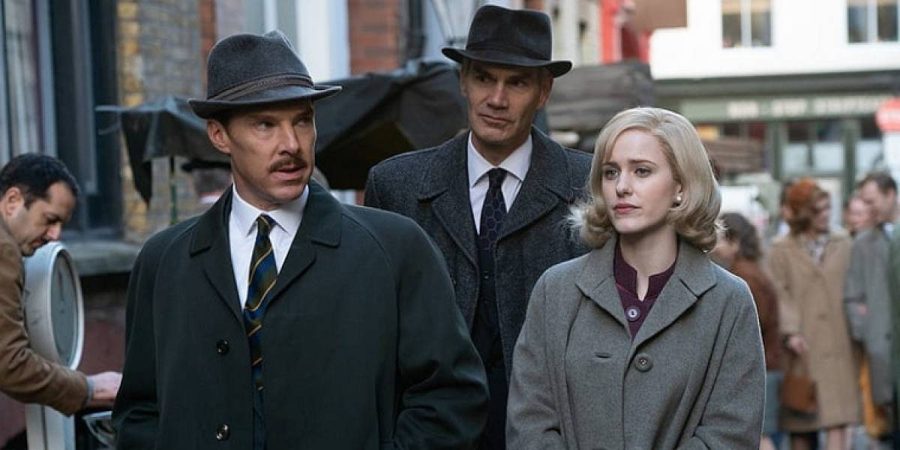 Written by Tom O'Connor, 'The Courier' is a historical spy film that stars Benedict Cumberbatch, Merab Ninidze, Rachel Brosnahan, and Jessie Buckley. The Dominic Cooke directorial follows a British businessman as he works alongside a Soviet officer in one of the tensest moments of the Cold War. As the fear of nuclear confrontation and widespread death and destruction reach an alarming high, these two men do the groundwork to defuse the Cuban Missile Crisis and avert the horrific crisis.
4. A Bridge Too Far (1977)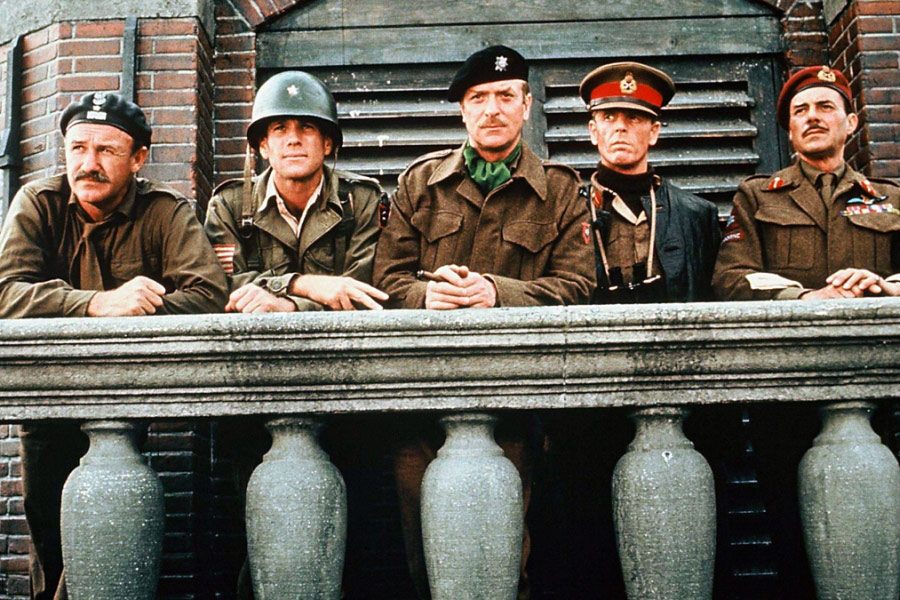 With a sizeable cast including more than a hundred known names and faces from three nationalities, 'A Bridge Too Far' is a work of vision, grand in its execution and approach; that much is in fact the first opinion you will wholly form as you progress through the film. One rare thing that the film manages to do with respect to a war film is that it tries to expose and bring to fore the inadequacy and lapses in judgment that threatened and ultimately caused the failure of Operation Market Garden, which was intended for the Allied Forces to capture a series of bridges in German occupied Netherlands for their strategic and combat advantages. In that, I found the film informing enough without the use of too much patriotic jingoism and propaganda commentary. A worthy addition to your list if you are a history buff.
Read More: Best Thrillers on Amazon Prime
3. The Great Escape (1963)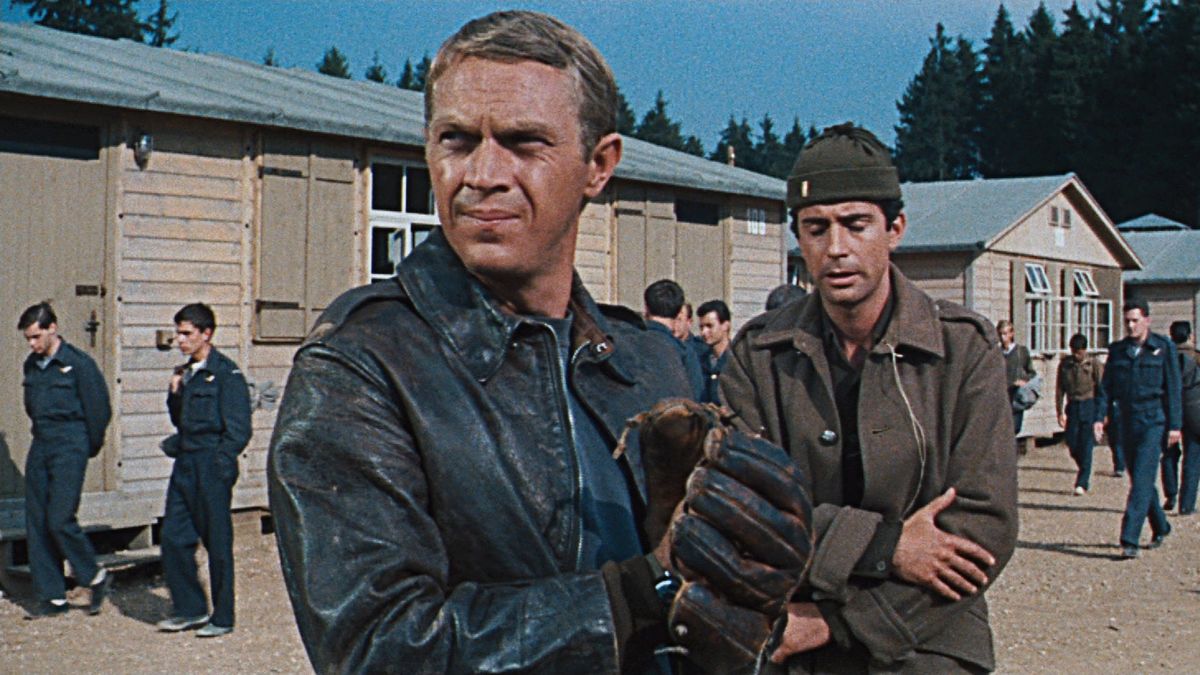 Entertaining isn't something one considers when watching a historical World War II film, but this did put a smile on my face. I may be partly quoting Thanos here, but this film warrants that description. Terrifically led by Steve McQueen, Richard Attenborough, James Garner and Charles Bronson amongst a host of other well-known faces, 'The Great Escape' details the exploits of hundreds of Allied prisoners of war who plan to escape from a German Camp after being captured during the Second World War. One of the film's biggest strengths is that despite the host of characters, both mains and supporting ones, you grow to care for a majority of them, courtesy of a number of well written introduction scenes. One of the best WWII movies, quite simply put.
2. A Beautiful Mind (2001)
'A Beautiful Mind', directed by Ron Howard, is a triumph in simplistic yet effective storytelling, and has an effortlessly earnest Crowe at its helm. Hollywood has been doing character and real life biographies by the dozens every year, but 'A Beautiful Mind' is simply so much more than that, apart from being impeccably well made. The film dictates the journey of brilliant mathematician John Nash, from making a groundbreaking discovery early in his career to getting into decrypting secret messages for the government, his development of paranoid schizophrenia, to finally being recognised with a Nobel Prize quite late in his life. Beautiful indeed, from detailing an extraordinary journey to exploring the beauty of the human mind itself.
Read More: Best Chick Flicks on Amazon Prime
1. Gangs of New York (2002)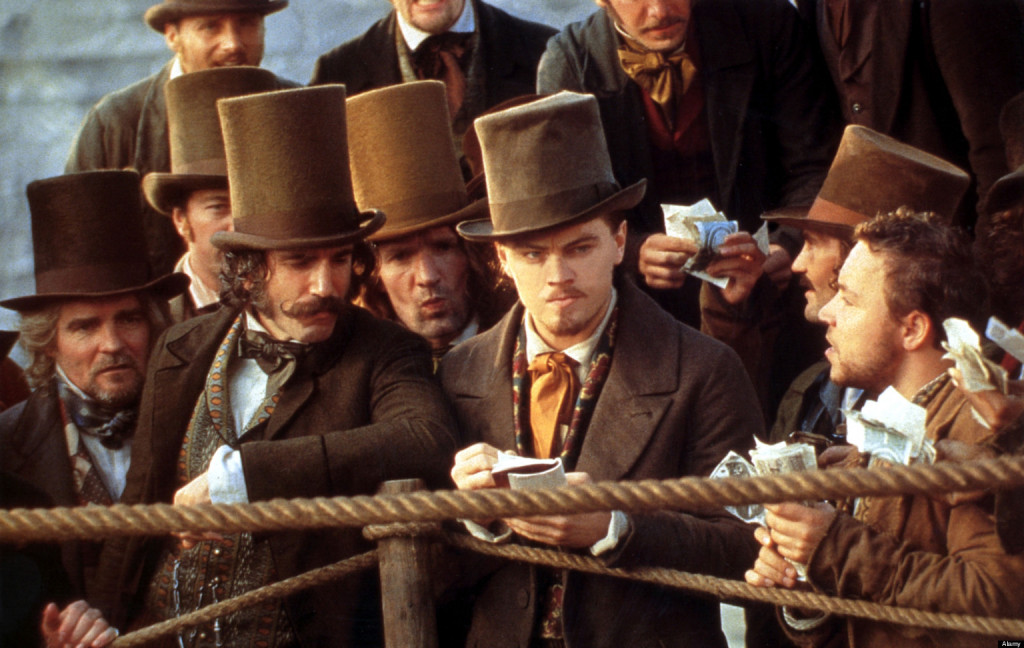 Scorsese, DiCaprio, Cameron Diaz, New York, The Five Points Area, Revenge and the period setting. I could go on and on as to why you should definitely catch the film if you still haven't for some reason. However, let me give you one that can simply overpower everything that has been mentioned above, including Scorsese, and that would be Daniel Day-Lewis. His terrifying act as Bill "The Butcher", one of the finest in his illustrious career, is chilling to say the least, particularly the final scene of the film. There is plenty to be impressed from here, but Daniel Day Lewis takes the cake, and the bakery.
Read More: Best Sci Fi Movies on Amazon Prime