'Britannia' is a historical fantasy show which is set in the year AD 43. The events depicted in the series are about the Roman conquest of Britain. The British Isles are described in the show as a land full of magic where fierce warrior women dwell in the jungles and there are mysterious druids who have sinister magical powers. The series centers around two Celtic warriors — Kerra and Antedia — who are bitter rivals. But in order to protect their land from invaders, they need to join forces and drive them out once and for all. The Roman invasion is being led by Aulus Plautius. Jez Butterworth is the creator of the series. If you enjoy this fascinating historical fantasy piece and are looking for titles that explore similar ideas and themes, then you have come to the right place. Here's the list of best shows similar to 'Britannia' that are our recommendations. You can watch several of these series like 'Britannia' on Netflix, Hulu or Amazon Prime.
8. Supernatural (2005-)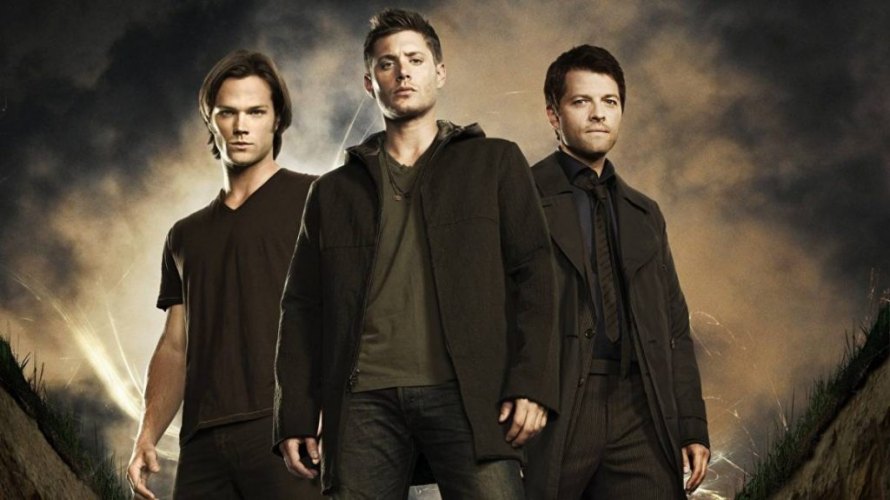 'Supernatural' revolves around two brothers, Sam and Dean Winchester. The two of them go on a road trip to look for their father after he goes missing during a hunting trip. However, their father is no ordinary hunter. He has hunted evil spirits and creatures throughout his life and Sam and Dean are also trained in the same way. On the trip, Sam starts developing supernatural powers and visions. As they look for their father, the two brothers come across a guy called Max Miller. They are surprised to find that Max possesses similar powers as Sam. Finally, the group is able to meet their father who gives them details of the death of their mother, which happened long back, and he also explains to them the only way in which they can avenge her death.
7. The Shannara Chronicles (2016-2017)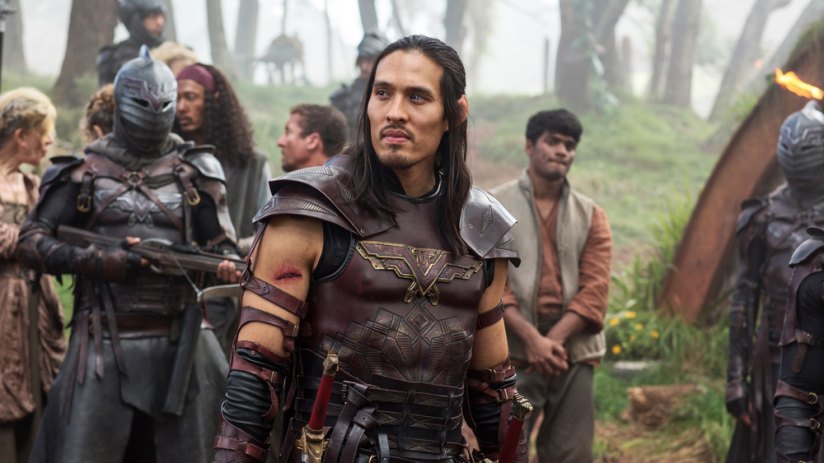 Created by Alfred Gough and Miles Millar, this fantasy drama is adapted from the book series called 'The Sword Of Shannara', written by Terry Brooks. The story is set in a place known as Four Lands. When the story begins, we see demons returning to the Four Lands from a place called Forbidding. Wil, Amberle and Eretria, with help from a druid called Allanon have to close the border between Forbidding and Four Lands to prevent the death of innocents at the hands of these demons. The show received mixed critical response and was canceled after two seasons.
6. American Gods (2017-)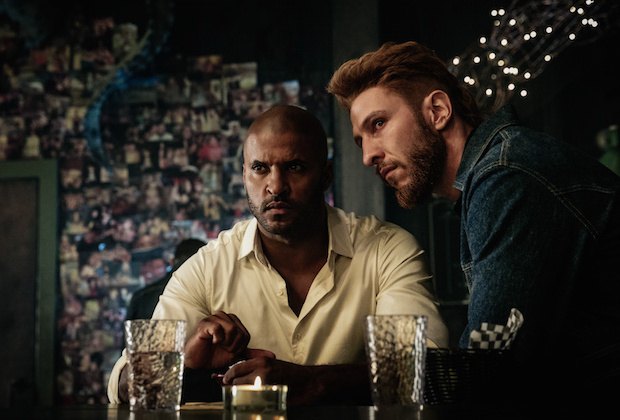 This is a TV adaptation of the famous Neil Gaiman book of the same name. The central character of this series is a convict called Shadow Moon, who is released from prison a few days before the actual date of his release so that he can attend the funeral of his wife. Shadow, while going to the funeral, meets a man called Wednesday. Wednesday possesses some magical powers with which he can speak to gods. He tells Shadow that the old gods have become insecure as they believe their positions will be compromised as there are new gods to whom people are dedicating a lot of time these days. Technology and Media are the two new gods. Wednesday devises a plan in order to bring back the popularity of the old gods and give them the respect they deserve.
5. Buffy The Vampire Slayer (1997-2003)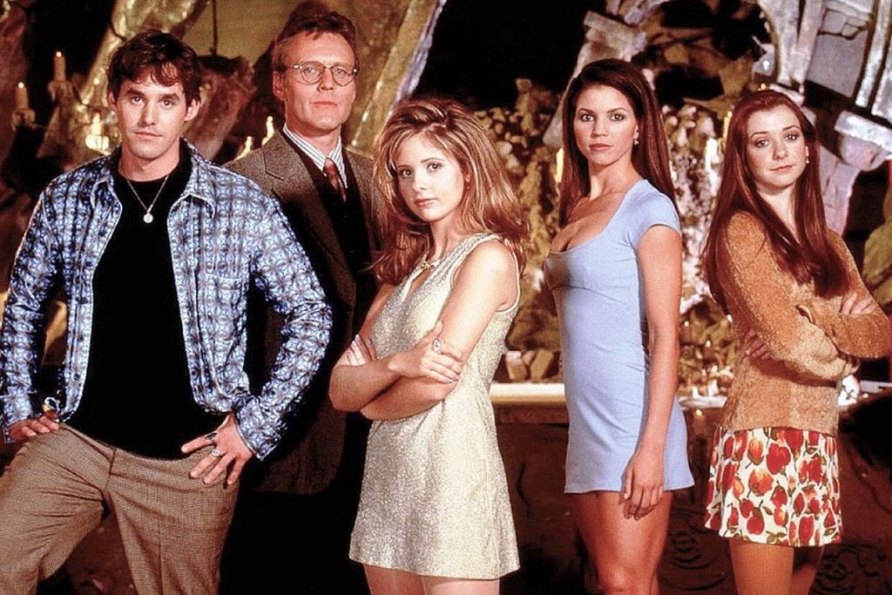 This series revolves around a character known as Buffy, who is one of the many women born one after the other, known as the Slayers. A Slayer is a woman who is born with the duty to protect the earth from evil forces. To battle such powers, the Slayer develops superhuman attributes like immense strength, clairvoyance, healing powers, agility, and others. At first, Buffy is not that interested in fulfilling her destiny but takes it seriously as the story progresses. Each Slayer also has a Watcher, who looks over her activities, and such a Watcher is Rupert Giles. Giles' job is to figure out the evil supernatural spirit that Buffy will face and then revealing the right way to tackle it.
4. Roar (1997)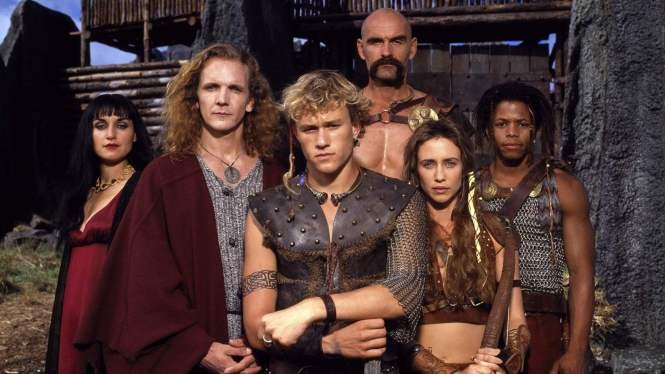 Heath Ledger plays the leading role in this fantasy series created by Shaun Cassidy and Ron Koslow. The character played by Ledger is called Conor. He is a prince who has lost his parents. However, he has an important task of freeing the people who were under his father's protection from the clutches of an evil queen. He has some friends who help him in his mission. These friends are Tully, a teenager who is an up-and-coming magician, Catlin, who was previously a slave, and Fergus, a large person who is also the protector of Conor. The name of the show, 'Roar', is a very important symbol for the people of Conor's land. By 'Roar', they mean the roar of aggression, to make one's voice heard. This voice echoes throughout everything in the kingdom.
3. Charmed (1998-2006)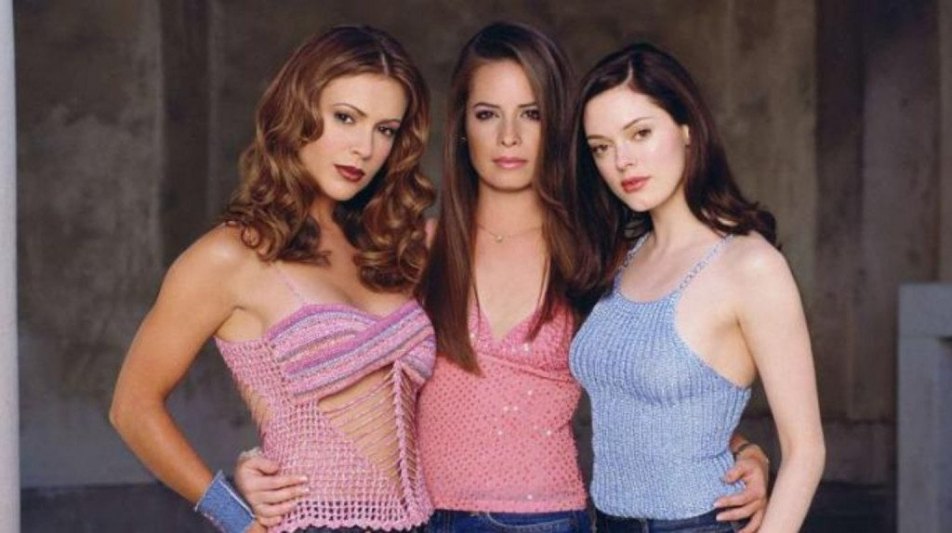 This series is the story of three sisters who come to realize that they are the three most powerful witches in the whole world. The three sisters are Phoebe, Prue, and Piper. It is when Phoebe discovers an ancient book in their house the three sisters realize that it is their job to protect the innocent from evil creatures like warlocks, demons, and others. Each of the sisters has a specific power. Phoebe can see things in the future, and later also develops the power of levitation. Prue possesses telekinesis and can also be at two places at the same time. Piper can freeze people or things and in later seasons, gets the ability to explode things at her fancy. The series has had a huge impact on American popular culture, being the first one ever to center around witches and witchcraft. It created a whole new trend following which numerous shows have been made. The series was rebooted in 2018 with a fresh cast.
Read More: TV Shows Like The Society
2. A Discovery Of Witches (2018-)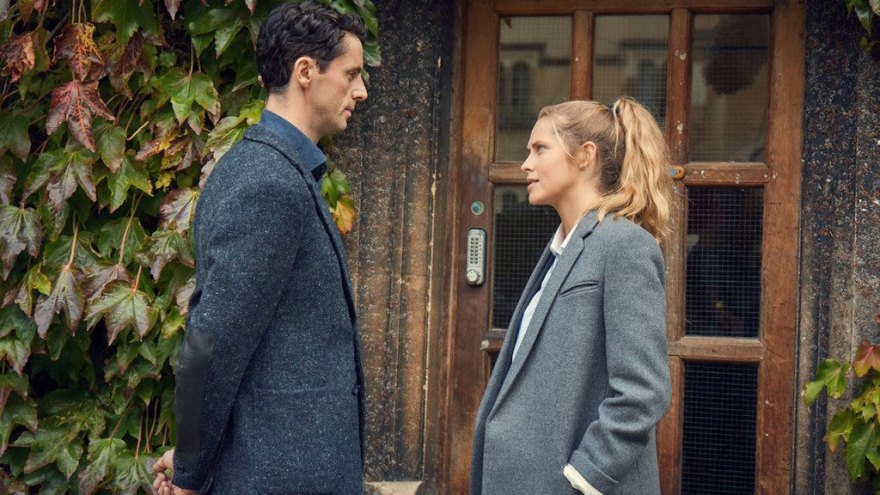 'A Discovery Of Witches' is based on a book series written by Deborah Harkness, called the All Souls trilogy. The story of this show follows a woman called Diana Bishop. Diana is a historian by profession, but she is actually a witch. When we see her for the first time, she has never used the attributes of a witch that are present within her. One day, while at the Bodleian Library at Oxford University, Diana comes across a book which consumes her entirely. This book, rather manuscript, has all the secret ingredients that can help a person understand everything about magical or demonic beings. Diana later meets a biologist, Matthew Clairmont, who is actually a vampire. He offers Diana help to search for all the answers she is looking for in the book.
Read More: TV Shows Like A Discovery of Witches
1. Game Of Thrones (2011-2019)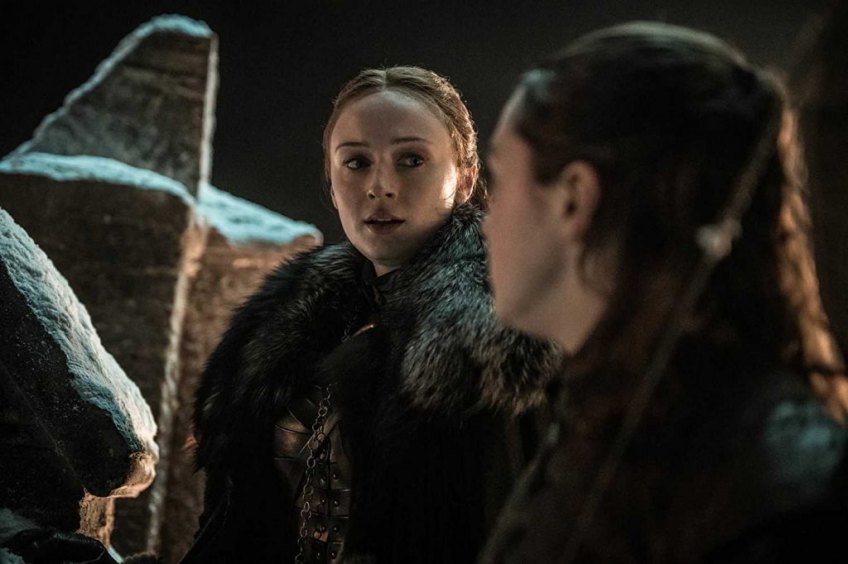 One of the most epic TV shows of all time, and surely the one with the biggest cultural impact in a long time, 'Game Of Thrones' has transformed TV shows to a complete spectacle enjoyed by millions all over the world. This show is set in a fictional world comprising of the Westeros, a land of seven kingdoms, and another continent called Essos.
The story is mainly centered in Westeros. Robert Baratheon is the king of the seven kingdoms and his dearest friend Eddard Stark is the Lord of Winterfell, the northernmost among the Westerosi kingdoms. We come to know that the two friends had staged a rebellion where they ousted the Targaryen king and Robert sat on the throne. Soon enough, we find out that things aren't as smooth in Westeros after Robert dies and Eddard is killed by his ruthless son. This creates a series of events which becomes the entire saga called 'Game Of Thrones'. Hardly has any other show been able to match up to the popularity of 'GoT'. It received immense praise during its run, due to the great production quality, wonderfully written characters, and numerous narratives flowing together seamlessly.
Read More: TV Shows Like Game of Thrones