'A Discovery of Witches' is one of the most acclaimed shows in recent times. While on the surface it may seem like a generic fantasy show, the performances, setting and craft elevate it to a whole other level. Praise was mostly directed towards the performances of its two leads — Teresa Palmer and Matthew Goode. They set the tone for the series and play a huge role in lifting it well beyond the capabilities of its plot. Premiered in September last year, the first season consists of 8 episodes and Sky One has renewed the series for season 2 and 3. The story-line of the show may not seem particularly original but what the makers have done here is that they've kept things quite simple and used this simplicity to explore the thematic ambitions of the story.
Sometimes when you are in that haze of a great fantasy novel or movie, do you ever start wondering if witches, vampires, werewolves and other imaginary creatures actually exist in the world around us? Diana Bishop, the lead character of the show, lives in a world like that, but she fails to embrace the fact that she comes from a family of witches. Instead, she lives her life as a skeptic historian who has a deep interest in Alchemy. Driven by her curiosity to know more, she starts researching Elias Ashmole's papers in the Oxford Library. Here, she finds Ashmole 782 and she is shocked to learn that it was missing for a very long time and is still desired by species of every known creature.
She soon realizes that Ashmole 782 has put her life is in grave danger and to save herself from all the threats around her, she must unravel the secrets that this scripture holds. When she encounters a vampire named Matthew Clairmont who offers to help her, she must take a leap of faith as it is well known to both of them that vampires and witches cannot trust each other. But she realizes that she'll need all the help she can get and together, they dive into a world of conflict with other creatures of the world.
Fantasy novels, movies, and shows have become a common occurrence in a world where we all look for an escape of some sort and nothing does it better than entering a whole new magical world of mythical creatures. This is the reason why so many shows with similar themes and storylines are being made. With that said, here's the list of best shows similar to 'A Discovery of Witches' that are our recommendations. You can watch several of these series like 'A Discovery of Witches' on Netflix, Hulu or Amazon Prime.
12. Supernatural (2005)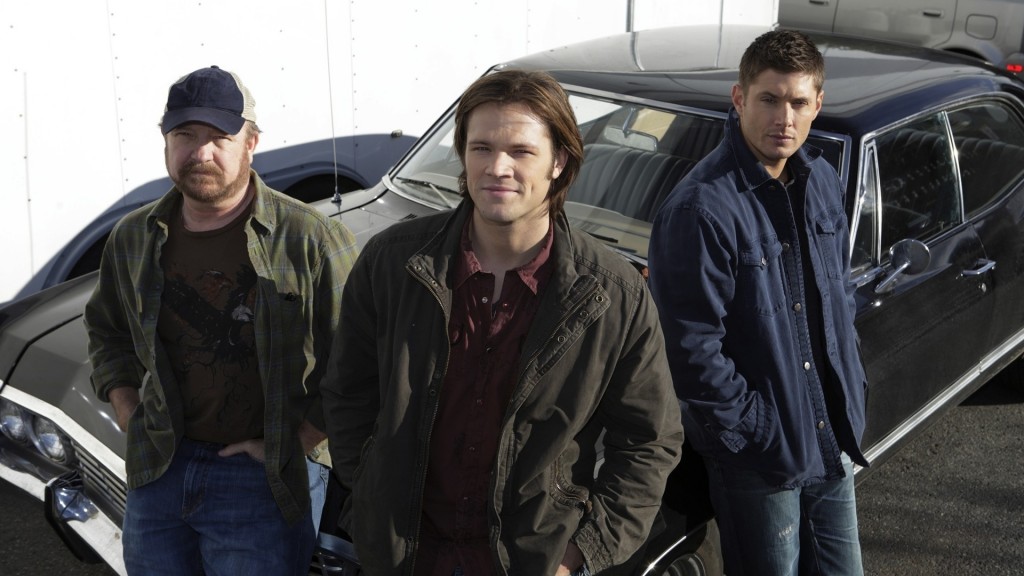 'Supernatural' is one TV show that has been here for a long, long time. With close to 314 episodes by now, this show is something we just can't enough of. A lot of fantasy based shows lose their charm after a while and become a bit too draggy, but this one manages to get better with time. One of the best out there in this genre, this one's about two Winchester brothers who were raised to hunt and kill demonic creatures by their father. These creatures were responsible for their mother's death when they were young. The brothers continue their father's legacy even after his death and along the way, learn that their hunting profession is not just about hunting and killing these evil forces but also about dealing with some other powerful creatures like angels, gods, and reapers.
11. True Blood (2008)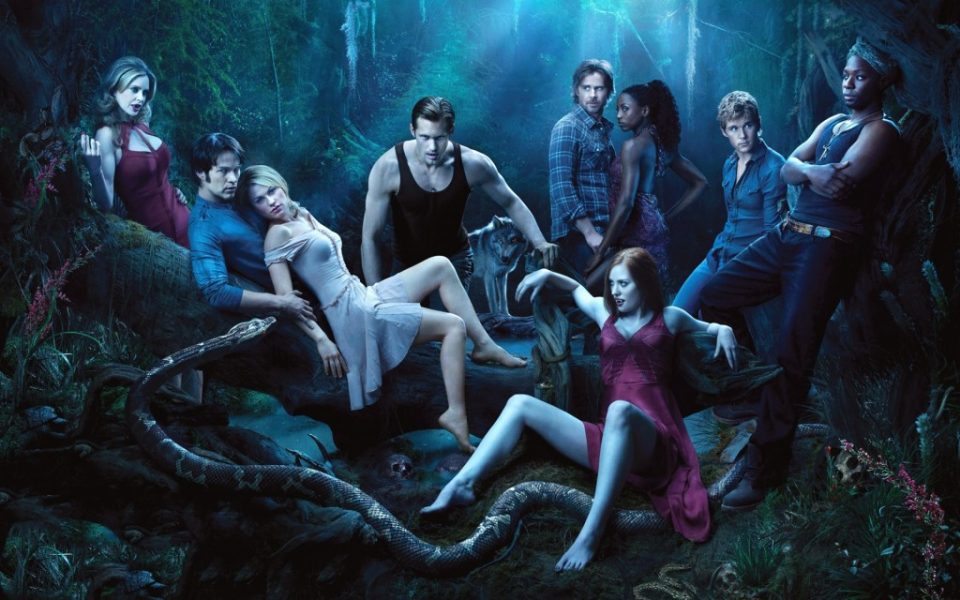 Set in modern times, 'True Blood' is about how vampires roam all around us and pose a threat to humans. But humans and vampires start living together in peace when they find an alternative for human blood. Human beings and vampire start to co-exist and even begin to form relationships with each other. But tension rises when this agreement between them is broken. This show is very entertaining and even quite graphic at times which allows it to make a cut into a genre that has way too much competition.
10. The Originals (2013)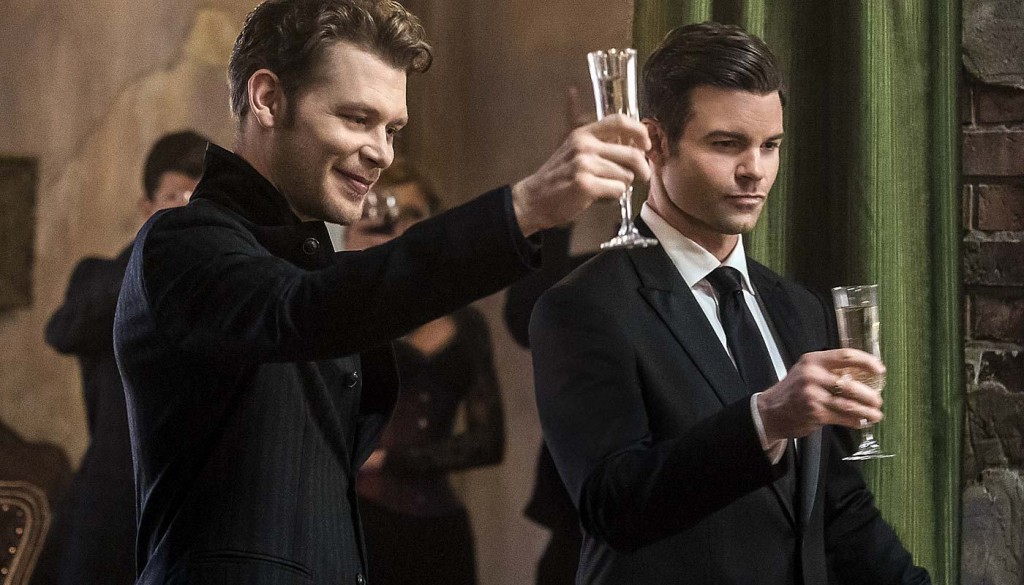 'The Originals' is a spin-off of 'The Vampire Diaries' that centers around Klaus, Elijah and Rebeka who are known as the original vampires to the rest of the world. Klaus expects a baby with his werewolf wife but outside forces are against this relationship and are trying to harm the baby. To help their brother face these forces, Elijah and Rebeka move to New Orleans and fight off vampires, witches and werewolves so that the unborn baby can arrive safely into their world. This is probably the best spin-off show that could ever be made and is a must watch if you're looking for some vampire action.
9. Buffy The Vampire Slayer (1997)
'Buffy the Vampire Slayer' is about Buffy Summers who tries to be a normal girl but life has different plans for her. Buffy is the chosen one and she alone is destined to slay vampires and other evil forces that surround them. But thankfully she is not alone in her quests of killing vampires and is accompanied by her best friends who together form the hilarious evil-fighting team known as the 'Scooby Gang'. The group members are together all the time from school to fight off evil forces and even through the darkest situations where they literally have to go through hell.
8. Angel (1999)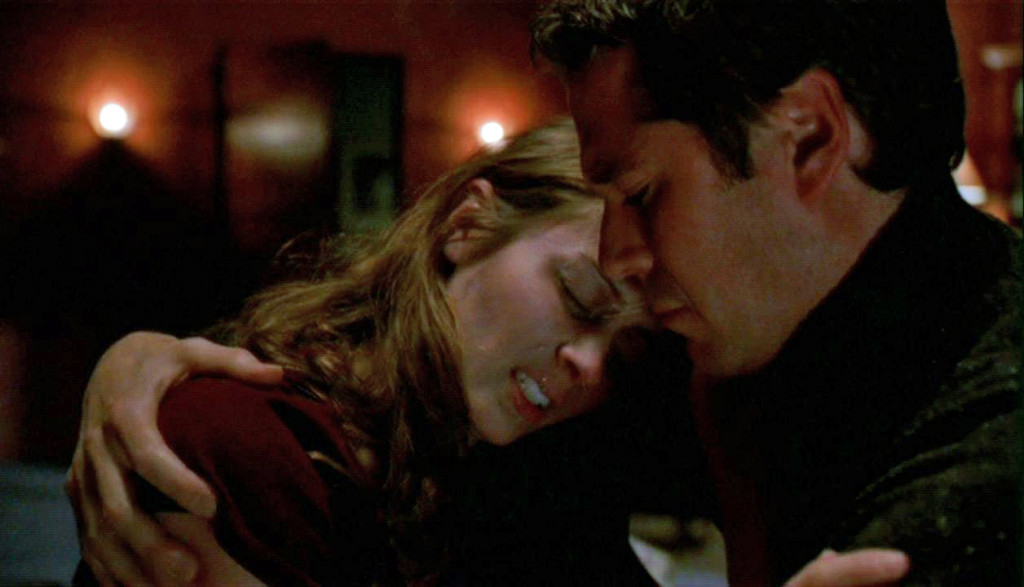 'Angel' is the spin-off of cult classic 'Buffy the Vampire Slayer' and revolves around a vampire named Angelus who leaves everything behind in Sunnydale, including his relationship with Buffy, and moves to Los Angeles to seek redemption from his cursed life and evil sins of his past. After arriving in LA, he reconciles with his old friends and again gets into what he had been trying to run away from — fighting evil forces that plague our world. 'Angel' surely proves to be a worthy spin-off and also one gem of a show in this genre. Anyone who enjoyed watching 'Buffy the Vampire Slayer' should definitely check this one out.
7. The Vampire Diaries (2009)
'The Vampire Diaries' may not be the best but it sure is one of the most popular shows out there in this genre. The story of this show revolves around two brothers, Stefan and Damon who return to their home town called the Mystic Town after they were turned into vampires almost 145 years ago. Stefan starts falling for a girl named Elena who is an exact doppelganger of Damon's ex who had forced him to become a vampire. This love triangle may either lead them to an unforeseeable war or it might ignite a past love as soon as the secrets start to unfold.
6. The Chilling Adventures of Sabrina (2018)
Anyone who read the Archies Comics back in the day would have a fair idea about the teenage witch Sabrina. This is probably the reason why some potential crossovers between 'Riverdale' and 'Chilling Adventures of Sabrina' are being made. This show revolves around the life of a half-witch half-human teenage girl who had to choose between living her life either in the magical world as a witch or as a normal teenager with her friend in the human world. Each magic spell or curse brings her closer to becoming a witch but also every human connection she makes brings her closer to wanting to be just a normal person like everyone else. This show is way too dark and gory for a children's comic book adaptation but that's actually a good thing if as an adult you are prepared for it.
5. Merlin (2008)
'Merlin' centers around the adventures of a young teenage boy named Merlin who has the potential to become one of the greatest sorcerers out there using his magic skills. He works on improving his magic skills while he working as a servant for the great Prince Arthur. The two soon become close friends and realize their destinies are linked with each other. 'Merlin' has its own flaws like cheesy dialogues, plot holes and even inconsistency with the characters, but the show still manages to be oddly enjoyable and addictive.
4. Midnight, Texas (2017)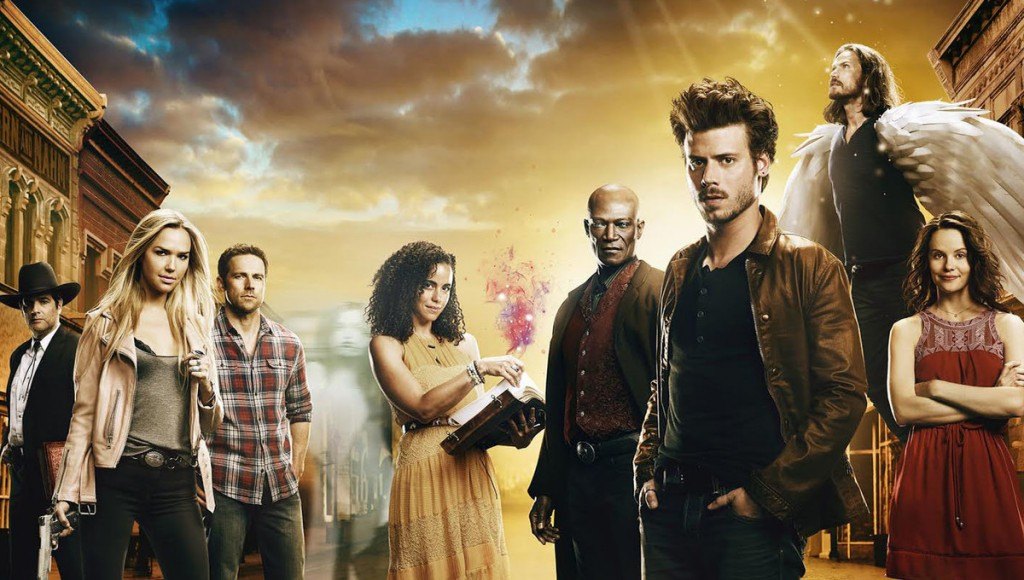 'Midnight. Texas' is an adaptation of a book series written by Charlaine Harris that goes by the same name. It follows the lives of the unusual inhabitants who live in a small town secluded from the rest of the world. Extraordinary creatures like vampires, werewolves, hitmen, witches, and others find peace and a place they can call home in Midnight. They may be seen as misfits everywhere else, but in this small town, they form an unlikely bond and live as a family. 'Midnight, Texas' is the kind of show that grows on you with time and only once you're done watching one whole season you realize that it was worth it. It's fun and entertaining and has the potential to come on par with other great series like 'True Blood' and 'Supernatural'.
Read More: TV Shows Like The Walking Dead
3. Legacies (2018)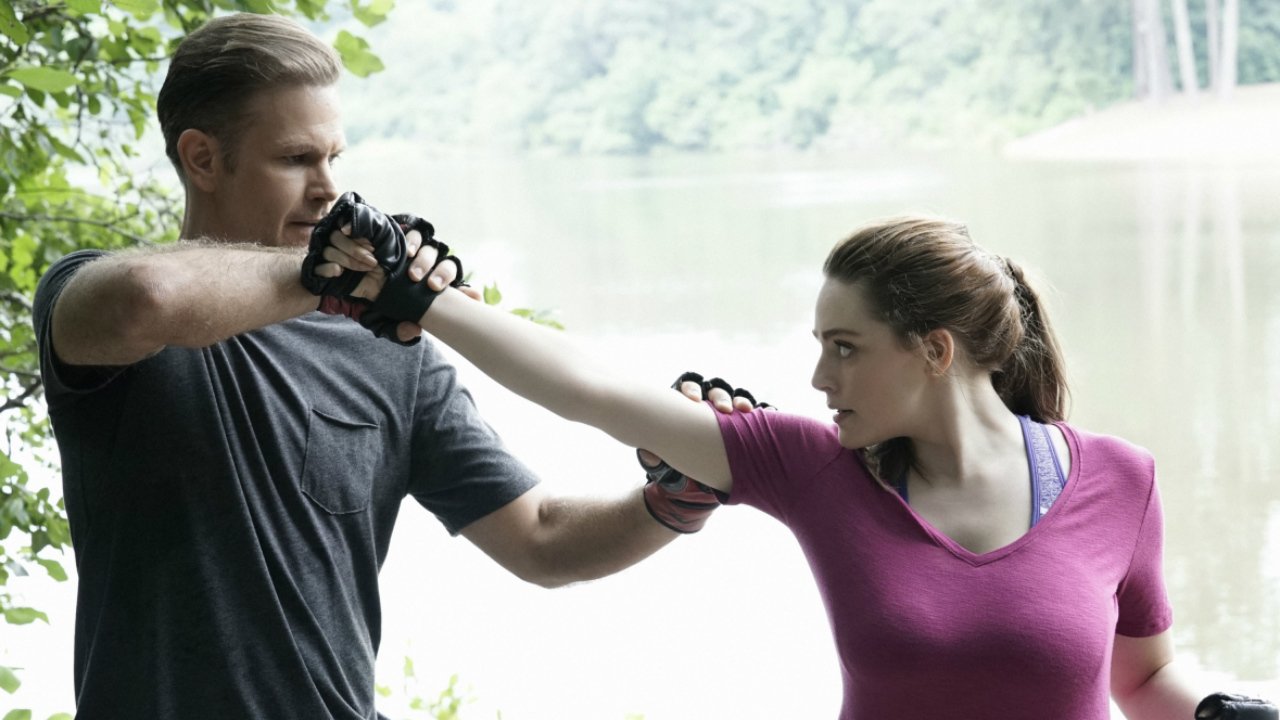 Hope Mikaelson is the half-breed daughter of a vampire and a werewolf who is enrolled into The Salvatore School that is meant for gifted individuals like her. But things get really complicated when she falls in love with a local mortal human. The show follows her adventure and everyday teen life as she struggles to find her place in this world as someone who is split between worlds of three different species. This spin-off of 'The Originals' and 'The Vampire Diaries' will surely get better with time and now would be the best time to start watching it.
2. Witches of East End (2013)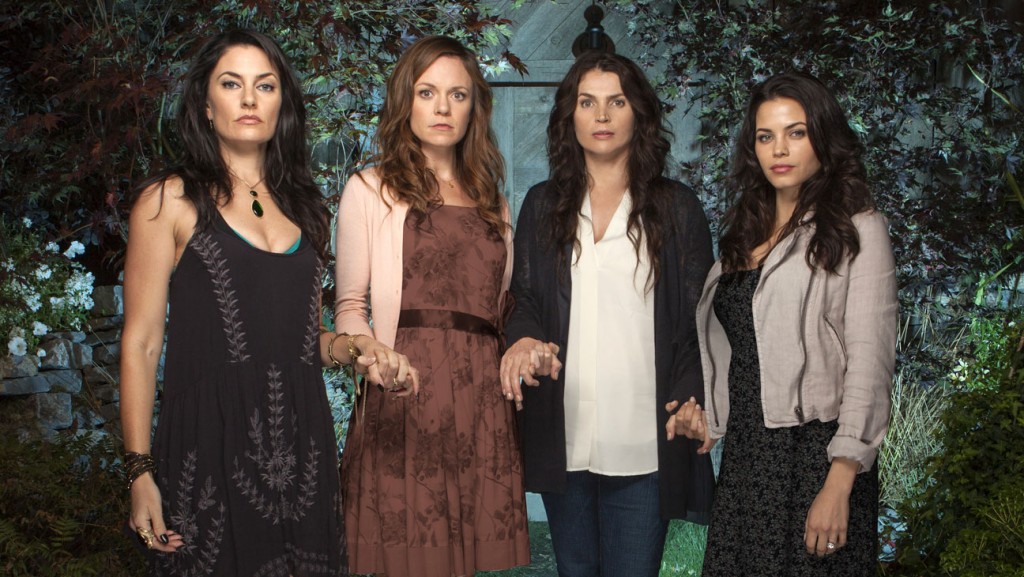 'Witches of East End' follows the lives of a mother and her two daughters who live a seemingly ordinary life, unaware of the fact that they are the next generation of witches in their family. When one of the daughters falls in love with a man and decides to get married to him, that's when their mother decides to tell them a secret she has kept hidden from them all these years — that they are immortal witched who possess powers beyond measure.
Read More: TV Shows Like Dexter
1. Good Witch (2015)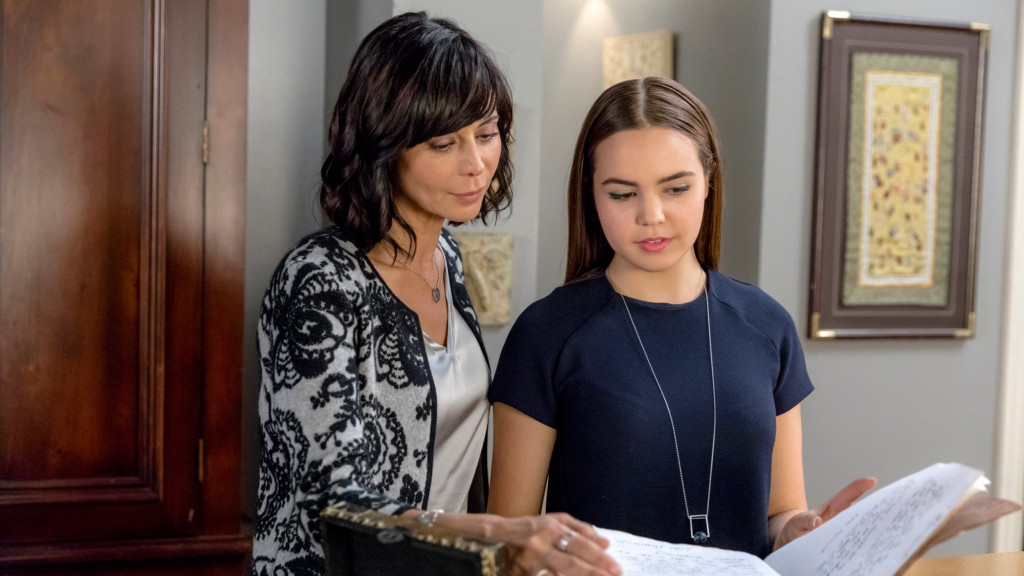 'Good Witch' is a Hallmark Channel original series about the magical journey of Casie Nightingale and her daughter Grace, who charm the lives of Dr. Sam Radford and his son, their newly moved in neighbors. This show teleports you into a wonderful fairy tale that makes you all nostalgic about some classic childhood shows. If you're looking for a simple feel-good show in this genre, then this is your pick.
Read More: TV Shows Like House MD