Being a teenager is tough. One has to fulfill the expectations of the preceding generation while dealing with one's own life, often marred by unrequited love, heart-breaking disputes and gut-pulling loneliness. However, not all is sad and gloomy. With a tumultuous time comes an enjoyable experience, and these teen dramas have perfectly captured that. On top of that, being a girl in teens is quite the tough experience. With confusion and questions, many find it tough to explore their inner identities.
A teen drama is a genre or type of drama with a major focus on teenage or young adult characters. With its rising popularity in the early 1990s, teen dramas have become increasingly prominent and adored in today's pop-culture dominated universe. While some teen dramas spawned an entire genre, others brought in important issues that were kept in the dark. For this list, I have taken into account films which have not only been celebrated by fans but also have been critical darlings. These films do not stereotype girls and have attempted to showcase teenage with maturity and understanding. Keeping in mind their relevance through the years, here is the list of top films for teenage girls. You can stream some of these movies for teenage girls on Netflix, Hulu or Amazon Prime.
10. Enchanted (2007)
A musical fantasy romantic comedy, 'Enchanted' is the story of a young maiden, Giselle, essayed by Amy Adams, in a land called Andalasia. When she learns that she is about to be a princess, she is prepared to be wed and is sent away to New York City by an evil queen, where she falls in love with a lawyer. A parody of and an homage to the lovely world of Disney's animated features; the film is the perfect nostalgia and also an experience teeming with laughter and comedy.
9. The Princess Diaries (2001)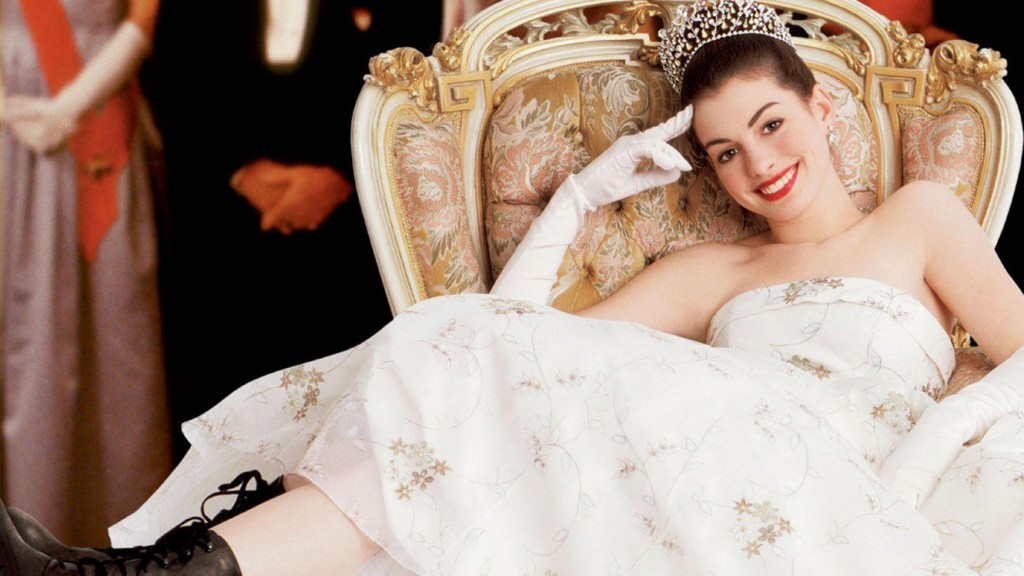 The movie that put debutant Anne Hathaway on the map, 'The Princess Diaries' is the story of Mia Thermopolis, essayed by Hathaway, a teen who discovers that she is the heir to the throne of the fictional Kingdom of Genovia, ruled by her grandmother Queen Clarisse Renaldi, essayed by Julie Andrews. Adapted from Meg Cabot's epistolary young adult novels 'The Princess Diaries', the films are led by dazzling performances of Hathaway and Andrews. The actors showcase their acting chops while maintaining the aura and beauty of teen romantic comedy.
Related: Best Anne Hathaway Movies
8. The Parent Trap (1998)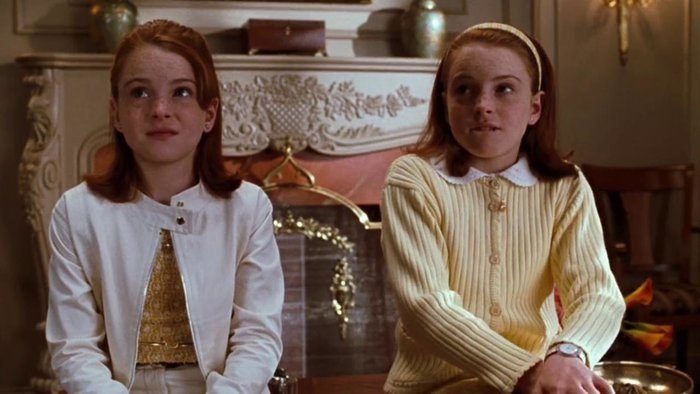 A romantic comedy-drama, 'The Parent Trap', directed by Nancy Meyers, is the story of identical twins Annie and Hallie, essayed by Lindsay Lohan, who separated at birth and each raised by one of their biological parents, discover each other for the first time at summer camp and make a plan to bring their wayward parents back together to restore their family harmony. The film explores themes of loneliness and angst and the desperation of being separated from estranged parents. A remake of 1961 original, the film is a modern spin on the family drama and places a teen at the centre of it.
7. American Pie (1999)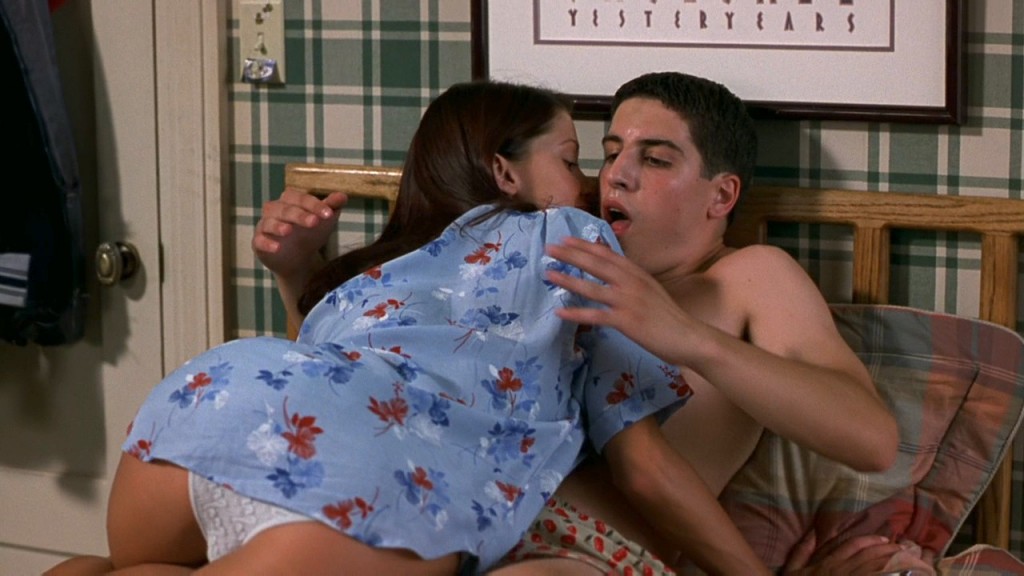 How come 'American Pie' is a good flick for teenage girls? – It is gross and comical but meant for only boys, right? However, this proves to be the right film for all those girls who are in their teens. With a perspective of the other side of the spectrum, the film explores the theme of sexuality, teenage anticipation and awkwardness with comical maturity and gives a perspective to young adults on the funny secrets of men's inner wants, however gross and comical they may be.
Related: Best Movies Like American Pie
6. Mean Girls (2004)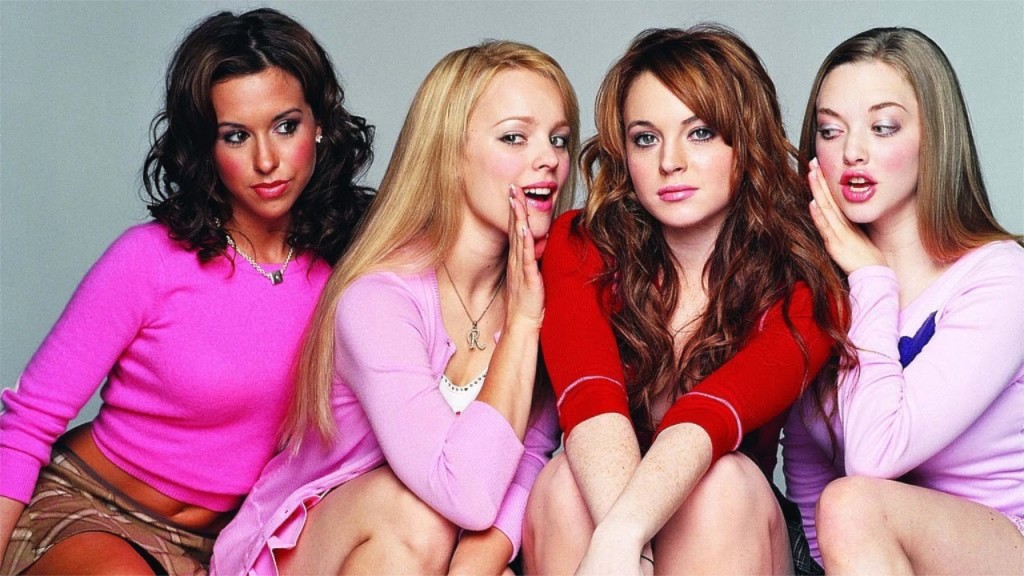 Directed by Mark Waters, 'Mean Girls' follows Cady Heron, essayed by Lindsay Lohan who is a hit with The Plastics – an "A-list girl clique" at her new school. Things seem nice until she makes the mistake of falling for Aaron Samuels, essayed by Jonathan Bennett, who turns out to be the ex-boyfriend of Regina George, essayed by Rachel McAdams – the rich popular teenager the leader of The Plastics. The film is a quintessential teen comedy and bangs the nail on the spot with the casting. Lohan and McAdams do a great job by capturing the essence of these friends turned foes.
Related: Best Rachael McAdams Movies
5. Ever After (1998)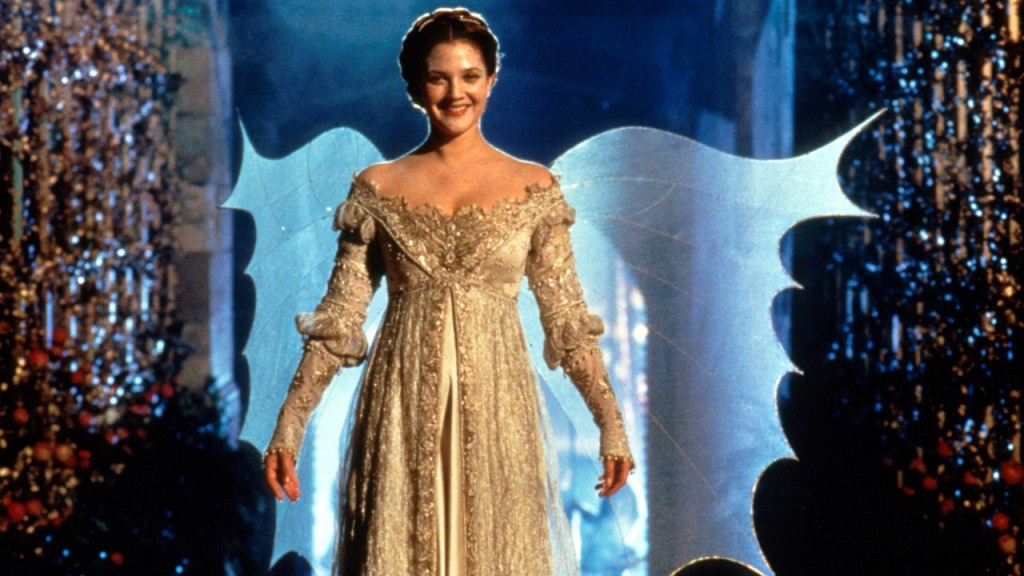 Inspired from the classic fairy tale 'Cinderella' with a modern twist, this 1998 movie stars Drew Barrymore, Anjelica Huston, Dougray Scott and Jeanne Moreau. Barrymore dons the role of Danielle de Barbarac a.k.a Comtesse Nicole de Lancret and perfectly captures the character.
What makes this flick a worthwhile watch is an interesting screenplay which adds a much-needed tinge of feminism. Directed by Andy Tennant and written by Susannah Grant, the movie was a sleeper summer hit. Adding to this, 'Ever After' removes the pantomime and supernatural elements. Instead, it creates a story based on the foundation of historical fiction, set in Renaissance-era France. The film, while not the archetypical teen flick, brings in the themes of teenage amidst feministic theory, which makes it not an entertaining watch but also an important one.
Related: Best Drew Barrymore Movies
4. The Fault in Our Stars (2014)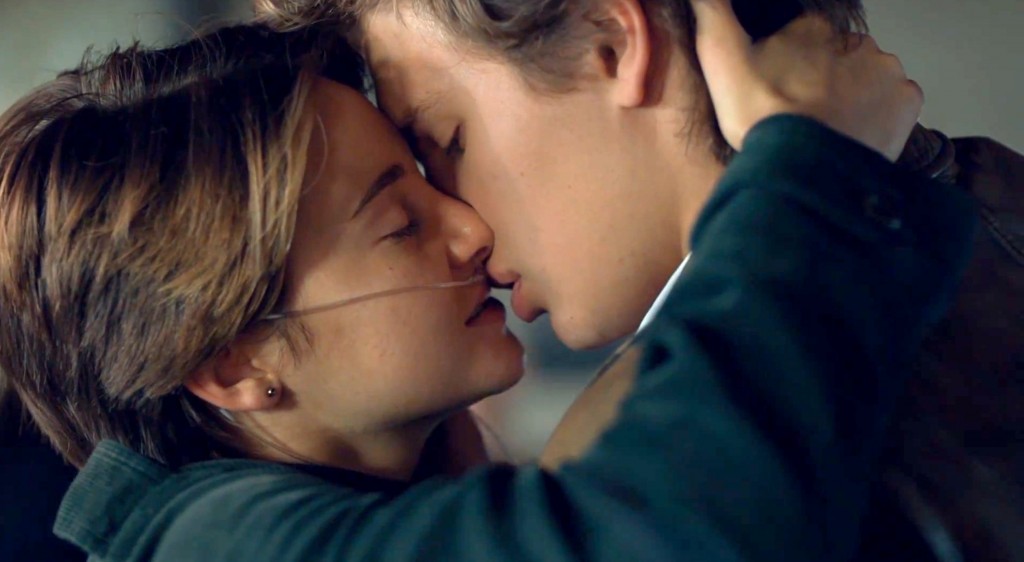 While it is not an "ideal" teen girl movie, 'The Fault in Our Stars' is certainly a tear-jerking experience. Directed by Josh Boone, 'The Fault in Our Stars' is the story of two teenage cancer patients, Hazel Grace Lancaster and Augustus "Gus" Waters, who begin a life-affirming journey to visit a reclusive author in Amsterdam. The film, while primarily dealing with cancer in their narrative, also showcases the adorable idiosyncrasies of the teenage years. Although the direction and screenplays are commendable, actors Shailene Woodley and Ansel Elgort are the stars performers. They perfectly capture their characters and portray the broken souls with ambition with beauty and grace.
Related: Best Shailene Woodley Movies
3. Pitch Perfect (2012)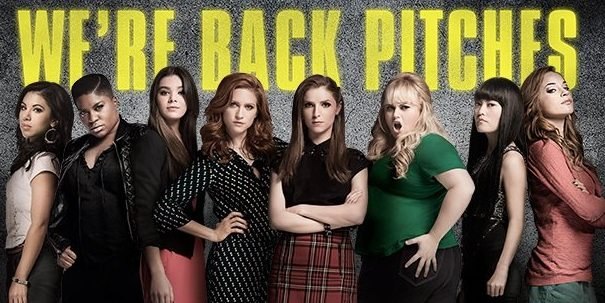 A teen musical comedy, 'Pitch Perfect' stars Anna Kendrick as Beca Kate Mitchell, an introverted and rebellious freshman who is coaxed into joining "The Bellas", her school's all-girls singing group. With her incandescent singing talent, she aids "The Bellas" take on their male rivals in a campus competition. With the constants tussles girls have with the boys in their young days, the film is quite relatable. Not falling into the trap of stereotyping the teen comedies, 'Pitch Perfect' garnered critical applause and commercial success has helped the makers spawn off a film series with 'Pitch Perfect 2' releasing on 2015 and 'Pitch Perfect 3' releasing on 2017.
Read More: Movies Like Pitch Perfect
2. Easy A (2010)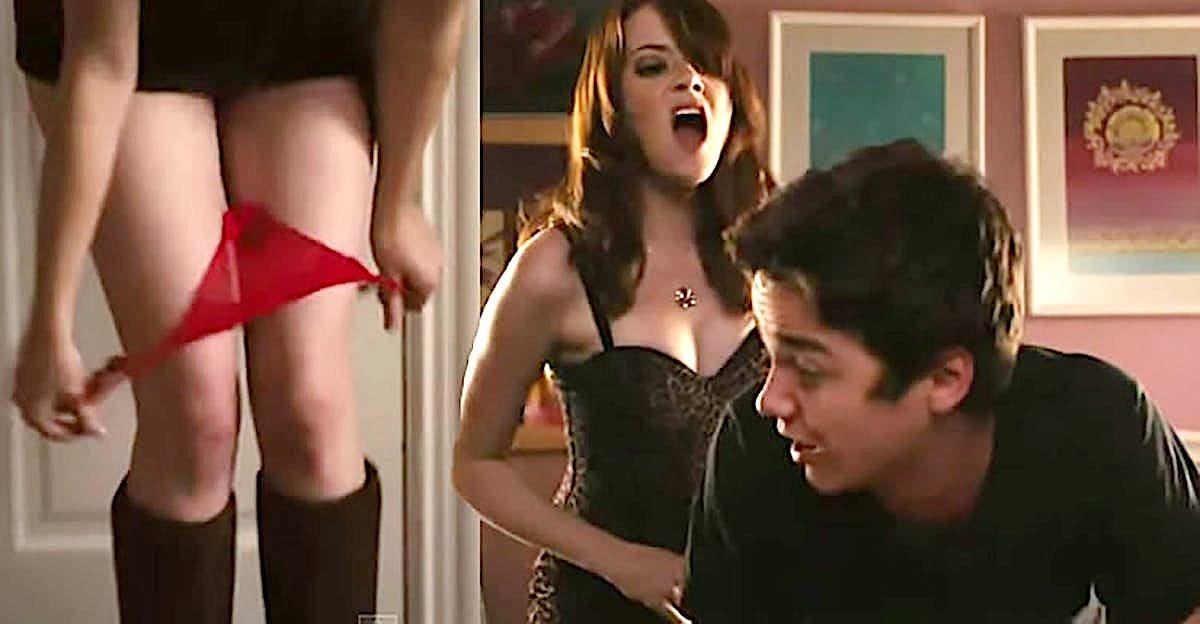 Teen Comedies for girls often stagnate under the stereotypical representation of "fairies and princesses" and girls talking about "cute girly" things, 'Easy A' managed to surpass all barriers and present a truthful film about the angsts AND peculiarities of teenage and adolescence. Directed by Will Gluck, 'Easy A' stars Emma Stone as Olive Penderghast, a clean-cut high school student who in order rise up the ranks of social and financial standing, relies on the school's rumours and gossips. 'Easy A' equates of comical awkwardness, blissful silliness and the heart-breaking anxiousness with balance and constancy.
Read More: Best Emma Stone Movies
1. Juno (2007)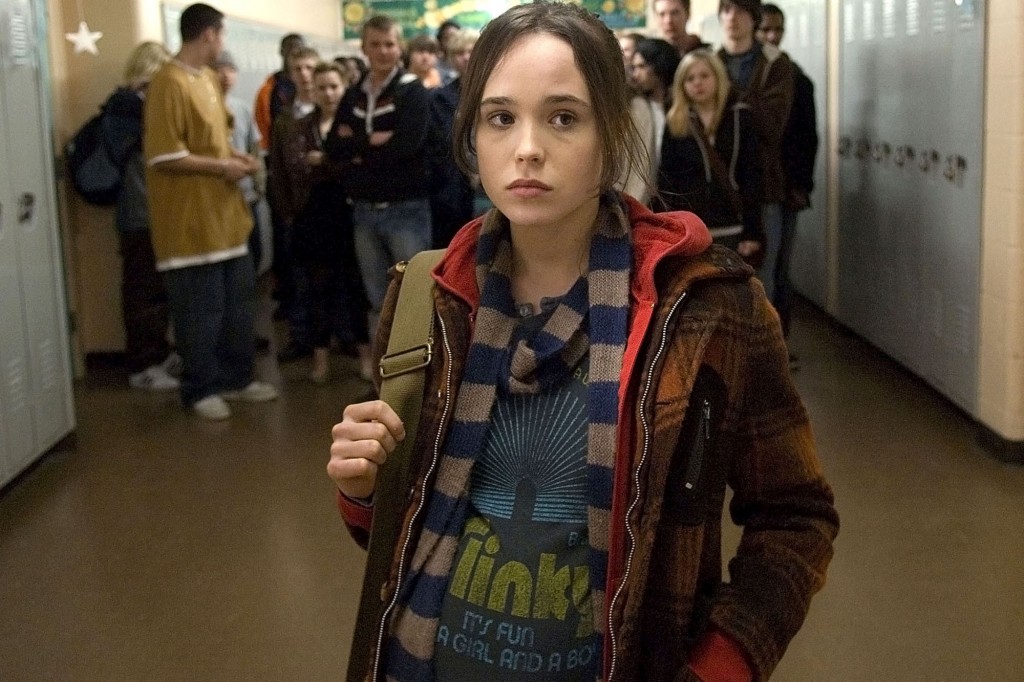 With awkward characters and witty humour, 'Juno manages to surprise every time it's actually dealing with a topic as serious as teenage pregnancy. However, with smart direction by Jason Reitman and a cohesive Academy Award-winning screenplay written by Diablo Cody, the film is a solid amalgamation of the humour and the social message. It navigates through the issues of growing up, dealing with parents and making life-changing decisions while popping up with unpredicted moments.
Read More: Best Jason Bateman Movies