Childhood is a one-time affair but thanks to the movies we can revisit them anytime we want. Cinema depicts childhood – the most glorious time of our lives – in different shades and lights. It offers us an insight into the psyche of raw, uninfluenced minds from all over the world with each experience enriching and thought-provoking. If we are to make a list of all the children's films ever made it will take years of study, watching films and observation. The list below features some of the most influential films depicting the joy, innocence and in some cases the horrors of childhood. Here is the list of top movies about childhood ever. You can watch some of these best childhood movies on Netflix, Hulu, or Amazon Prime.
10. Forbidden Games (1952)
They say childhood is the most joyous episode in a person's life but anyone who has survived the two World Wars might have more than one or two things to add to that saying. The French human drama 'Forbidden Games' aptly showcases how a child's imagination can numb the greatest of pains. Two innocent souls – Paulette and Michel – gets caught in the misery of the Second World War in their own fateful ways, become close friends and finds joy in the simplest of things like burying dead animals. It is shown as if they are oblivious to the death around them but in reality, they are unable to come to terms with the death, decay, and destruction around them. So they create a world of their own where they a send off a dead being with a proper burial. Brigitte Fossey (Paulette) and Goerges Poujouly (Michel) were complete naturals in their respective roles and despite their young age, they displayed a deep understanding of the parts they were playing.
Read More: Best Murder Mystery Movies of All Time
9. Moonrise Kingdom (2012)
Filmmaker Wes Anderson is known for creating Utopian worlds inhabited by childlike characters. Except in this one, the children are not only the protagonists but they also call the shots. Two young lovers (12-year-olds) flee their homes and so their friends accompanied by a few responsible adults forms a search party to find them and to prevent a probable Shakespearean tragedy. Picture perfect landscapes brought alive by excellent cinematography and a feel good background score keeps you entertained throughout. There is everything you expect from a Wes Anderson film – eccentric characters, rose-tinted point of views and an overwhelming sense of assurance. 'Moonrise Kingdom' stays with you long after you have finished watching it, somewhere in the sweet corner of your hearts.
Read More: Best Teen Movies of All Time
8. Willy Wonka and the Chocolate Factory (1971)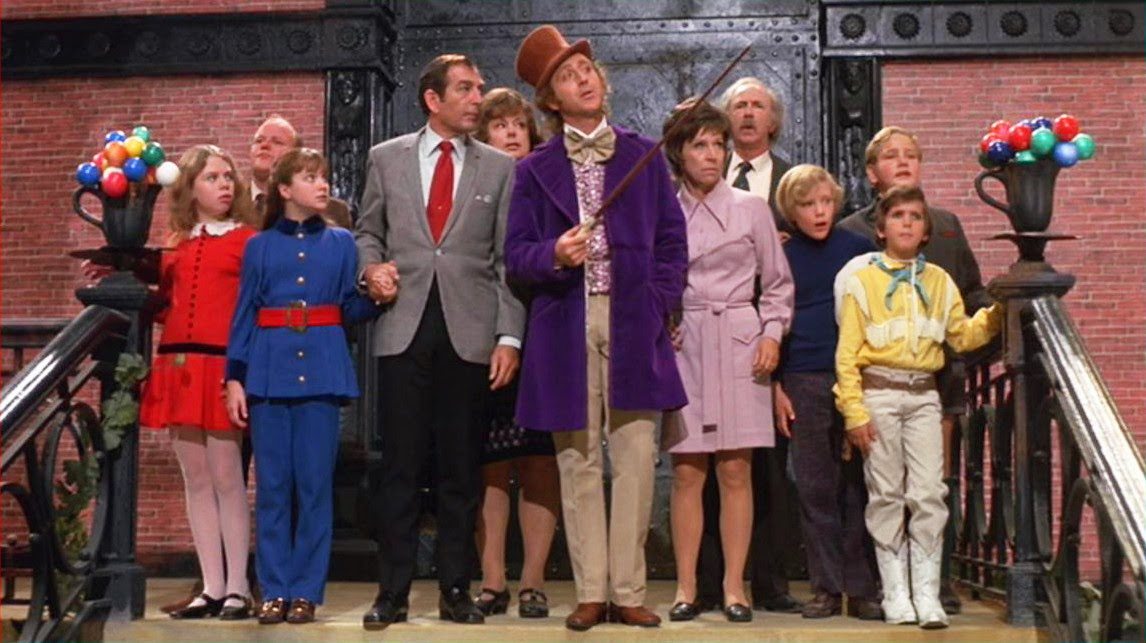 The film is a cinematic tribute to every child in the world obsessed with candies, chocolates or anything sweet that will give them a sugar rush. Charlie Bucket, a young boy dream of candies all day and all night but his poor family cannot even afford him what many children his age take for granted. Fate smiles upon him when he chances upon a golden ticket to visit the Willy Wonka's chocolate factory and a lifetime supply of chocolates as a prize. This once in a lifetime opportunity not only fulfills his heart's innermost desire but also becomes an experience in caring, sharing, loving and the importance of following set rules in life. If one can watch the film from a wide-eyed child's point of view it is a fun as well as a learning experience. In a sweet musical way, it even works for the adults. The screenplay was written by Roald Dahl himself – the author on whose book the film is based on.
Read More: Best Stalker Movies of All Time
7. The Harry Potter Series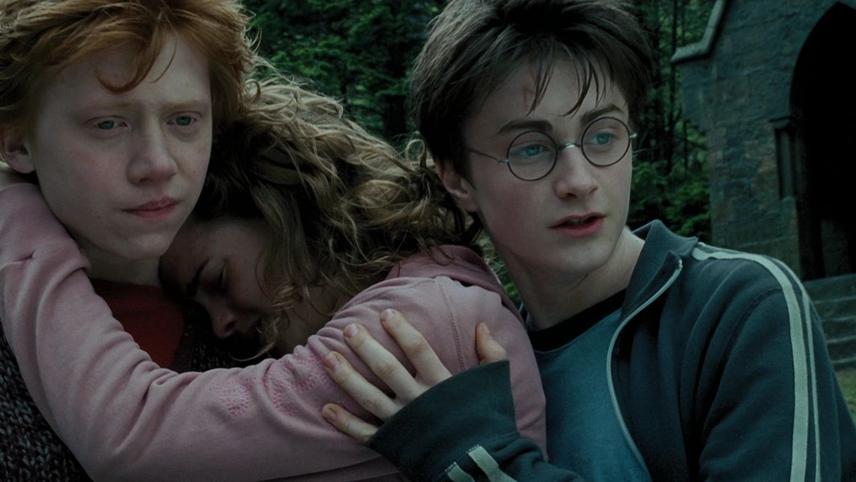 What to say about a film series which took the world by storm for over a decade? It is every inquisitive child's dream come true. A screen adaptation of JK Rowling's bestselling novel about a young wizard coming to terms with his identity and his adventures along with his friends at Hogwarts School of Witchcraft and Wizardry. Harry Potter is not just a film franchise it is a billion dollar enterprise. Director Chris Columbus did a commendable job of translating the magic onto the screen without losing its essence and flavor. Thanks to the Harry Potter movies, we got to witness the growth of cinematic icons like Daniel Radcliffe, Emma Watson, Rupert Grint and Robert Pattinson.
Read More: Best Thriller Movies of All Time
6. The Wizard of Oz (1939)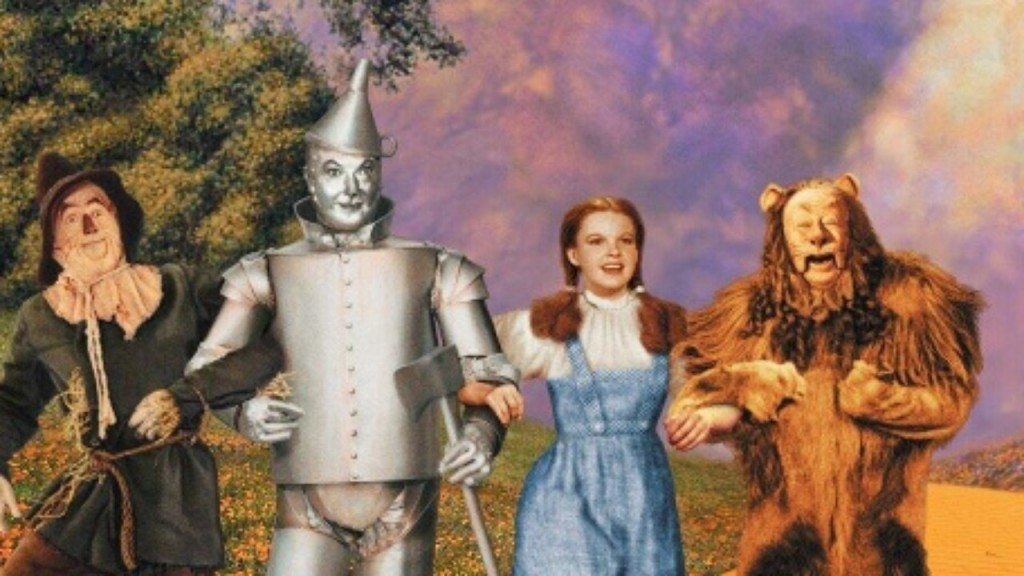 Even after 78 years after its release 'The Wizard of Oz' still manages to pack a punch among both minors and adults. The timelessness of the film lies in its depiction of childhood insecurity sans any gloss and sentimentality. It hits a raw nerve every time one re-watches it, with its matter-of-fact narration of a child's psyche. In a very nonchalant and musical way, the film gives you life lessons on growing up and how to adapt to the challenges that life throws at you. At the center of it all is Judy Garland as Dorothy, who pulls off an innocent yet impactful performance with the help of her amusing co-stars like Glinda: The Good Witch, The Cowardly Lion, Scarecrow and The Tin Man. Here the wizard is just a metaphor for that one reliable person in our life with whom we can share our every whims, fancies, and fears.
Read More: Best Sport Movies of All Time
5. The Sound of Music (1965)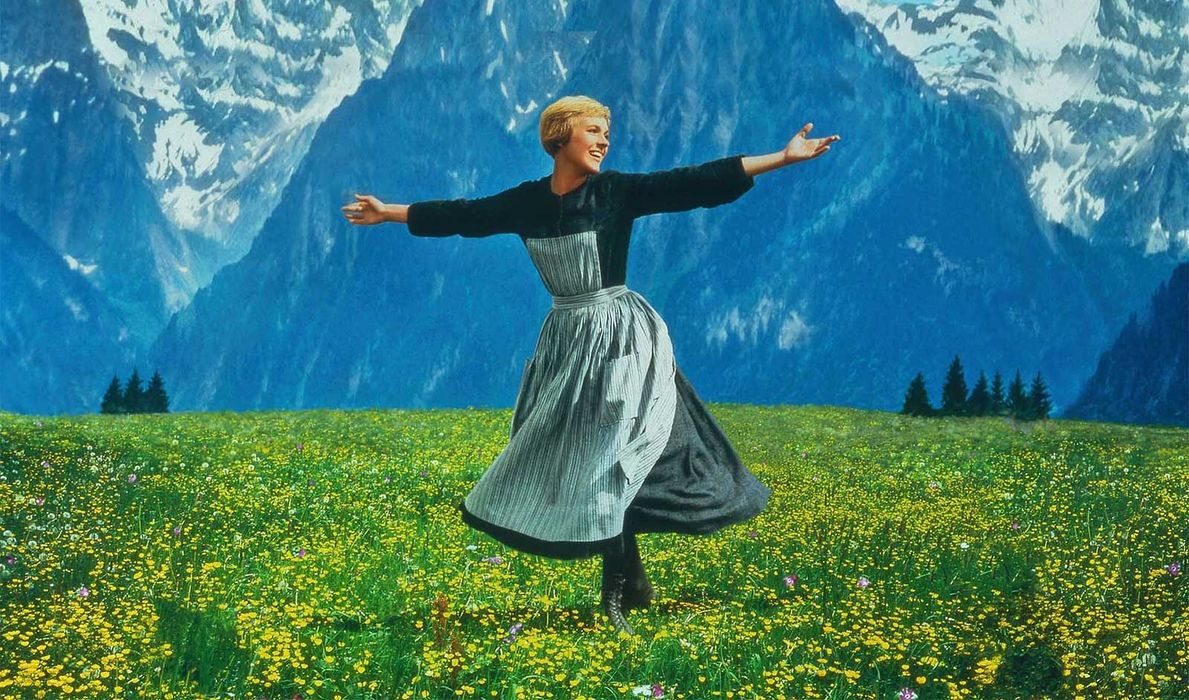 "Julie Andrews, Do-Re-Mi, children's dresses made out of curtains, scenic locations of Austria and the nuns who misguide German officers towards the end; these are a few of my favourite things." Anyone who has seen 'The sound of Music' will get the reference here. It is a tale of love, patience and the triumph of human spirit to face everything with a smile and music in heart. The film is inherently so good that it transforms you and inspires you to be good at heart. Maria, a young nun, is given the task of looking after the children of a widower Captain Georg von Trapp who is known for his strict ways. With her arrival the atmosphere in the household changes for the better much to the delight of the fun deprived children and Maria's infectious charm works its way into the Captain's heart. Music plays a huge role in keeping the family intact during tough times and in one spectacularly clever scene it also becomes a tool for their escape from the Nazis. 'The Sound of Music' is basic but evergreen – a tale of sun-kissed childhood drenched in melodies.
Read More: Best World War II Movies of All Time
4. Mary Poppins (1964)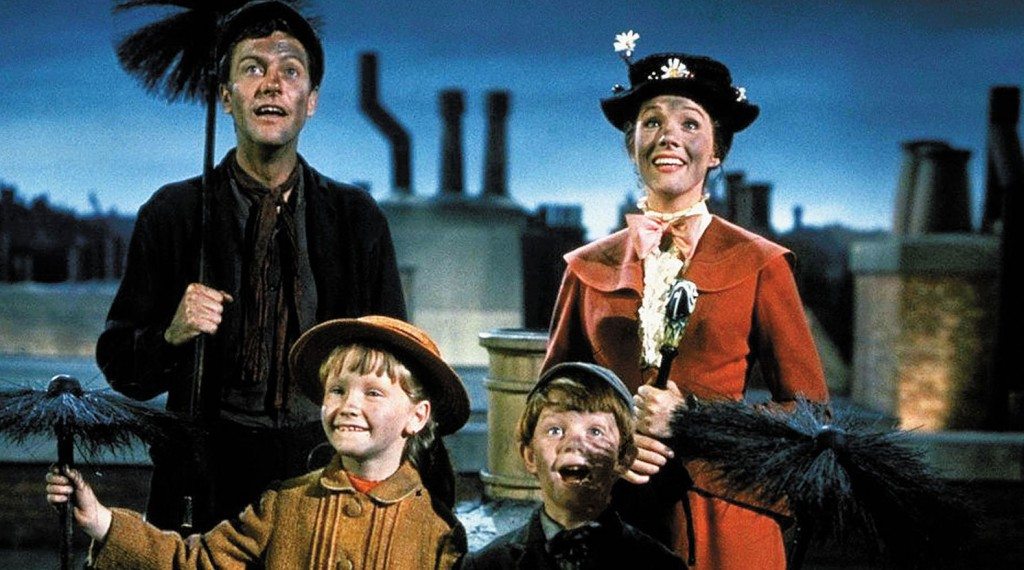 It's another Julie Andrews film on the list and deservingly so. No one can deny the impact she had on children across generations in making their childhood more lovely and joyous. 'Mary Poppins' resembles 'The Sound of Music' in more ways than one; apart from having the same leading lady they both share the theme of music in carrying forward the narrative. But 'Mary Poppins' stands out for its emphasis on magic in making our everyday boring lives into a fun filled experience. Wouldn't it be wonderful if we could all sprinkle a touch of magic on our daily problems and make them disappear? The film uses magic to show that it's hidden inside all of us we just need to channel it the right way to feel the magic in our existence. With Disney at the helm, the film boasted of cutting edge visual effects and was nominated for 13 Academy Awards.
Read More: Best Philosophical Movies of All Time
3. Stand By Me (1986)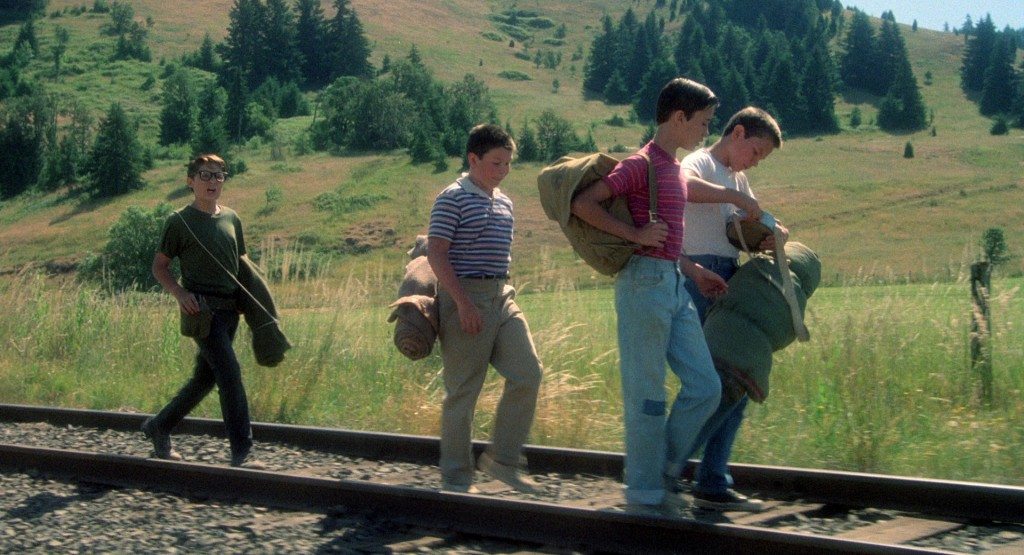 This Stephen King screen adaptation is a soulful, ruminating tale of the glory days of childhood when everything seemed to be going in your favour. Four friends go on a hike to see the dead body of a local boy who gets hit by a train while picking blueberries in the forest. Little did they knew that their impromptu trip would prove to be a life-changing experience for them and also most probably the last time they will go on a trip together before life catches up with them. The film is an out and out American rural life experience through the eyes of four chumps who pretends to be more mature than their age allows them to be. It's a film that needs to be seen to be felt, words cannot do justice to its life lessons and coming of age quality. The four friends trying to outdo each other in coming up with ways to insult each other's moms comprises some of the best moment sofa the film. It's one of those rare films that can boast of having a mind, body, and soul.
Read More: Best Cult Movies of All Time
2. The 400 Blows (1959)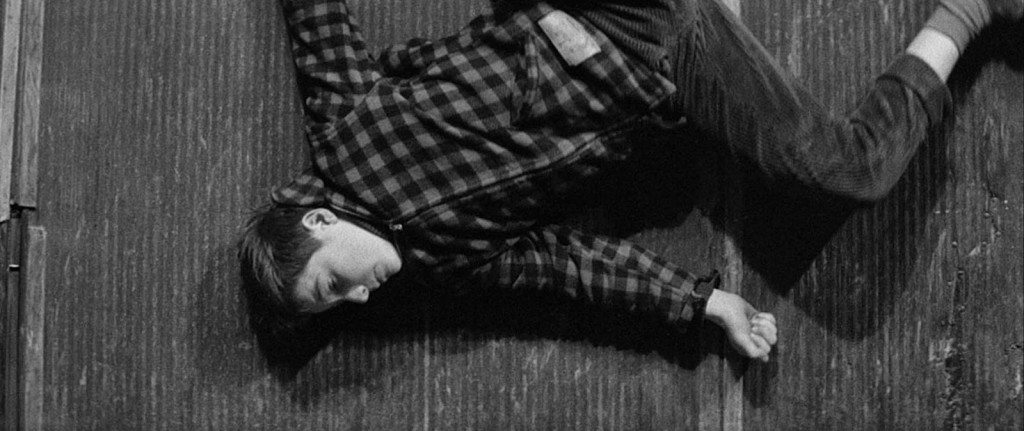 Internationally acclaimed French director François Truffaut introduced his alter ego Antoine Doinel in his debut feature 'The 400 Blows'. It's a no-brainer that the character is heavily inspired by his personal life and in this case his childhood. Antoine, played to perfection by Jean-Pierre Léaud, who has just started coming out of the cocoon of a protected childhood, goes rogue in his attempt to live life on his own terms. In an iconic scene of the film, he lies to his teacher about the death of his mother to skip school. This scene, in particular, influenced Xavier Dolan to make his debut feature 'I Killed My Mother'. Every frame of the film is a master class in filmmaking and reminds you of your own childhood with its natural simplicity.
Read More: Best Neo-Noir Movies of All Time
1. Boyhood (2014)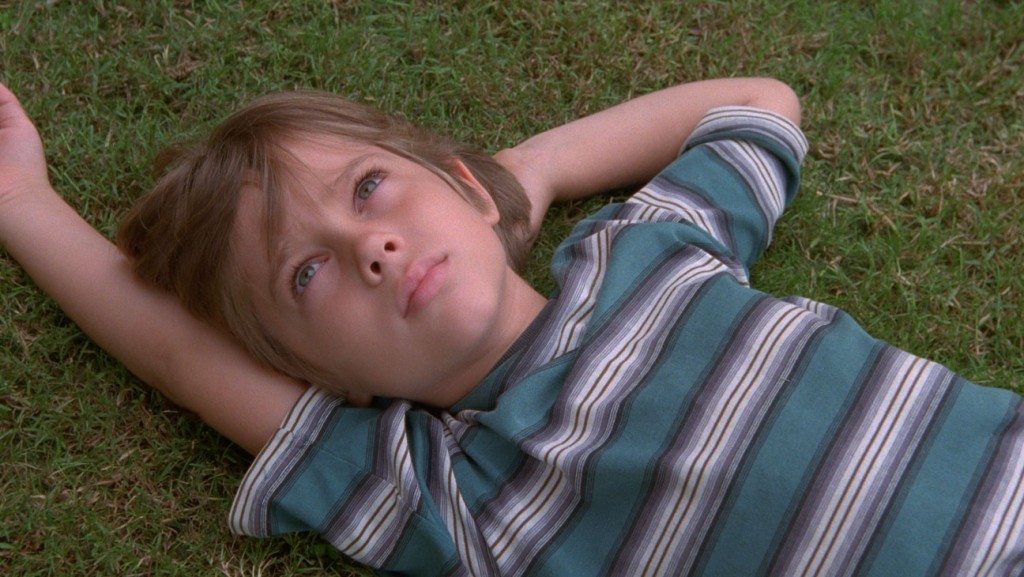 When Richard Linklater's magnum opus missed out on the Best Picture Oscar to 'Birdman' in 2014 collective hearts were broken around the world and numerous theories and articles were dedicated to that now unforgettable moment in world cinema history. The films of Richard Linklater always had that slice of life element in them but in 'Boyhood' he gave a new meaning to the term continuity in filmmaking. It literally took him 11 years to complete his passion project focusing on the early childhood to the young adult phase of a man's life. Ellar Coltrane dedicated almost 13 years of his life to the film and the result was there for everyone to see – a spectacular tale of life and a celebration of the same in all its glory and disappointments.
Read More: Most Confusing Movies of All Time