Before movies ever came into picture, there wasn't much people could do in terms of entertainment. Well, let me correct myself. People did find entertainment — in books, in theater and in sports. But ultimately all of them combined to become the greatest form of entertainment as we know it. How? You might ask. When you think about it, what is a movie comprised of? Isn't it an amalgamation of writing, performance and spectacle? So, there you go. Having said that, I believe books are really the true ancestors of cinema. Unless a writer puts words on paper, there is no film. And even though cinema is deemed a directors medium — which it is — I believe it is also a writer's imagination that kickstarts any film.
While there are several many screenwriters who believe in writing films from scratch, there are others who like to adapt an already tried and tested story into films. I don't think there should be even a discussion on which method is better — because both are different and don't guarantee film's fate one way or the other. Ultimately, the motive is to bring a good story to the screen; it doesn't matter if that story from an already published book. As you would see in the below list, there are tons of great films that were adapted from books. In certain cases, movies actually turned out to be better than books they were inspired from. Today's list deals in some of the really good book-to-movie adaptations that are streaming on Netflix. Several of these great movies based on books can also be watched on Amazon Prime or Hulu.
16. The Reader (2008)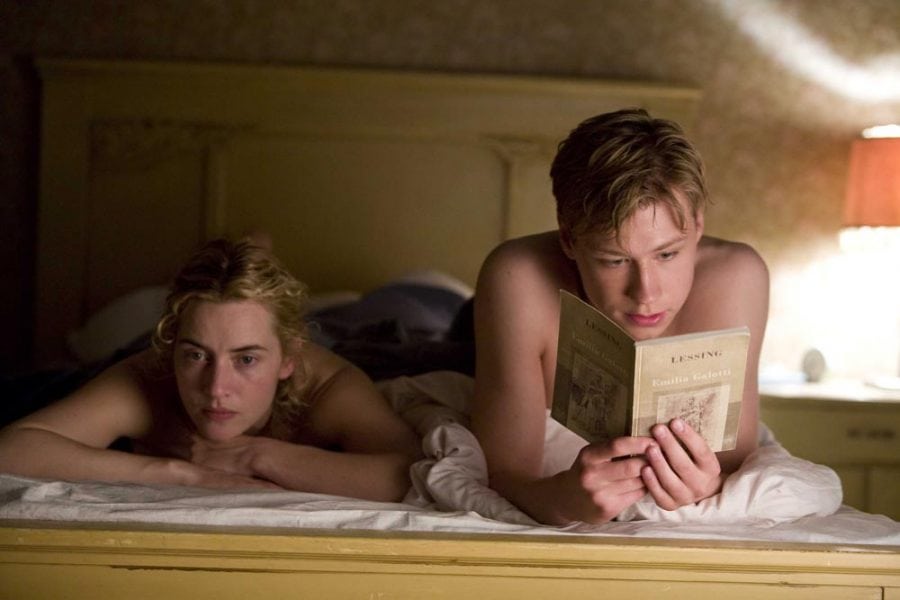 Based on the 1995 German novel of the same name by Bernhard Schlink, 'The Reader' is emotionally as impactful as it is (or could be termed as) sexy. The story is set across two timelines in between the 1950's through the 1990's Germany and is centred around a lawyer Michael Berg and a woman named Hanna with whom Berg had a physical relationship as a teenager in the 50's. As the intensity soars between the teenager and Hanna who was in her late 30's back then, Michael would often read to her (after their sex) and she would listen. As she's prosecuted 30 years later for a crime she allegedly did not commit, Hanna hangs herself to death before her jail term ends. Tragic, heartbreaking yet sexy and sensuous, 'The Reader' is one of the most intriguing and consuming movies on this list.
Read More: Best Kidnapping Movies on Netflix
15. Tinker Tailor Soldier Spy (2011)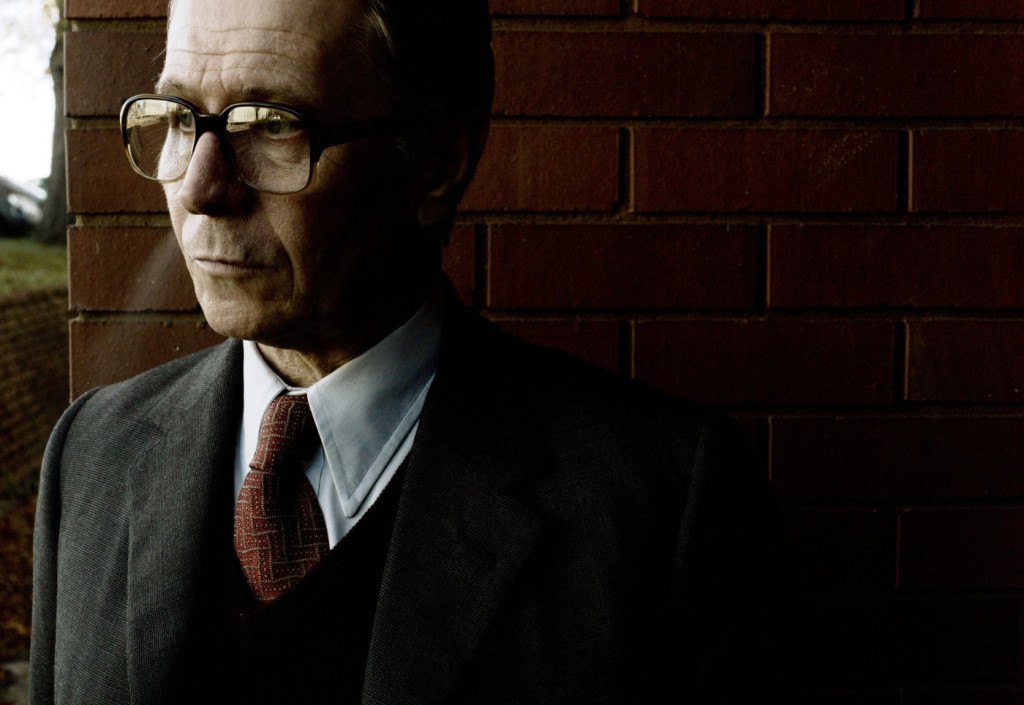 'Tinker Tailor Soldier Spy' is one of the best movies I have seen Gary Oldman star in. The movie is based on a novel written by John le Carré. The novel came out in the 1970s. It was one of the best selling Spy novels of its time. It immerses you in a 70s vibe that very few books are able to do. The plot is set in the year 1973. This was the time when the Cold War was at its peak. Every country was suspicious of every other country. Amidst all this Britain finds itself in trouble when there's suspicion surrounding a possible double agent in the MI6. The man who tries to flush out the mole fails and shortly after the mission he dies. The responsibility then falls on the hands of George Smiley, portrayed by Gary Oldman, who uses his experience and analysing skills to complete the unfinished task.
Read More: Sexiest Shows on Netflix
14. Silver Linings Playbook (2012)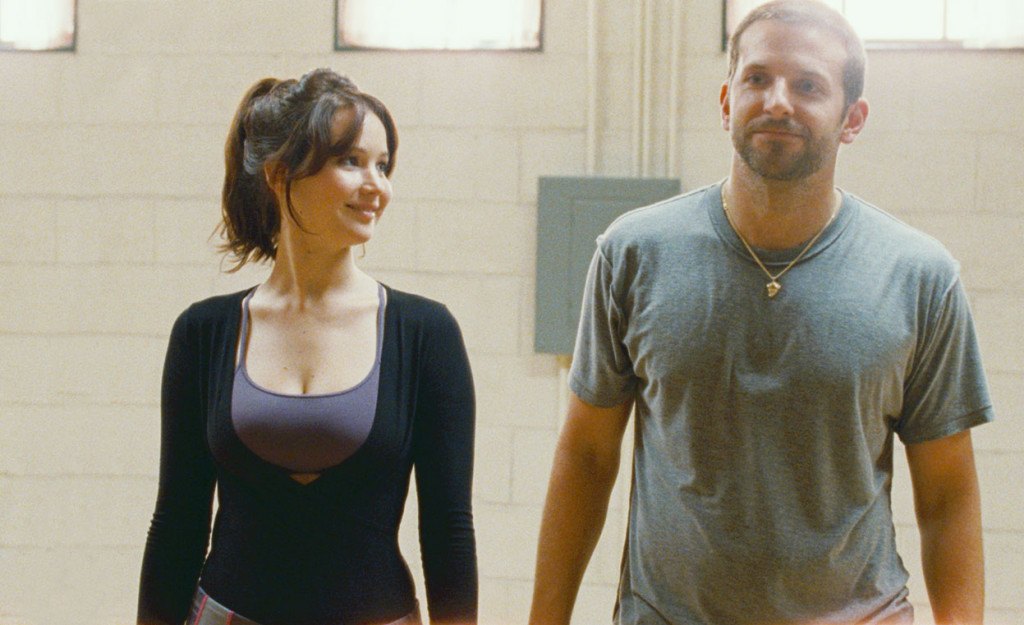 'Silver Linings Playbook' was one of the best movies that released in the year 2012. The film stars Bradley Cooper and Jennifer Lawrence in the lead roles. The film is based on the novel of same name written by Matthew Quick. Robert De Niro, Anupam Kher, and Jacki Weaver are in supporting roles. The film revolves around the life of Pat who has bipolar disorder and Tiffany, a widowed woman. Pat has been recently released from a psychiatric hospital and hopes to get his wife back. Tiffany promises to help him if he enters in a dance competition with her. The movie is simple and funny with the actors doing a great job. Jennifer Lawrence won the Academy Award for best actress for her role as Tiffany Maxwell.
Read More: Best Documentaries on Netflix
13. The Girl With The Dragon Tattoo (2011)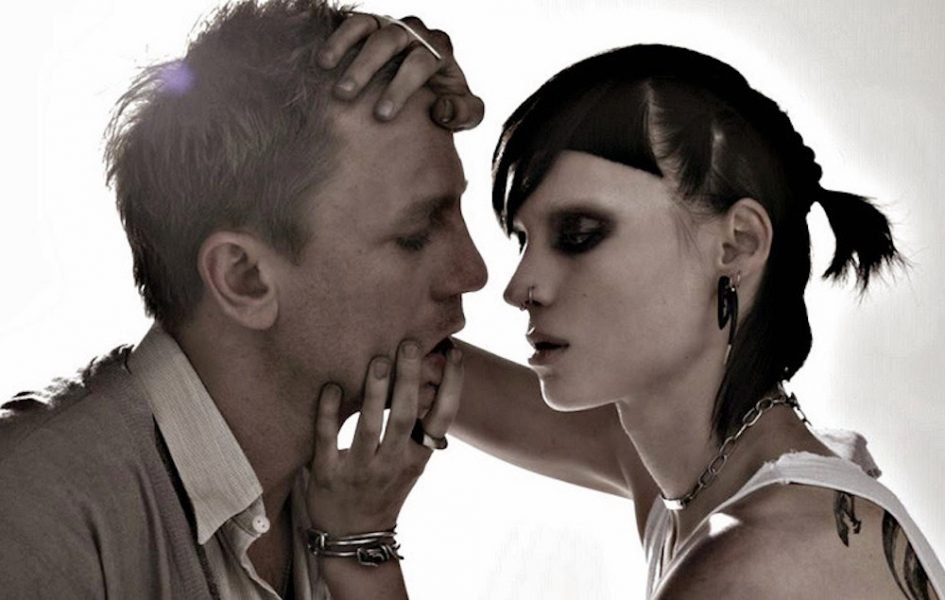 'The Girl With The Dragon Tattoo' is a thriller directed by David Fincher. The movie was released in the year 2011 and starred Daniel Craig and Rooney Mara in the lead role. Mikael Blomkvist, played by Craig, is a journalist who is hired by a wealthy man to investigate the disappearance of his niece. His niece has been missing for 40 years. Mikael enlists the help of Lisbeth Salander, played by Rooney Mara, who is a hacker. Together they investigate the disappearance and slowly begin uncovering dark secrets linked with the family. The movie is based on the novel of the same name by Swedish author Stieg Larsson.
Read More: Best Sci Fi Movies on Netflix
12. Tell No One (2006)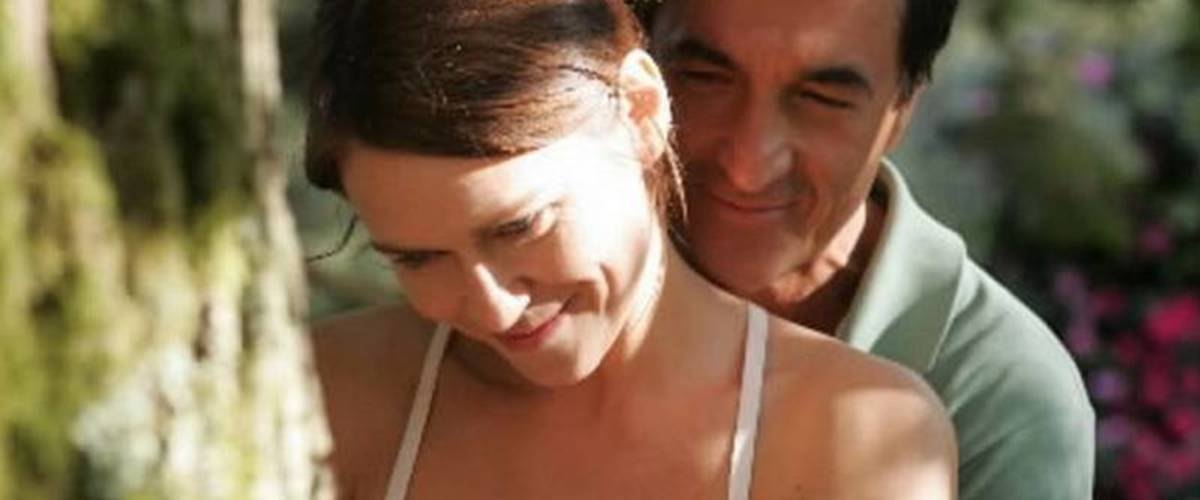 If you want to watch a movie filled with suspense and thrill then the 2006 French thriller 'Tell No One' might be a good option to consider. The movie is based on a novel of the same name written by American author Harlan Coben. The film is directed by Guillaume Canet. The film received largely positive reviews. The plot revolves around Alexandre whose wife was murdered some eight years back. He then receives an email one day from someone claiming to be his wife. The sender even had attached a recent video footage of his dead wife. It is one of the best thrillers I have ever seen.
Read More: Best Kids Movies on Netflix
11. Gomorrah (2008)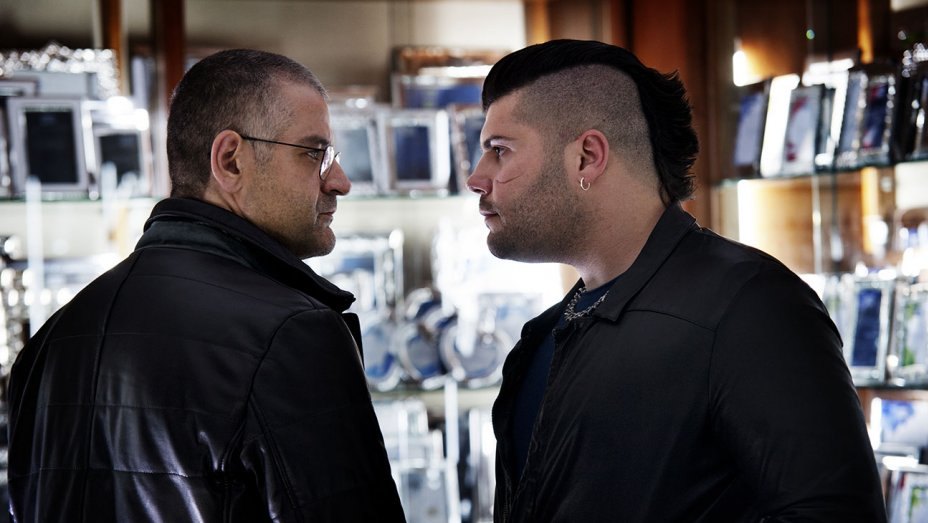 Gomorrah is based on the best-selling book of the same name written by Roberto Saviano. The book was immensely successful and brought Roberto a lot of fame and danger. Yup! I said danger. One of the reasons that his book was successful was because the book is non-fiction. It is sort of an investigative account detailing the working of the Camorra Crime Syndicate. The book received a lot of attention and Roberto received a lot of threats. He was provided his own police escort by the government. The movie is great too. It is directed by Matteo Garrone. The film focuses on the feud between crime syndicates which escalates in the beginning of the movie. We are treated to five storylines detailing lives of people affected by the ongoing feud.
Read More: Funniest Movies on Netflix
10. An Education (2009)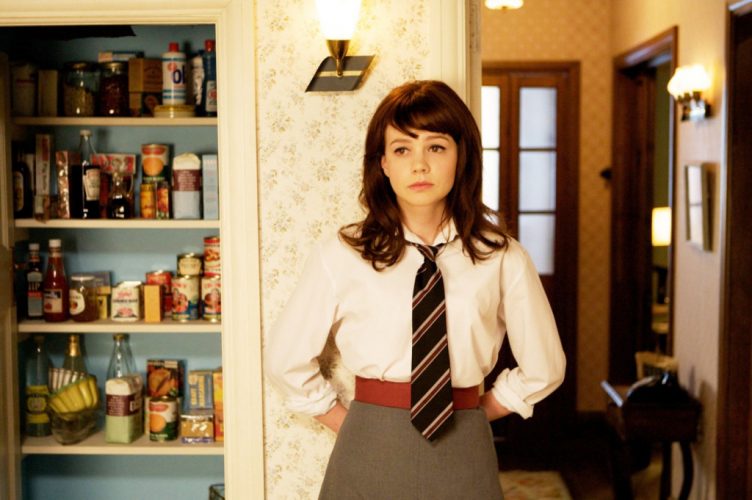 An Education is a 2009 coming-of-age drama film based on a memoir of the same name by British journalist Lynn Barber. Carey Mulligan is Jenny, an obedient, timid and hardworking girl living in a London suburb with her parents during the '60s. Her only mission in her life – to get into Oxford and lead a better life than she currently is having, deprived of any luxuries. The 16-year-old is dating Graham, a boy she has a crush on. Enter David Goldman, a flashy, affluent man who is twice Jenny's age and has a liking for her. To everyone's shock, he doesn't shy away from expressing his love for Jenny, which despises Jenny's parents. Looking at David's education and the fact that David never went to Oxford leads Jenny to think which is the right path for her to choose – the one her parents have thought for her or the one she deems is right. 'An Education' is an eye-opener and a triumphant coming-of-age story which is perfectly carried by Carrey Mulligan on her shoulders with her outstanding performance.
Read More: Best Classic Movies on Netflix
9. Howards End (1992)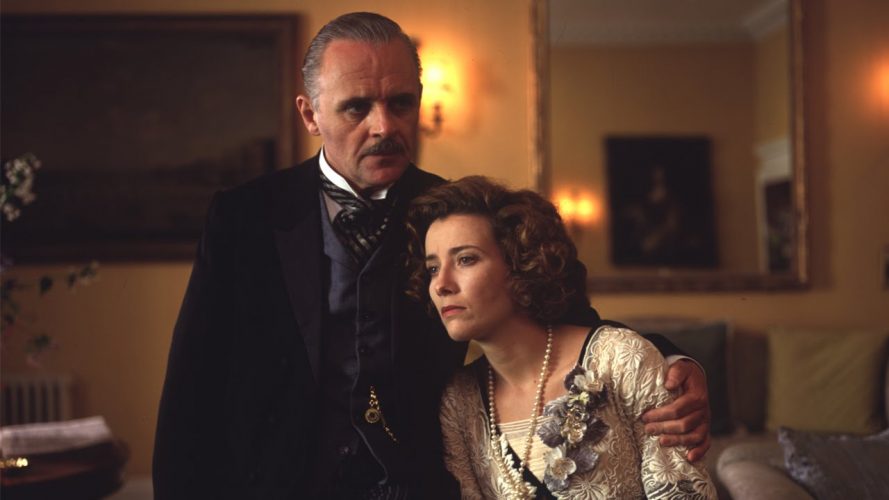 Howards End is a British romantic drama film based upon the novel of the same name by E. M. Forster (published in 1910). An artistic film that boasts of a stellar star cast, a beautifully depicted story and some thumping performances, especially Emma Thompson who won an Academy Award for Best Actress for her performance, 'Howards End' is the story of the conflicts between the social classes of post-industrial era England. With Anthony Hopkins, Emma Thompson, Vanessa Redgrave, Hannah Bonham-Carter et al at the helm, 'Howards End' is seldom deemed to fail. To sum it up, the story revolves around three social classes – the Wilcoxes, the Schlegels, and the Basts. Helen Schlegel and Paul Wilcox are in deep love, albeit it is mostly one-sided from Helen's end. Helen's sister Margaret befriends Paul's mother and is promised the ancestral house – Howards End by the mother. Meanwhile, Henry Wilcox and Margaret fall for each other and despite Henry's wife being on a deathbed, making the situation even the more complicated. Lost love, lust, adultery, failing relationships and the greed for power and money form the core of this period drama.
Read More: Best Zombie Movies on Netflix
8. Chocolat (2000)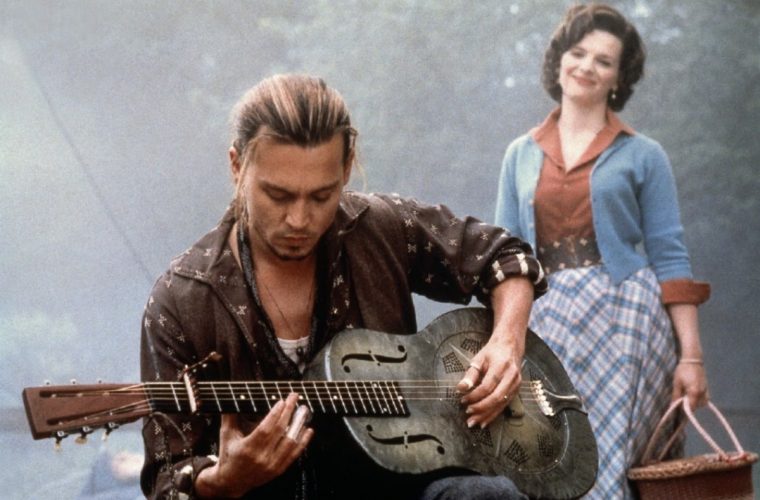 Chocolat is a romantic comedy-drama film based on the novel Chocolat by Joanne Harris. Vianne Rocher is a woman donning a red-hood and has moved into a small town in France with her daughter Anouk, much to the despise of Comte, the mayor of the town. To further his resentment, Vianne sets up a chocolate shop in the middle of the town, during the Lent season. Despite the initial opposition she faces, Vianne manages to win the townsfolk over with her mouth-watering chocolates. Roux, a river-drifter has entered the town, with his pals and Vianne develops a liking for him. Ultimately, 'Chocolat' shows us how, with love, a lone woman can win over an entire town. Juliette Binoche outshines everyone else in this romance drama and many few of us know of 'Chocolat' as a British movie. Well, now you do.
Read More: Best Alien Movies on Netflix
7. The English Patient (1996)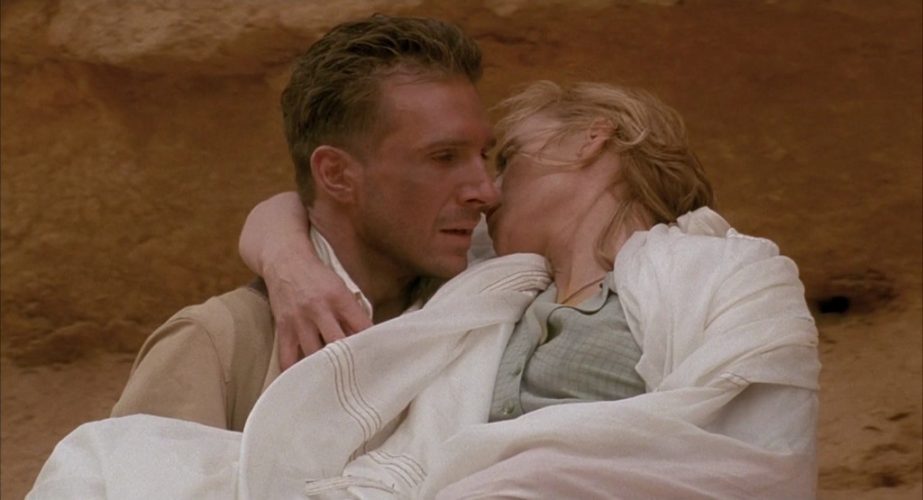 'The English Patient' is romantic war drama film based on the novel of the same name by Michael Ondaatje. At the brink of World War II, an English Patient is a centre of all attention in an Italian monastery, who is presently taken care of by Hana, a nurse of the French-Canadian descent. Owing to the highest degree of burns the patient has sustained on his body, he is unable to speak or doesn't remember who he really is. Over time, it is revealed that Hana herself is in love with Kip Singh, the army Sapper responsible for the safety of his allies. David Caravaggio, a shrewd and slick intelligence officer knows there's more to the story than what it appears to be. 'The English Patient' is the tale of Almasy, a cartographer working for Britain, who falls in love with a fellow married colleague Katharine. Apparently, Katharine's husband gets to know of their affair and there begins a series of events that lead to the death of Katharine and her husband and leads Almasy in a precarious situation. 'The English Patient' proved to be a benchmark movie.
Read More: Best Romantic Movies on Netflix
6. L.A. Confidential (1997)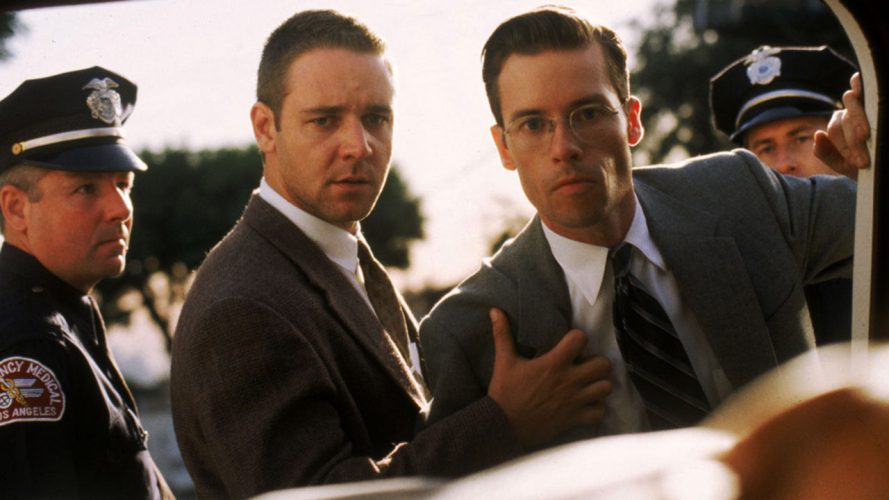 L.A. Confidential is a neo-noir crime film based on James Ellroy's 1990 novel of the same name, the third book in his L.A. Quartet series. A movie that surrounds all the flaunt, sleaze and the corruption of the '50s in the L.A., 'L.A. Confidential' follows a multi-layered premise which is centred around three policemen bearing differing persona and ways to approach the criminal psyche – Officer Bud White, Sergeant Edmund Exley, and Detective Jack Vincennes. While all the three stories are narrated from their individual perspectives, they are into uncovering a conspiracy amid the crime setting of the '50s, they are also biased by their personal motives and inhibitions towards the perpetrators of the crime. 'L.A. Confidential' is a perfect crime noir drama which couldn't have been any better. Watch it while it lasts on Netflix.
Read More: Worst Movies on Netflix
5. The Shining (1980)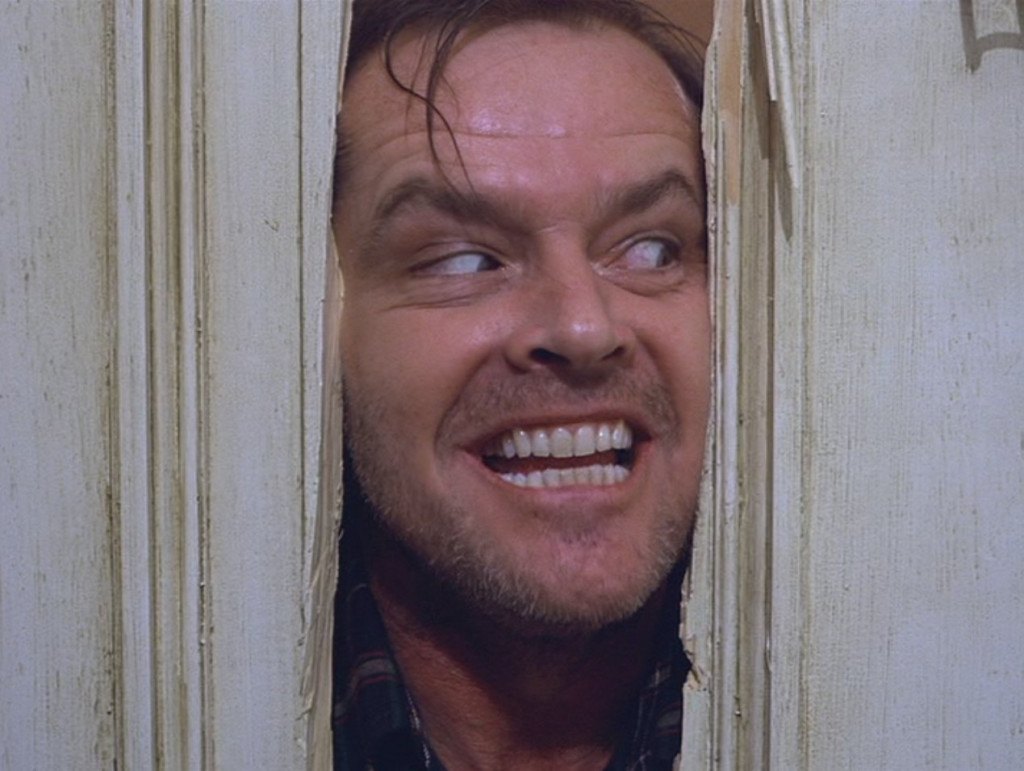 Based on Stephen King's novel of the same name, 'The Shining', Stanley Kubrick's wondrous masterpiece, is set around one Mr Jack Torrance, an alcoholic writer who is on the verge of success in his writing career. Being unable to fend for his finances, Torrance accepts a job for being an offseason caretaker for the historic yet isolated Overlook Hotel. He lands up in the hotel with his family – his wife Wendy and son Danny. Danny is the bearer of "The Shining" – an ability to know about a place's past and what transpired over there and incidentally, Dick Hallorann, the hotel's cook also has this ability. As they connect through telepathy, they come to know of the horrifying fact that the previous caretaker of the hotel had gone crazy and killed his own family. Soon, Jack Torrance also exhibits a similar behavioural pattern, thus putting everyone's life in the hotel in extreme danger. The movie was widely praised for Jack Nicholson's performance and remains to be a widely popular flick among critics and audiences alike.
Read More: Best War Movies on Netflix
4. Carol (2015)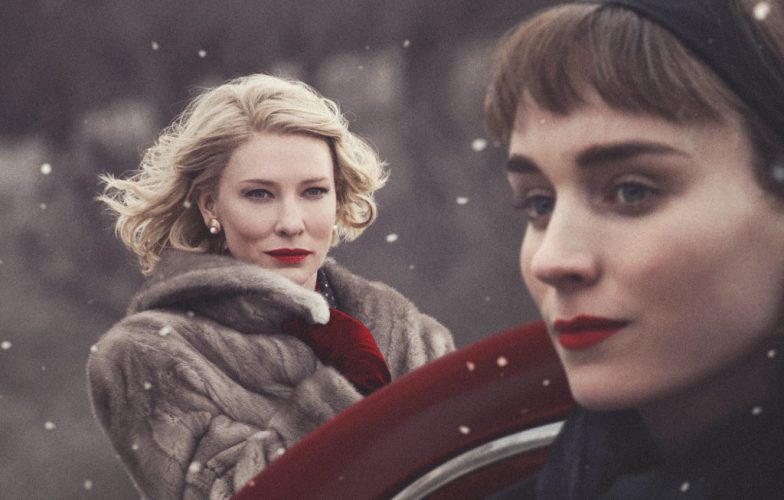 Carol is a romantic drama film based on the 1952 romance novel The Price of Salt by Patricia Highsmith (republished as Carol in 1990). Therese is a young girl and aspiring photographer who falls for an older, married woman in 1950s New York. Directed by Todd Haynes, "Carol" is about two repressed lesbians in the 50s but also about a beautiful and poignant love story. The chemistry between Rooney Mara and Cate Blanchett is extraordinary, making the scenes that they share together heartbreaking. Both actresses have subtle but powerful performances. They manage to do so much by doing so little; their body language is their biggest asset. A must watch if you are into movies all about falling in love.
Read More: Best Holocaust Movies on Netflix
3. Atonement (2007)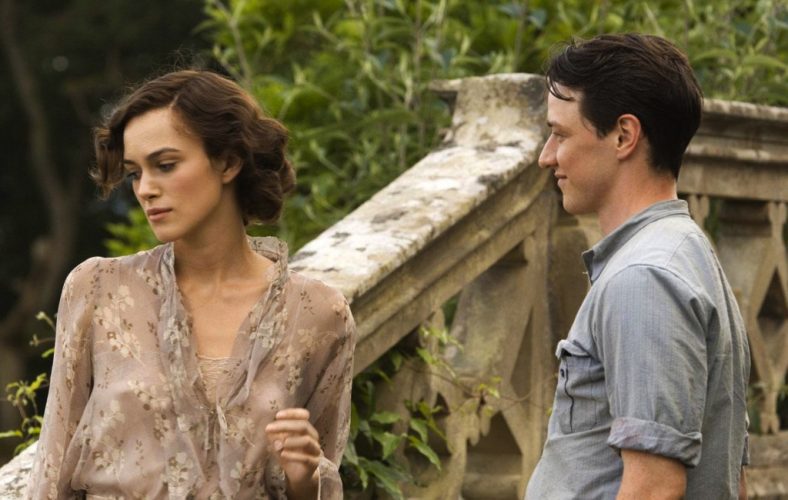 Briony (Saoirse Ronan) witnesses something she doesn't understand and tells a lie that sends her sister's boyfriend Robbie (James McAvoy) to prison (and eventually the army). The film mainly follows how Briony's claim ruins her relationship with her sister Cecilia (Keira Knightley). Joe Wright's adaptation of Ian McEwan's acclaimed novel is a rich drama with remarkable performances and stellar direction. Although not war movie, it is set during World War II which is a huge influence in the atmosphere and the characters. This is not a fast-paced film, it is rather a character study with a plot that slowly unravels allowing you to be immersed in its atmosphere without even realizing it.
Read More: Best Gay and Lesbian Movies on Netflix
2. Schindler's List (1993)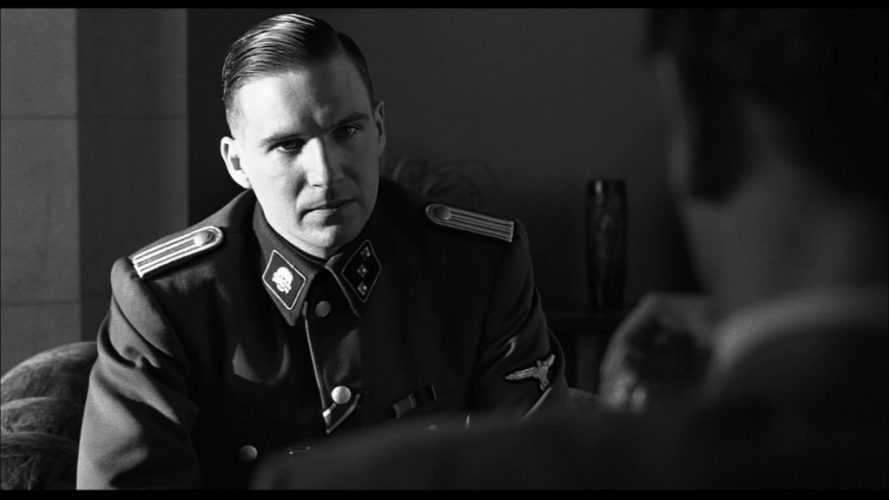 Based on the novel Schindler's Ark by Australian novelist Thomas Keneally, 'Schindler's List' is the narrative of Oskar Schindler, a German businessman who was rather infamous for his greed and self-centeredness during the Nazi rule in Germany. In a strange turn of events, as the Jews are regularly gassed at the Auschwitz concentration camp, he takes it upon himself to save a lot of Jew men, women and children by offering them refuge in his factory and helping them escape the clutches of fascism. It has been said that he successfully saved more than 800 Jewish people. Liam Neeson has given the performance of his career, and so has Ralph Fiennes. Easily, 'Schindler's List' is the best war-based film you can stream on Netflix today.
Read More: Best Suspense Movies on Netflix
1. The Godfather (1972)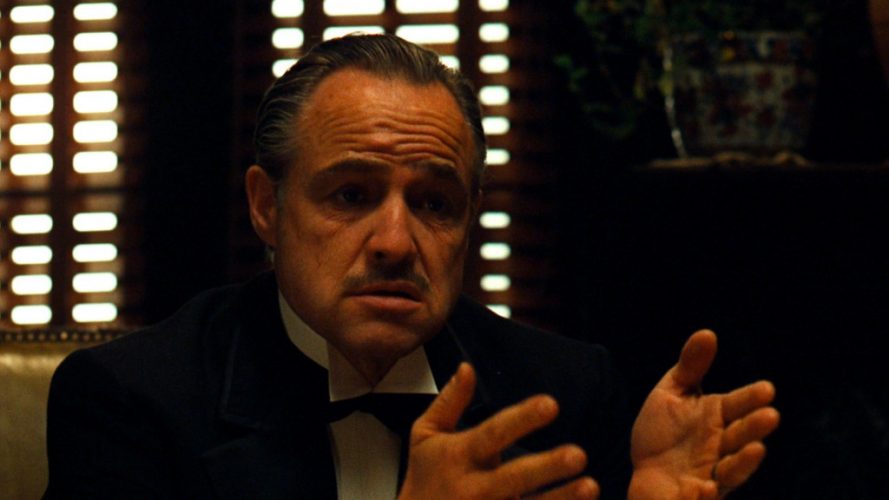 Well, of course. How can the most famous adaptation not be on this list? Arguably the greatest crime drama ever made, 'The Godfather' is also been often deemed as the second greatest American film ever after Citizen Kane. This Francis Ford Coppola's film begins in 1945 with Don Vito Corleone's daughter's wedding where he could be seen playing the role of a parallel government, hearing pleas and discussing "gangster" matters. The demeanour and the dialogues done by Marlon Brando and Al Pacino are as memorable as they could get and as Vito Corleone who is on an older side now decides to transfer his power to his reluctant but able son, unforeseen things start happening in his family and he needs to take things in control yet again. If you haven't watched 'The Godfather' yet, then perhaps this is the first task you need to do before drawing your next breath. And that's an offer you shouldn't refuse.
Read More: Best Stoner Movies on Netflix