With the growing craze among viewers for crime documentaries, a spoof of the same genre was bound to come out sometime. 'American Vandal', created by Dan Perrault and Tony Yacendaa, is a mockumentary web television series. It debuted on September 15, 2017, on Netflix. It parodies true crime docu-series, often referencing to popular titles such as 'Making a Murderer', 'The Staircase', 'The Jinx', 'The Keepers' and 'Serial'. After running for two seasons, the show was canceled by Netflix in 2018.
'American Vandal' follows an anthology format, in which each season explores a different case. Season 1 begins with a serious high school prank that left 27 faculty cars vandalized with phallic images. This led to the accusation of senior class clown Dylan Maxwell, finally leading to him being expelled from school. However, Peter Maldonado, an aspiring documentarian, partners with his friend Sam Ecklund, to discover if the real perpetrator is Dylan or not. Season 2 follows the duo as they investigate another incident at the cafeteria of a Catholic private high school where the venue's lemonade is contaminated with a laxative named maltitol.
'American Vandal' adopts the style of serialized true crime documentaries, but then lightens it with scatological humor. This is what makes it so entertaining to watch. Now, if you have already finished this show and are searching for some thematically and tonally similar titles, then you have come to the right place. Here's the list of best shows similar to 'American Vandal' that are our recommendations. You can watch several of these series like 'American Vandal' on Netflix, Hulu or Amazon Prime.
10. Documentary Now! (2015-)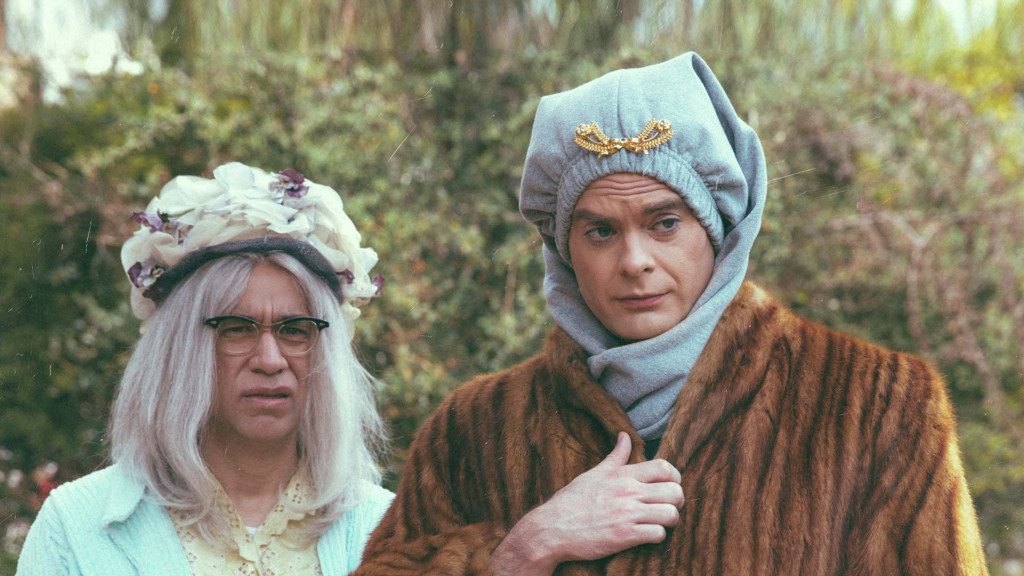 'Documentary Now!' is definitely a must-watch for fans of 'American Vandal'. It is a parody of the current generation's obsession with docu-series. Each episode narrates a different story that adopts a similar style as featured in that original documentary, and pays tribute to this genre as a whole. Created by Fred Armisen, Bill Hader, Seth Meyers, and Rhys Thomas, the series debuted on IFC on August 20, 2015. Helen Mirren features as the host in all of the episodes.
9. Community (2009-15)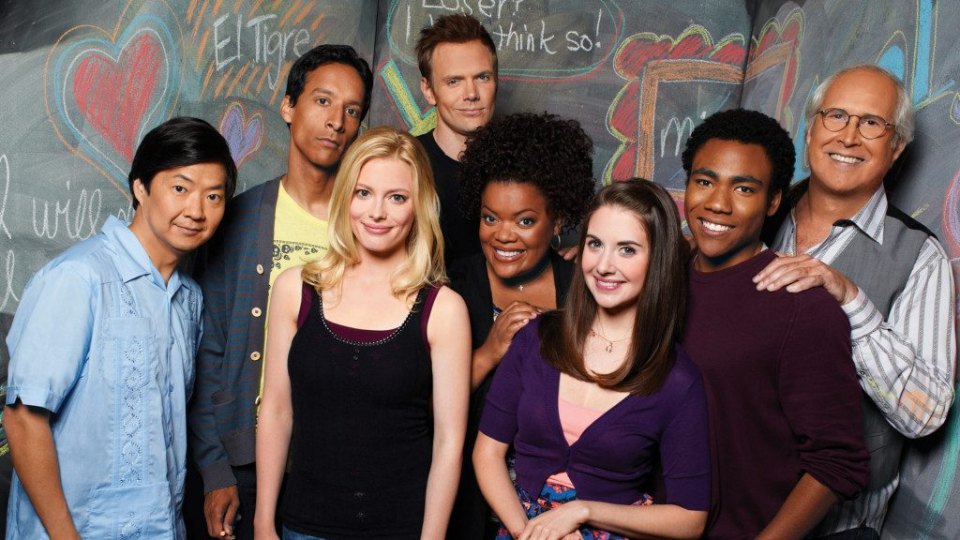 This NBC drama is a comedy show, created by Dan Harmon and starring an ensemble cast, portraying different characters. It mimics the satire of 'American Vandal' quite aptly. Some of the elements commonly used in the episodes include meta-humor and pop culture references, in order to spoof movie and TV cliches and tropes.
'Community' introduces us to Jeff Winger, who is suspended from his law firm after it is discovered that his credentials about a bachelor's degree from Columbia University are fake. Hence, he joins Greendale Community College to earn a legitimate degree. There, he meets activist Britta Perry, pop-culture geek Abed Nadir, religious Shirley Bennett, overachiever Annie Edison, former high school football star Troy Barnes, and cynical millionaire Pierce Hawthorne. Though all of them are from different backgrounds, they soon form a close-knit group. The episodes chronicle Jeff and his crew's several misadventures.
8. The Office (2005-13)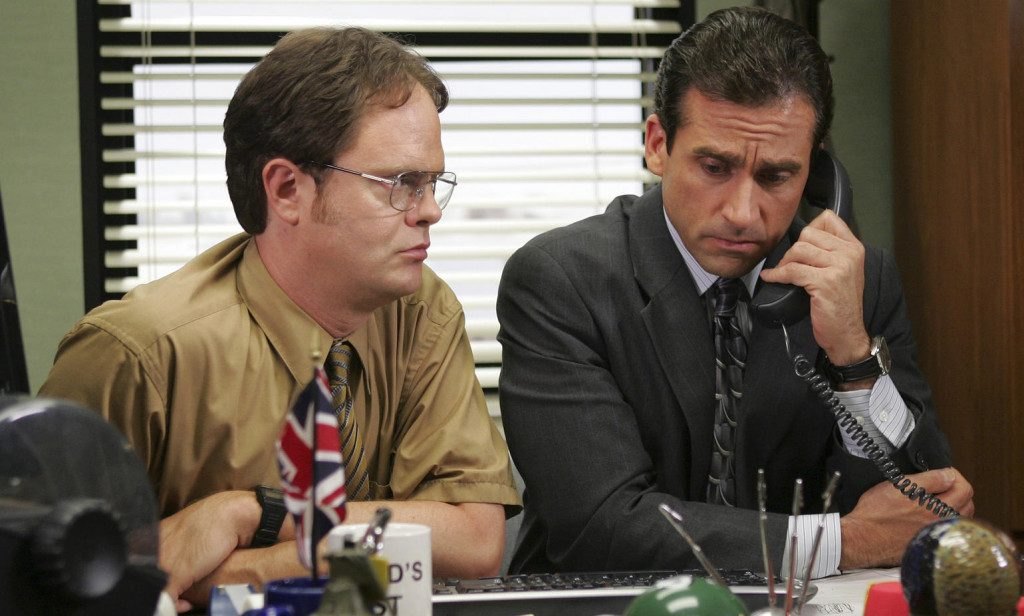 'The Office', created by Greg Daniels, is adapted from the parent BBC series with the same name. Daniels is also the writer for 'Saturday Night Live', 'King of the Hill', and 'The Simpsons'. The show revolves around the daily lives of individuals employed in the Scranton, Pennsylvania branch of the fictional Dunder Mifflin Paper Company. In order to lend it the appearance of a true documentary, the entire seasons are filmed on a single camera in a studio, accompanied by audience laughs.
7. Trailer Park Boys (2001-18)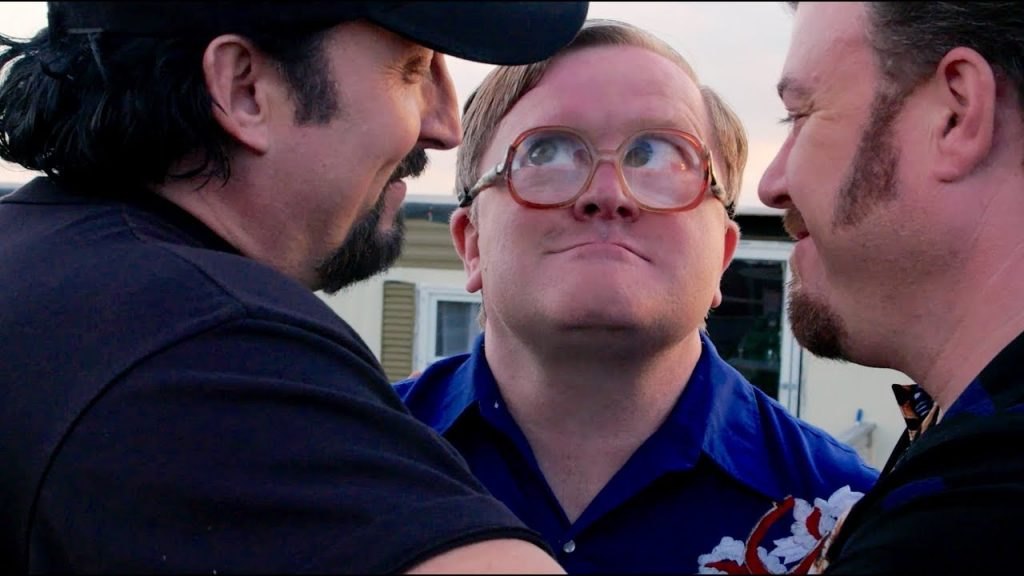 'Trailer Park Boys', the beloved Canadian mockumentary television series, is so popular that it gave rise to an animated version too. Created and directed by Mike Clattenburg, the show chronicles the misadventures of a certain group of residents in the fictional Sunnyvale Trailer Park, located in Dartmouth, Nova Scotia. Some of these members are ex-convicts and hence, however much they try, they can't leave their criminal past behind. Developed as a continuation of Clattenburg's eponymous 1999-released film, 'Trailer Park Boys' debuted on Showcase in 2001. The series, upon its release, was an instant hit, leading to several spin-off movies such as 'The Movie', 'Countdown to Liquor Day', and 'Don't Legalize It'.
The primary characters introduced in the show are Ricky, Julian, and Bubbles, who attempt to make quick cash by getting involved in petty crimes, while avoiding the cops. Their plans are often thwarted by the park's alcoholic supervisor Jim Lahey and his assistant plus lover, Randy. Although they make schemes after schemes, Ricky and Julian end up being always unsuccessful, thereby, regularly visiting jail and then being let out. Each season, during the later releases, however, shows them being successful in their plans. But in the beginning of the next season, it becomes clear that they have failed and have wound up in jail again. So in short, every season culminates with most of the characters behind the bars.
6. Derek (2013-14)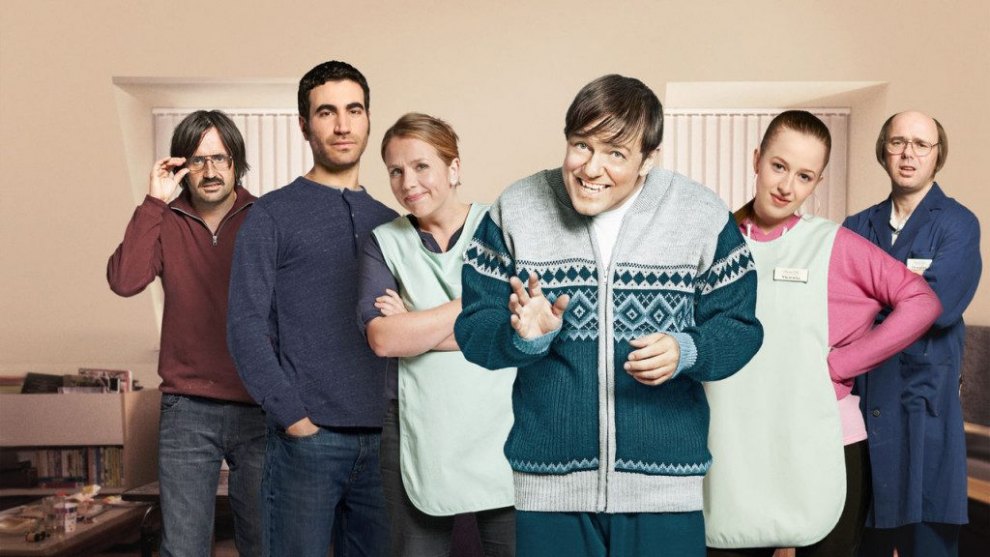 'Derek' is another mockumentary-style comedy-drama that revolves around a group of outsiders trying to fit into and adjust in the society they live in. The show is primarily centered around Derek Noakes, who is employed in a retirement home. Kind, gentle, and naive, the 40-something Derek loves his job and cares for everyone around him. However, since he is childlike, socially awkward, and simple, he is often ridiculed by his peers. Other characters who influence Derek's life are Dougie, his friend and landlord; and his smart, hard-working best friend, Hannah. 'Derek' is written and directed by Ricky Gervais, who also portrays the main character in the series.
5. Summer Heights High (2007)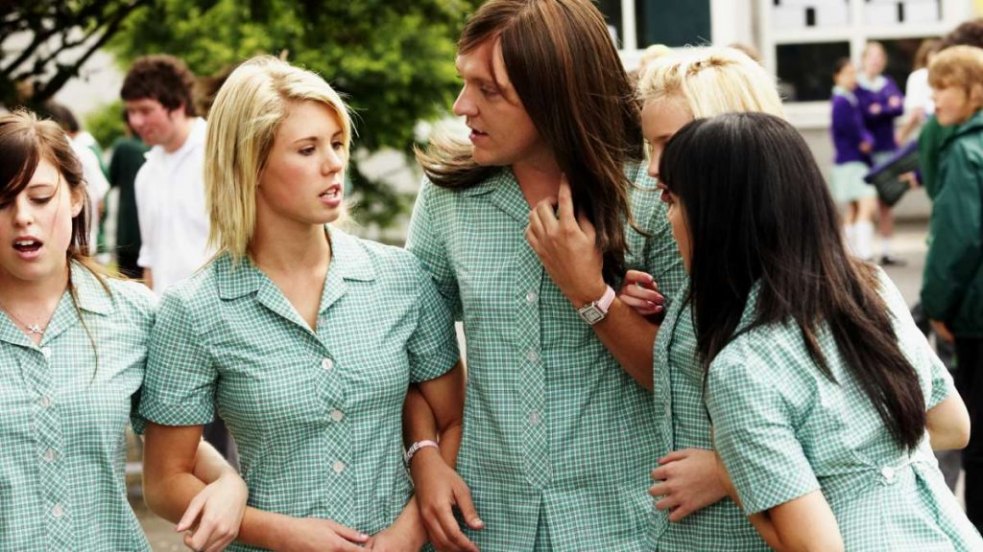 When writing about mockumentaries, how can we miss the king of this genre? Written by and starring Chris Lilley, 'Summer Heights High' is set in the fictional school with the same name, located in an outer suburb of Sydney. The docu-series is presented as a depiction of life experiences during high-school. The story is narrated through the viewpoints of three individuals — Mr. G, Director of Performing Arts; Jamie King, private-school exchange student; and Jonah Takalua, a disobedient, vulgar Tongan student. Sticking to his signature style, Lilley also portrays multiple characters here, which include the roles of Mr. G, Jamie, and Jonah.
Read More: TV Shows Like Dynasty
4. People Just Do Nothing (2014-18)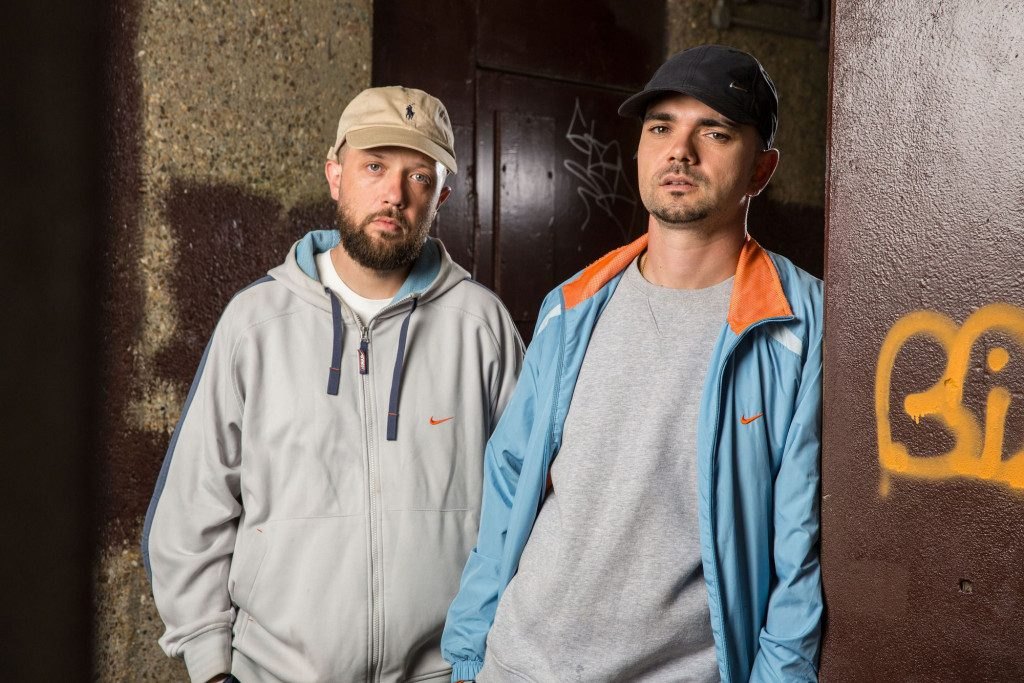 'People Just Do Nothing' is a mockumentary which adapts a style where different characters give interviews in front of the camera, which is then taped in a loose, documentary fashion. When you watch the show, you can often hear the voice of an off-screen interviewer in the backdrop. The story revolves around "Kurupt FM", a pirate radio station broadcasting UK Garage from an apartment located in Brentford, West London. It introduces us to MC Grindah, DJ Beats, DJ Steves, and Chabuddy G. The episodes chronicle their lives and also highlight their relationships with their female partners.
Read More: TV Shows Like Agents of S.H.I.E.L.D
3. Parks and Recreation (2009-15)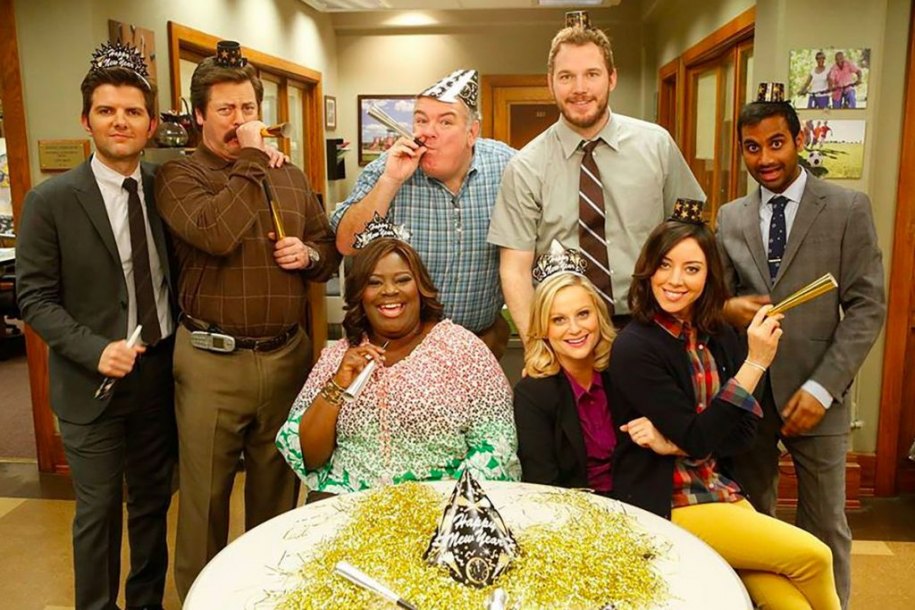 'Parks and Recreation', created by Greg Daniels and Michael Schur, is a political satire sitcom. This NBC drama ran from April 9, 2009, to February 24, 2015, spanning 125 episodes across 7 seasons. Amy Poehler plays the lead role of Leslie Knope, a mid-level bureaucrat, employed in the Parks Department, in the fictional town of Pawnee, Indiana. She attempts to aid a local nurse, Ann, who wants to convert an abandoned construction site into a community park. But the duo has to face several issues such as red-taped areas and self-centered neighbors.
Read More: TV Shows Like Sneaky Pete
2. Lunatics (2019-)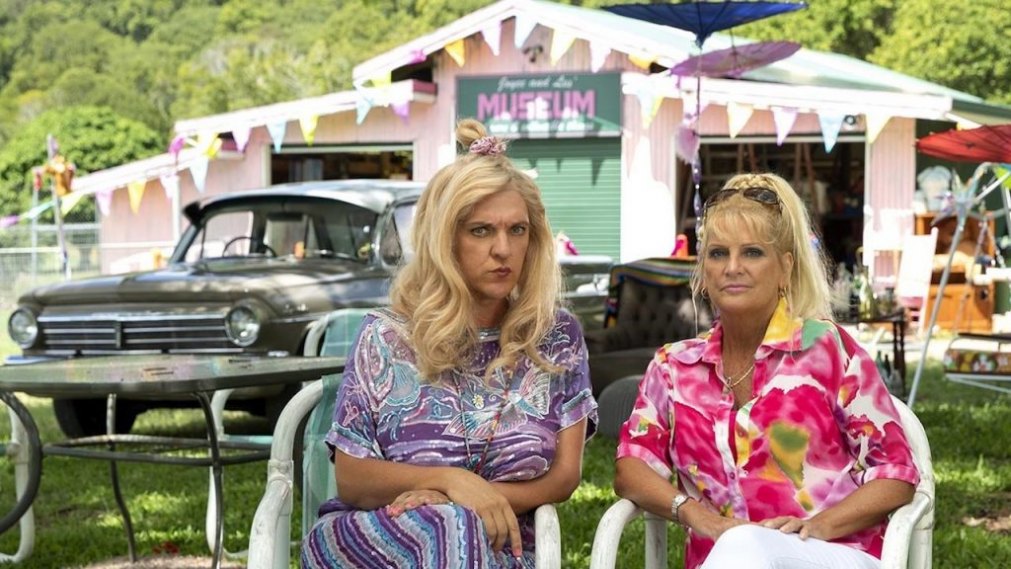 Chris Lilley returns again in this mockumentary series, created and written by him. 'Lunatics' introduces us to six extraordinary individuals — all played by Lilley — who are perfect examples of appearances may be misleading. Documentary-style interviews, self-recorded and fly-on-the-wall footage chronicle their daily lives. Through elements of eccentricity and individuality, this show teaches us that it's easy for us when we learn to embrace our true selves and accept who we are.
Read More: TV Shows Like The Deuce
1. We Can Be Heroes: Finding the Australian of the Year (2005)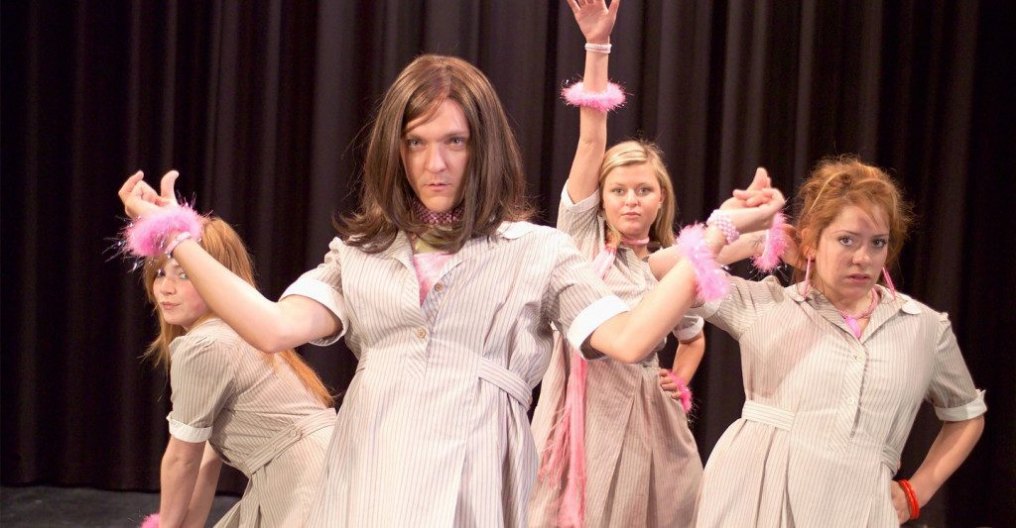 'We Can Be Heroes: Finding the Australian of the Year', created and written by Chris Lilley and Ryan Shelton and directed by Matthew Saville, is an Australian mockumentary. It stars Lilley in the roles of five extraordinary Australians, who are all achievers in their own fields. Hence, they have been nominated by friends and family for the Australian of the Year award. The characters are Pat, Ricky, Phil, Ja'mie and Daniel. The series follows their lives and reveals the reasons behind them being nominated for such a prestigious title. For example, Pat had pioneered the sport of side rolling, via which she broke a record by completing the game from Perth to Fremantle
Read More: TV Shows Like Titans