Shows about inter-personal relationships and office dynamics are awesome. Amidst plaguing issues of the outer world, these slice-of-life shows provide just enough opportunities to escape from the mundane world while presenting a more comforting version of the same world. These kinds of comedies are great if made correctly. With that said, here's the list of TV shows similar to 'Parks and Recreation' that are our recommendations. You can watch several of these shows like 'Parks and Recreation' on Netflix, Amazon Prime or Hulu.
14. Community (2009-2015)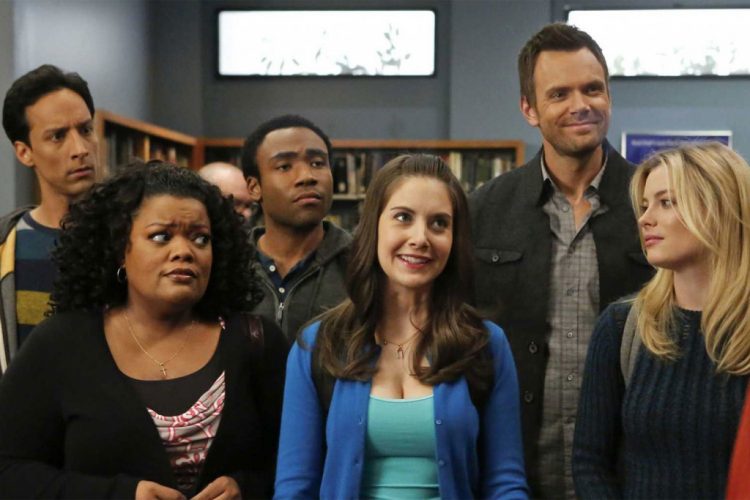 'Community' is a show featuring a promising star cast that tells the story of the fluctuating life of Jeff Winger. Jeff is a lawyer who gets suspended after his false law degree is exposed. Now he must attend Greendale Community College in order to earn a legitimate degree. He falls for his classmate Britta Perry and runs a study group to impress her. Soon unbeknownst to him, the study group gets filled up with contrasting and quirky characters. The competing Dean and a vengeful teacher of the school add layers of complexity to the plot. They community members go through a series of misadventures while learning about their feelings throughout the season.
Read More: TV Shows Like Spartacus
13. The Good Place (2016-)
'The Good Place' operates on an outrageous plot but manages to get the audience hooked with its humorous tone. After her death, Eleanor Shellstrop is transported to the afterlife where she's welcomed by Michael, who is an immortal architect of The Good Place. Soon Eleanor finds out that she's has been mistakenly ported in the afterlife community and doesn't deserve to belong here. With the help of her assigned soul mate, Eleanor tries to be a better person, hiding her moral shortcomings in order to be fit for the community. With each season, the plot gets entangled with philosophical and fantastical ideals but still maintains a lightness in the narrative.
Read More: TV Shows Like Stargate
12. Arrested Development (2003-)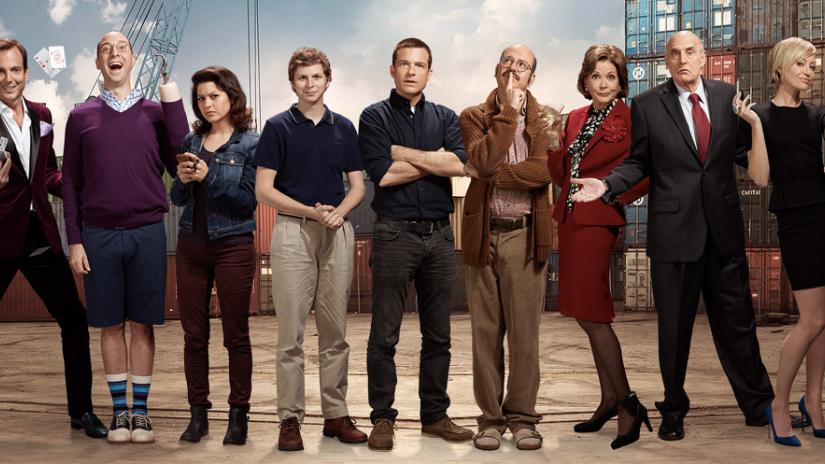 'Arrested Development' is a geniusly crafted laughter riot. It tells the story of the crumbling down of a dysfunctional family. The Bluth family is anything but normal. All the members of the family are as idiosyncratic as you can imagine. Things go southwards when the family patriarch George Bluth gets arrested for a crime and the family faces economic crises. Bluth family is totally oblivious about their impending doom and carries on their extravagant lifestyle. George Bluth's son Michael tries to hold together the family amidst his personal battles and fails miserably.
Read More: TV Shows Like Archer
11. New Girl (2011-2018)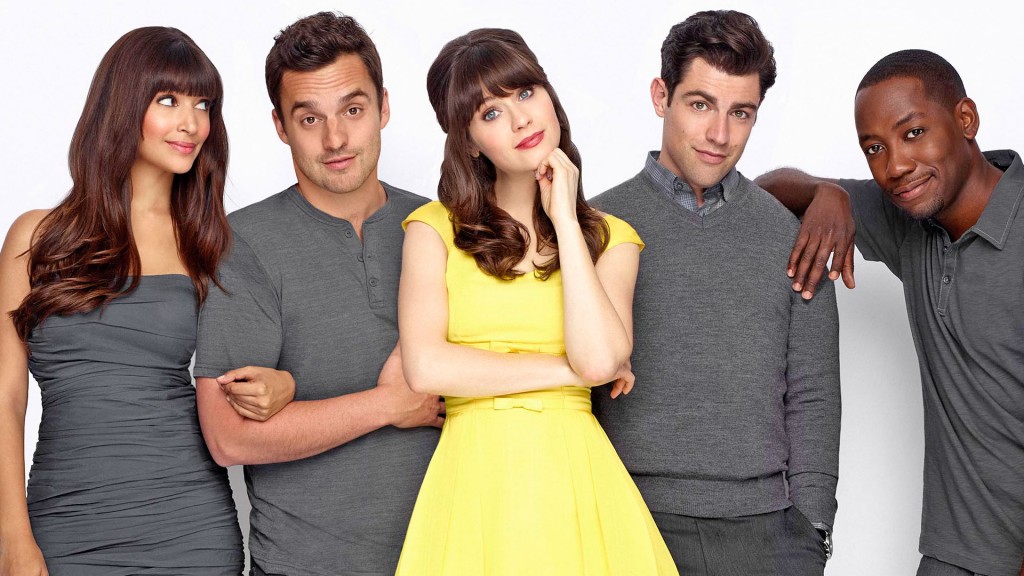 'New Girl' is as gentle and as beautiful as they come. It focuses on Jess ( Zooey Deschanel) who moves to LA after coming across an ad in Craigslist about a loft with three guys just like her. She meets Nick, Schmidt, Winston, and Coach. Jess's best friend Cece also frequently visits her and she falls in love with Schmidt. Jess is a school teacher and we follow the day-to-day lives of these flatmates. With each season, the performance from actors manages to keep the warmth and comedic touches of the show while we start rooting for unaccomplished loves between the characters to fulfill.
Read More: TV Shows Like House of Anubis
10. Superstore (2015-)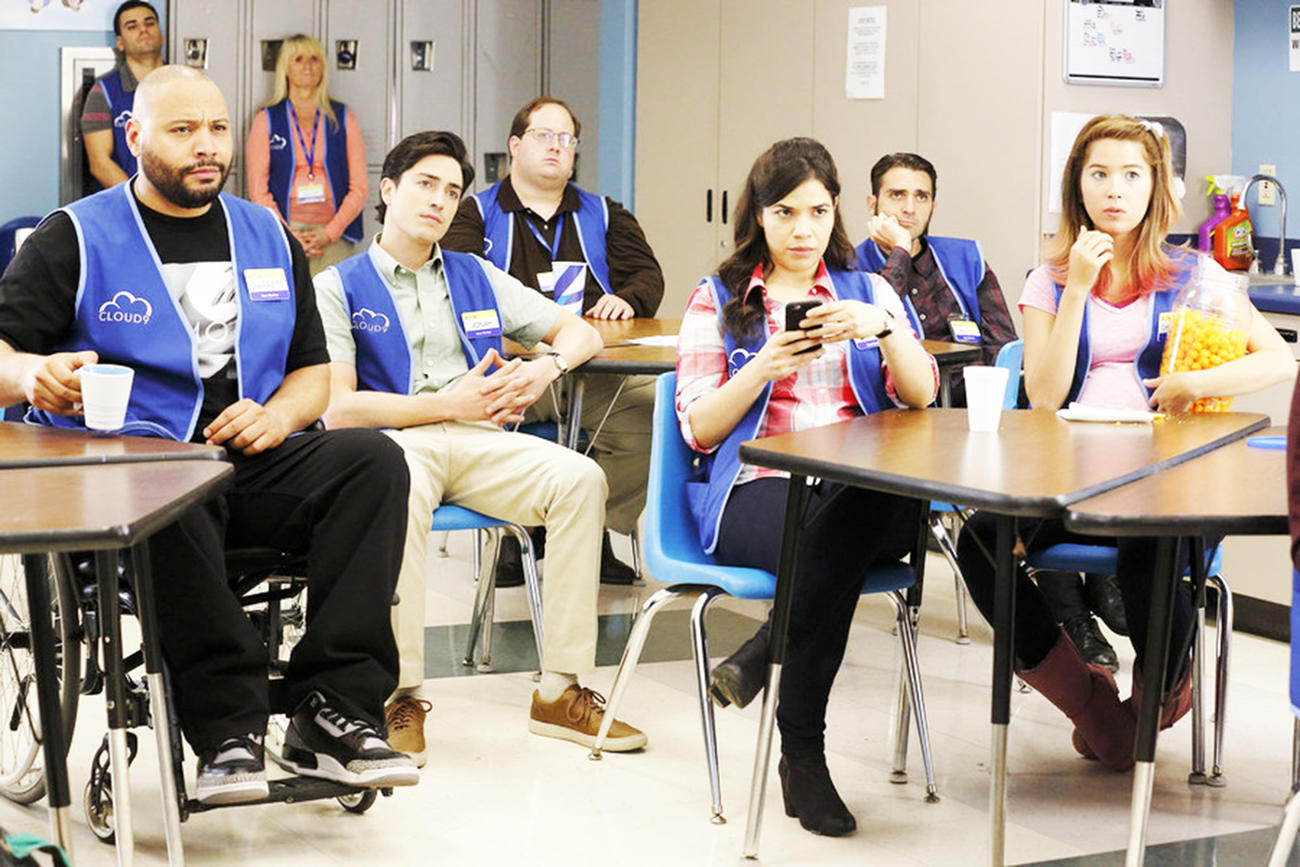 'Superstore' is a sitcom from NBC focussing on a fictional Cloud 9 big box store. It follows the employees of this superstore whose characteristics are vastly contrasting to each other. 'Superstore' is a great workplace comedy that manages to keep improving its comedic aspects with each season. After an underwhelming debut season, the show finds its mojo in subsequent seasons. The show has characters with unique and caricatural quirks and with different events and setbacks they learn to from a workplace solidarity.
Read More: TV Shows Like Hart of Dixie
9. Silicon Valley (2014-)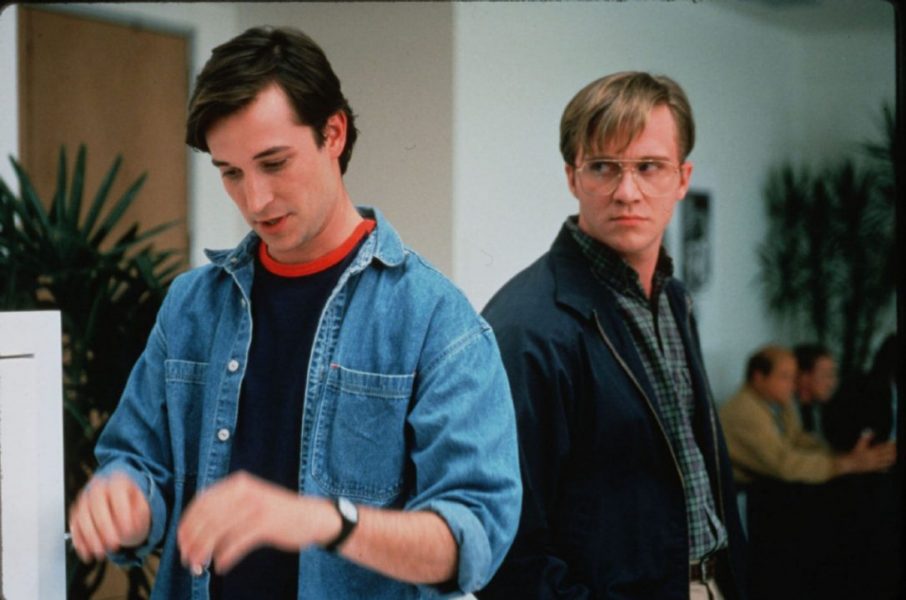 'Silicon Valley' is a show based on the startup industry of Silicon Valley, California. The show traces five software developers who are trying to make it big with their innovations and investments. It all starts with Richard Hendricks creating an app called Pied Piper and things start rolling. Soon Bertram Gilfoyle, Dinesh Chugtai, Jared Dunn along with Peter Gregory joins hand in this revolutionary pet project but they stumble across various obstacles including copyright issues, creative differences, backstabbing and lack of investors. The show is extremely funny and even though it feels like a nerd show to begin with, it provides a genuine relatability factor with our own lives.
Read More: TV Shows Like The Blacklist
8. The Mindy Project (2012-2017)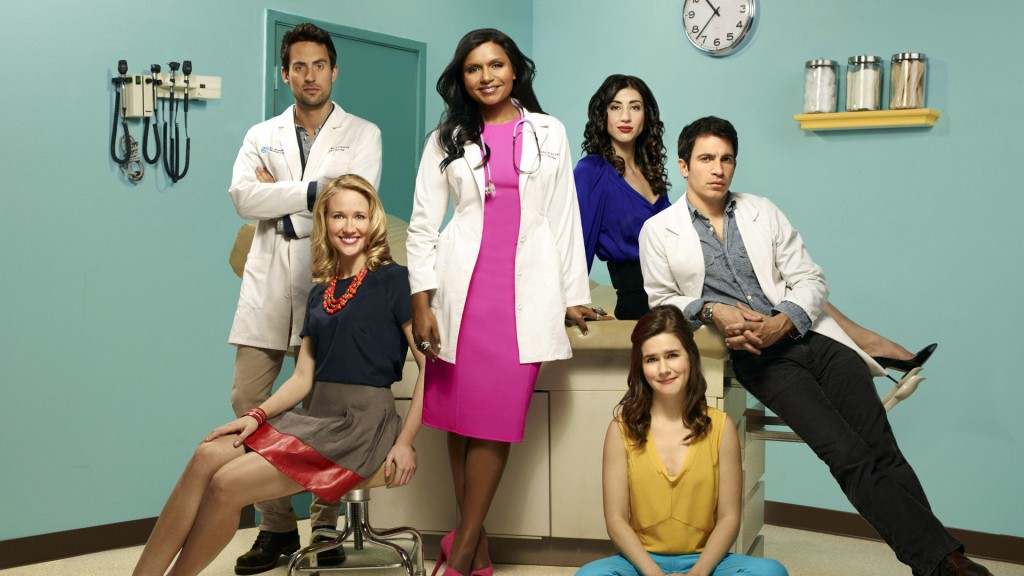 Mindy Kaling is the heart and soul of the romantic comedy 'The Mindy Project'. Another great workplace comedy, the show sets its milieu in a small New York medical practice. Mindy portrays the character of Mindy Lahiri, who is an obstetrician/gynecologist. The character is partly inspired by Mindy's own real-life mother who shares the same profession. Chris Messina plays Mindy's love interest Danny Castello whose rigid religious beliefs create friction between the two. The practice features different characters from different ends of society. There's the practice owner, physicians, nurses and a receptionist. All the characters have history leading up to the practice. Following Mindy, as she struggles and succeeds in balancing different aspects of her personal and professional life is great fun.
Read More: TV Shows Like Gossip Girl
7. Lady Dynamite (2016-17)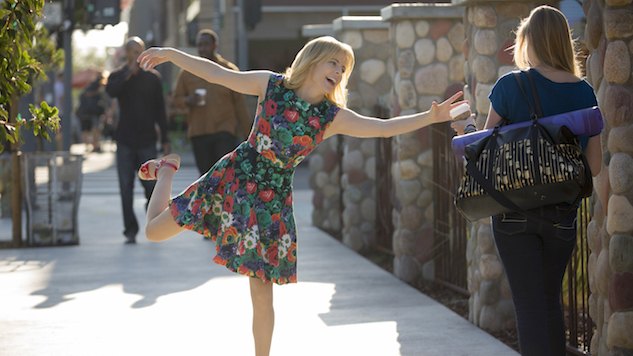 'Lady Dynamite' features Maria Bamford as herself in this comedy series that is actually based on her own life. Season 1 starts with Maria returning to Los Angeles after a period of recovery from bipolar disorder. She starts from the scratch to rebuild her life and her agent Bruce Ben-Bacharach comes to her assistance. Throughout the series, we witness Maria's broken relationships with her friends and family as she tries to reignite the connections. We also learn many things about her past events as well. It's a shame that the show got canceled after just two seasons.
Read More: TV Shows Like Black Mirror
6. Curb Your Enthusiasm (2000-)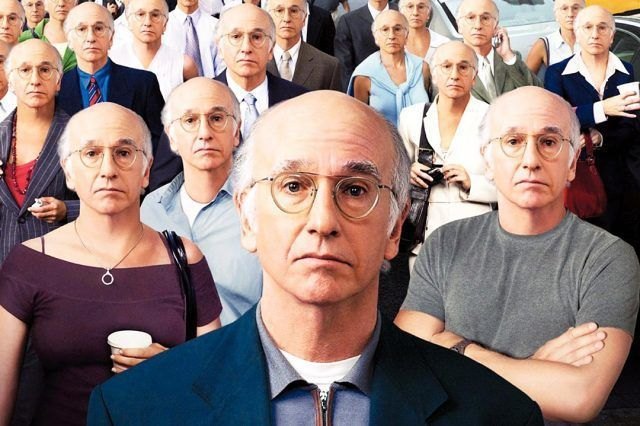 'Curb Your Enthusiasm' is another comedy show based on a real-life personality, playing the fictionalized self on screen. Larry David stars in this show that focuses on his personal life and professional life as a TV writer and producer. It centers around the routine life of Larry with a pinch of humor spread across the plot. Many of his family and friends reprise their roles on-screen and we also get to enjoy many celebrities appearing as their exaggerated and fictionalized selves as well.
Read More: TV Shows Like Big Little Lies
5. It's Always Sunny in Philadelphia (2005-)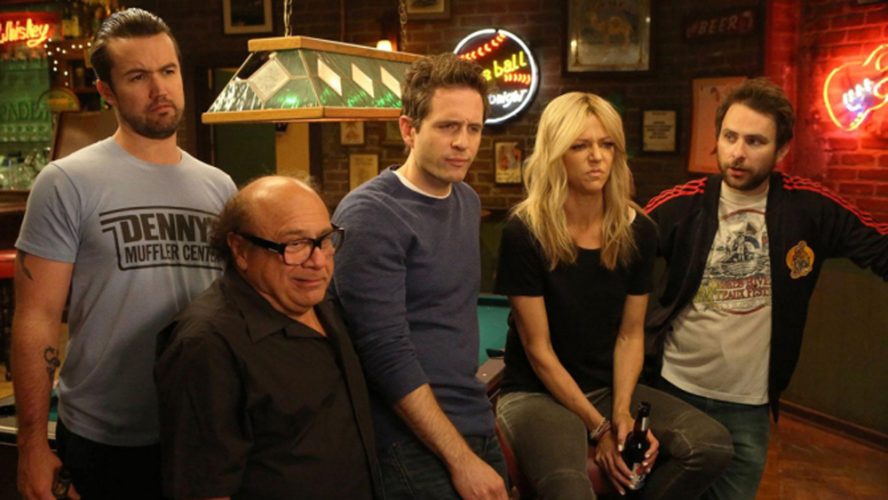 'It's Always Sunny in Philadelphia' is not just a great show about eccentric characters in a family-like situation but also a great workplace comedy. It features a talented ensemble cast that has been driving this show more than a decade without any dips in popularity. We follow five misfits, joined together by the common interest of an Irish bar, Paddy's Pub. Members of 'The Gang' belong to morally blur region as they have no second thoughts in using situations and others' vulnerability for personal gain. They are a band of amoral misfits who are bound be doomed yet somehow manages to keep themselves and the show alive.
Read More: TV Shows Like Outlander
4. Scrubs (2001-10)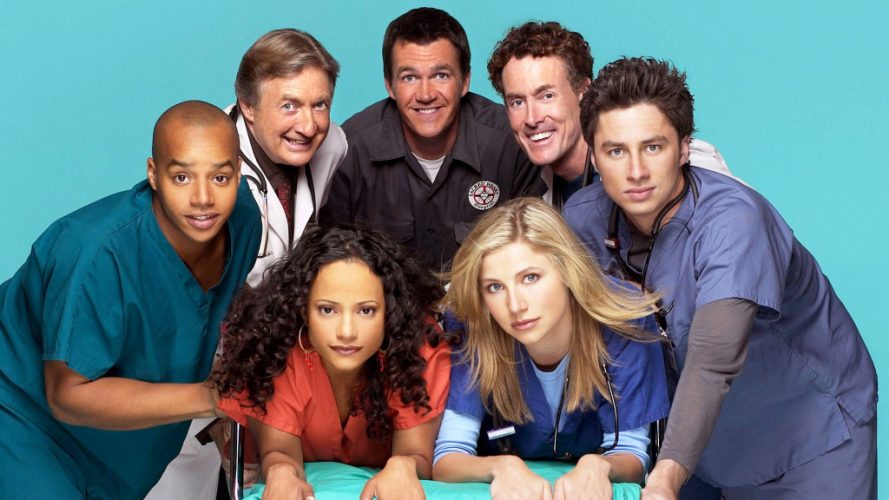 'Scrubs' is another slapstick comedy series with quirky elements. The premise is Sacred Heart Teaching Hospital, where we follow the hard lives of the interns. It deploys a unique narrative style where the narratives of the episodes are told from one perspective. Dr. John Dorian narrates the story of the day-to-day lives of the residents of the hospital with uncommon surreal snippets of reveries. The show's pacing is quite fast, features well-acted episodes and the narrative style is worthy of your attention.
Read More: TV Shows Like This Is Us
3. 30 Rock (2006-13)
'30 Rock' mocks the very foundation it is based on. The show takes place in Comcast building in 30 Rockefeller Plaza, the home of NBC studio. Tina Fey carries the show on her shoulder that focuses on the backstage of a fictional sketch comedy show, 'The Girlie Show'. Fey essentially uses her experience of being on the set of 'Saturday Night Live' to expose and satirize frenzied nature of show business. We follow Liz Lemon, head writer of the show who is asked to hire a whimsical star Tracy Jordan for 'The Girlie Show'. Lemon's actor best friend feels threatened by the move and Liz is stuck between balancing her job and private life.
Read More: TV Shows Like True Detective
2. Brooklyn Nine-Nine (2013-)
'Brooklyn Nine-Nine' is pure comedy gold. The show epitomizes the quirks of workplace comedy that can only be bettered by 'The Office'. We witness the perplexing and hasty office work in fictional 99th precinct of New York Police Department in Brooklyn. Jake Peralta is the loudmouth carefree detective whose frequent success in catching criminals is a big annoyance for his co-worker Amy Santiago. We also have other detectives and a stoic captain. Sergeant Terry Jeffords (Terry Crews) is a gentle and funny person which directly contradicts with his appearance. The show is boisterous, smart, fast-paced and sometimes can be dark, especially some aspects of the detectives' personal lives. The acting is top-notch with special mentions should be given to Andre Braugher and Andy Samberg.
Read More: TV Shows Like Twin Peaks
1. The Office (2005-13)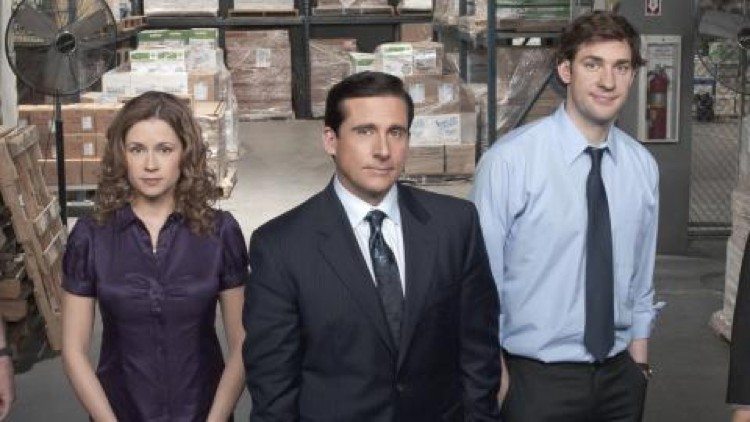 The best workplace comedy there is! The US version of the hit UK show manages to pull off all the attributes of a great workplace setting with relatable characters and firebrand comedic touches. It focuses on Scranton, Pennsylvania branch of fictional Dunder Mifflin Paper Company. The show is produced in mocumenatary mode, vastly differing from usual sitcom convention. With each season, the series gained immense popularity and by the time it ended its run, it's considered one of the finest workplace comedies ever made.
Read More: TV Shows Like Riverdale