'The Mick' is a Fox sitcom with a very interesting premise. The lead character of the show is a woman called Mackenzie "Mickey" Molng. She shifts her base to a new town, Greenwich, Connecticut for a special purpose. Her sister Pamela, and her husband Christopher have been arrested on fraud and tax evasion charges. However, Pamela and Christopher have three kids — Sabrina, Chip, and Ben — and Mickey is the only one they know who can look after the children while they are gone. She soon realizes that these children are spoilt brats and things will not be as easy as she thought they would. The only person who is there to help Mickey is her so-called boyfriend Jimmy. The show is a fun-filled ride with children and the various problems Mickey faces while trying to bring them up. Here's the list of best shows similar to 'The Mick' that are our recommendations. You can watch several of these series like 'The Mick' on Netflix, Hulu or Amazon Prime.
8. The Kids are Alright (2018-)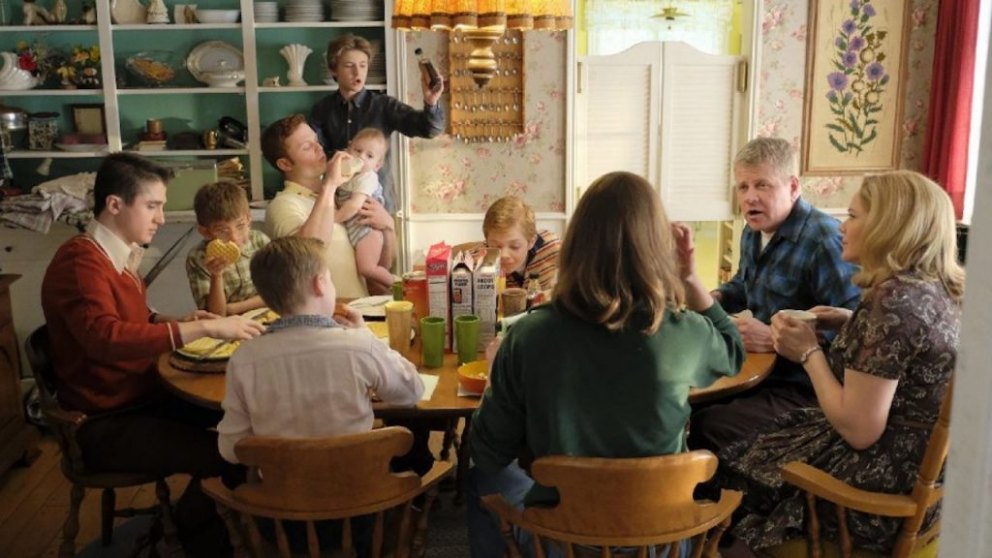 One of the most unique sitcoms to have come out in recent times, 'The Kids Are Alright' is a show about a family raising their eight sons together in a single home. The series is inspired by the childhood experiences of show creator Tim Doyle. Michael Cudlitz and Mary McCormack star as the parents of these eight children. The series is hilarious and keeps the humor fresh in every episode. Critical response to the show is also highly positive.
7. Ben and Kate (2012-2013)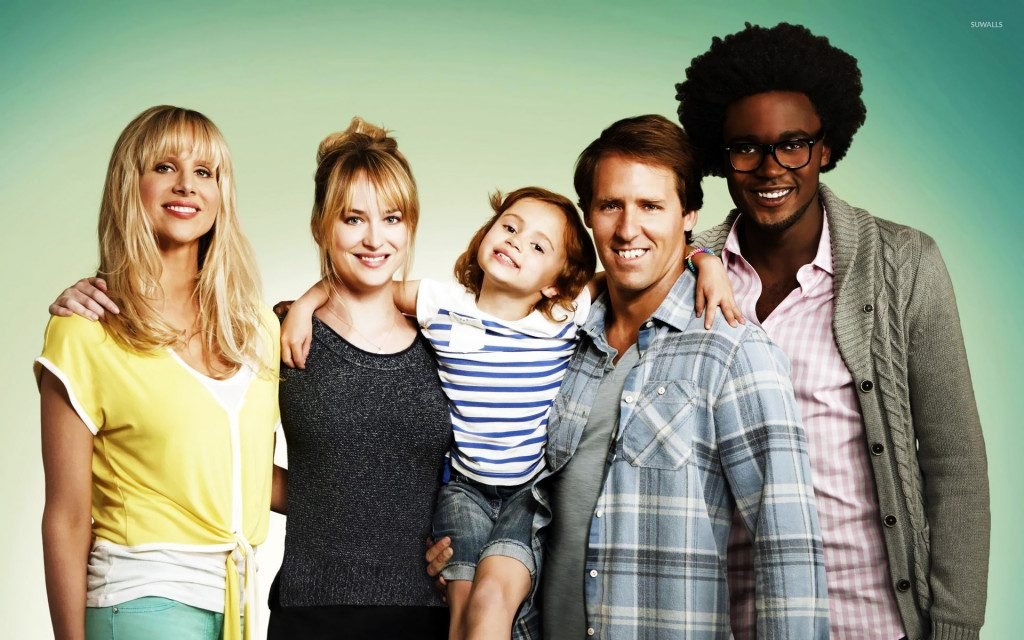 'Ben and Kate' is a Fox sitcom about the lives of two siblings, Ben and Kate Fox. Fox is a single man who never manages to become a successful professional because he spends most of his life daydreaming. On the other hand, Kate is a pragmatic mother of a 6-year-old girl, and also works as a bar manager. When Ben visits Kate, he sees that she is in trouble and is finding it difficult to manage her personal and professional lives. Thus, he decides to move in with his sister and help her in bringing up her daughter. Though critical responses were positive, Fox decided to pull the plug on the show after its poor TV ratings.
6. Grandfathered (2015-2016)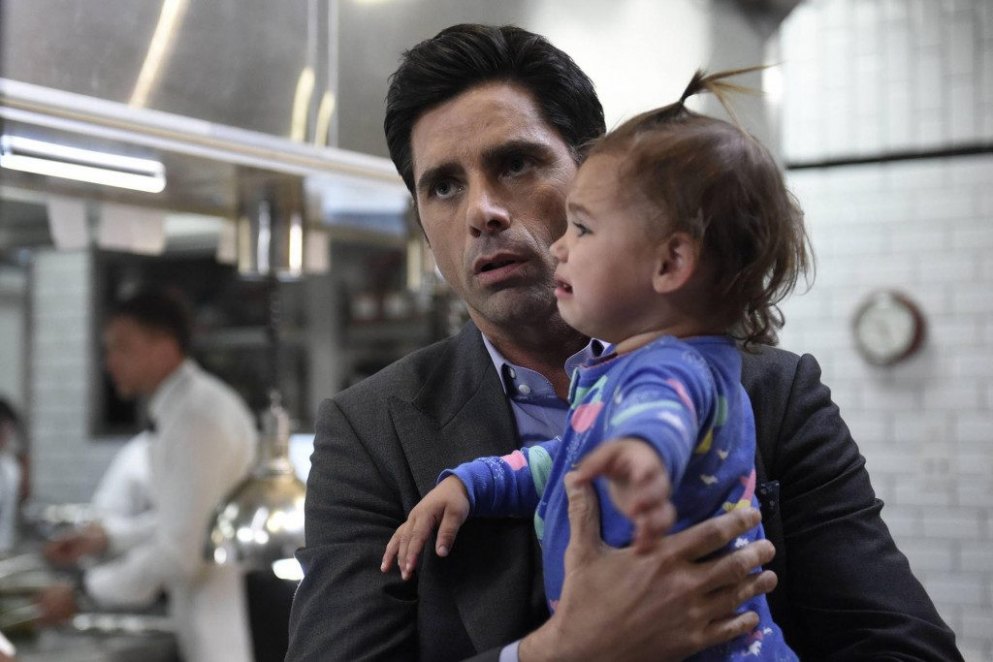 How would you feel if you came to know that you have a child and a grandchild about whom you did not even know before? This is the exact situation of James "Jimmy" Martino in this series. He is a successful owner of a restaurant who one day finds out that he has a son and a granddaughter. Jimmy always saw himself as a man with no strings attached; the master of his own world. But this discovery turns his life around, as suddenly, he is responsible for a small baby. When Jimmy comes to know that he has a family, his self-centered persona begins to erode away and he becomes a man who really wants to help his family out. Despite the unique plot, Fox decided not to go ahead with the series after the first season.
5. Imaginary Mary (2017)
Fantasy sitcoms are not quite common, but here is an exception in the form of 'Imaginary Friends'. The show, created by Adam F. Goldberg, follows a character named Alice as she traverses her life as a single woman in a public relations job. When Alice was a small girl, she had an imaginary friend called Mary. The imaginary friend naturally went away as she grew up. But suddenly, one day, Mary finds her way back to Alice. However, now Alice has an actual friend in the form of a man with whom she is trying to build up a steady relationship. But Mary does not want Alice to be in love with someone else. Critics did not take too kindly to the show, and Rotten Tomatoes said: "Imaginary Mary's appealing cast is canceled out by uninspired material and a ridiculous premise whose deficiencies are compounded by an unfunny, ill-advised CGI creature."
4. The Real O'Neals (2016-2017)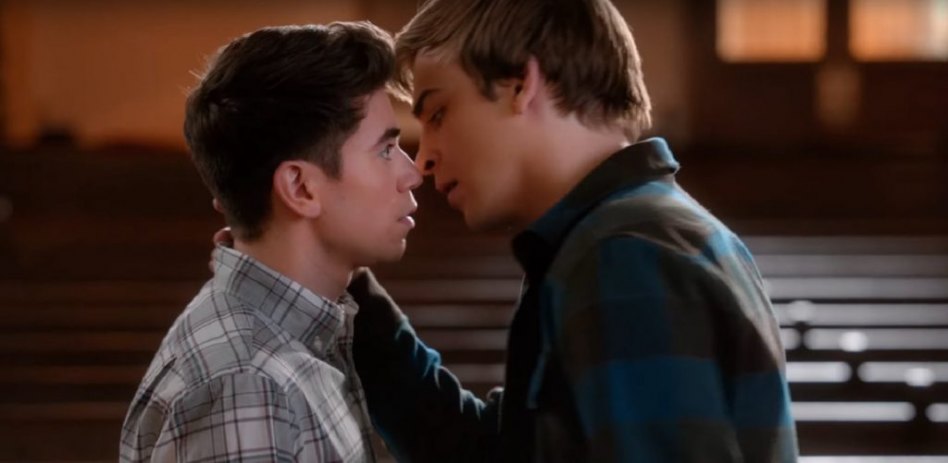 'The Real O'Neals' is a sitcom that tackles numerous taboos all at once. The show is about a staunchly Catholic Irish family that has settled down in Chicago. Their mother thinks that the reputation they have in the community of honest, God-fearing Christians is of utmost importance and should be maintained at all costs. However, soon, the family discovers that their situation is not at all perfect. The three children have different problems of their own. The oldest son Jimmy suffers from anorexia, the middle child Kenny is a homosexual, and the youngest son Shanon is an atheist and also runs a money scam that can send him to prison any day. The problems do not end there, as we come to know that their parents too have lost interest in each other and want to divorce. The critical reception for this series was warm, but it naturally invited controversies due to its religious themes. Many conservative Christian groups asked for a ban on the show.
Read More: TV Shows Like Legion
3. Malcolm in the Middle (2000-2006)
Critically acclaimed sitcom 'Malcolm In The Middle' is a story about a dysfunctional family of four, and later, five children. After the eldest son is sent away, Malcolm, the central character, becomes the middle child. He has a genius-level intellect and is quite snarky with his remarks. The first season of the show mainly focuses on Malcolm's adolescent phase when he is having difficulties to reconcile with his place in life. As the series moves on, other characters are added and we are made privy to the relationships the family shares with their friends and extended family. Bryan Cranston of 'Breaking Bad' fame plays the role of the father in the series while Jane Kaczmarek dons the mother Lois' character. Malcolm is played by Frankie Muniz.
Though a sitcom, the show does many things which are not typical of the format. There are unique camera angles used, along with a constant metafictional approach by breaking the fourth wall. The show received numerous awards during its run and was also positively received by most critics.
Read More: TV Shows Like The Orville
2. Modern Family (2009-)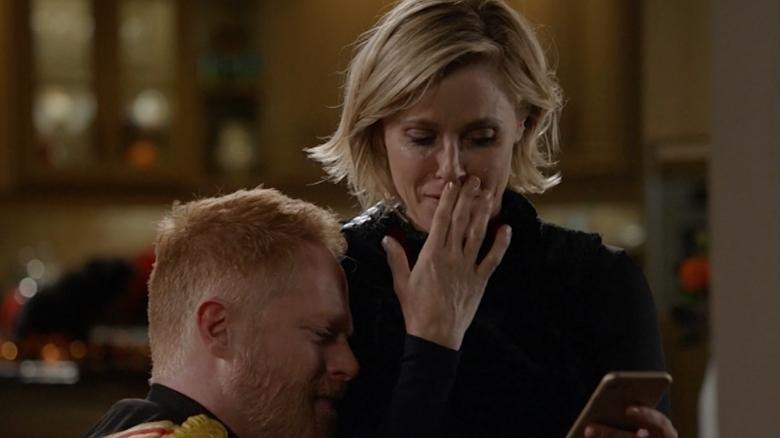 One of the most popular sitcoms of all time, 'Modern Family' is currently the longest-running comedy series of ABC. The show chronicles the lives of three families, all of which are unique in their own way. One of these families is a nuclear one, one is of two homosexual people, and the other one is a stepfamily. All these three families are related to each other, and the ones who are connecting these families together are Jay Pritchett, his children Claire Dunphy and Michael Pritchett. Jay has married Gloria, a woman significantly younger to himself, and he has a child with her. The couple has another child from Gloria's earlier marriage. The Pritchetts run a business called Pritchett's Closets and Blinds, which is now completely looked after by Claire. Her family includes a husband and three children, all of whom are quite eccentric in their own ways. Finally, Michael is a homosexual and he has a husband and an adopted daughter. The family often gets into funny situations together.
Throughout its run, the series got positive critical response. It even managed to receive 45 nominations for the Emmy Awards and ended up winning a total of 22. The show also received a Golden Globe Award for Best Television Series – Musical or Comedy. It is often regarded as one of the finest sitcoms of all time.
Read More: TV Shows Like The Good Doctor
1. American Housewife (2016-)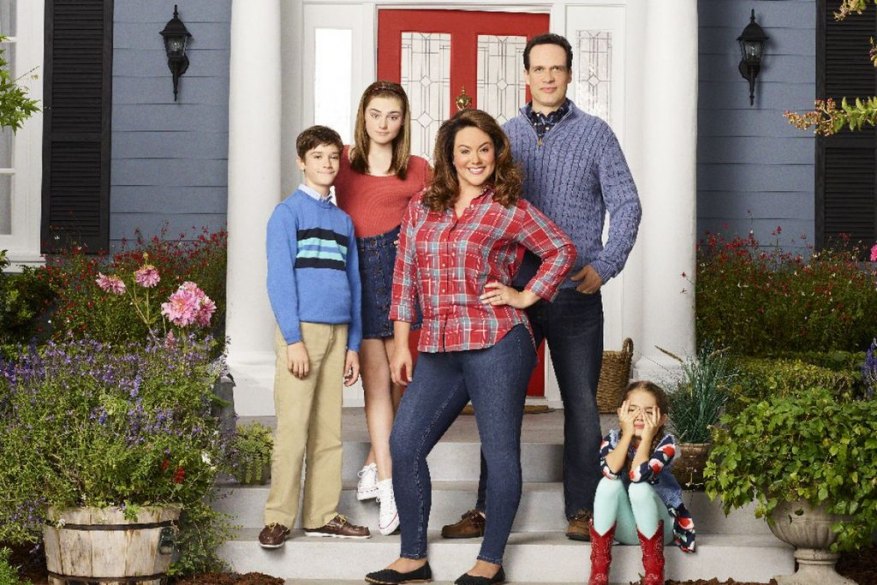 'American Housewife' is an interesting series about a mother who is very proud of her family and wants to be respected among the elite wealthy people in the town of Westport where they live. The lead character of the show is called Katie Otto. Though she wants to be respected among the rich, the family does not even have a house of their own. Katie's husband is quite pragmatic and is a university professor. The couple has three daughters who are unique in their own sweet ways. The show received mixed to positive reviews upon its release.
Read More: TV Shows Like Gypsy