Columbia Broadcasting System is one of the Big Three American broadcast networks. From a radio network to a conglomerate that provides entertainment to a large section of the country, CBS has become a popular place for talented writers and producers to launch their ideas into successful TV shows. The network has offered a wide range of stories to its audience, and in the future, promises to make some great new additions to its library. Be it police procedural dramas like 'Blue Bloods' and 'Elementary', or one of the most successful sitcoms like 'The Big Bang Theory', with a legion of great shows, CBS continues to prove its rightful place amongst the biggest broadcast networks. Here is the list of the upcoming new shows coming out on CBS in 2019 and 2020. We can only hope that these latest CBS shows are as good as some of the recent series it produced.
17. The Code (April 9, 2019)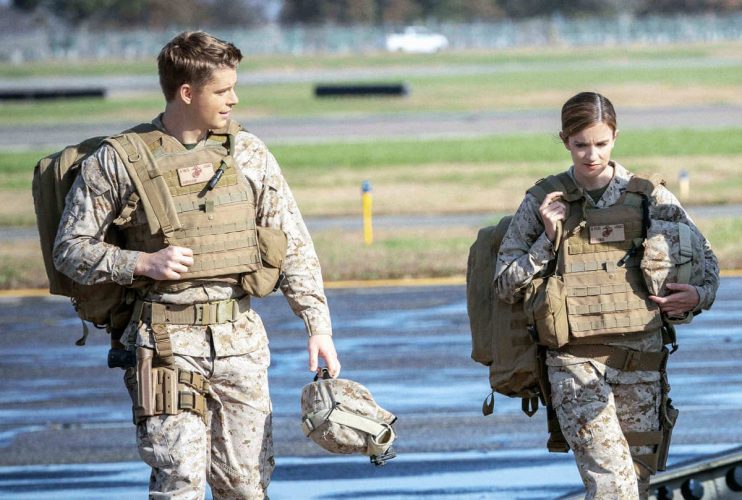 'The Code' will follow the story of the Marines who follow the path of serving military justice. In their pursuit, they often come across the situation where they have to make some of the hardest decisions of their lives. No matter what or who they face in the courtroom, there is only one thing that matters to them- and that is justice. The series will star Luke Mitchell ('Marvel's Agents of S.H.I.E.L.D', 'Blindspot') in the lead role of Captain John Abraham, while Dana Delany ('China Beach', 'Desperate Housewives'), Anna Wood ('The Good Wife', 'Reckless') and Ato Essandoh ('Django Unchained', 'Altered Carbon', 'Blue Bloods') will appear in the supporting roles.
16. The Red Line (April 28, 2019)
Set in Chicago, this series will be centred around an event that will change the course of the lives of three families. Harrison Brennan was an African-American doctor who was shot by a white cop, Officer Paul Evans. This event creates a division in the society where one half thinks that the officer did it on purpose and that he must be racially prejudiced. On the other hand, there are people who believe Evans when he says that the incident was a mistake and there was no racial antagonism involved in it. The story is told from the perspective of the various people who get involved in this controversial case.
15. Halfway There (TBA)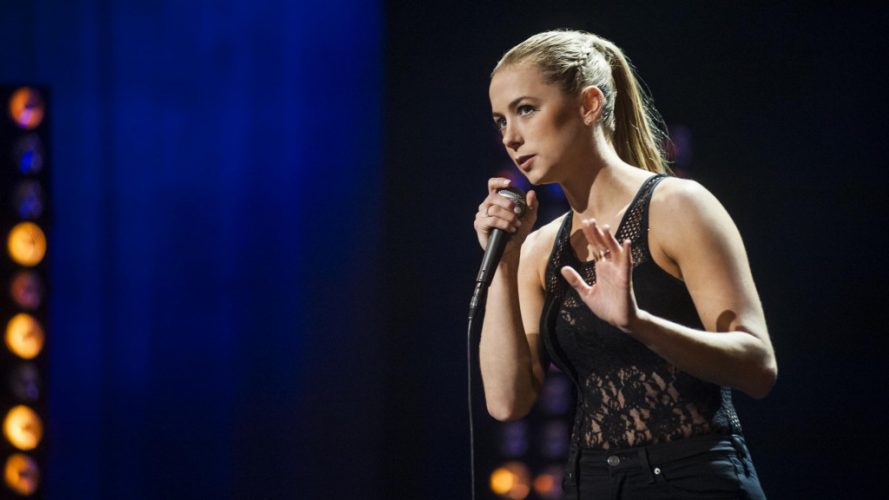 Iliza Shelsinger has proved her comedic talents through various projects which include but are not limited to her stand-up specials that are available on Netflix. With 'Halfway There', she'll be entering the game of being a proper showrunner, and will be assisted by Sherry Bilsing-Graham (known for her work in 'Friends', 'Die Hard 2', 'The New Adventures of Old Christine') and Ellen Plummer-Kreamer (known for 'Friends', 'Welcome to the Captain', 'Veronica's Closet'). The show will star Shelsinger as a woman who has to practice her own preaching when her half-sister moves in with her.
14. Just Like Us (TBA)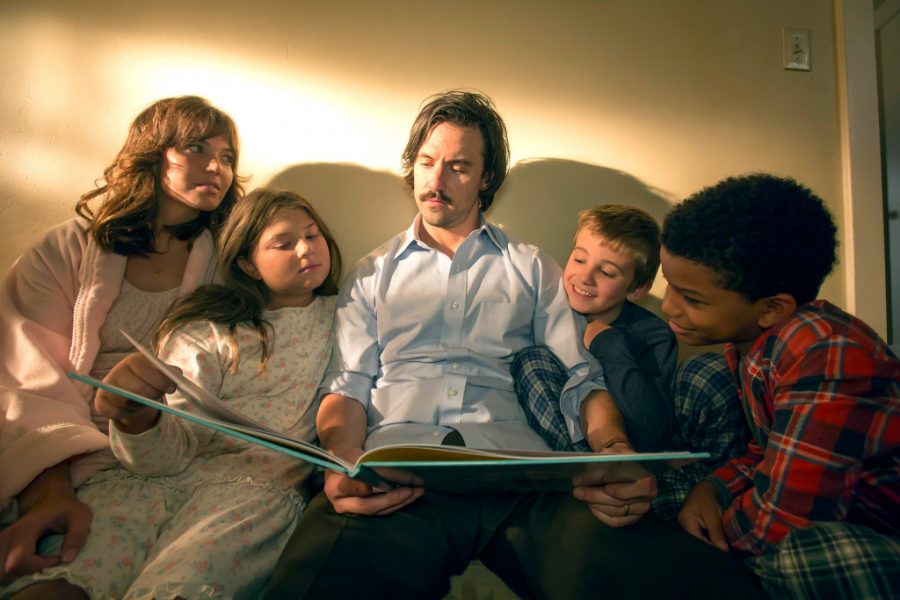 Debby Wolfe is best known for her work in Netflix's critically acclaimed comedy, 'One Day at a Time'. In order to bring more stories about Latinos to the screen, Wolfe has been working on a series, titled 'Just Like Us', which has enticed the interest of the network and will be co-executive produced by Gloria Kellett. In its initial stages, the premise reads something like this: at its centre is a widower who struggles to run a restaurant while taking care of his daughters and his parents. A new dynamic is introduced in the family when he decides to take in his niece.
13. Surveillance (TBA)
'Surveillance' is an upcoming spy-thriller which will follow the story of Maddy, a woman who works for the NSA. A turn of events forces her to recalculate her priorities. She has to choose between the revelation of her secrets and that of the agency for which she works. Sophia Bush ('One Tree Hill', 'Chicago P.D') has been cast to play the protagonist while Dennis Haysbert ('Absolute Power', '24') will play a man named Barry, who is the mentor and father-figure for Maddy.
12. Far Rockaway (TBA)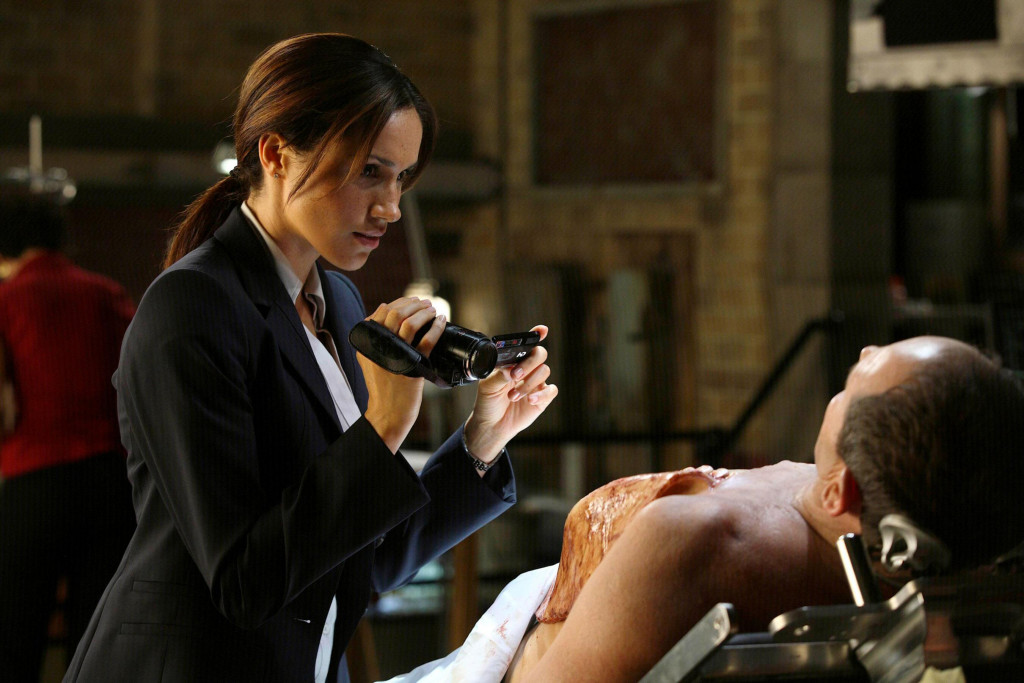 David Wilcox is known for his work in series like 'Law and Order', 'Life on Mars'. He had also been a part of the executive producer team of J.J Abrams' sci-fi drama, 'Fringe'. His experience in both police procedural drama and the preternatural stories has put him in a good authority to create something that brings both these genres together. His latest project, 'Far Rockaway' utilizes this premise. It tells the story of a police officer who dies in the line of duty. His sudden death leaves a lot of unfinished businesses for him, the most important of them being the state of his family, apart from finding the man who killed him and bringing him to justice. He gets a second chance when his soul is allowed to return to Earth but in the body of someone else.
11. Shoulda Coulda Woulda (TBA)
Gloria Calderon Kellet has very impressive work history as a writer. She has been a part of a number of movies and TV shows, sometimes as a writer, other times as a producer, which include titles like 'Vanilla Sky', 'How I Met Your Mother', 'iZombie', and 'One Day at a Time'. Now, she is working on a story of a group of friends in their late thirties who receive inspiration from their past selves to be what they always wanted to be in the future. The story has a premise that sounds somewhat similar to 'To Whom It May Concern', another show on this list, so we can consider that only one of them might be served to us in the final form.
10. Bait and Tackle (TBA)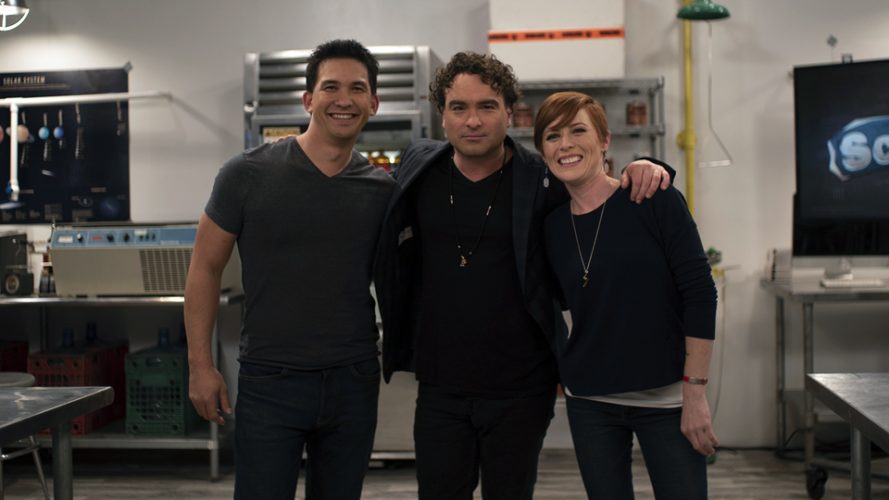 Linda Figueiredo is known for her work in various TV shows and movies like 'Rules of Engagement', '2 Broke Girls', 'Last Man Standing' and 'Outsourced'. Her latest venture comes in the form of a comedy that focuses on the lives of three siblings who have to take the mantle of running the family business when their father decides to retire. Figueiredo will helm the project along with Brian Kelley, the musician, and Johnny Galecki. Galecki is best known for portraying the role of the scientist Leonard Hofstadter in the CBS' hit sitcom, 'The Big Bang Theory'. With the show coming to an end this year, 'Bait and Tackle' could be the next in line of Galecki's projects.
9. Crooked Brooklyn (TBA)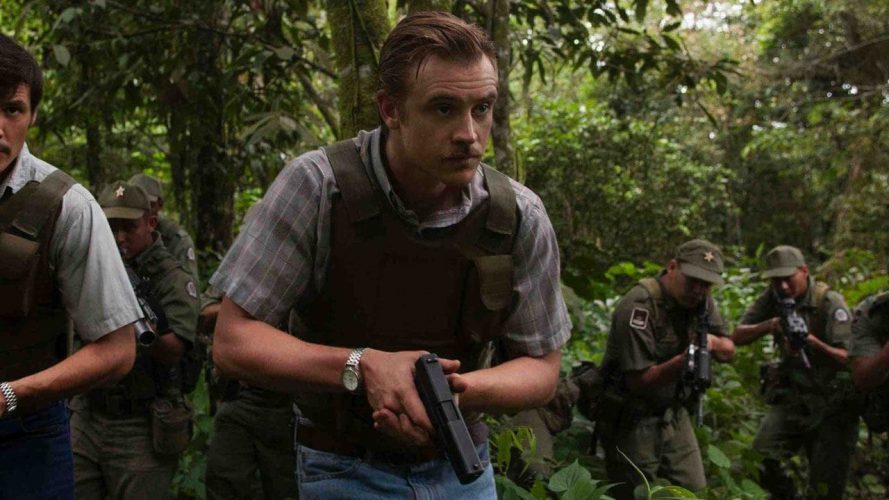 'Crooked Brooklyn: Taking Down Corrupt Judges, Dirty Politicians, Killers and Body Snatchers' is a biographical book written by Michael Vecchione and Jerry Schmetterer. Vecchione had served as the chief of Rackets Division in Brooklyn and had seen first-hand the dirty games and the politics that goes behind the world of organised crime and corrupt politicians. During his tenure, he helped bring down some people in very high places, and this book tells his story in detail. A series is being developed by Adair Cole and CBC has commissioned a pilot for it.
8. Under the Bridge (TBA)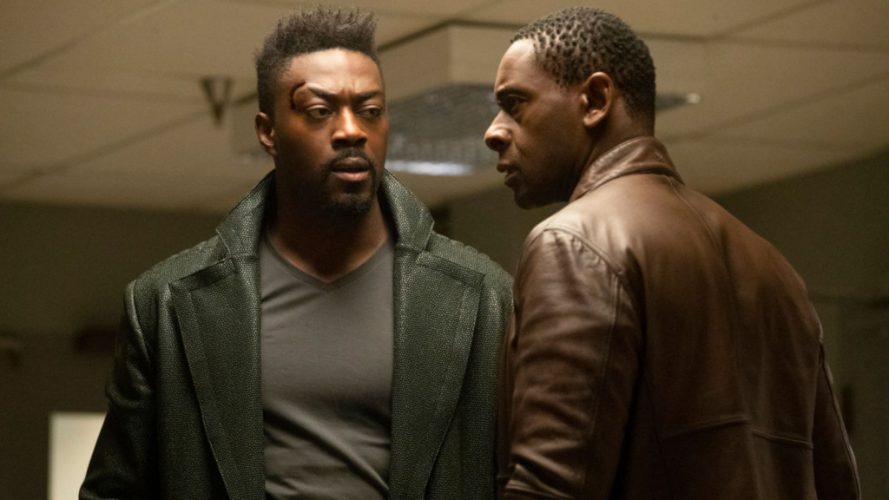 'Under the Bridge' will be set in the backdrop of a medical practice where the doctors are made to consider their choices when it comes to saving their career and their place of employment. From the looks of it, a central love triangle seems to form up with three surgeons on the ends of it. David Ajala ('Supergirl', 'Nightflyers') has been cast in the role of Dan, who had loved Kate for a long time and had thought about settling down with her. However, she chose to be with his best friend, Michael. When their medical practice is threatened by a scandal, the three of them will have to ready themselves to make some difficult choices.
7. Carol's Second Act (TBA)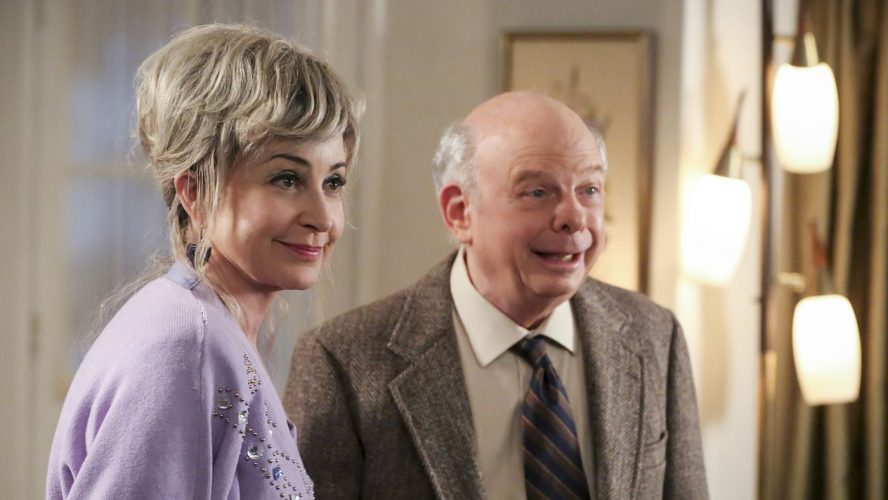 People change careers all the time, but that mostly happens while they are still young and exploring their talents, finding out what they are good at. Carol Chambers had been a teacher for a long time, and she had raised two daughters while working her career. Now that her daughters are all grown up, Carol decides to give her old dream another chance. She decides to become a doctor. This show will focus on the exciting changes and the struggles that she'll have to face in the process of making this career switch. Patricia Heaton has been cast in the leading role, while Bonnie Dennison and Ito Aghayere will appear as the supporting cast.
6. Bob Hearts Abishola (TBA)
Chuck Lorre has created some of the best sitcoms of all time. With shows like 'The Big Bang Theory', 'Two and a Half Men', 'Mike and Molly', 'Mom' and 'Young Sheldon' under his belt, the title of "the king of sitcoms" suits him perfectly. Considering the success of his previous projects, any new thing that he is connected to becomes an exciting possibility. The show will follow the attempts of a man trying to woo a nurse who had attended to him while he was in the hospital because of his heart attack. The casting of the show seems promising with actors like Folake Olowofoyeku ('Transparent'), Shola Adewusi ('Little Miss Jocelyn') and Billy Gardell ('Young Sheldon', 'My Name is Earl') cast in the leading roles.
5. Secret Six (TBA)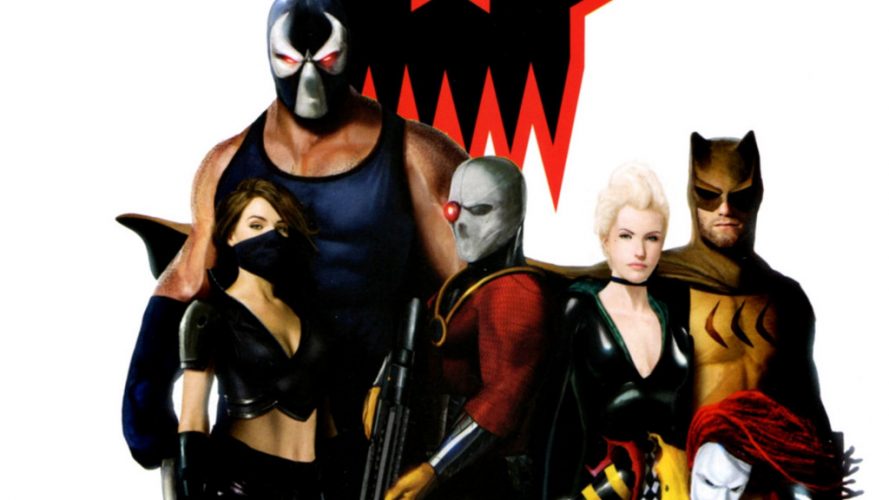 The world of movies and television has been under the heavy influence of the superhero genre in the past decade. In order to keep with the tide of the time, CBS has picked up a series which will source its material from the DC universe. It will focus on the story of a group called 'Secret Six' which consists of the people who, like many DC characters, don't fall under the category of being generic heroes. They are brought together by a mysterious man and are actually blackmailed to save the world from some very bad powers. In the comics, many popular antagonists have been a part of this team, but since the project is still in developmental stages, it is hard to say which characters will make the final count.
4. Blood and Treasure (TBA)
There are a number of ways through which one can raise money for their endeavours. A woman, who happens to be an antiquities expert, discovers that a terrorist has been gathering riches for his murderous plans by getting his hands in stolen treasures and bidding them off to the one who would pay the best for it. In order to put an end to his schemes, she employs the help of an art thief, who is busy tackling the demons of his past. Katia Winter ('Sleepy Hollow', 'Dexter') and Michael James Shaw ('Constantine', 'Avengers: Infinity War') have been cast in the lead roles.
Read More: Upcoming Netflix Series
2. The Emperor of Malibu (TBA)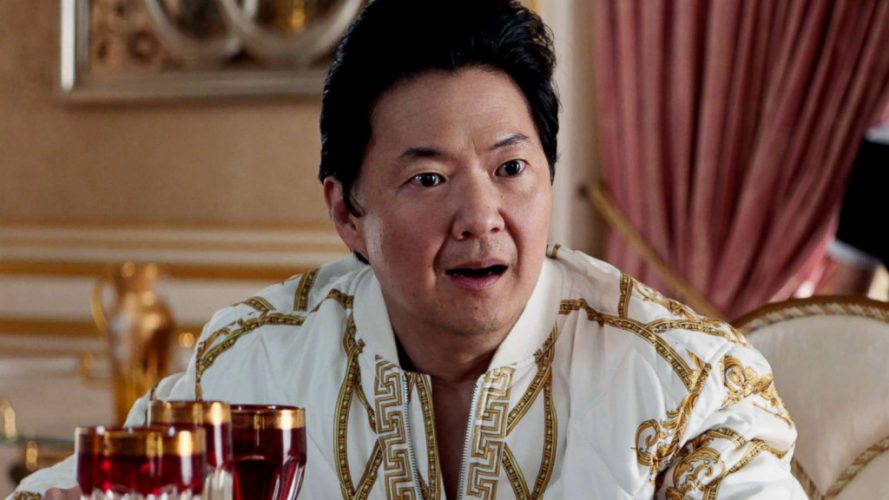 The author of 'Crazy Rich Asians', Kevin Kwan, has developed an idea of a new series for CBS. In a similar context to last year's hit film which was based on Kwan's book, this show will follow the story of a Chinese billionaire whose son drops a cultural bomb on him and his family. Ken Jeong, who has made a name for himself after his roles in 'The Hangover series', 'Crazy Rich Asians', 'Community' and 'Dr Ken', will star as the protagonist. When his son tells him that he is engaged to an American woman, the billionaire takes his whole family on a vacation to America so they can collectively persuade him against the wedding.
Read More: Upcoming ABC Shows
2. To Whom It May Concern (TBA)
In their young years, everyone dreams about living an exciting life, going on adventures, promising themselves not to waste their time in meaningless things. However, as one grows up, these resolutions and the enthusiasm to fulfil them fades away. Something similar happened with Evan. In his 20s, he realises that he has got himself caught in the loop of the boring, mundane life. But his younger self had anticipated this and had jotted down a series of things that he now vows to accomplish with a bunch of his friends. The show has been written by Mike Metz, who has worked on series like 'Californication', 'The O.C', while Gail Berman will produce the show.
Read More: Upcoming Fox Shows
1. Generation Gap (TBA)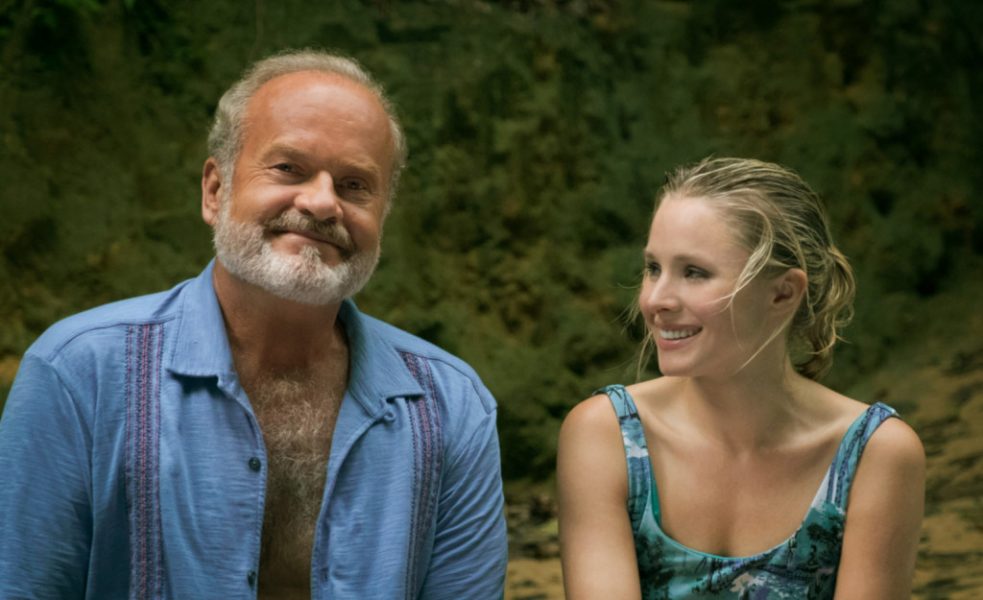 Dan Kopelman has been a part of some great comedy series in his very busy career. He is best known for working in 'Malcolm in the Middle' 'Rules of Engagement' and 'True Jackson, VP'. Now, he is working on a new comedy that will explore the relationship between a man and his 16-year-old daughter. From the two perspectives, the series will focus on how teenage can be a very hectic time for the parents, as much as it is for the teenagers themselves. This project will bring Kopelman back in business with CBS, Kapital Entertainment and Warner Bros TV.
Read More: Upcoming HBO Series