'Safe' is a British crime drama that revolves around a widowed surgeon named Tom who has brought up his two daughters alone, following his wife's death. Things finally seem to be going right for the family with the trio living in a secured gated community, with close friends nearby and Tom beginning a new relationship. But complications arise when Tom's 16-year-old elder daughter, Jenny, suddenly goes missing along with her boyfriend. In order to locate both the teens, Tom begins a frantic search and takes the help of his police detective girlfriend, Sophie. As the investigation proceeds, he starts uncovering several hidden secrets about the people closest to him.
Developed as an 8-part mini-series, 'Safe' gives its viewers a slick, cliffhanger ending. It does not prolong the story, and hence, does not dilute its essence. The audience gets all their answers by the time all the 45-minute long episodes come to a conclusion. There are no loose threads and viewers do not have to wait for another year to satisfy their curiosity.
So, have you watched 'Safe' yet? If you have not, don't worry. You can still catch it on Netflix. And if you already have finished bingeing the entire series, then you might be looking for more shows that explore similar themes and ideas. So, here's the list of best shows similar to 'Safe' that are our recommendations. You can watch several of these series like 'Safe' on Netflix, Hulu or Amazon Prime.
10. Sharp Objects (2018)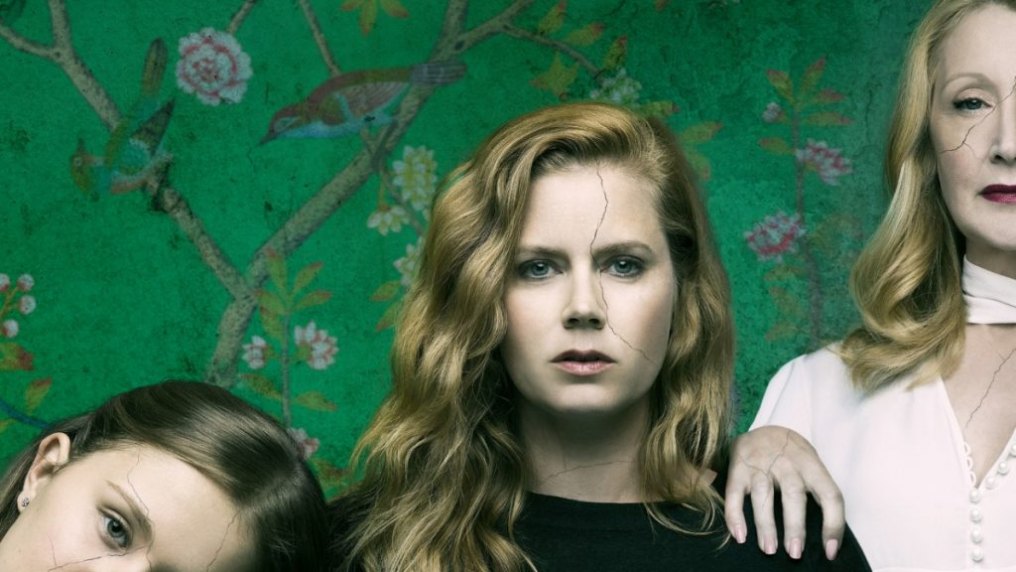 'Sharp Objects', adapted from Gillian Flynn's eponymous debut novel, is a psychological thriller that debuted on HBO on July 8, 2018. Created by Marti Noxon and directed by Jean-Marc Vallée, it stars Amy Adams as Camille Preaker, a reporter with her own personal troubles, who comes back to her hometown in order to document the murder of two girls. Alcoholic Camille has been recently discharged from a psychiatric hospital due to her tendency for self-destruction. After she arrives at her childhood home in Wind Gap, Missouri, she again comes under the scrutiny of her mother, forcing her to face her personal demons.
9. Single Father (2010)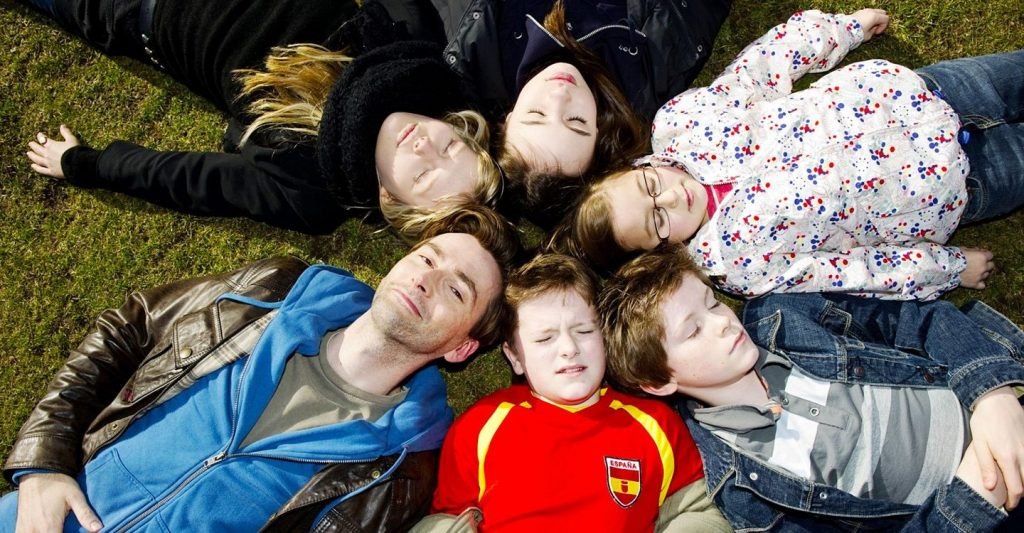 The premise of 'Single Father', a family drama, is quite similar to that of 'Safe'. Dave Tyler is suddenly faced with the task of raising four kids after his wife Rita unexpectedly dies in a car accident. Dave turns for help and emotional support to Sarah, Rita's best friend who is also devastated after her death. However, the situation turns complex when Dave starts harboring romantic feelings for Sarah. Now, he has to struggle with keeping his family together while attempting to cope up with his inner emotions.
8. Butterfly (2018)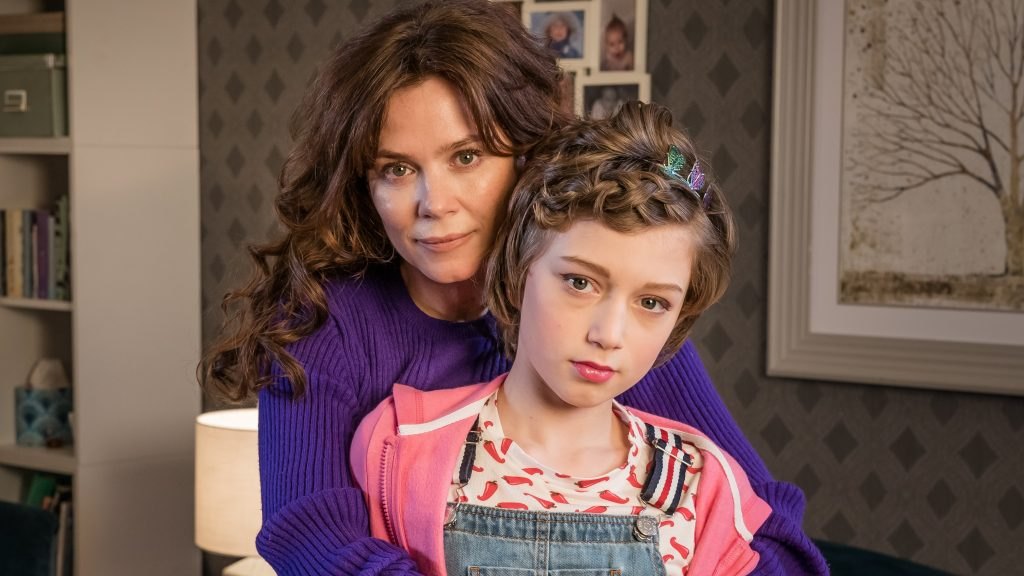 A thoughtful series about sexual identity, 'Butterfly' introduces us to Max, a child of separated parents, who has identified herself as a girl from a very young age. But she is forced to maintain her male persona in front of her father Stephen to keep him happy. But as Max grows up, it becomes quite difficult for her to maintain both these personalities. Vicky, her mom, understands this and tries to protect her child's mental health by wanting to go for a public transition. On the other hand, Stephen coerces Max to mix more with male friends. Reflecting on familial bonds and challenges, 'Butterfly' is a heartfelt drama that explores the challenges as Max develops into Maxine. It also chronicles the transformations in the family as they try to support their child through this difficult ordeal.
7. Requiem (2018)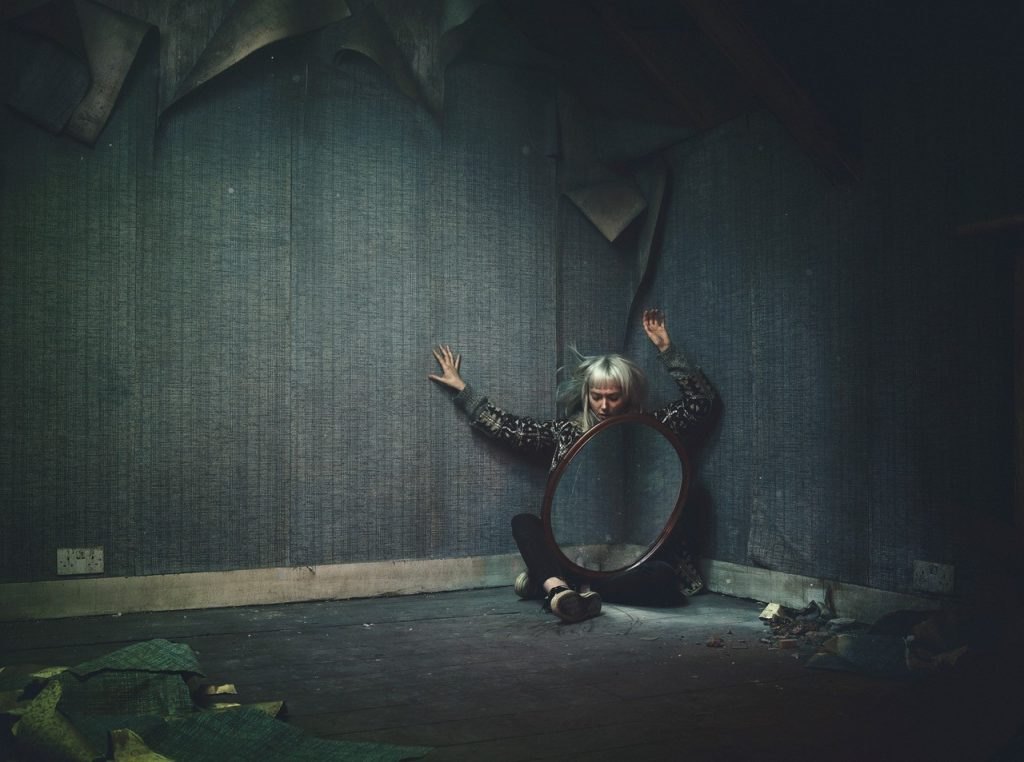 'Requiem' is a supernatural thriller drama that follows Matilda Gray, a talented and dedicated cellist. Young and ambitious, she has her life completely planned out. However, life takes a sudden turn when her mother commits suicide. One day, Matilda, when rummaging through her late mom's possessions, discovers newspaper clips about a disappeared girl in a small Welsh village. The incident had happened 20 years ago. In order to find out if this incident and her mother's death are somehow connected, she travels to Wales, only to uncover that her own identity may be a complete lie.
6. Bloodline (2015-17)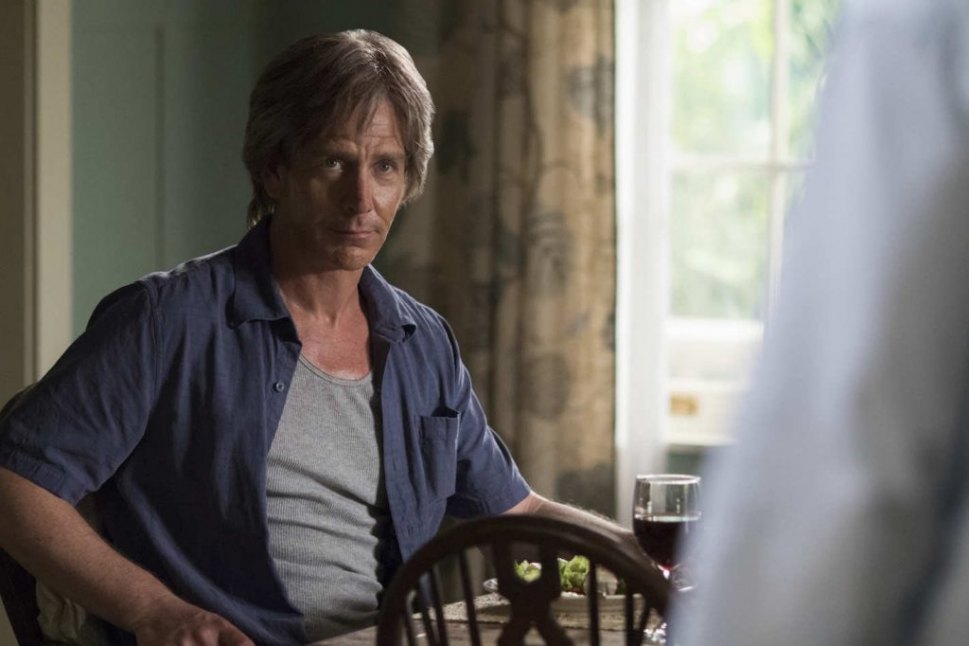 Yet another family drama, 'Bloodline' revolves around a modern American family, the Rayburns, who have several hidden demons buried deep underneath a seemingly perfect facade. Residing in a Florida Keys community, they attempt to leave their secrets behind. However, their dark past gradually causes increasing paranoia and mistrust, leading to lies and betrayals. When a heinous crime takes place, the Rayburns are forced to question their familial bonds.
5. The Disappearance (2017)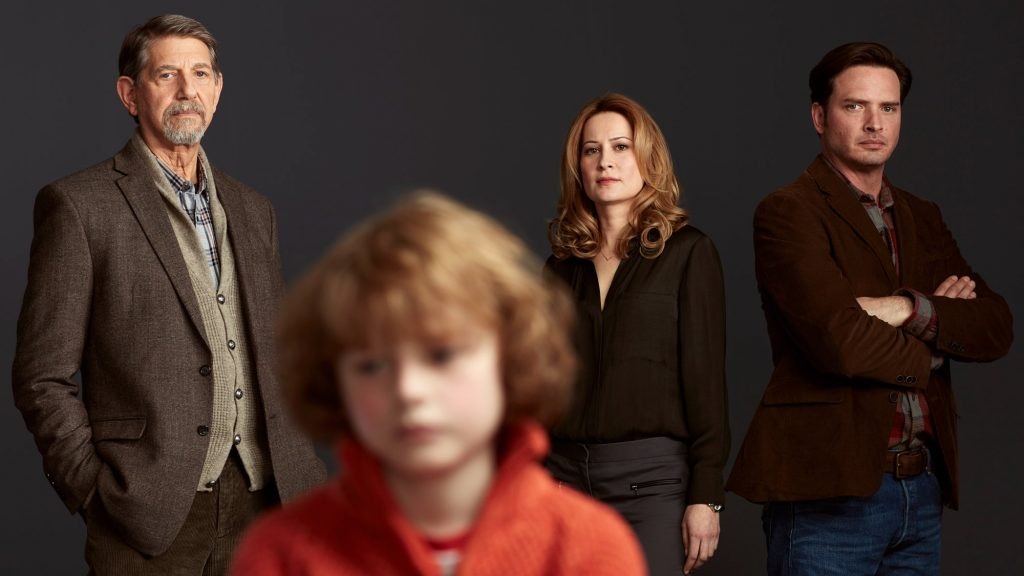 'The Disappearance', a Canadian miniseries, is centered around the mysterious disappearance of a young boy. Starring Peter Coyote, Camille Sullivan, Aden Young, Joanne Kelly, and Micheline Lanctôt, it debuted in the UK in February 2018. The story follows 10-year-old Anthony Sullivan who suddenly vanishes during a treasure hunt game organized on his birthday. As the investigation proceeds, several dark secrets about the family emerge.
Read More: TV Shows Like Castlevania
4. Quicksand (2019-)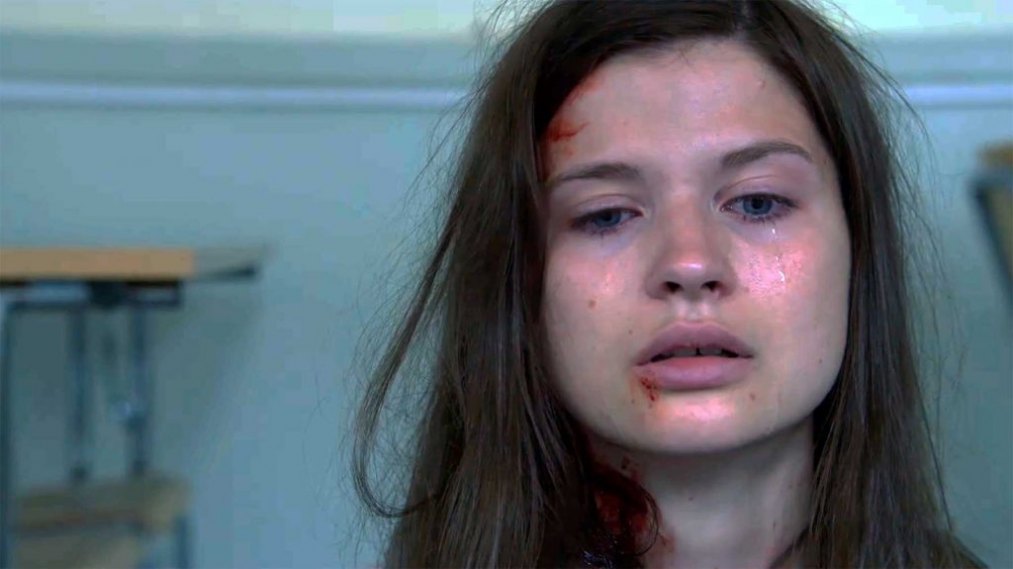 'Quicksand' is a Swedish crime drama that is based on Malin Persson Giolito's 2016-released eponymous novel. Starring Hanna Ardéhn, this Netflix original starts after a school shooting at Djursholms senior high school leaves two students dead. The immediate suspect is 18-year-old Maja Norberg, who is accused of gunning down her boyfriend and best friend. However, a glimpse into Maja's background makes it a complicated plot. Why would an intelligent, ambitious young girl from an affluent family resort to such as brutal murder? As the investigation unravels, we get flashbacks into her life, her relationships, and her personal conflicts. Towards the end, we are left questioning if Maja was indeed a part of the conspiracy or was she just a victim?
Read More: TV Shows Like Knightfall
3. Ozark (2017-)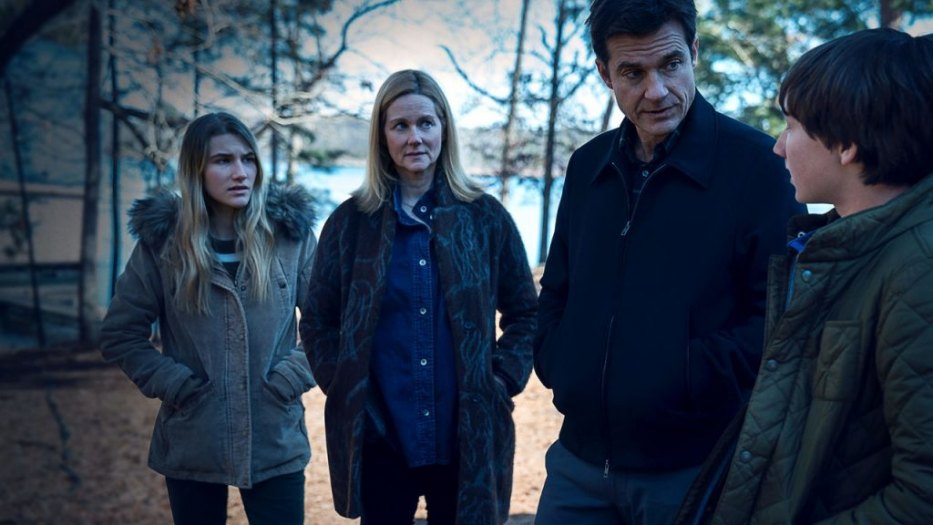 'Ozark', created by Bill Dubuque and Mark Williams, is a Netflix original crime drama that stars Jason Bateman as the protagonist. After a money-laundering plan goes wrong, economic advisor Marty Byrde relocates to Osage Beach, Missouri from Naperville, Chicago, along with his family. He settles in an idyllic summer resort community and wants to set his record straight in the business of Mexican drug cartels. He plans to set up a bigger laundering operation in the Ozarks. But when the family arrives in Missouri, they have to face the threats of local criminals already present there.
Read More: TV Shows Like Flinch
2. The Sinner (2017-)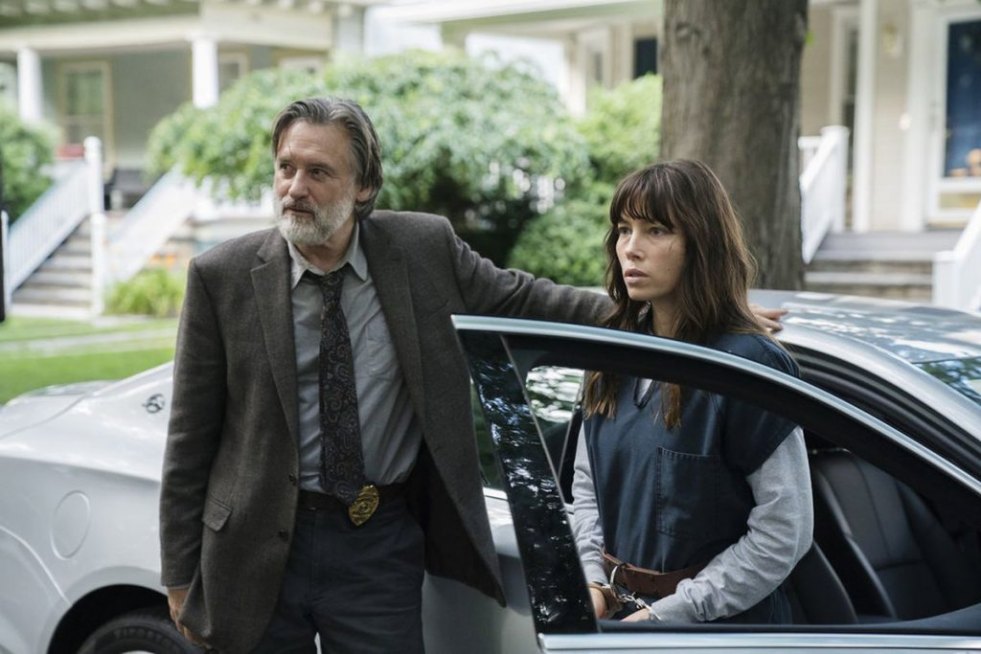 'The Sinner', an anthology crime drama TV show, is adapted from Petra Hammesfahr's eponymous novel. It introduces us to detective Harry Ambrose who has a troubled past and solves unusual crimes. One of the cases is about a young mother who suddenly thrusts a fruit knife into the throat of a man, immediately killing him. The incident happens when she is vacationing with her son and husband on the beach. However, she has no memory about what drove her to commit this act. Ambrose, puzzled by the fact that why such a sweet, calm mother would resort to so much violence, is fascinated by the case. Hence, he decides to delve deep into her past and memories in order to make sense of her actions.
The second case is about a 13-year-old boy who poisons a couple to death. Initially, the duo was believed to be his parents. However, later, another woman appears to reveal herself as his real mother. Ambrose seeks to unravel the motives behind the actions of the young boy while attempting to uncover the actions of a strange cult that inhabits the borders of the town. There is another incident which is about a fatal car accident. But deeper probing reveals that the event has many more dangerous secrets buried within it.
Read More: TV Shows Like The Rain
1. Marcella (2016-)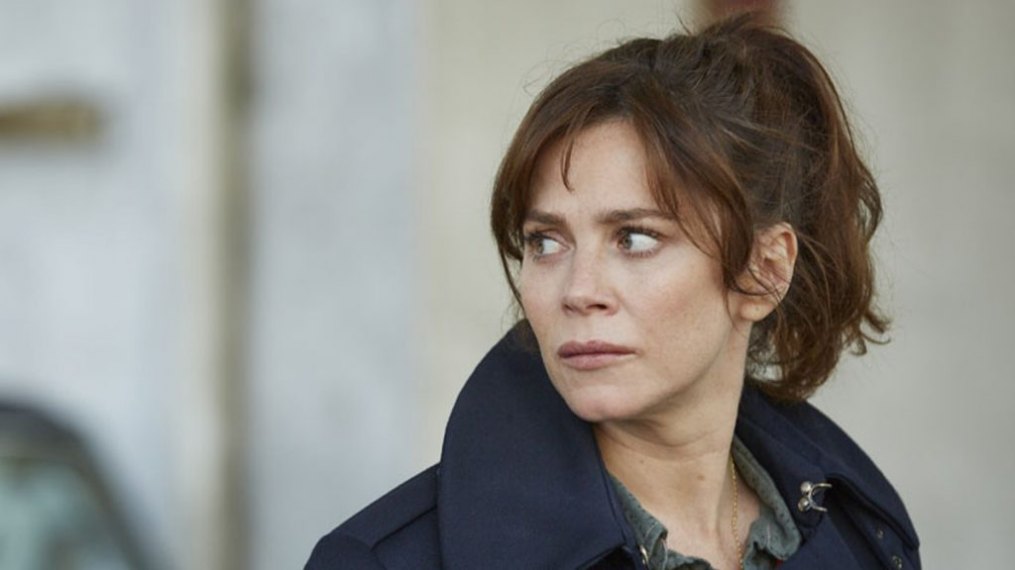 'Marcella', written, directed and produced by Hans Rosenfeldt, is a British Nordic-noir detective series. The show stars Anna Friel as the protagonist, Marcella Backland. She was previously employed in London as a detective. Now, she returns to investigate an 11-year-old open case. An unidentified serial killer seems to be on the prowl again. She has to tackle the case while struggling with her own troubles and dealing with hectic home life. Her husband, Jason decides to leave her and informs her that he would be sending their two kids to boarding school. Later on, citing the example of Marcella's troubled mental state, he takes full custody of the kids. However, amidst all the mess, Marcella sticks to her mission and is determined to bring down the murderer.
Read More: TV Shows Like The Haunting of Hill House