'The Haunting of Hill House' is a masterpiece that Netflix has introduced in the horror genre, bringing us one of the scariest ghosts from TV, namely "The Bent Neck Lady". And well, this is not the only ghost present in the series. The makers have done a wonderful job in hiding dozens of creepy specters throughout the narration. If you have watched all of the episodes, you would see apparitions in the unlikeliest of spaces — not apparent, but they are there: between the stairs, in the foyer, in the kitchen, or the basement. They are just lurking everywhere.
'The Haunting of Hill House', based on Shirley Jackson's famous novel, chronicles the events in the cursed Hill House, a dilapidated mansion that is used as a metaphor for the human body. It is about multiple souls that the building has trapped within its walls since ages. Yes, this spectacular story uses a disoriented house to narrate the lives of the disoriented Crain family who lives there. Spirits are not just creepy spooks trapped between spiritual realms. They are, in fact, manifestations of our past, present, and future. 'The Haunting of Hill House' is more of a psychological drama that tells us how to accept and face our truths, how to deal with trauma, and how to make peace with our past. Well, we could go on and on. But if this is getting too complicated for you, then read our detailed explanation here.
Now, if you loved this not-so-typical ghost story, with its several flashbacks and multiple twists and turns, then let's tell you that the world of TV has several shows that are thematically and stylistically similar to this unforgettable masterpiece. Here's the list of best shows similar to 'The Haunting of Hill House' that are our recommendations. You can watch several of these series like 'The Haunting of Hill House' on Netflix, Hulu or Amazon Prime.
10. The Exorcist (2016-17)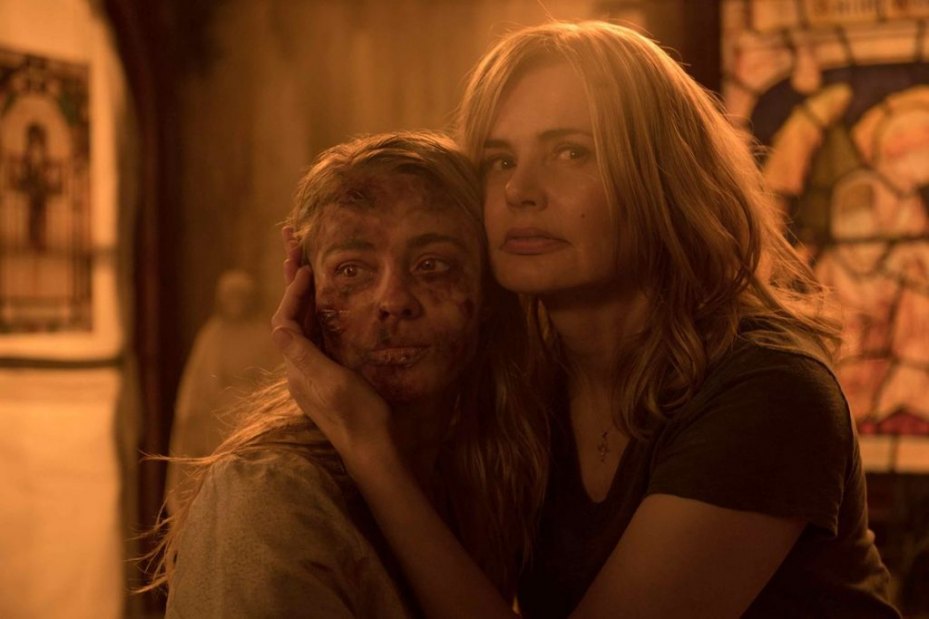 A horror and supernatural anthology, 'The Exorcist' premiered on Fox on September 23, 2016. Starring Alfonso Herrera and Ben Daniels, it is based on William Peter Blatty's eponymous novel. Created as a sequel to the 1973-released movie with the same name and developed as a part of that acclaimed cult franchise, it revolves around the Rance family, who is haunted by a demonic entity. Two priests then arrive at the house to deal with this powerful supernatural force.
9. American Horror Story (2011-)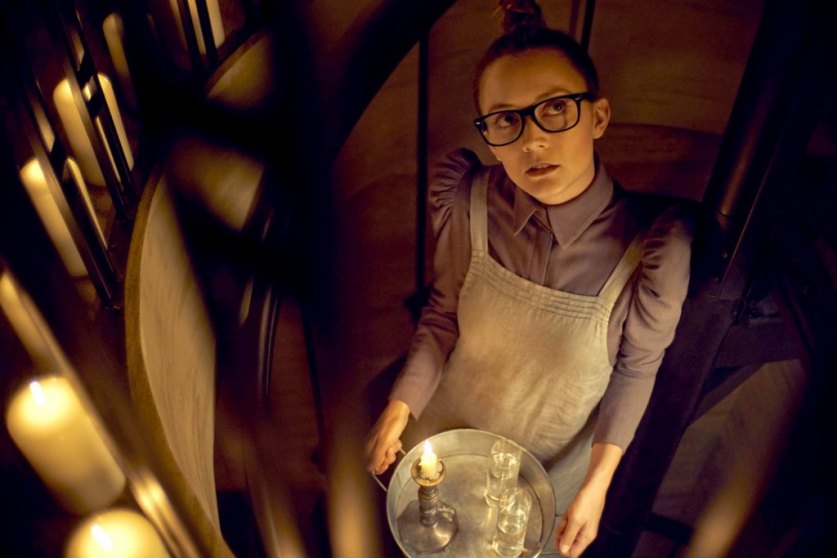 'American Horror Story' also follows an anthology format, with each season developed as a stand-alone miniseries that has its own "beginning, middle, and end." Created by Ryan Murphy and Brad Falchuk, this FX show might be dubbed as a hell-of-a-scary ride. For example, season 1 follows the events that take place in a house in Los Angeles, haunted by its former deceased occupants. Season 2 is about an asylum which is home to the criminally insane. The third season revolves around a coven of witches who seek to destroy anyone that opposes them.
Season 4 takes place during the 1950s and is centered on one of the last-remaining American freak shows. The fifth season revolves around a hotel which houses multiple supernatural entities. Season 6 is set in an isolated farmhouse that is haunted by the long-dead Roanoke colony. The seventh season chronicles the activities of a sinister cult that terrorizes the neighboring residents after the 2016 U.S. presidential election. Season 8, which is an amalgamation of season 1 and season 3, features the witches from the Coven as they battle the Antichrist and attempt to prevent an upcoming apocalypse.
8. The Enfield Haunting (2015)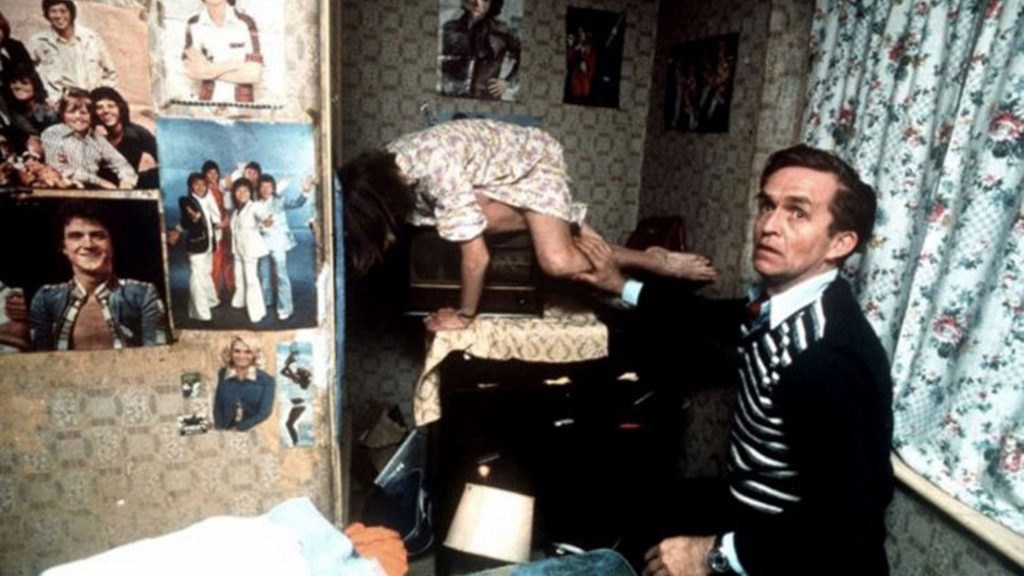 'The Enfield Haunting' is a three-part drama that is inspired by true events. Set in the late 1970s, it features a house in North London that is inhabited by supernatural forces and are terrorizing the family residing there. A novice paranormal researcher, Maurice Grosse, decides to investigate the case and unveil the reason behind these bizarre happenings.
7. Supernatural (2005-)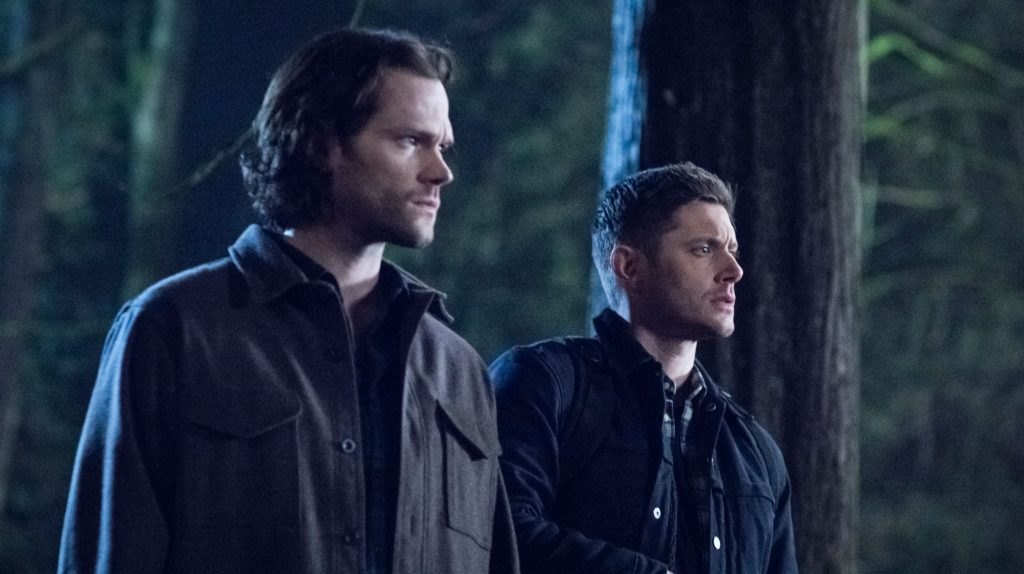 Perhaps one of the longest-running dark fantasy TV shows, 'Supernatural' is created by Eric Kripke. It stars Jared Padalecki as Sam Winchester and Jensen Ackles as Dean Winchester, who are two brothers on a mission to hunt down demons, ghosts, monsters, and other paranormal entities.
6. Haunted (2018-)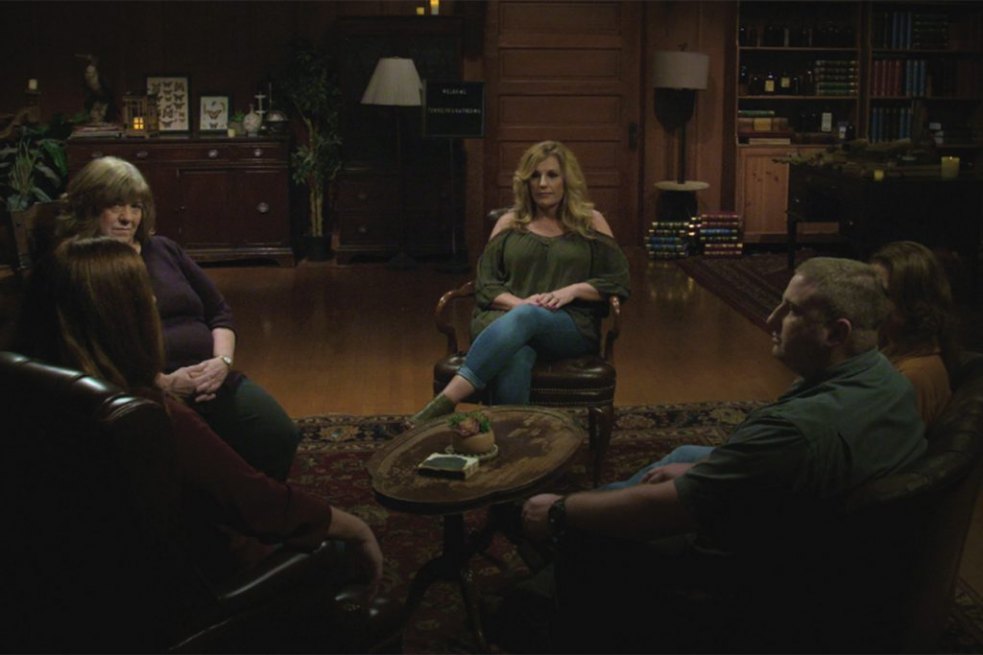 'Haunted' is a reality series which allows viewers to witness first-person accounts from victims of supernatural possessions. Individuals featured on the show are people who had come face to face with horrifying, strange, or extraordinary events. They narrate their experiences and also recount how these memories still haunt them. There is a boy who used to see visions of a hanging woman in his closet and then, there are these sisters who lived with a sadistic father that inflicted all kinds of horrific tortures on the siblings.
5. Castle Rock (2018-)
For all addicts of classic horror stories, Stephen King is a name that comes first to our minds. And 'Castle Rock' is a must-watch for those who adore the 'King of Horror'. It entwines the elements of King's best creations and builds them into a single, terrifying tale. Set in the fictitious town of Castle Rock, this Hulu original can be streamed on the platform right now.
Read More: TV Shows Like The Tick
4. Are You Afraid of the Dark? (1990-2000)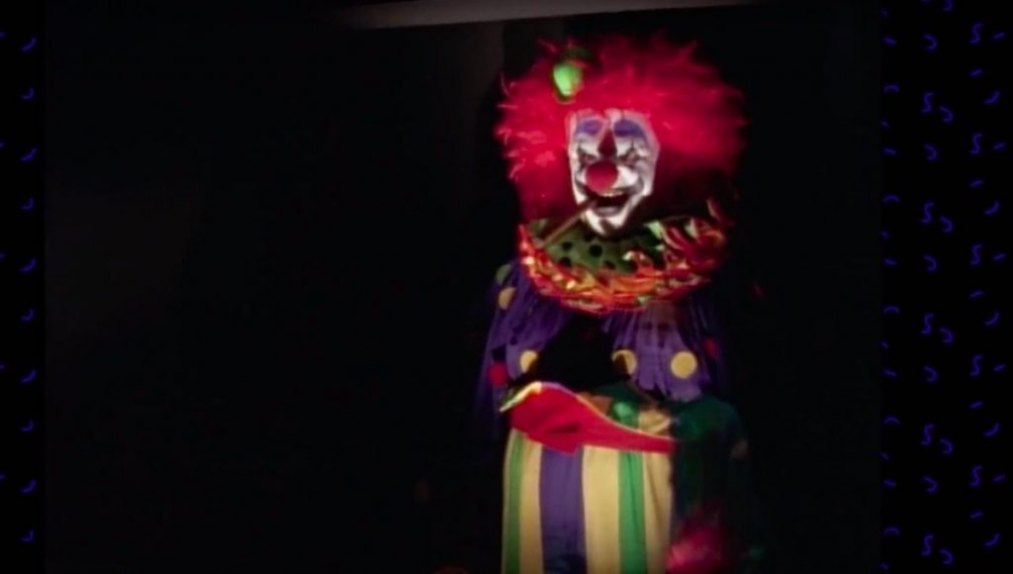 'Are You Afraid of the Dark?' may be a Nickelodeon show, but it did manage to scare quite a chunk of kids during its run from 1990 to 2000. Created by D.J. MacHale and Ned Kandel, it is a horror-fantasy anthology that introduces us to a group of teenagers. They call themselves "The Midnight Society". Each episode begins with the members gathering in a secret space in the woods. And one member starts telling a scary story that's shown to the viewers.
Read More: TV Shows Like Six
3. Tales From the Crypt (1989-96)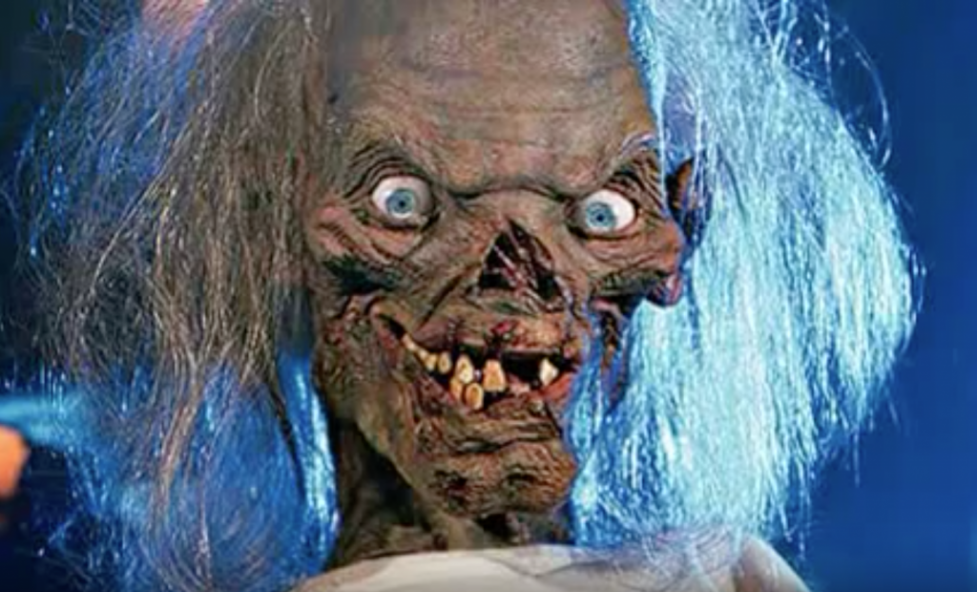 'Tales from the Crypt', yet another horror anthology, aired on HBO from 1989 to 1996. Spanning seven seasons and 93 episodes, it is adapted from the eponymous EC Comics series. The show adopts a similar approach as that of 'Are You Afraid of the Dark', with the only difference being that it's targeted towards a more mature audience. Every episode begins by showing the dilapidated door of the Crypt Keeper's decrepit mansion. The host, who is actually the Crypt Keeper, comes out from his coffin in the basement. He then starts narrating a horrific story in front of the camera.
Read More: TV Shows Like Chernobyl
2. The X-Files (1993-2002, 2016-2018)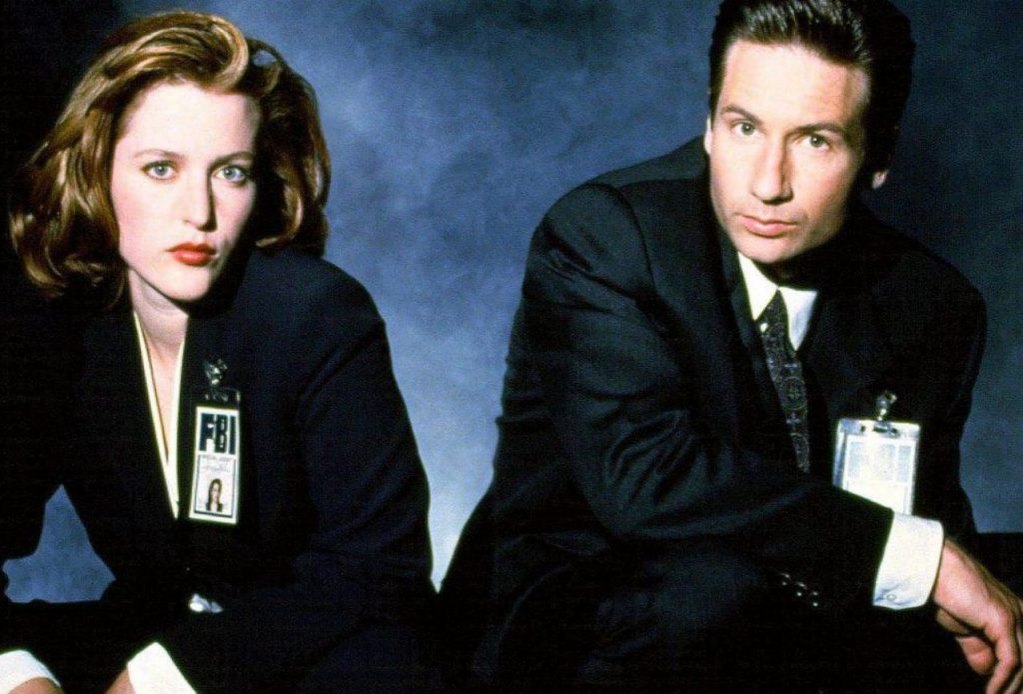 'The X-Files' is more of a science fiction drama, infused with supernatural elements. Created by Chris Carter, its first run was from September 10, 1993, to May 19, 2002 on Fox. A season 10 was released on January 24, 2016, and an 11th season premiered on January 3, 2018. The series introduces us to FBI special agents Fox Mulder and Dana Scully. The duo's primary job is to investigate the X-Files: "marginalized, unsolved cases involving paranormal phenomena". While Mulder holds a strong belief about the existence of aliens and the paranormal, Scully, is more bent on uncovering the scientific reasons behind the incidents. During the later episodes, the agents also uncover a secret agenda of the government which seeks to conceal the existence of extraterrestrial entities.
Read More: TV Shows Like What/If
1. Channel Zero (2016-)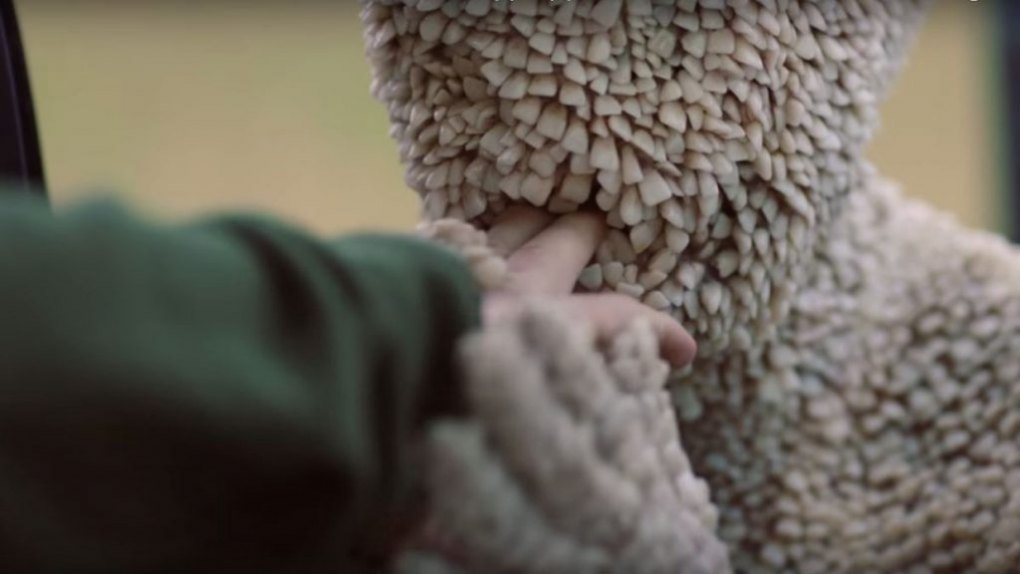 The last entry on our list is the horror anthology series, 'Channel Zero', created, written, and executive produced by Nick Antosca. Antosca also serves as the showrunner. The Syfy series comprises standalone seasons, with each season having its own distinct story arc, characters, and narration. Season 1 introduces us to a child psychologist who returns to his hometown. He wants to discover if his brother's mysterious disappearance is linked to a sequence of similar happenings in the locality and is connected to a weird children's TV show that aired during that same time frame.
Season 2 revolves around a young woman and her friends who go on a tourist visit to a house of horrors. But the incidents force them to question if this location has more sinister secrets. The third season is centered around a woman who relocates to a city that has witnessed a chain of strange disappearances. She discovers that all these incidents are connected via a bizarre rumor and partners with her sister to uncover the truth. The fourth season introduces us to the newly-wed couple, Jillian and Tom, each of them having their own hidden secrets. But then they discover a strange door in their home, which threatens to reveal their murky past and destroy their relationship.
Read More: TV Shows Like You