In this era of binge-watching, streaming services have become a key player in delivering entertainment to people. Hulu has emerged as one of the biggest names in the game, and it continues to strengthen its position by expanding its library and adding new content to its services every year. While it might not (yet) have gone global like Amazon and Netflix, Hulu enjoys a massive reputation in the countries where it delivers its services. The reason is the versatility and the increasing quality of its content. In its massive collection, Hulu offers you entertainment in all genres- be it romance, thriller, historical fiction, supernatural shows or a dystopian world, there is something for everyone here. If you are wondering what to watch next, here's the list of best Hulu Original shows of all time.
23. Freakish (2016-2017)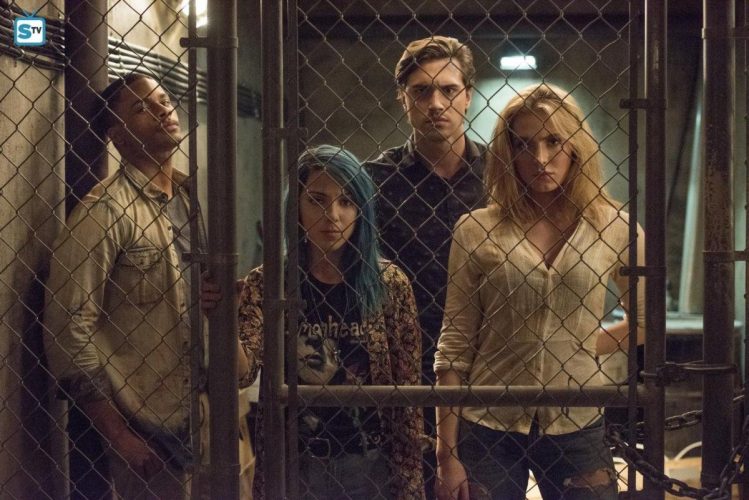 From 'The Walking Dead' to 'Santa Clarita Diet', the world of zombies presents a new, still less explored genre and offers a lot of potential for experimentation. 'Freakish' is an attempt to provide something new to its fans. A group of students have to stay at school, after most people have left, to serve detention. While other times, they would have despised this punishment, this time, they couldn't have been more thankful for it. The reason is that while they are at school, a nearby chemical plant explodes, releasing a poison that turns everyone into a zombie. The only survivors are trapped inside the school, while the rest of the town is caught up in a ravaging frenzy!
22. Shut Eye (2016-2017)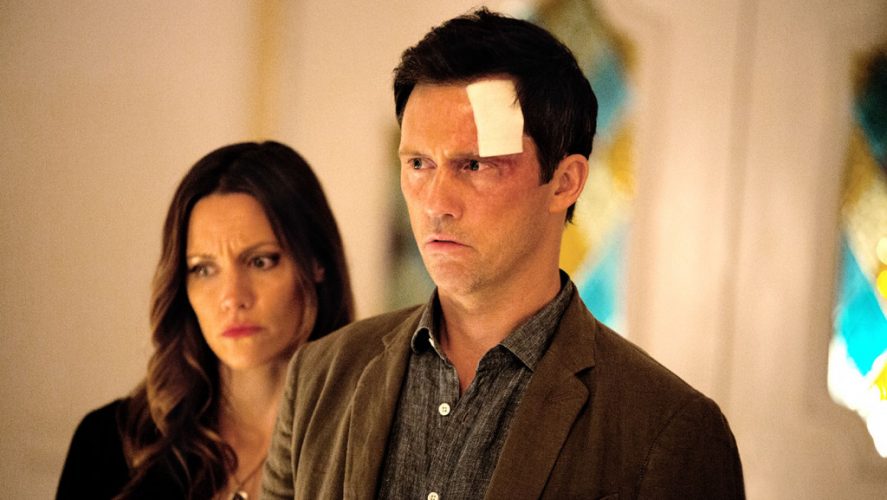 Charlie Haverford had been working as a psychic, which in other words can be called a scam. He had made a career out of fortune-telling, and apart from this, he provided services to another family which made their money through a similar process. In one of the sessions, Charlie comes across a resentful client. Their arguments escalate to becoming a bit physical and Charlie is knocked out by a blow to the head. Because Charlie was a fraud, he understood that the whole psychic business works like that. His injury opens him up to a new possibility. 'Shut Eye' chronicles his efforts to deal with the things that he had faked before- hearing voices, seeing things- now materialised in front of him as a stark reality.
21. The Hotwives (2014-2015)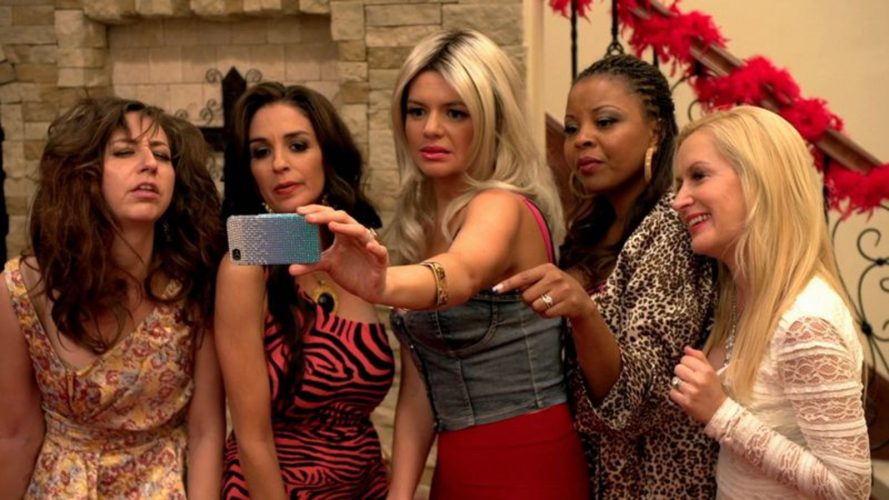 Reality shows are rarely real. 'The Hotwives' is a parody of one of those shows. It focuses on the daily lives of a bunch of women who compete with each other on anything and everything. Each season is set in a different city, and the characters find roots in the women who appeared over the course of various seasons in 'The Real Housewives'. Just like the ones who inspired them, these women are not ordinary housewives. They are as glamorous as a model on a ramp, they love their families just as much as they love their shoes, they discuss important things like plastic surgeries and carefully spend the money of their husbands who don't really add any substance to their stories.
20. Difficult People (2015-2017)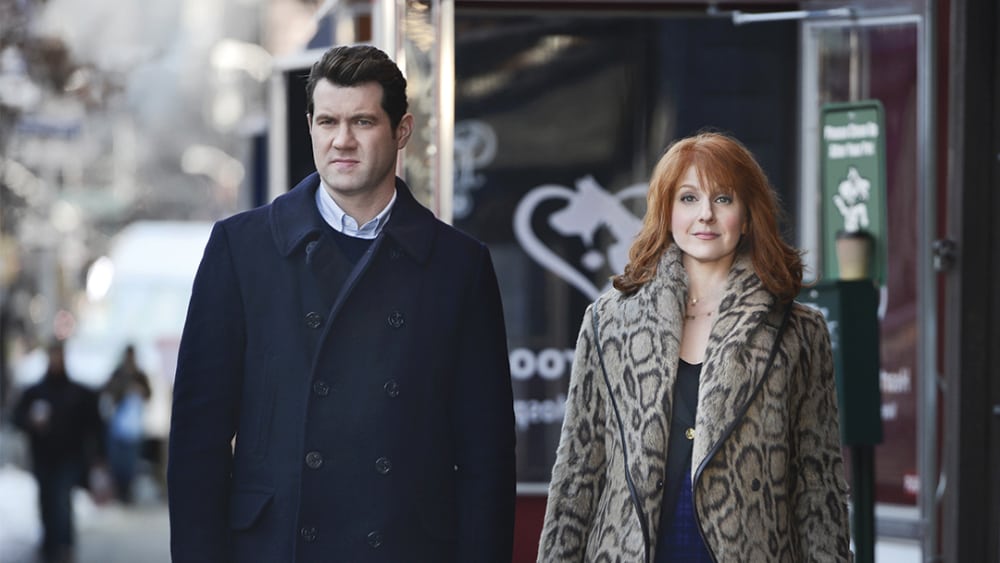 Julie and Billy may be comedians, but they are not very likeable! In their thirties, and struggling to make a breakthrough in their careers, their feelings towards other people are constantly turning sour. This bitterness might also stem from the fact that their friends and acquaintances have settled down with their careers and families, while Julie and Billy are forced to roam the streets of New York City, looking for both, romance and success. 'Difficult People' is the story of their struggles which often arises from the ridiculous situations that they end up in and their even more hilarious attempts to get things right.
19. Quick Draw (2013-2014)
In the latter part of the 1800s, John Henry Hoyle is appointed as the new sheriff of Great Bend, Kansas. The town has been under the influence of the criminals who have wreaked havoc, and the fact that five predecessors of Hoyle had been murdered doesn't offer encouragement to anyone. The townsfolk have little faith in him when he arrives and they count the days until he'd be replaced by someone else. What they don't realise is that Hoyle is different from the others. He has something that the previous sheriffs didn't have- a degree from Harvard. The people in the Wild West don't know how his education will serve him in a place where a quick draw is what decides your fate in a duel.
18. Casual (2015-2018)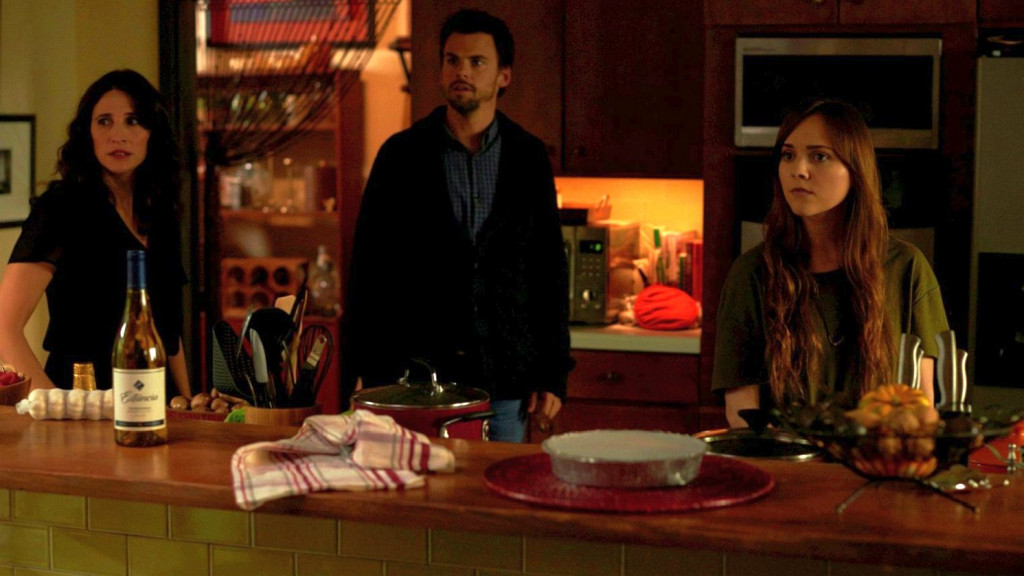 Valerie, Alex and Laura have the same problem. Their love lives are lingering on the verge of being non-existent; not because they don't have people interested in them, but because they have don't really know how to tackle the dating game. Valerie had been married for a long time and she had gotten used to not trying to please people into liking her. So, when she gets divorced, she finds herself in quite a vulnerable position, her only source of support being her brother, Alex. He welcomes her to stay in his house and tries to help Valerie find someone new using the dating app he has developed. One wouldn't be wrong to think that Alex is a pro when it comes to dating, considering he made an app out of it. However, he hasn't been so successful in maintaining his relationships. And then there is Valerie's teenage daughter, Laura, who is beginning to explore the world at her own pace.
17. Chance (2016-2017)
In 'House', Hugh Laurie played the role of a genius doctor who frequently finds a way around the rules, rarely caring for the reaction from higher authority figures. In 'Chance', he slips back into the world of medicine by playing the role of a neuropsychiatrist, Dr Eldon Chance. One of his patients is Jaclyn Blackstone, played by Gretchen Mol, suffers domestic abuse at the hands of her husband, who is a corrupt policeman. Unwillingly, Chance becomes privy to the secrets of his patient and becomes further involved when he tries to save her. This makes his life a lot more difficult, adding to the tension that follows his own divorce and rattling the can of his own secrets. He finds help in the form of a furniture restorer, named Darius, whose methods are not as subtle as Chance's therapy.
16. East Los High (2013-2017)
'East Los High' follows the story of a group of teenagers who are a part of the dance team, called the Bomb Squad. The lead characters are mainly Latinos, and the show focuses on their problems, not just as teenagers, but also as part of being an immigrant community. At the centre are Jessie and Maya, two cousins who get entangled in a love triangle while coming face to face with other problems of growing up. Alongside them runs the story of their friends and rivals, one of whom is Ceci, a teenager who has to come to terms with her pregnancy and the fact that she will have to raise her child as a single mother. One of the most notable things about 'East Los High' is that it merges some important messages along with the storyline of the show.
15. Into the Dark (2018- present)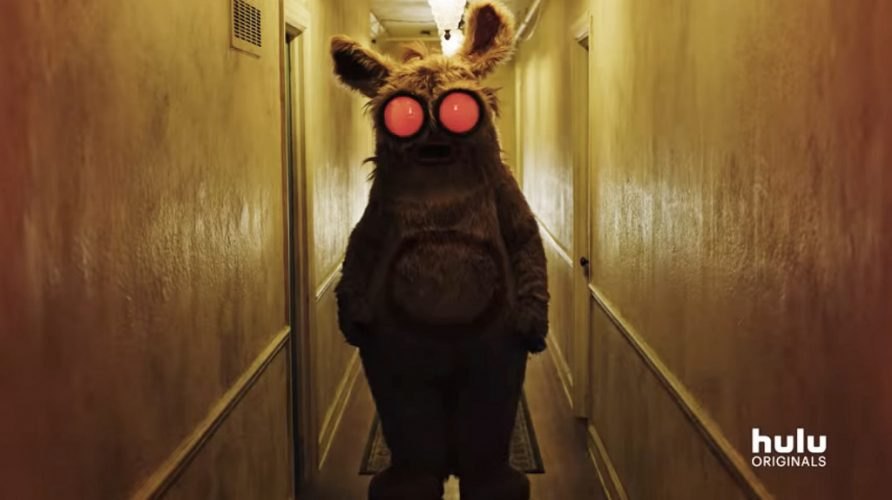 'Into the Dark' is "one of its kind" horror anthology show. The first season is ongoing and has twelve episodes. Unlike most shows that air an episode a week, this show takes its steps one month at a time. Each month, or so, a festival becomes the set-up for a story. The first one was released in October and was centred around Halloween. It was followed by episodes with Thanksgiving, Christmas and New Year's Eve as their premise. The series is produced by Blumhouse, the same production house that was responsible for movies like 'Get Out', 'Paranormal Activity' and 'Split'. With a dense plot and the sense of terror that keeps you on the edge, 'Into the Dark' is a perfect watch for you if you are into horror.
14. PEN15 (2019- present)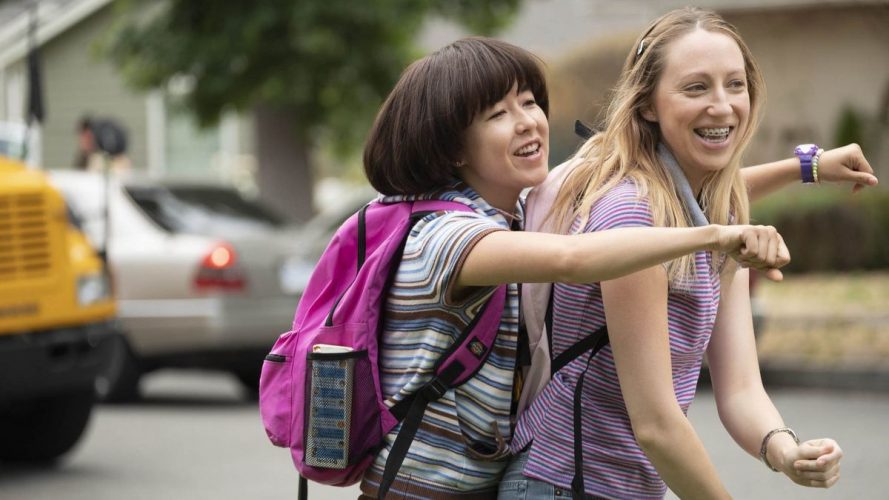 Rarely do we see teenagers in a film and say "I relate to that". There are very few times that school life is depicted as it is in films and TV shows. For the sake of drama, all sorts of things are added into the mix, which doesn't feel so real when it comes to authenticity. However, 'PEN15' is not one of them. In this comedy series, Maya Erskine and Anna Konkle go back to the 2000s, the time when they were still teenagers. Surrounded by people who are actually in their teenage, the duo relives their time in school, once again, coming face to face with the choices that haunt every teenager!
13. The Bisexual (2018- present)
Coming out of the closest, revealing the nature of your sexuality in front of everyone is a very difficult task. The fact that Leila has already done that makes it even more difficult to do the next time. She had been in a lesbian relationship with Sadie, who had also been her business partner for a long time. However, now Leila has realised that there is more to her sexuality. She is a bisexual and this becomes her secret. Breaking off her relationship with Sadie, Leila struggles to explore the world of heterosexuality, something that she had given up on a long time ago. She finds help in the form of Gabe who uses Leila's knowledge to reform his relationship with hard-to-read girlfriend, Francisca.
12. The Awesomes (2013-2015)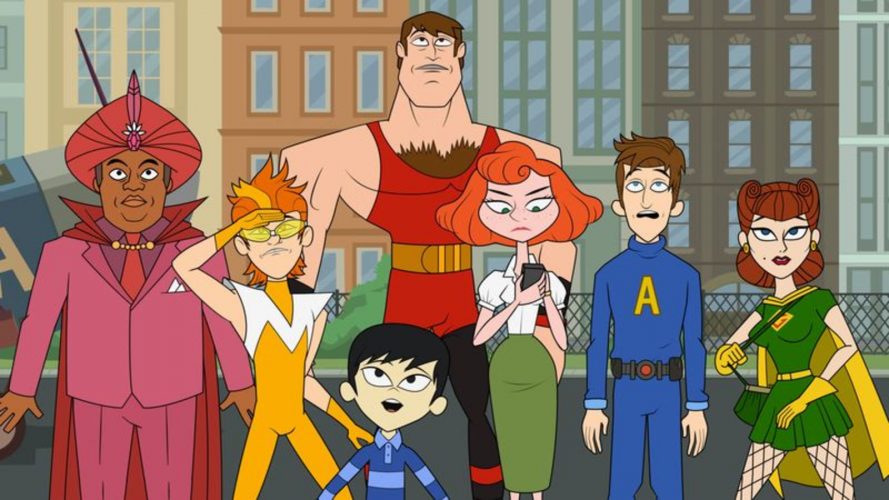 This animated comedy tells the story of a group of superheroes who decide to take the responsibility of saving the world when the older superheroes decide to retire. Mr Awesome was one of the greatest superheroes in the world and his team constituted of the best in business. But now, he has grown old and has been tired of dealing with all the tension and strain that comes with the fighting evil. When he decides to let go, the whole team disbands. But the world still needs saviours and Mr Awesome's son understands that! Prock decides to pick up where his father left off and comes up with a team of eccentric superheroes.
11. The Wrong Mans (2013-2014)
Movies bring a sense of adventure to us. People rarely get to do the things that can be compared to the lives that the heroes live in the movies. Essentially, we are all waiting for our chance to become a spy or a superhero! Phillip Bourne is one of those people. He might have Bourne as his surname, but he has nothing compared to what goes on in Jason Bourne's life. He has a job that is not making his life any duller than it already is! So, when he finds out that Samuel Pinkett, a man who works in the same building as Phillip's, has the phone of some mysterious person who has a sword hanging over their head, Phillip convinces Samuel that this is their chance to be the heroes. However, both men aren't remotely prepared for the danger that awaits them.
10. Future Man (2017- present)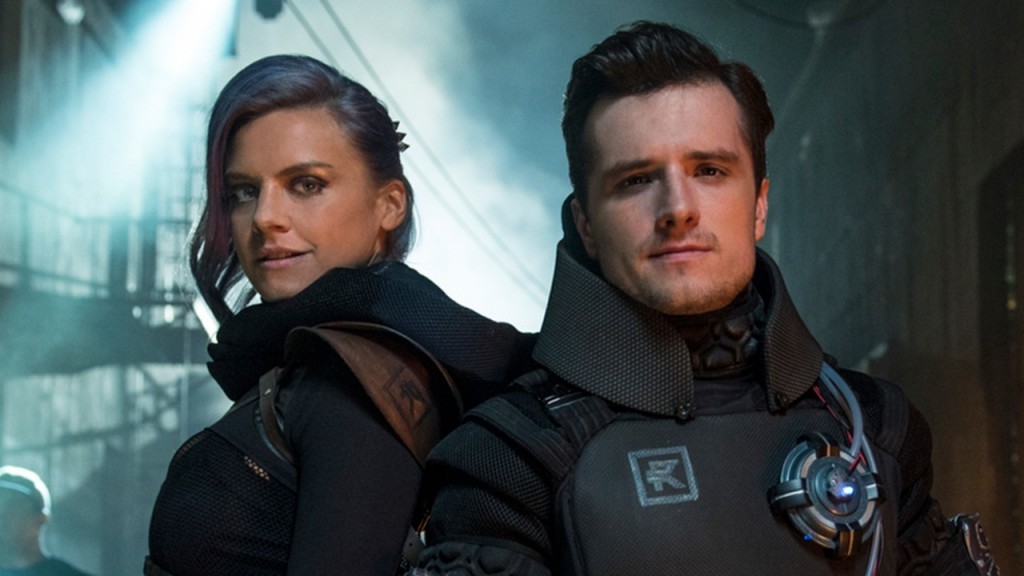 In this show, Josh Hutcherson plays the role of a janitor named Josh Futturman. Josh has been spending his days cleaning the floors of Kronish Laboratories and playing a video game called Biotic Wars. No one has been able to finish the game, so when Josh does it, using an unusual strategy, he is opened up to something new. Two characters from the game appear in front of him and tell him that by winning the game, he has won the title of becoming the saviour of the future of the world. So begins the adventure of Josh which takes him back and forth in time, as he tries to understand his past to save the future.
9. The Path (2016-2018)
'Breaking Bad' alum Aaron Paul plays the role of Eddie Lane in 'The Path'. There were some shady things that he had done in the past, but he was totally reformed when he accepted Meyerism as his faith. The founder of this faith was a man called Stephen Meyer who claimed to have climbed the ladder of enlightenment and received the knowledge that would help save humanity. Eddie has been an active part of the faith and has freshly returned from Peru where he underwent a spiritual retreat, something that promises a lot of progress in him rising up the spiritual ladder. His children and wife, Sarah, are also staunch believers of Meyerism. The problem arises when Eddie has a vision that makes him question his belief.
8. Deadbeat (2014-2016)
Most people would be scared of ghosts, but not Kevin. For him, they are clients who demand some special services from him. He has the power of being a medium and can create communication with the dead. In his service, he helps the dead spirits in resolving their unfinished business, so that they can finally have peace and move on from this world to another. In the course of time, Kevin comes face to face with a woman who claims to be a medium. However, he finds out that she is a fake and this gives rise to a rivalry between them.
7. Harlots (2017- present)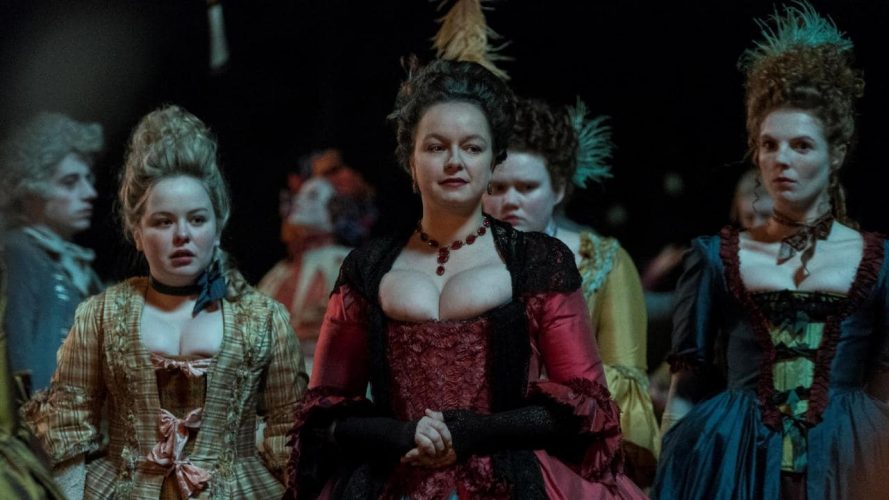 Set in the late 1700s London, this show follows the rivalry of two women who run brothels. Margaret Wells has been running her brothel in the low-class area, however, now she thinks she needs to find a better place for business. Calculating the opportunities and the money that comes from the upper class, Margaret decides to buy a place at Greek Street in Soho. Her rival Lydia Quigley foils her plan by alerting the religious groups and the policemen to raid her place. The setback results in Margaret deciding to use her younger daughter in raising the money. Alongside this, her older daughter has been tackling her complicated relationship with future parliamentarian, Sir George Howard.
6. Runaways (2017- present)
As children grow up, their relationship with their parents takes a complicated turn. Most teenagers think that their parents are their enemies because they won't let them attend late night parties, tell them to stay away from certain friends, tell them not to drink, force them to study when they don't want to, and whatnot. In truth, your parents are just well-wishers, not your literal enemies. Except if you are a Runaway. This show, in continuity with the MCU, follows the story of Alex, Nico, Karolina, Gert, Chase and Molly who discover a very dark secret of their parents. It turns out that they are supervillains who have formed a group called the Pride, and if they don't stop their parents, then the world will soon be in ashes.
5. The Mindy Project (2012-2017)
Mindy Kaling has established herself as one of the accomplished writers in comedy on television. Having been a part of shows like 'The Office', Kaling gained more popularity with 'The Mindy Project'. While Fox held this show for two years, it was later taken over by Hulu for the rest of its run. And on the streaming service's part, it was a great decision. Created and produced by Mindy Kaling, who also stars in the show, it follows the quest of Mindy Lahiri, an ob-gyn, trying to find a balance between career and romance. Surrounding her are people like Danny, her best friend who serves as a potential love interest; Jeremy, her boss; her friend, Gwen; and a bunch of other co-workers that range from an ex-con to a senior partner.
4. 11.22.63 (2016)
This show stars James Franco as Jake Epping, a history teacher who gets the chance to live a dream- experiencing history first-hand. Jake discovers that his friend, Al Templeton, has found out a way to travel back in time. However, the idea is not as extended as he would have liked. There is only one specific time that he can travel to and that is 1960- the year of John F. Kennedy's assassination. Al explains to James how he himself cannot go back because of his degrading health. James decides to rise up to the task, prevent the assassination and change the history. However, history isn't something you can just meddle with without any consequences. It will try to avert any changes that are being forced upon it, which is definitely not good news for someone like Epping.
Read More: Sexually Graphic Movies on Hulu
3. The Looming Tower (2018)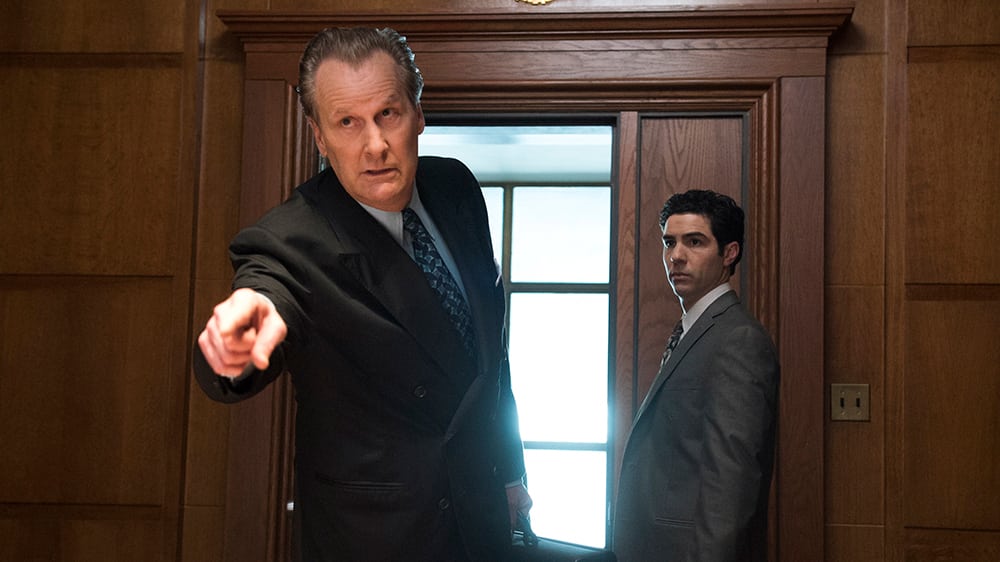 In his 2006 book called 'The Looming Tower: Al-Qaeda and the Road to 9/11', Lawrence Wright wrote about the people who worked towards and against the goal of bringing about the events of 9/11 to reality. From terrorist figures like Sayyid Qutb and Osama bin Laden, the book also focuses on the work of the agents of the FBI and CIA. Even though the incidents in this story lead up to 9/11, the event itself isn't an active part of it. 'The Looming Tower' brings this story on the screen in a ten-part miniseries. Even though the book discusses the terrorists in detail, the show focuses more on the efforts of the two intelligence agencies in gathering information, often rivalling for it, about an imminent attack on American soil.
Read More: Best Sci Fi Movies on Hulu
2. Castle Rock (2018- present)
This show brings all the stories of Stephen King into one place, providing a brand new story in the process. On the day of his retirement, the warden of the Shawshank Prison, Dale Lacy commits suicide. A new warden arrives and seeing the poor state of the place, decides to reopen an old part of the prison, in the hopes of reforming the place. There, a guard discovers an underground cage with a young man trapped inside it. When he is brought out, no records appear of him and it seems like the previous warden had indulged himself in paedophilia or something else when it is revealed that the man had been there for twenty-seven years. The authorities decide to let him go, considering him to be an innocent man. What they don't know is that they have let the devil out into the world. Chaos follows the freedom of this man.
Read More: Best Netflix Original Movies
1. The Handmaid's Tale (2017- present)
Before the government was taken over by the people who forced women into complete subjugation, Offred (played by Elizabeth Moss) had been June. She had a family, a daughter who was her lifeline, and above all, she had freedom and identity. As Offred, she has none of these things. She is forced to serve as a Handmaid to a government official. Her only purpose is to be impregnated and deliver a child for him and his wife. If you are mistaking this for surrogacy, then you are wrong. The world that Offred lives in is brutal and misogynistic. Offred somehow survives, so that she can one day find her daughter and revive the June in herself.
Read More: Best Original Shows on Netflix