Bisexuality and homosexuality still is a social taboo in most part of the world. Frustrated and indignant at this treatment of the community, filmmakers world over has produced some of the most moving stories filmed on cinema. Their heart-felt efforts certainly haven't fallen on deaf ears, and have made for popular movies. We decided to list down the top movies about bisexuality that sincerely need your attention and respect. You can watch some of these best bisexual movies on Netflix, Hulu or Amazon Prime.
10. Chasing Amy (1997)
The period just before the 2000's was a golden one for Ben Affleck. 'Good Will Hunting's unprecedented success was followed by another highly acclaimed film about bisexuality, 'Chasing Amy'. The story is about two best pals, Holden and Banky, who are writers, predominantly dealing with comic books, which are very popular. Holden falls head and foot for Alyssa, a young, independent, and somewhat mysterious girl, which in turn weakens his bond with Banky. Coming to terms with her smeared past becomes a difficult task for the former. The light-hearted effort is endearingly touchy and blissfully perfect. Kevin Smith's truthful and uncompromising direction, helped with moving performances from Affleck and Lauren Adams make 'Chasing Amy' a must watch.
Read More: Best Sex Scenes of 21st Century
9. Velvet Goldmine (1998)
Believe it or nor, that knight in shining armour is none other than our own Christian Bale. Hold on to your hats. He's not. But sure looks a like lot him. A tale of deep secrets, buried somewhere deep in the dark abyss of deceit, do not remain secrets anymore, as a determined reporter takes it upon himself to uncover the mysterious motivations of one of the biggest rockstars of his time, Slade (Myers). The brisk and exhilarating movie employs certain themes in its plot. Solitude, betrayal, friendship, are all tested with utmost resilience. The ensemble's moving roles make the picture worthwhile.
Read More: Best Sex Scenes in TV Shows
8. My Own Private Idaho (1991)
This could very well be Keanu Reeves' best performance till date. Inhabiting the character of Scott Favor, the lanky actor professed his truest emotions and displayed a vestigial affinity for brutal honesty. I never felt Keanu's presence in the movie. it was just Scott, and only Scott for me. The narcoleptic fuelled string of events feature the story of Mike and Scott, two street hustlers and body abdicators who unconsciously fall in love with each other. Literally, without knowing their experiences, this painfully beautiful and devastating movie of the highest proportions did wonders to its amazingly talented cast. A cinematic experience in the truest sense.
Read More: Sexiest TV Shows
7. Appropriate Behaviour (2014)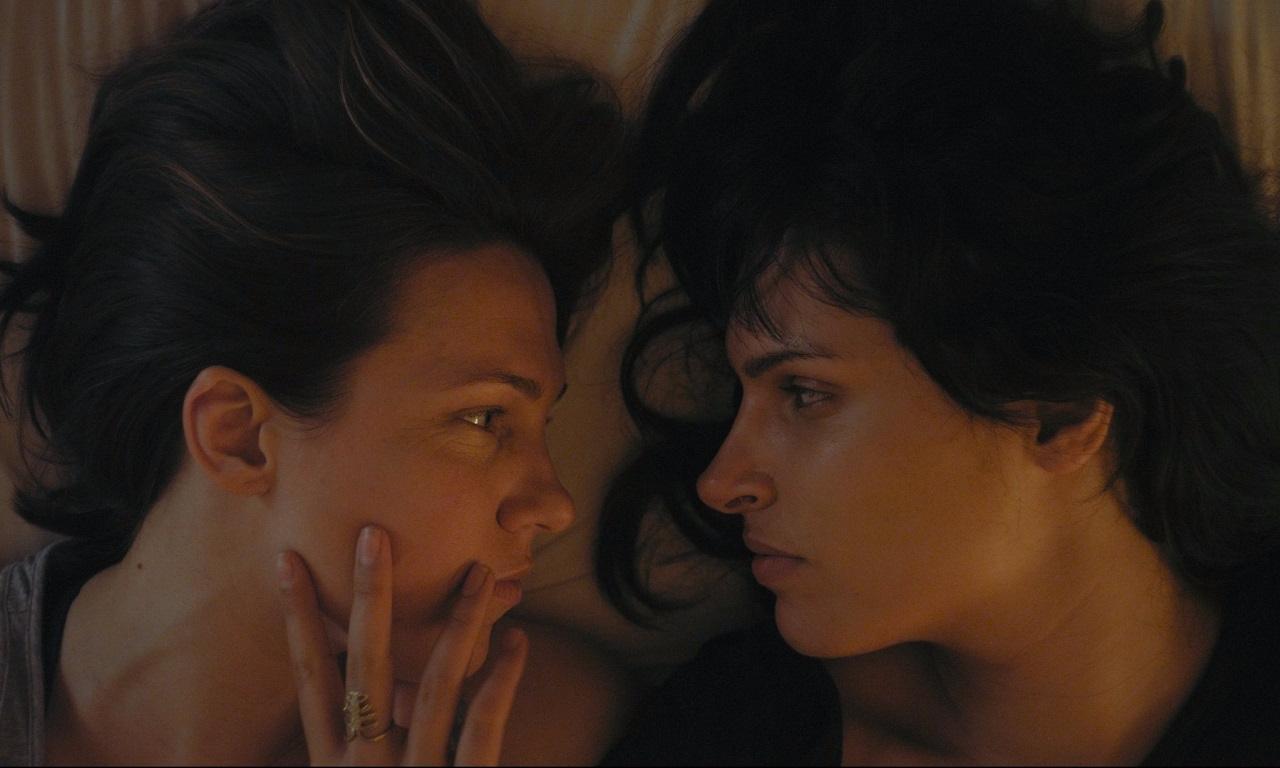 I would have never come across this gem, if I wouldn't have been writing this article. The British comedy film made the topic of sexual orientation and bisexuality in particular look hauntingly banal and commonplace. The narrative employed Brooklynite, young, ambitious, and secretively bisexual woman, whose life starts falling apart after her relationship with her girlfriend disparages. Preserving staunch and highly patriarchal settings of family traditionalism and culture protection gave this enjoyable movie layers, fabricating delicacy with excellence. A movie that sticks out like a sore thumb and makes other know it loves it. It. IT. *scared*
Read More: Sexiest Moms in Movies
6. Basic Instinct (1992)
Try to distract yourself from Sharon Stone. Please. Oh, no. It seemingly is impossible. Still, bisexuality. It is again another movie which was a subject of gross and utter neglect. Even though the portrayal of a bisexual woman as a murderous narcissistic psychopath did gain attention, it was wholly dogmatic and negatively painted. A scintillating murder-crime thriller, 'Basic Instinct' almost takes us to a dreamy land. Its artistic and brutal depiction of narcissism and envious relationships truly humbled and got us begging for more. We certainly wanted more of that lady by the end of the movie, and also probably the end of our lives. *sad*
Read More: Sexiest Vampires in Movies
5. The Rocky Horror Picture (1975)
'The Rocky Horror Show' is an aberration. It's mind-numbingly different, and the smug bas***d is proud of it. A young couple gets strangled in the dark on a deserted highway. They scamper for help and finally fell upon a mysterious and vague castle, which leaves them mesmerised. The costumes, the set, the dancing, and sexiness: uh, I am failing to conjure up words. The mad scientist, the paragon behind this genius, is a predatory bisexual, or perhaps has devised some sort of chemical, to seduce the impressionable couple into his lure. The film is a rebellion against all that is white and black. It stands out for its ambitions and tits proactive strategy to act out on it.
Read More: Sexiest Monsters in Movies
4. Cabaret (1972)
This powerhouse performance by Liza Manelli will make sure she is remembered gloriously and glamorously in the golden annals of cinematic history. An Academy award almost seems an insult to her sheer genius and charismatic energy. A perverse, yet endearing, portrayal of bisexuality, the plot concerns a cabaret dancer, Sally Bowles, who befriends and sleeps with Brian, a delirious and foreign import. The two are invited by Maximillian, an affluent and powerful playboy baron to his yatch, equivocally masking his true intentions. The latter's relationship with Brian, and the hoo-doo with Sally reveal his bisexuality, something which doesn't concern anyone therewith. It is a symbolic representation of how money and power can get you away with anything you do in life. Pity. Such, awful pity.
Read More: Sexiest Movie Killers
3. Y Tu Mama Tambien (2001)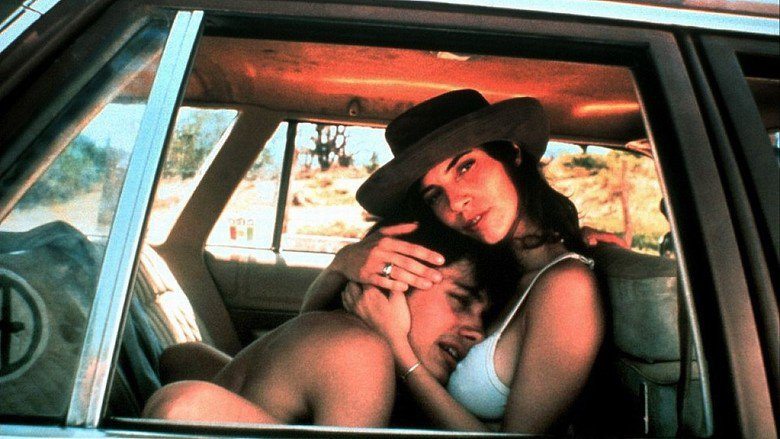 'Y Tu Mama Tambien' is perhaps one of the greatest road movies to be ever made. The movie can be put in prospect with water: the carefree and involuntary nature in which it flows, is truly mesmerising and impeccably peculiar. Two bird-headed seventeen year-olds travel the world together, and stumble upon an older woman. The two instantly fall for her, and for each other, discovering more about their raging sexuality as they go on. The beautifully crafted film deserves full points for its boldness and intrepid take on sexual orientation. Very few, if any, films have managed to capture the fatuous essence of youth and the impending capture-back to adulthood. Surprising, eclectic, disheveled, and enchantingly beautiful, 'Y Tu Mama Tambien' is truly a masterpiece.
Read More: Sexiest Horror Movies
2. Brokeback Mountain (2005)
That trail-parker scene still gives me the chills. The intensity with which Ledger executed that scene is truly unachievable by an actor in modern cinema. His indignant eyes, and the regretful deceit-shed reverberating persona were heavenly, and shamefully missed out on an Academy award. A picturesque story of two cowboys falling in love and then returning to reality, 'Brokeback Mountain' filters through a plethora of shades of emotions and underlying theme which make for a humbling, and at times, overwhelming cinematic experience. Ledger made this journey probably the best journey of my life. May you rest ever so peacefully in heaven.
Read More: Sexiest Movie Villains
1. Dog Day Afternoon (1975)
I don't even have the faintest idea of how Al Pacino made through the 1970's empty-handed, without an Academy award. This baffling truth gets even worse after a tumultuous viewing of this Sidney Lumet masterpiece. A moving story about three bank robbers, whose planning goes horribly wrong after one of them loses his control, the film's visceral presentation of bisexuality went surprisingly unnoticed. When Sonny demands his wife be driven to the bank, the revelation of her being a pre-operative transgender woman almost made the screen break and send us into a hysteria. Further, when the surreptitious whereabouts of Sonny's estranged wife are divulged, mayhem strikes religious fanatics as his bisexuality becomes obvious. An amazing movie with probably one of the greatest actor helming it. True genius.
Read More: Movies With Lots of Sex