One of the biggest names in the streaming service business, Hulu is a joint venture of big production houses like Walt Disney Company and 20th Century Fox. Much like its rivals, Netflix and Amazon, Hulu offers a plethora of entertainment in its collection, and for some time, has been creating original shows under its name. Its reputation has rapidly increased due to the quality entertainment that it provides. Even though it isn't yet available worldwide, it has been the source of the shows that have gained exponential popularity. 2018 has been a good year for the streaming service as it brought some exciting new shows for its subscribers while continuing to wow them with the subsequent seasons of their already established shows. Following is the list of the top Hulu TV series of 2018.
12. Light as a Feather (2018- present)
We all have played several games as children. Some of them were innocent and fun, while others were a bit risky because we needed the excitement. Four best friends get entangled in one such game and then regret it when the game actually becomes dangerous. It is the night of Halloween and four girls decide to try something new this time. They invite a shy girl, who seems rather forlorn and without friends, to get to know her. On her insistence, they agree to play the game of "Light as a Feather, Stiff as a Board". But it all becomes a life-threatening gamble when one of the girls dies just as it had been predicted. This pushes the survivors to calculate their chances of survival and find out who or what is after them.
Read More: Best Reviewed Movies of 2018
11. All Night (2018)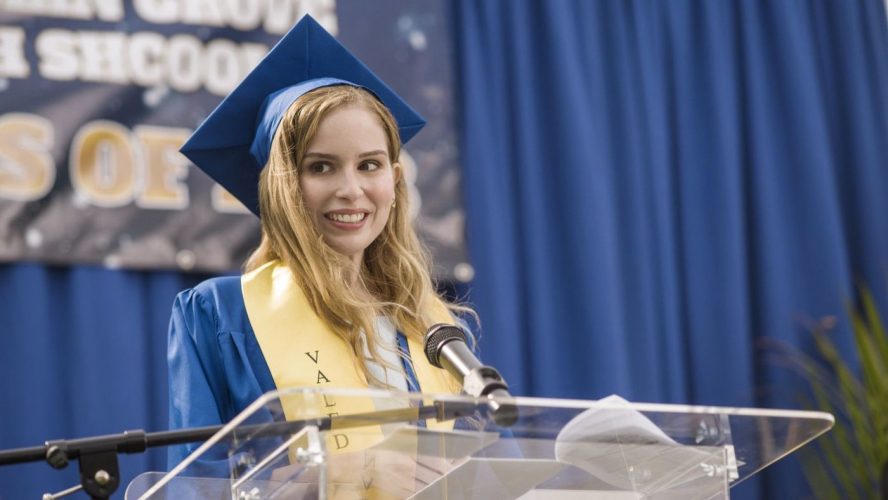 The world is full of awful things and life is hard. The entertainment industry has understood its responsibility towards mirroring the issues of society and some truly spectacular shows have been airing on television and the streaming services. But, sometimes, these heavy-handed shows become a bit too much to handle. Sometimes, we just need something light to make us laugh. To escape from the bitter reality of the world, we need a story that reminds us of simpler times and makes us forget the grand worries of life, for a while, at least.
Everything was simple when we were kids. The only thing we needed to worry about was graduating and before that checking some points off our bucket list. While most of us might not have been able to do that, the people in 'All Night' are not ready to give up. It is the last night of their school life, the graduation party is raging, but there are "some words left unsaid and deeds left undone". Before the night is over, and their school-life is done for good, they decide to utilize their remaining time in doing all the things they had always thought about doing but never really got to do them. This comedy-drama uses all the tricks in the bag to concoct a teen comedy that will make you take a trip down the memory lane.
Read More: Best R-Rated Movies of 2018
10. Hard Sun (2018)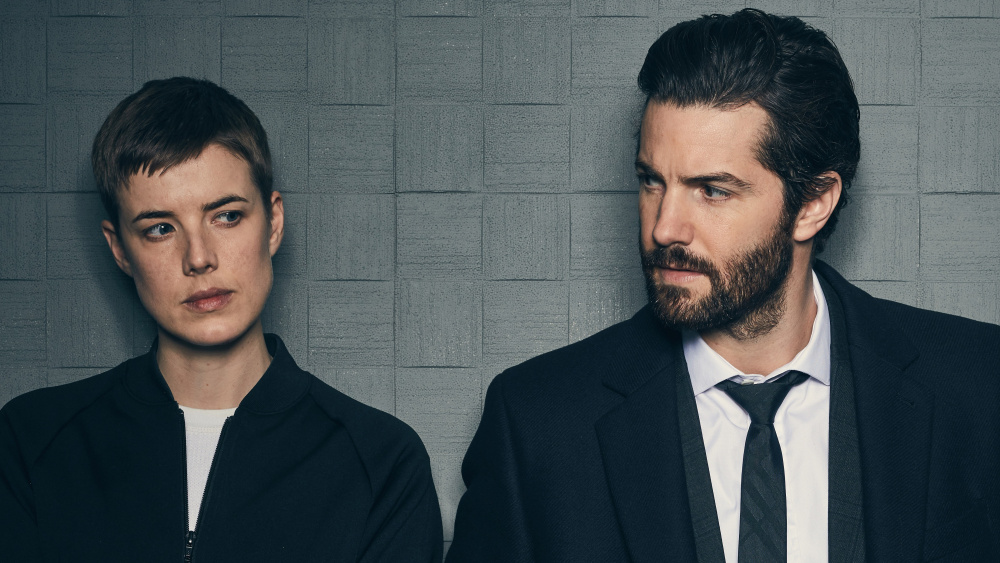 We have seen a bunch of TV shows that show the world after an apocalyptic event that has changed the course of life. Such stories always begin at a point where the event has already happened, the damage is done. The characters are left to clean up the mess and assure their survival by any means in the inhabitable circumstances. 'Hard Sun' is quite different from all such shows because it starts before the apocalyptic event has done its job.
Charlie Hicks and Elaine Renko are on the opposite ends of the spectrum when it comes to testing their morality as model police detectives. Charlie is as prone to corruption as gasoline is to catching fire. He might be a good man at home, but he leaves all his morality there and shows up at work with a different attitude. And this is why Elaine Renko despises and distrusts him. Corrupt habits can't touch her, no matter how haunted she might be with her demons. But, these two have to team up and look out for each other because they have landed themselves in a very difficult situation. They, by mistake, have discovered that the world is going to end in five years and that the government is trying to hide it from the masses.
Read More: Best True Story Movies of 2018
9. Unreal (2015- 2018)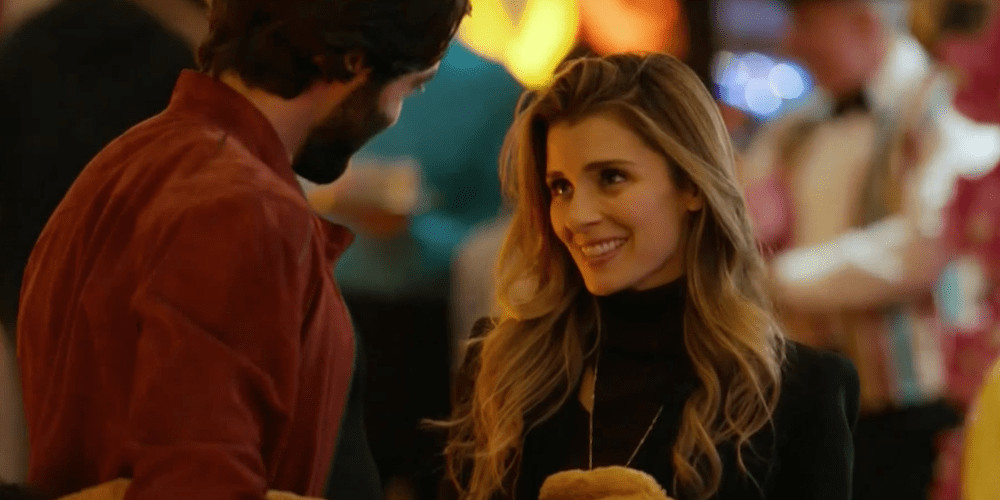 There are all sorts of shows on television. While most of them are fictional, concocting strange theories about outlandish characters, there is another type that tries to be closer to reality. They are, in fact, reality shows that feature real-life people stuck in often competitive circumstances trying to win their way to the top. Even though there is "reality" stuck to their names, it is common knowledge now that these shows are highly scripted.
The showrunners manipulate the contestants and twist their storylines in order to deliver scandalous stories that the audience can watch while binging on popcorn. Rachel Goldberg has a similar job. Trying to find her way back in the TV industry, Rachel becomes the producer of a reality dating show named Everlasting. The pressure on her mounts when her boss continuously pokes her to come up with creative ideas to increase the tension in the show in order to score more ratings. In order to get her job done, Rachel is forced to resort to wicked schemes most of which involve puppeteering the contestants in her own way to get them to say stuff and do things exactly as the producers want them to. This show paints the picture of how things work behind the scenes.
Read More: Best Horror Movies of 2018
8. The First (2018- present)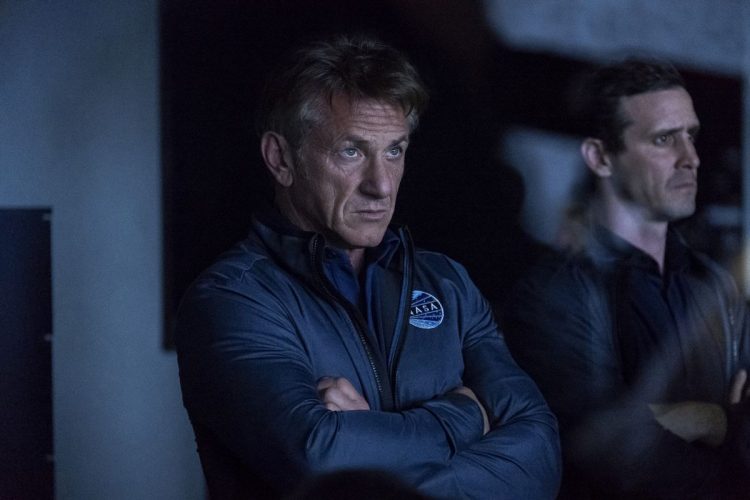 Space exploration is one of the most exciting things and it is equally as dangerous. But curiosity is ingrained in humans and it is their evolutionary responsibility to continue testing their limits and not stop looking for answers to the questions that the universe has posed in front of us. It has been about half a decade since man landed on the moon, and the preparations for launching a manned mission to Mars is currently underway.
'The First' follows the story of humanity as the first mission to Mars finally takes shape. But it goes horribly wrong because of a malfunction and the whole crew perishes in it. This launches a series of debate where people question the need of another such mission while the scientific community tries to gather support to prepare another team for the next mission. Tom Hagerty is one of the people who gets entangled in this mess. He is an astronaut and for the second mission, he is chosen as the commander. As he and his team prepare for the next mission, before they leave the Earth, they have to get some things done and set some records straight. Due to their personal problems, tensions arise among the team members.
Read More: Best Netflix Shows of 2018
7. The Path (2016- 2018)
This world is home to people of different faiths. Everyone is free to follow whatever religious path they want to tread upon. The latest addition in the list of new age religions is Meyerism. Doctor Stephen Meyer had climbed the ladder of enlightenment and attained the universal truth which he now wants to impart to the rest of the world. The following of his religion has been increasing slowly and steadily, and the Lane family is dedicated to it. Eddie Lane, like many others, attended a spiritual retreat in Peru in order to strengthen his position in the religion and rise up on the spiritual ladder. His wife and children are also the devout followers of Meyerism. But a vision in the retreat causes Eddie to question his faith and wonder if the religion is the right path and its founder is the right leader to follow.
Read More: Best HBO Shows of 2018
6. Casual (2015-2018)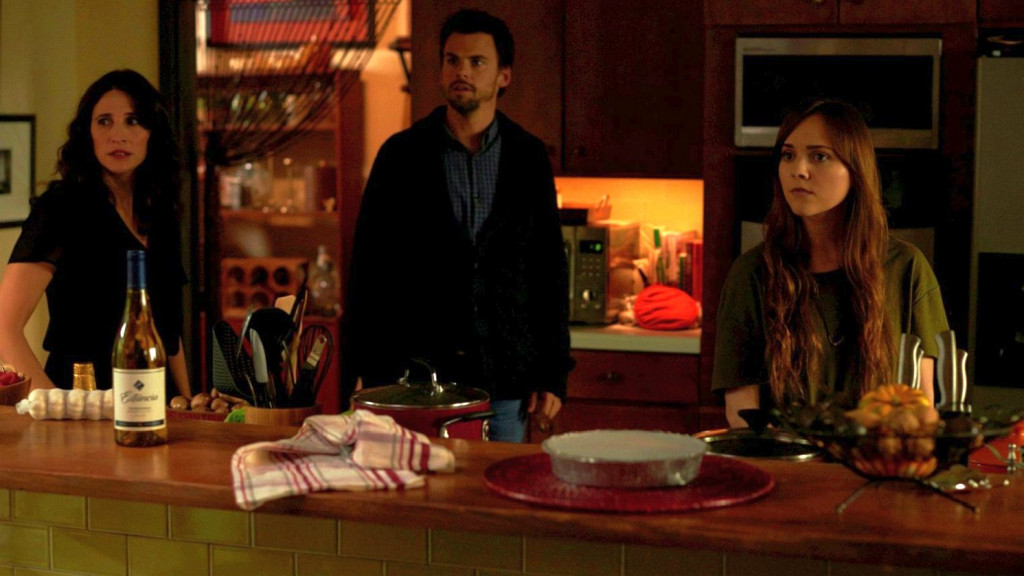 Valerie had a successful career and a happy family. But that fell apart when she found her husband cheating on her with a younger woman. This broke her heart and she decided to divorce her husband and take her teenage daughter, Tara to live with her brother Alex. Alex has been living alone because he never really got into a serious relationship. A womanizer with a man-child sort of personality, he has been wading in the dating pool for a long time. More so, owing to his experiences, he founded a dating site which turned out to be quite successful. When Valerie came to live with him, he decided to use the site to find dates for her, as well as himself. Apart from these two, there is Tara who is beginning to explore the world of dating. As the three of them try to find their way out of singlehood, they become entangled in a chain of events that become the source of hilarious situations.
Read More: Best Vampire Movies of 2018
5. Into the Dark (2018- present)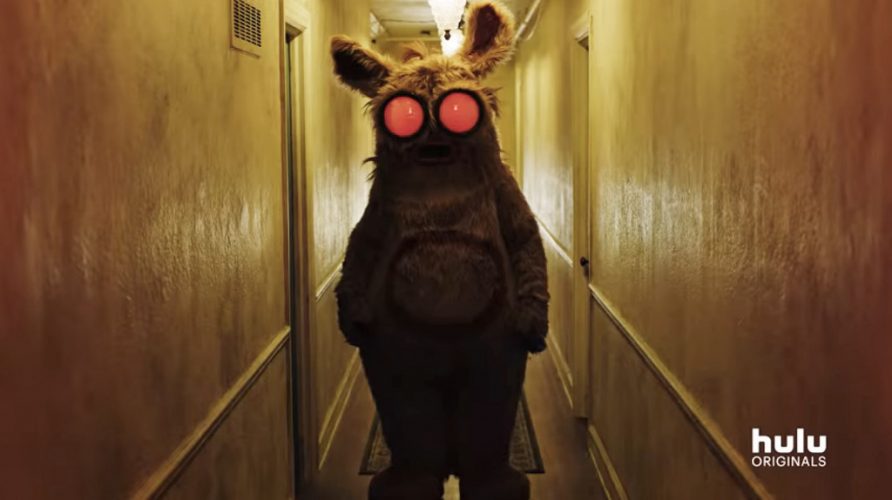 Most television shows spin complicated stories and carefully count their steps to release critical information at the end of every season so that the audience will come back for more in the next season. One story continues to extend, adding one character after another, with twists and turns and every trick out of the writers' bags to keep the viewers hooked. But, sometimes, the audience wants something short and precise, condensed and impactful. Something that they can finish in a short time but still take with themselves after it's done. No, I am not talking about films. I am talking about anthology shows. Over the years, there has been a considerable increase in the number of TV shows that like to wrap up their stories in a season, and some others, in an episode. 'Into the Dark' is one of them. Falling under the category of horror, it employs the setting of festivals to tell the stories that crawl under the skin of the audience. The show has only recently premiered in Hulu, so only two episodes have been released by far. You still have time to catch up on them before the next one airs.
Read More: Best Disney Movies of 2018
4. Harlots (2017- present)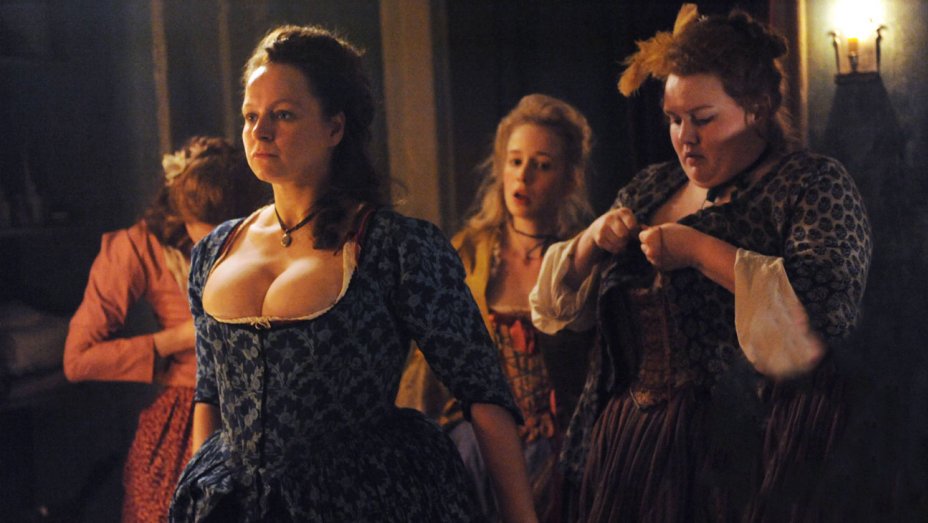 It is the year 1763 and the business of prostitution is one of the most profitable businesses in London. One such owner of this business is Margaret Wells. She has been catering to the needs of the men looking for a quick affair away from the scrutiny of their wives and mistresses. Her clientele ranges in all sorts of societies, but the highest rung is still out of her reach. And that is where the best business is. Margaret has been thinking about moving her establishment to a place where she can attract customers who are more respectable and considerably richer than the ones who currently pay her. Along with her business, Margaret also takes care of her two daughters, Charlotte and Lucy. Even they are not untouched by her ruthless ambition as she had auctioned the virginity of her older daughter, and for the remaining investment in her new establishment, she is ready to sell her younger ones as well. Putting a leash on her ambitions are other factors that threaten her career. The increasing religious propaganda in the society has been turning people towards closing down such places. Apart from this, Margaret faces competition from another woman who already owns a successful business in high society.
Read More: Best Superhero Movies of 2018
3. The Looming Tower (2018)
This show is based on the Pulitzer Prize-winning book of the same name by Lawrence Wright and covers the events before the 9/11 attack. It traces the origins of Al Qaeda, referencing to the situations that led to its formation, while also showing how the FBI and the CIA continuously competed to attain information regarding terrorist attacks that were being planned by the terrorist organization. Set in the late 1990s, it portrays the growing influence of Al Qaeda and Osama bin Laden and the increase in the popularity of the organization. During this time, both the government organizations had their own squads assigned to keep an eye on the emerging force and to gain intel on them. Although both the organizations had been working towards the same goal, they were highly competitive in the information gathering process. This unhealthy competition and the lack of coordination between the agencies led to a catastrophic event that changed the course of American history.
This gripping drama comes with well-spun characters and an intricately woven storyline that delivers a hard-hitting message. Keeping itself rooted in the reality, 'The Looming Tower' did not hesitate from commenting on the politics that went behind the scenes. Neither did it compromise its accountability for the sake of increasing the thrill.
Read More: Best Action Movies of 2018
2. Castle Rock (2018- present)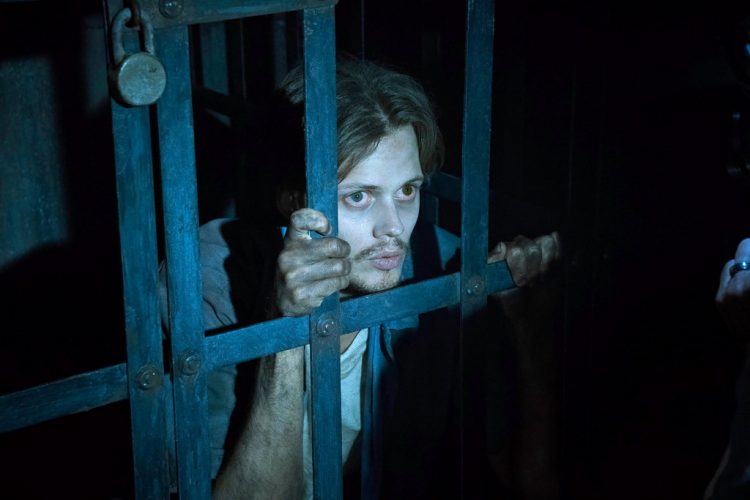 No one tells horror stories like Stephen King. Aptly called the King of Horror, his stories have been the reason for nightmares of children and adults, alike. The ardent fans of Kings stories have ransacked his novels and found a common string tying them all together. 'Castle Rock' gives a ground to these theories and brings together all the incredible tales to materialise the King-verse. For added authenticity, Bill Skarsgard, Pennywise from 2017's 'It', and Sissy Spacek, Carrie from 1976's 'Carrie', are a part of the cast.
The story starts in the Shawshank Prison where a mysterious inmate who had been locked in an underground cage is discovered. Known as The Kid, the inmate asks for a death-row lawyer. Their interaction starts a chain of events that change the course of their future and forces them to re-evaluate their past. The show intertwines the stories of some of the best works of King, like, 'It', 'The Shining', 'Misery', 'Dreamcatcher', 'The Green Mile', 'Salem's Lot', and many more. The tone of the show becomes dark and increasingly sinister with every episode and the unpredictability of the plot keeps the audience on the edge of their seats. To make things more exciting, Stephen King himself acts one of the executive producers of the show, along with J.J Abrams, the creator of a bunch of other mind-blowing shows.
Read More: Best Heist Movies of 2018
1. The Handmaid's Tale (2017- present)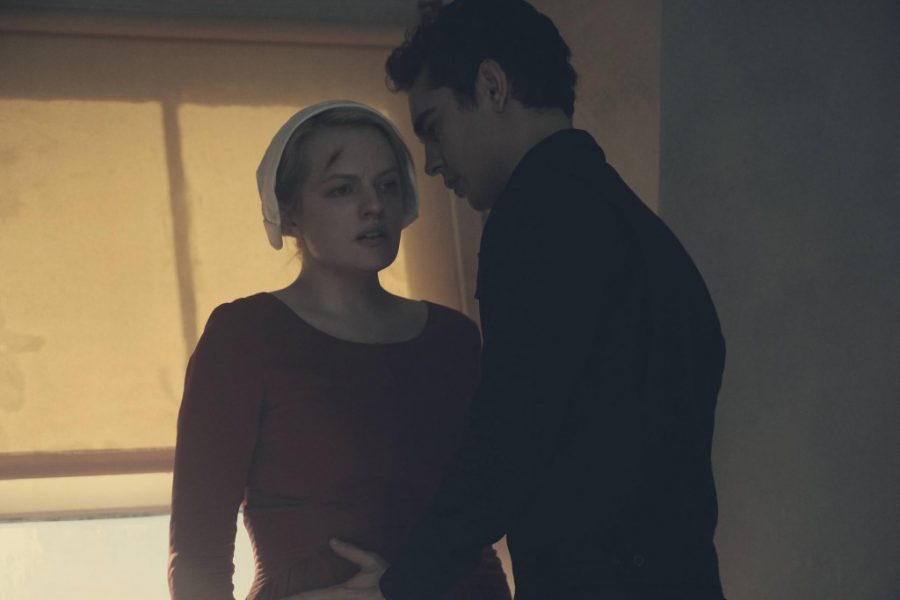 Based on the novel of the same name by Margaret Atwood, 'The Handmaid's Tale' is one of the most critically acclaimed shows of this time. Set in a dystopian world, it paints the picture of a society that has broken all bounds of patriarchy and the subjugation of women. Due to STDs and environmental pollution, the fertility has decreased considerably and in order to keep the population going, fertile women are assigned to rich men as their sex slaves so that they can bear children for them. Stripped of all their rights, the women are categorised according to the work they are assigned and wear clothes of colours that represent their categorisation. June Osborne had a normal life before this new structure of society emerged, separated her from her family and forced her to become a Handmaid for the Waterford family. She spends her days in the hopes of being free again and reuniting with her family.
Read More: Best Netflix Shows of 2018