'Castlevania', an adult animated TV show, is inspired by the 1989 video game Castlevania III: Dracula's Curse. The series also contains plot lines from Castlevania: Curse of Darkness. The episodes chronicle the adventures of Trevor Belmont, who protects his country Wallachia from Dracula and his vampire minions.
Combining fantasy with dark medieval elements, this anime series introduces us to the Belmont clan, which was disgraced in the past, and has only one last surviving member, Trevor Belmont. He attempts to save the world from being destroyed by the evil and cunning Vlad Dracula Tepes. Belmont, along with his team, embarks on a mission to defend humanity from the grief-stricken villain. Count Dracula is currently seeking vengeance from all the inhabitants of Wallachia after his wife is falsely accused of witchcraft and is burned at the stake. He and his army of vampires create havoc in the country, causing people to live in constant fear. But monster killer Trevor tries to foil his attempts by allying with Sypha Belnades and Alucard.
Now, if you are done with the show, we are here to help you with the consequent search for titles that are similar in style and tone to this highly entertaining animated series. With that said, here's the list of best shows similar to 'Castlevania' that are our recommendations. You can watch several of these series like 'Castlevania' on Netflix, Hulu or Amazon Prime.
10. Blood+ (2005-06)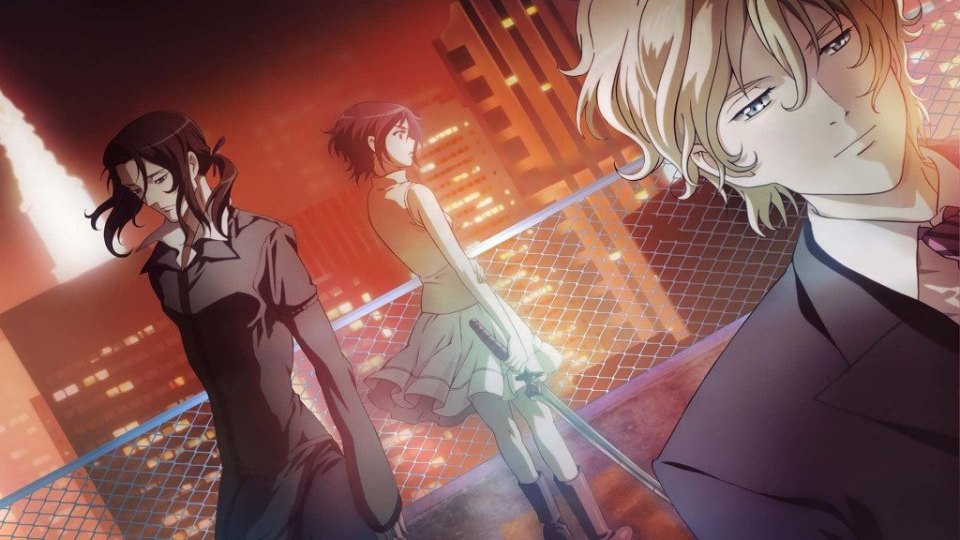 'Blood+', a Japanese anime series, is directed by Junichi Fujisaku. It first debuted on Japan's Animax channel on October 8, 2005. The story takes inspiration from 'Blood: The Last Vampire', a 2000-released anime movie, and takes you to Okinawa City, located on Okinawa Island, in the vicinity of the US Kadena Air Base. It introduces us to Saya Otonashi, who lives with her adoptive family and suffers from both amnesia and anemia. However, after she is bitten by a Chiropteran, a fictional bat-like entity, that survives by feeding on blood, she posseses the power to defeat them. The rest of the episodes chronicle her journey as she partners with her allies and sets out on a mission to defend the world from this Chiropteran threat.
9. Buffy the Vampire Slayer (1997-2001)
'Buffy the Vampire Slayer', a famous supernatural teen drama series, is an adaptation of the 1992 film of the same name. Created by Joss Whedon, it aired from March 10, 1997, to May 20, 2003. The series revolves around a young woman named Buffy Summers, who is a vampire slayer. Although Buffy wants to lead the life of a regular girl, she is often called upon to battle evil forces such as vampires, demons, and other dark entities. And gradually, she begins to accept her destiny.
8. Hellsing: Ultimate (2006-12)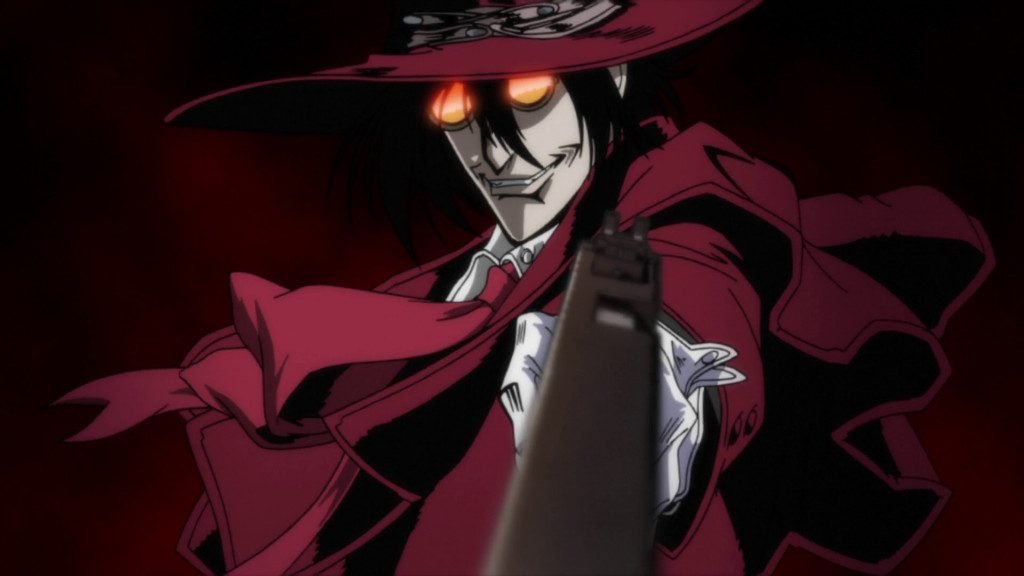 'Hellsing: Ultimate', written and illustrated by Kouta Hirano, is a Japanese Manga series that first debuted on Young King OURs in 1997, concluding with its finale in September 2008. The series revolves around the Hellsing Organization which fights against vampires, ghouls, and several other sinister entities. Helsing derives its name from the Royal Order of Protestant Knights which was previously led by Abraham Van Helsing. His main aim was to discover all undead creatures that threaten the existences of his queen and his country. The team, presently under the leadership of Sir Integra Fairbrook Wingates Hellsing, the original Hellsing's daughter, carries out the same mission. Other characters who play major roles in the series are the trusted family butler Walter C. Dornez, the most powerful vampire Alucard, and former police officer Seras Victoria.
7. Devil May Cry: The Animated Series (2007)
'Devil May Cry: The Animated Series' is yet another Japanese anime series, inspired by the video game series by Capcom, which is again adapted from the Italian poem Divine Comedy by Dante Alighieri. Set in a timeline between Devil May Cry and Devil May Cry 2, this show premiered on WOWOW TV network on June 14, 2007. Spanning 12 episodes, it returns to tell the story of Dante who is financially broke and continues to hunt demons. Other important characters are Dante's agent Morrison and a young orphan girl named Patty Lowel, who develops a father-daughter bond with him.
6. Nightwalker: The Midnight Detective (1998)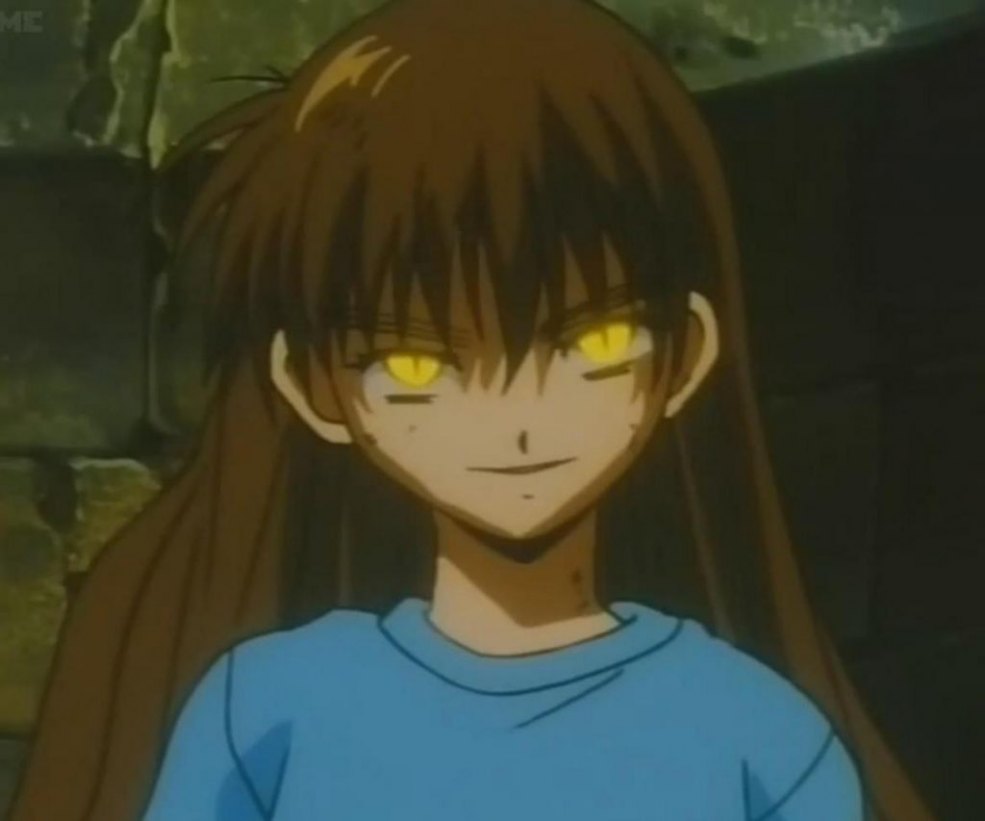 'Nightwalker: The Midnight Detective' is created by Ayana Itsuki and is based on the video game named 'Mayonaka no Tantei Nightwalker'. Combining elements of horror, supernatural entities such as vampires, and investigation scenes, this unique detective show adopts a different approach to the otherwise conventional genre.
5. Blood-C (2011-12)
'Blood-C', a sequel to 'Blood+', is a Japanese anime TV show that ran from 2011 to 2012. This second installment of the 'Blood' franchise revolves around Saya Kisaragi, a skilled swordswoman, who otherwise leads a seemingly normal life. She is given the responsibility of defeating the Elder Bairns by her father. These entities are monsters who survive by feeding on human blood. As she struggles in her quest, she becomes more desperate, as she begins losing more of her close people to the villains. Along the way, she also unravels secrets about her own identity and discovers dirty truths about the history of the town.
4. Dracula (2013-14)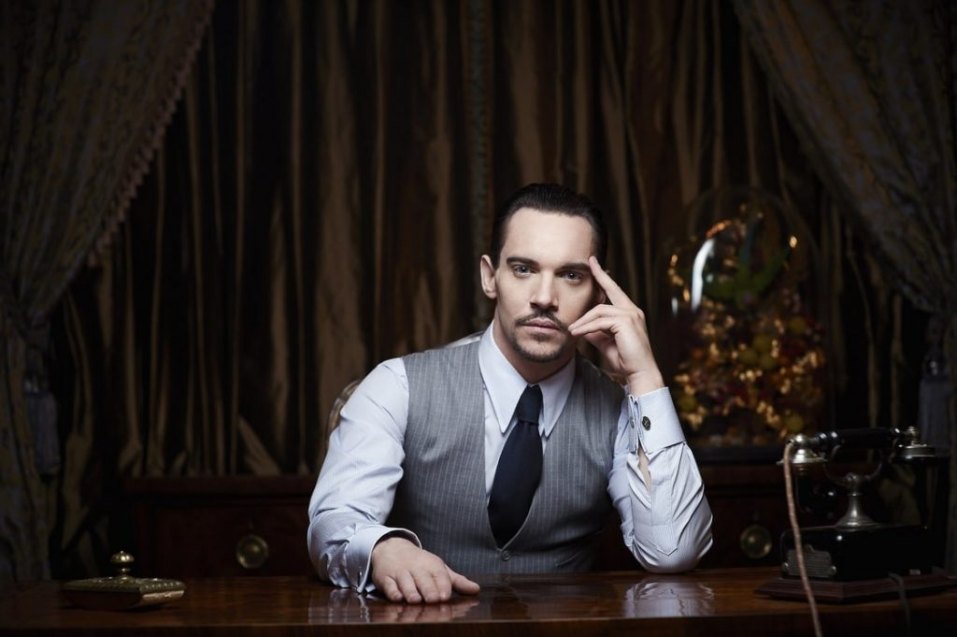 Released in 2013, 'Dracula', a British horror TV show, is inspired by the original novel Dracula and premiered on NBC in the US and on Sky Living in the UK in 2013. Created by Cole Haddon and Daniel Knauff, it chronicles the life of Dracula, who is now residing ins London, in the disguise of an American entrepreneur named Alexander Grayson. He claims that he can bring contemporary science to the city and better Victorian society. However, in reality, he plots to take his revenge from the notorious, power-hungry organization named the Order of the Dragon, which had previously created havoc and destroyed his life. Meanwhile, we also see Abraham Van Helsing, who had helped free Dracula from the prison the Order placed him in, also wants to seek revenge from the organization. The two form an uneasy alliance and try to take matters into their own hands. However, matters are further complicated when Dracula falls in love with a human woman who he thinks resembles his wife.
3. Hemlock Grove (2013-15)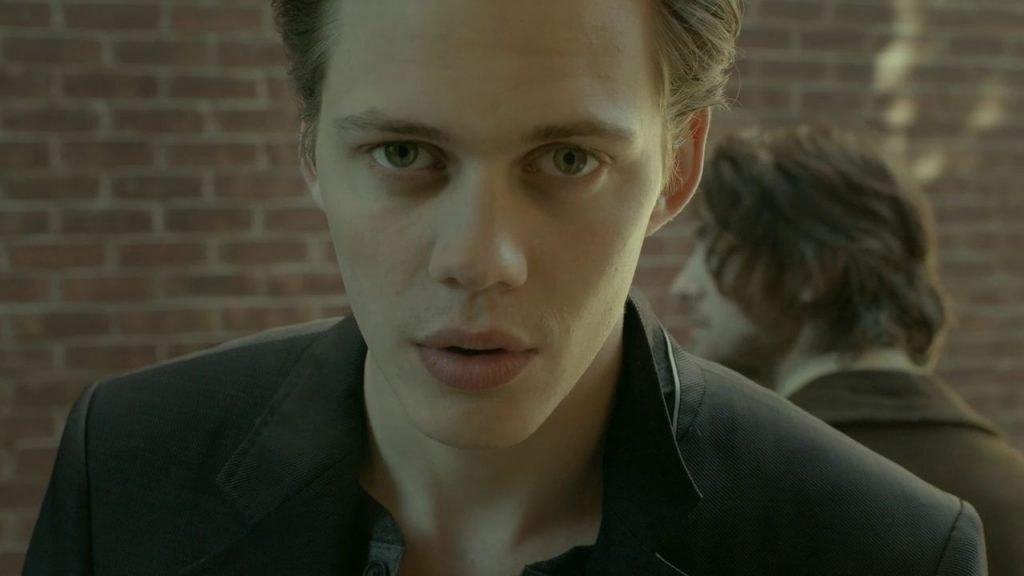 'Hemlock Grove' is an adaptation of the novel of the same name written by Brian McGreevy. Executive produced by Eli Roth, this is a Netflix Original drama that takes us to the mysterious locality of the fictional town, named Hemlock Grove. This dilapidated neighborhood in Pennsylvania houses several strange families, sinister forces, and evil entities. The populace comprises two completely diverse social sections — the extremely rich and the extremely poor. After a series of horrific crimes take place, we get to witness the many fearsome secrets that this town holds.
2. The Vampire Diaries (2009-17)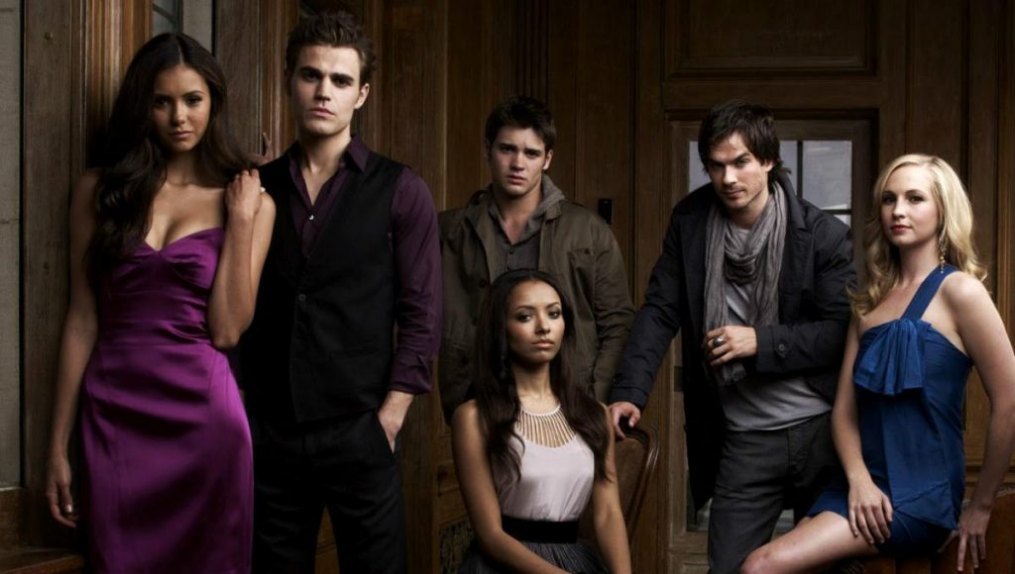 'The Vampire Diaries', a supernatural teen drama TV show, is developed by Kevin Williamson and Julie Plec. It is an adaptation of the acclaimed novel series of the same name penned by L. J. Smith. Spanning 171 episodes over its course of seven seasons, this series aired from September 10, 2009, to March 10, 2017. The show introduces us to a high school teen named Elena who comes face to face with Stefan on her first day at school and becomes immediately drawn to him. But she is yet to discover that he and his brother Damon are actually vampires.
1. Vampirina (2017-)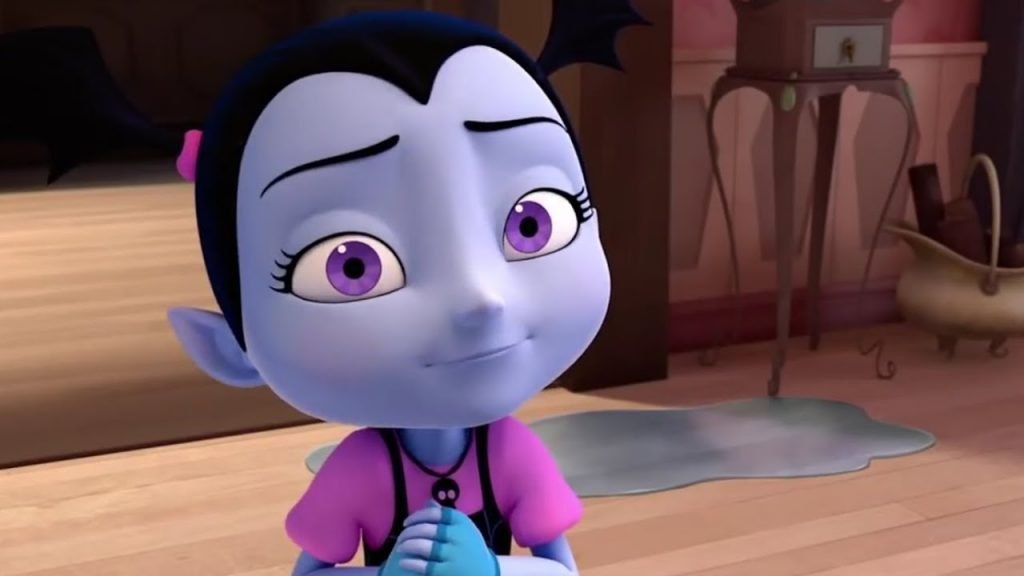 'Vampirina', our last entry on the list, assumes a somewhat lighter tone than all its predecessors on this list. This computer-animated Halloween fantasy musical children's TV show debuted on October 1, 2017. Adapted from the Vampirina Ballerina books series, it revolves around Vampirina Hauntley, also known as Vee. When her family moves from Transylvania to Pennsylvania to open a bed and breakfast venue, named the Scare B&B for ghoul, vampire and goblin visitors, Vee becomes the new kid on the block who has to adapt to her surroundings. On the other hand, her parents also have to learn the "Pennsylvania way" of handling things in order to adjust with their neighbors.
Read More: TV Shows Like The Marvelous Mrs. Maisel