A movie with the concept of a treasure hunt is like an ultimate whodunit, with a huge stake to claim at the end. It makes the audience excited as unknowingly along with the protagonist, they also go through the series of clues and traps to look out for the treasure. The search for a hidden stash of riches has its own charm and provides enough thrills added with a dash of danger. Perhaps that's the reason year after year, treasure hunt movies have always managed to pull crowds into the theaters. We, at The Cinemaholic, looked around and curated a list of top treasure hunting movies ever made. You can watch some of these best treasure hunting movies on Netflix or Hulu or Amazon Prime.
15. Pirates of the Caribbean: The Curse of the Black Pearl (2003)
The film's staginess and more serious tone helped ground the old school action/adventure trappings more in reality, but none of the Pirates of the Caribbean films are really worth taking this seriously. The series was begging for more inspired reworkings of pirate lore – without a few sea monsters you might as well be watching a seafaring swashbuckler of actual substance like Master and Commander. A rich amalgamation of fantasy, swashbuckling heroes, horror and comedy of errors, it went on to become one of the biggest blockbuster. For that a huge credit goes to Johnny Depp for playing Captain Jack Sparrow so spectacularly. Also starring Geoffrey Rush, Orlando Bloom and Keira Knightley, it became a major franchise churning sequels and spin offs.
14. Cutthroat Island (1995)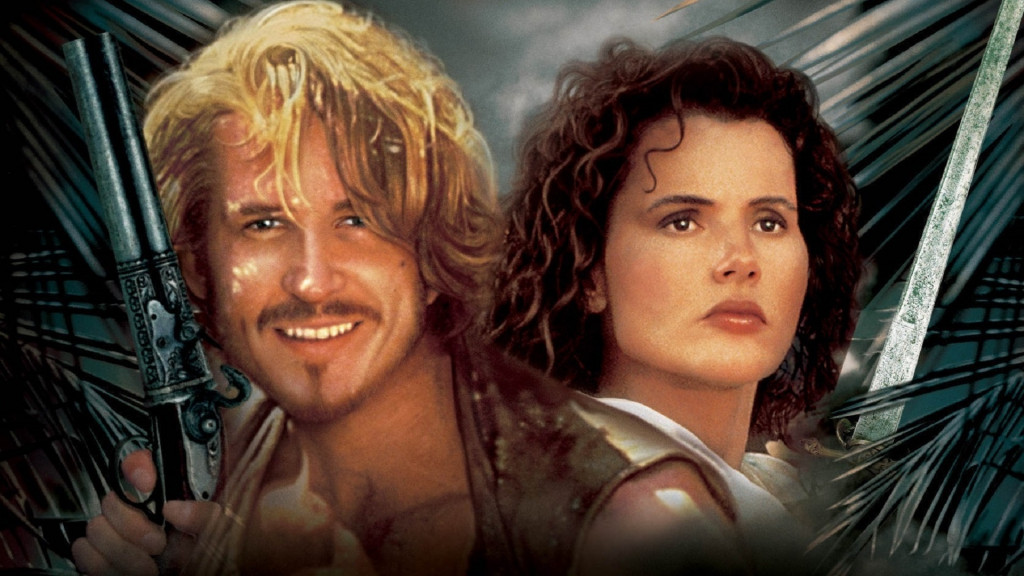 Cutthroat Island is a 1995 romantic comedy adventure film that features pirate's adventures. It covers the story of Morgan Adams, a pirate, who is set to hunt down her uncle and fellow pirate Dawg Brown, to get her father. Her father, while dying, gives her a treasure map. In order to get a translator, Morgan meets a thief named William Shaw and falls for him. As they together advance to search for the treasure, they are met with several difficulties, which tests their love and commitment.
13. Pirates of the Caribbean: Dead Man's Chest (2006)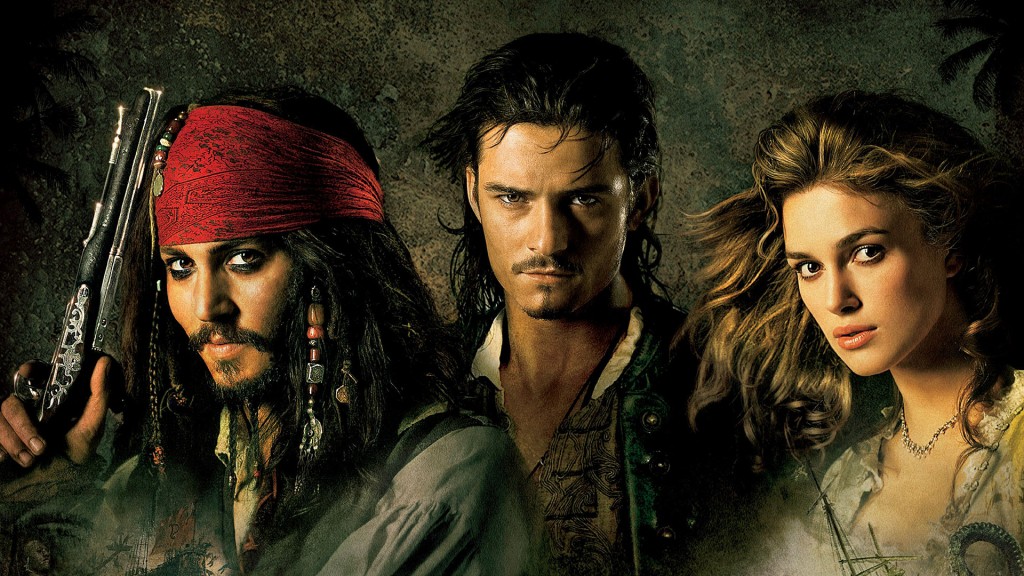 The first part of the two-part Pirates trilogy capper was the moment when Verbinski and company fully flexed their financial and imaginative freedom. It all implodes soon after the story ends with its cliffhanger, but Dead Man's Chest works on its own as a brawny and ballsy buccaneer blockbuster, grabbing at multiple influences from film history, mainstream mythology and set-ups from the first film. Echoing the likes of King Kong and Raiders of the Lost Ark, Dead Man's Chest is never boring but hardly congested or overdone – as escapism, it's about as much as you can ask for from a tentpole summer blockbuster. Depp's performance as Sparrow this time around was as funny as he ever was, the character's climactic comeuppance is a smart choice, especially with the rest of the movie's population less crudely drawn than the original. The highest grossing Pirates movie was and remains the most justifiably popular of the series.
12. Sinbad: Legend of the Seven Seas (2003)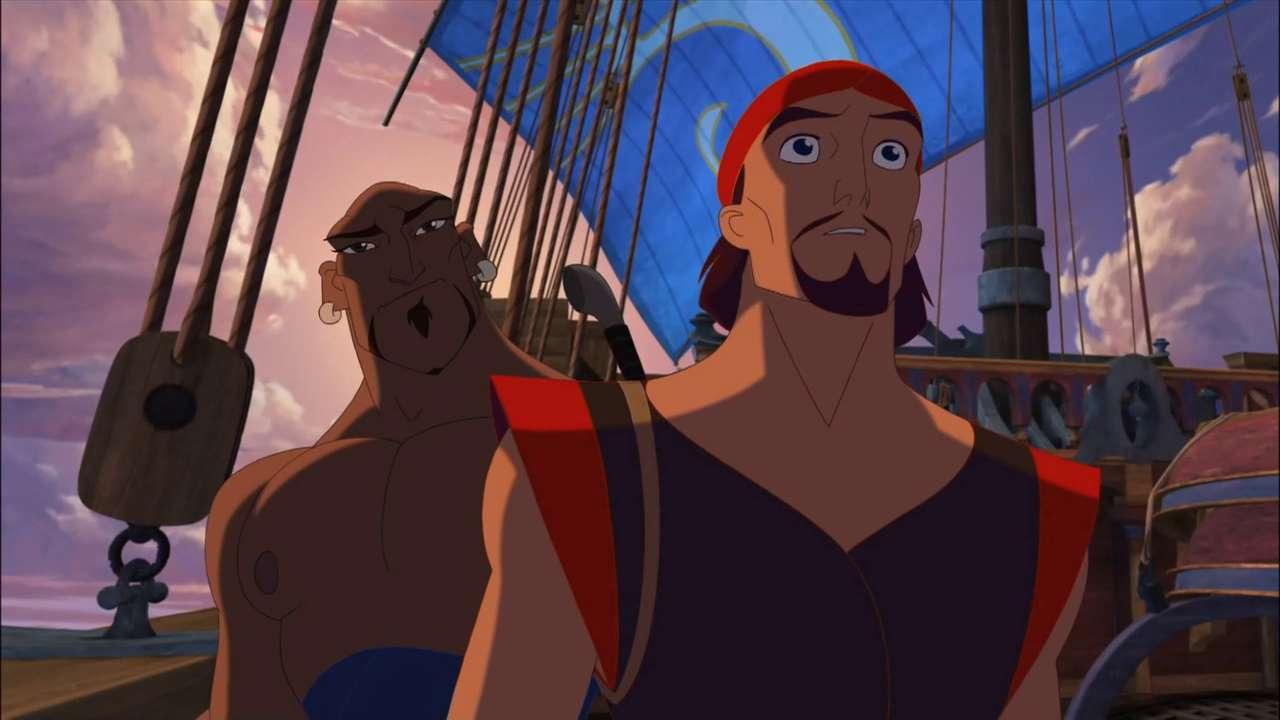 Sinbad: Legend of the Seven Seas is a 2003 American animated adventure film that covers the story of Sinbad, a pirate who travels the sea to recover the lost Book of Peace from Eris to save his childhood friend, Prince Proteus from accepting Sinbad's death sentence. The movie is a true pirates tale covering several adventures of the journey, facing mythical wrath and creatures to unwillingly help a friend.
11. Kumiko, The Treasure Hunter (2014)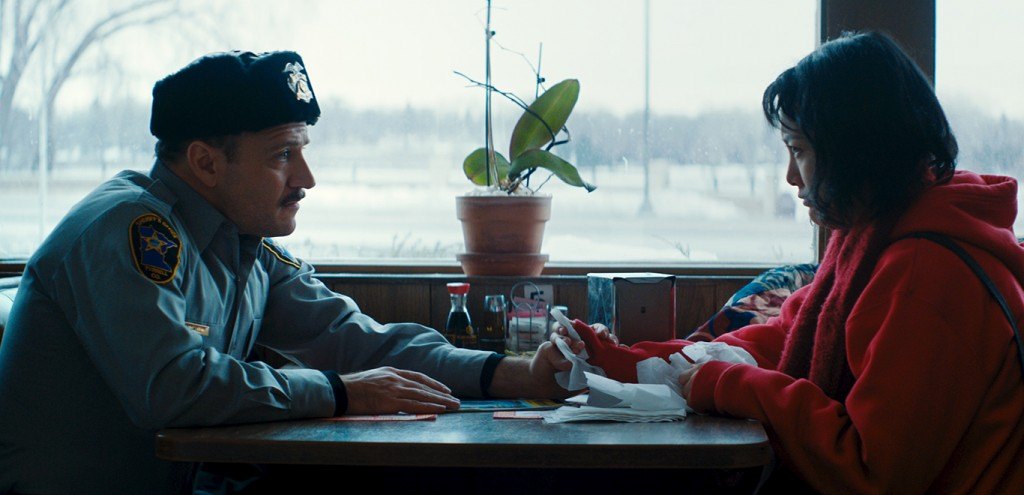 While most of the treasure hunt movies are fictional, 'Kumiko' in the garb of a treasure hunt, looks into human psyche and its peculiarity. Kumiko is based on the urban legend about a lonely girl who sets out on a mission from Tokyo to United States to discover the missing ransom money, featured on the movie 'Fargo'.Her loneliness stems from a general apathy towards her from everyone around. This drives her onto a fateful journey, where she believes that she could recover the missing money from the movie. It's a poignant tale where the viewer already knows the inevitable fate of the protagonist but still hopes for the best.
Read More: Best Spoof Movies of All Time
10. Romancing the Stone (1984)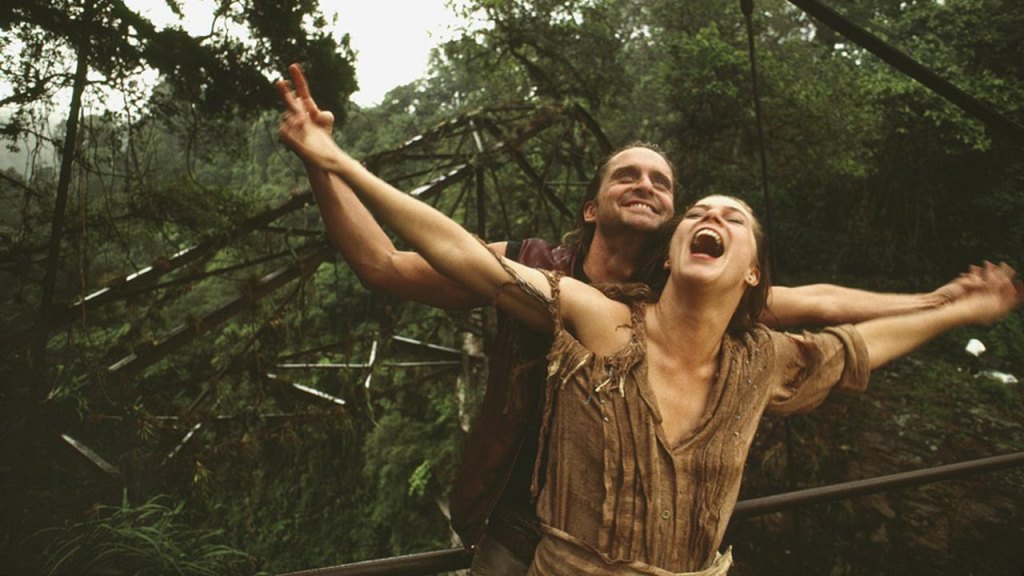 A hot Michael Douglas and an even hotter Kathleen Turner star in this entertaining tale of action, adventure and the search of an emerald named El Corazón. Turner plays Joan, a novelist who sets out to free her sister from her abductors by handing out a map. Douglas plays the handsome Jack Colton who's a smuggler who meets Joan on her trip and eventually ends up helping her getting the treasure. An entertaining script, with humorous situations playing around the leads with funny villains on their heels was well appreciated by the audiences, earning itself a Golden Globe for best movie- comedy or musicals.
Read More: Best Police Corruption Movies of All Time
9. King Solomon's Mines (1950)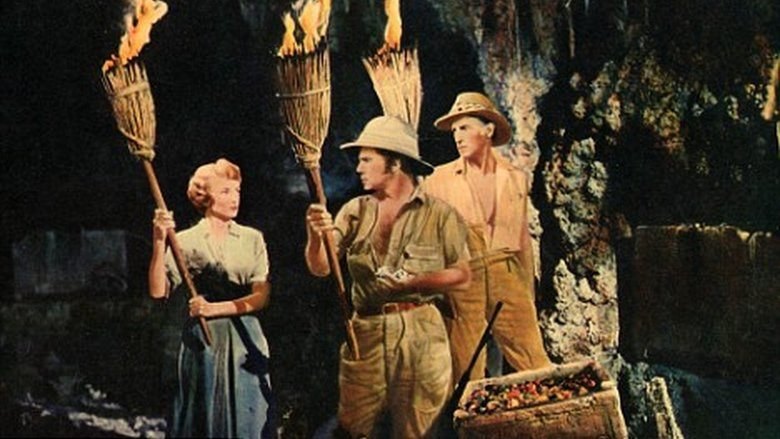 Before the spectacles of visual effects ruled cinema, 'King Solomon's Mines' enthralled the audience with its scenic cinematography of Africa and its culture. Based on H Rider Haggard's epic adventure novel, it tells the story of adventurer Allan Quatermain and his quest for the fabled mines of King Solomon. It's a wholesome movie with a picturesque Africa in the background and its rich flora and fauna in abundance. One of the highlights of the movie is the exotic dance of the Watusi tribe in its full glory. The film won the academy award for best cinematography as well as best editing.
Read More: Best Movie Prequels of All Time
8. National Treasure (2004)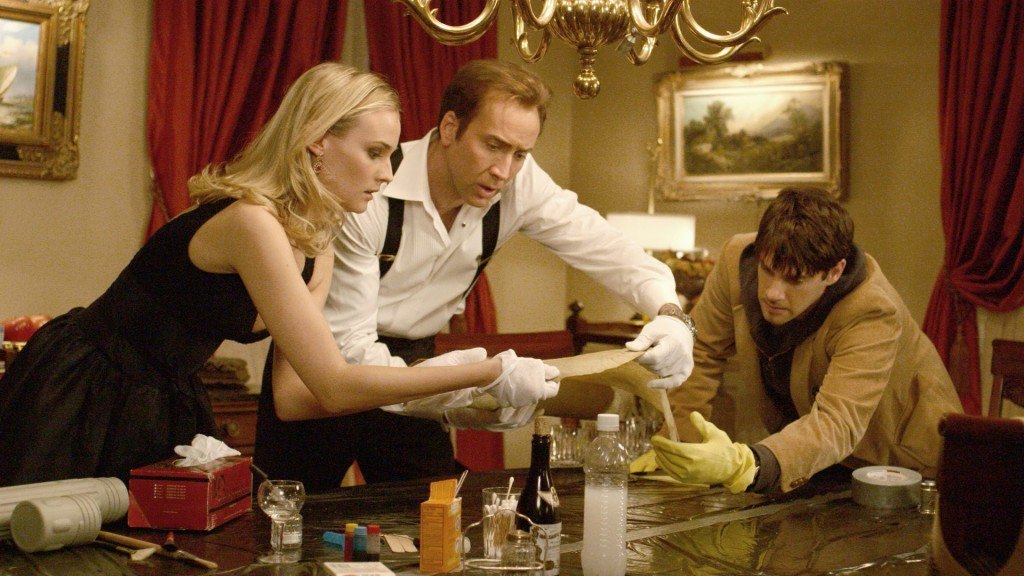 Consider this. A treasure consisting of jewels, gold and many valuable artefacts dating back to ancient Egypt is hidden by the founding fathers of America, somewhere in the country. And the clue to it, is on the Declaration of Independence scroll. So what does protagonist Ben Gates do? He steals it, ensuring a thrilling chase across the country where he keeps on solving further clues to the hidden treasure. Part history, part fiction and a whole lot of fun, that's what 'National Treasure' is all about. Released to mixed reviews, it still enjoys regular reruns on television.
Read More: Best Marriage Movies of All Time
7. Mackenna's Gold (1969)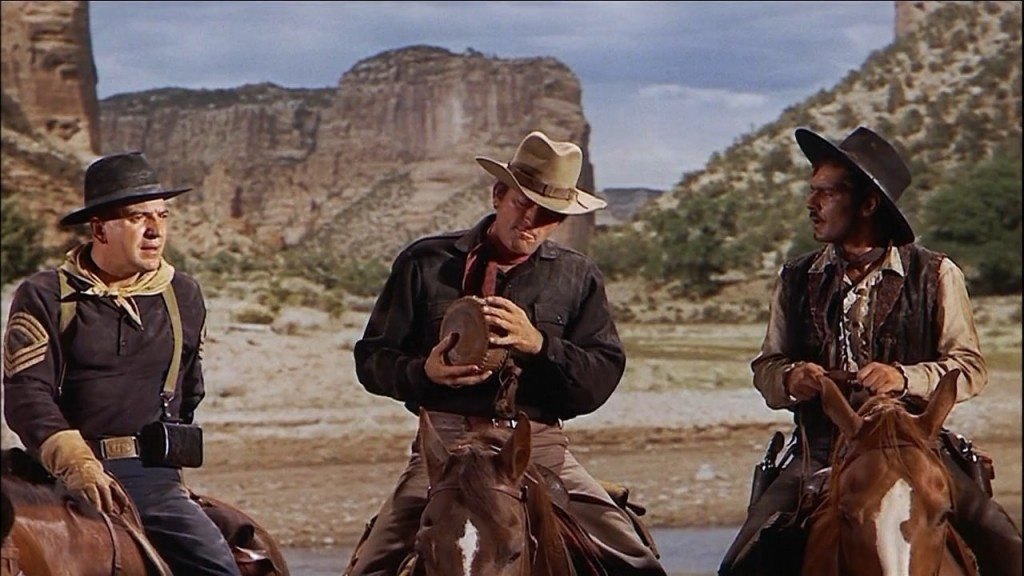 When it released in 1969, the opinions were largely negative. The New York Times went on to say that it is a 'Western of truly stunning absurdity and a thriving example of how to succeed by failing big'. But whoever has seen 'Mackenna's Gold' will agree to the fact that it's a perfect example of today's all star cast biggies with wholesome entertainment and wafer thin plots. Starring two huge stars of the time, Gregory Peck and Omar Sharif, it tells the story of a lost apache treasure in canyons whose whereabouts is known to only one man – Marshall Mackenna. The rest of the story forms as how different groups of men seek the treasure and fight for it. With multiple special effects and a fabulous score, this movie clearly aims to be an enormous spectacle.
Read More: Best Creative and Imaginative Movies of All Time
6. Time Bandits (1981)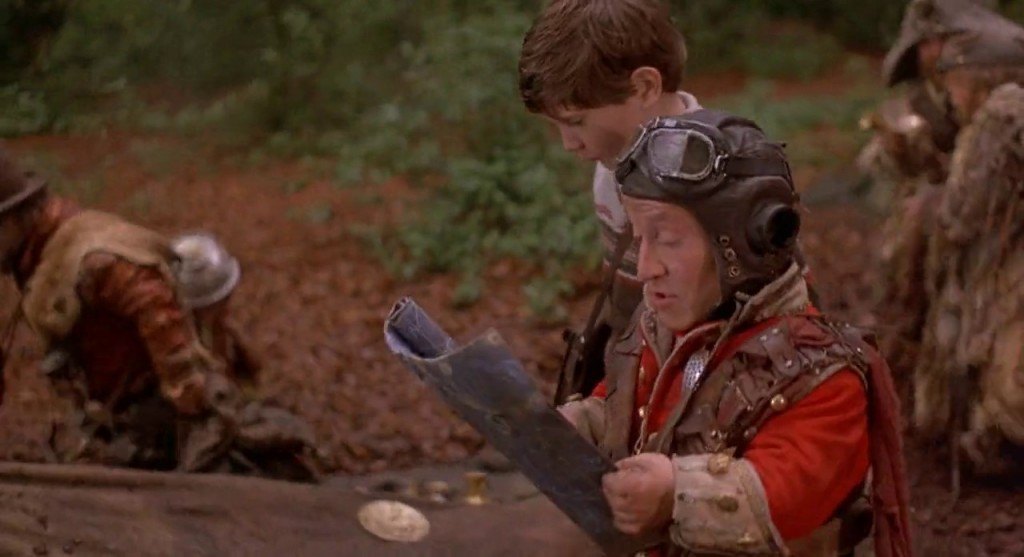 A history obsessed kid starts seeing things and beings coming out of his cupboard. Curious, he joins them on a journey across times, on a treasure hunt. Re-living history on his way, he meets historic figures such as Napoleon, Robin Hood and even lands up on a sinking RMS Titanic. Directed by Peter Gilliam, it showcases humour atypical of Monty Python and through a curious child's eyes, an universe of fantasy unveils in front of the viewer. It's an ode to the unending and vivid imagination of the youth.
Read More: Best Con Artist Movies of All Time
5. The Adventures of Tintin (2011)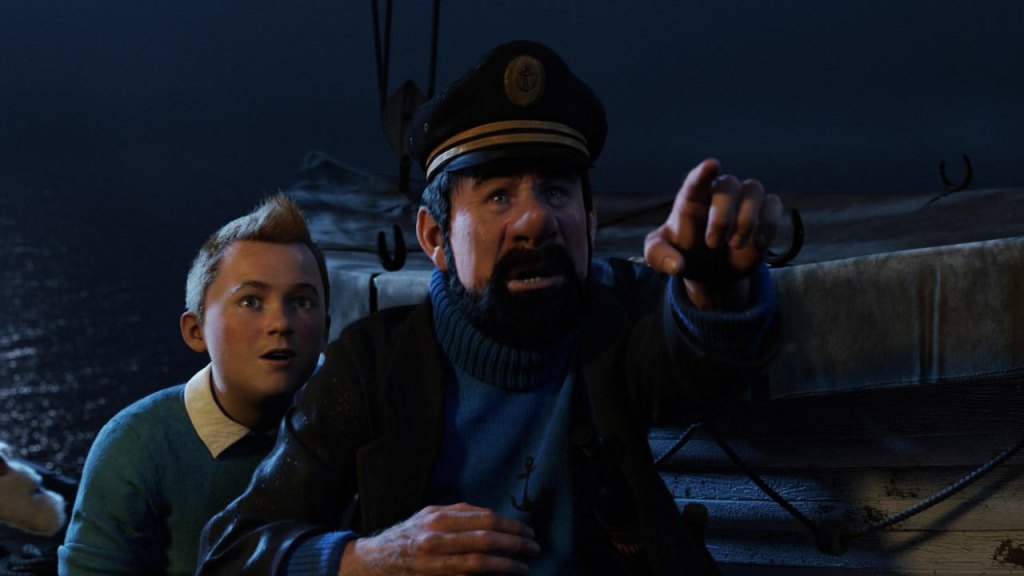 Making one of the most loved literary characters across all ages, in the form of Cinema is no mean feat. So two modern masters Steven Spielberg and Peter Jackson joined hands to recreate Tintin in a 3D motion capture format and result was no lesser than a magnum opus. Tintin, Snowy and Captain Haddock set out for an adventure to uncover the treasure of the sunken ship Unicorn. Starring Jamie Bell, Andy Serkis and Daniel Craig, the movie was highly praised for its spectacular visual effects and entertaining story.
Read More: Best Existential Movies of All Time
4. It's a Mad, Mad, Mad, Mad World (1963)
Arguably one of the most finest comedies ever made on celluloid, it's also a clever treasure hunt where every party is trying to outwit the other ensuring rib tickling hilarity in the process. A dying gangster lets out his secret to a group of motley passersby that a loot of $350,000 is buried under the 'Big W' in a park near Mexico border. It results in a mad rush where everyone, along with their respective groups bring the house down with their antics to get their hands on the loot. If you haven't seen it, go for an epic chase for the treasure under the 'Big W'!!
Read More: Best Book to Movie Adaptations of All Time
3. Indiana Jones and the Last Crusade (1989)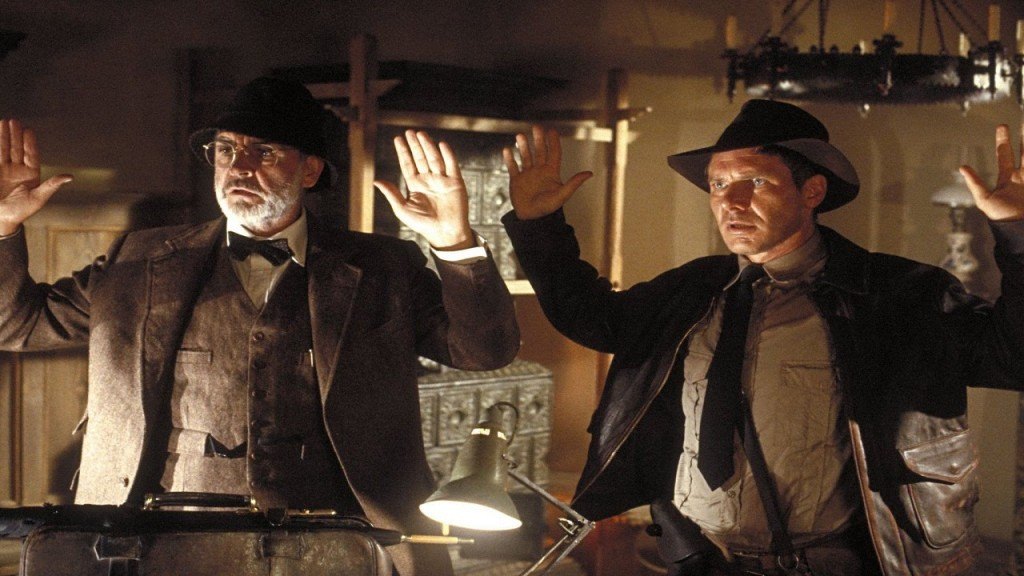 A text book manual on 'how to make an epic treasure hunt movie with loads of adventure' is what this movie all about. Directed by the visionary Steven Spielberg, 'Last Crusade' released to a thunderous response from audience. A treasure hunt of epic proportion, ranging from the catacombs of Venice to the murderous Nazis of Castle Brunwald, ultimately ending at a boobytrapped Petra for the Holy Grail which was a chalice from the biblical Last Supper, before Dan Brown's version screwed our heads! Starring Harrison Ford in the titular role, it also had Sir Sean Connery as senior Jones. Apart from the thrilling adventure, it had many entertaining moments of the blow hot-blow cold relationship between the Joneses.
2. Treasure Island (1950)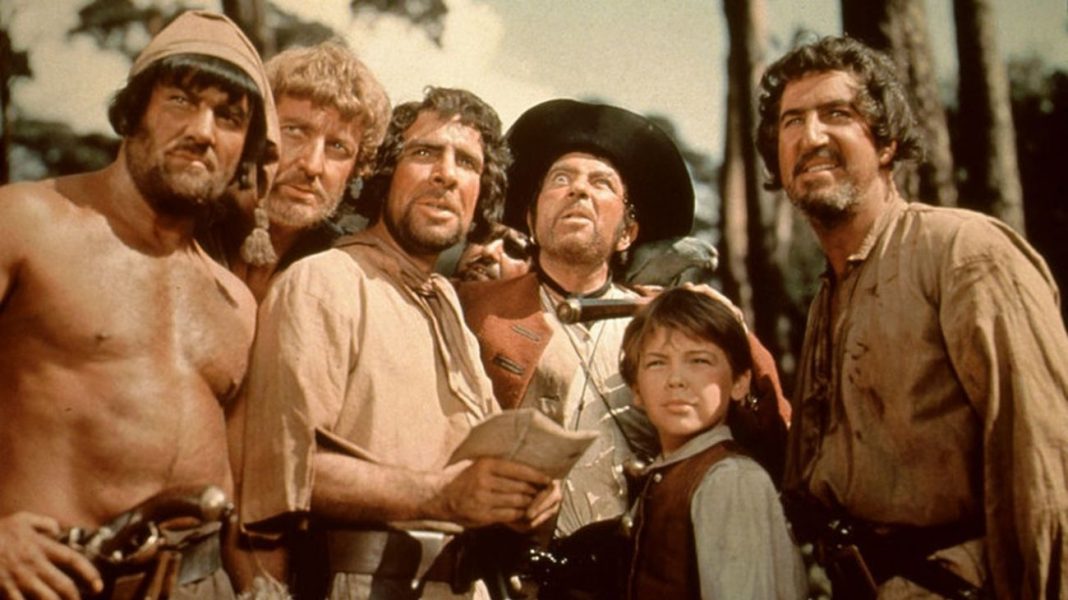 Based on a novel of the same name by R. L. Stevenson, Treasure Island is considered one of the most impressive movies about treasure hunt, corruption, greed, action, and adventure. The story revolves around Jim Hawkins, who runs a small inn along with her mother. One day, a former-pirate named Captain William Bones, a sickly tempered drunkard comes to the inn. He gives Jim a treasure map after being visited by two fellows pirated, a note marked with black spot. The same night, the Captain is found dead, and an attack takes place at the inn. Tim shows the map to Trelawney, who decides to hunt for the map and gathers a crew, which includes Long John Silver. The crew sets out, and at sea, several incidents take place that includes crew murdering each other, plans to kill others and take the money and other corrupt thoughts surround the ship.
Read More: Best James Bond Villains of All Time
1. The Treasure of Sierra Madre (1948)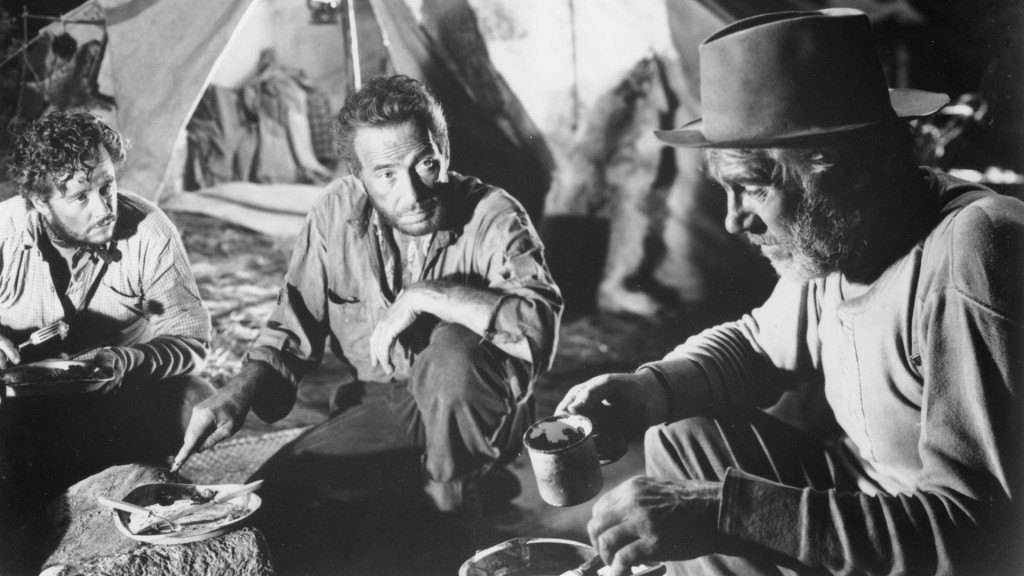 Often treasure hunts are about the adventure and the adrenaline rush associated with it. But very few stories are there which speak about the emotions that people undergo while embarking on a journey to get that gold. 'The Treasure Of Sierra Madre' tells a story where the lust for the gold brings unsavoury changes in the characters ultimately resulting in their individual desolation. While the focus is on the greed corrupting the conscience, it's the study of human character under adverse situations that stays with the viewer. A tragic tale of greed and betrayal, this movie won the academy award for best director, best adapted screenplay and best supporting actor. Starring Humphrey Bogart in one of his best works, over the years this has become a cult classic for cine lovers around the globe.
Read More: Greatest Movie Endings of All Time