Spoof or parody is the form of art, where the humour comes from satirical treatment of the subject matter in hand. Historically the street plays or the monologues of the comedians were known to draw analogy from the court of justice or the royal court's decisions and then present them humorously to the audience, while putting forward the actual point. With time, the street plays evolved into theatre and actors, among which many were eminent personalities of the time, who used this unique medium to present their points. Many were put behind the bars for lampooning the Government. Soon movies took the place of theatres and this unique way of protest carried on its legacy. Over the time, the protests fell behind and this unique genre of film making, got limited to entertainment only. Many call them outlandish caricatures. Many don't even consider them a genre. But they have withstood the test of time and are here to remain for long time.
We, at The Cinemaholic, bring you the list of top spoof movies ever, based on actual movies. You can also watch some of these spoof movies on Netflix or Hulu or Amazon Prime.
15. Scary Movie (2000)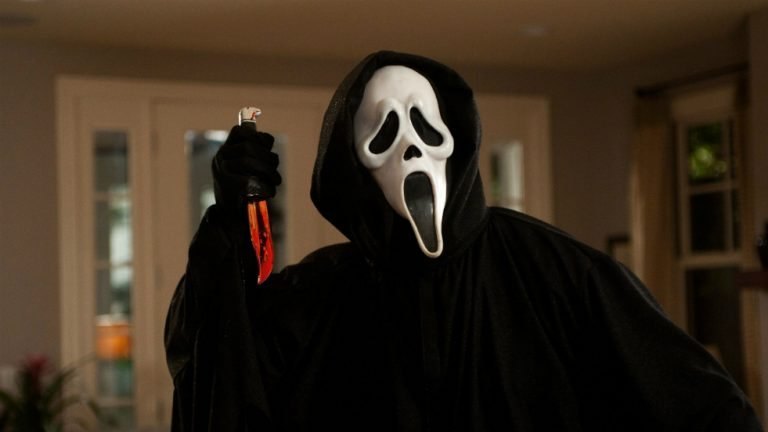 When movies like 'Scream' and 'I Know What You Did Last Summer' brought in fans of the teen slasher genre to the theatres, it was natural that somebody will take up the task to lampoon the films. The Wayans brothers just did that with 'Scary Movie'. The premise was simple, take up the basic plot point of a masked murderer slashing teenagers, bomb it with numerous double meaning innuendoes, with cross referencing numerous film cliches and voila ! you've made a film. Opened to mixed reviews, it went on to become one of the most successful spoof movies. It opened the gates to many such movies, which unfortunately never could reach the success levels of 'Scary Movie'.
Read More: Best Single Movies of All Time
14. Johnny English (2003)
When the top agent of the British secret service dies in the line of action and remaining agents get blown away at his funeral, the responsibility of the crown and its monarchy comes to the most inept agent – Johnny English. Spoofing the pants off the atypical spy movies-with-gadgets style of film making, 'Johnny English' was written by Neal Purvis and Robert Wade, who had prior experience of writing two Bond films. Rowan Atkinson played the titular role with élan and brought the house down with his antics. Two scenes stand out in particular- one where English disrobes the Archbishop of Canterbury to prove he's a fake and two where a surveillance video shows him to be dancing at a Abba song.
Read More: Best French New Wave Films of All Time
13. Hot Shots Part Deux! (1993)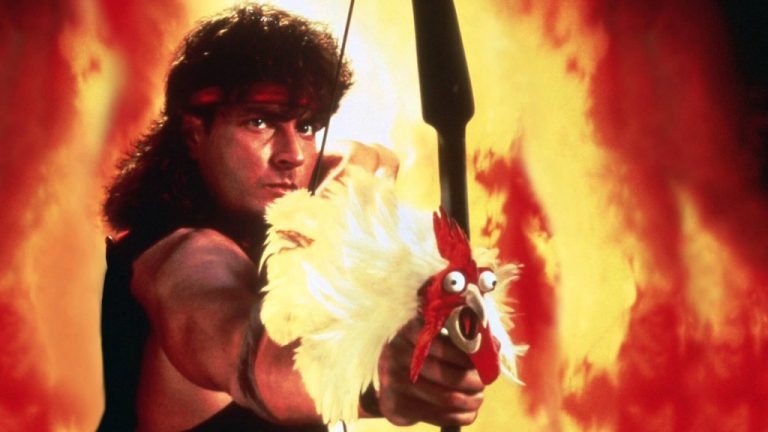 Hardly anyone would have thought of making a Terminator-esque sequence of Saddam Hussein and a pup getting fused together ! Or for that matter, a Rambo inspired hostage situation where the protagonist, on finding he's out of bullets, fires a hen at the adversary, instantly killing him. Bizarre yet outrageously funny, that's Hot Shots Part Deux! for ya. It's the sequel to 'Hot Shots !' and lampoons the 'Rambo' movies, Casablanca, Terminator, Apocalypse Now and what not! Starring Charlie Sheen as Topper Hurley, 'Hot Shots Part Deux!' is a laugh riot.
Read More: Best Mother's Day Movies of All Time
12. Walk Hard – The Dewey Cox Story (2007)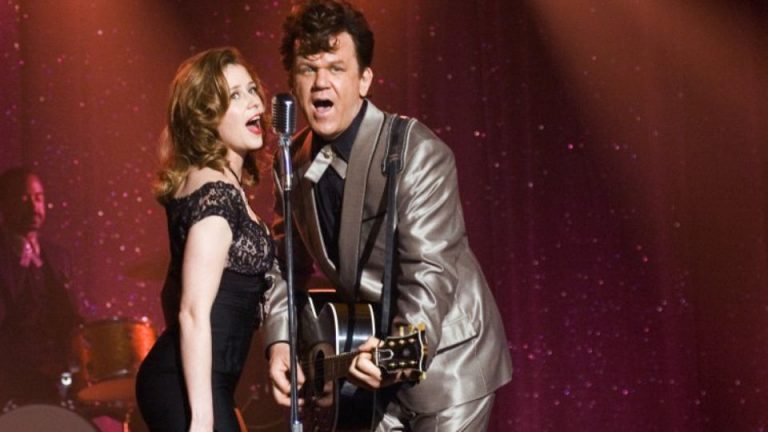 Walk Hard' is pure fun, as it pokes into Hollywood's affinity with musical biopics. It follows the life and times of a musician and parodies the way biopics are made, referencing every cliches that one finds in a biopic. It follows the textbook path of a musician's life in movies, going topsy turvy through the glamourising world of sex, drugs and rock 'n' roll. The script is co-written by Jude Apatow, hence loads of sexual innuendos are thrown in for laughs. John C Reily plays the titular role and models his character on the lines of Jimmy Hendrix, Ray Charles and Johnny Cash.
Read More: Best Slow Cinema Movies of All Time
11. High Anxiety (1977)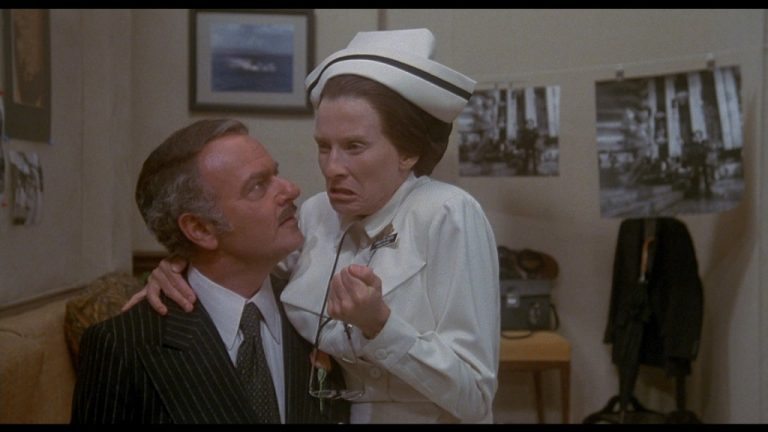 When it comes to parody, can Mel Brooks be left behind? Known as the king of satire, Mel Brooks directed and starred in 'High Anxiety' which parodied Alfred Hitchcock's films. It features several sequences from famous Hitchcock-ian thrillers such as 'The Birds', 'Vertigo', 'Psycho', 'North By Northwest' etc.. Mel Brooks plays the protagonist who himself has a fear of heights, gets attacked by pigeons and almost gets stabbed in the shower ! The movie was well appreciated by critics and audience alike. Even Alfred Hitchcock was so impressed by Mel Brooks' work that he presented him with the case of an expensive wine, expressing his gratitude.
Read More: Best Br. Bean Movies
10. Austin Powers – International Man Of Mystery (1997)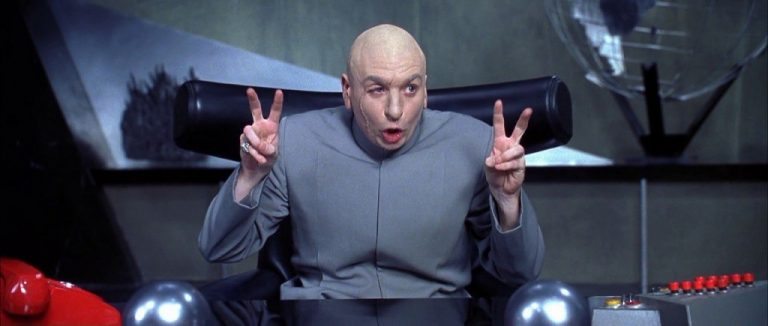 A super spy in the sixties, goes to cryo-sleep and wakes up in the nineties to counter his arch nemesis. Before you think it's a sci-fi, I dare you again ! Before Mike Myers did worse roles such as the Guru, he was Austin Powers/Dr Evil. And boy, live wires weren't as alive as he was ! Spoofing every James Bond film that had released prior to it, 'Austin Powers' is a crazy film but then sometimes it's fun to be ridiculous. Mike Myers plays both the protagonist Austin Powers and the antagonist Dr Evil with equal aplomb. The movie cracks numerous crude jokes with multiple sexual innuendos making it one of the most raunchiest comedies ever. The movie spawned two more sequels.
Read More: Best Drama Romance Movies of All Time
9. Tropic Thunder (2008)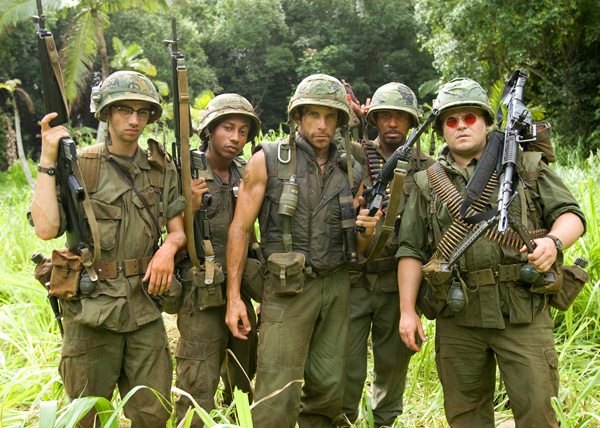 Have you ever heard of Kirk Lazarus, who has won five oscars and then goes up dying his skin black, to prep for a role? No, well what about Tugg Speedman then? The star of the high octane action 'Scorcher' series? Oh rats, do you even know the ill tempered producer Les Grossman? The common thing between these three, is a profound satire involving the so-called method actors of Hollywood and their tryst to make a Vietnam war film. 'Tropic Thunder' is a class act and is perhaps a text book manual on how to make satirical pieces. Directed by Ben Stiller who also stars in it, the movie goes to its top gear thanks to the effervescent Robert Downey Jr as Kirk Lazarus and a brilliant Tom Cruise, as the profane Les Grossman.
Read More: Best Childhood Movies of All Time
8. Spaceballs (1987)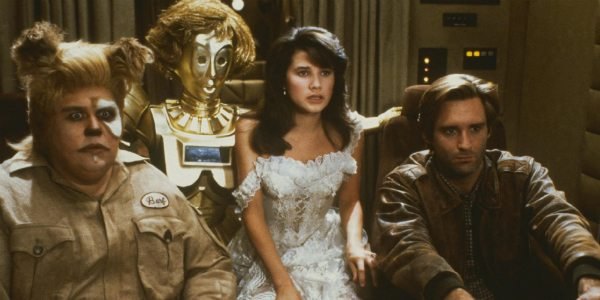 To make fun of something iconic as 'Star Wars' needs guts as one false step and everything will fall flat. Many comics have satirised the events of 'Star Wars' to induce laughter out of the audience, most popular being 'Robot Chicken' and 'Family Guy'. One of the earliest proponents of this unique genre was Mel Brooks. As he did with 'High Anxiety', he took George Lucas into confidence and came up with a screwball comedy, satirising the events of 'Star Wars', known as the 'Spaceballs'. It uses the basic premise of 'Star Wars' and references many sci-fi films set in space such as 'Alien', 'Planet Of The Apes' etc..It's said that Lucas was highly impressed with the entire treatment of his beloved project and sent out a note of appreciation to Brooks.
Read More: Most Realistic Romantic Movies of All Time
7. Naked Gun (1988)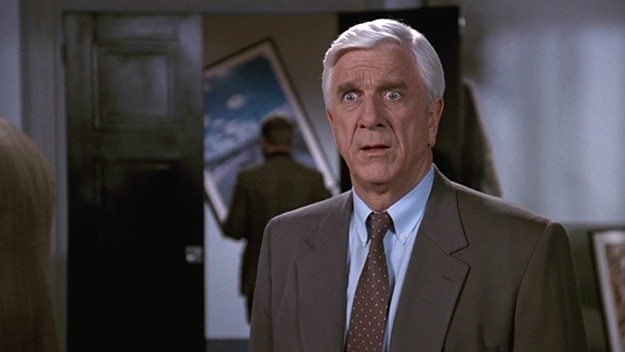 Many of us have seen the bumbling, farcical face of a police man, who ends up saving the country, even if he has an IQ of an seven year old. Leslie Nielsen became this face and will always remain as the goofiness personified. One of the funniest films to have existed, 'Naked Gun' tells the story of a cop, who's out to clear his partner's name in a drug bust gone wrong. Now on paper, this may look like an average buddy cop movie, but take my word, it's not. Incredible gags with jokes bordering on stupidity , this also throws in side plot to assassinate the queen. But then who cares about the plot anyway? Watch out for Leslie Nielsen's incredible ability to fool himself, in this classic parody of police movies.
Read More: Greatest Criminal Masterminds in Movies
6. Blazing Saddles (1974)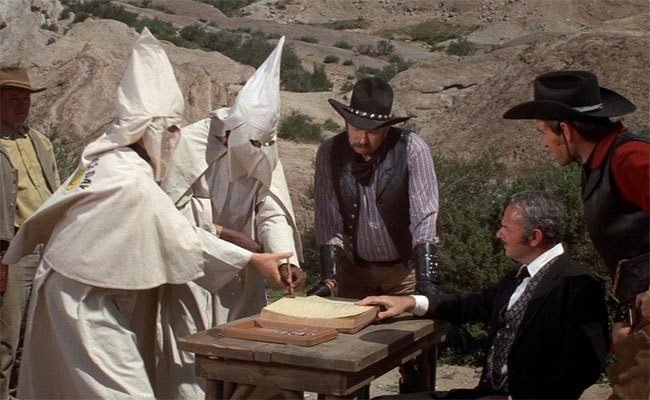 Perhaps the funniest film made on American fantasy of westerns style of film making, that ruled in the seventies, 'Blazing Saddles' is directed by Mel Brooks, who brings in an amalgamation of slapstick comedy along with loads of offensive jokes bordering on racism and spoofs the pants off the Western genre of film making. An all white American town is threatened by a rail road expansion, the town's African-American sheriff gets ready to protect it, while saving himself from deadly plans of the antagonists. It was styled on the lines as the film that Clint Eastwood and John Wayne refused to make.
Read More: Best Suicide Movies of All Time
5. Airplane! (1980)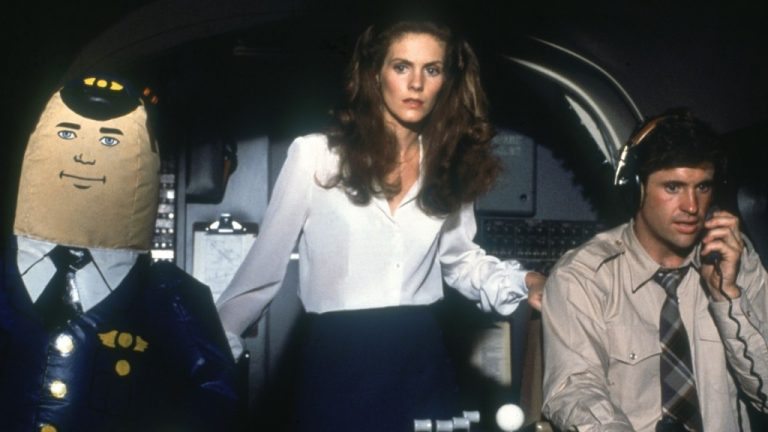 The next time, you watch a disaster movie where a brave man risks his life to save the plane from being destroyed, think about 'Airplane!' I can guarantee that the stress will turn into to a mad chuckle. One of the most outrageous movies to have been made, satirising every disaster films on its way, 'Airplane!' is one hell of a ride. When an Airplane! full of passengers goes through a crisis, it comes down to an alcoholic pilot, who himself has the fear of flying, to land it safely. With a laugh-a-minute gags and wonderful dialogues, this movie is hilarious to its core.
Read More: Best Home Invasion Movies of All Time
4. Hot Fuzz (2007)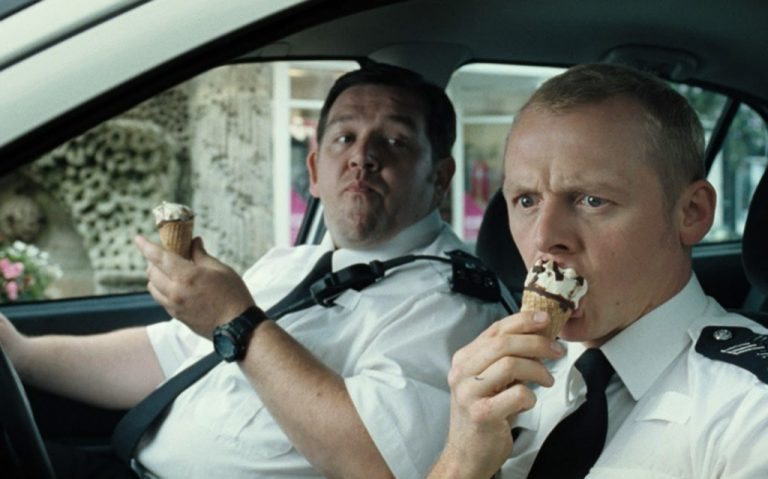 Take 'Lethal Weapon'. Mix it with a quarter of 'Rush Hour' and 'Bad Boys'. Then whip it up, with a dash of 'Point Break' and voila ! The perfect antidote to the numerous buddy cop movies is ready. That's 'Hot Fuzz' for ya ! Starring Simon Pegg and Nick Frost, this movie takes potshots at many buddy cop movies, that once were a crowd favourite. When a top London cop is transferred to the sleepy town of Stanford, where crime percentage is zero. As he lands up, he sees suspicious deaths which the town folks dismiss as mere accidents. Partnering a bumbling lazy constable, he investigates further. The result turns out to be a much deeper conspiracy and ends up in mayhem and a laugh riot.
Read More: Best Documentaries of All Time
3. Shaun Of The Dead (2004)
For every zombie movie out there, 'Shaun Of The Dead' is an homage as well as a brilliant spoof of the genre as a whole. When a bumbling Shaun, played by Simon Pegg discovers the entire town is infested with zombie attacks, he take charge to save his family from it. Horror and comedy are two distinct genres and mixing them together is no mean feat but director Edgar Wright just manages to do that. He brings the house down with some brilliant performances from his cast, especially that walk pretending to be zombies, among a herd of undeads. Over the years, 'Shaun Of The Dead' has become a cult classic for its unique horror comedy.
Read More: Best Movies Shot With a Handheld Camera
2. Life Of Brian (1979)

For a guy, who is born on the same day and in the next room as Jesus, life takes a double turn, when he is mistaken for being the promised messiah to the millions. What follows, is the work of a pure genius and a perfect parody to the loads of religious themed movies of the yore. Monty Python's 'Life Of Brian' was considered to be blasphemous and many countries banned it for its so-called controversial take on the life of the messiah. Over the years, it achieved the status of a cult movie and remains the benchmark for all parodies. A perfect satire on blind faith and organised religion passing onto million of followers, 'Life Of Brian' is a masterpiece.
Read More: Most Overhyped Movies of All Time
1. Monty Python And The Holy Grail (1975)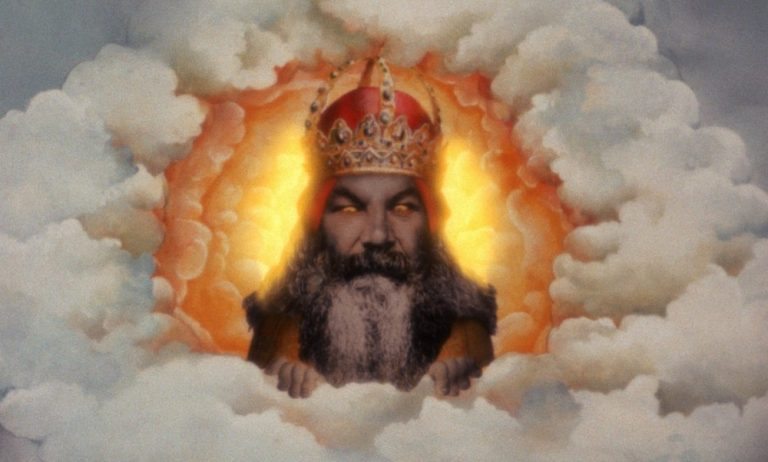 Based on the legend of King Arthur and his famous knights, this movie tells the story of the knight's quest for the holy grail. Labelled as one of the most hilarious films ever made, this one is the stuff of legends, both literally and metaphorically. From the trojan rabbit to the killer bunny, from the castle of Aarrrgh to the castle Anthrax, everything in this film is a madcap ride. It has been 42 years since it was released, but it remains as the silliest and equally brilliant movies to have been made. 'Monty Python and The Holy Grail' is the one to be watched again and again, just to relive those magical absurdities created by Terry Gilliam and company.
Read More: Best Comedy Movies