Television has for a long time now continued to broadcast rather mature content and with new blockbuster shows on the block like Game of Thrones, television shows have begun to explore sex in all its glory and somewhat ickiness (yes Jaime and Cersei, I'm looking at you!). 2017 was a fine year seeing as some pretty great shows aired or were returned on air and they featured some really steamy scenes. Here is the list top television sex scenes of 2017.
10. Riverdale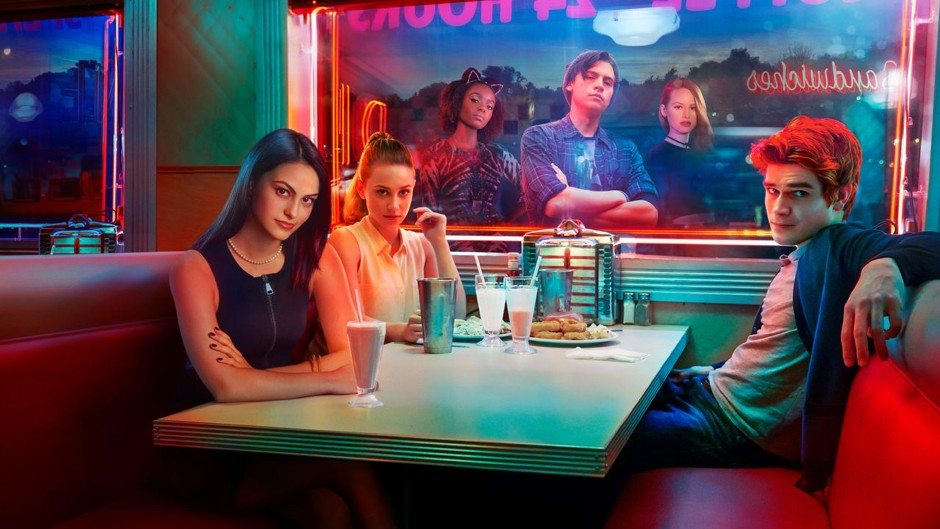 This teenage drama is making waves and is soon becoming as addictive as the Archie comic world. The show is based in Riverdale, on the lives of Archie Andrews, Veronica Lodge, Betty Cooper and Jughead Jones.While the comics have always shown Archie torn between the two girls Betty and Veronica, the show digressed to show Archie and Veronica in a relationship. The big moment came in season 2, episode 1 when Veronica hopped into the shower with Archie. Alright, despite making a concession for the fact that the mood was really weird because Archie's father had just been shot and he was worried for his father's life, yet the craving for companionship manifested in the sexual encounter was really well shown. And we've got to admit, that a girl doing what she wants is not just empowering but also incredibly hot when it comes to sex.
Read More: Actresses Who Went Nude For Movies
9. Jane the Virgin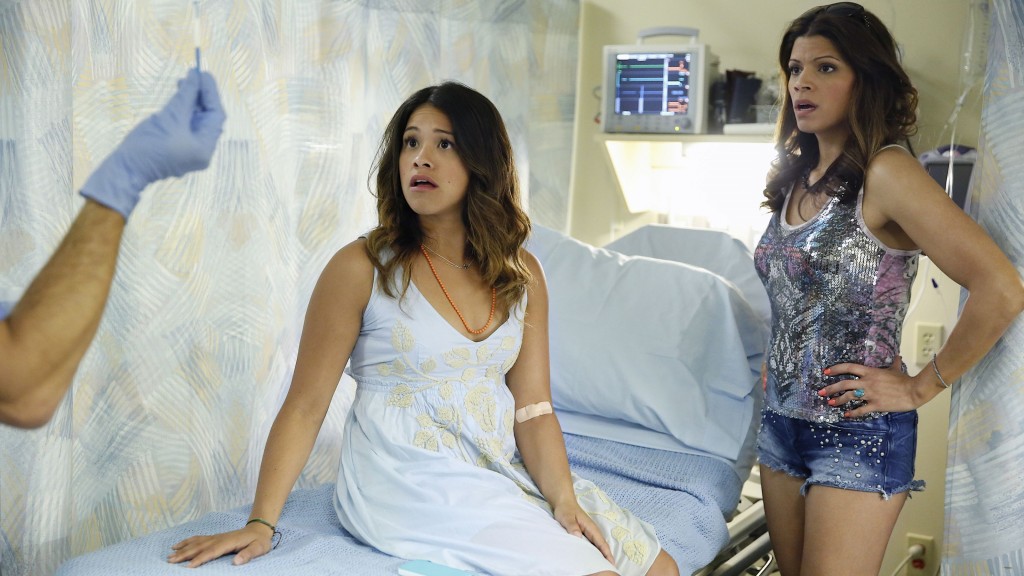 Starring Gina Rodriguez, this show is about a working-class mother who is religious and becomes pregnant after being accidentally inseminated. The story ultimately showed Jane marry Michael and ultimately lose her titular virginity. However, after Michael's death, Jane can eventually be seen getting back on the horse so to speak. Navigating the life of a single woman, Jane indulges in casual sex with Fabian. The scene itself is very passionate and becomes empowering as Jane eventually begins to enjoy sex as a physical act without all the constructs that are usually attached to it.
Read More: Movies With Most Nudity
8. The Defenders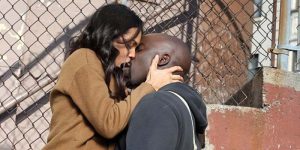 We've imagined our superheroes having sex quite a number of times. It's often hilarious more than a sexual fantasy. Well, this show saw Luke Cage and Claire Temple get it on hot and heavy. Of course, Luke and Jessica Jones shippers will be severely disappointed but Luke and Claire are staying together and nothing says together like extremely passionate sex that breaks the kitchen table while neither of them is even fully undressed. The scene is even more striking in the post-coital shot where Luke and Claire flirt amidst the wreckage caused due to their sexual encounter.
Read More: TV Shows With Most Nudity
7. Big Little Lies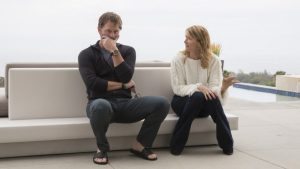 The plot is about three women in California with troubled personal lives who get embroiled in a murder investigation. The couple Renata and Gordon are one such family that have their share of unhappiness and have very little time for each other due to their careers. However, they grab the moments when they come with knee trembling passion. Sometimes, these moments come when they are in the workplace and everyone can hear them. Such vigorous uncaring passion is always a major turn on and lands this scene a spot on the list.
Read More: HBO Shows With Most Nudity
6. American Gods (Salim and Ifrit)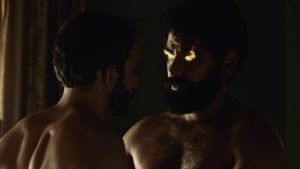 I've specified the characters here as this show will feature once again a little higher on the list. Based on Neil Gaiman's novel, this show is about various Gods and demigods and any mythical figure of all religions locked in a power struggle against the new age Gods like information, television. A gripping narrative, the first season was spent majorly in Odin attempting to rally the old Gods to overthrow the new ones. One such episode showed an Ifrit having sex with a man. Now, this broke the barrier across several levels, showing not only a homosexual relationship but a homosexual relationship between two Muslim men. A tastefully shot scene, the Ifrit heats up matters literally as it ejaculates fire into Salim in its moment of orgasm.
Read More: Best Movie Sex Scenes of 2017
5. Ozark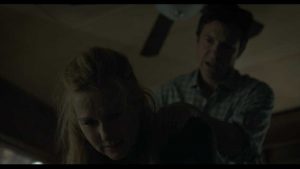 Starring Jason Bateman and Laura Linney as Marty and Wendy Byrde, this show is a well-crafted tale of a money launderer who moves to the Lake of the Ozarks in an attempt to launder money for a Mexican cartel. Beneath this work tension is a much more deadly family tension wherein Marty knows that Wendy has been cheating on him. In fact, the season's first episode sees a private investigator send Marty a tape of how Wendy was getting it from another man. During the course of the first season, one night Marty's defenses slip since he still cares for Wendy and they engage in sex. And yet, there is something different about their lovemaking which Wendy realizes. Marty consciously or unconsciously stages the sexual encounter in the same way that Wendy's tape showed her having sex with the other man. Wendy's realization and her face upon the realization makes the scene much more steamy in its perversion as she understands how the sex they're having is exactly like the sex she had with the man she was cheating on with her husband.
Read More: Best Game of Thrones Sex Scenes
4. Insecure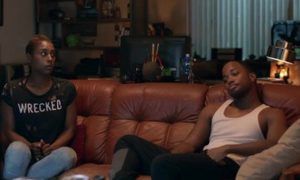 The show focuses on a black female experience of two protagonists Issa and Molly. This critically acclaimed show deals with multiple themes, and sexual liberation in a woman is definitely one of them. Having said that this scene stands out because of the no strings attached policy. Issa decides to have sex with her neighbor and goes over on a pretext that is straight out of a porno – a phone charger. Anyhow, they settle in and although they hit quite a few roadblocks to the eventual hookup including Eddie being unable to undo Issa's jeans, the ultimate result is a very fruitful and very hot sexual tryst.
Read More: Best Shameless Sex Scenes
3. American Gods (Bilquis)
The Old God of love Bilquis catfishes a man on a dating app and has rather passionate sex in a red-lit room, but then the scene turns quirky as she devours the man through her vagina. The show's bold portrayal of black sexuality and Bilquis owning it completely is a deeply strong statement and makes the scene one of the most empowering in terms of sexuality and social commentary.
Read More: Best Girls Sex Scenes
2. Handmaid's Tale
Based on Margaret Atwood's novel of the same name, this show is based in a dystopian future where women are forced into sexual and childbearing servitude. Understandably such a show will have quite a few sexual encounters but they are all rapes. However, one scene stands out between Offred and Nick. Offred goes to Nick's room of her own volition and has sex with him. This scene shows Offred reclaim control over her sexual life and besides the empowering factor, the scene is also very hot as their passion bursts forth, accentuated by the background score and Offred straddles Nick for some passionate lovemaking.
Read More: Actresses Who Went Fully Nude
1. Game Of Thrones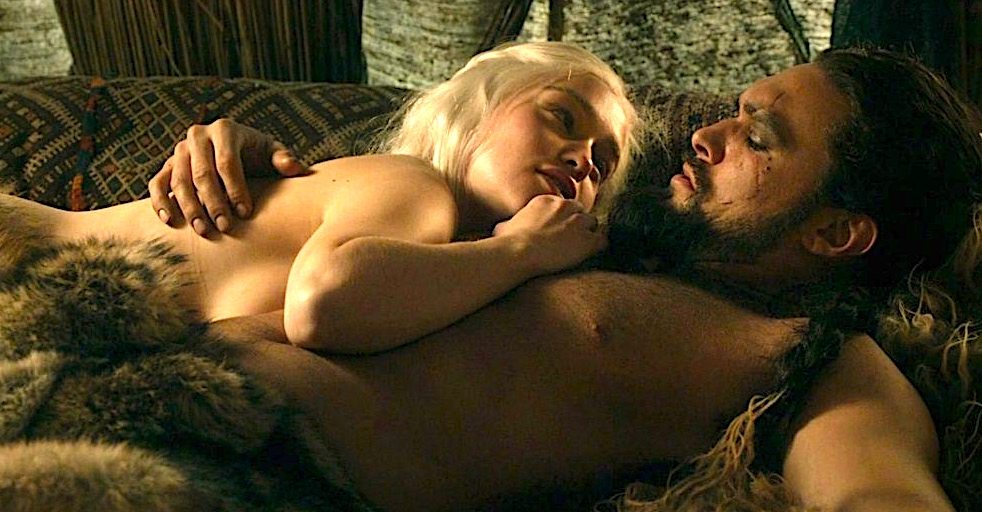 Yes, the biggest show on television right now. The biggest fanbase and the biggest character shippings. Game Of Thrones has never been one to shy away from deviant sexual behavior, including incest and rape. The fans were waiting however for this one scene – Jon and Daenerys hooking up. A sexual encounter that bespeaks the legacy of the Targaryen household and marks a unity between the king in the North and the soon to be the queen of Westeros. The scene which came at the end of the season was a culmination of a season-long tease and although the sex itself wasn't very steamy, it was more about the fruition of a season-long tease. It was as much orgasmic for the audience as it was for the characters.
Read More: Best Movie Sex Scenes