Censorship issues have always been a pain for most filmmakers in the world. The amount of nudity, violence, drug abuse, profanity etc. that is thrown in a film often triggers controversy, mostly from the viewers which have forced the censorship officials to cut parts of the film – something which is grossly unfair to the artistic vision and ambition of the filmmakers. There are films that are not meant to be seen with the family or children and it's something people got to accept. However, the purview of censorship has only grown over the years and years of filmmaking, thus proving to be a bane as well as a boon to the filmmakers. Boon because of the fact that a broader range of movies has now been accepted under different categories and bane because of the movies which still remain unrated due to their different characteristics from that of its categorical cousins.
The NC-17 (No Children Under 17 Admitted) rating system in the U.S was introduced in the 90s by the MPAA (Motion Picture Association of America) to classify films featuring strong adult content and was used to reassign films which were previously given an X rating. While no children are admissible under 17 years of age for the NC-17 movies, the "R" movies on the other hand mandate children below 18 to accompany a parent.
Let's take a look at the list of top NC-17 rated movies till date. You can watch some of these NC-17 movies on Hulu or Netflix or Amazon Prime or HBO. And beware of the spoilers! And P.S. – don't watch them if you're below 17, if you know what I mean!
30. Showgirls (1995)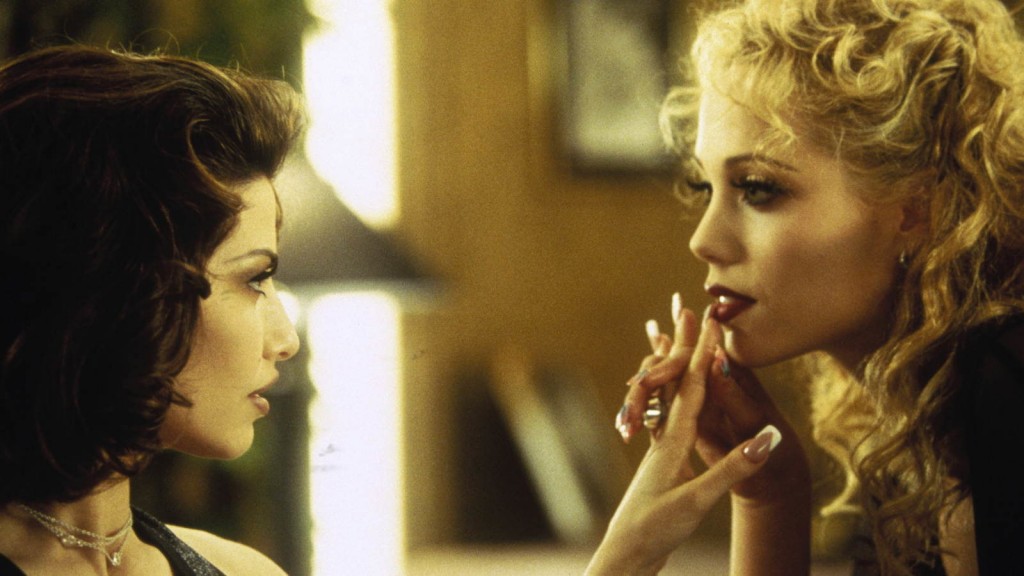 The infamous erotic drama at the outset, which became rather known for its on-screen nudity than its star cast, 'Showgirls' is the story of, well, show-girls simply put. The plot revolves around a girl Nomi who's on her way to Vegas to make it big into the show-biz a.k.a. at a strip club. After facing some initial hurdles, she scoots into the world of topless dancers, strippers and sex workers. There's quite a bit of nudity and profanity throughout the movie and very little of what could be construed as an actual story. Still, if one has to satiate the audiences by desperate means, there's nothing better than making a movie like 'Showgirls'. No wonder the movie fell terribly at the Box Office but registered tremendous gains in the home video segment. The great divide of the audience, I must say.
Read More: Best Nude Scenes in Movies
29. The Brown Bunny (2003)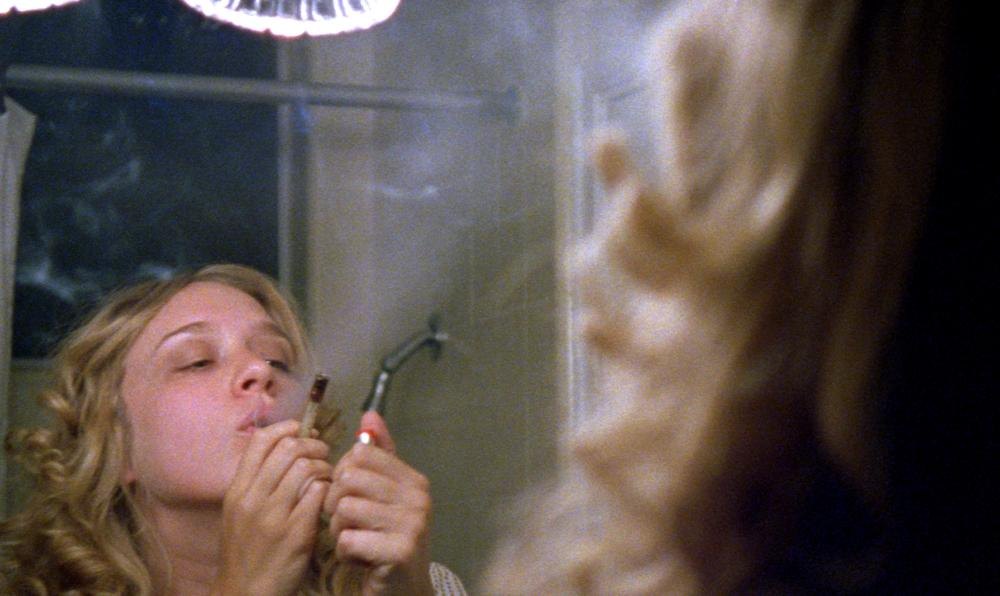 Often considered one of the worst films with an NC-17 tag on it, 'The Brown Bunny' is the story of a motorbike racer Bud Clay who is on his cross-nation journey to California to participate in yet another race. While he's on the way, he meets with a lot many prostitutes and women to satiate his inner desires but Daisy, a girl he always loved is apparently the one for him. Once he's in Los Angeles and finds Daisy who's in a worn-down condition now, doing drugs and has a horrendous past which comes as a shock to everyone in the end, and that Daisy was a mere nightmarish experience that Bud has had recently. 'The Brown Bunny' often fails you as an audience, but has its own "moments" and doesn't disappoint you with the sex and nudity.
Read More: Best Adult Movies of 2017
28. Ma Mère (2004)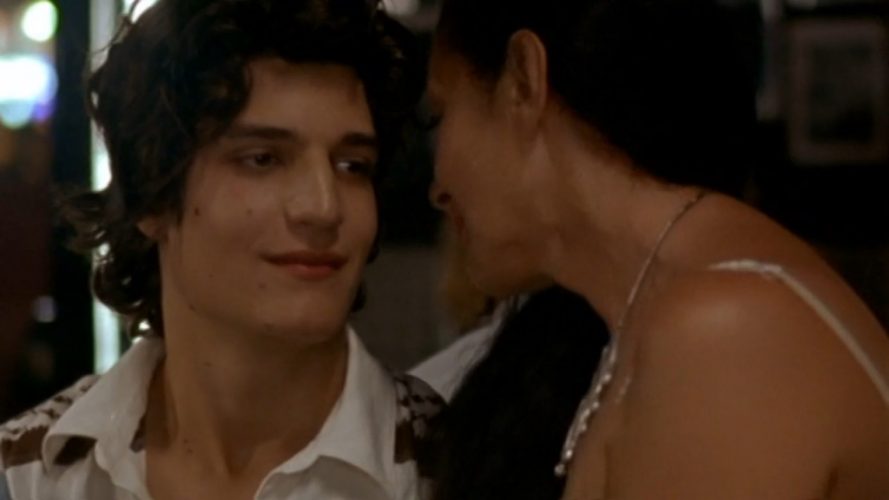 Arguably one of the weirdest and outrageously bold movies on this list, 'Ma Mère' is the incest-filled narrative of Pierre, a young boy who's just been back home from his boarding school and his promiscuous middle-aged mother Helene, who loves going on sexual adventures and doesn't spare anyone in her circle from her hedonistic influences, not even her teenager son. With scenes of public sex, masturbation, taboos and borderline BDSM, 'Ma Mère' takes the audience for a ride that competes closely with pornography. The sadomasochism doesn't wear down so easily and the disturbing yet explicit sequences stay with the audience for quite a while.
Read More: Best Adult Movies of 2018
27. A Serbian Film (2010)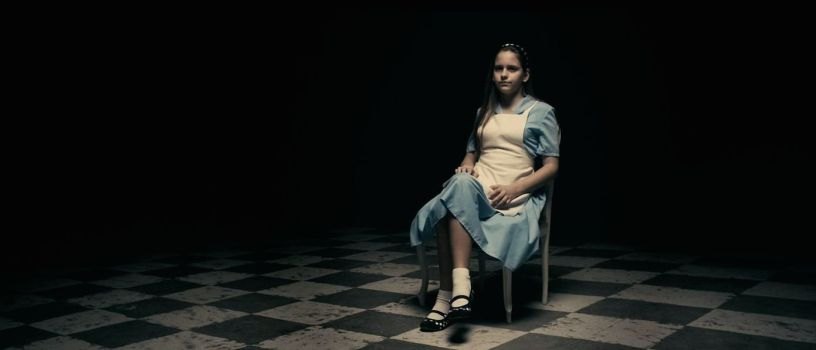 If there was a meter of infamous, borderline porn NC-17 films, 'A Serbian Film' would have certainly figured in its top ten. 'A Serbian Film' is the narrative of a former pornographic star Milos, who's in financial squabbles and is leading a not-so-idyllic life with his family. Given his "stellar" history in the pornographic industry, an emerging filmmaker Vukmir offers Milos a role in his new film and the filming begins thereafter. To his utter shock (and also to the audience's), Milo finds himself amidst a scam into which he was wrongfully lured, for the film he was acting in was none other than child abuse, necrophilia and sodomy – with disturbing bloody sequences, drug abuse, child rape and gore. 'A Serbian Film' kills all sorts of moralities, even from an artistic standpoint, and remains to be one of the most hated, disgusting movies till date.
Read More: Best Movies Like Porn on Netflix
26. Paris, France (1993)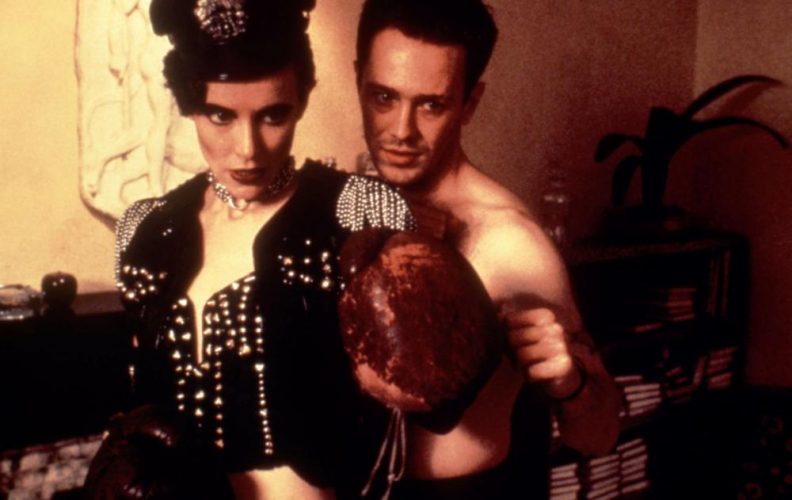 A Canadian movie at the outset, 'Paris, France' begins with its protagonist, Lucy, who is a book publisher running her company along with her husband Michael and their business partner William. Unbeknownst to the world, Lucy is also an erotic book writer herself whose innate sexual desires mostly remain unfulfilled and she often suffers writer's block. Enter Sloan, a boxer-turned-writer who takes Lucy for a ride with his masculinity and soon, given that he's a bisexual, William also comes into the picture. Notwithstanding the sexual threesomes the trio has been involved with, Michael too joins the bandwagon. Crazy, sensuous with its own moments of fun, 'Paris, France' is a comfortable, one-time watch.
Read More: Best Movies of All Time
25. Elles (2011)
Yet another European flick on this list, 'Elles' features Academy Award Winner Juliette Binoche in a leading role as Anne, for starters. Anne is a journalist who has undertaken a project to interview students who have resorted to prostitution and to know about their lives, while she deals with the squabbles in her own family of a husband and two kids. Two of the students, in particular, Alicja and Charlotte, grab her attention and interviews with both of them leads Anne to explore her own sexuality and desires, thus leading her to re-examine the way she's been into relationships. With a ton of explicit sex scenes and head-turning sensual sequences, 'Elles' runs high on both an emotional and sexual level.
Read More: Movies Like Basic Instinct
24. Female Trouble (1974)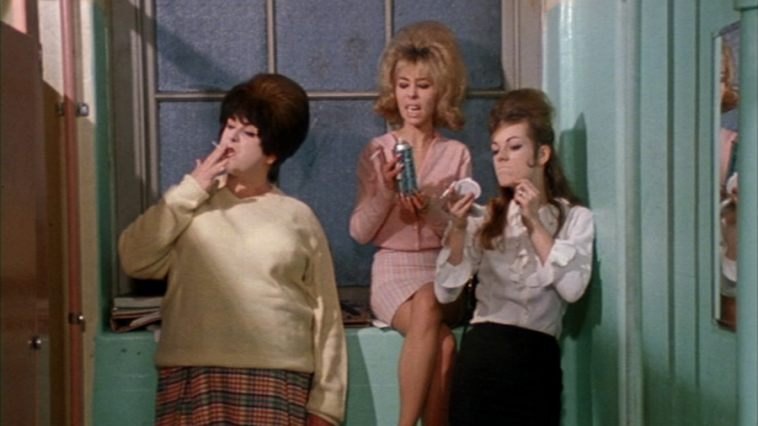 The movie begins with Dawn, a high-school student who's on the run owing to her demands not being met by her parents. On the run, she meets and hooks up with a man named Earl and gets pregnant soon. While Earl denigrates her and refuses to support her, even while she's pregnant, Dawn decides to bear the child on her own. Taffy, Dawn's young kid is a troubled child, while her mother waits tables, works as a stripper and a prostitute but all in vain. Soon, Dawn lands at a job in a beauty salon where she is also coerced to sell drugs to her customers. Owing to all the crimes she commits and the bizarre gun violence that ensues towards the end, the court awards Dawn a death sentence which she accepts gracefully. As opposed to the commonly perceived notion, 'Female Trouble' got positive reviews from critics and audiences alike.
Read More: Actresses Who Went Nude For Movies
23. Pink Flamingos (1972)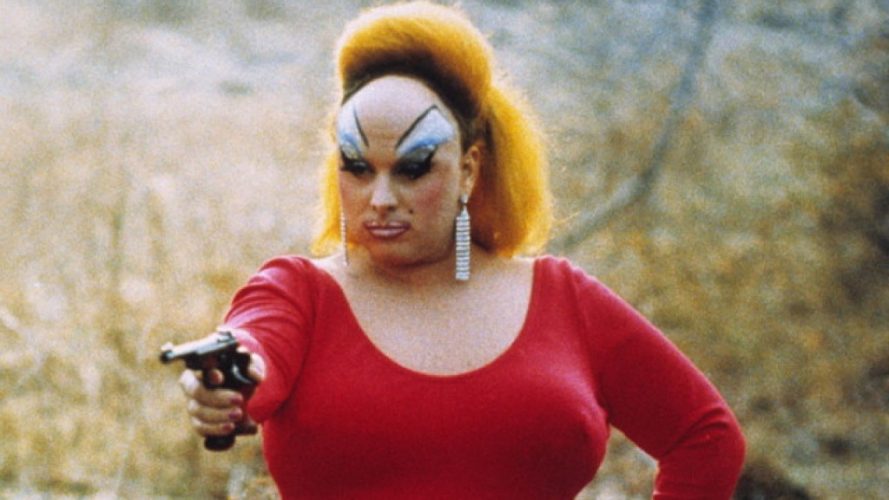 This highly controversial sexploitation flick featured some of the most visually disturbing scenes which include violent sex, cannibalism, masturbation, vomiting, rape, incest, sodomy. The film was initially banned in Australia and had several rating issues as a cut version was released in many countries with the video distribution being discontinued in Australia. Post its controversial explosive debut, the film has managed to garner a strong cult following especially among the LGBT community.
Read More: Best Game of Thrones Sex Scenes
22. Orgazmo (1997)
Heard of superhero sex? Well, meet 'Orgazmo'. The story begins with Joseph, a Mormon missionary who is bored by his mundane life and wants to take more risks. Enter Orbison, a director of pornographic movies who's on a prowl for the lead actor in his upcoming porno-superhero flick. Seeing the potential in Joseph, along with his prowess in Martial arts, Joseph is hired as the lead actor in the superhero film Orgazmo. Complete with a sidekick called as Choda Boy, a weapon known as Orgazmorator (which induces involuntary orgasms in the person on whom it is fired), an arch nemesis called as Neutered Man (who's immune to the Orgazmorator's powers) and an orgasm sequence gone haywire, 'Orgazmo' is a sleazy, non-sensical flick which requires the audiences to park their brains outside the theatres. The pun and the humour, although is genuine, is very predictable – something which takes the fun out of the movie.
Read More: Movies With Most Nudity
21. Frontier(s) (2007)
One of the handful of horror flicks that was awarded an NC-17 rating, 'Frontier(s)' is the narrative of a group of young men and women who're caught in the aftermath of a presidential election in Paris. While they successfully pull off a heist and are on the run, they're lodged at a countryside inn which is run by neo-nazis. Before they could elope, Alex and Yasmin (who incidentally is pregnant) are chained up and the gorefest starts afterwards. With sequences reminiscent of movies like 'Saw', 'Hostel' etc., the disturbing visuals are also excruciatingly painful to watch. There's a plenty of nudity, sodomy, and masochism in between which fills the so-called gaps left for the audiences to breathe. To sum it up, it is a torture-porn-horror flick essentially for the fans of haemorrhagic movies.
Read More: Disturbing Anime Sex Scenes
20. Henry & June (1990)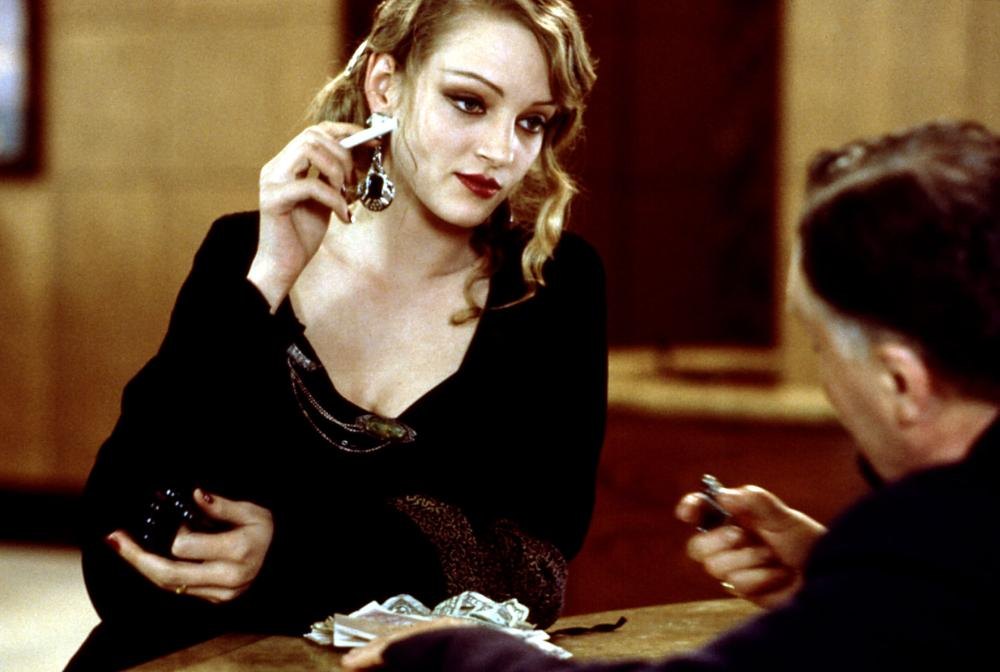 A book-based erotic drama, based on the book bearing the same name, 'Henry & June' starts with a stable married couple but soon translates into a burning, sleazy affair. Anais Nin and her husband Hugo lead a mundane life in the suburbs of 1931 Paris. Henry Miller (yes, the real-life Henry Miller) is a budding writer who meets up with Nin in Paris and Nin is smitten with Henry and his wife June. While having a tormented affair with Miller, Nin also falls for June yet ultimately leads to their separation. The crux of the movie lies upon the fact that both Nin and Miller are unhappy in their relationships with their spouses and that they never come together as a couple. Erotic, sexy and symbolical in its depictions, 'Henry & June' is both talk and substance.
Read More: Best TV Show Sex Scenes of 2017
19. Crash (1996)
David Cronenberg's stone-cold classic is easily one of the most controversial films ever made. Of course, one shouldn't expect the most pleasant things from a Cronenberg film but this was a whole other level of cinematic provocation and madness. The film features a visually explicit depiction of violent sex which famously triggered audiences at Cannes where it won the Special Jury Prize. It's superbly made and Cronenberg here is at his most emotionally challenging, provoking, intriguing and terrifying his viewers in ways they've never really been before.
Read More: Actresses Who Went Fully Nude
18. The Canterbury Tales (1972)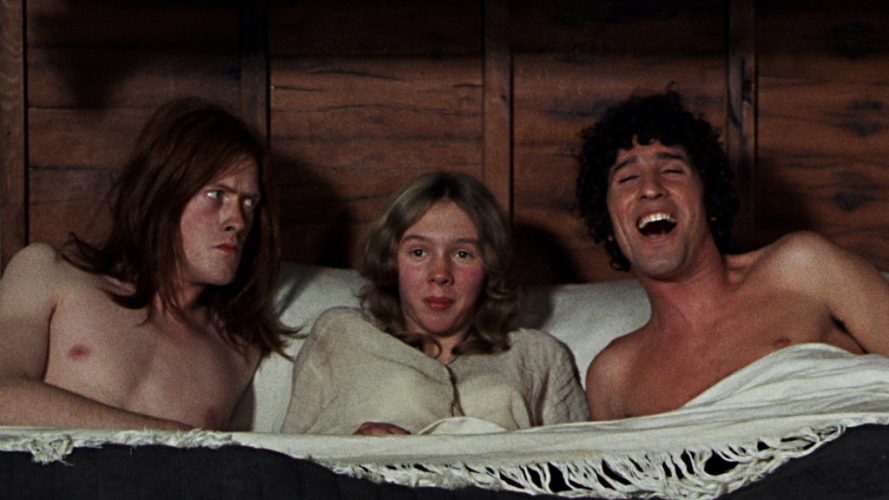 Based on the actual 12th century Canterbury Tales penned by Geoffrey Chaucer, the film comprises of a set of 8 tales from different walks of (medieval) life depicting varied levels of sexuality and nudity. Starting with the "Merchant's Tale" – the enticing story of a merchant Sir January, who is blinded after marriage and needs the help of his wife's wrist to navigate. His wife, taking advantage of her husband's blindness, gets involved in an affair unbeknownst to her husband, only to be caught red-handed when Pluto, the God of Wealth, restores his eyesight momentarily. Comprising tales of lust, sodomy, illicit affair, perversions and ample nudity, 'The Canterbury Tales' are like short stories that will get you high on those hormones.
Read More: Actresses Who Went Fully Nude
17. Broken English (1996)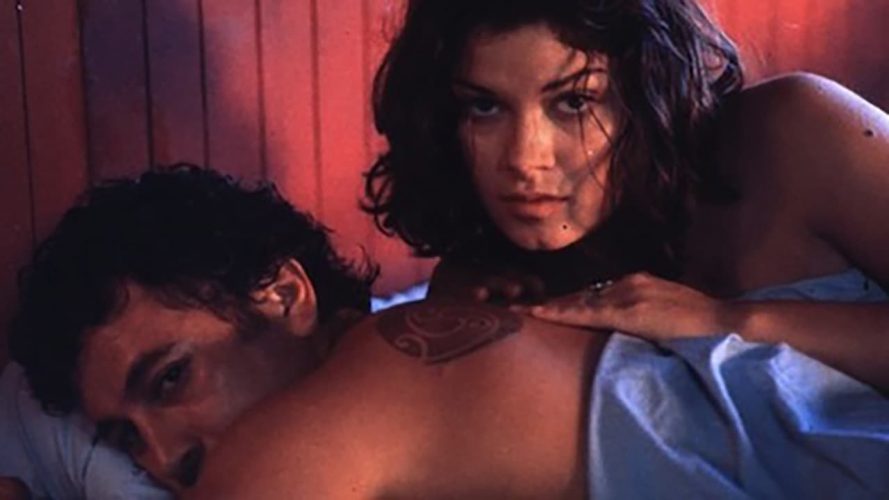 A movie based on the lesser-known plight of the Croatian refugees staying in Auckland, New Zealand, 'Broken English' begins with Ivan who is the head of a Croatian family, who lives with his belligerent daughter Nina. While Nina has her own desires and wants to live and love independently, Ivan is hell-bent on resorting to his patriarchal ways. Nina falls for Eddie, a coworker at the restaurant where she waits tables and she agrees for a fake marriage with a Chinese man (and his wife) to help them establish their citizenship, thus hoping the money could make her independent and free from the clutches of her father. 'Broken English' was one of the handfuls of 90's NC-17 movies that have received a positive rating from critics and audiences alike.
Read More: Best Incest Movies
16. Young Adam (2003)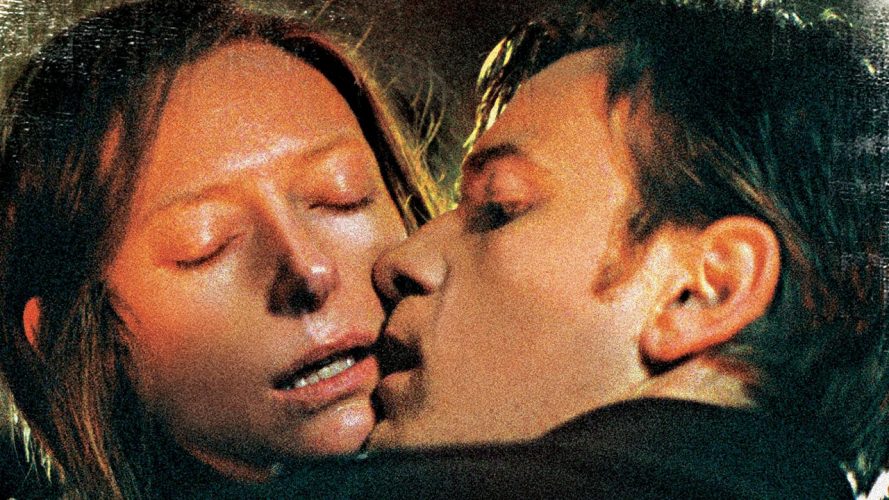 Stellar performances are essentially the crux of the film. With Tilda Swinton and Ewan McGregor having filmed one of the most explicit sex scenes of their careers, 'Young Adam' was subject to critique by many critics but ended up gaining heavily on its box office revenues as well as on the positive critical acclaim it had garnered. The movie begins with a drifter named Joe who works on a barge which floats in the canals of suburban Scotland. One fine day, the men of the barge discover a dead body of a semi-naked woman who apparently had a past with Joe, who was a struggling writer back then. Despite his tumultuous past with the young woman, Joe engages in a steamy romance with Ella, the owner of the barge, unbeknownst to Ella's husband Les. As things become clear by the end, Joe is charged for murder but released unharmed. 'Young Adam' is brutally honest and portrays things in a very raw, everlasting manner. Go watch it now!
Read More: Richest Actors of the World
15. In the Realm of the Senses (1976)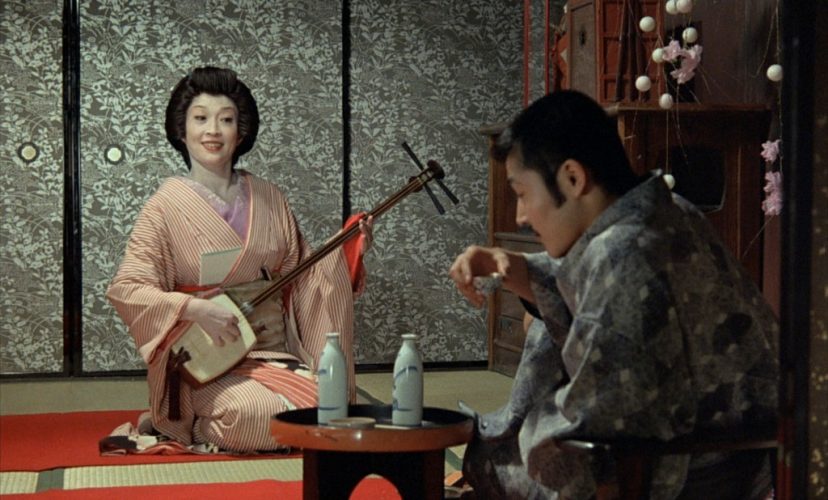 Another highly controversial film. 'In the Realm of Senses' depicts the tumultuous relationship between a former prostitute and the owner of the hotel where she now works as a maid. The film is immensely disturbing to watch and features visually explicit sexual and violent content. Actors actually engaged in the sexual acts performed on-screen which makes it a lot more disturbing and the film was initially banned in some countries including the U.S but later received an uncut release. Most of the sex scenes here are very important and director Nagisa Oshima did not compromise his vision for the sake of a wider release.
Read More: Best Girls Sex Scenes
14. Killer Joe (2011)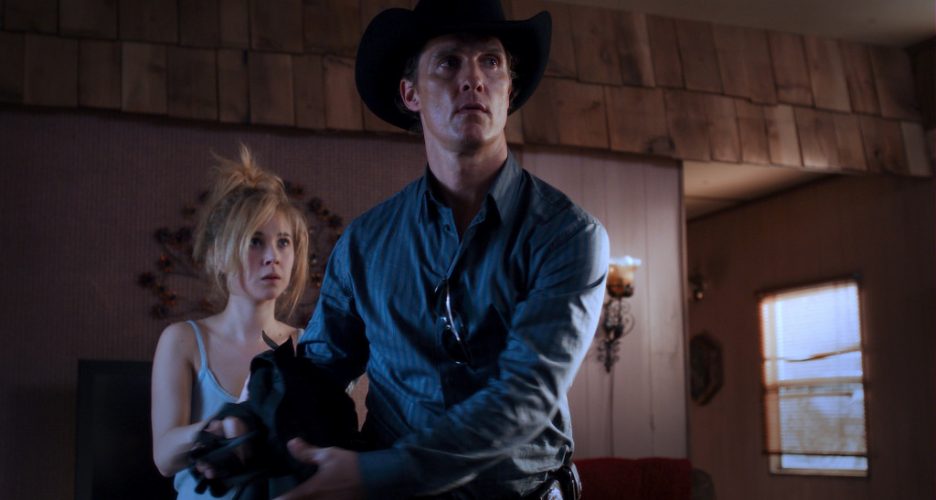 The Texas-based stereotypical crime-drama with Matthew McConaughey in the titular role of "Killer" Joe Cooper, the movie is the narrative of a get-rich-quickly plan going haywire. The movie begins with Chris, a Texan drug-dealer who owns money to loan sharks and hatches a masterful plan to kill his mother using the help of contract killer and police detective Joe Cooper. The confusion that follows because of the beneficiary of the insurance amount is what the entire movie is all about. 'Killer Joe' boasts of several national and international awards across different categories and also of outstanding performances. The vulgarity and the profanity has a silver lining after all.
Read More: Best Sex Comedy Movies
13. Tie Me Up! Tie Me Down! (1989)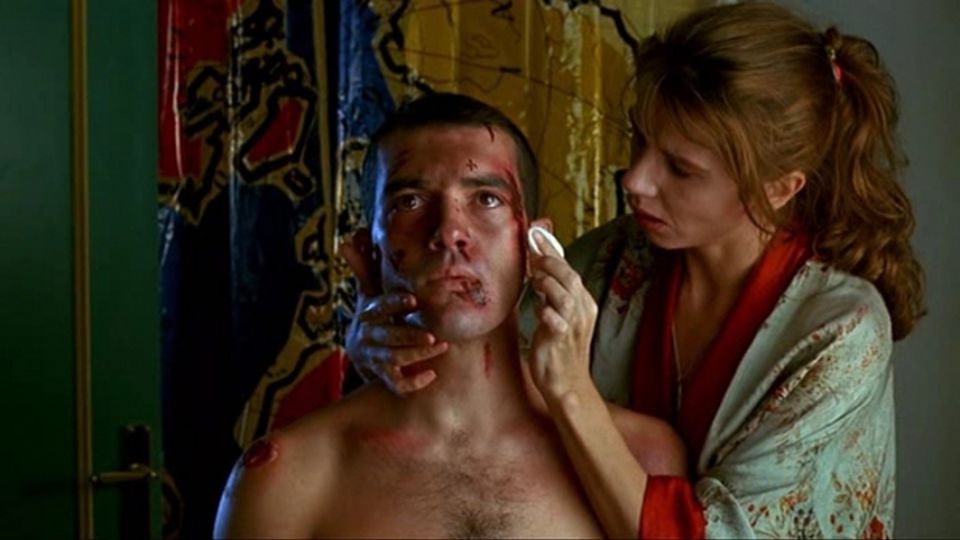 Spanish auteur Pedro Almodovar's films are known for their provocative plots and bold subject matter. His films usually feature adult content but perhaps none of them was as controversial as this one. 'Tie Me Up! Tie Me Down!' is about a man, released from a mental institution, who is determined to win the love of a woman with whom he once slept with. He forces his way into her apartment and ties her up to make her remember him and get to fall in love again. The film featured some explicit scenes which forced the MPAA to introduce the new NC 17 rating under which many previously X rated films were reassigned.
Read More: Best G-Rated Movies
12. Nymphomaniac (2014)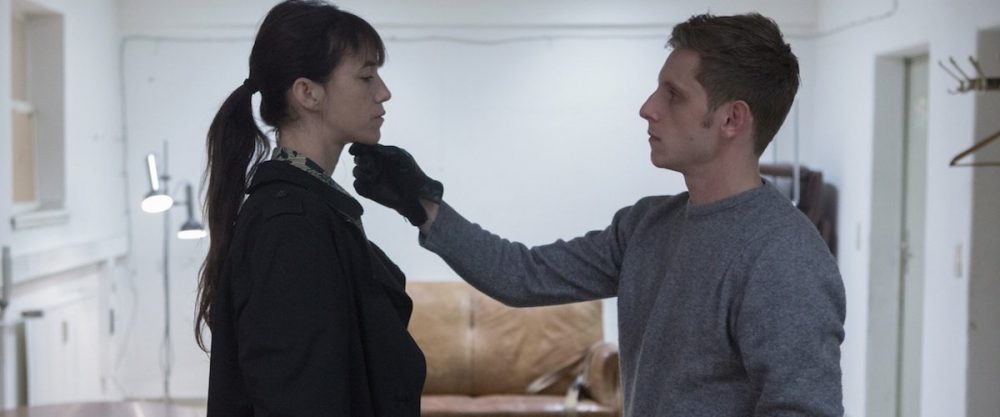 'Nymphomaniac' is the story of Joe (Charlotte Gainsbourg), a self-diagnosed nymphomaniac who is discovered badly beaten in an alley by an older bachelor, Seligman (Stellan Skarsgård), who takes her into his home. As he tends to her wounds, she recounts the erotic story of her adolescence and young adulthood. Oddly funny and provocative, 'Nymphomaniac' may not be Lars von Trier's best work — remember he has several great films to his name — but still it is sufficiently good enough to hold your interest from start to finish of its nearly four-hour running. Nymphomaniac initially received an NC-17 from the MPAA in early 2014. The film, however, surrendered the rating and was released without any MPAA rating.
Read More: Best Shameless Sex Scenes
11. Last Tango in Paris (1972)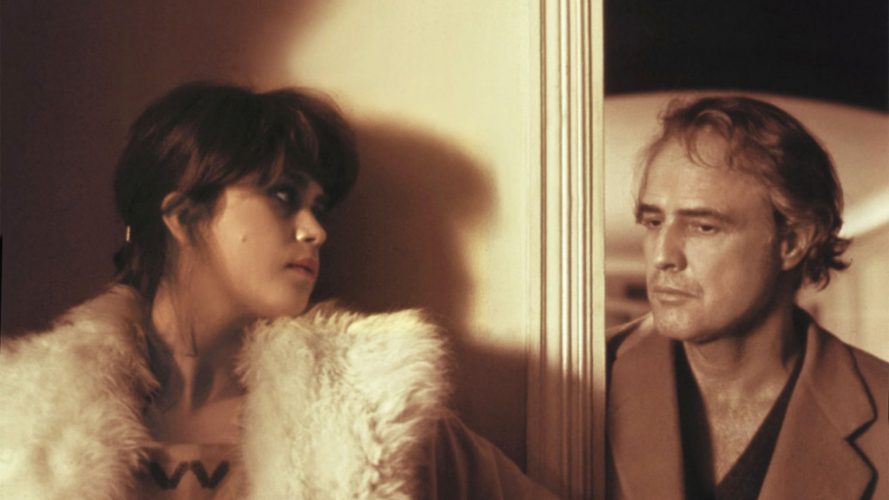 Bernardo Bertolucci's controversial masterpiece features some of the most disturbingly graphic sex scenes ever filmed in cinema history. It's extremely painful when you think of the actual story behind the film's infamous rape scene. However, the film remains a true masterpiece of cinema and most of the sex scenes are beautifully shot with some of the most intensely profound actings you'll ever see. The kind of controversy this film generated remains almost unparalleled and many countries had given different censorship with the most graphic scene being cut in the US when it was initially released. But revisions were made later on and the film was given an NC 17 rating.
Read More: Best Torture Porn Movies
10. Bad Lieutenant (1992)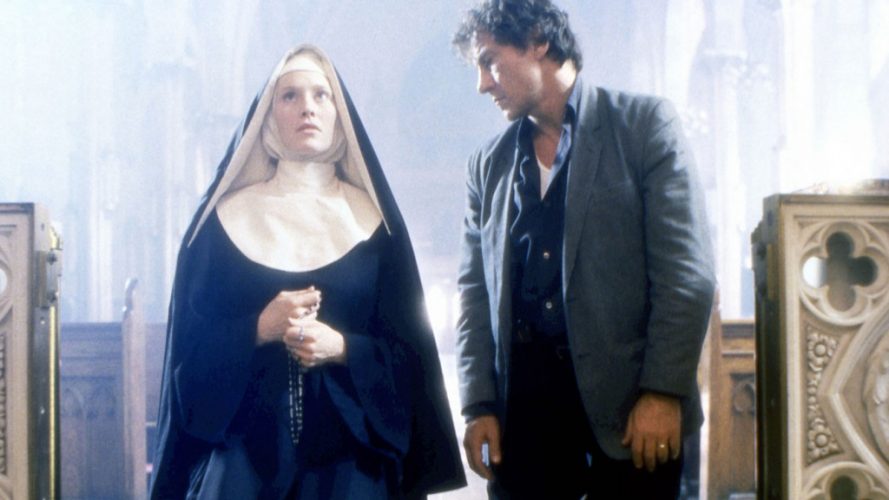 Bold, brutal and utterly devastating, 'Bad Lieutenant' is one of the more powerful American films of the 90s. It follows a morally corrupt cop trying to redeem his ways when he is given the opportunity to nab criminals who raped a nun. Harvey Keitel delivers a stunning performance in the lead role and turns the film into one of the most harrowing experiences of all time. The film was given an NC-17 rating because of its bold depiction of drug use and excessive violence and many viewers considered it be very lurid and also received strong criticism for its dark, raw, obnoxious tone.
Read More: Best TV Show Sex Scenes of 2017
9. Shame (2011)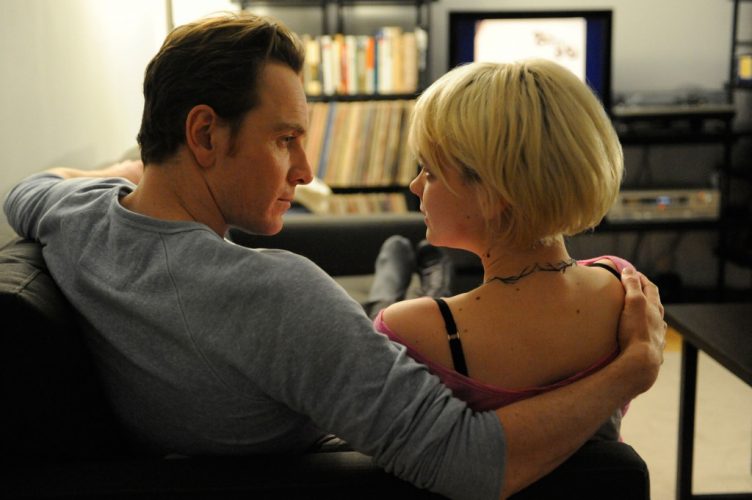 'Shame' is a disturbing portrait of human addiction and a shockingly effective depiction of the darkest extremes it pushes our psyche into. Of course, addiction seems to be the central theme here but what makes it so disturbing is the sex. The film features many sex scenes including a very provocative and disturbing threesome which kind of shows its protagonist's total detachment from reality. The film, surprisingly, wasn't controversial but was given an NC 17 for its explicit depiction of sex and overall disturbing content. 'Shame' is undoubtedly one of the most powerful films to have come out of America this decade.
Read More: Lesbian Sex Scenes in Movies
8. The Dreamers (2003)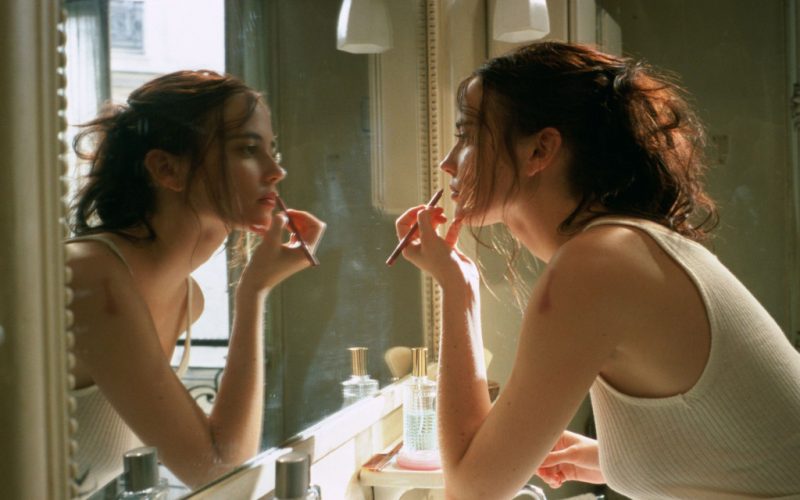 Bernardo Bertolucci's relentless obsession with sex has earned him another spot on our list. 'The Dreamers' has some of the most memorably beautiful and provocative sex scenes ever filmed. Actress Eva Green was pretty nervous about taking up the project because of the film's graphic depiction of sex and her parents almost begged her to not take the lead role as they did not want her life to be destroyed the way Maria Schneider's life had been after the hugely controversial 'Last Tango in Paris'. However 'The Dreamers' is another cinematic gem that deepens the distinguished oeuvre of one of the most controversial filmmakers of all time.
Read More: Best Celebrity Sex Scenes
7. Bent (1997)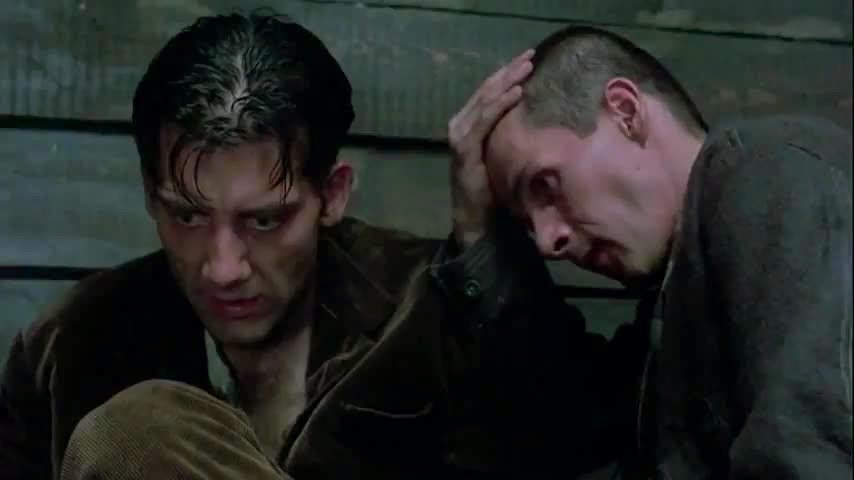 With a star cast comprising character-actors like Clive Owen, Sir Ian McKellen, Nikolaj Coster-Waldau to name a few, 'Bent' is the homophobic account of individuals in Nazi Germany that led to their persecution in the end. The story begins with Max, a homosexual man living in 1930's Berlin who is at crossroads with his family because of his sexual orientation. He and his boyfriend Rudy start having troubles in their relationship because of Wolf, a handsome man who is brought home by Max, much to Rudy's despise. As Wolf is killed in the intervening night following Hitler's directive and Max and Rudy have to elope the place, Max's uncle Freddie plays a significant role in getting them to safety. Alas, both are arrested, Rudy is brutally killed and Max is put up in a concentration camp where he discovers the meaning of his life and a sense of individuality. 'Bent' is one of the least explicit movies on the list, despite having an NC-17 rating.
Read More: Best Torture Porn Movies
6. The Evil Dead (1981)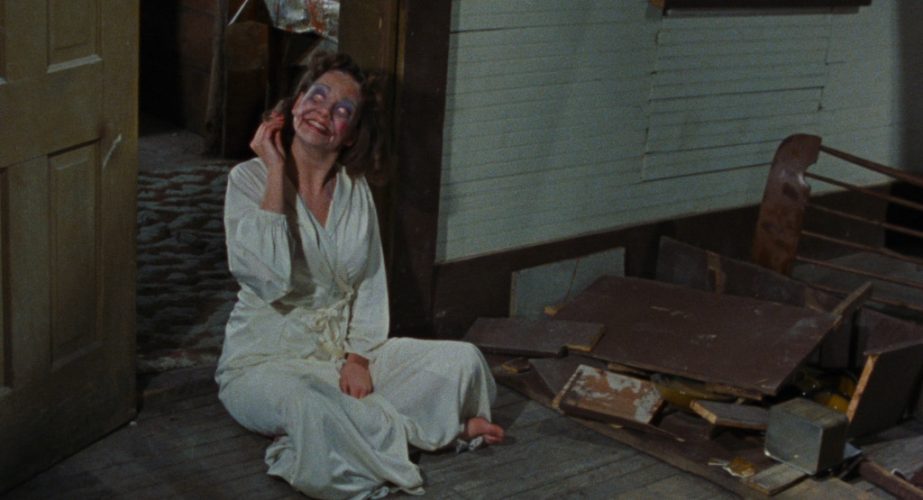 We all know this one very well. The flagbearer of all cabin-in-the-woods films, 'The Evil Dead' too begins with five friends who are hanging out in a cabin in the woods when they find a bunch of audio tapes. Upon playing the tapes which were recorded by an archaeologist, demons and satanic figures are resurrected and the group of five finds themselves in a literal grave dug up on their own. The gruesome horror and the gory chaos that follows is better seen than narrated. If you're a fan of horror movies with a lot of blood spill, 'The Evil Dead' is unmissable for you. The abrupt ending merely adds to the cliffhanger experience.
Read More: Lesbian Sex Scenes in Movies
5. Bad Education (2004)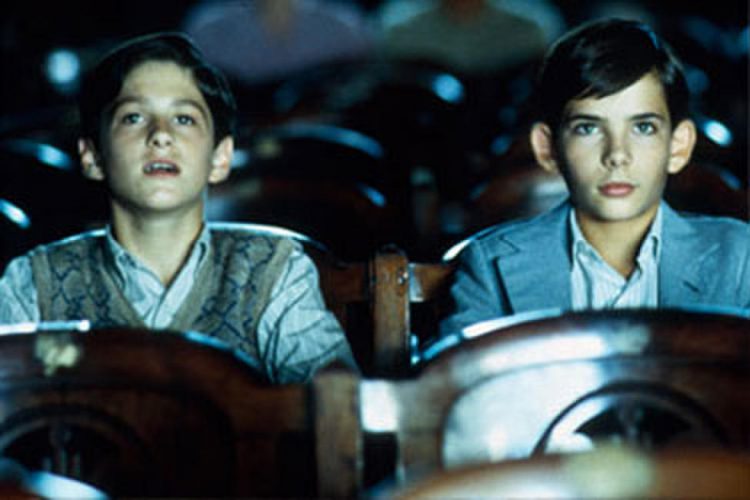 'Bad Education' is one of Pedro Almodovar's greatest works and easily one of the very best of this century. The film explores darker themes of child sexual abuse, drug use and murder mystery. It's truly an unforgettable journey packed with Almodovar-ian melodrama, suspense and breathtaking visuals. However, the film was given an NC-17 rating as it featured one highly explicit sex scene and was generally considered a very adult film as it featured strong language, bold sexual content and drug use.
Read More: Best Movies of All Time
4. Man Bites Dog (1992)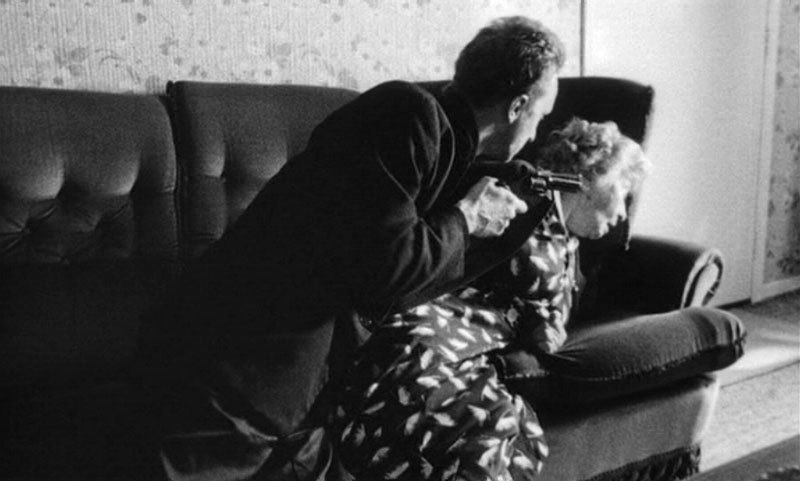 Arguably one of the most original and daring films ever made, 'Man Bites a Dog' follows a crew of film directors who follow a brutal serial killer as they film his heinous crimes for a documentary they intend to produce. However, what becomes bizarrely interesting is that the filmmakers lose their sense of objectivity and get themselves involved in the brutalities committed by the killer. The film is high on violence and explicit content which ensured that it received an NC-17 rating in the U.S. The films was screened at Cannes where it disturbed and put many viewers off because of its unusually provocative content and extremely unsettling depiction of violence.
Read More: Richest Actors of the World
3. Lust, Caution (2007)
'Lust, Caution' features some of the most beautifully crafted, realistic and profoundly emotional sex scenes in cinema. Lee wanted to bring in as much realism as possible and demanded the scenes be as realistic and visually explicit as possible which caused a big censorship issue in his home country. It featured full frontal nudity and there were 10-minute long sex scenes which reportedly took over 4 days to shoot. However, an uncut adult NC 17 rating was given to the film in the U.S which made sense considering the extremely bold visual and thematic content of the film.
Read More: Best Incest Movies
2. Mysterious Skin (2004)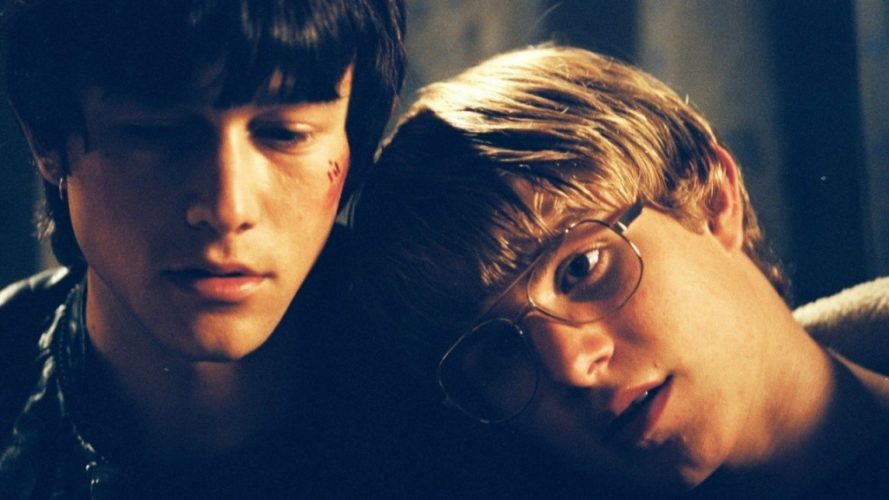 This Dutch-American drama directed by Gregg Araki focuses on two boys who are sexually abused by their basketball coach and how the traumatic incident changes their lives and personalities in different ways. The film was praised for its accurate depiction of the mental agony of child sexual abuse victims and its overall bold approach to the subject. However, an NC-7 rating was provided to the film upon its release in the U.S due to its bold content but was later released unrated. The film triggered some controversy in Australia as the Australian Family Association felt that the film's depiction of paedophilia would only help paedophiles groom kids for sexual abuse.
Read More: Best PG-13 Movies
1. Blue is the Warmest Colour (2013)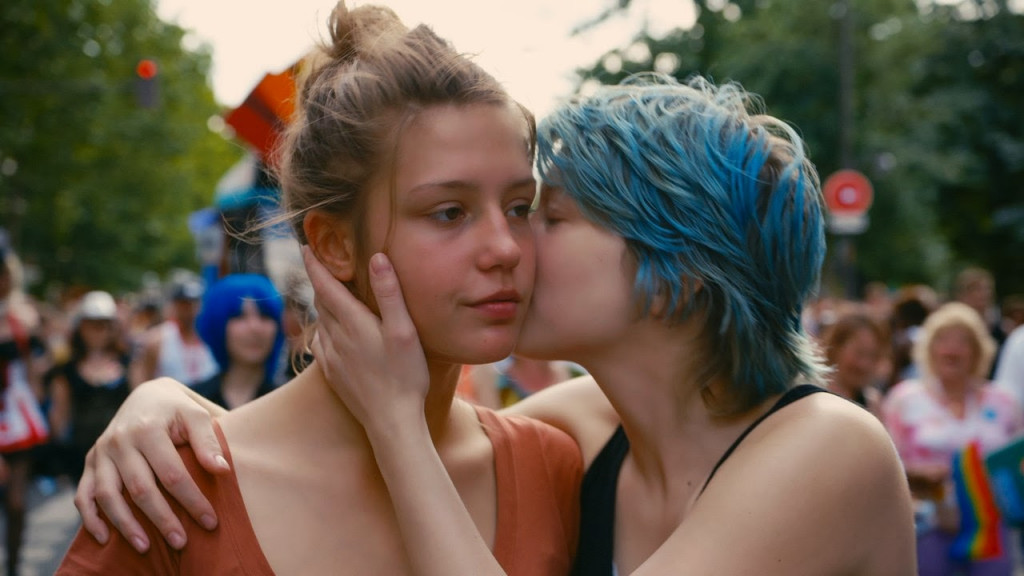 'Blue is the Warmest Colour' is simply one of the greatest films I've ever seen. Many people categorize this as an LGBT film and it's sad because it's really much, much more than that. In fact, I would say that it's not even a film about romance. It's a film about adolescence and youth and the way it captures all the madness, vulnerabilities and conflicts of puberty with such heartbreaking honesty is what makes the film such a deeply personal experience and Abdellatif Kechiche's intimate style further pushes the film on to a higher emotional realm. The film features numerous sex scenes including the famous 6 minute-long one between Lea Seydoux and Adele Exarchopoulos which generated some sort of a controversy among some critics and viewers. Most of the lovemaking scenes are very graphic and so its NC 17 rating seemed pretty obvious.
Read More: Best Movies of All Time