David Cronenberg is not a run of the mill Hollywood director, a man who has developed a cult following over the years with some fantastic films, Cronenberg is a master of narration. He employs gore, violence and speaks through the body horror genre.
Cronenberg has won critical acclaim and success and over the years Cronenberg's style and genre choices have expanded. Here is the list of top David Cronenberg movies:
12. A Dangerous Method (2011)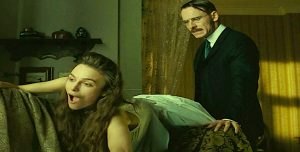 This film marks the third collaboration between Cronenberg and Viggo Mortensen. The narrative follows the lives of Carl Jung, Sigmund Freud, and Sabina Spielrein. Set at a time when psychoanalysis was in its formative days. The film explores the methods of Freud and contrasts them with Jung's and in the middle of it is Sabina, an analyst herself – first Jung's patient, then his lover and eventually Freud's patient. Cronenberg expertly explores the intricacies of the human mind – something that the director has always had a fascination towards, making this film a worthy watch.
11. The Dead Zone (1983)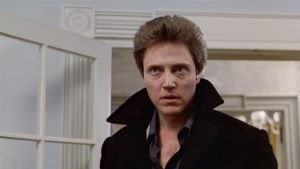 The film is based on Stephen King's novel of the same name and has an impressive cast which includes Christopher Walken, Tom Skerritt, and Brooke Adams. Walken plays the role of Tom, a boy who gets into a car crash and when he awakens from a coma finds that he has powers to see a person's secrets through physical contact. The rest of the film follows Tom trying to manage his power and lead a normal life. Things are complicated when Tom's old love Sarah re-enters his life and eventually, the man who sought recluse becomes a reluctant hero and dies in an act of martyrdom. Cronenberg's exploration of power and its use is done subtly in the film through the character of Tom and the director's vision and the exemplary acting makes this a film to watch.
10. Rabid (1977)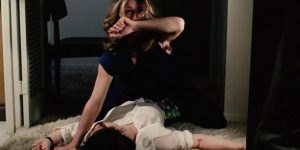 Starring Marilyn Chambers, this film isn't much talked about, but it is an essential Cronenberg film – a combination of body horror, mutations, sexually transmitted diseases and potentially apocalyptic situations. The film follows Rose (Chambers) as a skin grafting procedure leaves her with a stinger under her armpit that spreads a rabies-like disease. It is definitely a film to watch in order to better understand Cronenberg's bold and uninhibited vision towards cinema.
9. The Brood (1979)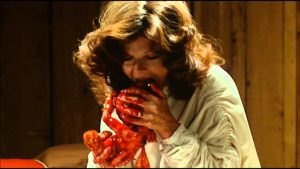 Starring Oliver Reed and Samantha Eggar, this film is an exploration of psychological horror. The film combines the elements of horror as a woman undergoes psychotherapy and her subconscious releases mutants who avenge her desires. A significant example of the return of the repressed desires, this is considered as Cronenberg's personal work since his divorce affected the raw buildup of personalities in the movie. A film that has gone on to acquire a cult following, the director's exploration of the mind and its transposition of literal horrors that can spring from it makes the film interesting and thought-provoking.
8. Naked Lunch (1991)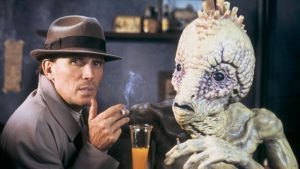 This film is based on William S. Burroughs' novel and was often considered unfilmable. It took the genius of Cronenberg to make this into a creative exploration of drug highs, and creative process in an artist's life. The film follows a bug exterminator who along with his wife discovers that one can get high from ingesting the bug spray he uses. A dark twisted comic tale, with psychological ramifications, this is Cronenberg at his sublime best.
7. Spider (2002)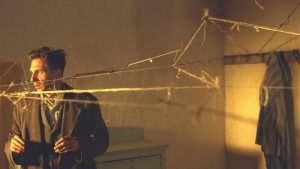 Spider sees the director's shift from transposing the psychological into the realm of real horror. Spider becomes an exercise in exploring mental health through the character of Cleg played brilliantly by Ralph Fiennes. Released from a mental institution, Cleg tries to, what can only be called an attempt to, create his individual myth. He tries to recreate the events leading up to his mother's murder, showing a deep-seated Oedipal myth, and he reshuffles events consciously with a prostitute to try to reconcile the two myths at the levels. A thoroughly invigorating exploration of the human psyche, the film by Cronenberg will make you think and make you turn towards reading more trying to figure out the infinite complexities of the human mind.
Read More: David O Russell Movies