It does take a lot of courage for an actor to bare it all in front of the camera for the sake of art. Throughout history, there have been numerous superstars who have not shied away from onscreen nudity to give unparalleled authenticity to their characters. So if you are eager to indulge in some films where nudity is not a taboo but comes very organically, you have come to the right place. With Hulu slowly developing its repertoire to compete with other streaming platforms like Amazon and Netflix, they have managed to get hold of films on a wide range of topics throughout the world. With an already impressive body of original shows, their movie collection will surely give Hulu a major push in the world of online streaming platforms. With all that said, here's the list of really good erotic movies on Hulu that are available to stream right now.
7. Professor Marston And The Wonder Women (2017)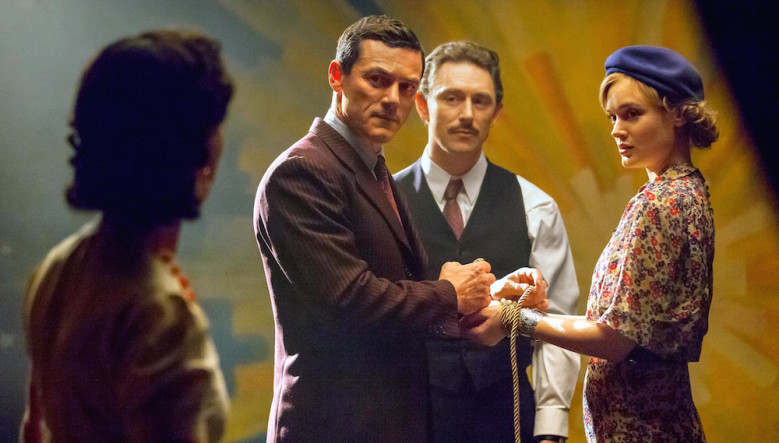 Based on the life of psychologist William Moulton Marston, this Angela Robinson film is an account of how he came up with the famous superhero character Wonder Woman. In the film, we see that Marston and his wife Elizabeth do not believe in monogamy. They introduce a woman called Olive Byrne in their lives, who acts as their polyamorous partner. The story chronicles the lives of these characters and how these two women's feminist ideals helped Marston come up with a prototype for the Wonder Woman character. There are some sexually explicit scenes in this film, but the main focus is always on these two strong female characters and their historical significance in the world of comics.
6. Beach Rats (2017)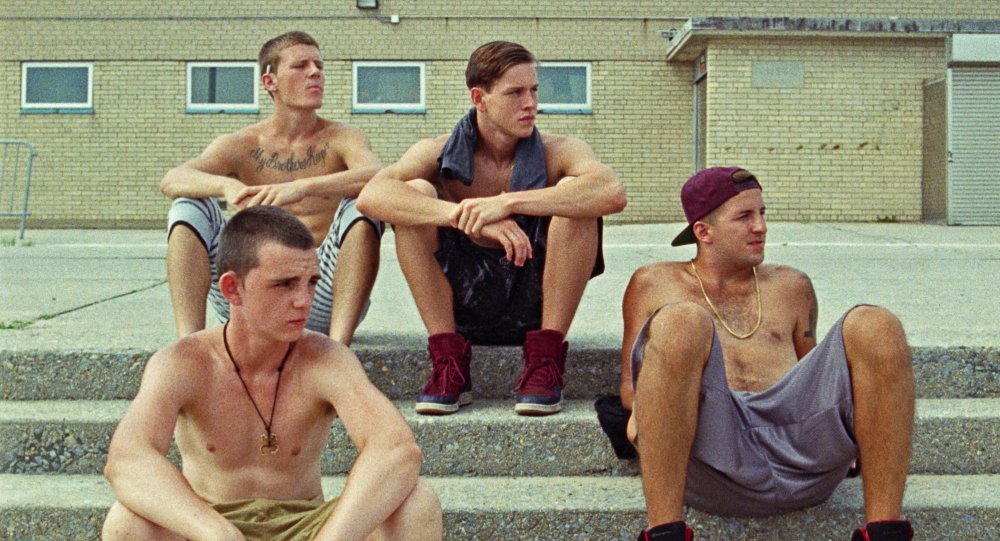 Directed by Eliza Hittman, this 2017 film stars Harris Dickinson in the leading role as a young man called Frankie who is desperate to escape his Brooklyn life and move somewhere else. He usually loiters around with his girlfriend and friends, and sometimes indulges in sex with older men in exchange for money and drugs. Frankie, however, is not homosexual, but just indulges in the sex to obtain certain benefits. He is, of course, against admitting this side of his to his friends, but as his male sexual partners keep on increasing, it becomes more and more difficult to avoid them in his day-to-day life. On top of that, the acting by the cast members is extremely powerful and ably complemented by the brilliant cinematography.
5. White Bird In A Blizzard (2014)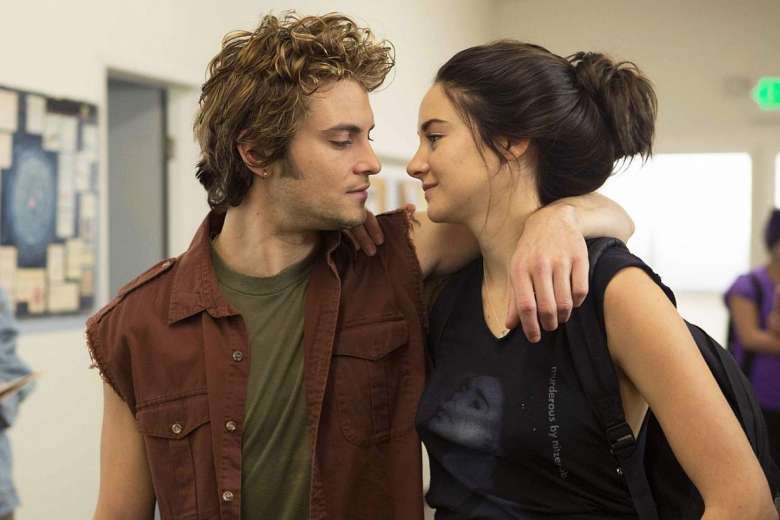 A drama thriller film starring Shailene Woodley, Eva Green, and Christopher Meloni, 'White Bird In A Blizzard' is a wonderful exploration of the idea of family versus our own personal needs in life. Woodley plays the central character of the film, Kat, who has grown up in a troubled home with her parents, but now is going through a major change after her mother completely disappears all of a sudden. Kat is now free to do anything and everything she wants without having anyone to reprimand her. However hard she tries to pass off her mother's disappearance as no big deal, Kat slowly begins to feel frightened by the events which eventually led to her disappearance. Such is the condition of our leading character when we find her. It is her evolution from this state that forms the crux of the movie.
4. The Blue Room (2014)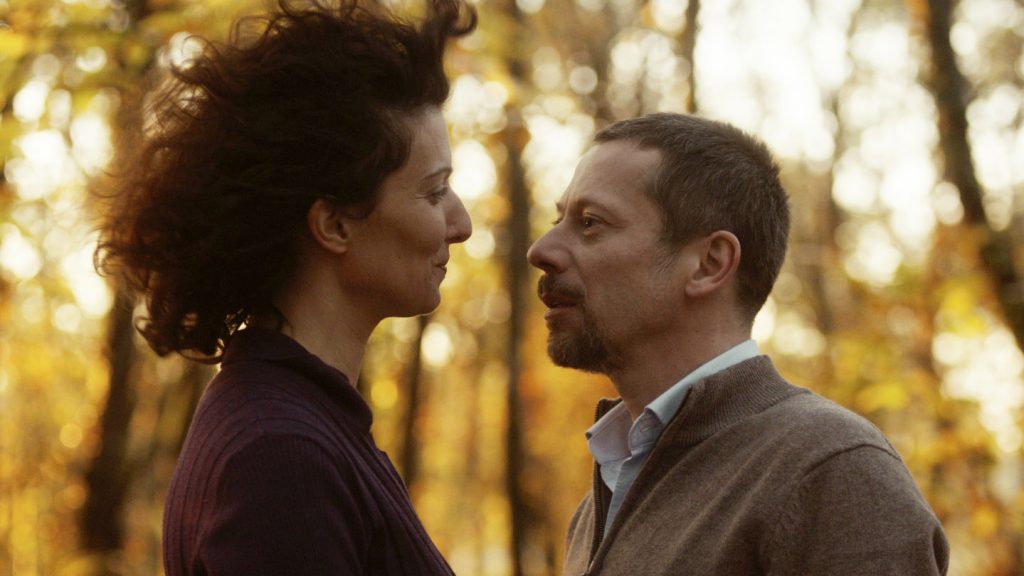 A haunting thriller by the French director Mathieu Amalric, 'The Blue Room' is the story of the extramarital affair between two childhood friends who meet at a point of time in life when they are both married. Julien and Esther, the couple in question, soon start a steamy affair after they meet, and we are made to understand that Esther has been sexually unsatisfied because of her ailing husband. Things suddenly take a turn towards the worst when Esther's husband passes away and Julien begins to suspect that it might not have been a natural death. Soon enough, he himself is arrested for another crime. We have seen stories about infidelity which take a drastic turn like 'Fatal Attraction', and we can easily say that 'The Blue Room' truly manages to meet the expectation we tend to have from such films. The film got screened at the Un Certain Regard section at the 2014 Cannes Film Festival.
Read More: Movies Like Requiem For A Dream
3. A Teacher (2013)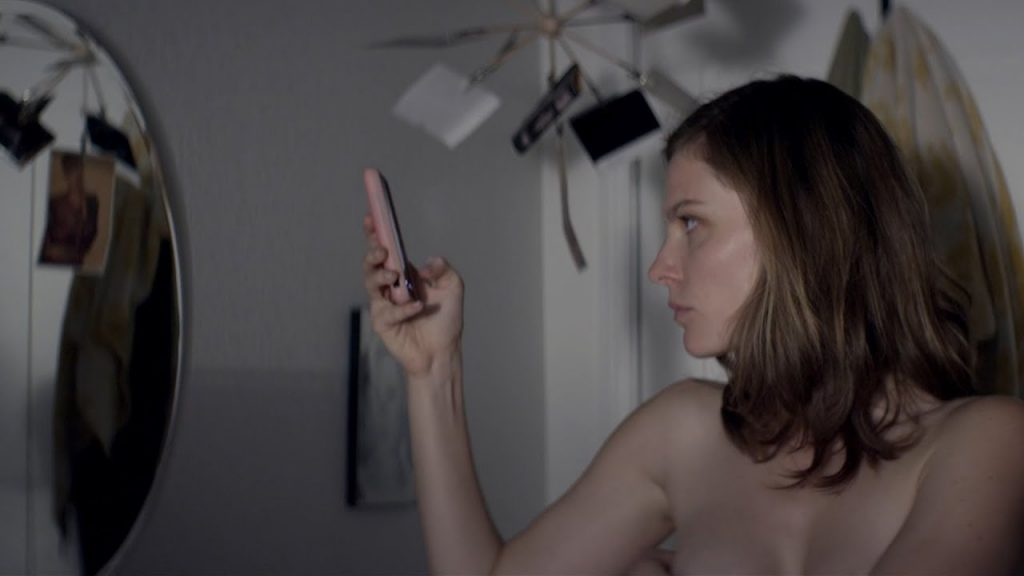 A teacher going beyond the scope of her relationship with a student to indulge in some illicit sexual affair is bound to create problems for both parties. This is what exactly happens in the life of Diana Watts (Lindsay Burdge), who has a steamy sexual affair with Eric (Will Brittain), one of the students in the school where she is an English teacher. But Diana understands that if she gets caught, things will not turn out to be that pleasant for her, and she might even end up losing her job. Thus, to avoid all the complications, she decides to avoid Eric as much as possible. However, problems keep mounting up as she is torn between her desire to be with Eric and to do the right thing. The film does well in terms of the production value and cinematography, and can also be called an emotionally charging experience overall.
Read More: Best Western Movies on Hulu
2. The Housemaid (2016)
Vietnamese cinema has grown by leaps and bounds in recent years, and if you still haven't watched any of their films, here's your chance. 'The Housemaid' is a wonderfully made gothic horror story by Derek Nguyen. The story centres around a young woman called Linh who has been hired to serve as a housemaid at a rubber plantation which is rumoured to be haunted. For those unaware, Vietnam was a colony of France for a long time, and since this film is set during the First Indochina War, the plantation here obviously belongs to a French owner. Things go normally at first, but soon the landowner and Linh fall for each other and begin a steamy, passionate affair. This irks the ghost of the landowner's wife who promises to make their lives a living hell. What stands out about the film is how the filmmaker has managed to depict Vietnam's colonial history, while exploring a ghost story with a passionate romantic subplot. The cinematography is exceptional as well.
Read More: Best LGBT Movies on Hulu
1. XX/XY (2002)
Mark Ruffalo is no doubt one of the most powerful actors of his generation. Before being a worldwide sensation with his role as Bruce Banner/Hulk in the MCU movies, Ruffalo has been a part of a number of important projects both on film and on the stage over the years. This 2002 film finds the actor in the role of an animator called Coles who comes across two college-going girls, Sam and Thea at a party. The three of them hit it off immediately and soon we find them starting a three-way sexual relationship. However, problems begin to arise between them when Sam and Coles get involved in a romantic affair and Thea does not take it very well. This causes the three of them to part ways. They manage to meet each other again after a period of eight years. Of course, Ruffalo is the best part of this film. Though it gives in to cliches, 'XX/XY' does have some interesting moments to watch out for.
Read More: Best War Movies on Hulu