Some movies make you think, some movies have you on the edge of the seat biting your nails, some films make you want to look away and others make you reach for a glass of cold water when things get too steamy on-screen. There are films for every mood and HBO Max has one of the vaster repertoires among streaming platforms. As Billy Wilder surmised, some do like it hot! Therefore, without further ado let us tell you about the hottest films on HBO Max. Be warned though. Most films on this list contain nudity and sex.
10. Mr. & Mrs. Smith (2005)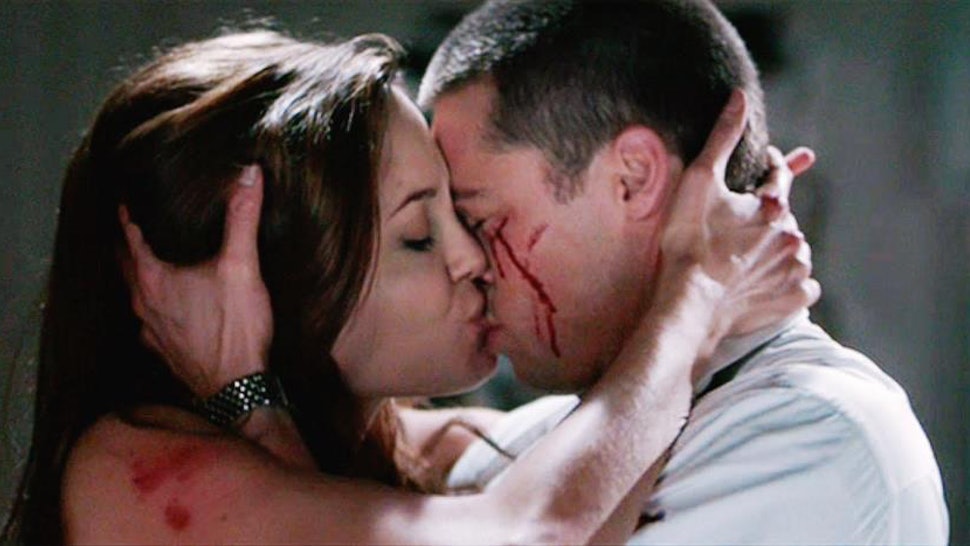 The Smiths have a very vanilla lifestyle after years of marriage. They are stuck in one place, seemingly, but in reality, both of them are highly paid assassins carrying out cool missions. When they become each others' targets, their relationship collides in a spicy and funny cocktail. If you're wondering what's so hot about a married couple who are spies, I have one word for you – Brangelina. Brad Pitt and Angelina Jolie set the screen on fire, and their chemistry actually went on to work wonders off the screen as well.
9. En tu piel (2018)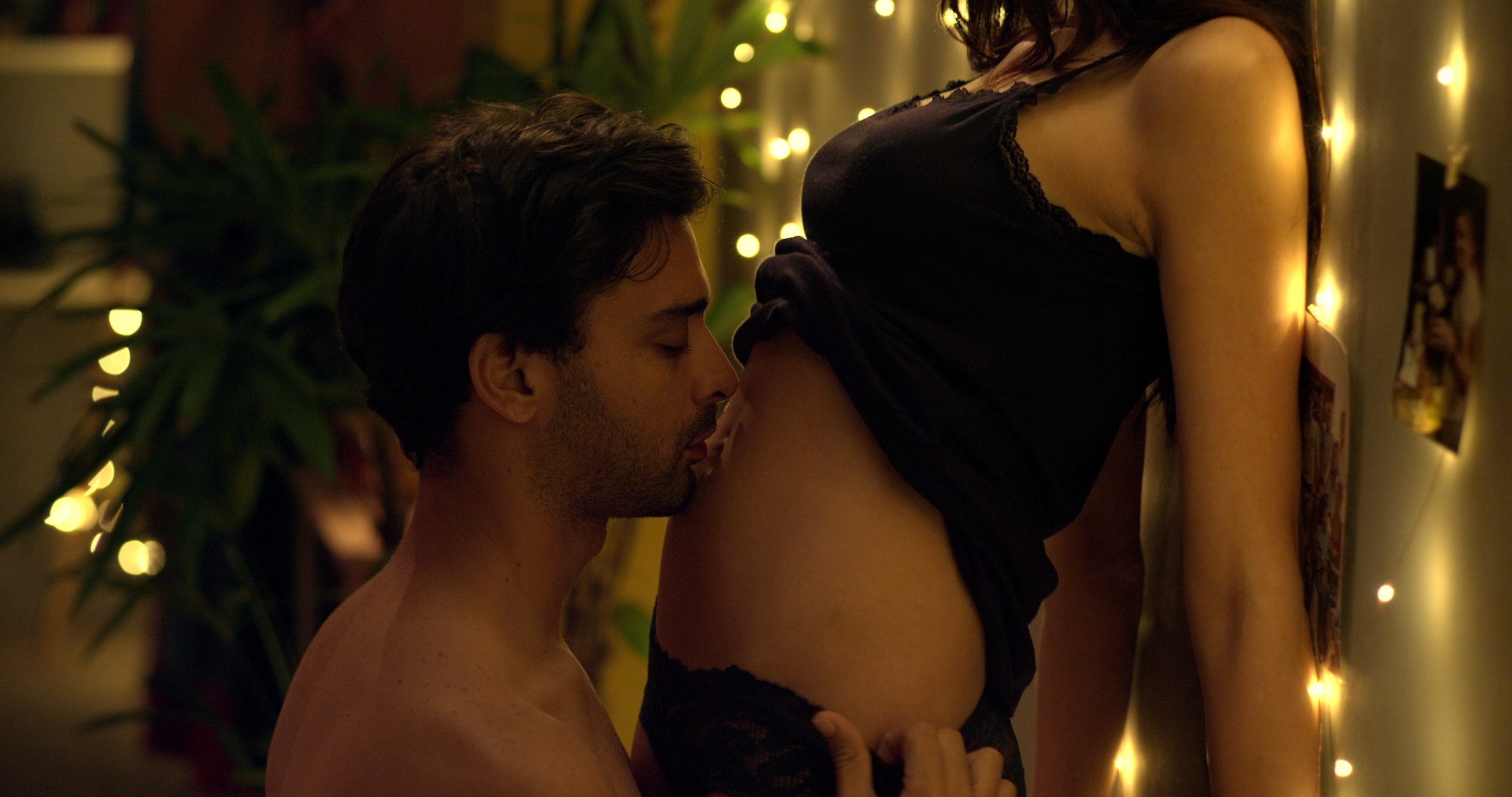 'En tu piel' or '7:20 Once a Week' is a film that centers around two strangers who have an intense encounter and decide to meet once a week for sex. Their illicit affair soon grows into something more as passions evolve and they realize that human relationships are a little more complex than an exchange of caresses. Why is it hot? Well, see the premise, there's lots of sex and passion!
8. He Got Game (1998)
Spike Lee's 'He Got Game' is a fantastic movie that follows the premise of a man trying to get an early release from jail by convincing his son to play basketball at the governor's alma mater. It is undoubtedly one of the sexiest sports movies on the platform and Rosario Dawson will leave you wanting more.
7. Magic Mike (2012)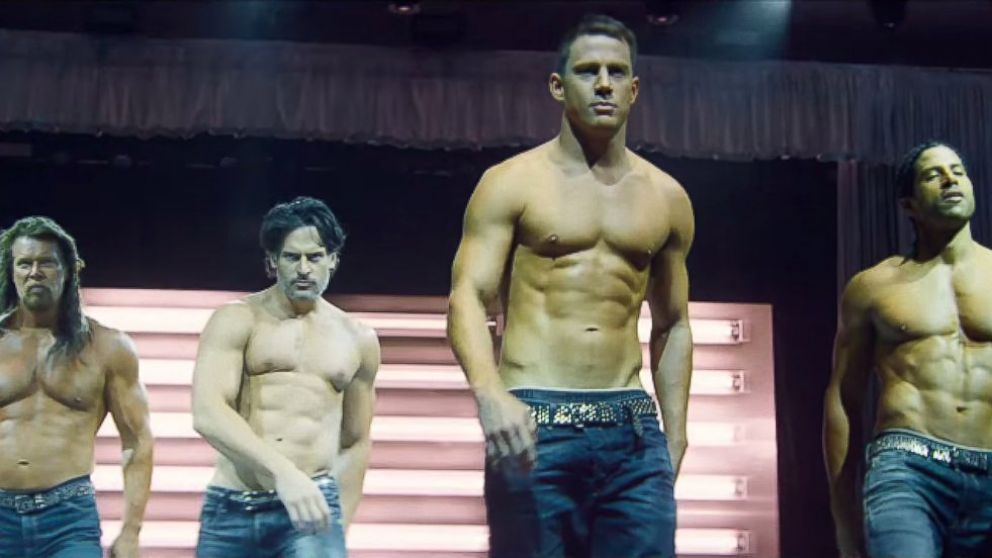 It's raining men in 'Magic Mike' and you won't know which one to look at. The premise centers around Mike, an experienced stripper, who takes a younger performer called The Kid under his wing. He schools the young man in the ways of partying, making easy money, and picking up women. If you need a reason to watch this movie, do it for Channing Tatum who oozes sexiness in every scene.
6. The Thomas Crown Affair (1999)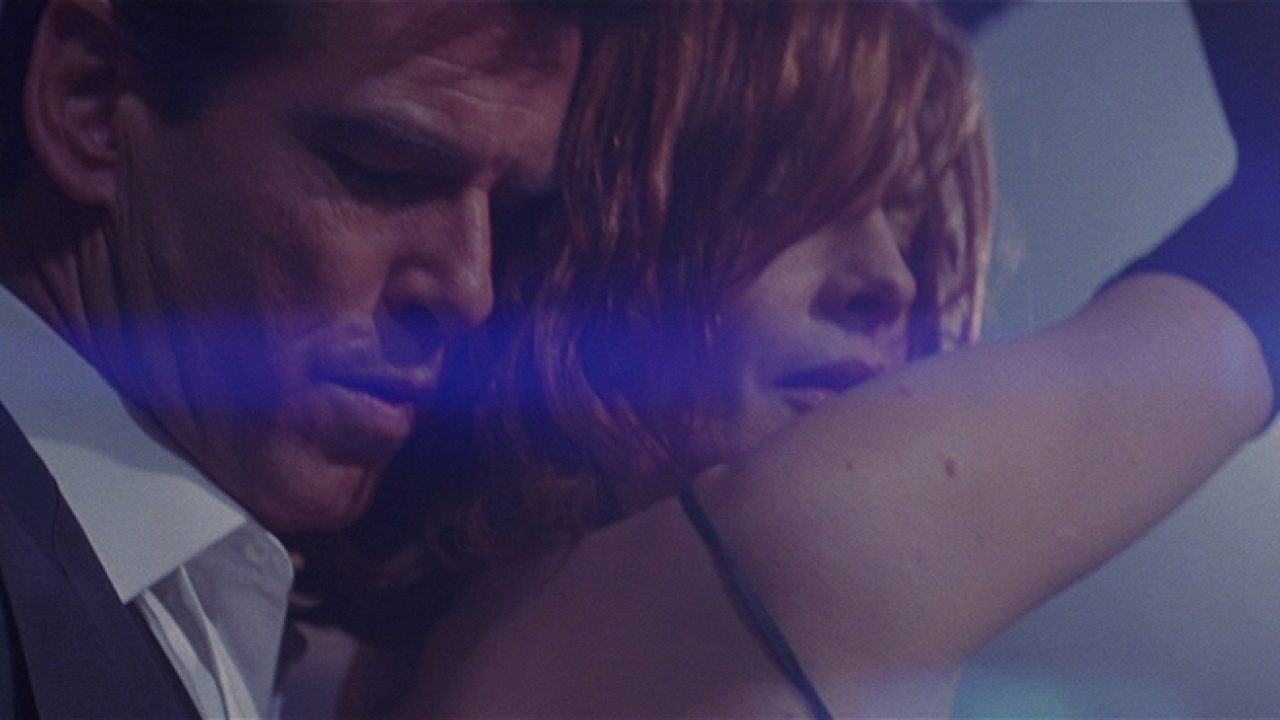 Leave it to Pierce Brosnan to play the part of a rich and attractive man with the charms to pull off thefts. And then add Rene Russo to the mix as the attractive but persistent detective who keeps clashing with the protagonist. As the bored millionaire finds it harder to steal the artwork, their passions take a different form as the thief and the detective begin to get together.
The fast-paced movie doesn't hold back on the steamy scenes, and you are left with the message that regret is a waste of time, as is gloating. Our characters live in the present and are unafraid of love. The sizzling chemistry between the protagonists makes this movie a resounding success.
Read More: Movies Like Fifty Shades of Grey
5. Gia (1998)
The film follows Gia Carangi who travels to New York City and nurtures dreams of being a fashion model. Soon after arriving, she meets Wilhelmina Cooper, a high powered agent who is wise in the ways of the world. The woman takes Gia under her wing. With Cooper's help and her natural instinct, Gia begins to shoot for the stars. As she reaches the pinnacle of the modeling world, Cooper passes away, wrecking Gia's life. She spirals out of control and turns to drugs, about to lose everything she worked so hard to achieve. Why's this seemingly dramatic movie hot? Well, Angelina Jolie plays Gia and she has plenty of steamy encounters with a woman named Linda.
4. Bound (1996)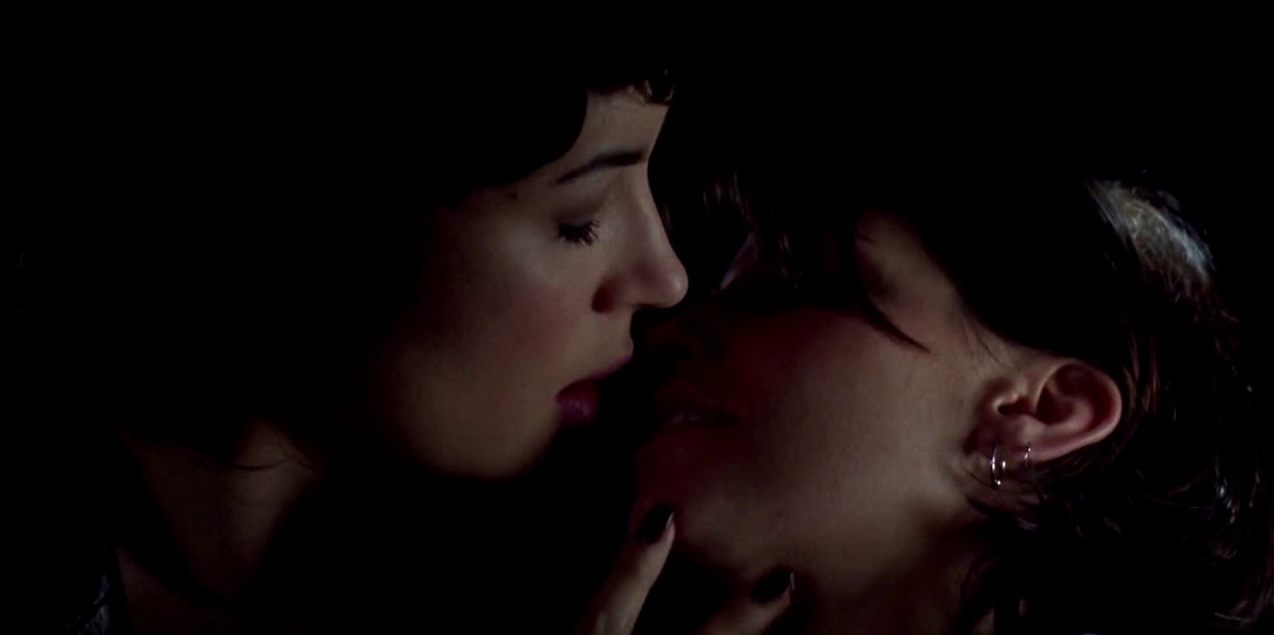 Directed by the Wachowskis, the movie focuses on Corky, a tough ex-con working a renovation job in a Chicago building. She meets a couple living next door. Caesar is a paranoid mobster and Violet is his seductive girlfriend who immediately takes a liking to Corky. The two get together to work a score and pin it on the crooked man. While the movie is bound to leave you thrilled, the several sex scenes between Corky and Violet help to turn the temperature up a notch. It is definitely a movie you don't want to miss.
3. Dangerous Liaisons (1988)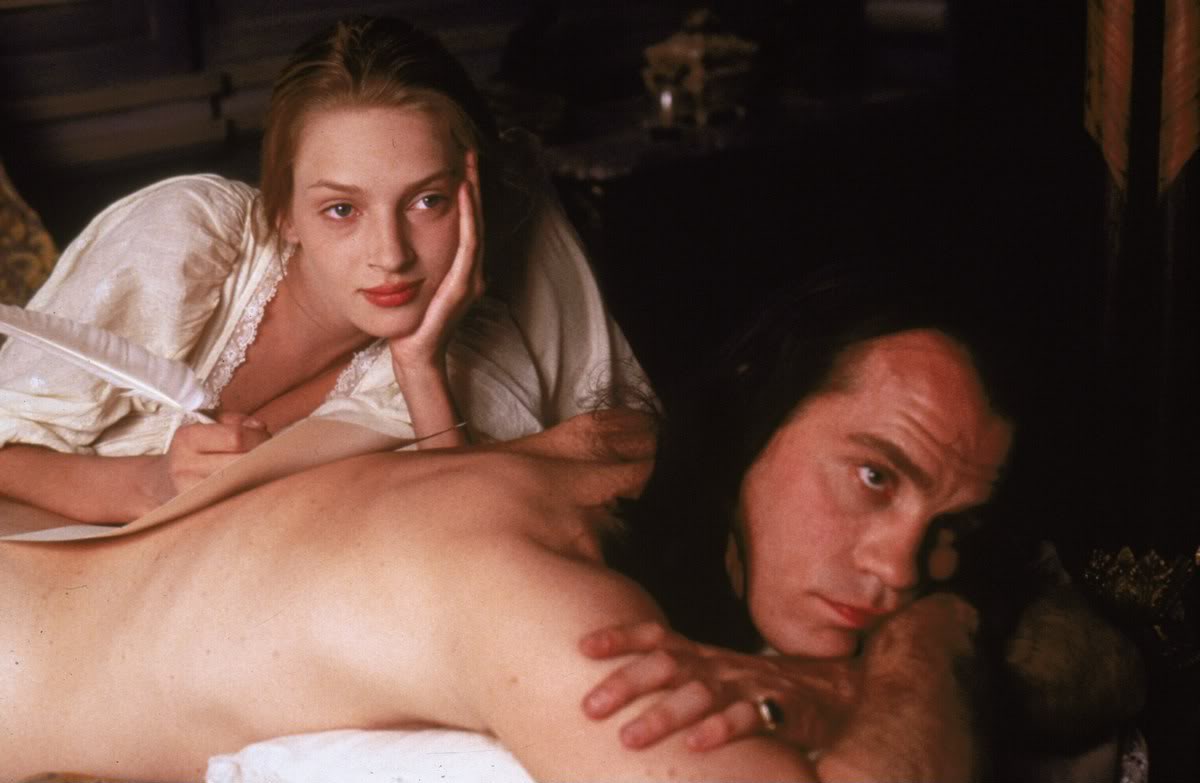 Set in 18th century France, Marquise de Merteuil asks her ex-lover, Vicomte de Valmont, to seduce the future wife of another ex-lover of hers. In return, the two can spend a night together. Titillating and dramatic, the movie has all the best things one could hope for. Glenn Close and John Malkovich deliver splendid performances and the movie is bound to leave you amazed, with some of the steamy exchanges.
2. Body Heat (1981)
'Body Heat' is exactly the kind of erotic movie that will draw you in and keep you hooked. Apart from the overt sexual tension in several scenes, there is a gripping plot of murder and betrayal that plays out in the film. A woman tries to convince a small-town lawyer to kill her rich husband, so the two of them can be together. However, this femme fatale has a deeper game in play and manages to get the best out of everybody involved, leaving a trail of death and destruction in her wake. Irrespective of how the film ends, the encounters between the lawyer and the woman are something that will leave you open-mouthed.
1. Last Tango in Paris (1972)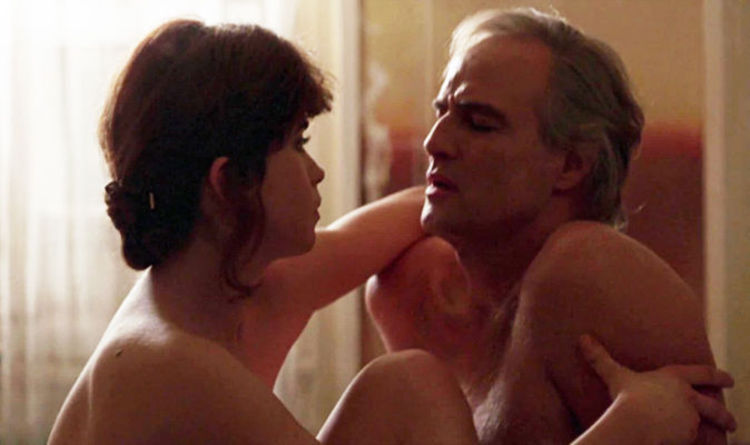 Bernardo Bertolucci might be disgraced after the murky truth about 'Last Tango in Paris' emerged in a post #MeToo world. However, there is no denying that the eroticism that underlies the film's premise has left a lasting impression on moviegoers. The plot follows a young Parisian woman who gets into a sordid affair with a middle-aged American businessman who sets the ground rules of their relationship. The only basis of their bond is sex, and the film's ending, though problematic in light of the actress's account, captures the passion that underlies each of their encounters.
Read More: Movies Like 365 Days