All of us like to solve puzzles. Puzzles test out intelligence. I enjoy the adrenaline rush through the quest to find the solution to the riddles. Solving one will give an absolute bliss. The world is full of mysteries. It's no wonder that detective thrillers are one of the most sought after genres. Hollywood has given us some of the most intriguing detectives who are very good at solving the cases. Here is the list of top movie detectives who are genius in their own rights and can be hired to solve any case.
1. Sherlock Holmes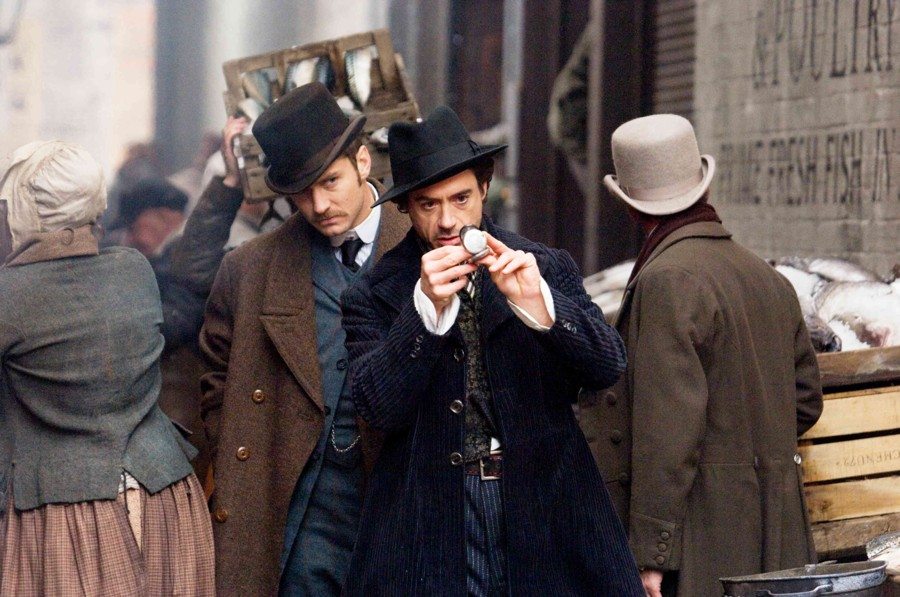 No list of detectives is complete without the ever dependable Sherlock Homes. He needs no introduction. He is a remarkable and glorious personality. He is intelligent, clever, quick-witted, astute and what not. He has been a consultant detective. He helped the Police to solve some of the most bemused cases. His expertise in different subjects and his logical reasoning skills helped him in solving variety of cases for his clients. He is a genius and has no boundaries. He is a bohemian and a sociopath and might come across as arrogant and rude at times. Dr. Watson is the assistant and the only friend Mr. Homes has got and the only person whom he loves. Sherlock Homes is arguably the legendary and best known detective of all times.
Read More: Best Rainy Days Movies of All Time
2. J.J. Gittes – Chinatown
J.J. Gittes, fondly as Jake, is a Private detective whose works are majorly confined to spying on the unfaithful husbands and wives. He was a police man but he quit to make an honest living when he realised that he is impotent in stopping the intense corruption in the city. When Jake was hired to spy on the Chief Engineer, Water and Power dept of the city by a woman claimed to the Engineer's wife, little did he knows he was drawn into the world of corruption, deception and murder. He is a courageous detective. With his shrewd investigation he went to the bottom of the scandal and unearthed the conspiracy involving lot of powerful people in the city. He deduced the reason behind ongoing water scandal in the city; he discovered the mystery behind the Chief Engineer's alleged mistress. When he found the truth, he was empathetic towards the women and did everything he could do for their betterment. A brilliant, honest and a passionate detective he is.
Read More: Best Religious Cult Movies of All Time
3. Patrick Kenzie – Gone Baby Gone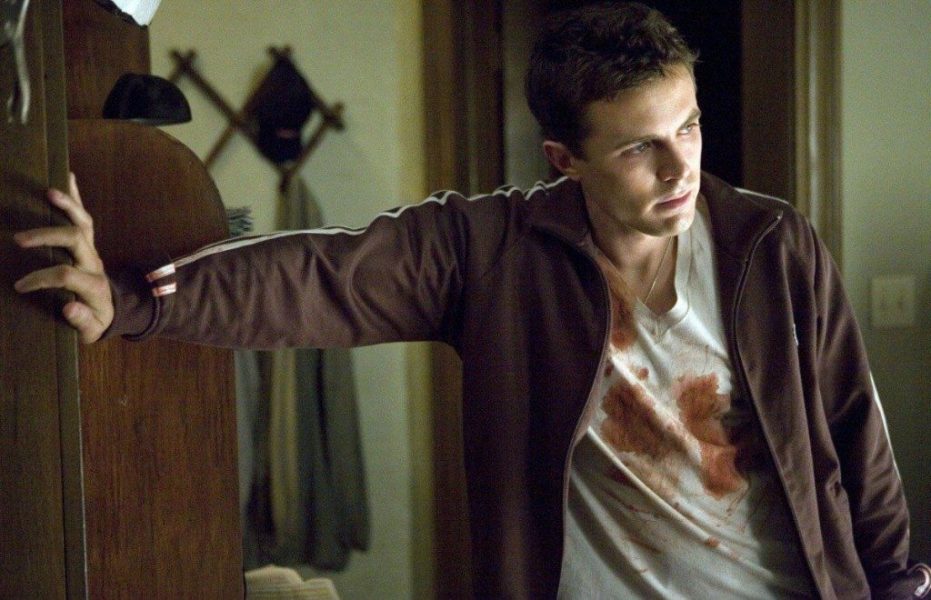 Patrick Kenzie is a Private investigator along with his partner girlfriend Angie Gennaro. When they got a job to augment the investigation of an abducted child, Amanda, in the neighbourhood, they were little hesitant to pick it because till then they were only handling few low profile missing person cases. Also Angie found this case to be delicate because of the greater chance of finding the kid in the dumpster after being abused for days. But their empathy led them to take the case. They may look amateur. But they are passionate about their job. They did their best in assisting the police investigation and found many intriguing details about the abduction only to see the child got killed at the end of an exchange mishap. Patrick involvement in another abduction case has led him to discover the conspiracy behind the Amanda's abduction. The partners couldn't handle the truth. Angie was sympathetic while Patrick wanted to be honest. He did what it takes him to keep the promise he made when he took the job, even at the cost of losing his partner Angie. Did that makes him right? No, at least he was honest to himself and his profession.
Read More: Best Nuclear War Movies of All Time
4. Will Graham – Red Dragon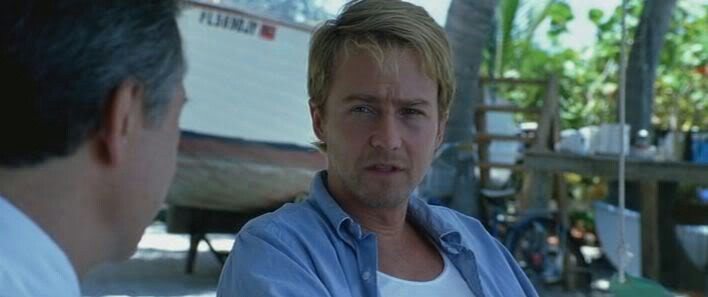 Will Graham is a retired FBI agent. He is a keen observer with an astonishing memory. He is an side-ticker. He can assume the emotional point of view of others even if it sickens him. He is very gifted. He could connect different things from different events and look for the solution. His quest for the answer about a psychopath killer whom he deciphered as a cannibal had endangered his life. The traumatized Fed hero retired. But that didn't stop the Bureau to seek his help when another psychopath was on the killing spree. Will is experienced, very knowledgeable, imaginative and they needed his expertise to catch the killer soon. His passion to solve the mysteries and patience to sit though hours together to seek minute details has led him to the killer. Will also lured the killer to him by rubbing his ego. When the psychopath held Will's son as hostage, Will awaken the demon in the killer. He reminded killer's abusive childhood by insulting his son for being coward and not putting up a fight. His presence of mind saved his kid. Will is not just a Genius detective but also a smart one.
Read More: Best Movies About Alcoholism of All Time
5. Mikael Blomkvist and Lisbeth Salander – The Girl With a Dragon Tattoo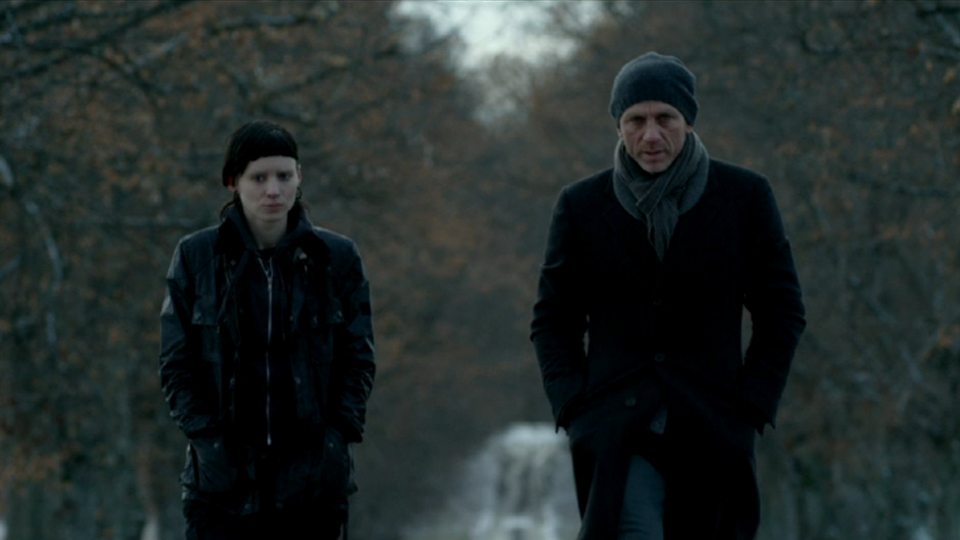 Journalist Mikael Blomkvist is a co owner of Millennium Magazine. He had just lost a case against him for publishing an article exposing the corruption of Wennerstorm without enough evidence. When a business magnet gave him a mystery to solve in exchange of incriminating information to expose Wennerstorm, he grabbed it. His job was to investigate the disappearance of one of the family girl, forty years ago. He has a very keen investigative mind. He has to go through many materials dated way back to forty years and decipher the mystery. When he was stuck in his way, he took help from troubled Lisbeth Slander, a dazzling investigator and a hacker. When Mikael was busy decoding the materials, Lisbeth investigated the information he was finding. They both tag teamed to unearth the mystery which was buried for four decades, not before endangering their lives in the hands of murderers. They both make a terrific investigative team.
Read More: Best Haunted House Movies of All Time
6. Bryan Mills – Taken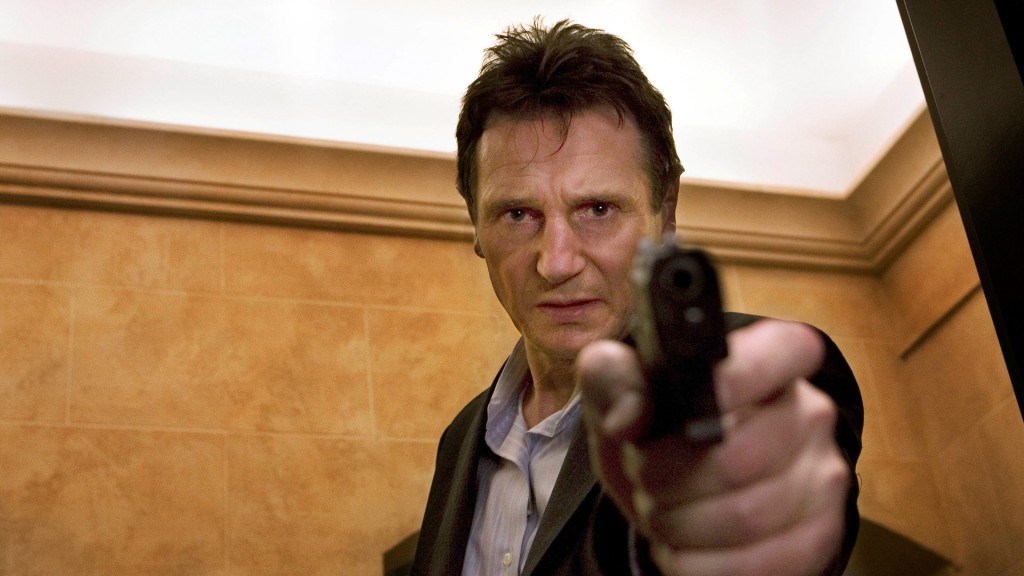 This may be a surprise entry into the list. He is not actually a detective. He is a retired CIA field agent. He took early retirement to spend time with his daughter who was living with his divorced wife. After retirement, he took a brief security job. So how did he make into this list? Because, he has a very particular set of skills, skills he has acquired over a very long career, skills that make him a nightmare to the bad people. He is calm, composed and calculative. He read the situation well and anticipates things and gets prepared for it. He is a resourceful man. He knows how to handle any situation and how to get any answer from anybody. He is a real no nonsense guy, always to the point. When his daughter was abducted, he torn apart the whole Paris in pursuit of his daughter and did find her before she could never be found. That was one hell of an investigation.
Read More: Best Adolf Hitler Movies of All Time