Denmark has a rich and varied history with cinema, which has often been overlooked in favour of other countries' fare. The Danish fell in love with cinema ever since it began. The first Danish-produced film was released in 1897, and the first studio established as early as 1906 by Ole Olsen. Danish filmmakers and actors have been invariably acclaimed, from the heady days of Asta Nielsen and Benjamin Christensen to Carl Dreyer, and then further to Lars von Trier, and Mads Mikkelsen, among many other luminaries.
The utterly fascinating aspect about Danish cinema is that such creative endeavours are so loved and so enamoured in the spirit of brotherhood that most of their films are publicly funded. The ideals of Danish cinema are founded on freedom and cooperation, that seeps into their celebrated works. Special mention must be given to the Danish Film Institute, the national film agency instrumental in upholding the excellent standards of Danish filmmaking. Here is the list of top Danish movies ever that will hopefully spread their impact to wider audiences, and that venerate the uninhibited spirit of Danish cinematic genius. You can find some of these best Danish movies on Netflix, Hulu, or Amazon Prime.
12. Open Hearts (2002)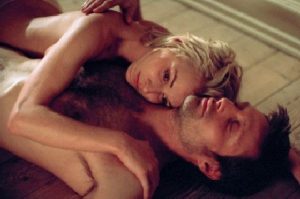 Susanne Bier's cinematic triumph is on the lives of two couples, Marie-Niels and Joachim-Cecilie, whose lives intertwine with catastrophic effect. Writer Anders Thomas Jensen is at the top of his game with his frequent collaborator Bier. His sensitive script ably holds the anguish and honesty of the characters, and by extension, our riveted attention. With heartbreaking performances from the four leads (Paprika Steen, Sonja Richter, Nikolaj Lie Kaas, and Mads Mikkelsen), and aided by the direct and minimalist methods of the 'Dogme 95' structure, 'Elsker dig for evigt' (its original Danish name) is an indubitable emotional tour de force.
Read More: Best G-Rated Movies of All Time
11. The Pusher Trilogy (1996-2005)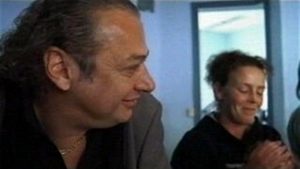 A mature, uninhibited depiction of the Danish criminal world. Seamless choreography that blends into the dark, gritty subject matter. A stark portrayal of the chaos and harm associated with drugs, apart from solely addiction. A series responsible for launching the career of a bona fide performer. A three-part series where the movies are independent of each other, and yet tell a compelling story that ties into all of them. A series that proves how murky the perspectives of good and bad are in a world as dark as the Copenhagen underworld, through its different protagonists.
Anyone would be shocked with good reason to find that all the above criteria is fulfilled perfectly by the inimitable Nicolas Winding Refn's 'Pusher' trilogy. Astonishingly, 'Pusher' was Refn's directorial debut as well as the start of a certain Mads Mikkelsen's acting career. This trilogy is very much a high point in depicting criminal culture, and one of Denmark's very best films.
Read More: Best Space Horror Movies of All Time
10. The Idiots (1998)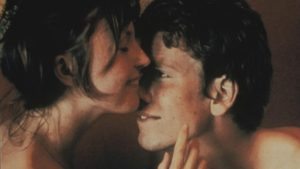 'The Idiots' ('Idioterne') is the second film in master filmmaker Lars von Trier's renowned 'Golden Heart' trilogy. Preceded by 'Breaking the Waves' and succeeded by 'Dancer in the Dark'; both astounding films in their own right; this controversially explicit film also follows the 'Dogme 95' technique propagated by von Trier himself, to perfection. This rebellious film has an unruly group exploring their 'inner idiot' as they goof around by intentionally acting out as having intellectual disabilities. They bluntly challenge the conventions of the establishment, which culminates in a chaotic but ultimately, satisfactory conclusion.
Read More: Best Lifetime Movies of All Time
9. Pelle the Conqueror (1987)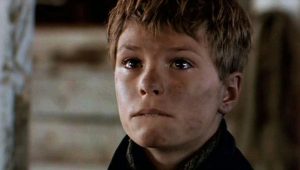 'Pelle Erobreren' in the original Danish, this scintillating piece of filmmaking garnered numerous accolades at the time of release. However, this Bille August masterpiece is much more than its awards, portraying a touching father-son relationship in the face of adversity.
The film shows the painstaking journey undertaken to an unwelcome Danish land by two Swedish immigrants, Lasse (Max von Sydow) and his son, the eponymous Pelle (Pelle Hvenegaard). The lead performances are stunningly accurate. von Sydow's performance was particularly lauded, for bringing out the pathos as well as the hope in a dire situation. The film won Denmark its second consecutive Academy Award for Best Foreign Language Film. It also won the Palme d'Or at Cannes, and garnered an Academy Award nomination for von Sydow as Best Actor.
Read More: Best Alien Horror Movies of All Time
8. The Bench (2000)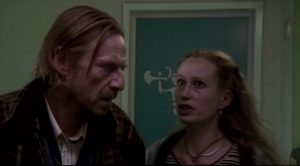 Per Fly has shown himself to be rooted to the harsh social reality of his native Denmark through his filmography. The first substantial project he undertook was the self-styled Denmark trilogy. The three movies focused on its three distinct social classes- the lower, upper, and middle class. The first among these was 'The Bench' ('Bænken') and served as Fly's sagacious directorial debut.
Jesper Christensen is remarkable as the protagonist Kaj, whose sole interest is to get drunk with like-minded lost souls at a public bench. However, his life drastically changes when a single mother moves into the neighbourhood. He consequently finds himself questioning his lifestyle and his ruinous present with searching clarity to great effect.
Read More: Best Ice Skating Movies of All Time
7. Nightwatch (1994)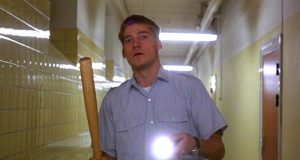 Director Ole Bornedal delivered Danish audiences with some much-needed fresh air in the form of his 1994 thriller 'Nightwatch'. Danish cinema was proliferated with sombre war dramas or social machinations and injustice, hence 'Nattevagten' (in the original Danish) proved to be quite significant.
It focuses on a law student Martin (Nikolaj Coster-Waldau) who takes up an innocuous job as a nightwatchman at a morgue. During his stint there, a serial killer with a proclivity for scalping his victims' heads, is active in Copenhagen. Martin gets inadvertently involved with the hunt for the killer, who has some strange goings-on at Martin's nocturnal workplace. It is a tense treatment of a suitably agitated subject, and Ulf Pilgaard deserves a special mention in his role as the detective determined to catch the killer.
Read More: Korean Movies
6. King's Game (2004)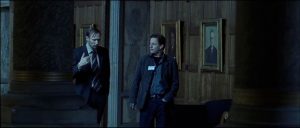 'Kongekabale' in the Danish title, this taut political thriller is a mesmerizing adaptation of ex-government press officer Niels Krause Krjær's eponymous book. Krjær's political pedigree imparts an assured parallel authenticity to the story, despite it being a fictional narrative.
The film stars Anders W. Berthelsen as the uncompromising reporter Ulrik Torp, who will leave no stone unturned in his attempts to uncover the conspiracy behind the Danish parliamentary elections. Søren Pilmark is utterly convincing as Erik Dreyer, the conniving and ruthless mastermind of the conspiracy, who's willing to do anything to be the next Danish Prime Minister. Despite an expectation of exaggeration, the film does well to present its explosive plot adroitly.
Read More: Best Fairy Tale Movies of All Time
5. Italian for Beginners (2000)
Many of the films on this list have adhered to the strict but organic principles of the 'Dogme 95' movement. The emphasis is almost inescapable at times, and is proof of how influential von Trier and Vinterberg's methodology still remains. However, 'Dogme 95' is associated typically with serious, almost dour cinema. Lone Scherfig's 'Italiensk for begyndere' is a notable exception. It also follows 'Dogme 95' but is a romantic comedy.
Scherfig had adapted the heartwarming plot from Irish writer Maeve Binchy's novel 'Evening Class'. The connected stories of Andreas, a pastor (Anders W. Berthelsen), Olympia (Anette Støvelbæk) and Karen (Ann Jørgensen), among others, show a delightfully stirring set of characters battling loss, forging friendships, and taking on life with aplomb. 'Italiensk for begyndere' is in a class of its own, because of its unique depiction that is quite a rarity in its genre.
Read More: Best Spider Movies of All Time
4. The Hunt (2012)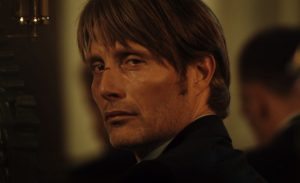 Thomas Vinterberg outshines himself in 'Jagten' ('The Hunt') depicting a popular kindergarten teacher (Mads Mikkelsen) racked by accusations of pedophilia as his life is turned upside down.
The film's stance helps in understanding how society is quick to take reprehensible accusations on their face value, and how lives can be affected if such accusations are incorrectly dealt with.
Mikkelsen operates at an unprecedented level in this brave film, ably supported by Alexandra Rapaport and Thomas Bo Larsen. His sympathetic performance in the lead superbly ushers in the pointedly difficult questions to the forefront, and Vinterberg does an excellent job in balancing two highly unstable sides to his delicate theme.
Read More: Best Ship Movies of All Time
3. After the Wedding (2006)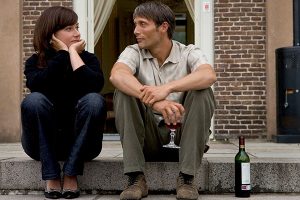 'After the Wedding' ('Efter brylluppet' in the Danish original) is Susanne Bier's meticulously crafted portrayal of relationships, dedication, charity, and compassion. Mads Mikkelsen is the lead attraction of a brilliant ensemble cast who breathe life into this invigorating drama.
Mikkelsen stars as Jacob, manager of an Indian orphanage where he has struck up a special bond with one of the young charges, Pramod (Neeral Mulchandani). Owing to dwindling finances, Jacob has to travel to Copenhagen to accept a financier's (Rolf Lassgård) donation, as he wishes to meet Jacob in person. This strange proposal sets the tone for the startling revelations that follow, with the well-drawn characters expertly drawing our emotional investment. Time and time again, Bier has shown her adeptness in handling human emotion in challenging and murky times, and 'Efter brylluppet' is a shining example.
Read More: Best Filipino Movies of All Time
2. The Word (1955)
Carl Theodor Dreyer is regarded as one of the absolute best directors that world cinema has had to offer, and with overwhelming reason. His films had a realism to them unlike any other, and his emphasis on vivid, indelible imagery resulted in some of the best cinematography in film. 'Ordet' ('The Word') is arguably, the finest work he ever made.
Religion plays a crucial role in this quietly touching and sombre drama. It centres on a rural Danish family in 1925, with the patriarch Morten Borgen (Henrik Malberg), his three sons Mikkel (Emil Hass Christensen), Johannes (Preben Rye), and Anders (Cay Kristiansen) and Mikkel's wife Inger (Birgitte Federspiel).
A religious clash occurs between Morten and the local tailor, Peter (Ejner Federspiel) because of their children's (Anders, and Anne, played by Gerda Nielsen) desire to marry. The astonishing happenings that then tide over the Borgen family underline the film's emphasis on faith beyond religion and animosity. 'Ordet' is Dreyer's masterpiece of emotion, with an exceptional handling of a sensitive subject.
Read More: Best Country Music Movies of All Time
1. The Celebration (1998)
Thomas Vinterberg has thoroughly established himself as one of the great modern auteurs of Denmark, if not of the world. On his way to such well-deserved recognition of his cinematic flair came 'Festen' ('The Celebration') in the form of his first major success.
Centred around the birthday celebration of a middle-class family's patriarch (Henning Moretzen), the film exposes typical middle-class toxicity and punctures the false veil under which it exists. The family's eldest son Christian (Ulrich Thomsen) leads the way with some downright devastating revelations about the seemingly respected family's harrowed past.
Vinterberg pioneered the 'Dogme 95' movement along with Lars von Trier, with 'Festen' being its very first exponent. Its minimalist but deeply impactful plot lends beautifully to the movement's sparsity and reliance on old-school acting and directorial prowess.
Read More: Spanish Movies