Being in the stage of life that us millennials and especially the 90s kids are, coming-of-age films is probably the one sub-genre in cinema that is the most alluring, simply by virtue of it being relatable. The genre's universal appeal stems, despite the cultural and geographical differences, from stories of children evolving into teenagers or teenagers evolving into adults essentially embodying the same essence everywhere.
As humans, as we grow up, everything seems new and it is a time of discovery, and the transition is essentially what it's all about: the first relationship, the first kiss, the first heartbreak, the first sexual contact or discovery, the first feeling of responsibility, the first feeling of leaving something behind: it's an age of firsts. Luckily for us, Netflix really has a long line-up of such films, which is also testament to the genre's popularity. The films range from cult classics to dramas with depth to simple natured teen comedies, all in the same vein of growing up. So, here's the list of really good coming-of-age movies on Netflix that are available to stream right now:
15. Dude (2018)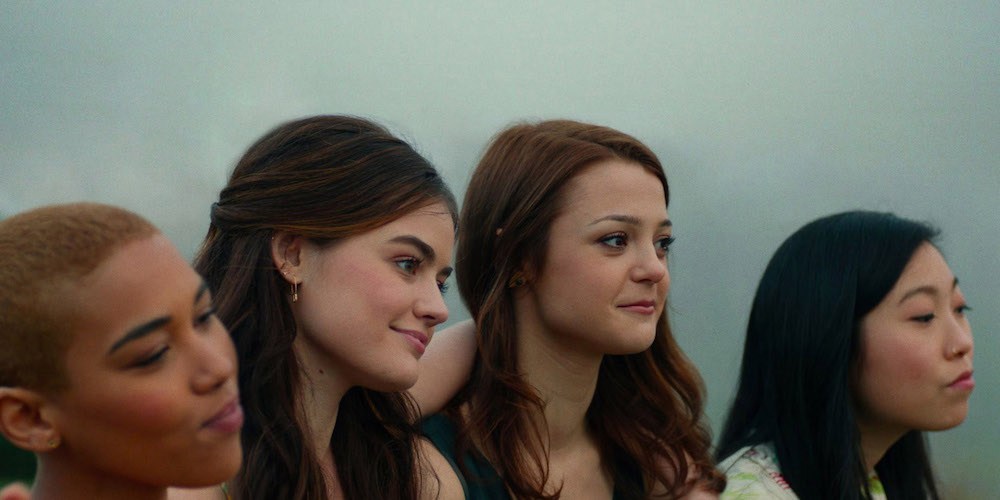 Another typical high school Netflix original rom com, 'Dude' too joins the ranks of 'To All the Boys I Have Loved Before' and 'Sierra Burgess is a Loser', but provides nothing new. The film is about a series of firsts faced by a group of four high school girls and how they come to terms with it, growing up in the process. Usually in a list of finer films, it would have either not made it or my advice would have been to skip it, but as I said before, Netflix is able to dominate the landscape when it comes to coming-of-age high school romcoms.
14. The Kissing Booth (2018)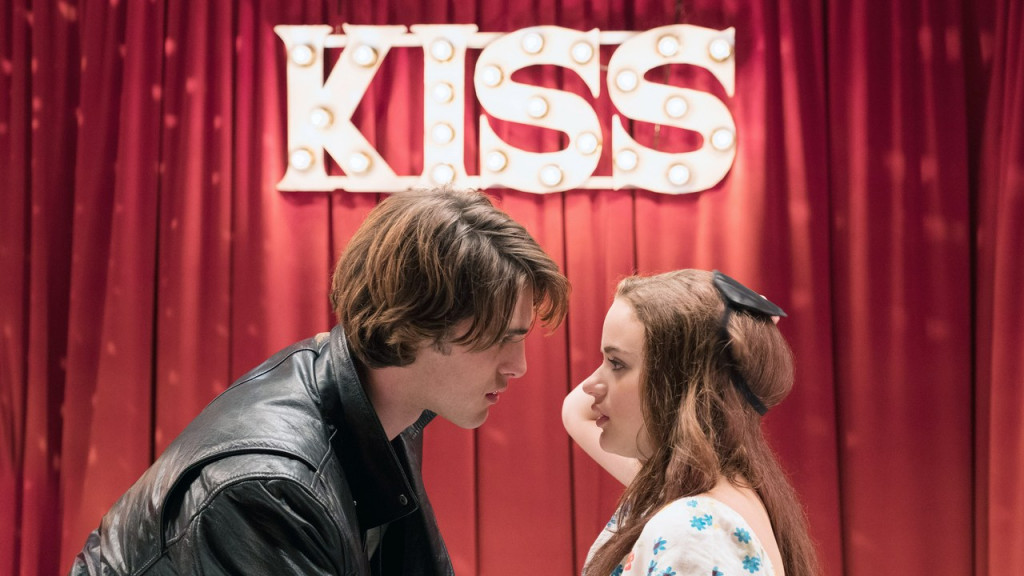 The second one in the series of run of the mill Netflix romantic comedies, 'The Kissing Booth' is about a teenage girl and how she must choose between her crush who she shares a kiss with at a kissing booth she sets up during the school carnival, or her friend and their pact that forbids her from having a crush on each other's siblings. The outcome is inevitable and predictable, as are the proceedings as young Elle navigates her way through high school love. A very passable film at best if you have the taste for the kind. Read along. The better ones are right around the corner.
13. Sierra Burgess is a Loser (2018)
Another less superior addition to the list of Netflix original romantic comedy films on this list, and both of them, safe to say are in more or less the same vein, albeit this one is comparatively a more by the books take. Sierra Burgess is considered a loser in school and when a case of mistaken identities pits her with the most popular girl in high school, the two must struggle to work together to win over their crushes. I am not all with its dividing ending that kind of sends the wrong message, but this film scored quite the numbers for Netflix when it released. Side note: this film stars Noah Centineo too.
12. To All the Boys I have Loved Before (2018)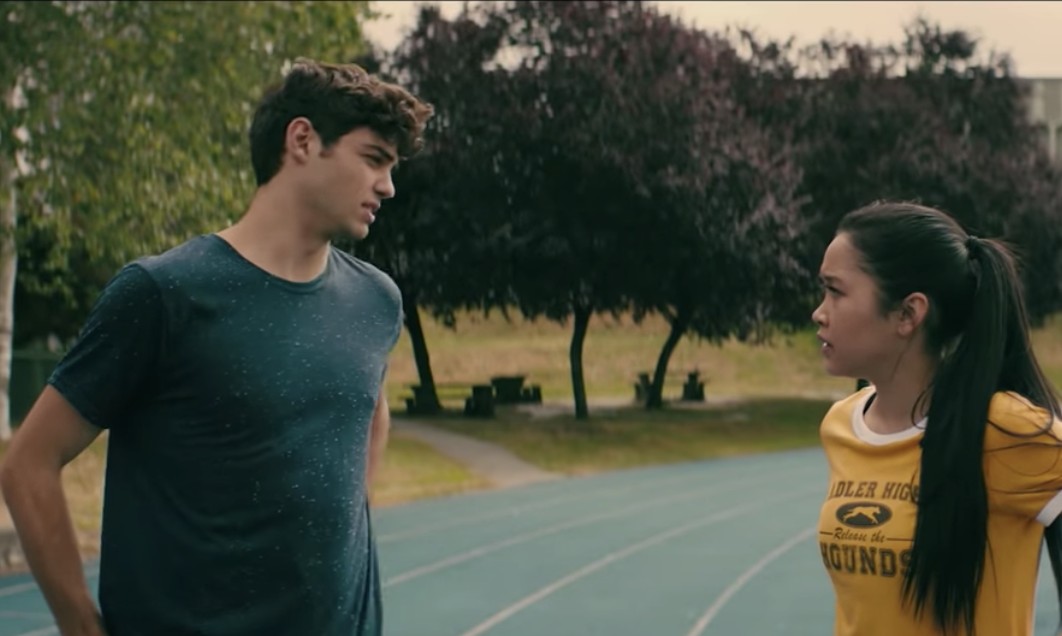 'To All the Boys I have Loved Before' is typical teenage mush, albeit an extremely popular one at that, and there is absolutely nothing wrong with being that if you got the taste for it. The Netflix film sure wasn't looking to get nominated for film awards, and it plays out as such: mostly harmless, entertaining stuff. The film is about a teenage girl who privately writes a letter to every guy she has had a crush on, only to have the letters by herself. Her love life is thrown into the wind when the letters are posted and all of the boys she has ever loved before confront her about it.
The film released not too long ago, and I still remember how virtually every girl I knew or didn't was weak in the knees for Peter Kavinsky, played by Noah Centineo. A good news for them? The film is soon going to have a sequel with Centineo returning, and at this point, that is all you need to know to tell yourself you are going to stream it the minute it is out.
11. The Edge of Seventeen (2016)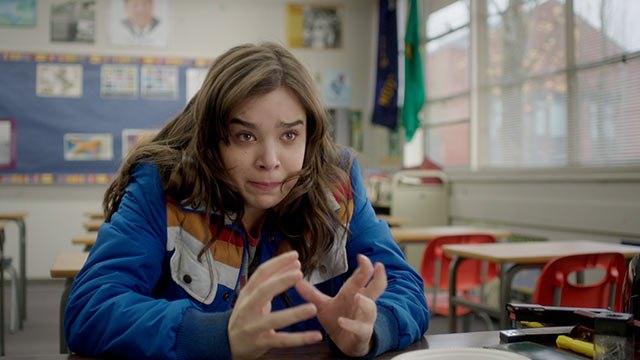 'The Edge of Seventeen', while not breaking any of the familiar tropes one comes to associate with teen films, feels inherently fresh in its treatment. The film is about Nadine, a high schooler, whose life gets tougher as her popular older brother starts dating her best friend, and she grows more alone than ever, when she finds the unlikely friendship of Erwin to make her believe that things might not be that bad after all. With the exception of the ending, 'The Edge of Seventeen' is a perfectly passable fun teenage film, one that is also an inherently feel good movie and a relevant coming of age movie. Its plot wouldn't feel like much, but let's face it: high school was an awkward time and we have all been there.
10. The Fundamentals of Caring (2016)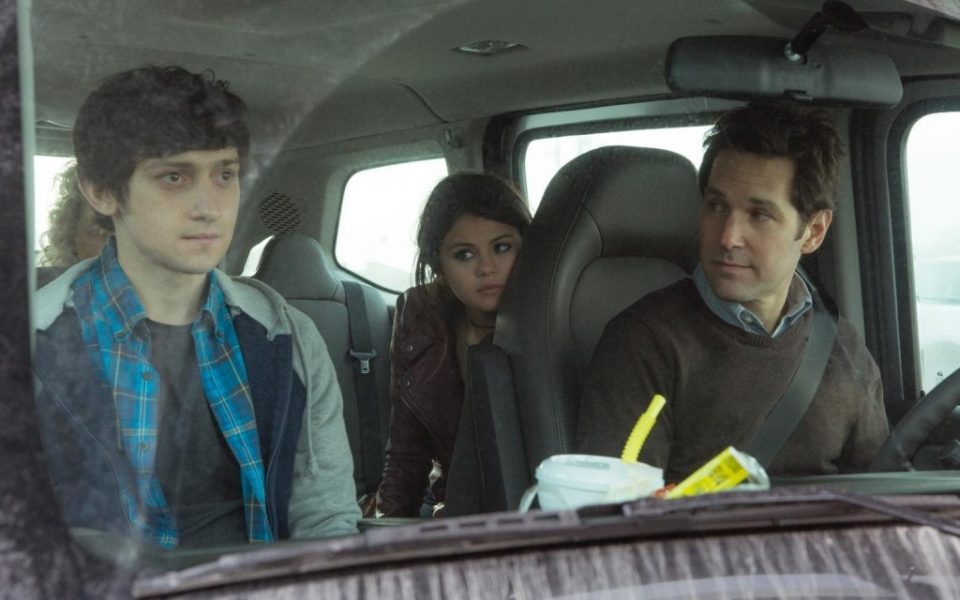 Apart from being an amazing travel film with virtually all the "life changing" quips of the sub-genre present, 'The Fundamentals of Caring', a film that stands true to its name, is based on the 2012 novel, 'The Revised Fundamentals of Caregiving' by Jonathan Evison. It tells the story of Trevor, a specially-abled teen who is unhappy in life and angry after his father left him when he was young. His caregiving is undertaken by a retired writer, Ben, played by the almost ageless and ever charming Paul Rudd, as the story of the film involves the two undertaking an impromptu road trip, wherein they end up learning a thing or two about each other as well as the fundamentals of caring. One of the better Netflix originals in recent years, this one is a heartwarming experience, yet tender and funny.
9. Alex Strangelove (2018)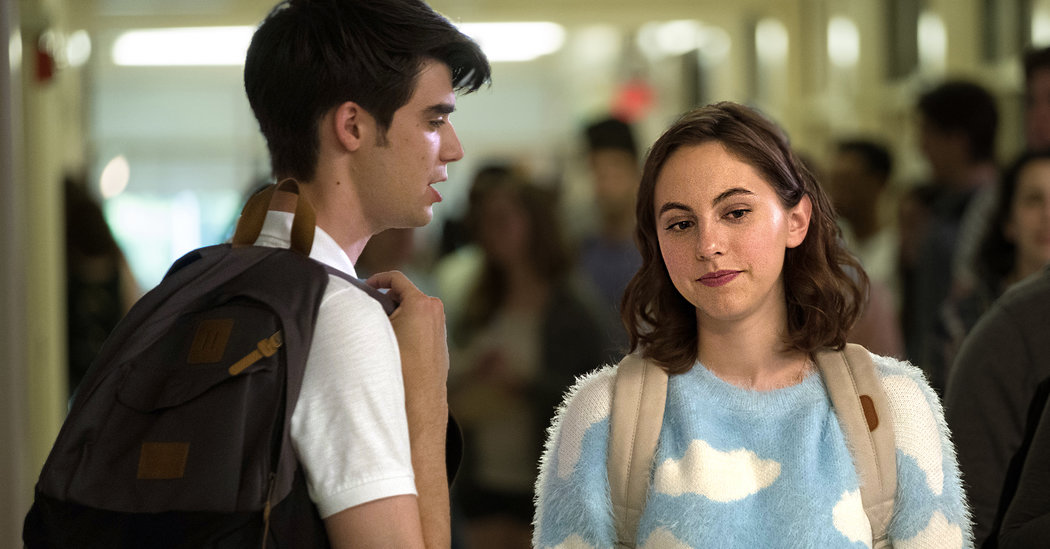 Now this is a teen comedy that I happened to love. Alex Truelove, the central character from a nice twist on whose name the film receives its title, is the perfect kid, with a great academic score and a great girlfriend, with a bright future ahead of him, until he encounters a charming gay kid and goes on an exploration of his own sexuality. It is a liberating film, one that doesn't take itself too seriously but at the same time knows what it's doing. It's funny and charming and ticks off all boxes on what a perfectly watchable teen rom-com should be. Completely recommended.
8. The Spectacular Now (2013)
'The Spectacular Now' is a film that deserves to be watched for the lead pair's chemistry alone. Starring Shailene Woodley who has proven her acting prowess in a number of films now paired with Miles Teller, 'The Spectacular Now' is a charming teen movie, even funny in parts, about how two young people are drawn to each other and learn to live in the now, the spectacular now. At 90 minutes long, the film is mostly harmless mushy fun rather than presenting some deep insights into the enigma that is growing up. Thankfully, it doesn't intend to be anything more than that either
7. Carrie Pilby (2016)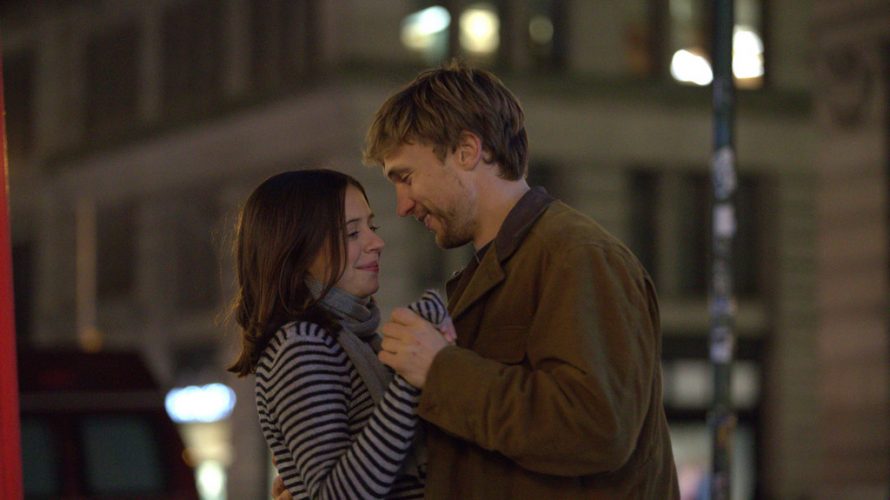 If you need a nice break from the kind of coming-of-age films stated earlier, most of them dealing with high school transformations and journeys, 'Carrie Pilby' should be the answer to your search. The film is about the titular character, a child prodigy and Harvard graduate residing alone in New York city, when her therapist makes her a list of tasks to increase her social interaction and bring her out to the world. The tasks include making friends, getting a job, going on a date, taking care of a pet and so on. As she fulfills those one by one, her views on love, life, sexuality and the world overall begin to change. A breath of fresh air and one of my personal favourites in the sub-genre, 'Carrie Pilby' pits great, funny writing with a winning performance from Bel Powley.
6. Sixteen Candles (1984)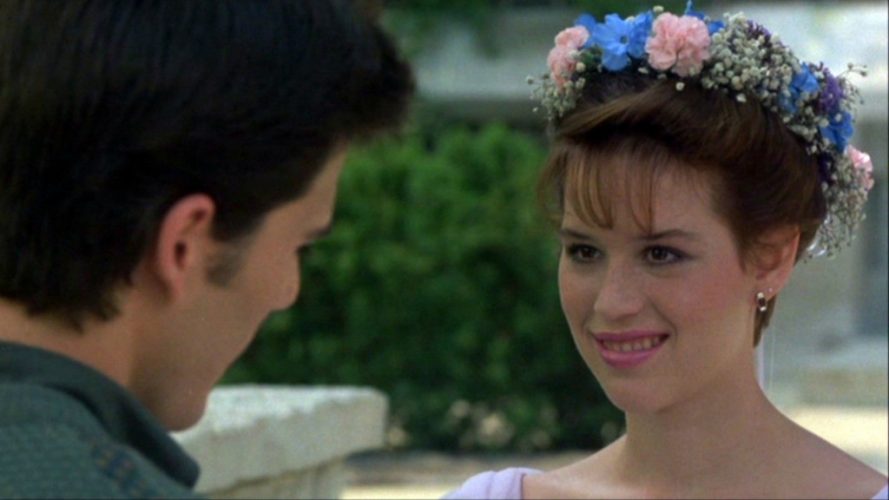 'Sixteen Candles' may as well be regarded as a classic teen movie, since it holds up extremely well even after 35 years since it first released. Well, testament to teenage awkwardness not changing across generations, except for the advent of social media. The film is about a young girl's sweet sixteenth birthday that turns out anything but. Her family forgets it, and over the day she faces almost every embarrassment possibly fathomable by a high schooler on her big day. To add to it, her school life almost sucks since she has a crush on the most popular guy in high school and the geekiest guy in school has a crush on her. Throughout whatever conspires on her sixteenth birthday, the girl initially unknowingly is already on her journey to become a young woman. For a lot of viewers, it doesn't seem to have aged quite well, but for me, it remains a timeless charming little classic.
5. An Education (2009)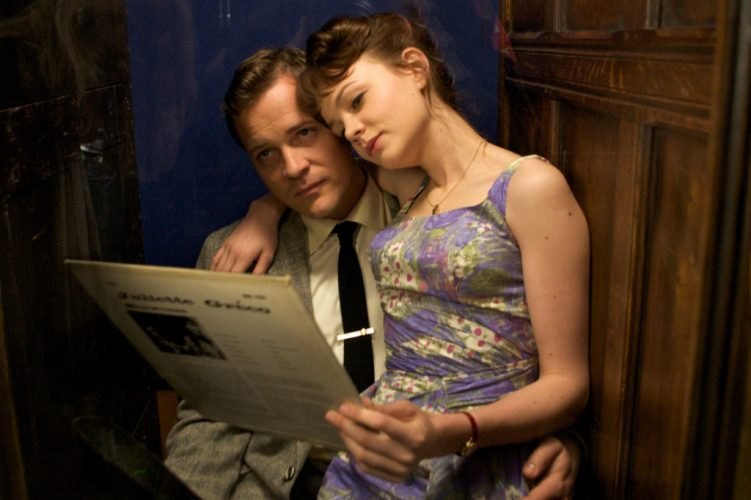 'An Education' frankly houses some lessons so relevant to the life of every high schooler that all of you must catch it once. It is about a bright young teenage girl, fresh out of high school and living in suburban London in the 1960s with a singular pursuit: getting into Oxford and leading a better life. She meets an enigmatic man, more than twice her age and falls for her, while the two soon begin a romantic relationship. It is when she realises who the man truly is and what he does that she must now make a choice: whether her way of life accustomed to him was worth more than her dream of getting into Oxford. Along with being a sensitive coming of age film, it is also an almost tenderly treated age difference romance movie. Watch it for the sheer relatability at some points.
Read More: Best Bullying Movies on Netflix
4. Udaan (2010)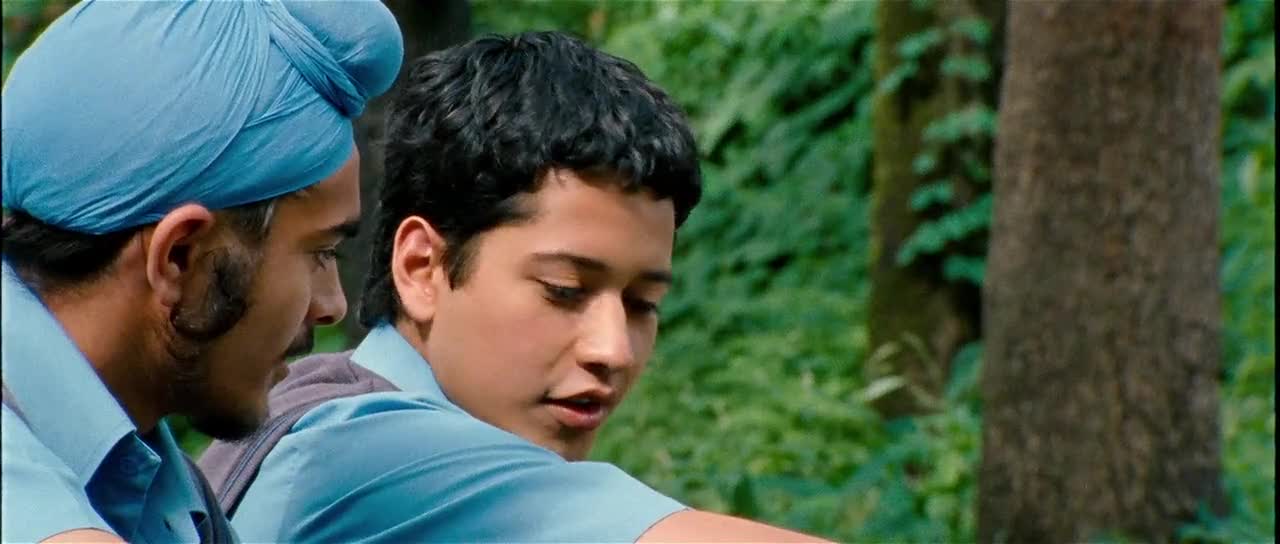 It must feel quite unusual to see a single Indian film among a host of American and British English language films in the category, but trust me when I say that it is completely and honestly worth it. Growing up in a conservative town in India is quite different from growing up in the States, and while Bollywood rarely does quality movies on growing up, 'Udaan' would certainly top that list for me, if there were enough to make a list that is. Featuring a winning performance from Rajat Barmecha and Ronit Roy who is terrifyingly cruel as the authoritarian dad, and a beyond extraordinary score by Amit Trivedi that is the soul of this film, 'Udaan' is a heartfelt ode to your days in school, and what it felt like leaving your friends behind and starting a completely new life for those who can relate. Exceedingly well done, Vikramaditya Motwane!
Read More: Best Baseball Movies on Netflix
3. Blue is the Warmest Colour (2013)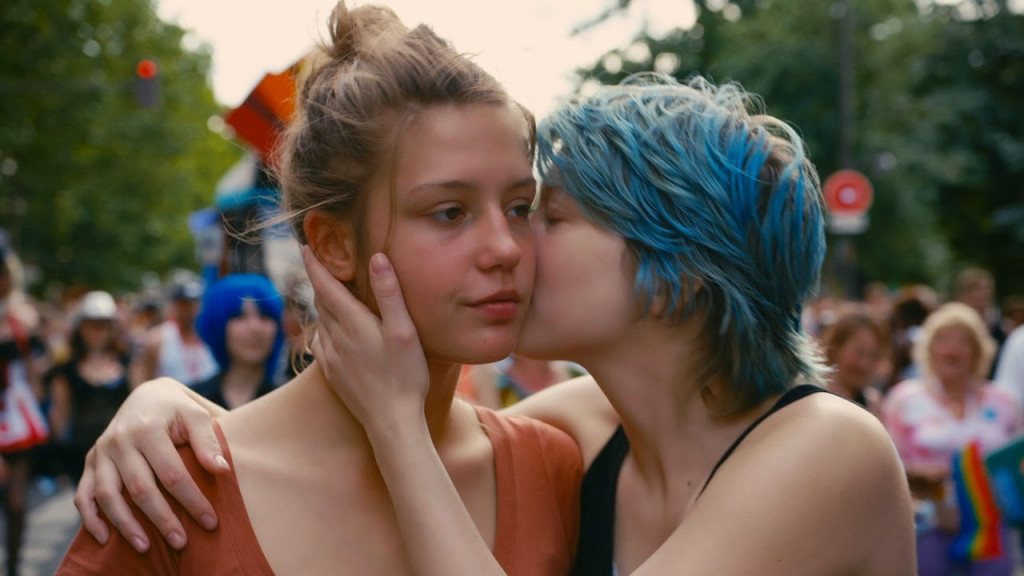 Not only is this film a foremost example of quality cinema in the LGBT sub-genre, it is also a delicately detailed coming-of-age story about Adele, whose life goes for a complete spin when she meets the blue-haired and free spirited Emma. As Adele comes to terms with her sexuality and the changes in her life, you are happily tagged along in the journey with her. It is tender, it is intimate and most importantly, sensitive to the protagonists and the issue at hand. Irrespective of your stand on the current scenario of the society vis-à-vis the LGBT community, 'Blue is the Warmest Colour' is beautifully narrated love story first, and demands to be seen as such.
2. Y Tu Mama Tambien (2001)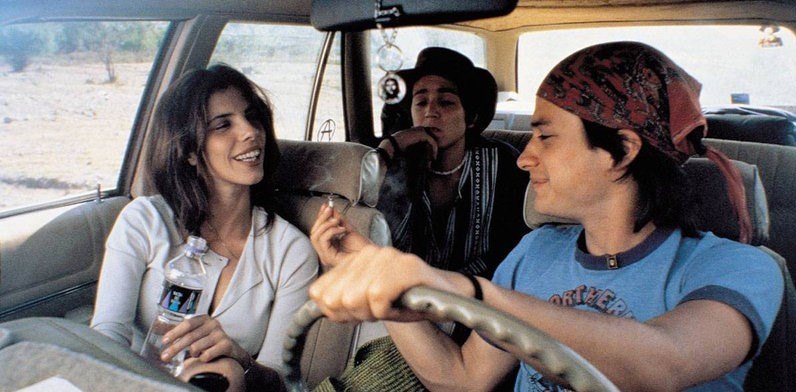 A fantastic road trip movie at its heart, 'Y Tu Mama Tambien' is a mature, erotically charged coming-of-age story for Tenoch and Julio. The story involves the two embarking on a road trip with an older woman, the wife of the cousin of one of them, as they promise her a trip to the Heaven's Mouth beach, the trip and the name of the beach both fabricated. Things take a turn when she agrees and the boys have to put together a road trip through Mexico, as the woman teaches them a thing or two about love, life and sex. As with any other film with a road trip at its centre, 'Y Tu Mama Tambien' is also about the journey more than the destination, and while you are at it with the protagonists, you experience their coming of age brought forth in their 'adult' like experiences with Luisa.
Read More: Best Magic Movies on Netflix
1. Boyhood (2014)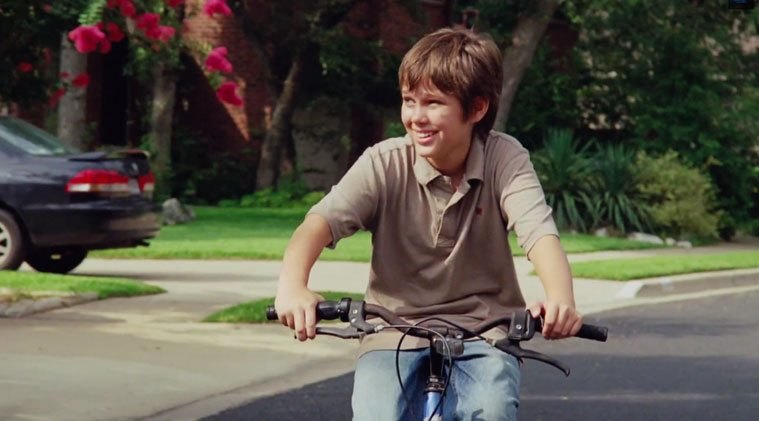 Perhaps no other film in the history of cinema could ever be chosen to top this list, or any list consisting of movies about growing up, since 'Boyhood' is quite literally that. Not only does it document, it examines "boyhood" through a very normalized, non-critical lens: things are the way they are, they happen a particular way, and the film is happy to plainly stand by and observe and record and document a boy's journey as he grows up. The most definitive film in the genre, maybe ever. The film gained significant traction for its unique making: director Richard Linklater chose to shoot the film over a course of fourteen years, from a boy's primary school right until the day he steps into college, and while some were plainly idiotic enough to dismiss it as a gimmick, I assure you that the very quality imparts the film a rare ingenuity, and makes Mason's story all the more endearing and relatable.
Read More: Best Autism Movies on Netflix