Based on the life of Amberley Snyder, 'Walk. Ride. Rodeo' is a truly inspiring movie about how a 19-year-old girl rides her horse (Power) with her blond hair swiftly flowing away behind her all the way up to glory. It all starts when Snyder, who is a nationally ranked rodeo barrel racer, is on the verge of going pro in her sport. But life seems unfair to her at that point in time and she gets paralyzed from the waist down after a brutal accident that she barely survives. Determined to get back on her horse, within four months, she starts recovering with the aid of therapists. But before she can start competing again on a professional level, she needs to learn to convert all the negatives that do not support her situation into positives by finding legit solutions to her problems. Only then will she be able to go against all odds and be the champion she had always dreamt of being.
Isn't that what we love about these movies? The struggles of these individuals and how they somehow manage to cross every obstacle. When we see someone else defy all odds and still succeed, it just inspires us to do more with our lives as well. Looking at someone like Amberley Snyder who made it big even after being physically disabled makes us feel grateful for what we have. With that said, here's the list movies similar to 'Walk. Ride. Rodeo' that are our recommendations. You can watch several of these movies like 'Walk. Ride. Rodeo' on Netflix, Hulu or Amazon Prime.
13. 127 Hours (2010)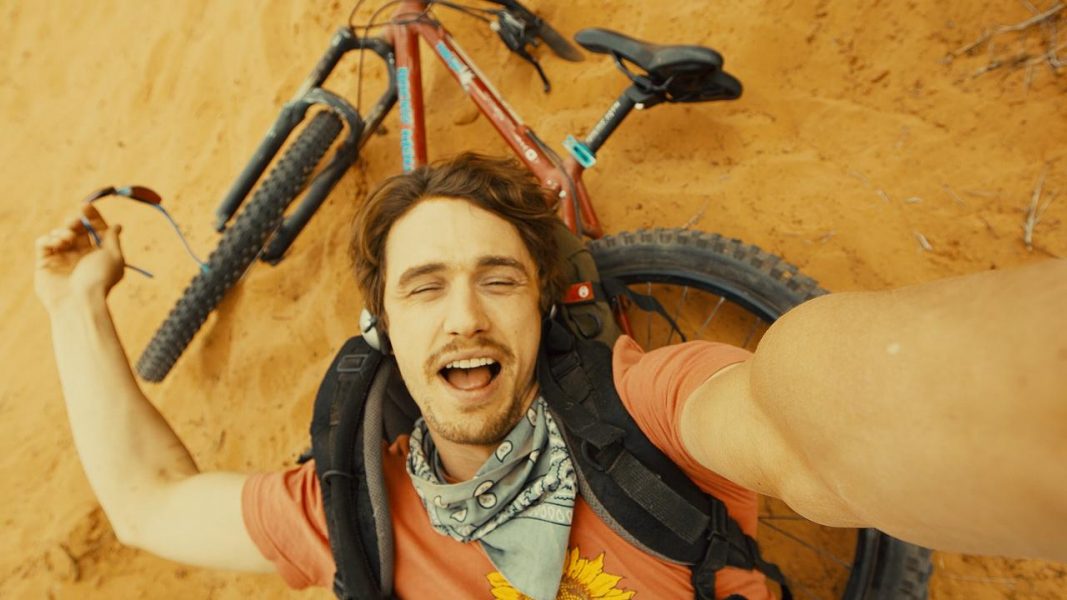 From the Director of Slumdog Millionaire-Danny Boyle, comes a true story of an adventurer, thrill seeker, and outdoorsman Aron Ralston (James Franco). While canyoneering alone one day Aron's arm gets crushed and stuck between the wall of the canyon and a falling boulder. Over the next few days, Aron looks back at his life contemplating and rejoicing every moment that he had spent with his family, friends, lovers and also two girls he had met just before getting his arm trapped. Through all of this, he gathers the strength to get himself out of this situation even if it requires him to amputate his arm with a blunt Swiss army knife. But is he as strong as he thinks he is?
12. A Beautiful Mind (2001)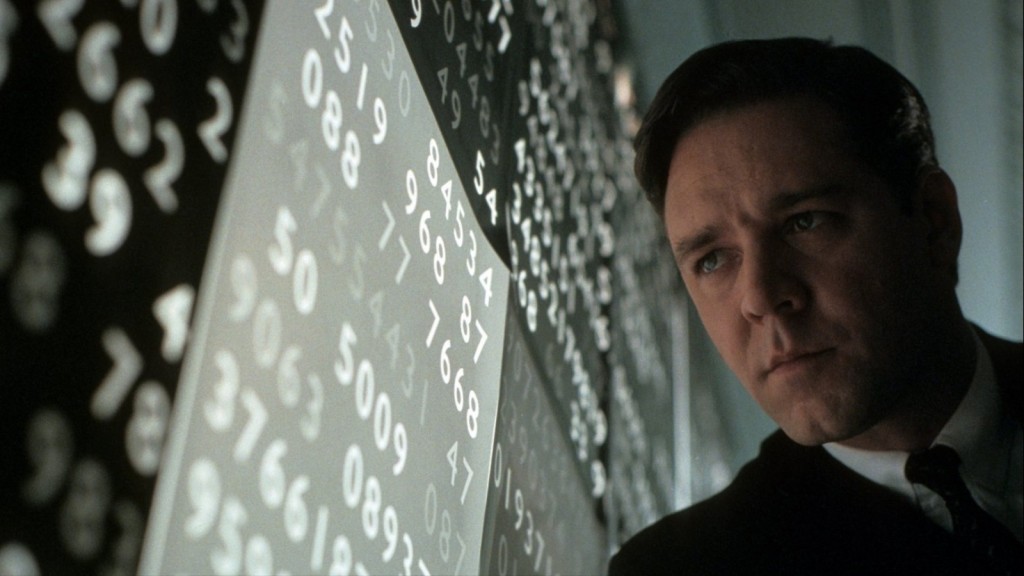 Starring Russell Crowe and Jenifer Connelly, 'A Beautiful Mind' is unlike any other film you've seen. The movie has the most heavenly soundtrack by James Horner and extraordinary acting performance by Russell Crowe who did not overdo his part even once in the entire film. The film is based on the true story of Nobel Prize Winner, John Nash and almost half of the movie portrays John's perception of reality. Only later do we realize that John suffers from an illness. What's baffling about this is that you as a viewer live with him in his sickness almost halfway through the movie. Make sure that you watch this one with no prior knowledge about the film, as it can have some serious spoilers.
11. Rudy (1993)
A winner is a dreamer who tries again and again without ever giving up. Such is the story of Rudy. Since childhood, Rudy grows up dreaming of playing football for Notre Dame one day. His problems are that he lacks the natural athletic ability, his grades are poor and he's dwarfed out by the rest of the players on the team. Everyone around him just asks him to give up on his dream and get realistic about what he can achieve. But with his persistence and will, Rudy inspires everyone around him eventually gets to live his lifelong dream.
10. Forest Gump (1994)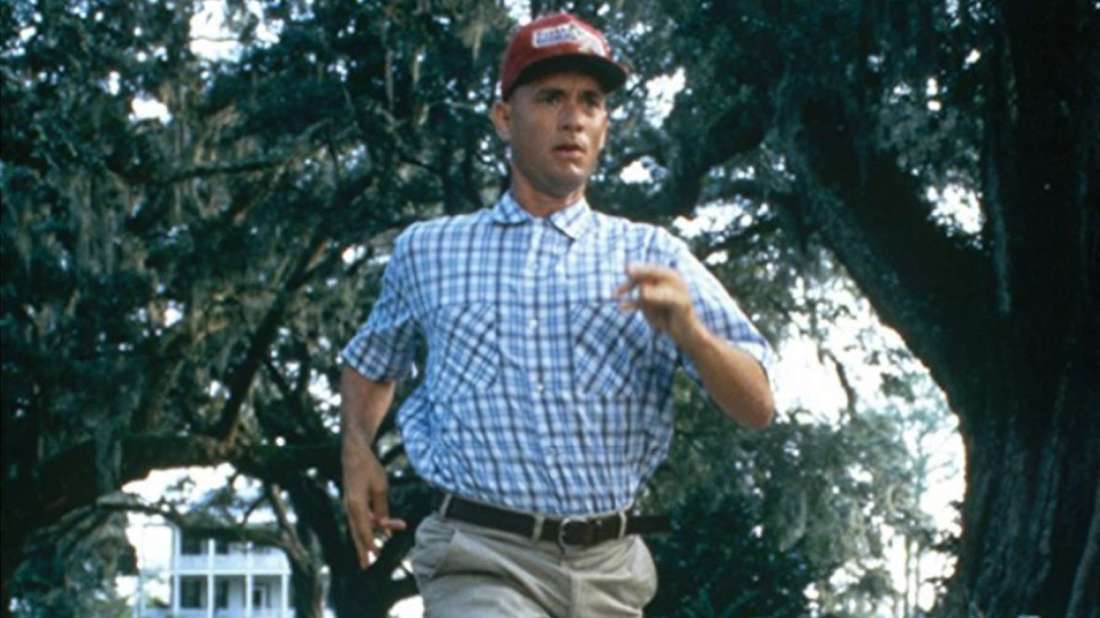 There are two kinds of people in this world — one who stay down when life knocks them over and then the second kind, who get back every time they're knocked down. Forest Gump definitely belonged to the latter. Life tries to weight him down with many different tribulations right from his childhood, but he makes sure that none of it interferes with his happiness. He turns around even the most major setbacks in life like gaining a football scholarship for college even after having an extremely low IQ of 75, he becomes one of the fastest runners after getting his leg braces removed and later even gains a lot of popularity for his outrageous antics.
9. The Finishers (2013)
Dreaming big feels great, doesn't it? But what feels even better is making those dreams a reality. Julien has been dreaming of an adventure which may not be possible because of his condition. But when Julien challenges his father to compete against him in the Ironman Triathlon known to be one of the hardest races to complete, both father and son overcome all odds with the support of the rest of the family to make this adventure memorable.
8. The Hammer (2010)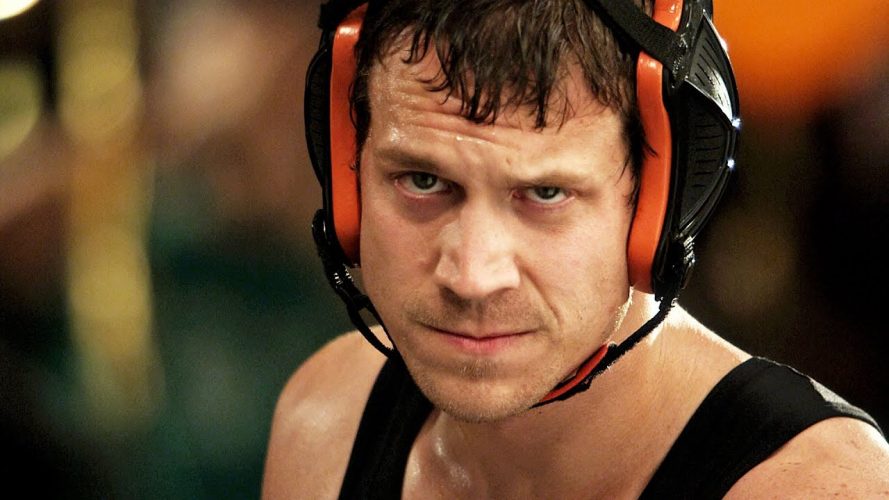 'The Hammer' narrates a real-life story of Matt Hamil, who struggled his entire life because of his deafness. But determined to succeed, Matt tries to see his deafness as a blessing in disguise. With his strong will power and perseverance, he later wins the National Collegiate Championship, being the first deaf man to achieve such a remarkable feat.
7. Soul Surfer (2011)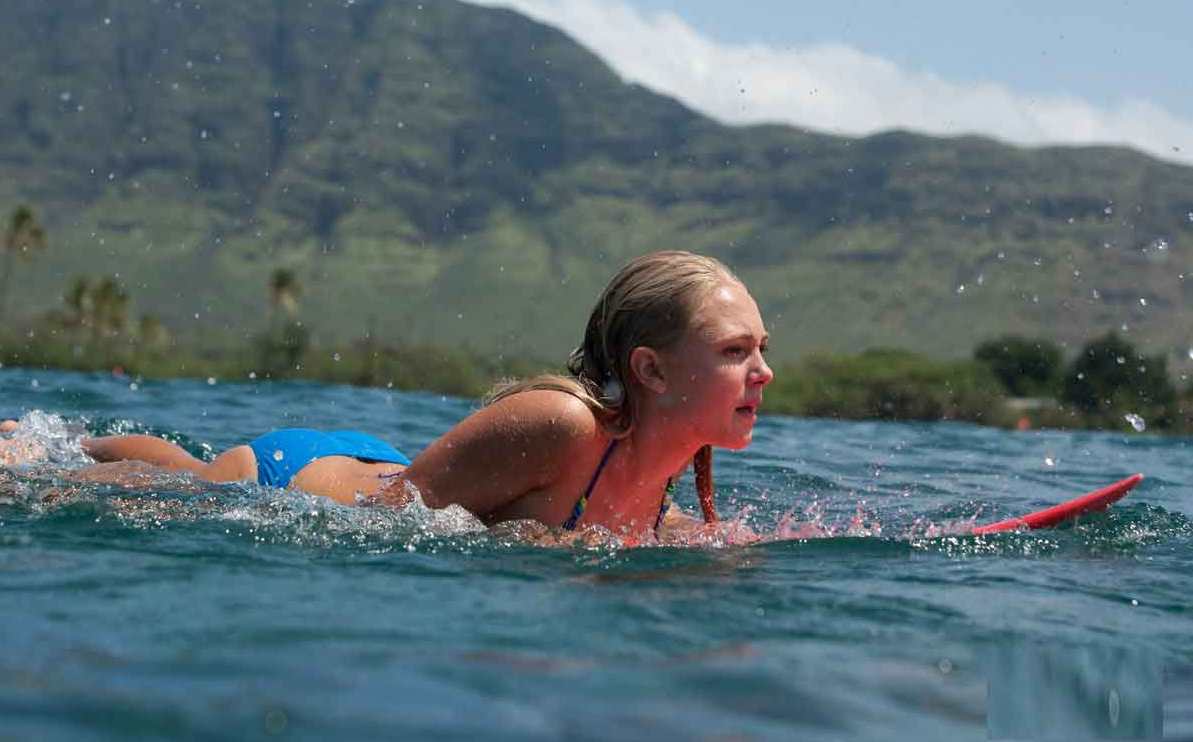 True greatness and strength lie beyond fear and insecurities. 13-year-old surfer Bethany Hamilton knows that really well. She loses one of her arms when a shark attacks her while surfing. She is rushed to the hospital for treatment and within no time, she gets back on her surfboard. Willing to learn how to surf all over again with just one arm. With a concrete and solid will to get back into the water and the support of her loved ones, Bethany never stops believing in herself.
6. The Theory of Everything (2014)
"The Theory of Everything' is the phenomenal story of the most accomplished and celebrated theoretical physicist of our time — Stephen Hawking. He made some truly extraordinary breakthroughs in his field. But it's not just his contribution to Physics that makes this man's journey extraordinary. His entire life was full of the biggest obstacles, extreme hardships and eventually immense success. The movie is not just for physics lovers but for anyone who needs the motivation to go on even when everything is going south. This masterpiece carries the viewers across Hawking's entire journey through his thick-framed black glasses and crooked posture hanging on his wheelchair.
5. My Left Foot (1989)
'My Left Foot' depicts the life of Christy Brown, who suffered from muscle debilitating cerebral palsy since birth. His parents did everything they could to help him even though they had twelve other kids to look out for. As he started growing up, he and everyone around him began to notice his ability to absorb everything around him faster than a normal person. Because he couldn't use his hands as a form of expression like most people, he started using his feet for writing and drawing. As he grew more as a poet, author, and painter, his work started to get the appreciation he deserved. But often lost in the haze of his extraordinary abilities most people would forget that like everyone he experiences his own share of emotions and craved the need to be loved. Daniel Day-Lewis delivers the performance of a lifetime in the lead role.
4. 23 Blast (2013)
'23 Blast' revolves around high school football star Travis Freeman, a teenager who's having the time of his life. Everything in his life seems to be going great when one day he suddenly experiences a total loss of his sight due to a rare disease that causes a sinus infection. Not being used to his current ordeal, Travis learns to cope up with the challenges that his new state presents. With the help of friends and family, Travis learns that it's better to live a challenging and uncomfortable life to be happy instead of living a life confined to one's safe comfort zone.
Read More: Movies Like A Star is Born
2. Million Dollar Baby (2004)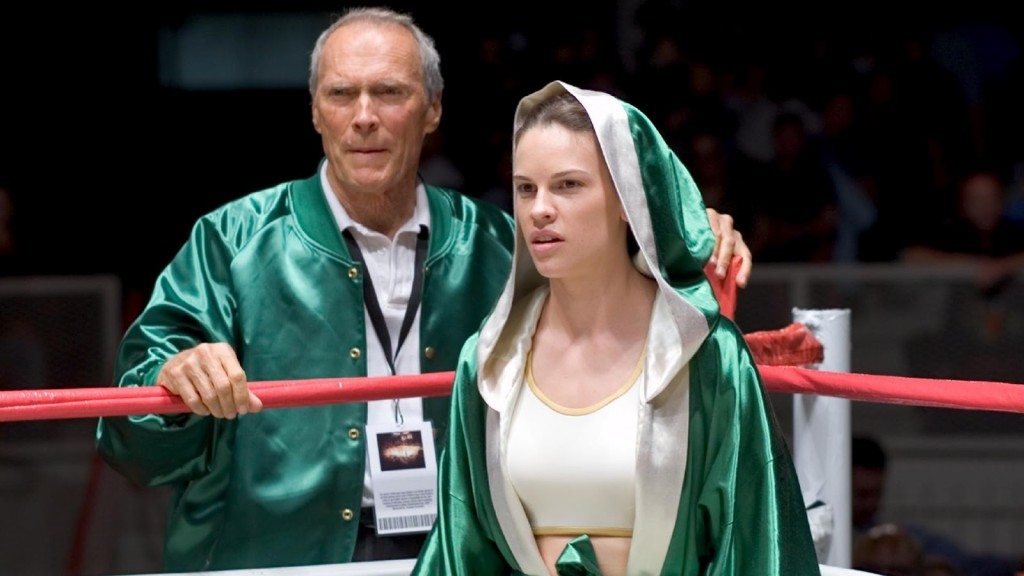 'Million Dollar Baby' is a little different from all other movies on this list. It is the story of Maggie Fitzgerald who wants to learn how to box from a sore, unhappy and grumpy boxing coach named Frankie Dunn (Clint Eastwood). Maggie starts to show incredible heart and persistence in the ring and during training, which intrigues the coach's interest in training her. She trains hard and consistently to become one of the best but an accident in the boxing ring changes everything. 'Million Dollar Baby' teaches us that there's a time to stand your ground and fight, but then there's also a time when you need to back off because giving up may be the right thing to do.
Read More: Movies Like The Fault in Our Stars
1. Bleed For This (2016)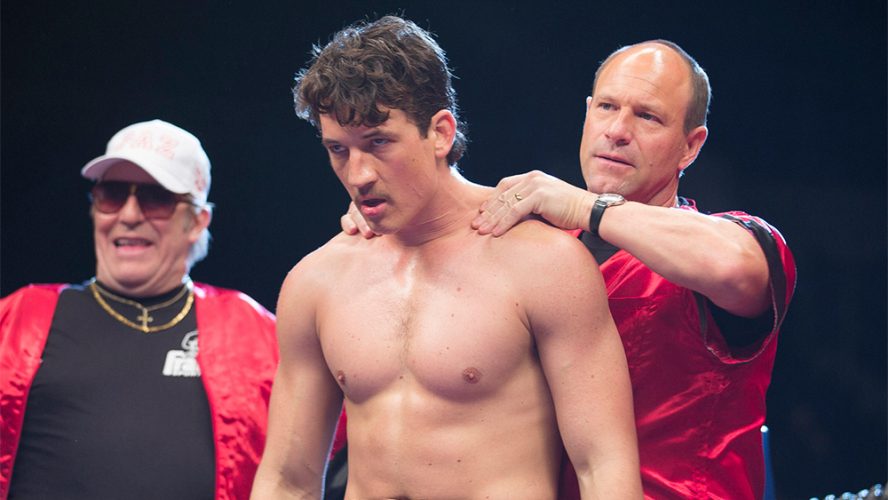 The trailer itself of this film is enough to get you all fired up and the whole movie is beyond inspiring. This is the true story of World Champion Vinny Paz (Miles Teller) who almost dies in a vicious accident and is left in a state where he's not even sure if he'll be able to walk again. But that's not where he gives up. Tired of being treated like he's already dead by everyone around him, he refuses to fall back saying "I know exactly how to give up. But what scares me is that it's too easy." This scene gives you goosebumps and so does the motivating comeback by Vinny Paz.
Read More: Movies Like 'The Terminal'