Nowadays, everywhere we look, relationships seem to have gone for a toss. Broken marriages, adultery incidents, and short-term, attention-swaying romances — these seem to be the major reasons for failed, broken vows. Although you and I may frown at the first mention of 'infidelity', we know, deep down, it is ingrained into our systems. And admit it, we all love our dose of flicks on cheating wives and lying husbands. So with that said now, here's the list of really good infidelity movies on Netflix that are available to stream right now. The list includes both cheating wife and cheating husband movies on Netflix.
15. Newness (2017)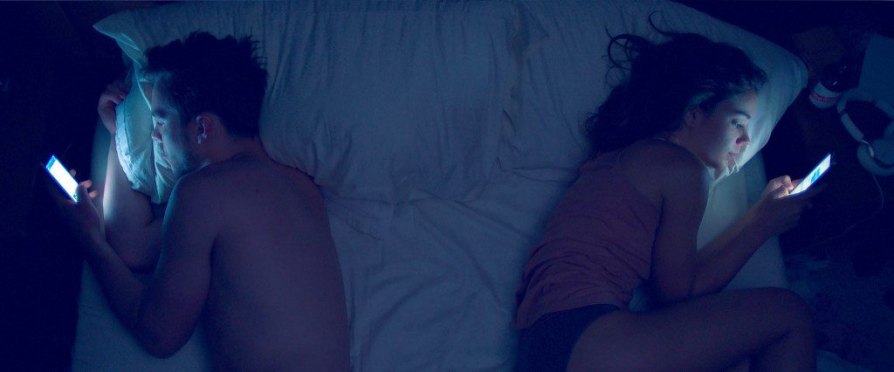 Welcome to the world of dating apps and technology-controlled relationships. Gone are the days when people shared letters on the sly or went on secret first dates in coffee shops. In this age of Tinder, love is fast, convenient, and selfish. And this is what happens to Martin and Gabriella when they meet via an online dating app which they both use to hook up with people. After their first date, they go back to Martin's apartment and have sex, with Gabriella later on moving in with him. However, things soon take turn for the worse when they start having arguments and one day, both of them end up sleeping with someone else. Later, they admit about their infidelity to each other and start an open relationship. You can watch this movie here.
14. Palm Trees in the Snow (2015)
'Palm Trees in the Snow' is a Spanish drama that is adapted from the best-selling novel of the same name written by Luz Gabas. The film follows a format of flashbacks via which it tells the entire story. The plot follows the young Clarence, who discovers a letter which reveals a secret about her dementia-infected aging uncle, Killian. She comes to know that Killian, all these years, had been sending money to a Guinean family in an island. And his family is completely ignorant about this. So, Clarence starts on a journey to uncover the truth of Killian's past and discovers several shocking secrets that had been long-buried and forgotten with the passing years. You can watch this movie here.
13. White Girl (2016)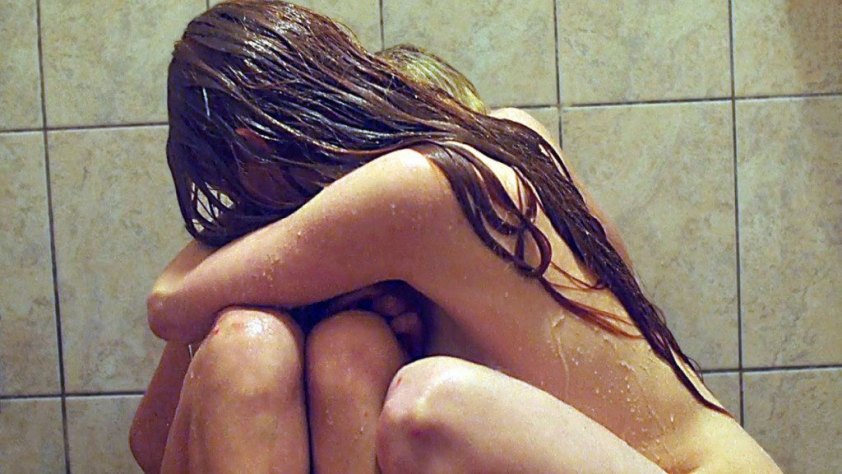 Heaps of cocaine, nudity, colors, money, and twisted motives — 'White Girl' captures each of these elements of the addiction world quite aptly. But what happens when you introduce love into the midst of this chaos? Let's see. When Leah, a college girl, seeks out intoxication in any form, she meets the Latino drug dealer Blue. Just within a couple of days, both of them start selling drugs and begin earning quite some bucks. However, one day, Blue is busted and arrested, leaving a bag of cocaine in Leah's hands. Now, Leah tries her best to rescue Blue by crossing all boundaries. But does she really mean it? Or is there any ulterior motive? After all, she had met Blue only for five days? Give it a watch and you will find out.
12. The Unmarried Wife (2016)

'The Unmarried Wife' is a Filipino movie that tells the story of Anne Victorio, who is a successful woman but determines to be the perfect mom and wife, which she never was in her past. She is married to Geoff and their perfect marriage is the cause of envy among their peers. However, unknown to many, Geoff had cheated on Anne and this whole idealistic marriage is just a facade in front of people. In order to get over her husband, Anne meets Brian, another single, separated man, and both of them start a passionate relationship. But all the while, Anne is still married to Geoff. The story tries to explore Anne's battles as she struggles to balance this relationship with her motherly duties and her unresolved feelings for her husband. You can watch this movie here.
11. 365 days (2020)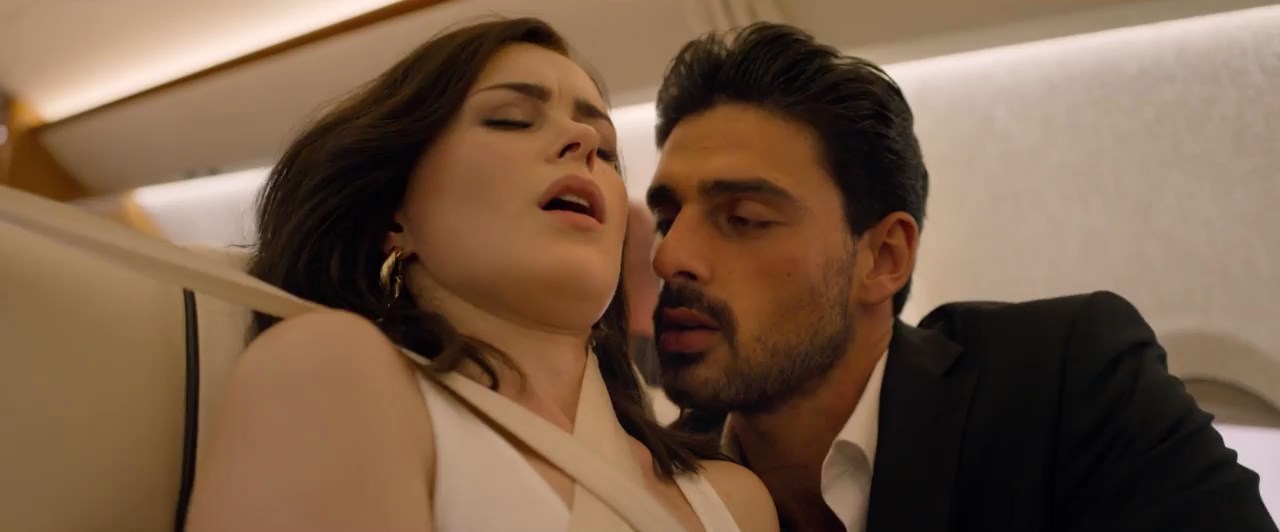 In the Polish crime thriller '365 Days', Laura Biel (Anna-Maria Sieklucka) is a high-achieving business executive whose relationship with her boyfriend has become tedious and boring. Following her 29th birthday, she gets kidnapped by Massimo Torricelli (Michele Morrone), the head of the Torricelli crime family. He explains to her that he first saw her five years ago and has been obsessed with her since. He also tells that she will be his captive for the next 365 days until she develops genuine feelings for him. He further clarifies that he doesn't intend to force himself on her. After an initial attempt to escape, she quickly realizes how futile it is, and has no choice but to accept her current circumstances. Following the 'Fifty Shades' trilogy', '365 Days' is another attempt of portraying the BDSM subculture on the big screen.
10. The Love Affair (2015)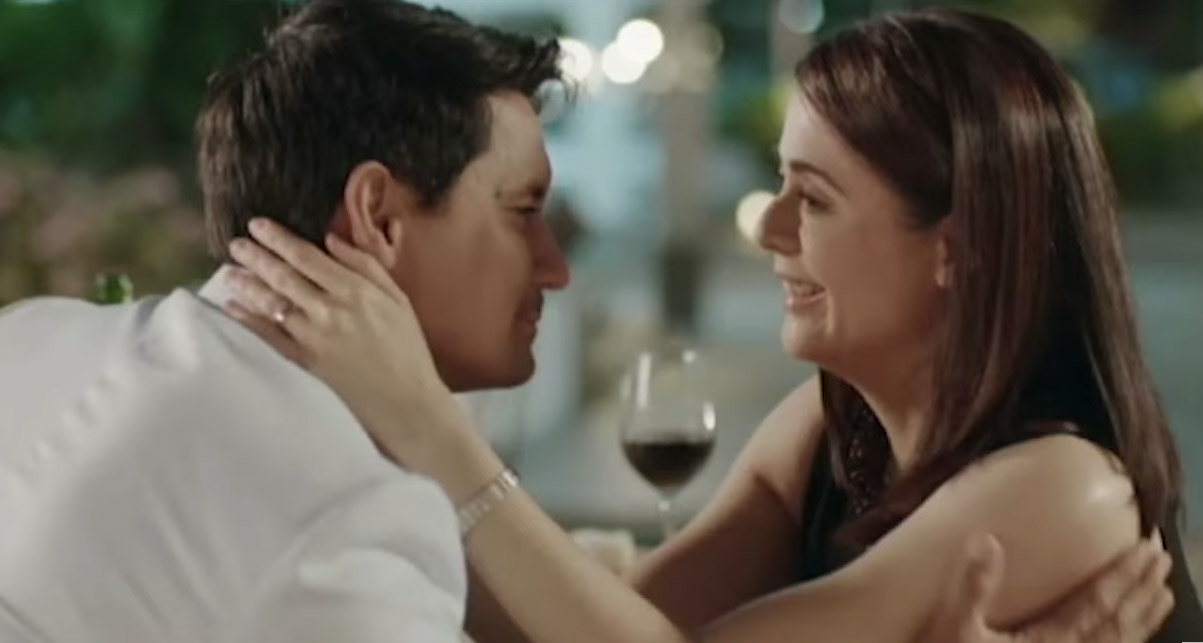 The second Filipino entry on the list, 'The Love Affair' follows Vince (Richard Gomez), whose world comes crashing down after he finds out that his wife Trisha (Dawn Zulueta) has been unfaithful to him. Wanting to annul their marriage, he meets beautiful lawyer Adie (Bea Alonzo). It turns out that she has a similar problem in her personal life. In time, they grow closer through their shared sense of heartbreak. But Trisha is not someone who easily gives up, and the relationship between the three broken but stubborn individuals becomes a volatile love triangle. Directed by Nuel C. Naval, the film has the distinction of being the second Filipino movie to cross the ₱300 million mark in 2015.
9. No Other Woman (2011)
Another romantic drama from the Philippines, 'No Other Woman' has three protagonists, furniture supplier Ram (Derek Ramsay), his wife Charmaine (Cristine Reyes), and heiress Kara (Anne Curtis). Ram and Charmaine are a happy couple. But after Ram meets Kara, things begin to change between them. With Kara's help, Ram manages to secure a lucrative deal with her father's resort. Soon, forbidden desires take root, and he spends the night with Kara. After Charmaine finds out about it, she decides that she will not lose to someone this easily and launches a ferocious fightback against the rich woman. The film is directed by Ruel Santos Bayani, whose other credits include the 2009 TV series 'The Two of Us' and the 2010 romance-drama 'Paano Na Kaya'.
8. 6 Years (2015)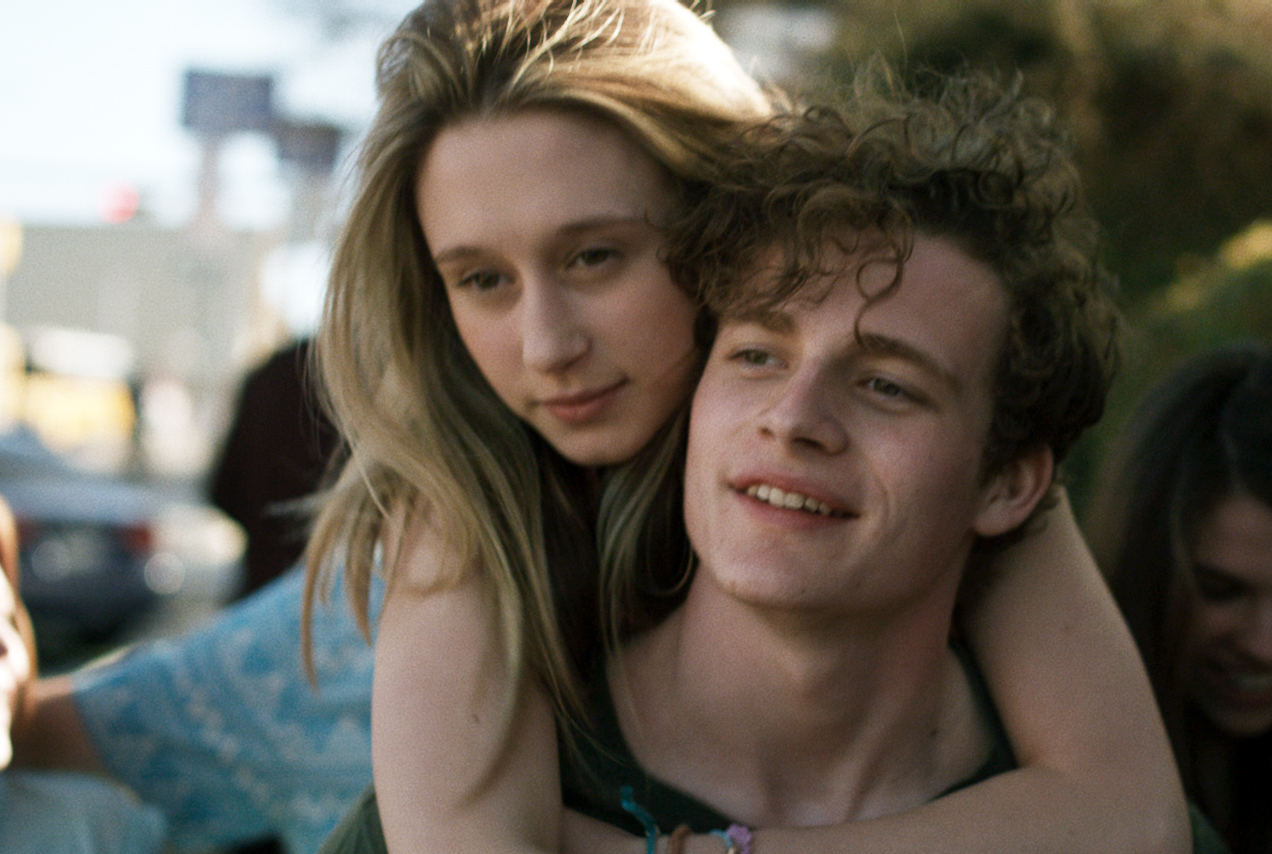 Directed by Hannah Fidell, '6 Years' is a romance drama that documents a 6-year-long volatile relationship between two young individuals, Mel Clark (Taissa Farmiga) and Dan Mercer (Ben Rosenfield). It's a raw and earnest depiction of some of the darker aspects of young love. Mel has a tendency to turn violent during their arguments, which sometimes leaves Dan injured. He generally lies to people about these injuries, stating that they were caused by some accidents. Their relationship becomes even more turbulent after Dan cheats on her with one of his colleagues. The movie devotes equal time and effort to develop both characters. Both of them are deeply flawed human beings, but as the film progresses, the audience learns to appreciate that fact about them.
7. You Carry Me (Ti mene nosiš) (2015)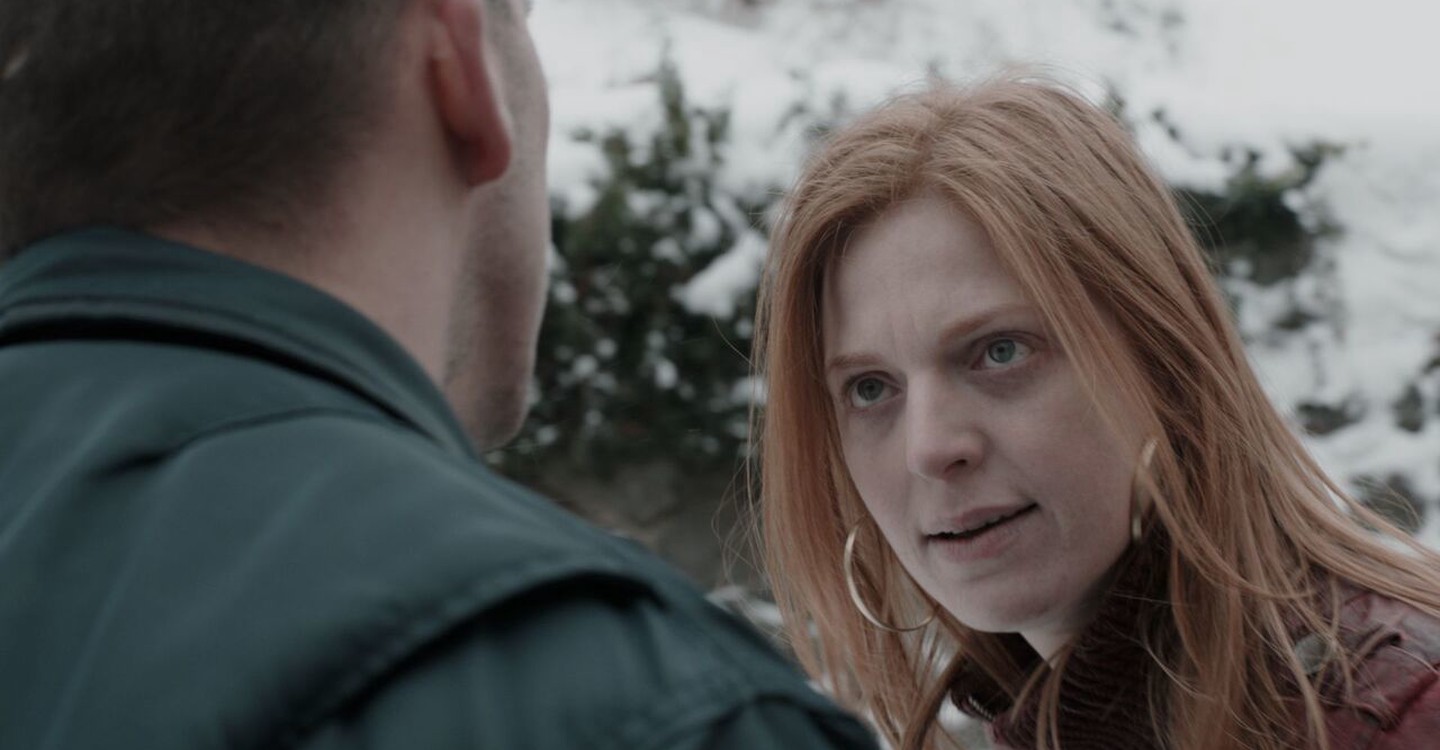 In her directorial debut, Croatian writer-director Ivona Juka delivers a masterpiece with the drama film 'You Carry Me'. The story takes place in Zagreb, the Croatian capital, and has an ensemble cast. Prodigious footballer Dora (Helena Beljan) shares a complicated relationship with her father Vedran (Goran Hajduković), a small-time criminal. Vedran's relationship with his wife Lidija (Nataša Janjić) has become cold and distant. The film's cast also includes Lana Barić, who plays a character named Ives. Since her father was diagnosed with Alzheimer's disease, Ives has been taking care of him and feels somewhat trapped in her situation. The film is a poignant exploration of the human condition through common themes like pregnancy, infidelity, crime, and death.
6. The Mistress (2012)

With a talented cast comprised of John Lloyd Cruz, Bea Alonzo, Hilda Koronel, and Ronaldo Valdez, the Filipino melodrama film 'The Mistress' depicts a young seamstress Sari who can't choose between her two lovers. The younger one, JD, is passionate, kind, and she can see a future with him, while the older one, Rico, has been cheating on his wife with her for several years. Interestingly, the older man happens to be the father of the younger ones. When JD learns about Sari's relationship with his father, he decides to walk away. But by then, it's already too late, and he has fallen deeply in love with her.
5. Y tu mamá también (2001)

'Y tu mamá también' is a Mexican Spanish language film that revolves around Luisa (Maribel Verdú), who discovers that her husband is having an affair and she has terminal cancer in quick succession. She subsequently embarks on a journey across rural Mexico with two teenagers, Julio (Gael García Bernal) and Tenoch (Diego Luna). One of director Alfonso Cuarón's earliest works, the film unflinchingly deals with sensitive topics such as sex, drugs, politics, and classism. It is also a poignant coming-of-age story that devotes a considerable amount of screen time to developing its two male leads. When it originally came out, the movie was a widespread critical success. It even earned a Best Original Screenplay nomination at the 2002 Academy Awards.
4. Indiscretion (2016)

A John Stewart Muller directorial venture, 'Indiscretion' follows Veronica (Mira Sorvino), the therapist wife of renowned politician Jake Simon (Cary Elwes). Veronica has suspected her husband of infidelity for years. Following her chance encounter with artist Victor Bernard (Christopher Backus), they get involved in a torrid affair. However, her sense of morality soon returns, and she tries to sever all ties with him. This is when Bernard begins showing his psychotic side and starts stalking her and her family. 'Indiscretion' is a quintessential Lifetime film that happily embraces its campy nature. Sorvino, who won an Oscar for her portrayal of Linda Ash in Woody Allen's 1995 film 'Mighty Aphrodite', leads the cast with an effortless performance.
3. Anna Karenina (2012)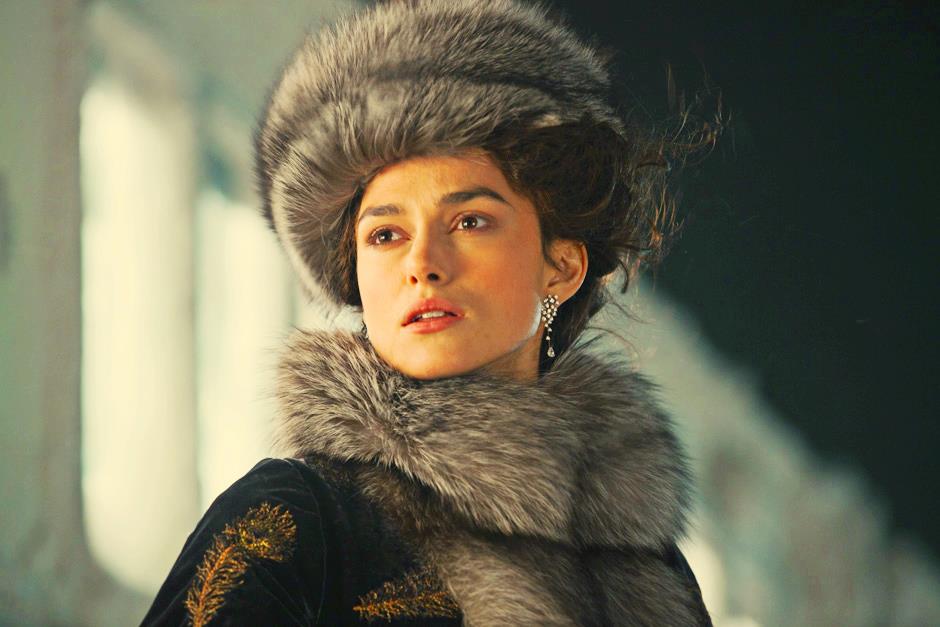 Based on Leo Tolstoy's 1877 namesake classic, 'Anna Karenina' is an epic romance tragedy film set in the late 19th century. The movie predominantly revolves around the eponymous protagonist (Keira Knightley), the wife of Count Alexei Alexandrovich Karenin (Jude Law). The relationship between Anna and the count has become estranged over the years. Anna meets the young cavalry officer Count Alexei Kirillovich Vronsky (Aaron Taylor-Johnson), with whom she soon begins an affair. Knightly and director Joe Wright have previously worked together in 'Pride & Prejudice' and 'Atonement'. Following its release, the movie received mostly positive reviews from the critics and was a modest commercial success, earning $68.9 million at the box office against its $40.6 million budget.
Read More: Best Schizophrenia Movies on Netflix
2. Fatal Affair (2020)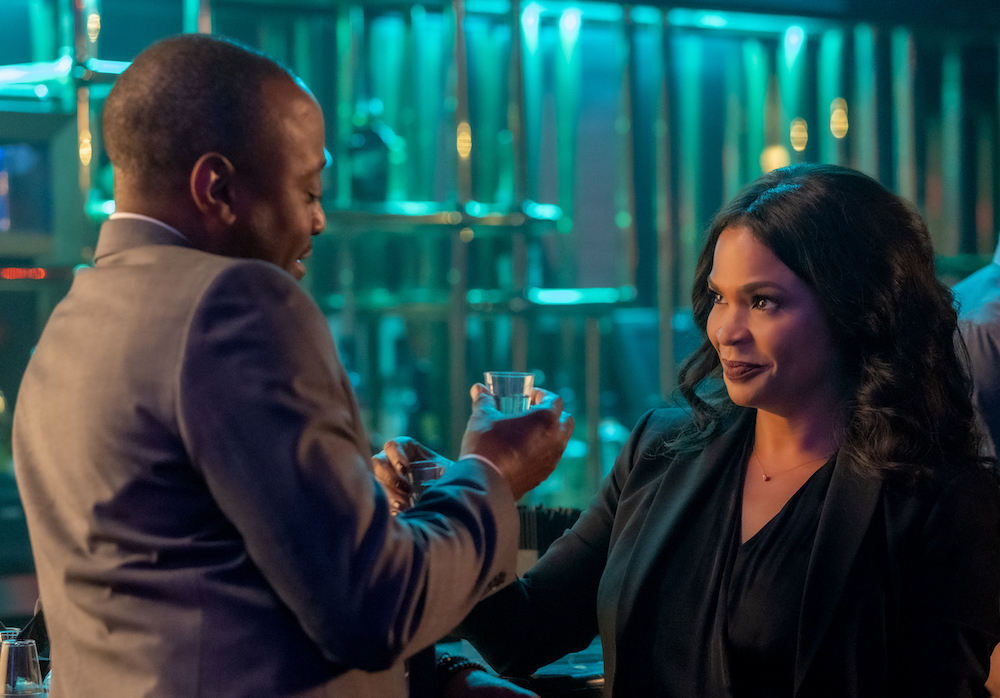 Starring Nia Long, Omar Epps, and Stephen Bishop, director Peter Sullivan's Netflix thriller drama 'Fatal Affair' tells the story of a woman named Ellie (Long), who has a brief passionate encounter with David (Epps), a person she knew in college. But she ends the relationship before it becomes anything serious and goes back to her husband. Frustrated by this, David quickly inserts himself in her personal life by starting to date one of her closest friends and developing a friendship with her husband. As the film progresses, Ellie learns that David has likely murdered his former wife and her boyfriend. She now must do everything she can to protect the ones she loves.
Read More: Best Sad Romantic Movies on Netflix
1. Lust Stories (2018)
'Lust Stories' is a 4-part anthology movie that explores the turmoils of love, relationships, and sex in modern India. One story is about married college professor Kalindi, who engages in a sexual relationship with her student Tejas, with an aim to discover her own sexuality. Things soon become complicated when Tejas starts dating his classmate Natasha and Kalindi starts getting obsessively jealous about the two. Another story is about Ajit, who has a sexually passionate affair with his maid, Sudha. This soon changes when he decides to get married. The third tale is about homemaker Reena who is cheating on her husband, Salman by having a secret affair with his best friend Sudhir. You can watch this movie here.
Read More: Best Family Movies on Netflix