When it comes to quality content of family programs, the best place is Hallmark. The channel is best known for creating movies and series that are family-friendly and are based on themes of tradition and solidarity, the most focus being on family values. Hallmark has also made itself stand apart from its contemporaries by taking a different approach to the way it presents its programmes. Some people might say its films are cheesy and something like your everyday rom-com, but the people who diligently follow its releases know that their films are full of great messages and are a lot better than the trashy films that people otherwise watch. If you agree with this and want to watch some Hallmark films but don't have the subscription there, then Netflix is here to help. Here's the list of really good Hallmark movies on Netflix that are available to stream right now.
12. Ms Matched (2016)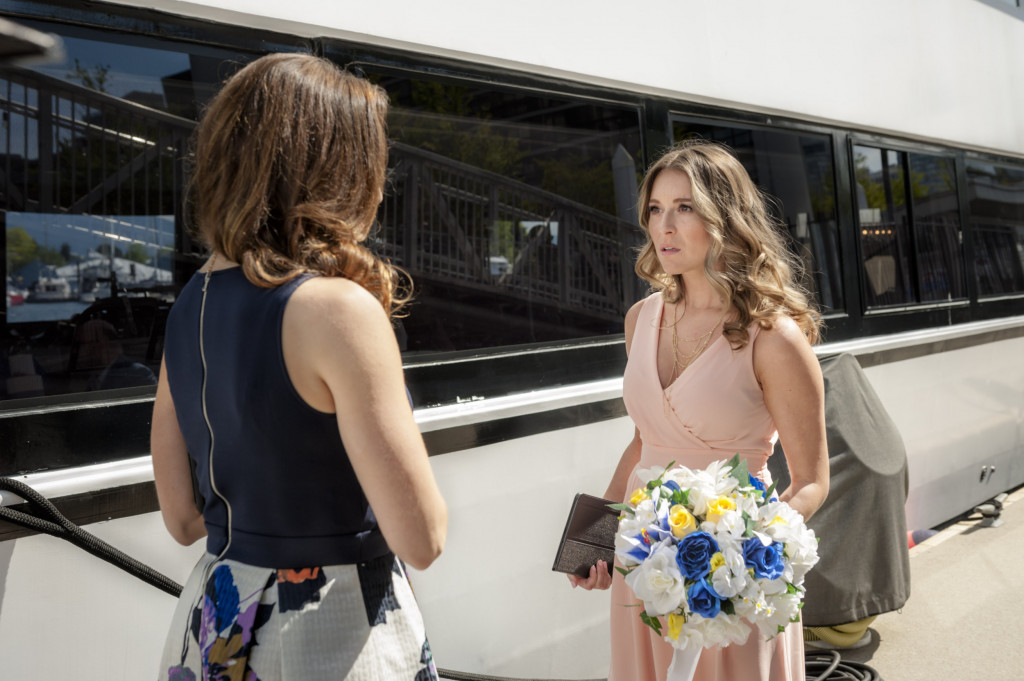 For anyone who wants their dream wedding to be something straight out of a fairy tale, Libby Boland is the woman to make it happen. She specialises in giving people whatever kind of wedding they want. However, the romance that she delivers for other people is sorely missing from her own life. Maybe it is because she has been so caught up with her own work, or perhaps it is because these fairy tales have made her expectations for men unachievable. (Relate much?) But there is someone for everyone and Libby meets her perfect match in Ben, an author whose latest book is about weddings itself! What's better than such massive common interest? Sparks fly between them, but they are soon threatened when Libby realises the kind of wedding that Ben wants people to have is an entirely opposite version of the one she delivers to her clients. How will they get past this difference of opinion?
11. Harvest Moon (2015)
This is Jenny's riches to rags story. Her father was so rich that she never had to do a day's work in her entire life. The only thing that she was assigned to do was squander all the money that she received, going on shopping sprees and buying unnecessary things. So when her father goes bankrupt, it becomes a very painful situation for Jenny. The only thing left for her family to gain some money from is a pumpkin farm that her father had invested in a long time ago.
Jenny decides to take things in her own hand and see how the farm is being handled by the family that was left in charge of it. Expecting the employees to obey her demands, Jenny acts like her usual self. However, Brett and his brother Harry are not like the city folks she is used to. If she has to live in the country, she'll have to learn the ways of the place.
10. Just the Way You Are (2015)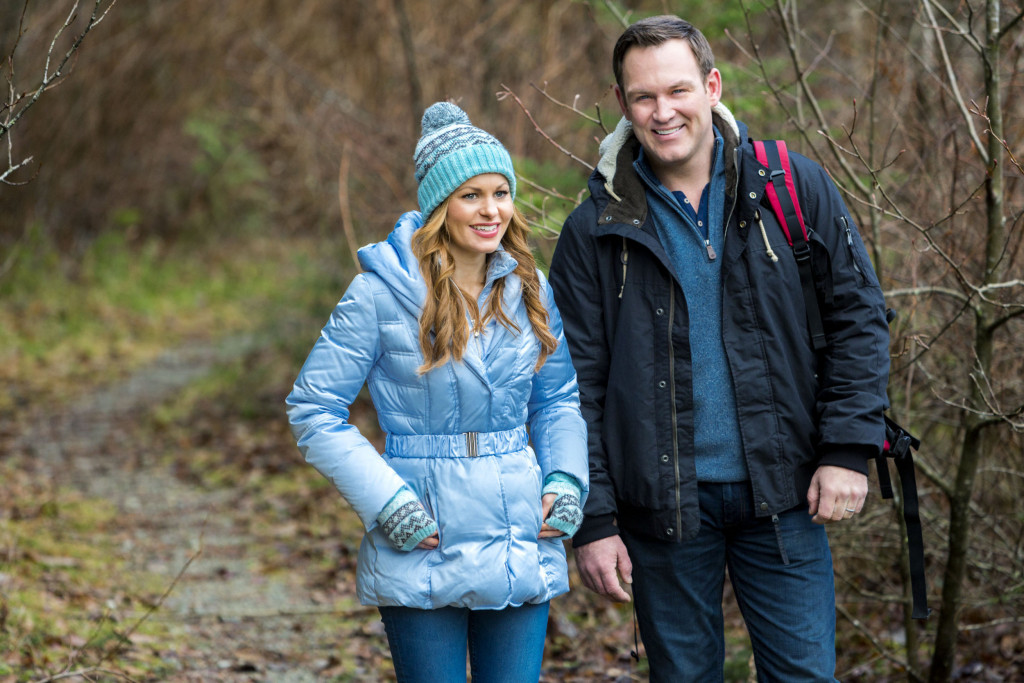 Love eventually leads to marriage. As the years go by, the passion might suffer and will not remain as lively as it was during the initial days. Katie realises this 15 year into her marriage. Being a successful matchmaker, she comes across the first interactions of the couples. It is one of her clients through whom she realises that the golden days of her love life have long passed. But instead of giving in to the fact of life, she decides to change her path and go back to the beginning once again. She invites her husband to go on a blind date with her where they'll rediscover each other and experience love like they had the first time. 'Just the Way You Are' is great if you've been feeling like Katie. It might even give you some ideas to reinvent your love-life!
9. October Kiss (2015)
'October Kiss' follows Poppy's story. If there's one thing Poppy Summerall is good at, it is taking care of children. She doesn't have any herself, but she has a way with children. It is this quality that her sister emphasises upon when she suggests Poppy to become a nanny. It seems logical because not only is she good at it, she is also bad at everything else. She hasn't been able to have a regular job for a long time and working as a nanny seems rather promising. She gets her first job taking care of Ryan Lawson's children. Ever since the loss of his wife, Ryan has completely immersed himself in work, so much that he has hardly any time to spend with his children. When Poppy discovers this problem in the household, she decides to come up with a way to teach everyone a life lesson, while gaining something else in the process.
8. Autumn Dreams (2015)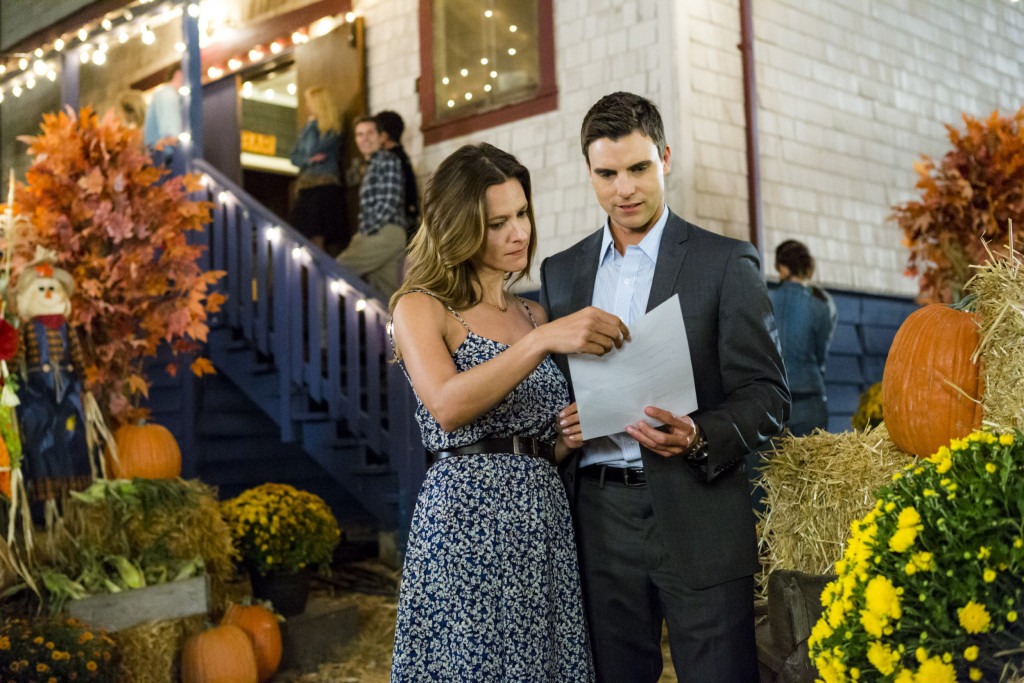 Annie and Ben were only eighteen when they fell in love and decided to get married. Ben used to work at Annie's father's farm. Their plan of eloping leads them to New York where they get married and Ben decided to make a career in Wall Street. However, just as Ben gets the opportunity of a lifetime, Annie's parents take her back to Iowa and get their marriage annulled. As time passes, both of them forget about each other and move on with their respective lives. Fifteen years later, when Ben is to marry another girl, he discovers that the annulment never went through and that he's still legally married to Annie, who is now engaged to some other guy. Ben tracks her down to get the divorce right, but their meeting reignites the sparks of first love. Will they go through with the separation again, or will they allow their love another chance?
7. A Royal Christmas (2014)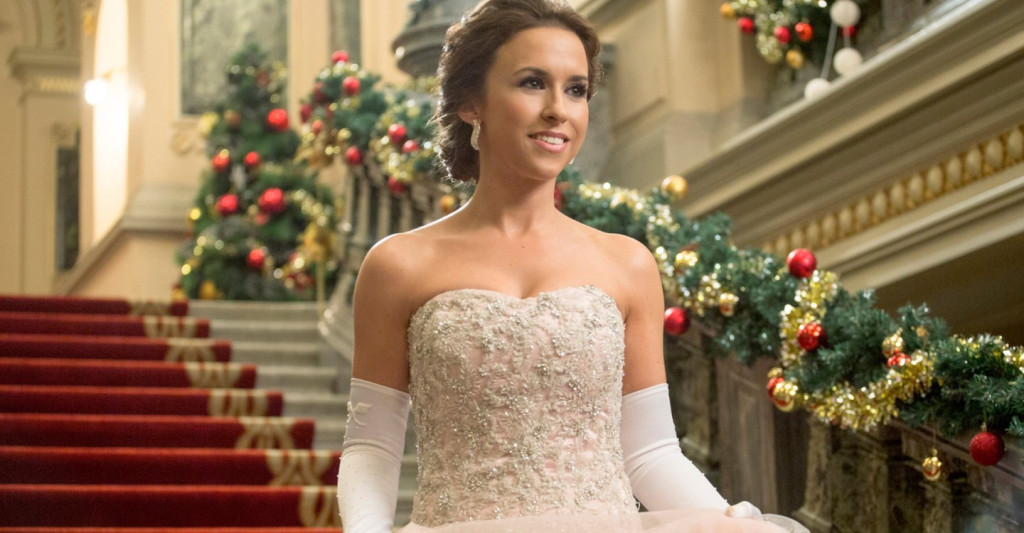 When Emily fell in love with Leo, she didn't know that he was a prince of some small country in Europe. Their relationship was normal like everyone else's and Emily liked that. When things got serious to the point of marriage between them, Leo decided that it was about time he revealed his true identity to her. Definitely not what she was expecting, Emily decides to give the royal life a chance when Leo invites her to spend Christmas with him and his family. Watching a common American with her son, the Queen goes out of her way to sabotage their relationship in any way possible, especially when she has another prospective bride for her son. The problem for Emily is that it is too easy for the Queen to succeed and too difficult for her to find a place in the world where she doesn't feel like belonging at all.
6. Date with Love (2016)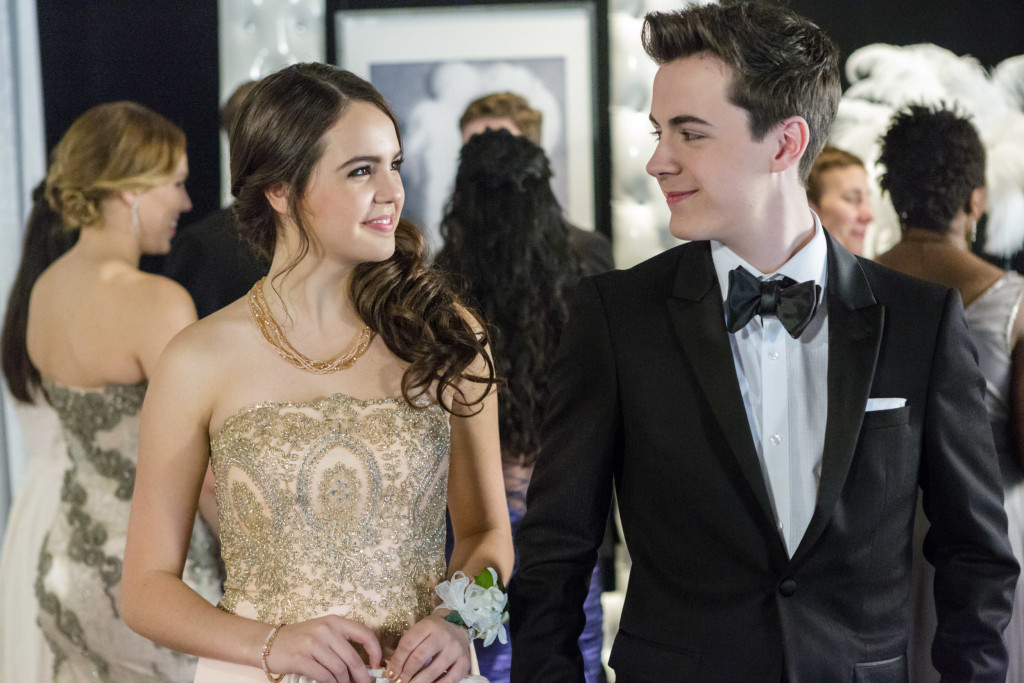 Everyone dreams about going to prom with a person that they absolutely adore. For most people, it is a celebrity on whom they have a major crush. But daydreaming never really materialises and so everyone has to settle with people who are present in their real lives, not in the fan-fiction that they have concocted in their heads. But what if you can have that perfect date to your prom? A boy decides to at least give his fantasy a chance and asks out his celebrity crush to be his prom date. Fortunately for him, the actress has been going through some tough times, so when she comes across his offer, which has gone viral on the Internet, she accepts it. Going in with no expectations, she discovers that love happens when you least expect it. No, it's not the boy that she falls for. It's his teacher!
5. Love by Chance (2016)
Claire's mother, Helen, is like any normal parent. Claire is a pastry chef who is very busy with her career. Is she succeeding in life? Yes. Does she have a functioning love life? No. It is the answer to this second question that Helen can't make peace with. So, she decides to do what any parent would do for their child — meddle! One day, Claire meets Eric, a doctor who easily charms her and they begin a romance that seems very promising. However, there is a little secret in this story. What Claire thinks to be a random, maybe even fateful, meeting was actually staged by her mother. What will happen when she realises this? Will she forgive her mother's intervention and give this love story a chance? Or will this deliberation cost Helen her daughter? Also, what does Eric feel about all this?
4. A Wish for Christmas (2016)
Sara never gets what she wants, and that's because she always does what others want. She is easily submissive, very low on confidence and has never been able to muster the courage to stand up for herself even when her talent is being exploited by her superior for his own gain. This Christmas, she jokingly wishes for Santa to grant her the courage to have some confidence, so she can speak her mind and stand up for herself. Her wish comes true but with a deadline of just forty-eight hours. Not only does she have to do all that she has ever wanted in two days, but also, she has to learn to continue to live like this after the time has passed. Can one learn such a thing? This question becomes even more important when she falls in love with someone. Will she have the courage to walk up to him and express her feelings?
Read More: Best Breakup Movies on Netflix
3. Angel of Christmas (2015)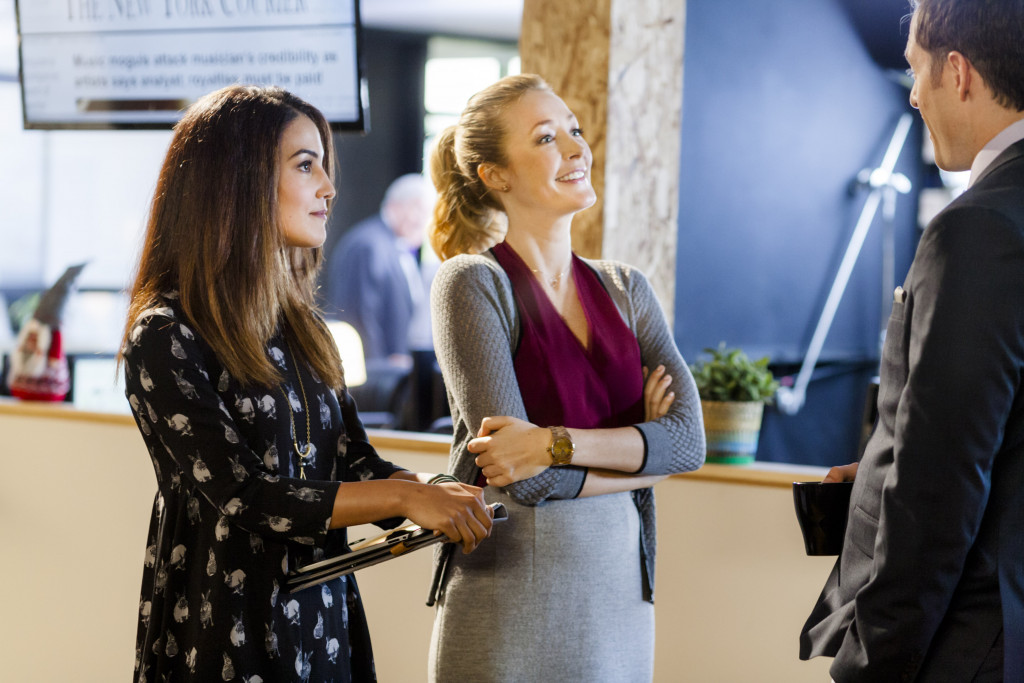 Susan is a writer and she has been trying to get a project which will help her shine and further her career. The opportunity comes during the time of Christmas. She receives the task of writing an article about the sculpture that is said to "bring people together". Not only does the writing opportunity excite Susan, but she is also thrilled by the fact that this sculpture is the family angel that was hand made by her great-grandfather. She begins to research his life in order to get a better idea about the backstory of the sculpture. Meanwhile, her own life begins to take a dramatic turn as a love triangle begins to form. She finds herself indecisive when it comes to choosing between a successful businessman and a quirky artist. She finds the answer in the life story of her great-grandfather who had been through a similar problem. She now relies on 'Angel of Christmas' to guide her way.
2. Once Upon A Holiday (2015)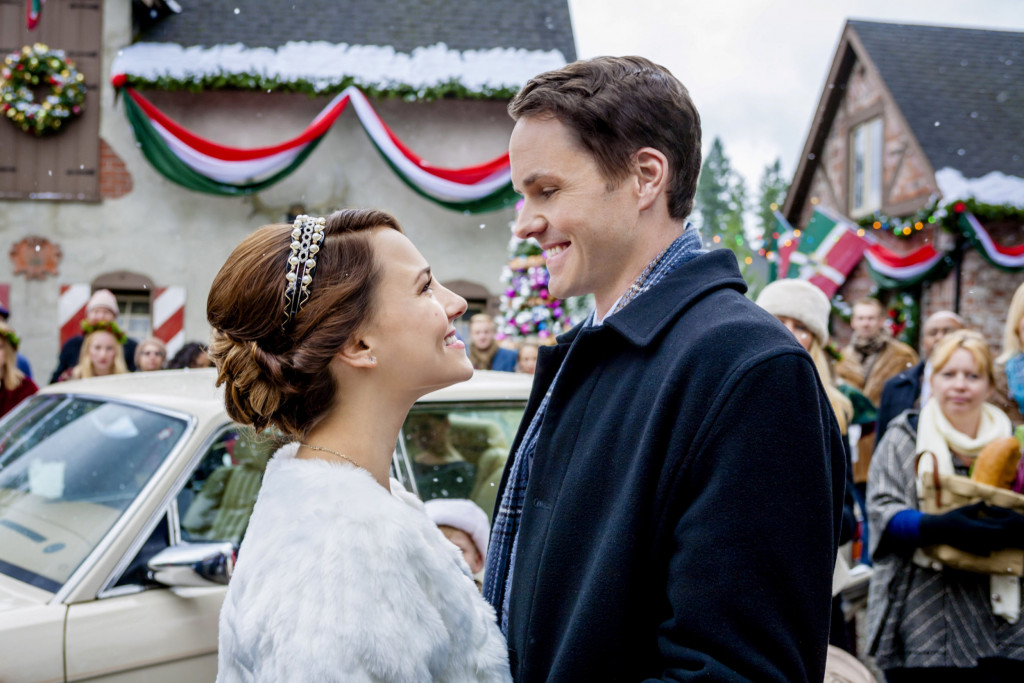 Princess Katie of Montsaurai wanted to relive the trip that she had when she was little. She wasn't surrounded by the air-tight security then. It was just her, her mother and a little camera they used to take pictures. When she gets a chance to come to New York, Katie ditches her aunt and her guards and roams the streets of New York, trying to recreate the trip she had in the memory of her deceased mother.
However, a princess isn't used to the ways of the normal world and she soon encounters trouble when she is mugged. Her camera gone and with no money in her pocket, Katie finds herself miserable. This is when Jack finds her. Unaware of her identity, he takes pity on her and gives her some money, later offering her to stay at his house when he realises that she has nowhere else to go. Romance ensues between the two of them, but Katie's royal guard will soon catch up and she has no idea how Jack will react when her secret comes out.
Read More: Best Mermaid Movies on Netflix
1. The Good Witch's Gift (2010)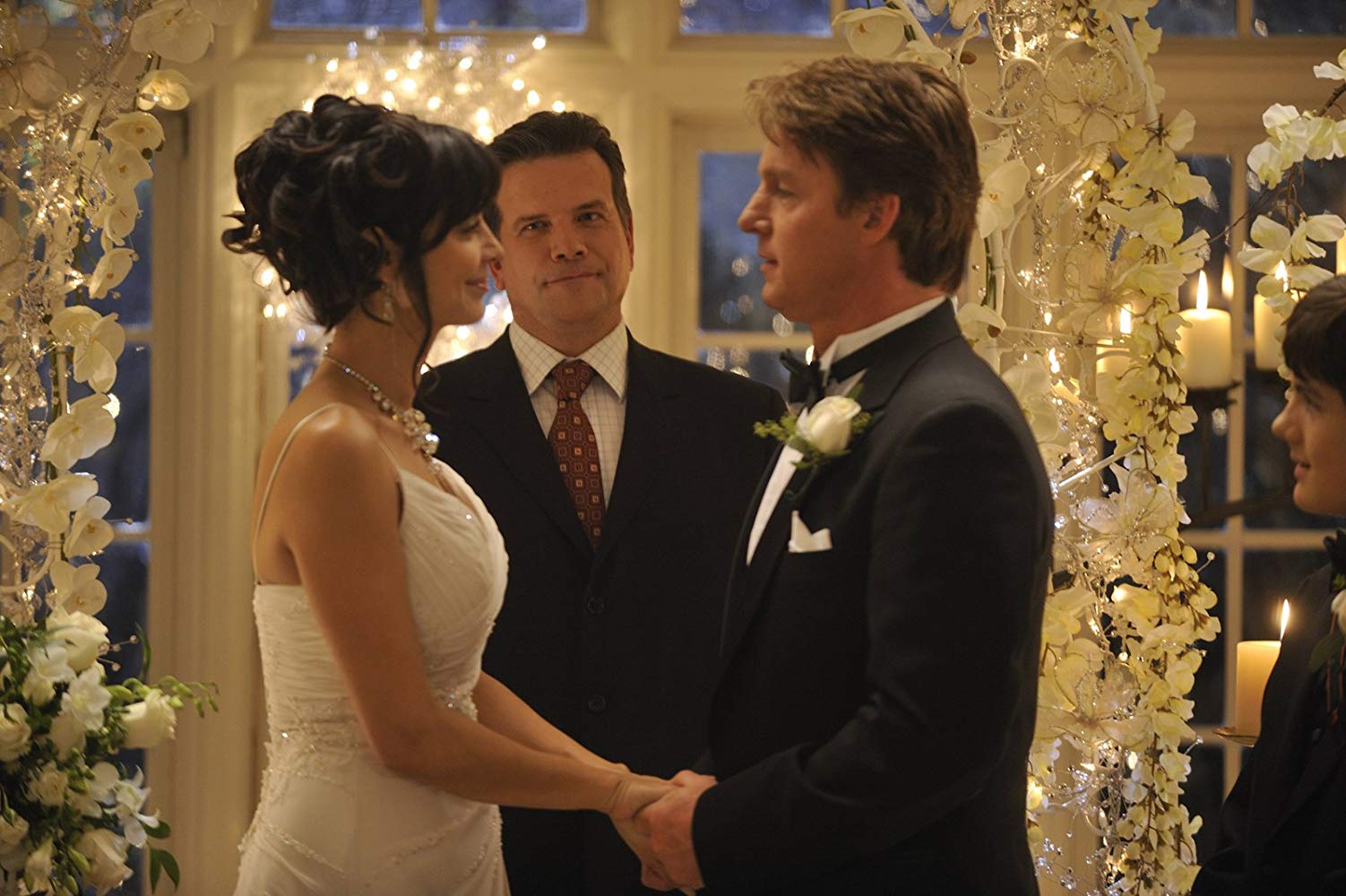 One of Hallmark's most successful film series is 'The Good Witch' telefilms. 'The Good Witch's Gift' is the third instalment and picks up Cassie's story after she is engaged to Brandon Russell. If you haven't seen the first two parts, then unfortunately for you, the first part is not available on Netflix. You'll have to find some other way to catch up with the first two parts, or the first one at least. This series has a couple more films and some of them are available on Netflix. So maybe this is the time when you could use the Hallmark subscription trial period. I hope I haven't spoiled anything! Anyways, Jake wants to give a perfect Christmas gift to Cassie and decides that it can be nothing less than a perfect wedding. With only seven days to go, how will Jake perfect his gift?
Read More: Best Princess Movies on Netflix